When it comes to our favorite holiday movies, Home Alone is right up there next to Elf. It's got everything you could want in a Christmas movie: slapstick, shenanigans, Catherine O'Hara. And, this year, Disney+ hired Michelle Wibowo to recreate the iconic Home Alone house out of gingerbread.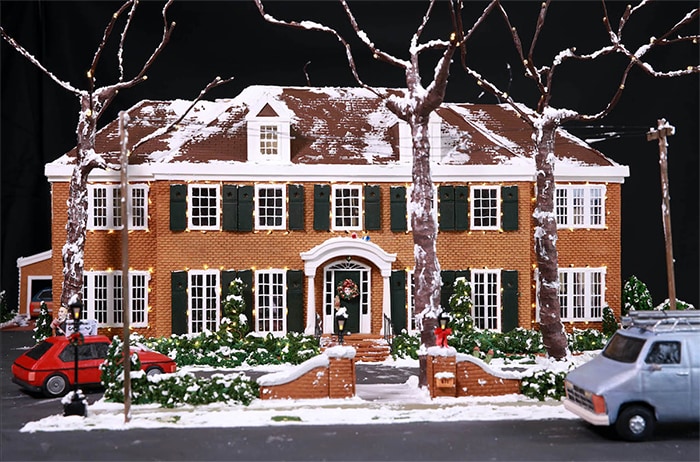 It took sugar sculptor Wibowo more than 300 hours to recreate the McCallister home in gingerbread, but this 30th anniversary homage wasn't her first architectural masterpiece. She's also fashioned a portrait of Beyonce entirely out of cake pops and made a life-size Mr. Darcy out of cake.
Because if there's anything we learned in 2020, it's that everything is made from cake. Even this website!
Where the gingerbread house really impresses is in its level of detail. It's got 63 trees, 33 windows, and 14 pizza boxes like every other McMansion outside of Chicago.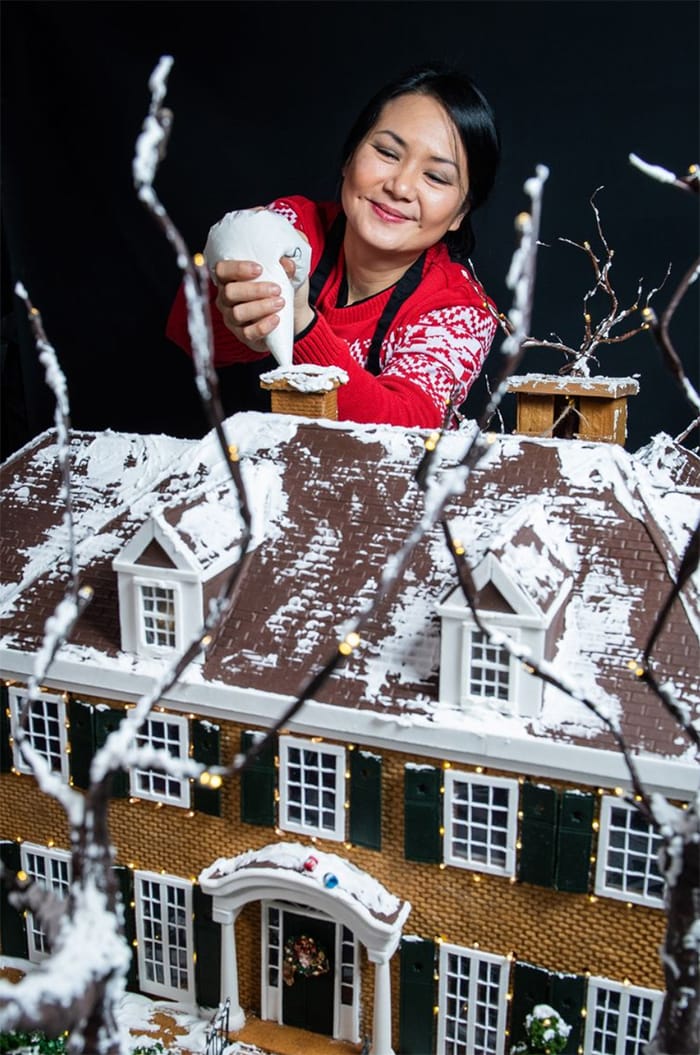 But this cookie home also has hidden paint cans, Marv and Harry, a.k.a the Wet Bandits, after they've gone though Kevin McCallister treacherous obstacle course, and the treehouse Kevin escapes to during one pivotal moment. And plenty more edible details all made out of sugar.
5 Awesome Details of the Home Alone Gingerbread House
1. The Wet Bandit's Oh-Kay heating and plumbing van.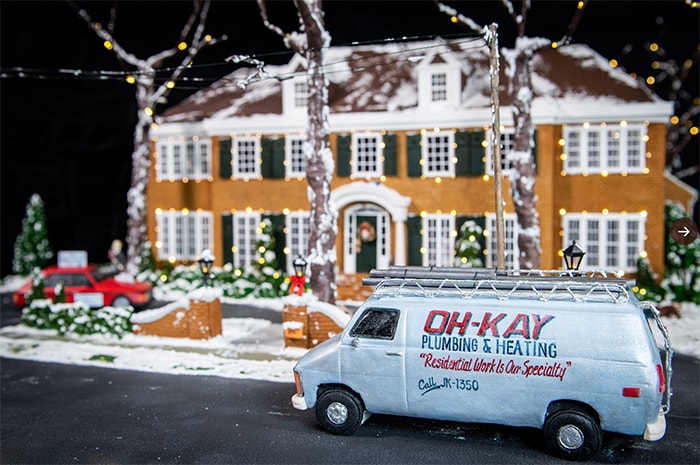 2. The hot door handle that sears Harry's hand.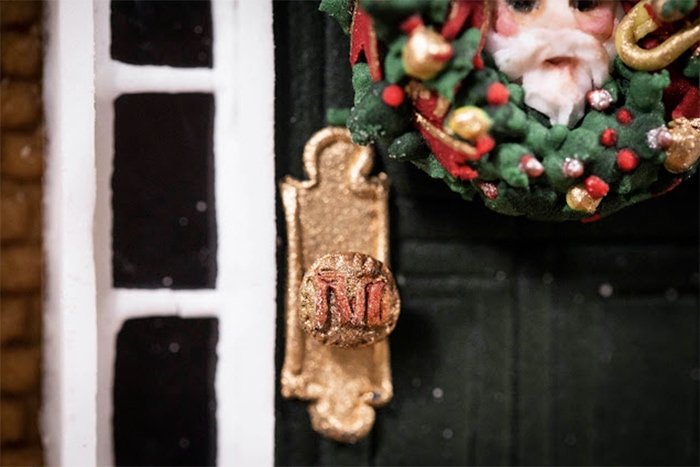 3. The Wet Bandits.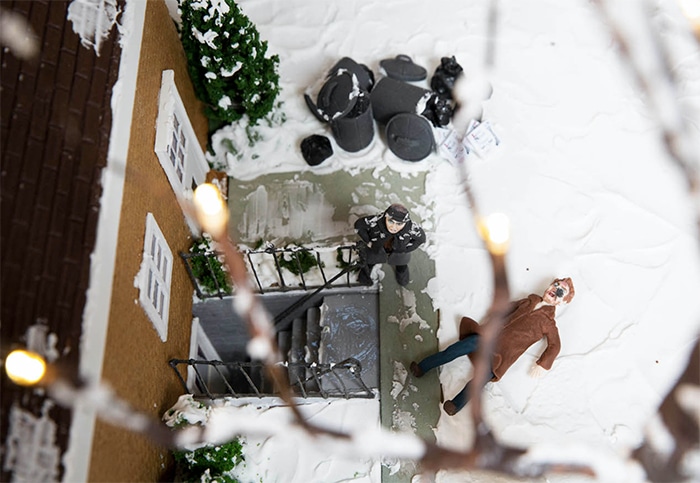 4. Kevin's neighbor, Marley and his handy snow shovel.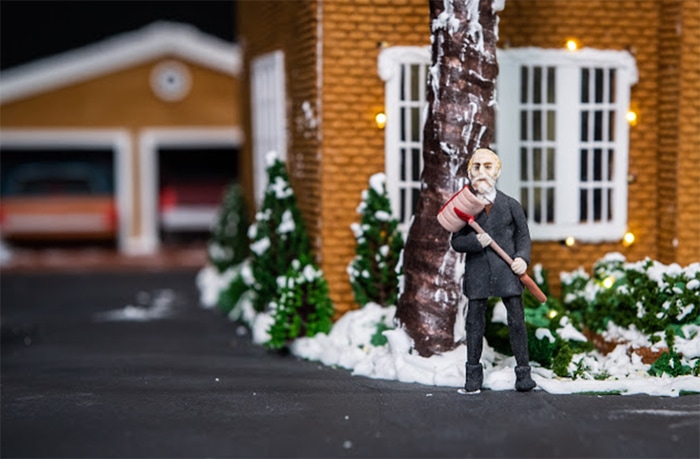 5. Little Nero's Pizza Delivery car and the jockey statue.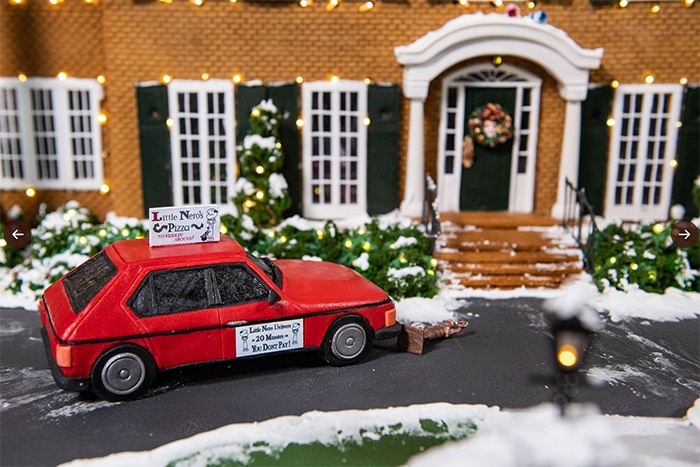 How close is Wibowo's cookie creation to the movie version from 1990? We think it's pretty darn close, but you can decide. (Hint: the top one is the one in the movie.)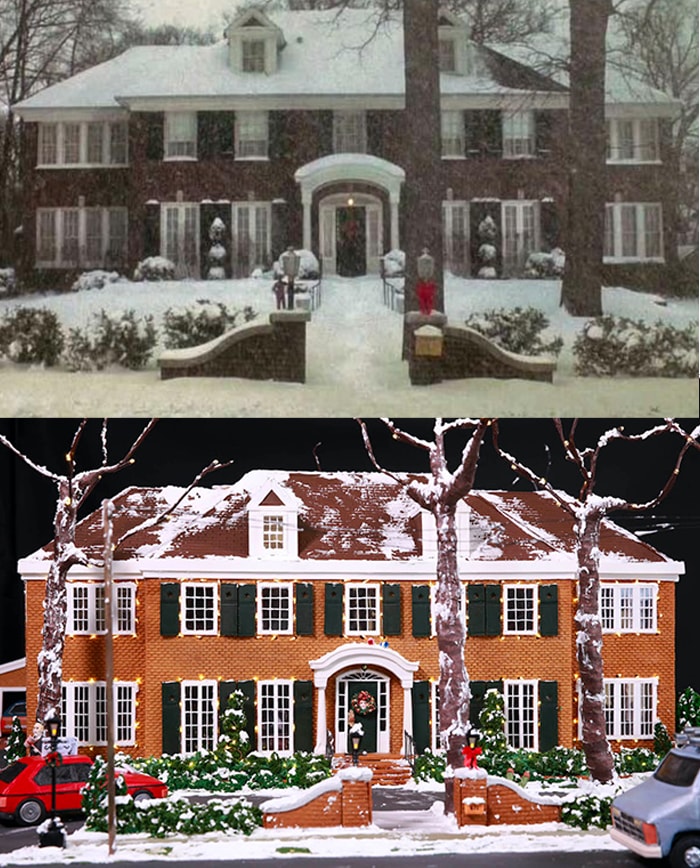 If you want to follow in Wibowo's footsteps, we recommend starting with her book, Showtopper Wedding Cakes. And then maybe pretty please building us a gingerbread version of the mansion from Clue.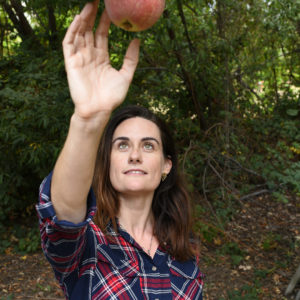 Latest posts by Rebecca Swanner
(see all)