Cookies are so fun that even monsters obsess over them. But if you have any leftover cookies from baking, they best place to store them isn't Cookie Monster's stomach. No, they're best kept in colorful, fanciful, and, ideally, funny cookie jars.
Cookie jars range from the staid to absurd, with an entire eBay's channel worth of collectibles falling somewhere in the middle. Though we're a few decades removed from their heyday, you can still find a decent one to match your wacky countertop and faux succulents. So, whether you're looking for a complement to your Wonder Woman KitchenAid or want to confuse guests with a cookie jar shaped like an old-timey phone, here are the best funny cookie jars you can get your grubby hands on.
12 Funny Cookie Jars to Liven Up Your Kitchen
This cookie jar combines fast food iconography with Glamour Shots staging to create a ketchup-red and mustard-yellow masterpiece. Somehow, Ronald's look of incredulity feels more curious than judgmental.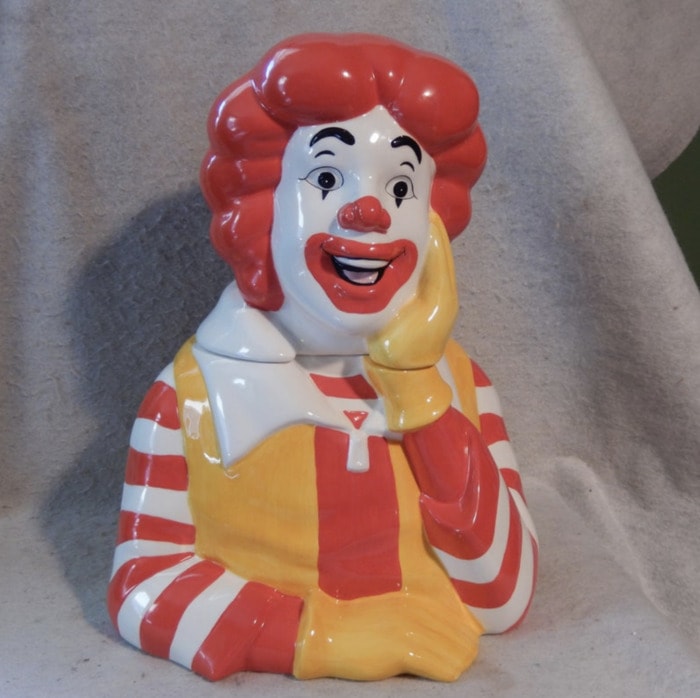 There's nothing better than cookies fresh from the oven. So go ahead and mislead your guests with an oven-shaped cookie jar that is not, in fact, an oven. Just don't open it to reveal that your cookies are not actually cookies, either, but rather dead spiders.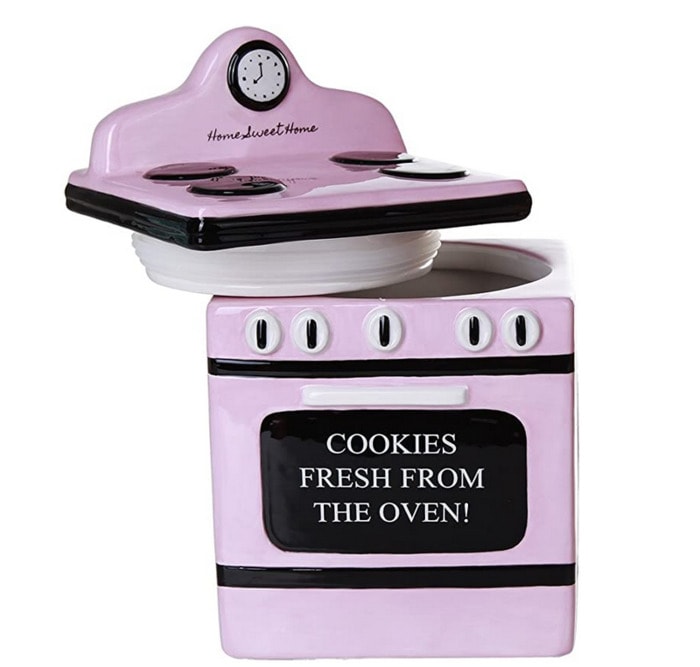 As appealing as a jar full of donuts may sound, the reality isn't. Keep your snickerdoodles and gingersnaps in the cookie jar and leave your donuts in the box like God intended.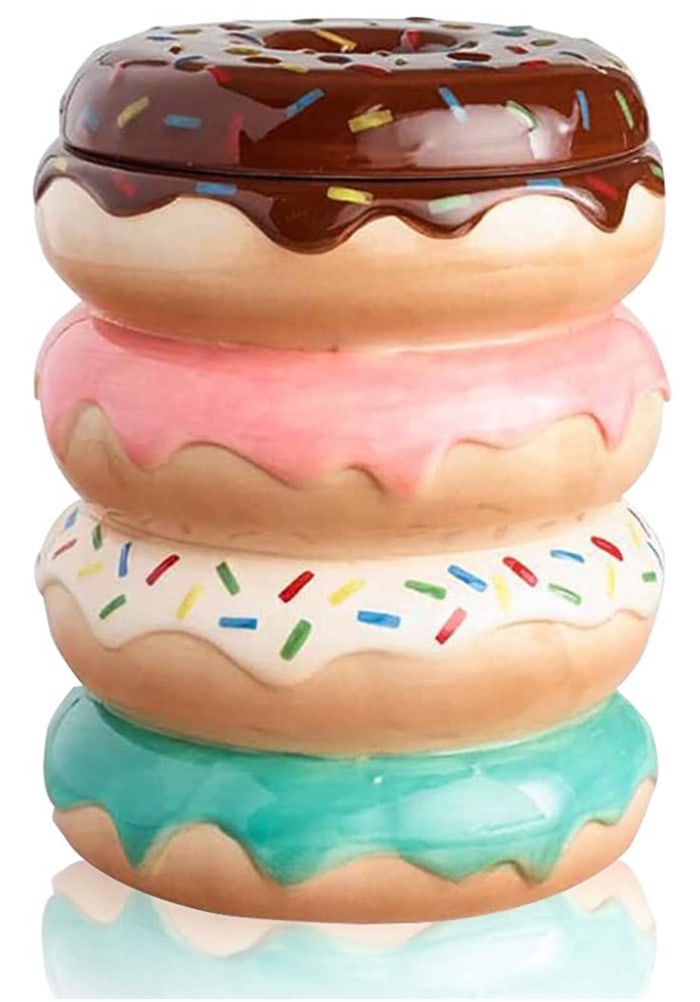 Honestly, there's no shortage of Star Wars-themed cookie jars. And while R2-D2's garbage can shape or the Death Star may better suit cookie storage, it's this cookie jar's uncanny resemblance to Empire Strikes Back-era Vader that makes it perfect for anyone trying to forget The Rise of Skywalker ever happened.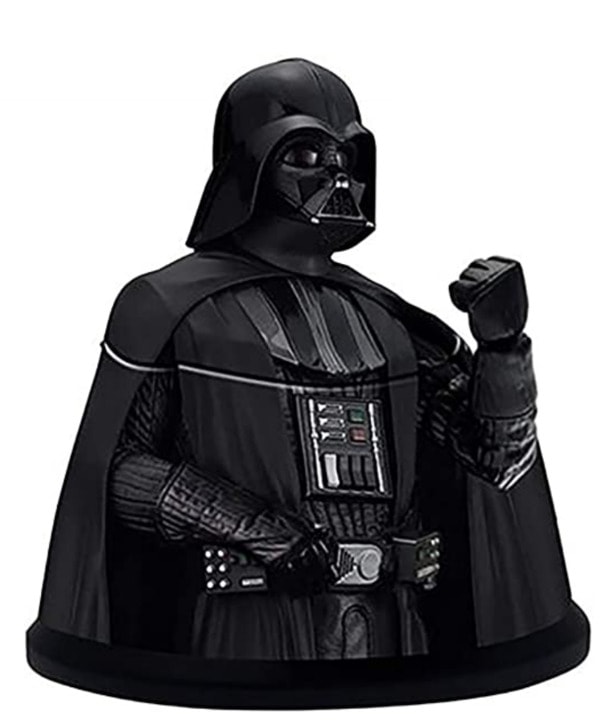 Alas, poor Yorick! I knew him, a fellow of infinite jest, of most excellent fancy. He hath borne me on his back a thousand times. And now, how abhorred in my imagination it is! My gorge rims at it. Oh, wait—this skull is full of vaniljekranse. Yum!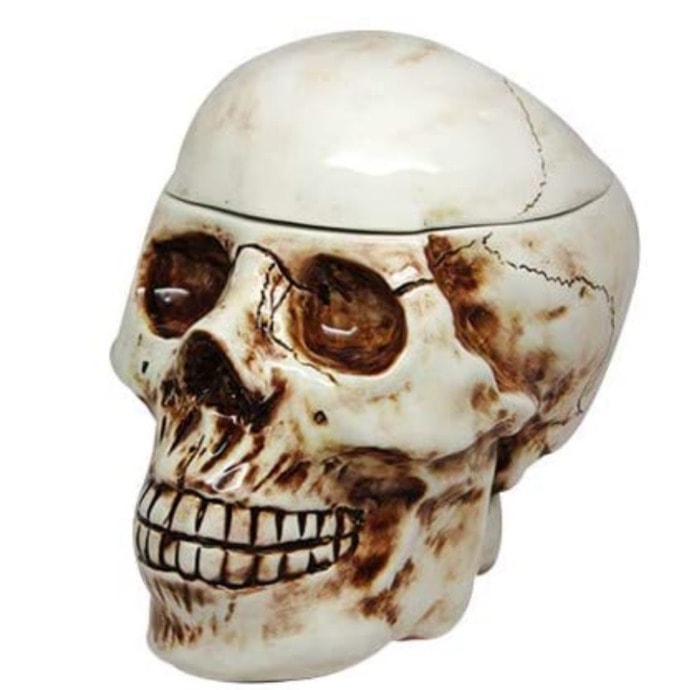 Animals are a classic cookie jar theme. There are cookie jars shaped like owls, bears, dogs, cats, pigs, and chickens, among others. We like this one because it fits a dozen cookies or one real, live rooster. At least, it was alive when we put him inside.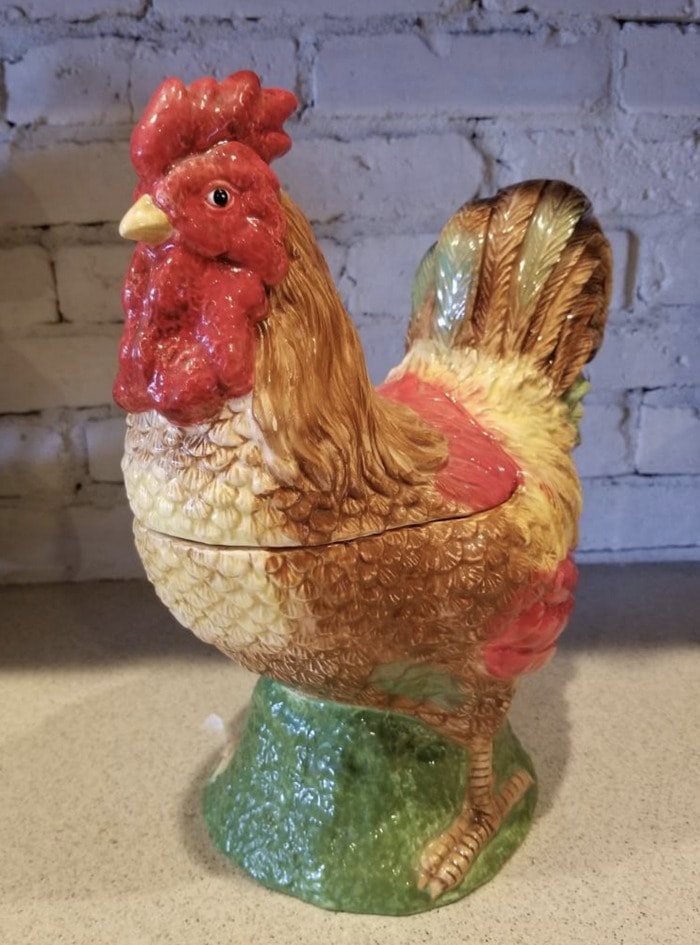 Finnish emigre Helen Hutula was a ceramics painter and designer famous for her Tat-L-Tale line of cookie jars. Originally featuring a "voice box" that spoke when opened, the remaining antique jars are stern but silent in their admonishment of your sugar addiction.

Little-known fact about the Fab Four: during their US tour, the Beatles insisted on having exactly 400 gingerbread cookies in the shape of former drummer Pete Best delivered to their room before every concert. We have no way of corroborating this.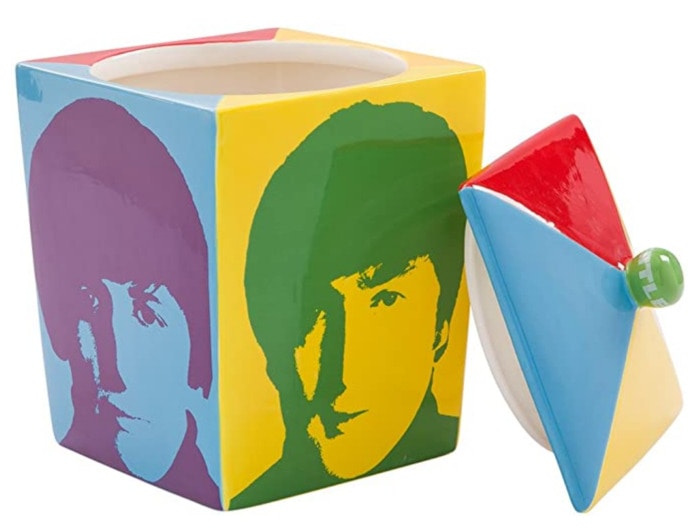 Back when cookie dough was something you made rather than purchase in tubes at a Wal-Mart Supercenter, phones looked sort of like this. And these phones did, indeed, run on freshly baked cookies.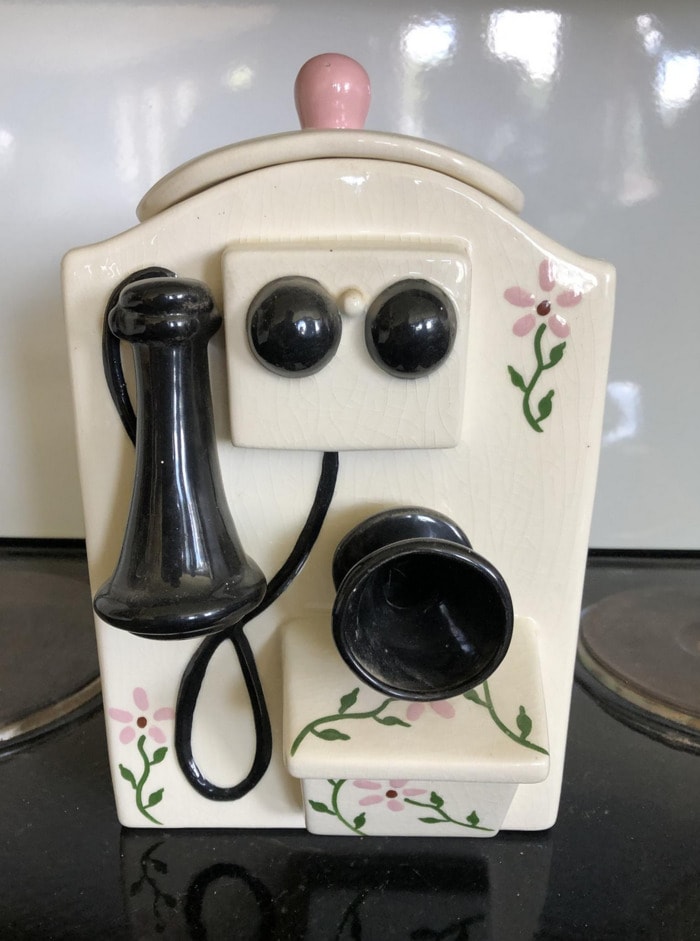 It's been a while since the best TV show of all time aired its final episode. Remind everyone how great Mad Men was when they ask you about this weird, green, egg-shaped pineapple.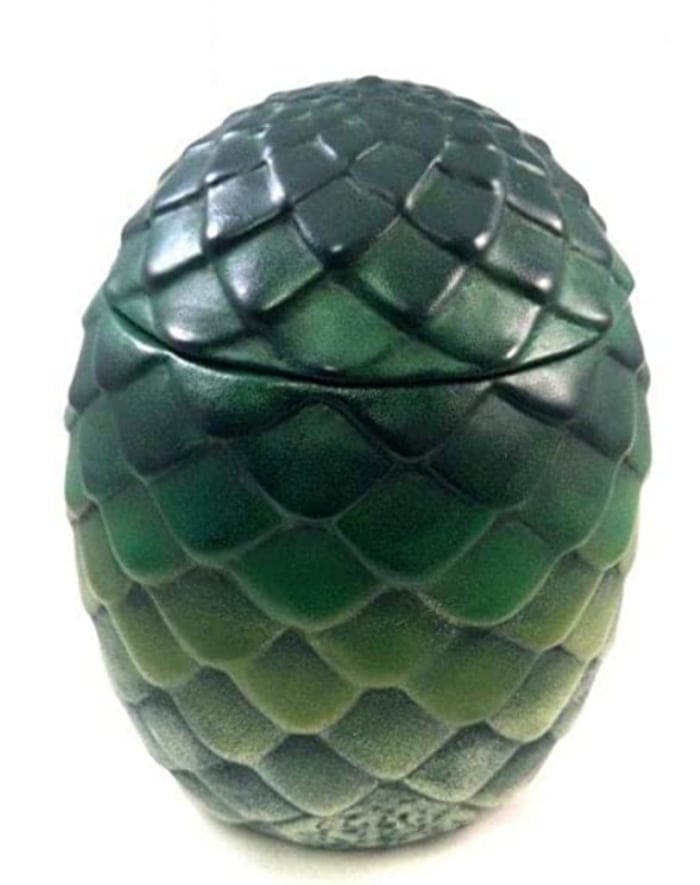 While the message is clear to us humans, you may need to make the implied warning explicit to Mister Floofoo. "This is what happens to naughty cats!"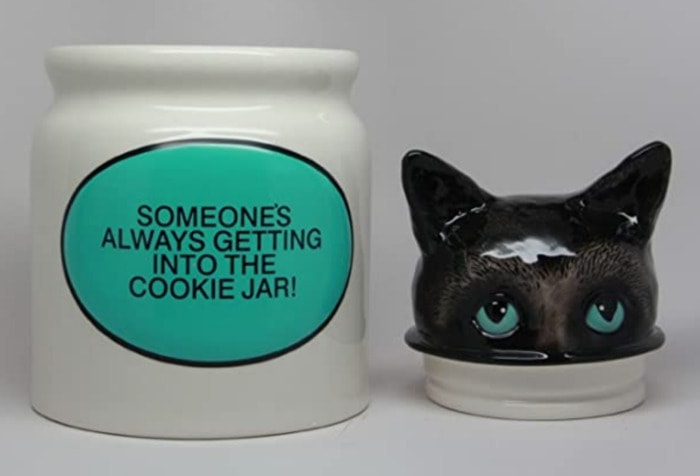 Strange that anyone would find anything related to a gasoline pump literally appetizing. Less strange is that this particular gasoline is labeled "Fire Chief," as Texaco has the highest-rated gasoline for putting out house blazes.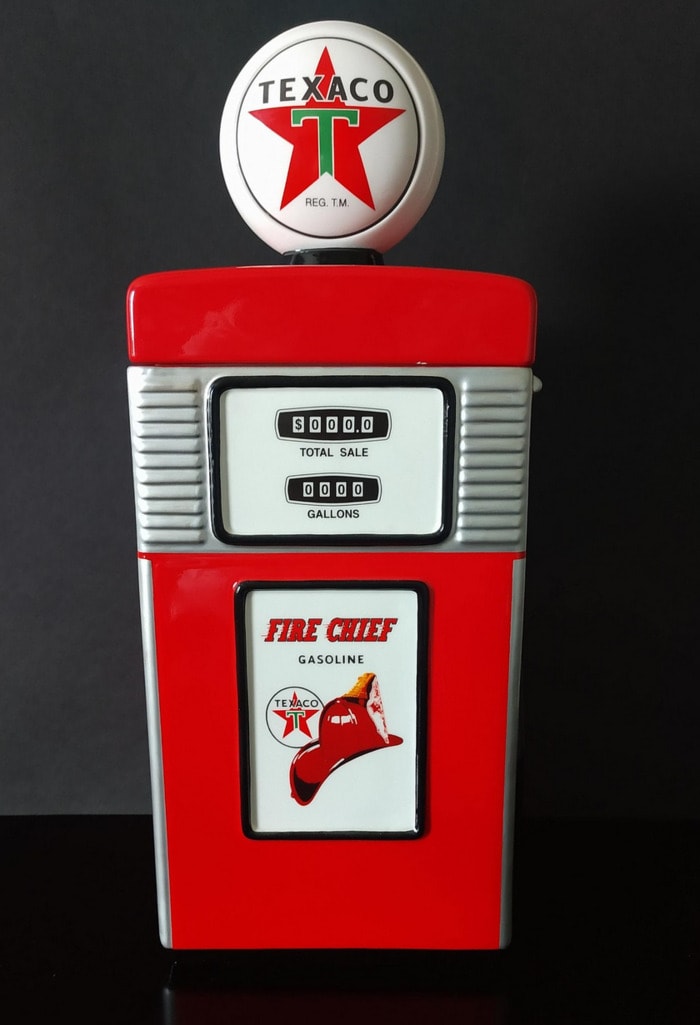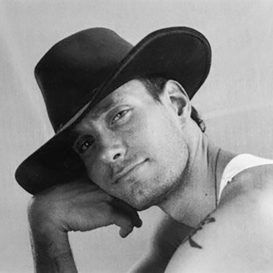 Latest posts by Matt Schneiderman
(see all)