If you're looking for a cozy winter drink, this Starbucks Copycat Gingerbread Latte is it. This flavored latte has all the flavors of the holiday season wrapped up together and is more work-friendly than a hot toddy.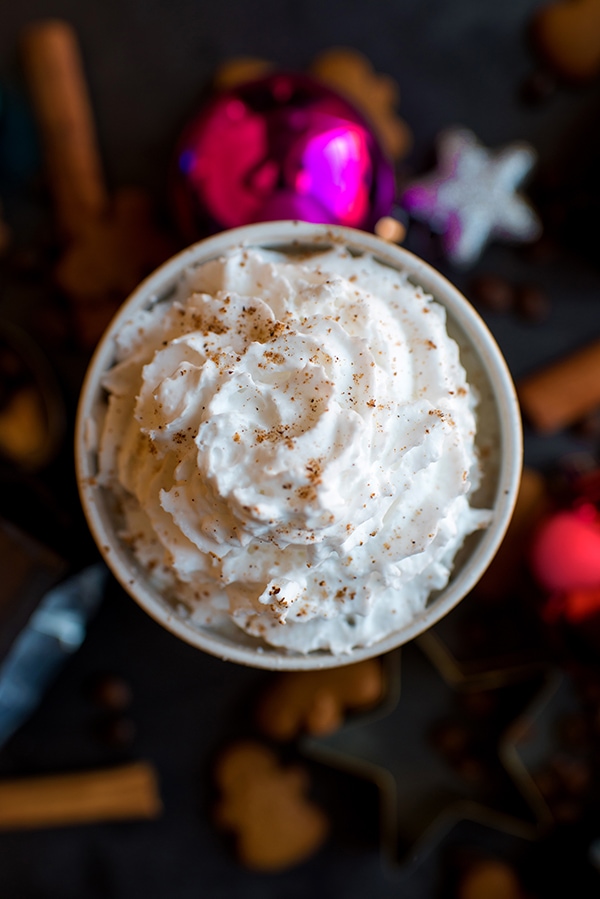 What's in a Gingerbread Latte?
Every coffee shop has their own recipe, but the ingredients in the Starbucks' seasonal Gingerbread Latte are milk, espresso, gingerbread syrup, and vanilla syrup. It's then topped with whipped cream and a dash of nutmeg.
After one of those, I definitely feel like I can lead Santa's sleigh! (Fun fact: All of Santa's reindeer are female.)
I'm all about holiday treats. But, these flavored lattes also cost around $4 a piece. And, if you're trying to budget during the holidays so you have money to spend elsewhere (like on that trip to overseas or on these gifts for your best friend), you can save money by making them at home.
What Does It Taste Like?
The best ones taste just like their namesake cookie! They should be a little sweet and a little spicy.
If you're ordering the one at Starbucks, or getting one at your local coffee shop, they tend to be on the sweeter side. A grande version at Starbucks contains 38 grams of sugar, about 20 grams of which is added. The rest is naturally occurring milk sugar.
That said, Starbucks doesn't have one on their holiday menu this year, so if you want to make your own, simply follow the recipe below!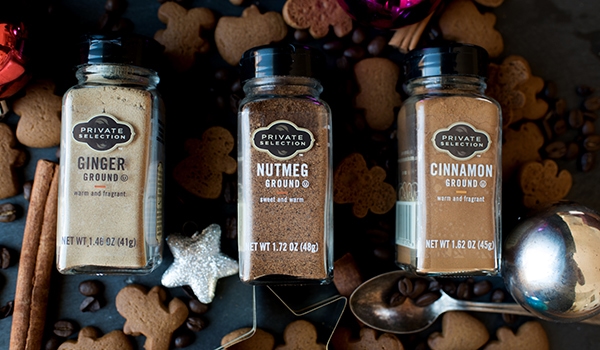 How To Make a Gingerbread Latte
Heat on medium-high and stir until the mixture is just about boiling

Remove it from the heat, place a lid on top and place in fridge for at least 30 minutes.

Make two shots of espresso and pour into a mug.

Froth milk mixture or reheat on stove.

Pour milk mixture on top of espresso.

Top with whipped cream and sprinkle of

nutmeg

.
When I make these, I don't use syrup. This dramatically cuts down on the sweetness and allows the flavors of the spices to come through.
Instead, I infuse the milk with ginger and cinnamon.
I recommend starting with two teaspoons of sugar per serving. If that's too sweet for you, go ahead and cut that back to one teaspoon. If you like your lattes to be super sweet, add another teaspoon.
I picked all of these ingredients up at Ralphs, but if you're in a time crunch, you can have them ship them to you!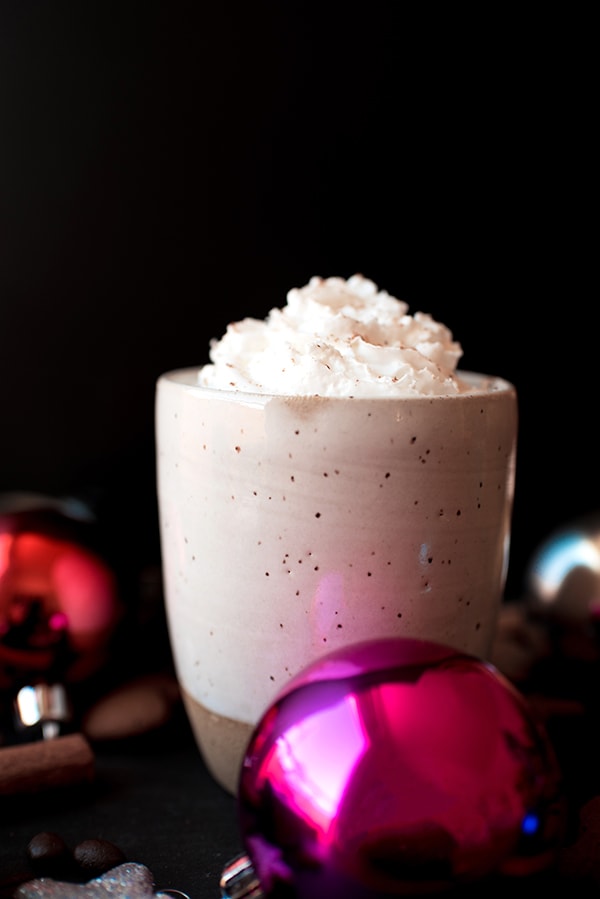 Gingerbread Latte
Print Recipe
If you're looking for a cozy flavored latte you can make at home, this Starbucks Copycat Gingerbread Latte is it.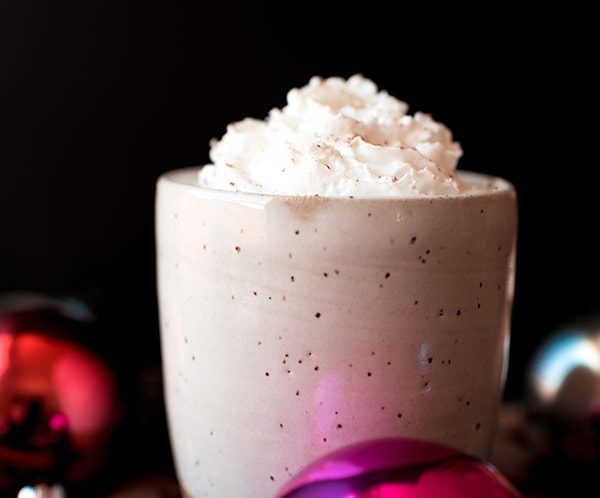 Servings: 1 latte
Ingredients
1 cup whole milk
½ tsp. ground ginger
1 pinch ground cinnamon
2 tsp. sugar
2 shots espresso
whipped cream (optional)
1 pinch ground nutmeg
Instructions
Place milk, ginger, cinnamon, and sugar in small saucepan.


Heat on medium-high. Stir often until mixture is almost boiling.


Remove from heat and place lid on top. Place in fridge for at least 30 minutes.


Prepare two shots of espresso and pour into mug.


Reheat mixture on stove or froth using milk frothing wand.


Pour warm milk on top of espresso.


Top with whipped cream and sprinkle of nutmeg.
Nutrition Facts
Gingerbread Latte
Amount Per Serving (1 latte)
Calories 182 Calories from Fat 72
% Daily Value*
Fat 8g12%
Saturated Fat 5g31%
Polyunsaturated Fat 2g
Cholesterol 24mg8%
Sodium 104mg5%
Potassium 407mg12%
Carbohydrates 20g7%
Sugar 21g23%
Protein 8g16%
Vitamin A 250IU5%
Calcium 280mg28%
* Percent Daily Values are based on a 2000 calorie diet.
Did you make this recipe?
Leave a review below, then take a photo and tag @letseatcakeblog on Instagram so we can see it!
This post was sponsored by Kroger, but all text and opinions are my own.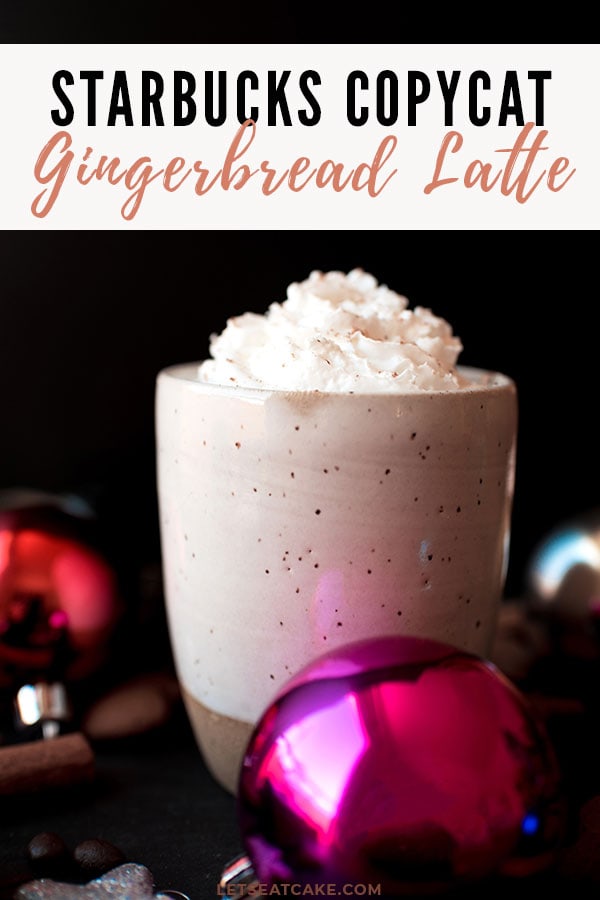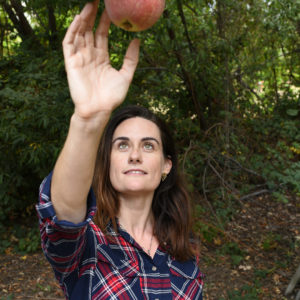 Latest posts by Rebecca Swanner
(see all)