Every year, Starbucks releases at least one Halloween cup that's a must collect. In past years, there were ravens and pumpkin mugs that we coveted. This year? Despite the iridescent skull mug, the tumbler everyone wants is Starbucks lime green slime tumbler that's got Nickelodeon You Can't Do That on Television vibes.
The tumbler launched on September 12th, but not all locations have them yet — and some had them last week.
While you will be able to find them online courtesy of resellers, there's also some pretty cool slime cups we spotted on Etsy. Just make sure to fill it with coffee or tea. Or that thing called water that we definitely haven't been drinking enough of.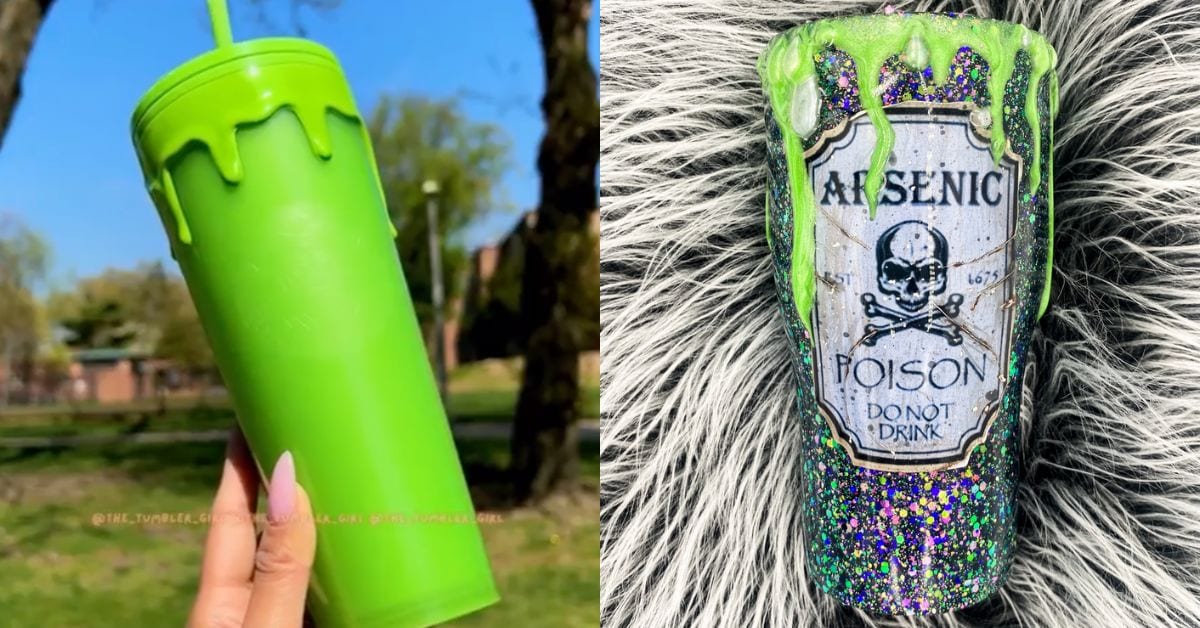 If You Can't Find the Starbucks Green Slime Tumbler, These Are the Next Best Thing
1. Beetlejuice Tumbler, $49.99
The ghost with the most approves of these. And, these cakes. And, honestly, anything with black and white stripes. Please no one introduce him to mimes.
Available on Etsy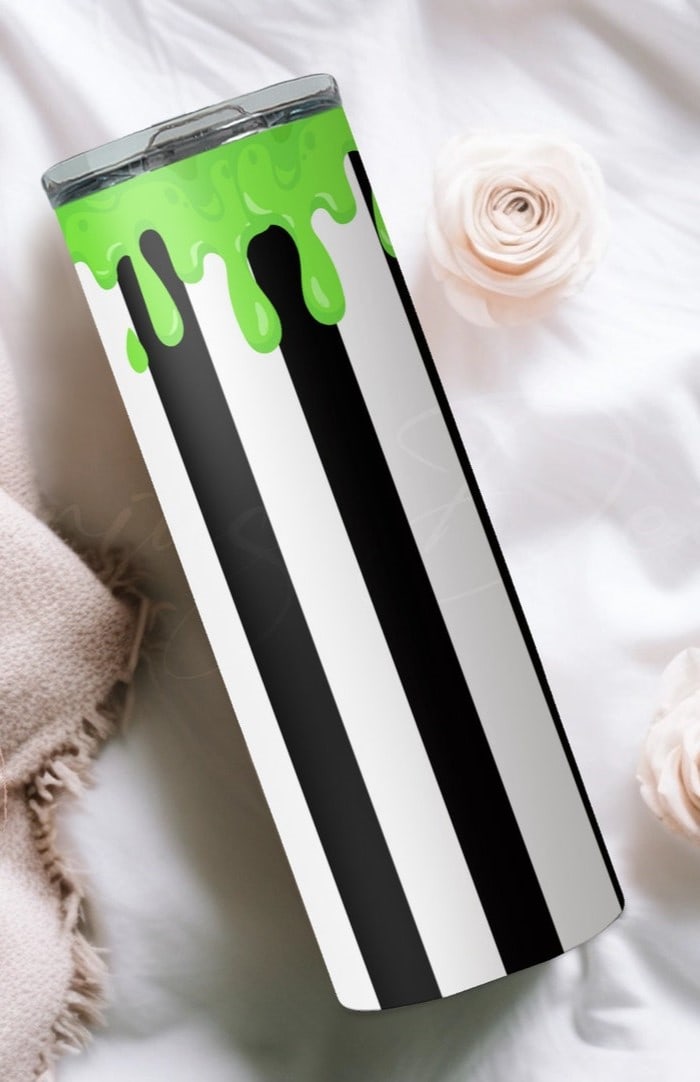 2. Witches Brew Tumbler, $42.00+
Yes, that's what we're calling our iced coffee these days.
Available on Etsy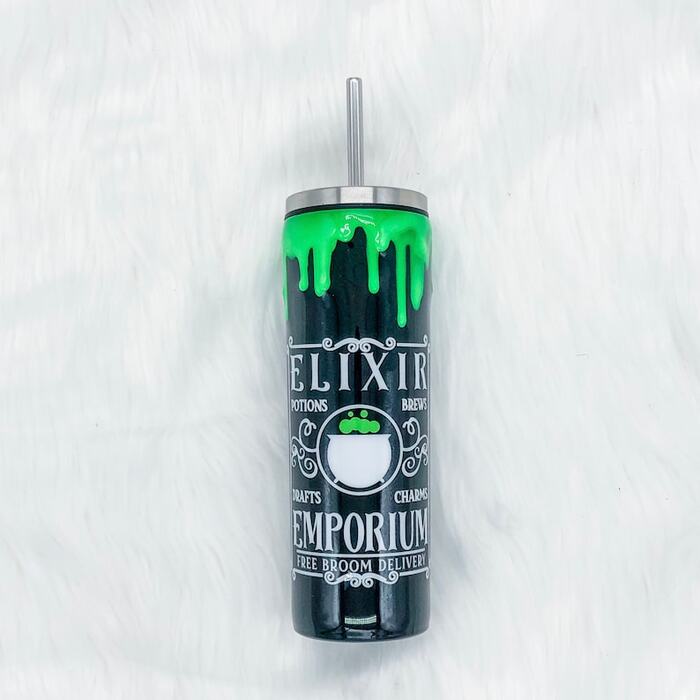 3. Poison Apple Drip Tumbler, $47.00+
Evil Queen approved. Unlike our mirror, which just tells us My Little Pony fan theories.
Available on Etsy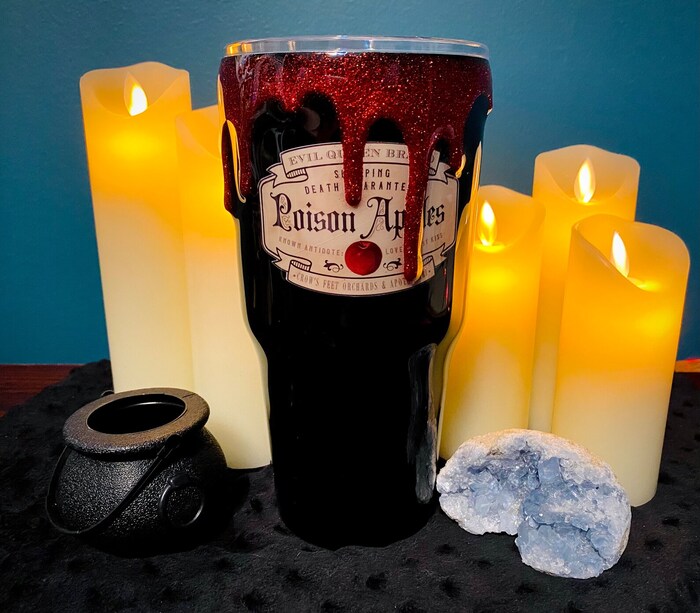 4. Ghostbusters Slime Tumbler, $34.99
We aren't scared of any ghost. Except Slimer who is known for stealing sips from our coffee when we're not looking. We saw that.
Available on Etsy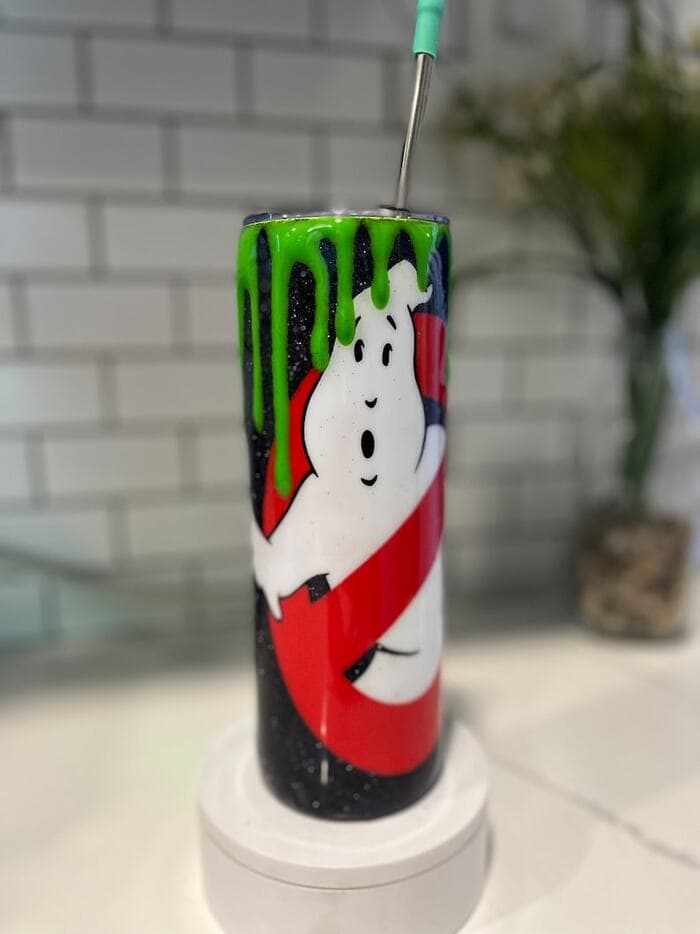 5. Glitter Poison Tumbler, $34.99+
Probably not arsenic? Unless you borrowed it from the Medicis. In which case, maybe give it back.
Available on Etsy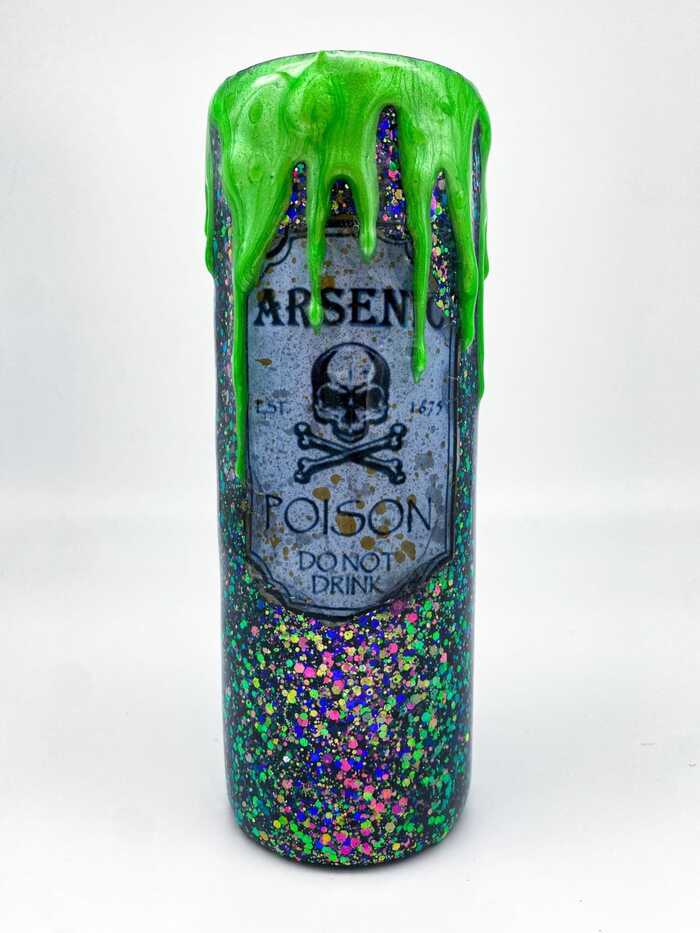 6. Rhinestone Ghostbusters Tumbler, $65.00+
There is a more than 100% chance we will forget this somewhere. But until we do that, it's the blingiest coffee tumbler we've owned yet.
Available on Etsy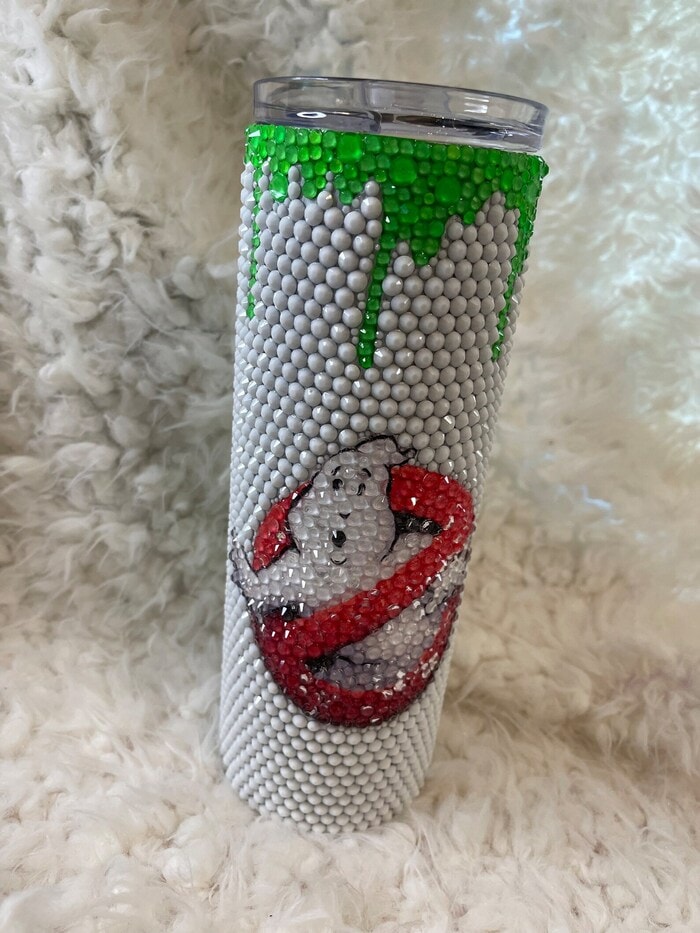 7. Oogie Boogie and Skeleton Siren Tumbler, $55.00+
Yeah it's got the drip. Black rhinestone drip.
Available on Etsy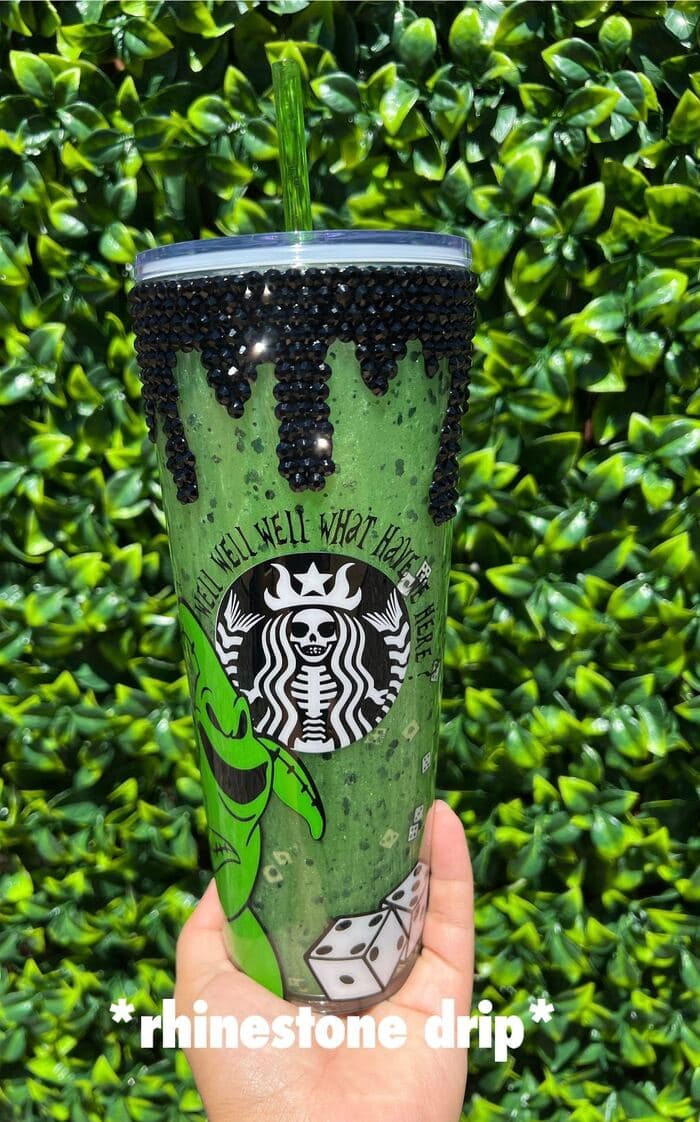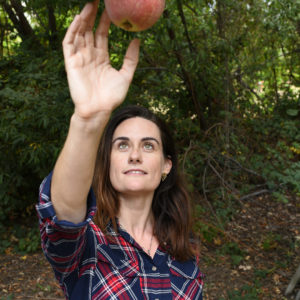 Latest posts by Rebecca Swanner
(see all)