When it comes to seasonal drinks, in the world of coffee chain giants, it's Dunkin' vs Starbucks. (Dutch Bros and Caribou we still see you.) And, while the rest of us are in Halloween mode, Dunkin's holiday menu for 2023 is here.
We got the tip early from Markie Devo that Dunkin's holiday menu would arrive on November 1st. So, be sure to indulge in everything Pumpkin Spice now, because the Cookie Butter Cold Brew is ready to bust through the wall come the first day of November. Or is that the Kool-Aid Man? We get them confused.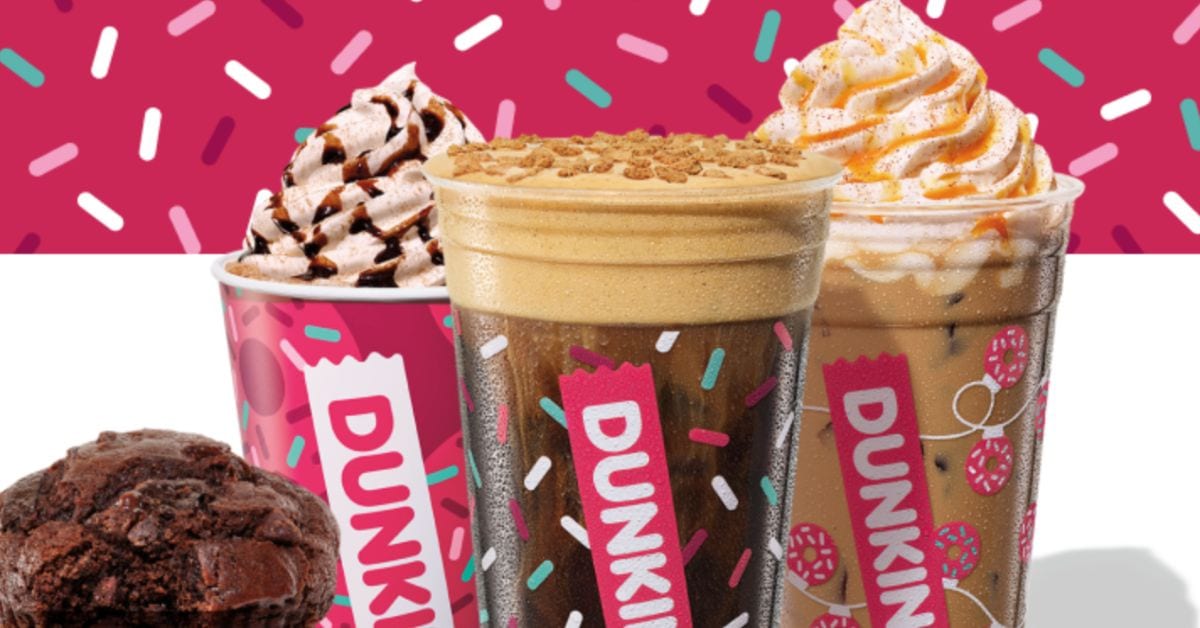 What Will Dunkin's Holiday Menu Include?
Dunkin's holiday menu for 2023 launched in the U.S. on November 1st. A day earlier than the seasonal menu did last year and a day earlier than Starbucks.
The Dunkin' Holiday menu for 2023 includes:
Cookie Butter Cold Brew
Peppermint Mocha Signature Latte
Toasted White Chocolate Signature Latte
Spiced Cookie Coffee
Loaded Hash Browns
Triple Chocolate Muffin
Holiday Sprinkle Donuts (November 29th)
In addition the new Spiced Cookie Coffee, they've brought back most of the favorites from last year, and have a whole drink cart of ideas for secret menu drinks you can order via the app. Keep scrolling for those.
Also, those loaded hash browns look like they're our new grab-and-go breakfast. Sorry, egg white bites, you had your run. And by run we mean we thought about ordering you at least five times.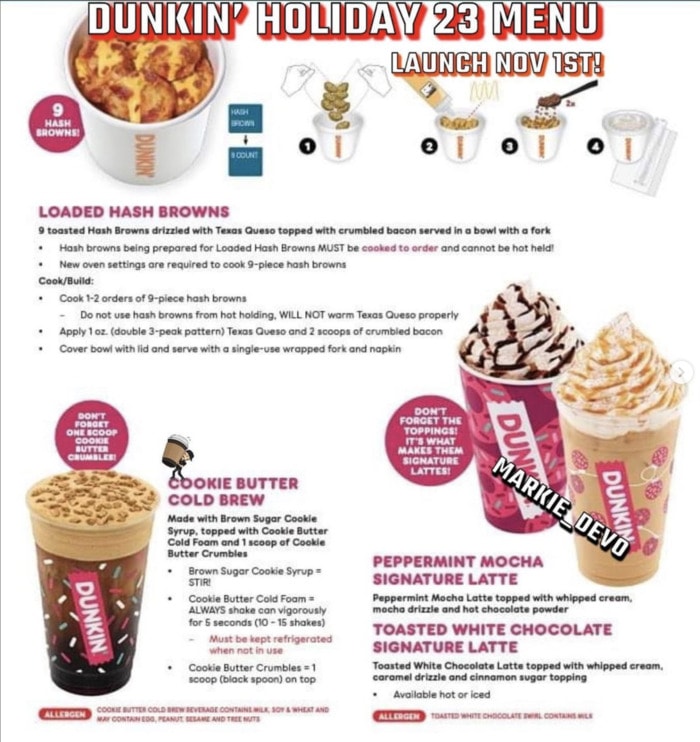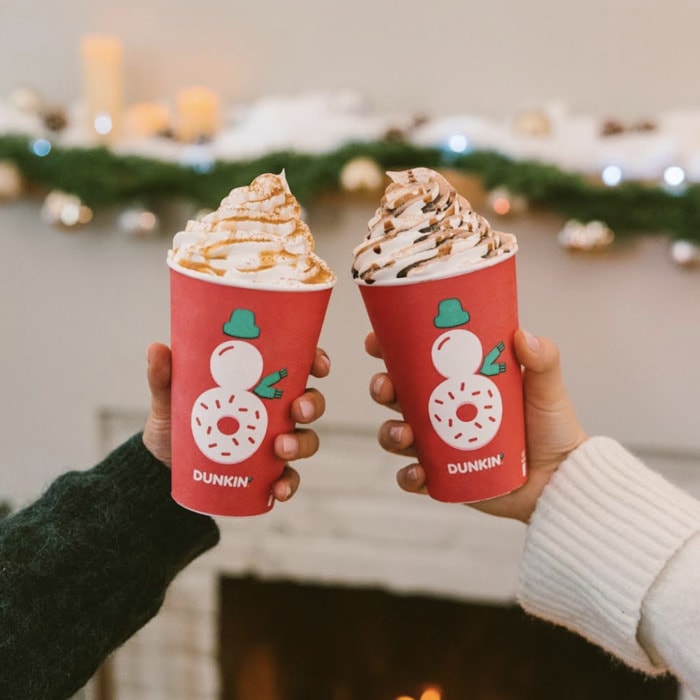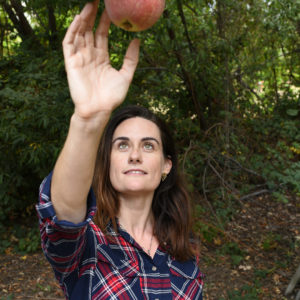 Latest posts by Rebecca Swanner
(see all)