The holidays are just around the corner. And, by holidays we mean ones like Christmas and Hanukkah. (Sorry, Thanksgiving.) So, what better time to start preparing for the winter holidays than with a sneak peek of the Starbucks Holiday menu for 2023? And, is that a gingerbread latte we see? Sort of.
Thanks to Markie Devo, we got a first look at the Starbucks Holiday menu for this year that arrives on November 2nd. And, as of today, Starbucks announced it's official, and
Though we haven't yet gotten confirmation about the Holiday Cold Foam on December 4th. But, we also think you'll be pretty excited about what's on it. (Hint: it rhymes with linger tread.)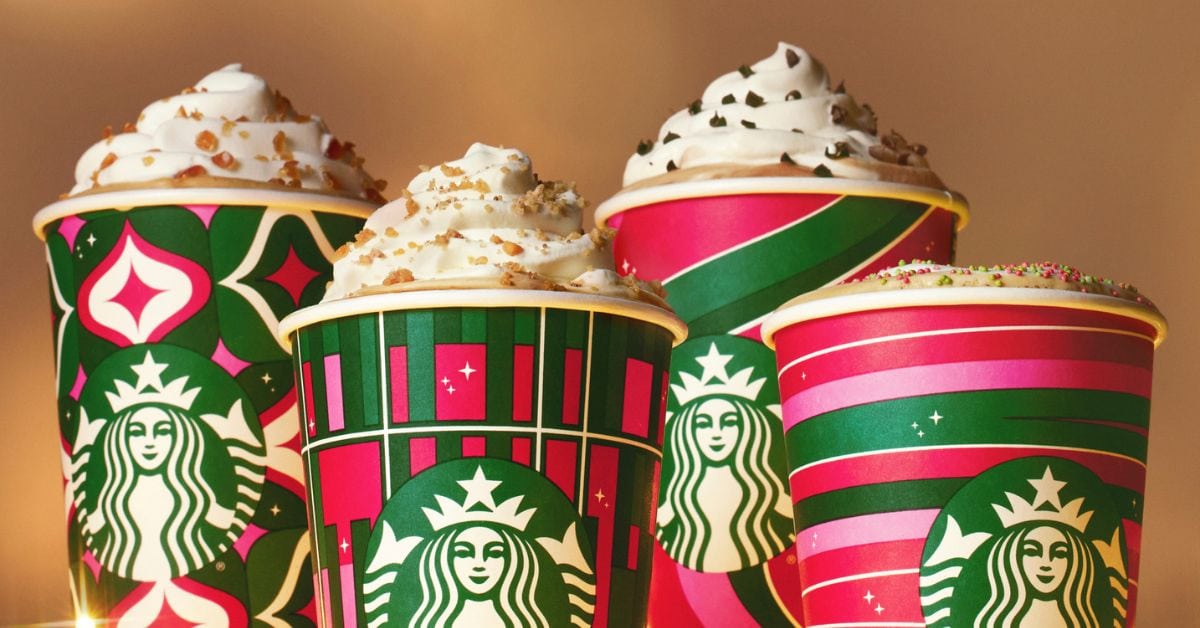 What Will Starbucks Holiday Menu Include?
Starbucks holiday menu for 2023 will launch in stores on November 2nd along with the Red Cups which come in four designs we think are pretty stunning.
The holiday menu will include:
Peppermint Mocha
Holiday Cold Foams (Peppermint, Sugar Cookie, Caramel Brûlée, and Chestnut Praline)
Gingerbread Oatmilk Chai (new)
Sugar Cookie Almond Milk Latte
Caramel Brûlée Latte
Chestnut Praline Latte
Oleato Gingerbread Latte
Peppermint Brownie Cake Pop (new)
Snowman Cookie
Sugar Plum Cheese Danish
Cranberry Bliss Bar
Gingerbread Loaf
We know that a Gingerbread Chai isn't the same as a Gingerbread Latte, but it's awfully close. And, according to the baristas we spoke with, Starbucks is using a Gingerbread syrup instead of a chai specific one, so you can create your own "secret menu" version. Here's how, plus some secret menu recipes.
Starbucks Roastery Reserve Holiday Menu
If you're lucky enough to live by a Starbucks Reserve Roastery, their holiday menu is mouthwatering. If not, take a trip to Seattle, Chicago, or New York to experience sleet and snow (we mean see the winter wonderland) and grab one of these items:
Peppermint Mocha Espresso Martini
Starbucks Reserve Peppermint Mocha
Oleato Whiskey Barrel-Aged Cold Brew
Princi Chocolate Hazelnut Swirl Cake
Pistachio Maritozzo
Apple Crumb Pie
Cranberry Cheese Danish
All our eyes are on that Peppermint Mocha martini made with Starbucks Reserve espresso, Kalak single malt vodka, peppermint syrup, sweet mocha and heavy cream, topped with peppermint-infused whipped cream and sprinkles of candy cane.
Our other eyes are on how you're loading the dishwasher. How many eyes do we have? Are we a spider?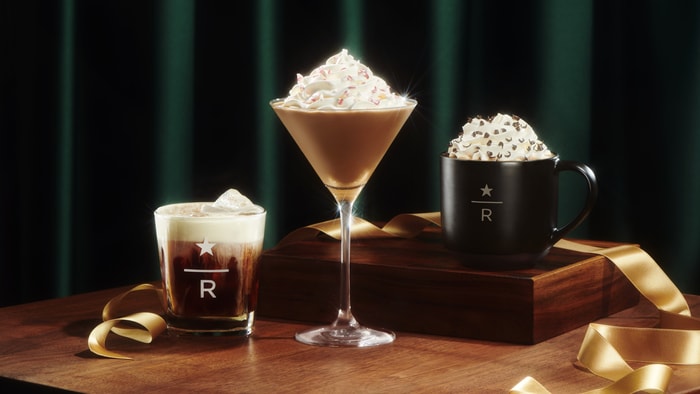 Starbucks Holiday Menu for 2023
1. Peppermint Mocha
While it's not pictured on the menu above, you can actually order a Peppermint Mocha year round. Did we just blow your mind? You're welcome. Here's 20 more ways to enjoy it too.
2. Gingerbread Oatmilk Chai
This new drink is available both hot and iced (and honestly, could work with as a Frappuccino — we'd recommend using the Vanilla Crème as the base). And, if it's anywhere near as delicious as the Pumpkin Chai Latte that hit the Fall menu, we are all about it.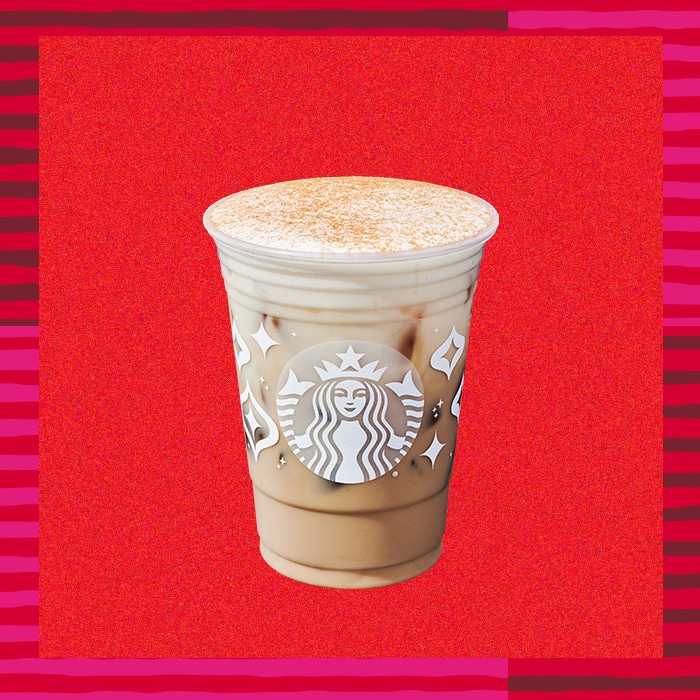 3. Holiday Cold Foams
We're huge fans of cold foams around here. Sure, it's glorified whipped cream. Just like muffins are glorified cake. And, starting on December 4th, they're reportedly going to be at Starbucks in the holiday flavors of Peppermint, Sugar Cookie, Caramel Brûlée, and Chestnut Praline.
4. Sugar Cookie Almond Milk Latte
We are still not a huge fan of this drink as the flavor is too subtle for us, but hey, they can't win them all. Sorry, were you flirting? We missed that.
5. Caramel Brûlée Latte
Why bring a straw when you can bring a spoon? Because you need to enjoy it while you drive? :slowly puts away spork: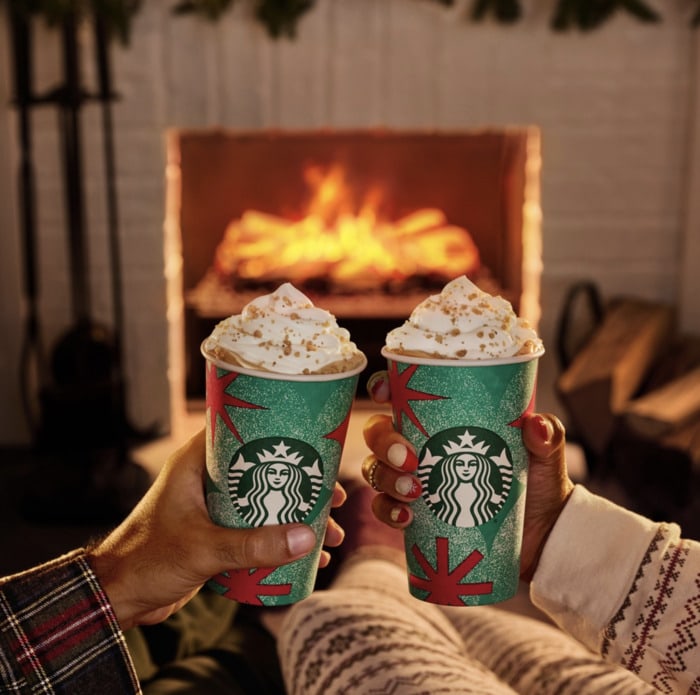 6. Chestnut Praline Latte
Katerina has the right idea here by adding Irish Cream to this holiday beverage.
7. Oleato Gingerbread Latte
Gingerbread and olive oil? We'll just use their copy and let you decide how you feel about this new drink. You can also order a Gingerbread Latte off menu this year.
"At Starbucks stores where Oleato is served, customers can enjoy the new Oleato Gingerbread Oatmilk Latte, which features Starbucks Blonde Espresso combined with warm notes of gingerbread and steamed oatmilk, infused with Partanna extra virgin olive oil and finished with a subtle dusting of bright ginger and citrus flavors."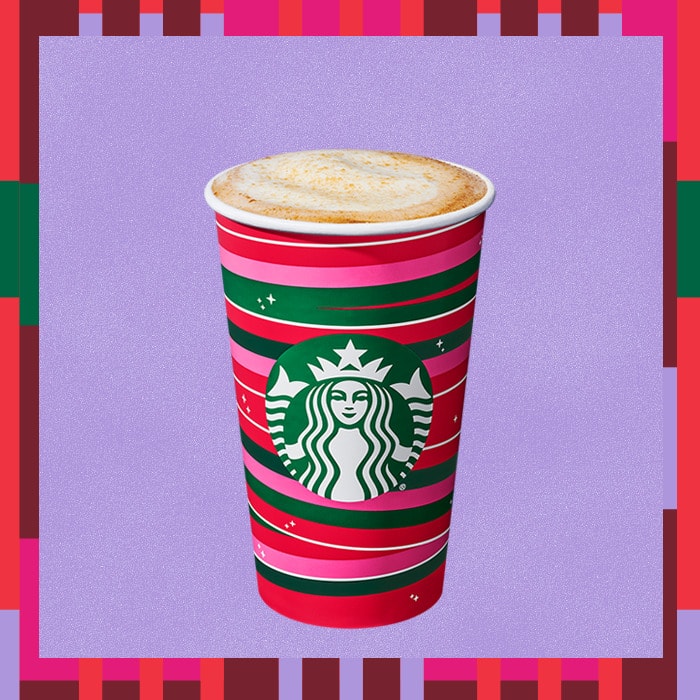 7. Peppermint Brownie Cake Pop
This sounds like the perfect cake pop. Chocolate, peppermint, cake. At least three of our favorite words right there. And, we only know five so that's saying a lot.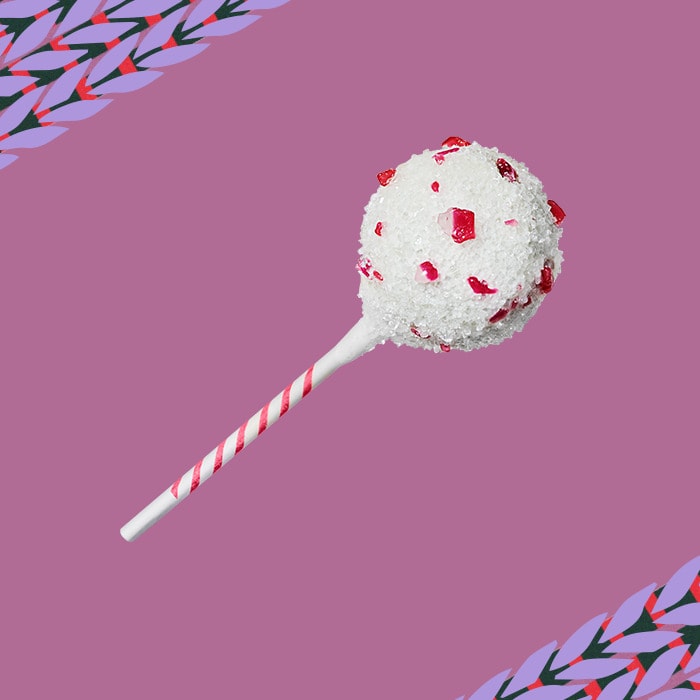 8. Snowman Cookie
It's a sugar cookie? Decorated like a snowman? It's fine?
9. Sugar Plum Cheese Danish
These will be dancing in our heads all night because we drank too much caffeine after 4pm.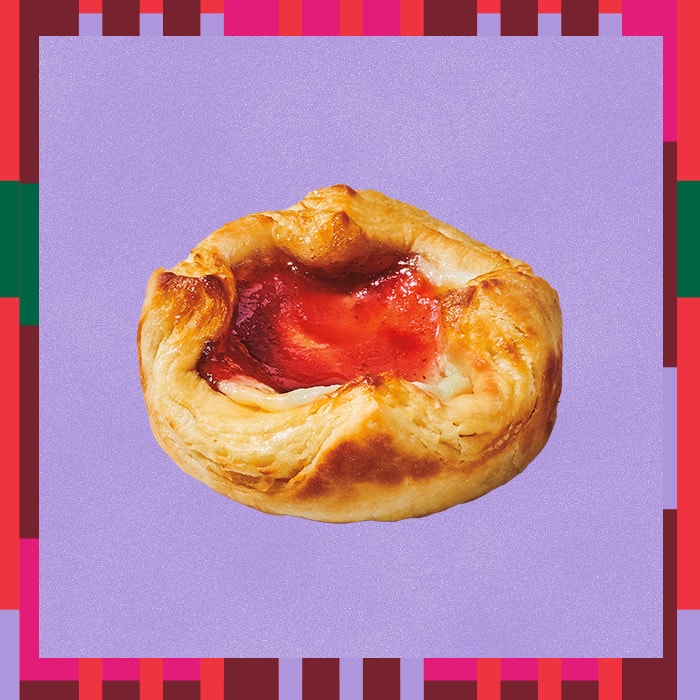 10. Cranberry Bliss Bar
When it comes to the holidays, this feels like the perfect snack to keep you doing during the hustle and bustle. Or when you need a break from detangling the lights again this year. These scones offer a similar experience if you need that holiday flavor now.
11. Gingerbread Loaf
This holiday loaf bread is rich, decadent, and we should warn you that we're about to use the M word. Marvelous. Take that, banana.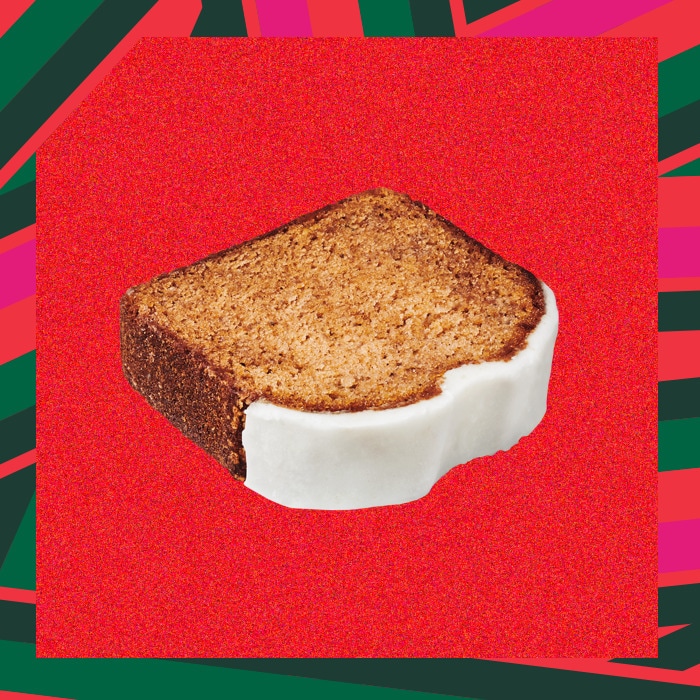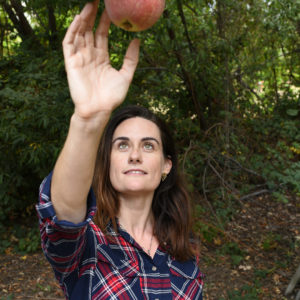 Latest posts by Rebecca Swanner
(see all)