While the calendar claims that the first day of Fall is September 23 this year, we all know this timeline can't be trusted. No, autumn begins in earnest when Starbucks launches their Fall menu, and that time has come. I ran to the nearest store to kick off the season by reviewing their new Iced Pumpkin Cream Chai Tea Latte.
As someone who orders the regular Iced Chai Tea Latte from Starbucks with concerning frequency during the cooler months, news of this beverage rocked my world. I had to try it as soon as it hit stores, and here is my honest review.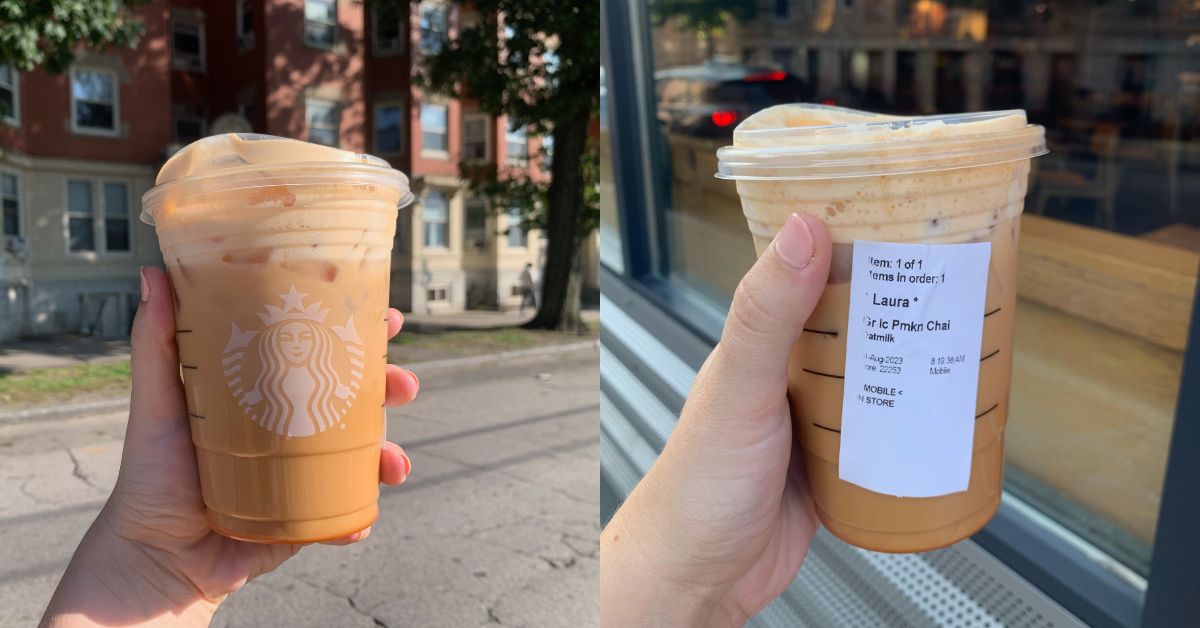 What is the Iced Pumpkin Cream Chai Tea Latte?
Funny enough, this drink seems to be following in the footsteps of the Pink Drink in that Starbucks added it to their official menu because it was already a popular customer and barista customization.
AKA – it was on the secret menu, and Starbucks just defined the relationship. Forecast: hopefully marriage (a permanent spot on their Fall lineup), because this breakup would end us. First Taylor and Joe, now this?!
According to Starbucks, the drink "blends the warming spice flavors of chai and pumpkin without the coffee." Because it's tea. Are you following along?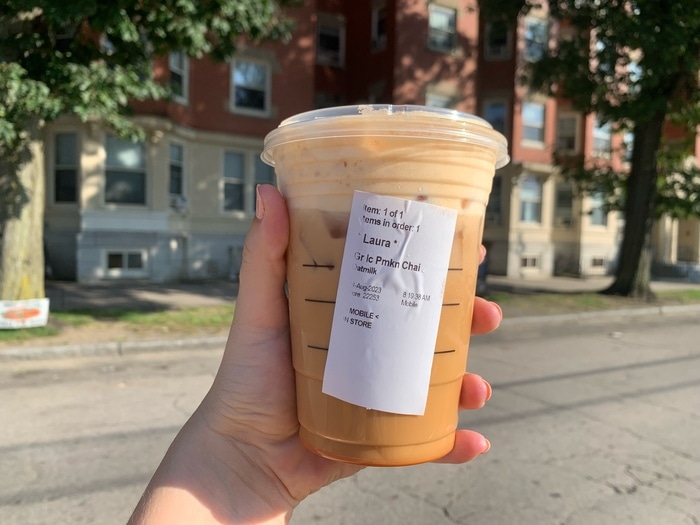 How much caffeine and sugar are in the Iced Pumpkin Cream Chai Tea Latte?
Clocking in at a whopping 66 grams of sugar for a Grande size, this drink is on the same level as a Frappuccino. And we'll get into that in this review, but you can absolutely taste the sweetness.
It's also got 17 grams of fat and 95 mg of caffeine. Comparatively, a Grande Iced Coffee has about 165 mg of caffeine, so this drink won't bring on the jitters quite as heavily. Sugar jitters, though? That's another story entirely. You should see how fast we're typing right now.
We're not into the whole counting calories thing, but if you're wondering, this drink has 460 of them, which is almost double the amount that's in a regular Iced Chai Tea Latte.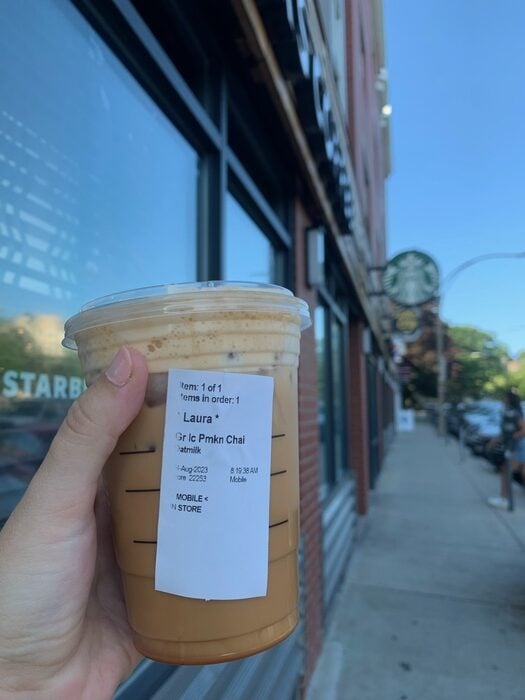 My Honest Starbucks Iced Pumpkin Cream Chai Tea Latte Review
Alright, let's get into the good stuff. Overall verdict: it's delicious. Oh, you were looking for nuance? Read on.
On first sip, the drink tastes like a Fall explosion. I was instantly brought back to last year's trip to Salem and could practically feel the crunch of leaves beneath my feet. Yes, even though it was 75 degrees out today.
The pumpkin flavor comes through more strongly in the first few sips, when you're mostly getting mouthfuls of pumpkin cream and less tea. After you break through that foamy layer, though, the flavors begin to meld together, chai spice and pumpkin creaminess complimenting one another.

Again, I'm a huge fan of chai tea, so this drink tasted how I expected it to, with one caveat: it is extremely sweet. And I happen to have a big sweet tooth, so it's not a huge issue, but even I couldn't imagine drinking this every day. Just halfway through the drink, I started feeling a sugar headache coming on. It didn't stop me from finishing the whole thing, though. Mama didn't raise no quitter!
I might like it even more if it was a little more balanced – say, bring out the chai spice to tone down the sweetness of the pumpkin cream. I did swap the standard 2 percent milk for oat milk, so maybe that contributed as well.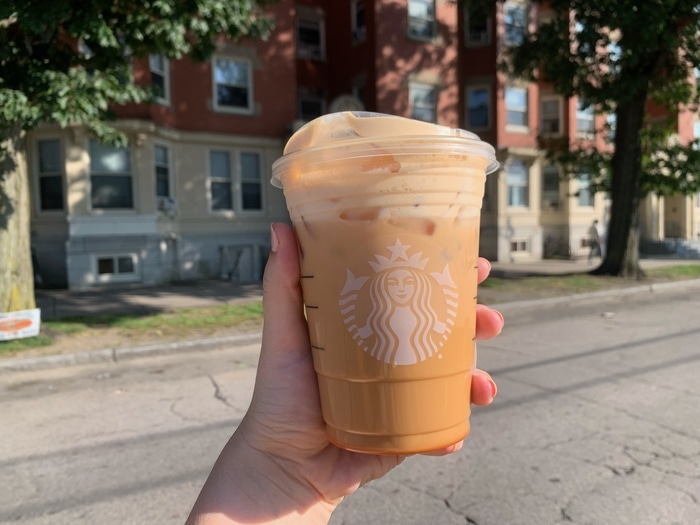 Overall, the Iced Pumpkin Cream Chai Tea Latte is tasty. Would I order it again? Absolutely. But I think this will be relegated as an official special occasion drink for me, to be ordered on holidays, birthdays, and days when my seasonal depression is working overtime.
It sure is getting me hype for Fall, though. Perhaps preemptively…can someone blast the A.C.? I accidentally on purpose wore a wool sweater today.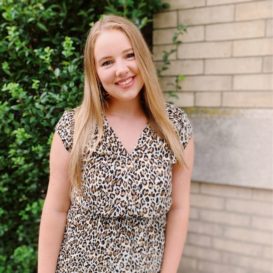 Latest posts by Laura Davis
(see all)