First we got Frappuccinos. Then we were blessed with Refreshers. And most recently, our favorite coffee creator gave us these Starbucks Cold Foam drinks.
And a reminder that we really shouldn't have one after 3pm.
Starbucks first debuted cold foam at the Seattle Reserve Roastery in December 2014 with the Americano Con Crema. Four years later, it got its break into Starbies locations around the U.S. and Canada, becoming a staple in many cold brew and nitro cold brew beverages. It's not the glow up story we were expecting, but it's the one we apparently needed.
Especially after a full week of 8AM meetings. Thanks, Gary.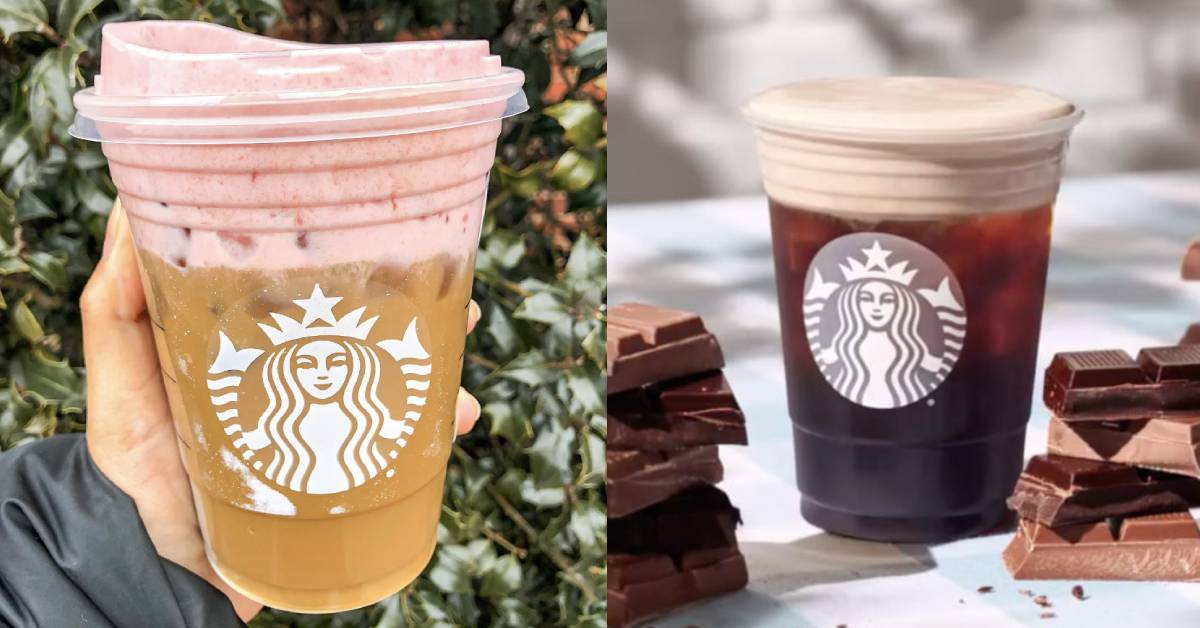 What Is Starbucks Cold Foam?
Well, friends, it's foam…that is cold! Oh, you already understood that much? Then more specifically, the basic Starbucks Cold Foam is made by blending nonfat milk until it's smooth. Then you can add in sweeteners and flavors like vanilla, chocolate, caramel, or the strength to get through another day without yelling at someone.
Okay we haven't actually seen that last one on the menu, but never say never!
Until then, here are some of the best Starbucks Cold Foam drinks on the main menu, plus some secret menu Starbucks Cold Foam drinks.
Starbucks Cold Foam Drinks
1. Cold Brew with Cold Foam
A classic pairing of plain cold brew and the original cold foam. It's simple and unassuming, but will satisfy your needs for coffee with a touch of sweetness. Something your ex could never give you.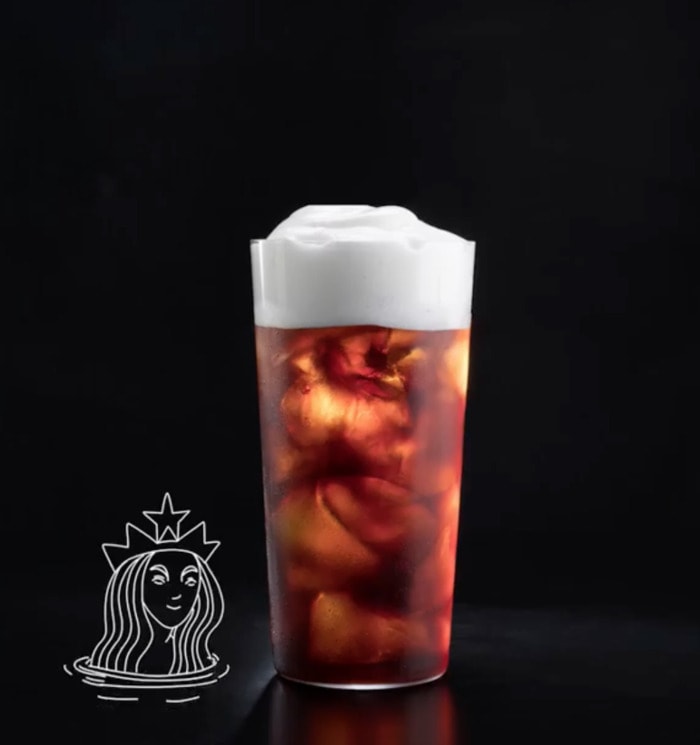 2. Vanilla Sweet Cream Cold Brew
Some people say vanilla is boring. We say those people have never tried this drink. A little vanilla is added to the cold brew, and it's topped with a vanilla sweet cream. It's also available as a nitro cold brew option if you want to impress your barista. But only if you stop winking like that.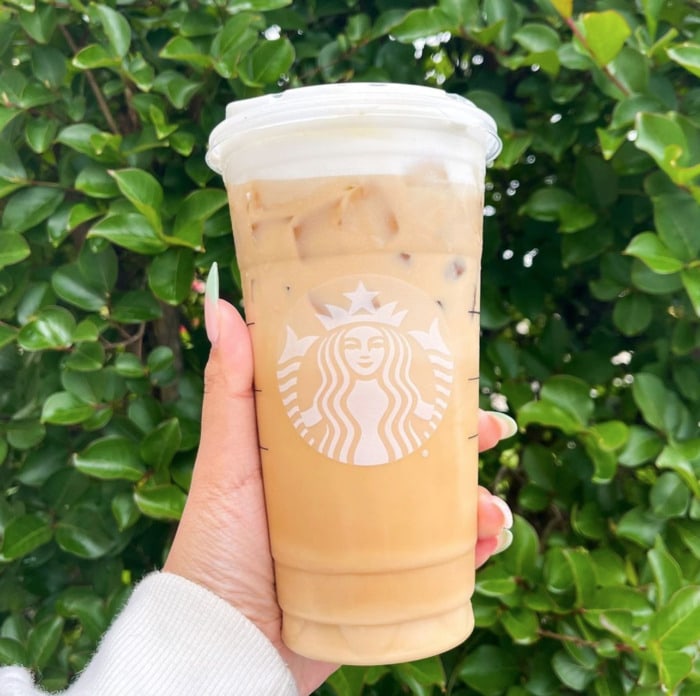 3. Chocolate Cream Cold Brew
Have more of a chocolate craving? This drink starts with the same vanilla-infused cold brew, and then is topped with a silky, chocolaty cream cold foam. Bet you didn't see that one coming.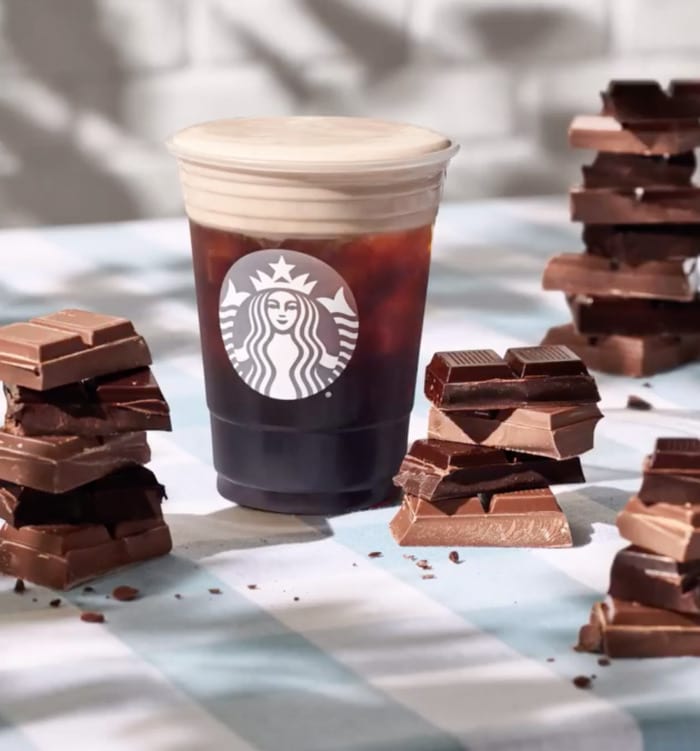 4. Salted Caramel Cream Cold Brew
Now we're getting a little funky. This time the cold brew is sweetened with caramel and is topped with rich, salted cold foam. Rich, huh? Think it can pay for our drink order?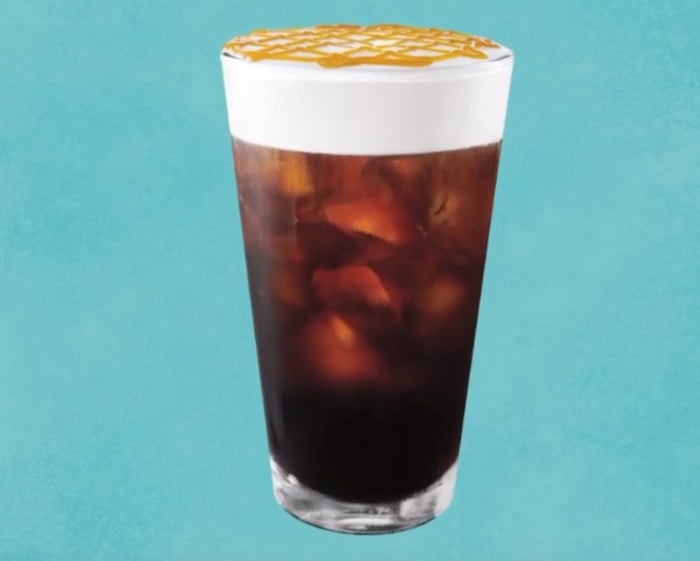 5. White Chocolate Macadamia Cream Cold Brew
Released in 2023, this drink with a long winded name should in theory have a lot of flavors in it. The cold brew is made with macadamia syrup, then topped with a white chocolate macadamia cream cold foam and toasted cookie crumbles.
We took it out for a taste test and found that it has a nice nutty, toasted flavor to it. The macadamia flavor is pretty understated, and the white chocolate? Nowhere to be found. We love a good game of hide and seek, but this took things to the extreme.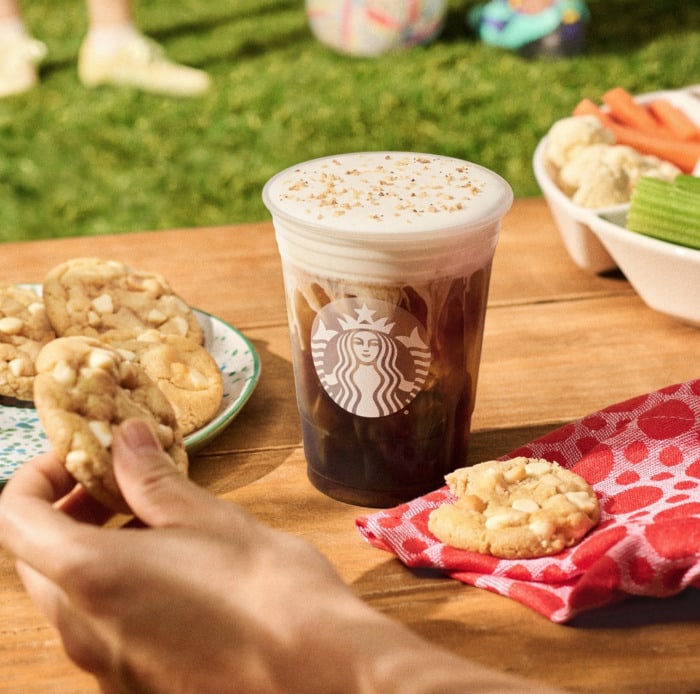 6. Irish Cream Cold Brew
Order this and you'll get cold brew swirled with Irish cream syrup, and topped with a vanilla sweet cream cold foam and a hint of cocoa. It was created for the holiday season, but you can order it year round if your store has the supplies in stock.
It makes a great base for secret menu variations. And a great buffer for family interactions if you add in some whiskey. Follow us for more hacks.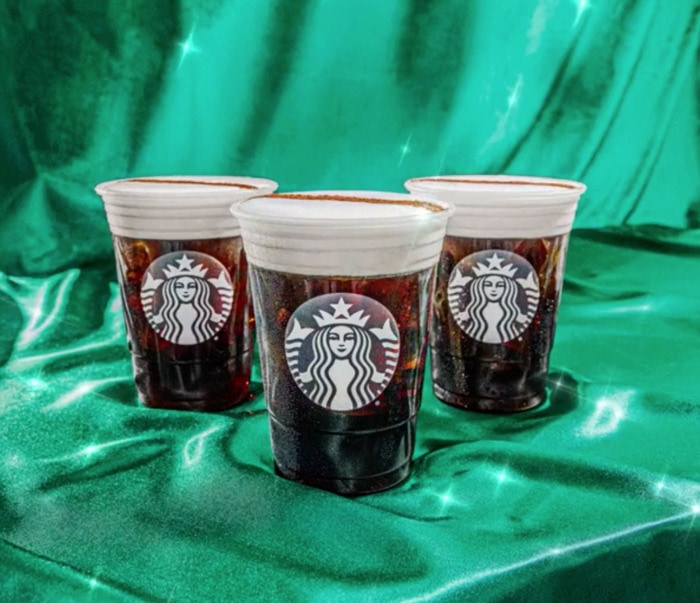 7. Oleato Golden Foam Cold Brew
This is part of the olive oil drink collection, which really divided people. It features regular cold brew that's topped with a Partanna olive-oil infused cold foam, giving it a lovely gold color, and a very unique different taste.
We tried it out, and didn't totally hate it. (Rave review, we know.) The foam's flavor was pretty intense, and it kind of tasted like olive oil ice cream. If it works for Jeni's Ice Cream, why can't it work for Starbucks?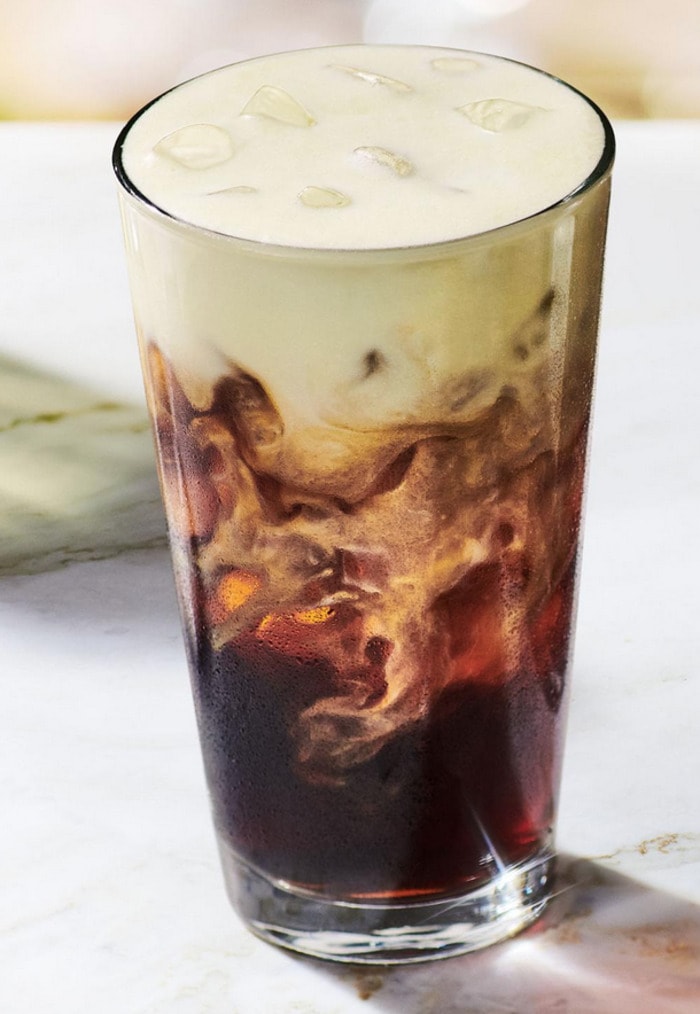 8. Cold Brew with Cinnamon Oatmilk Foam
Non-dairy drinkers, rejoice! Starbucks has an oat milk cold foam option. And you can save 15 percent or more on your car insurance!
This beverage is made with cold brew and topped with lightly sweet cinnamon, vanilla syrup and oatmilk cold foam. If you're not oatver the moon for oat milk, they also have an almondmilk version. We said what we said.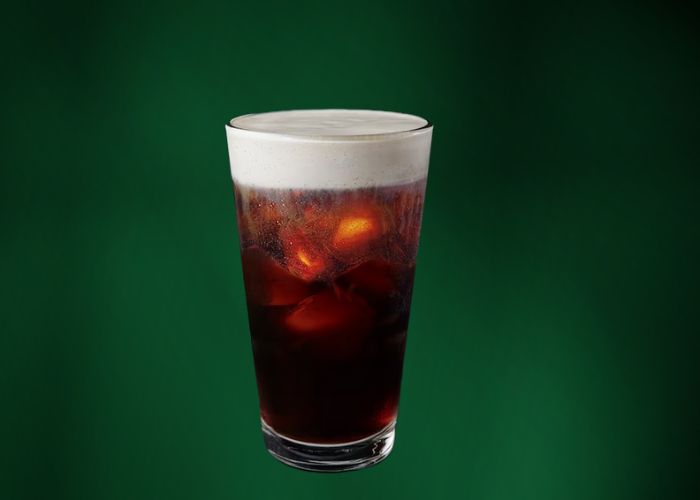 9. Cinnamon Caramel Cream Nitro Cold Brew
The Starbucks nitro coffee is made with flavors of cinnamon caramel, then topped with vanilla sweet cream cold foam and dusted with even more cinnamon. It's smooth, sweet, and packed with caffeine. And above all else, it's way more pleasant than doing the Cinnamon Challenge.
If you're not into nitro, this is also available as a regular cold brew drink.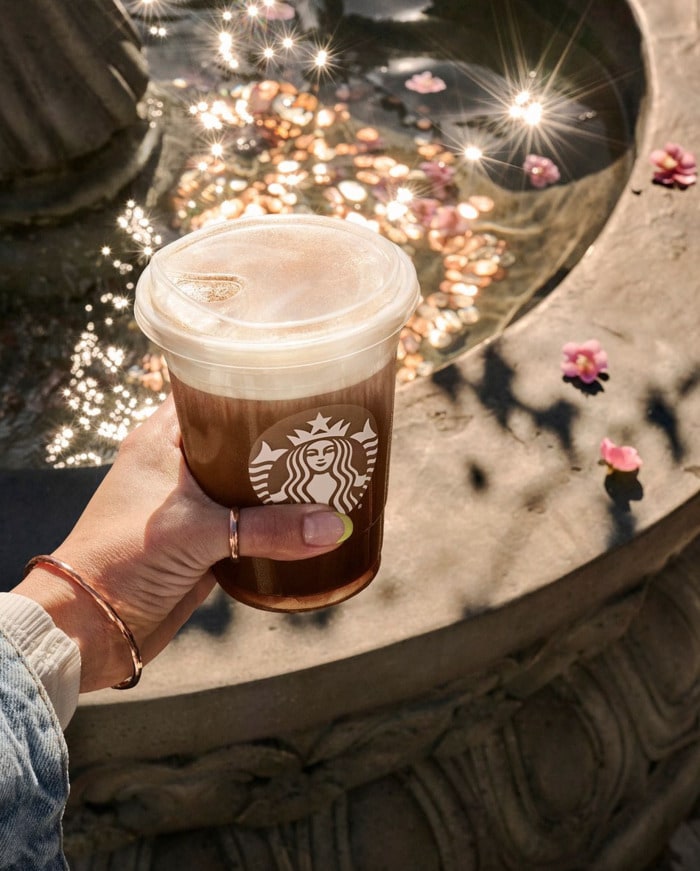 10. Iced Cappuccino with Cold Foam
Diverging from the cold brew base, this drink is made with espresso and a layer of frothed cold foam. And ice, in case you didn't get that from the name.
It's pretty similar to the regular cold brew cold foam drink, but the espresso will give you a slightly different flavor. Assuming you're not just slurping up the cold foam and tossing the rest out.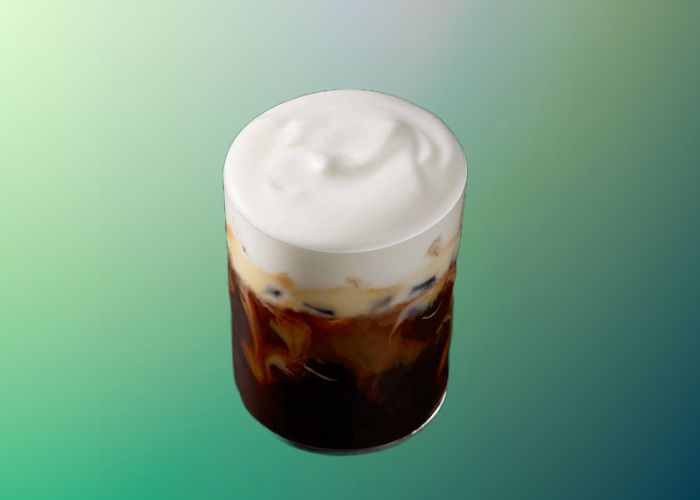 Starbucks Cold Foam Secret Menu Drinks
1. Cookies and Cream Cold Brew
Order a Venti Vanilla Sweet Cream Cold Foam Cold Brew with only two pumps of vanilla
Add four pumps of white mocha
Ask for two pumps of regular mocha in the cold foam
Top with mocha cookie crumbles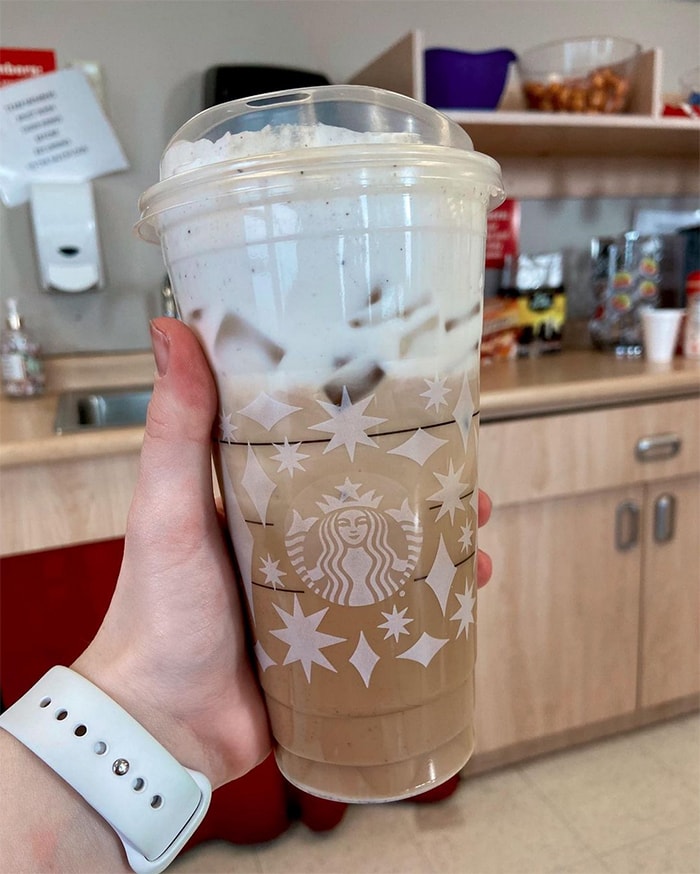 2. White Chocolate Strawberry Dream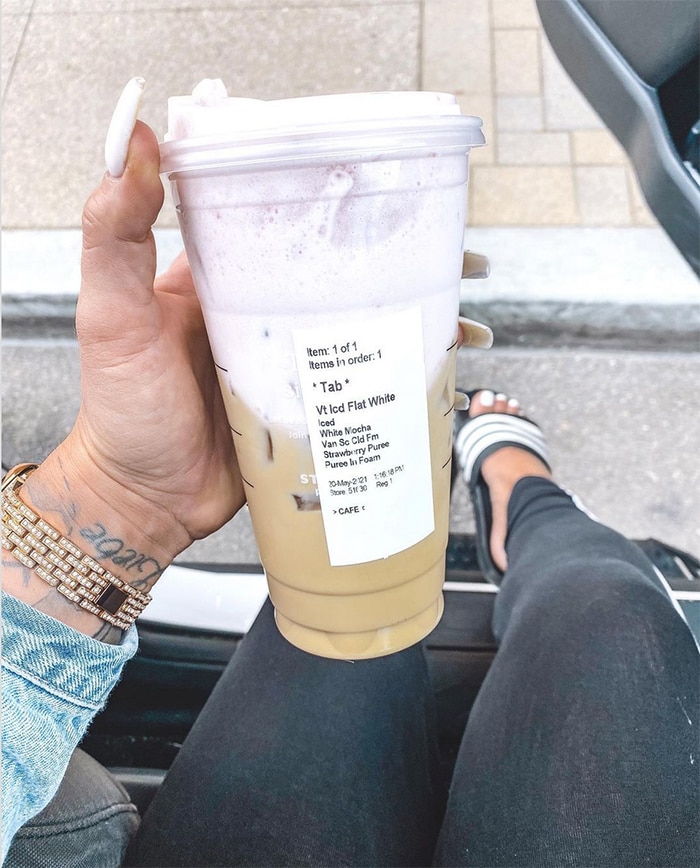 3. Honey Bee Cold Brew
Order a Venti Honey Almondmilk Cold Brew with light ice
Add two pumps of vanilla
Top with vanilla sweet cream cold foam, honey drizzle, and toast honey topping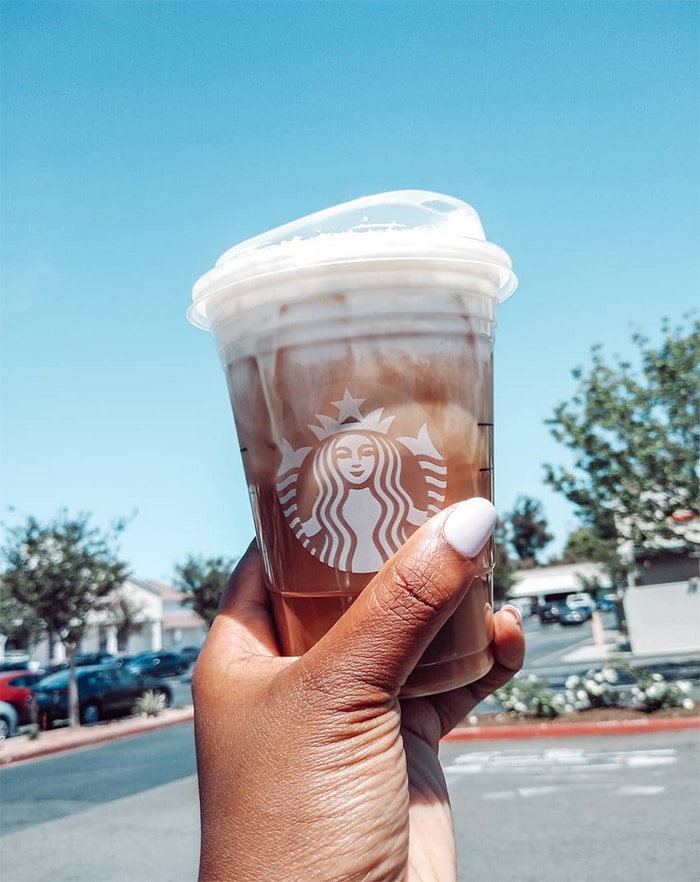 4. Cinnamon Roll Cold Brew
Order a Venti Cold Brew with four pumps of white mocha
Ask for sweet cream with two pumps of cinnamon dolce in the foam
Top with cinnamon dolce topping
5. Strawberry Cold Brew
Order a Grande Cold Brew
Add one pump each of raspberry syrup and white mocha
Ask for sweet cream foam with strawberry puree blended in
6. Matcha Pink Drink
Order a Pink Drink
Add vanilla cold foam with a scoop of matcha powder blended into it
7. Blackberry Caramel Macchiato
Order a Venti Iced Macchiato
Ask for a scoop of blackberries blended in
Top with vanilla sweet cream foam blended with blackberries
Then top with blackberry inclusions and caramel drizzle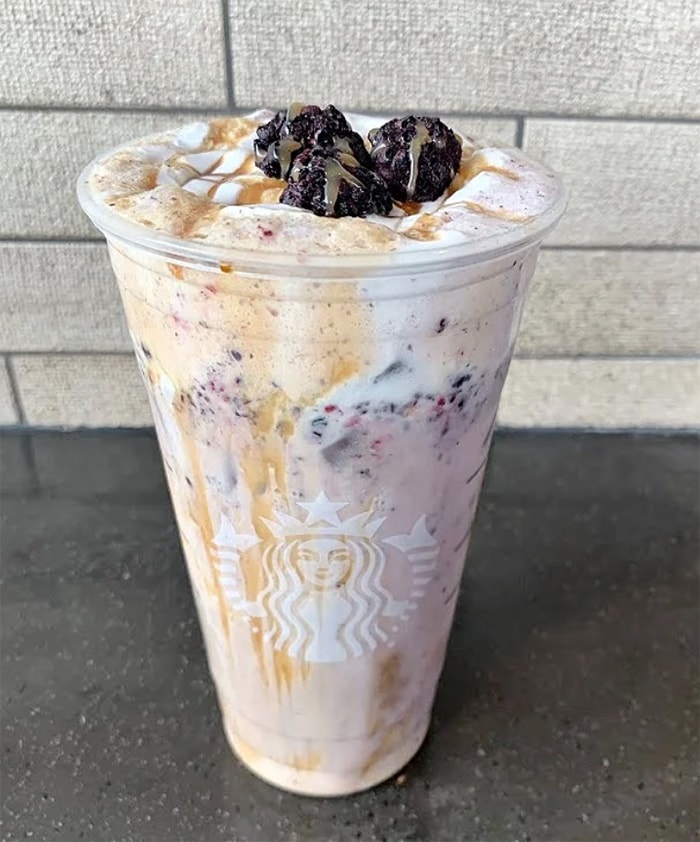 Order a Venti Cold Brew
Add three pumps each of white mocha and regular mocha
Ask for vanilla sweet cream cold foam with a scoop of matcha powder and two pumps of peppermint
Top with mocha cookie crumble
9. Shamrock Irish Cream Cold Brew
10. Candy Cane Cold Brew
Order a Venti Sweet Cream Cold Foam Cold Brew
Ask for no vanilla
Add 4 pumps of white mocha syrup
Add 2 pumps of peppermint syrup
Ask for 2 pump of peppermint in the cold foam
Ask for holiday topping (seasonal)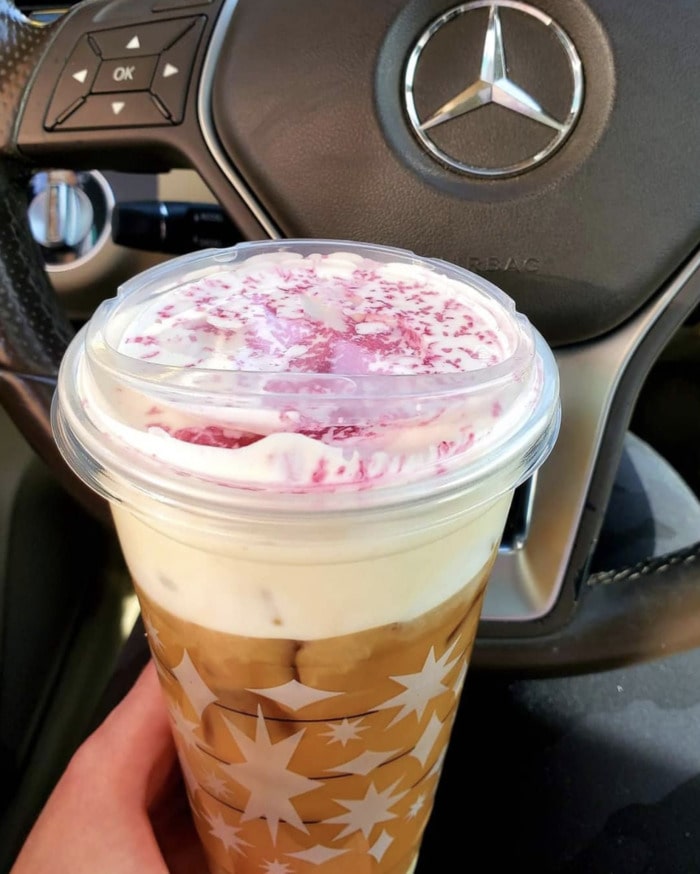 11. Neapolitan Cold Brew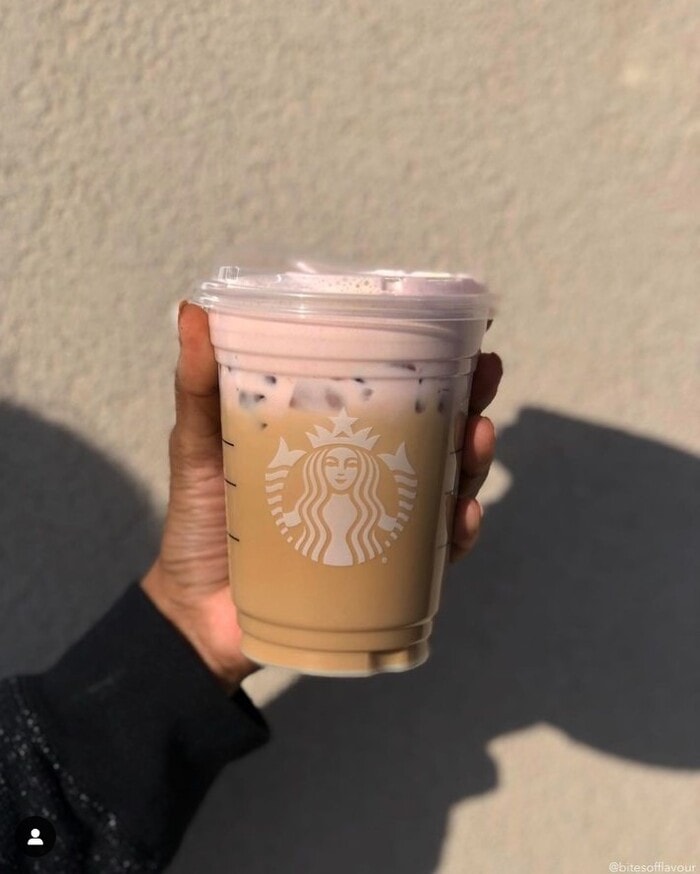 12. Pink Sugar Cookie
Order a Trenta Pink Drink with light ice and no strawberries
Add 2 pumps of sugar cookie syrup
Ask for vanilla sweet cream cold foam topping with 2 pumps of sugar cookie syrup.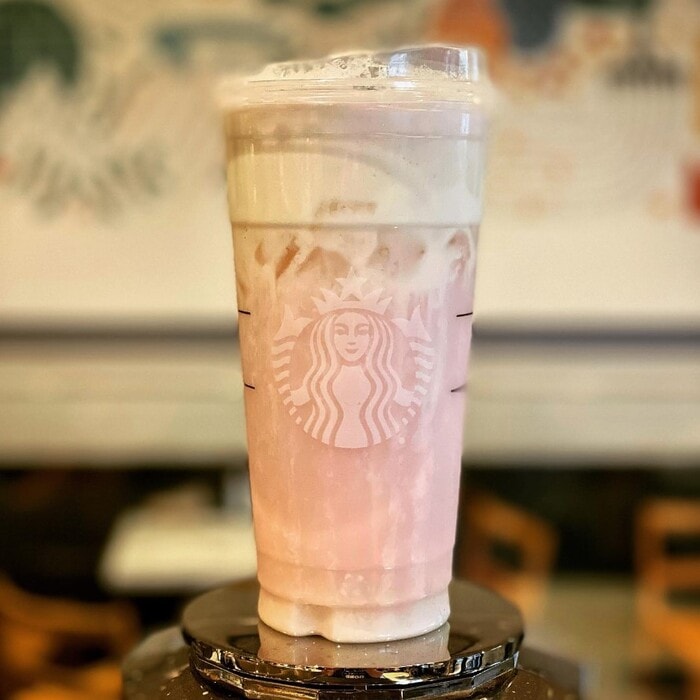 13. Nutty Caramel Iced Matcha
Order an Iced Grande Matcha Latte
Add extra caramel drizzle on the cup
Add dark caramel sauce on the cup
Add 2 pumps brown sugar
Add 1 pump hazelnut
Add 1 pump toffee nut
Top with Vanilla Sweet Cream Cold Foam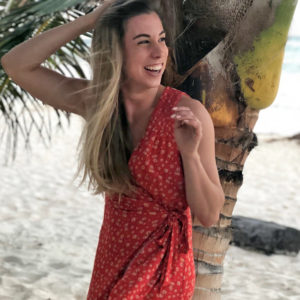 Latest posts by Hannah Rex
(see all)