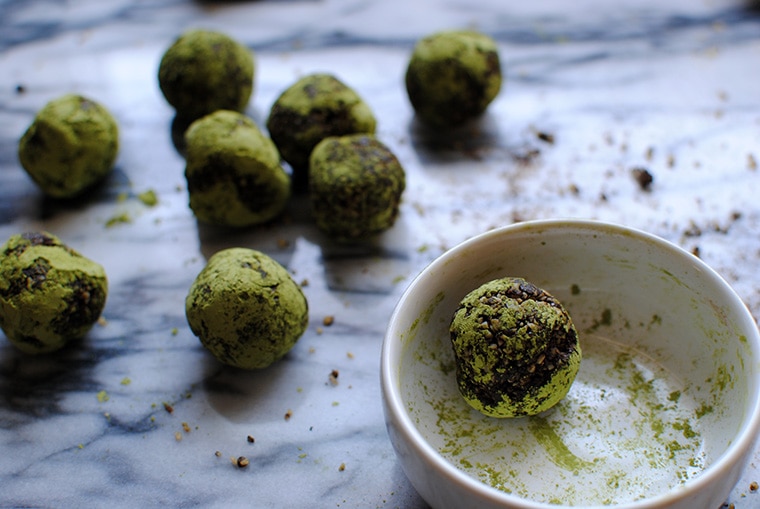 I find these chocolate matcha balls totally addictive, but my younger self would have certainly raised an eyebrow at them. That's because growing up, I hated anything that was even mildly bitter. So, for years, I drank tea. A lot of tea. British-style, with a splash of milk.
Along the way, I started drinking green tea. Probably because I had read about its "health benefits." I don't know. It was more bitter than the teas I was used to, but not as bitter as god-awful coffee. But, my preference was still for black tea, usually Earl Grey or English Breakfast (even if it was 10pm at night). And then I had matcha.
I don't think the first time I had matcha was in Japan, but that's the first time I remember drinking it. Zac and I were staying at the guest house of a temple inside a larger temple complex in Kyoto.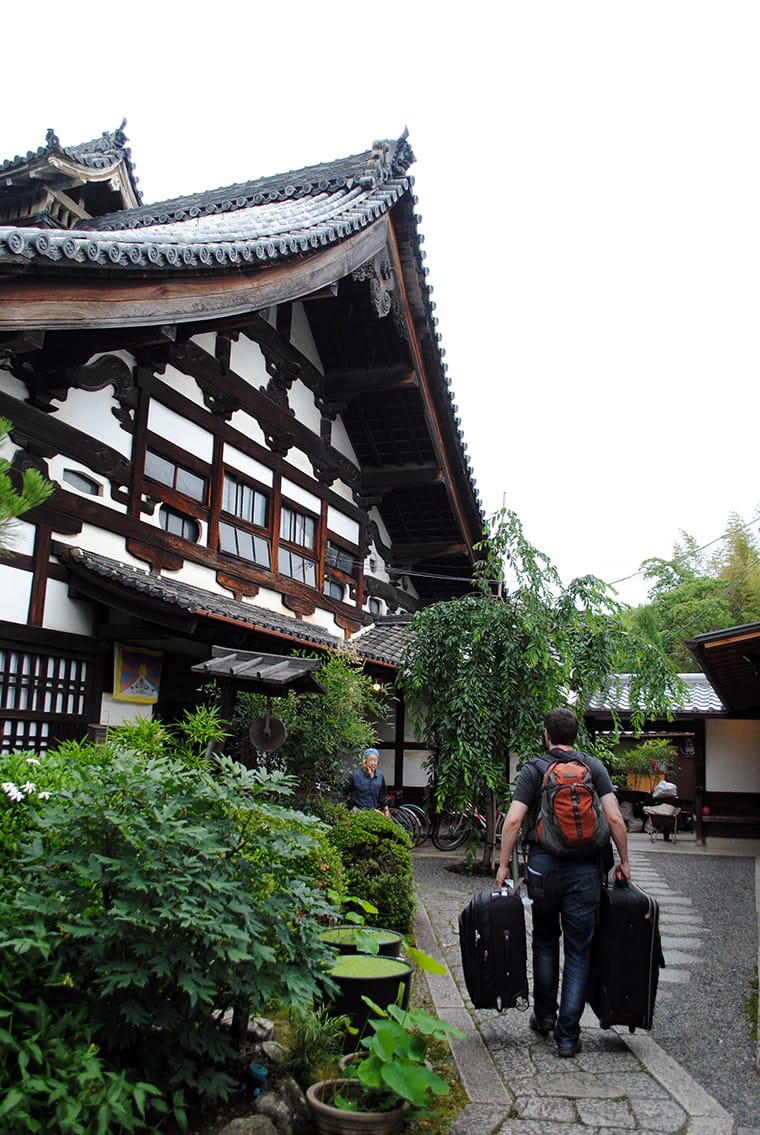 On the nights we stayed there, I'd wake up around 5am and tuck into a corner near the temple and write or go for a stroll around the grounds, nodding and saying "Ohayou Gozaimasu" in return to those I passed during my walk.
One morning, we had the pleasure of meditating with temple's Zen monk. We sat in the meditation room with him and meditated, focusing only on our breath for 40-minutes, while the leaves of the trees whispered outside. Afterwards, we were treated to an intimate tour of the temple's rooms and a tea ceremony.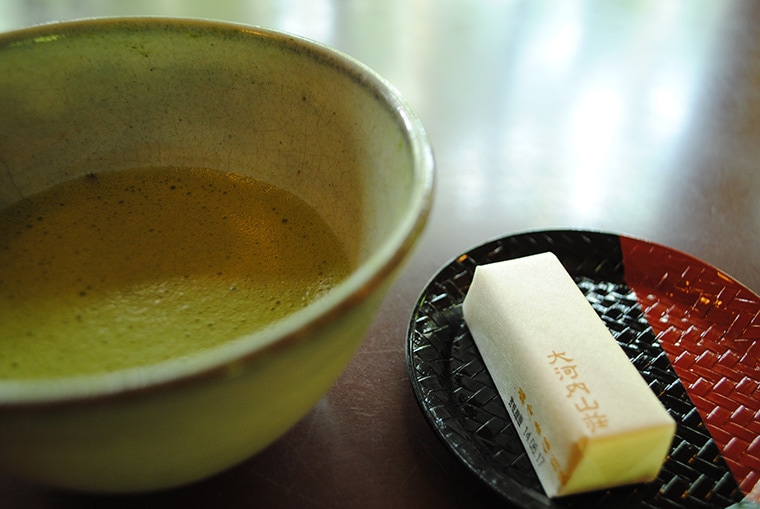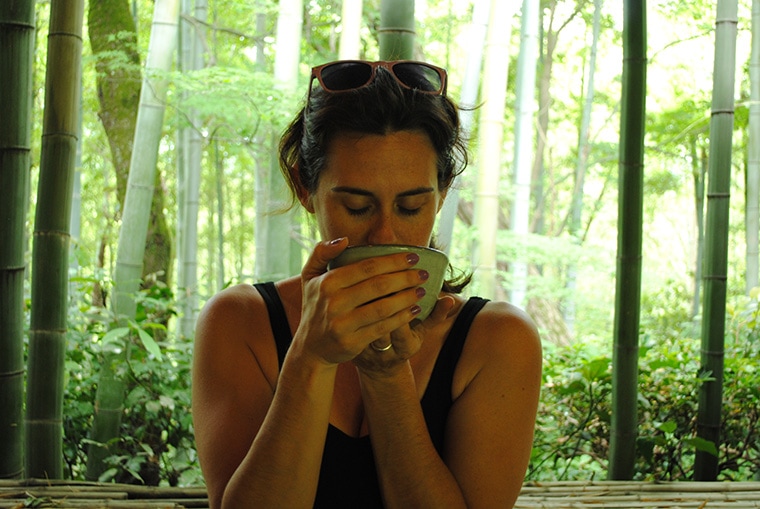 During the tea ceremony, they taught us how to prepare matcha. It's not like standard tea. Matcha (from the Japanese "ma" meaning powder and "cha" meaning tea) is a powdered version of green tea. With matcha, instead of steeping the leaves and drinking the liquid, you're drinking the whole leaf. To make it well, it helps to have a strainer, a whisk, and a ceramic bowl to drink it from, as the Zen Chinese Monk Eisai did when he brought the tea, the tea ceremony, and the Rinzai school of Zen philosophy to Japan in 1191.
It's not quite what you'd expect. It's a little sweet and a little bitter. And tastes a little bit like seaweed. Trust me, it's better than it sounds. After drinking it, I felt focused, but not "on" like I do if I have too much coffee. The monk warned us, however, not to drink more caffeine for four to six hours (that's how long the effect lasts). Someone…ahem…did not listen to the monk. What do monks know anyway? Apparently, a lot. I am not going to show you the photo Zac took to capture what I looked like after having a latte and another cup of matcha within that six hour period because it's rather terrifying.
But, after that one cup, my interest was piqued. We visited the 300-year-old shop in Kyoto (Kyoto is the region where matcha thrives) called Ippodo and I purchased all the implements needed to enjoy a tea ceremony at home and some matcha exclusive to Kyoto. I know. Fancy. During my trip, I drank a lot more matcha. Everywhere it was available, I had a cup. I loved the process, the way of holding the bowl, and the complex flavor.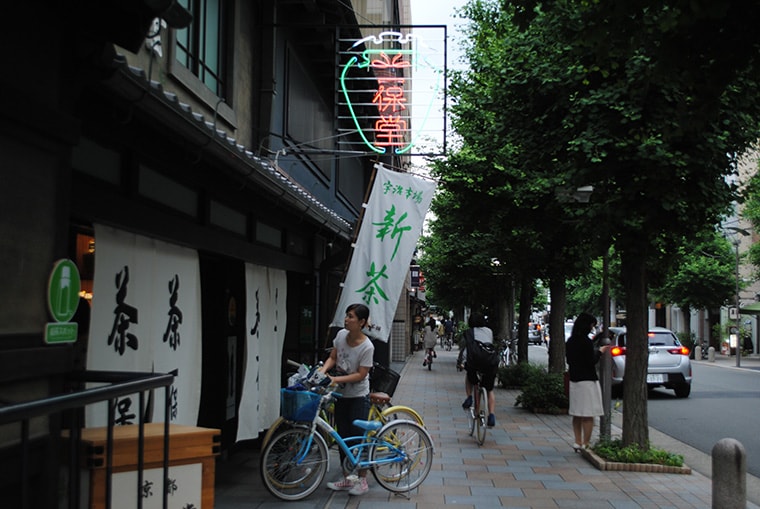 And, then, when I visited New York last fall, I found myself in the Palais des Thés and purchased some baking matcha. Which I used today to concoct this little recipe for dark chocolate matcha balls.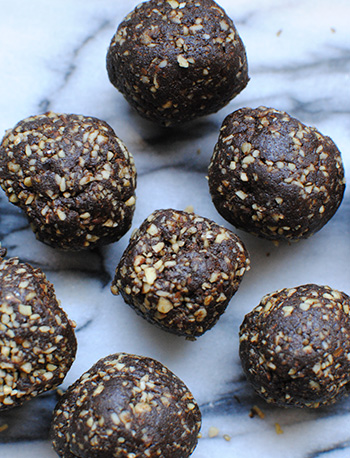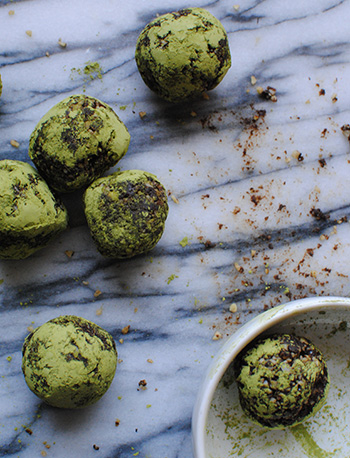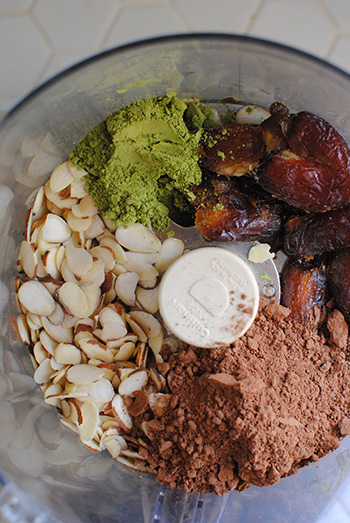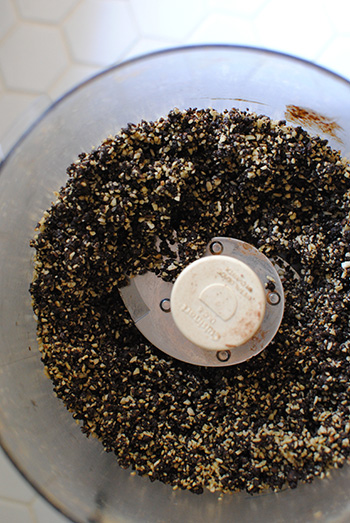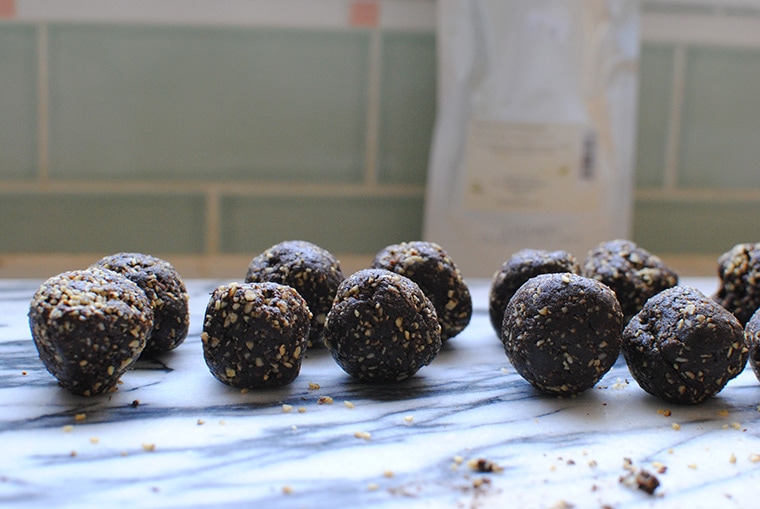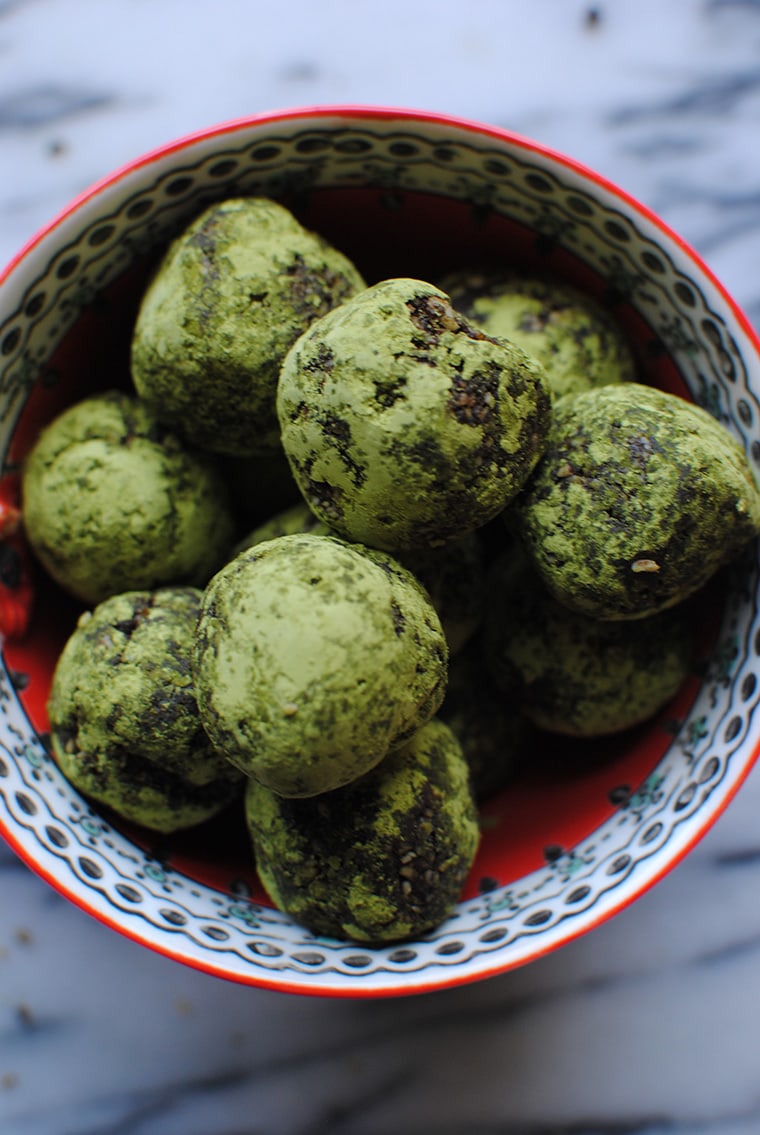 Chocolate Matcha Balls
Print Recipe
Dark chocolate matcha balls rolled in matcha make for one delicious, healthy snack.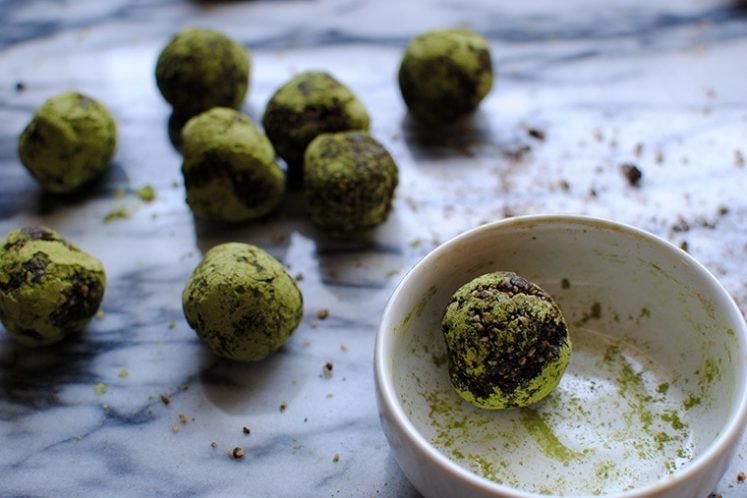 Servings: 14
Ingredients
½ cup dates (pitted)
½ cup whole raw almonds
¼ cup cocoa powder
1 Tbsp. matcha powder (plus more for rolling)
1 tsp. vanilla extract
1 tsp. 100% maple syrup
Instructions
Add dates, almonds, cocoa, matcha to food processor. Blend until fully mixed.

Add extract and maple syrup.

Roll into 14 balls.

Roll balls in matcha powder.

Enjoy or store in refrigerator until ready to eat.
Notes
Some people find that matcha on its own can taste grassy or bitter. To avoid this but still enjoy the energy balls' matcha flavor, incorporate the matcha into the mixture rather than rolling the balls in matcha at the end.


Save