Thanksgiving can be a busy and stressful day, especially if you're hosting. To get all the fixins on the table, it helps to have a few shots of espresso, whether that's in for the form of a Caramel Frappuccino or a Peppermint Mocha. Or, uh, just plain coffee.
But here's the real question: is Starbucks open on Thanksgiving for 2023? Or, will you need to make coffee at home?
Since heading out to pick up coffee might be our only time alone on this hectic holiday full of extended family and friends, it's an important question. And, it's also a good time to remind you to tip your barista.
Will Starbucks Be Open on Thanksgiving in 2023?
Thanksgiving falls on Thursday, November 23 this year. And, the good news (for you) is that most Starbucks locations will be open on Thanksgiving in 2023.
Store hours vary by location, so you should definitely check the Starbucks app before leaving home. If you don't have the app, you can always check online using their Store Locator.
There's nothing worse than getting in your car and driving to Starbucks, anticipating an Gingerbread Latte, and finding them closed when you get there. It's almost as bad as listening to your cousin's conspiracy theories all day long. No, dude, we don't think aliens built the pyramids, but please keep talking.
Will Starbucks Located in Other Stores Be Open This Thanksgiving?
If your closest Starbucks is inside of a Target, for example, the location would keep the same hours as the main store.
Target will be closed on Thanksgiving this year, so you'll have to plan your shopping and coffee run combo for another day. Sounds fun, can we come?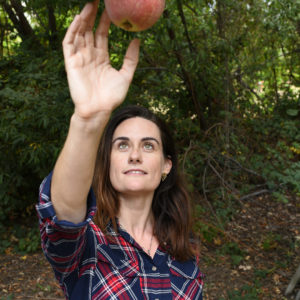 Latest posts by Rebecca Swanner
(see all)