In 2000, Starbucks introduced the Gingerbread Latte and it quickly became a fan favorite. Unlike the Oleato. Ahem. Anyway, so the spiced latte was a welcome addition to the holiday menu, alongside drinks like the Chestnut Praline Latte, Eggnog, and iconic Peppermint Mocha.
And then, in 2019 it went away. Despite many Starbucks customers asking for it to return, the coffee giant launched a Sugar Cookie latte and other not Gingerbread Latte drinks. But, this year, it's back.
Here's how to order it, plus some Starbucks secret menu Gingerbread drinks also worth trying this winter.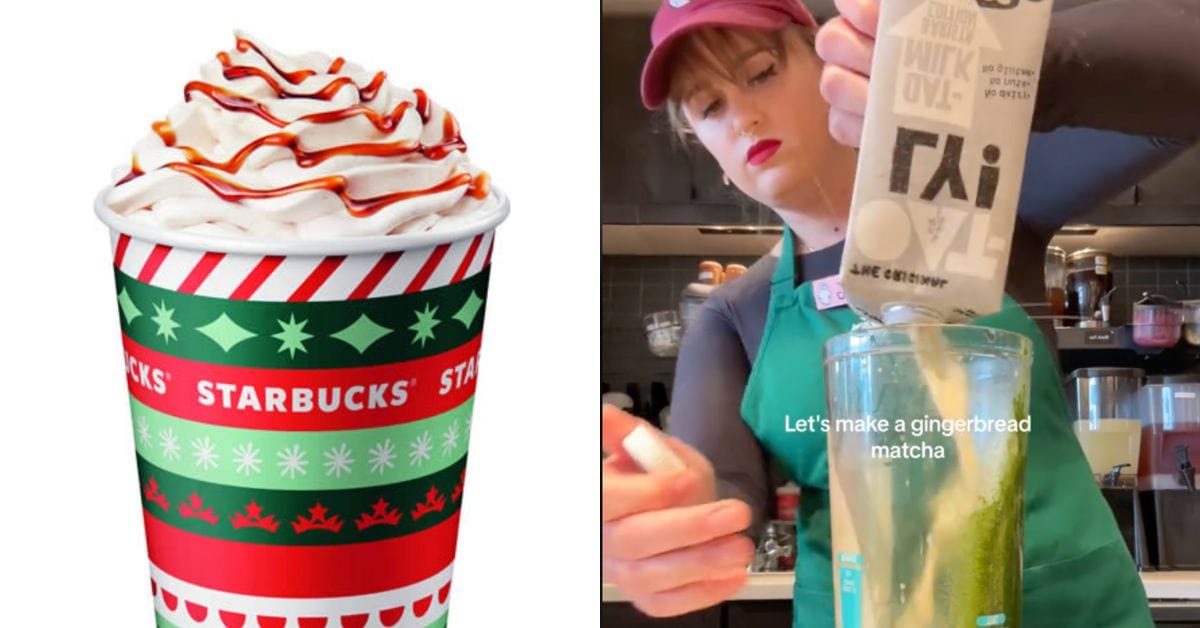 Is the Starbucks Gingerbread Latte Returning for 2023?
Yes! Along with two new drinks: the Gingerbread Oatmilk Chai and an Oleato Gingerbread Latte.
What's In a Gingerbread Latte?
According to Starbucks, the original Gingerbread Latte was made with "Sweet and delicately spicy gingerbread flavors mingle—with our Starbucks Blonde Espresso and steamed milk, topped with whipped cream and a pumpkin spice blend—for the perfect holiday touch."
If we look at the ingredients, they include:
Blonde Espresso
Gingerbread syrup
Vanilla syrup
Milk
Whipped cream
Pumpkin Spice topping (cinnamon, ginger, nutmeg, and cloves)
There are plenty of copycat recipes, including this one of our own. But, nothing beats the original. (Though the first version of the drink was topped with nutmeg, not pumpkin spice and one version had a molasses drizzle.)
How Do I Order a Starbucks Gingerbread Latte?
It's easy. It's on the menu! Though, it's not being heavily promoted by the brand. This year, there is also a Gingerbread Oatmilk Chai Latte on Starbucks holiday menu which we reviewed here. But, we've talked to a few baristas at various stores, and found out that the gingerbread syrup is not a "gingerbread chai" syrup. That means it can be used to make the beloved latte. And, the secret menu drinks below.
As one barista told us, "It's a gingerbread syrup. Chai is separate. I would say it tastes different this year than it did in the past. For the better."
Here's what to ask for when ordering: "Hi, I'd love a latte with three pumps of gingerbread syrup and one pump of vanilla syrup. Please top it with pumpkin spice topping. Thank you."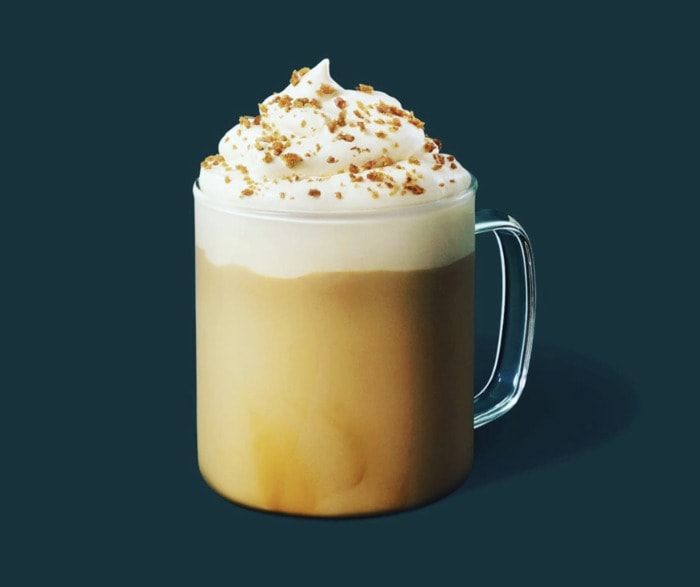 If you've been ordering the Cinnamon Dolce Latte with white mocha syrup to get close, get ready to hit the bullseye. Now all we want is a gingerbread espresso martini — Starbucks Reserve, can you make that happen?
Starbucks Secret Menu Gingerbread Drinks
1. Gingerbread Matcha Latte
Order an Iced Matcha Latte with oat milk.
Ask for 2 pumps of gingerbread syrup.
Ask for cinnamon powder.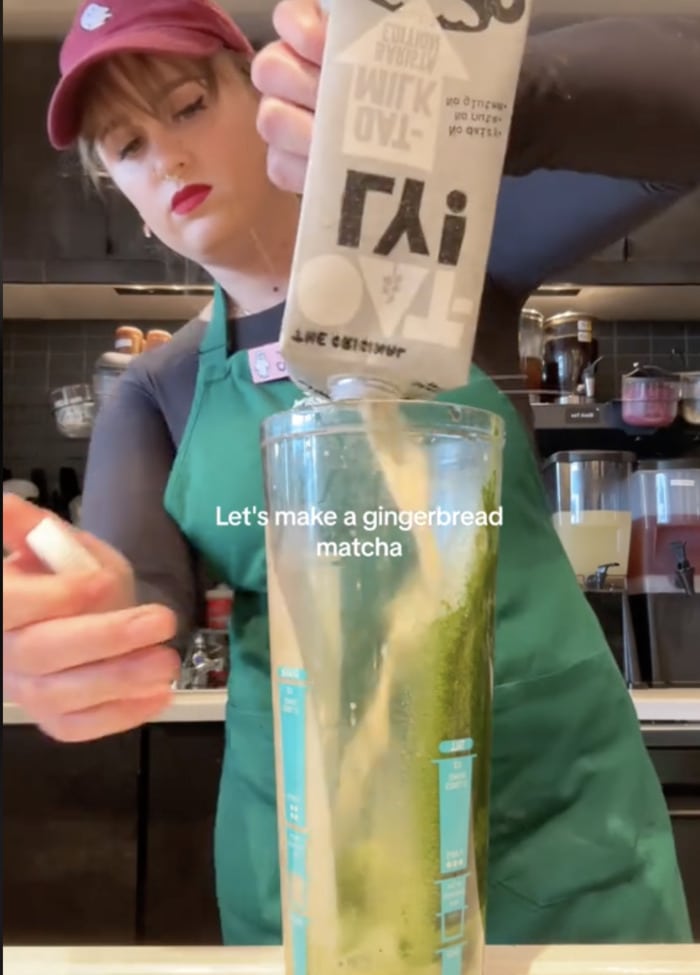 2. Gingerbread Cookie Latte
3. Gingerbread House Frappuccino
Order a grande Caramel Ribbon Crunch Frappuccino without the caramel syrup.
Ask for 2 pumps white mocha syrup and 2 pumps chai syrup.
Ask for whipped cream.
4. Gingerbread Caramel Cookie
Order a grande Iced Chai Tea Latte.
Ask for 2 brown sugar syrup.
Ask for caramel drizzle around the inside of the cup.
Top with caramel crunch topping and vanilla cold foam.
5. Gingerbread Chai
Order a Chai Latte
Ask for 2 pumps of gingerbread syrup
Ask for whipped cream and dark caramel drizzle
6. Gingerbread Eggnog Chai
Order a Chai Latte.
Ask for it to be made with eggnog instead of milk.
Ask for 2 pumps of gingerbread syrup.
Ask for whipped cream.
7. Gingerbread Frappuccino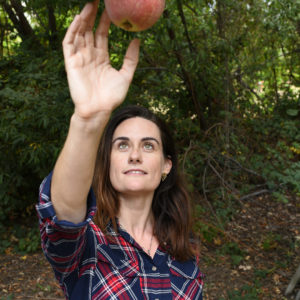 Latest posts by Rebecca Swanner
(see all)