Though it's not yet Halloween, Starbucks has brought a taste of the holidays early to grocery stores near you. Starting on October 24th, Starbucks's holidays coffees and creamers hit store shelves. While their holiday menu and cups don't start to roll into stores until November 1st, these products are available now.
For a limited time during the holiday season, you'll be able to find ready-to-drink beverages like the Frappuccino Peppermint Mocha alongside their classic Holiday Blend coffee blend in brand-new packaging.
The Seattle-based coffee giant also announced that there are also three festive creamers this year: Cinnamon Dolce, Caramel, and White Chocolate so you can make all your favorite wintry drinks while staying cozy at home.
If you're ready for the holidays, here are the seasonal products you can expect to find on Amazon or at your local grocery store starting now. For everyone awaiting the Red Cups, those arrive in stores on November 16th.)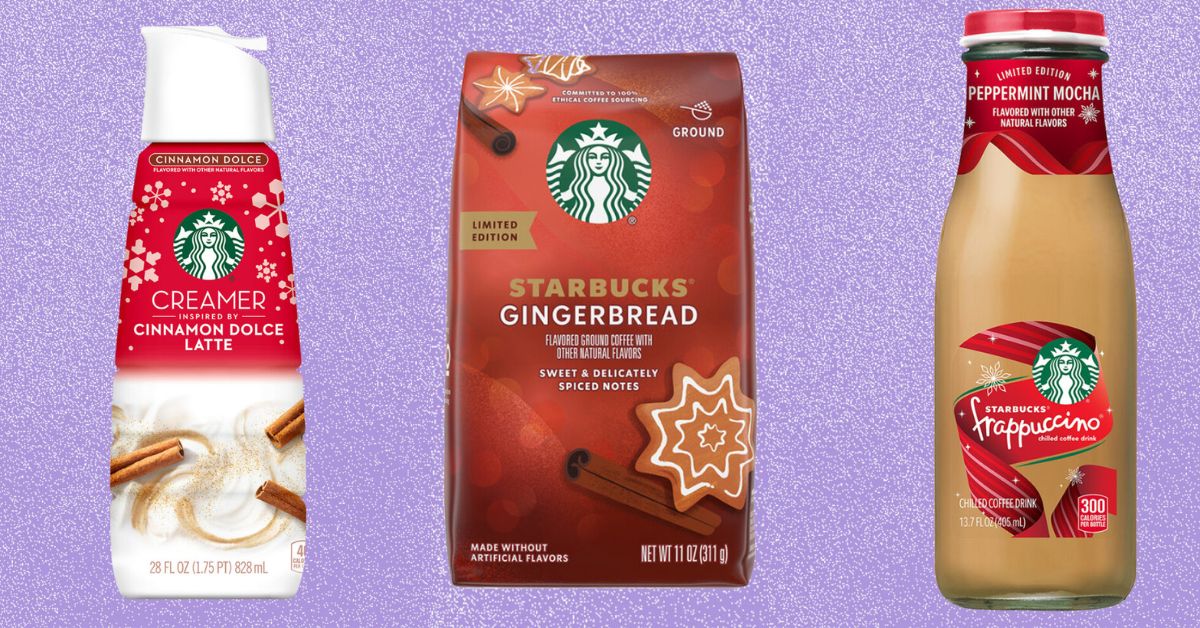 The Starbucks Holiday Coffees and Creamer Lineup for 2023
1. Frappuccino Peppermint Mocha
The Peppermint Mocha is the classic Starbucks holiday drink. Especially since it seems they have no intention of bringing back their Gingerbread Latte. And, now, it's available as a ready-to-drink beverage for your holiday adventures. Though maybe not the super adventurous ones. It is a glass bottle, after all.
The Frappuccino Peppermint Mocha will come in 13.7 oz. bottles for $4.19.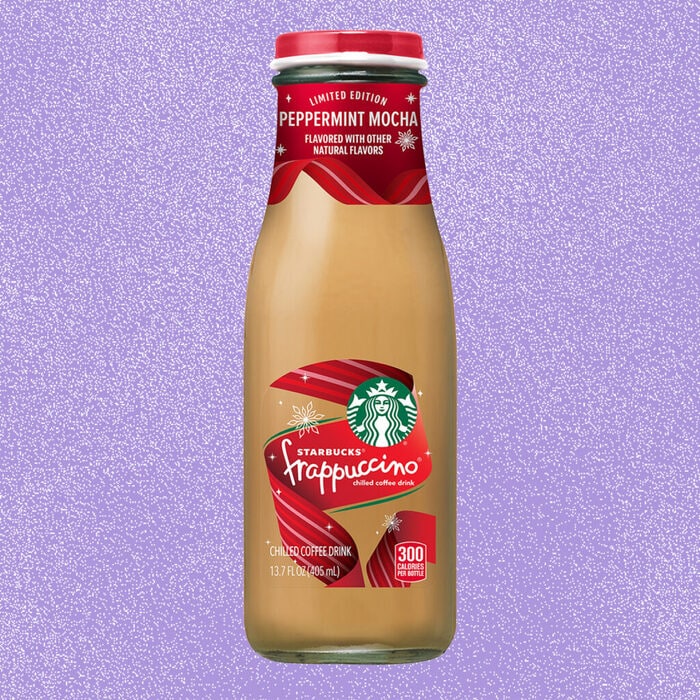 2. Peppermint Mocha Coffee
Starbucks Peppermint Mocha flavored coffee blends two holiday favorites: chocolate and peppermint, with their light roast coffee to this iconic flavor. Who knew Christmas tasted like coffee? (Santa, probably.)
The seasonal flavor is available as ground coffee (11 ounces for $11.99 or 17 ounces for $15.49), and in K-Cup pods ($11.99 for 10 pods or $22.99 for 20 pods).
Get them on Amazon.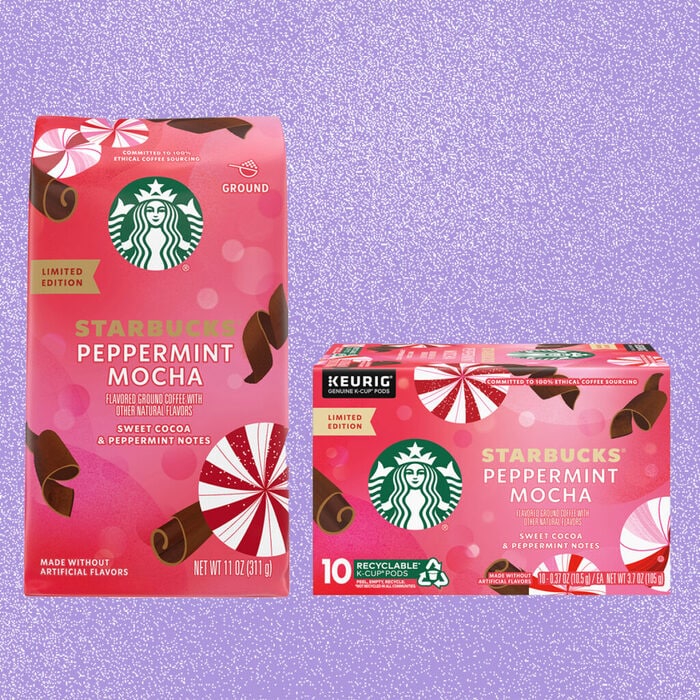 3. Peppermint Mocha Iced Espresso
Who doesn't love cold coffee on the go? Our hands, that's who.
Sorry, digits. With this ready-to-drink iced espresso, You'll get Starbucks espresso mixed with peppermint and mocha, and a bit of light cream. Right after taking the first sip, you'll close your eyes and fly into the sky like Santa's reindeer. That's how caffeine works, right?
It's available for $5.99 and comes in a 40 oz. bottle. Hope you have a Venti cup nearby.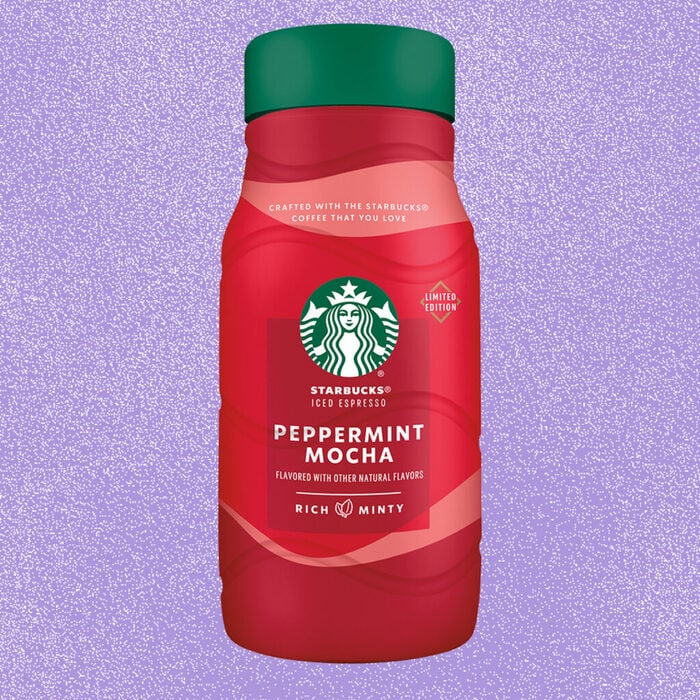 3. Holiday Blend Coffee
This coffee is a Starbucks holiday classic, unless you don't drink Starbucks often, in which case it just tastes like coffee.
According to them, the Holiday Blend seamlessly combines Indonesian and Latin American beans to create a complex yet well-balanced coffee. If you love the classic holiday traditions, like snow angels and annoying your neighbors with out-of-tune caroling, you'll love this timeless flavor.
You can find packages of ground coffee for $11.99 per 10 oz. bag and $15.49 per 17 oz. You can also buy K-Cup pods for $11.99 for 10, $22.99 for 22, $27.49 for 32, and $36.99 for 44.
Or, if you have a Nespresso machine, you can buy an 8-count of those for $10.98.
Get them on Amazon.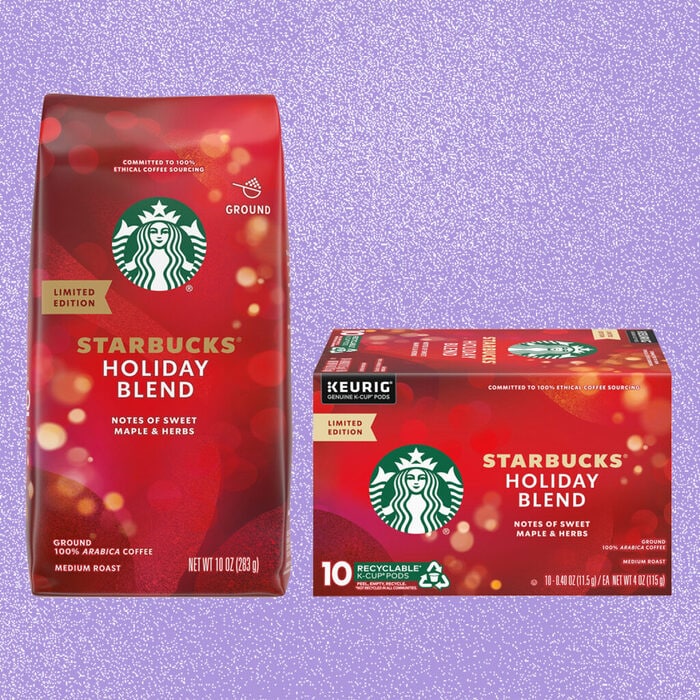 5. Gingerbread Flavored Coffee
This year, Starbucks is introducing an Iced Gingerbread Oat Milk Chai Latte to their holiday menu (which we're hoping we can secret menu-ize into a Gingerbread Latte). But, if that doesn't work, at least we've got this gingerbread flavored coffee to sip and enjoy.
The flavor features a blend of the warming flavors of cloves, cinnamon, and ginger aromas combined with the brand's signature light roast coffee.
It's available as ground coffee (11 ounces for $11.99 or 17 ounces for $15.49), or in K-Cup pods ($11.99 for 10 pods or $22.99 for 20 pods).
Get them on Amazon.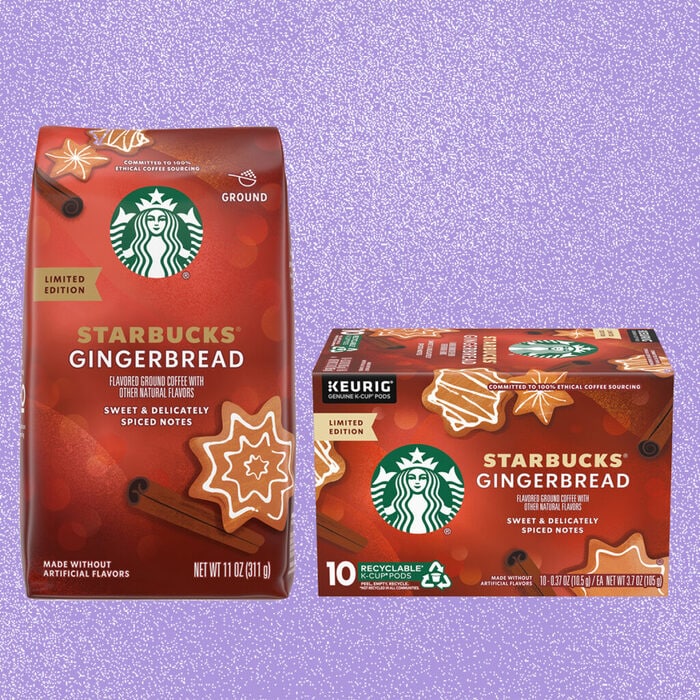 6. Holiday Creamers
Starbucks is hitting the holiday creamer scene in 2023 with three delicious flavored creamer. With these, you'll be able to add that extra spike of goodness (sugar) to your cup.
White Chocolate Flavored Creamer: If you love white chocolate, you'll swoon over this wonderful holiday creamer to make your own white chocolate mocha at home.
Cinnamon Dolce Flavored Creamer: If you like things sweet and creamy, this is the flavor for you. We swear there's the cinnamon flavor in there somewhere. Guess we'll have to take another sip just to check.
The holiday flavored creamers are available at grocery stores for $5.99 for a 28-ounce bottle.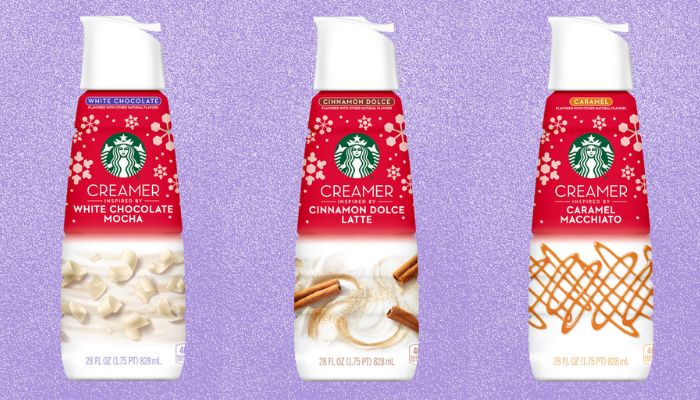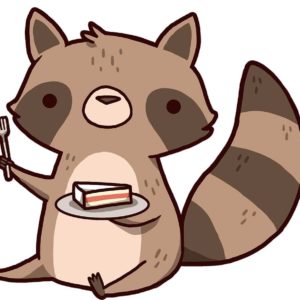 Latest posts by Matthew Dursum
(see all)