How early is too early to start preparing for the holidays? The Starbucks holiday cups and tumblers for 2023 — along with the iconic Red Cups — arrive in stores this week. This year the seasonal cups come in mistletoe green and poinsettia red for Christmas as well as pink and blue.
The festive collection arrives with the holiday menu on November 2nd along with the red cups. Peppermint Mocha, get ready to meet your new best friend.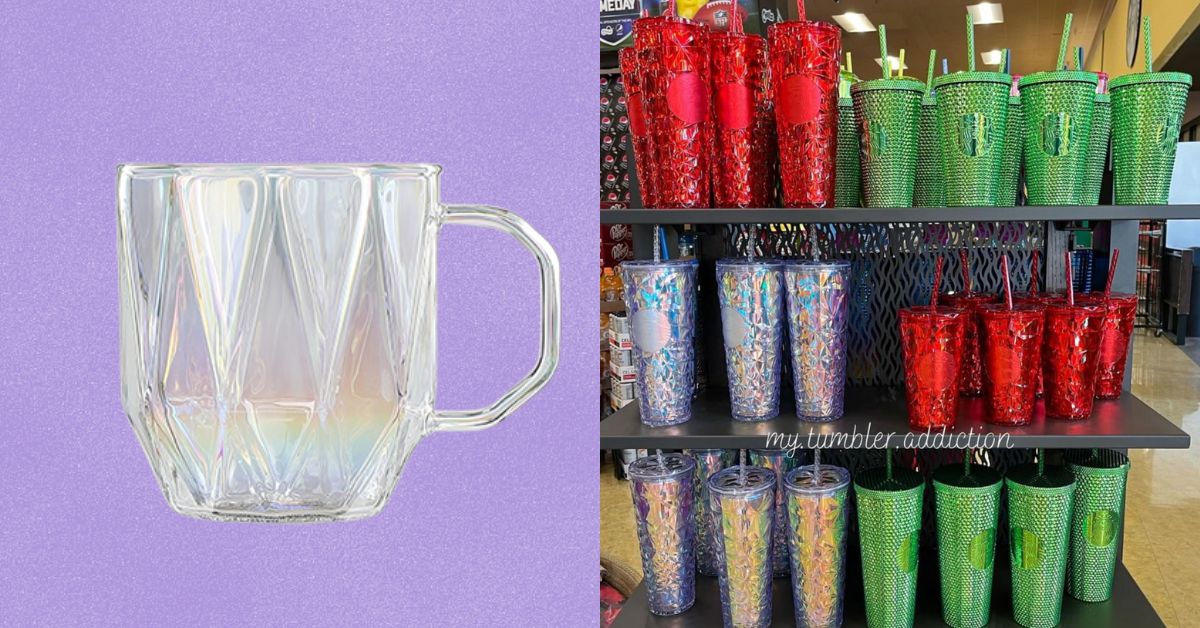 Starbucks Holiday Cups and Tumblers for 2023
1. Bling Metallic Green Cold Cup (24 oz.)
This shimmery green cup looks like Christmas, money, and peppermint all rolled into one.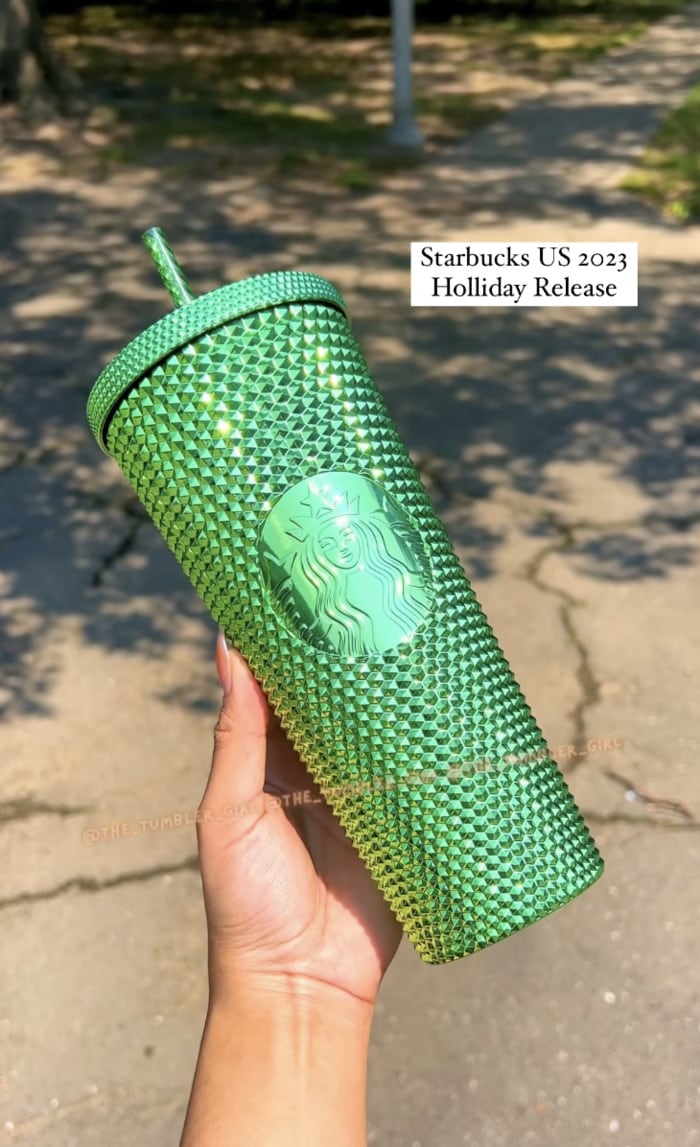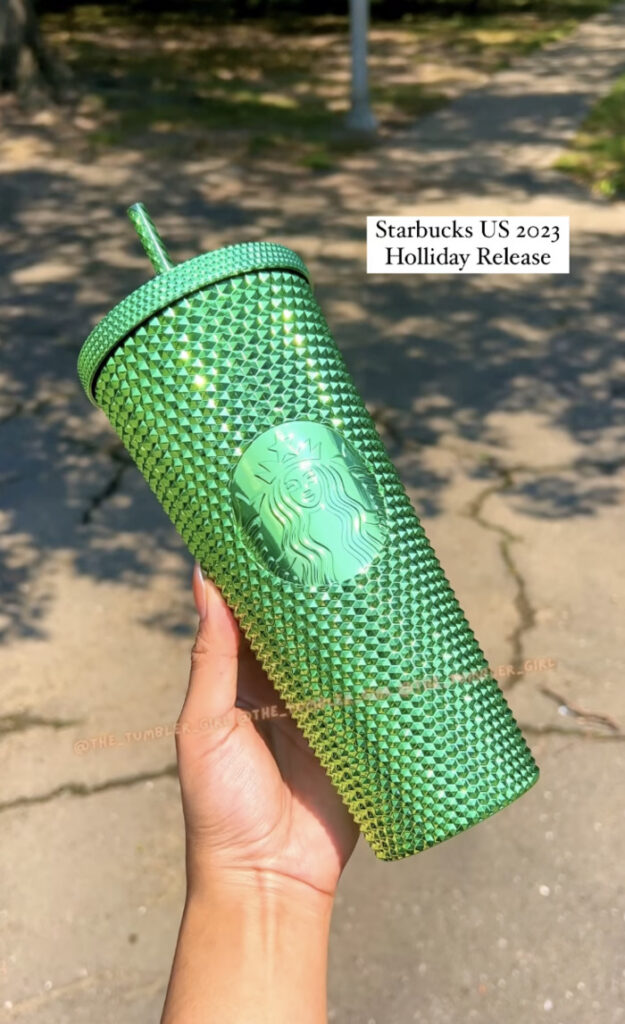 2. Poinsettia Red Prism Cold Cup (24 oz., $24.95)
Probably the most eagerly anticipated Starbucks holiday cup so far this season, the poinsettia red color is vibrant and bold. Best part? You won't lose this one in the back of your cabinet.
3. Poinsettia Red Prism Cold Cup (16 oz. for $19.95, ornament for $12.95)
Bonus! This guy also comes in a smaller, 16-ounce version at licensed Starbucks retailers as well as in an ornament version. If somehow you've managed to wean yourself to only this much coffee a day, we salute you.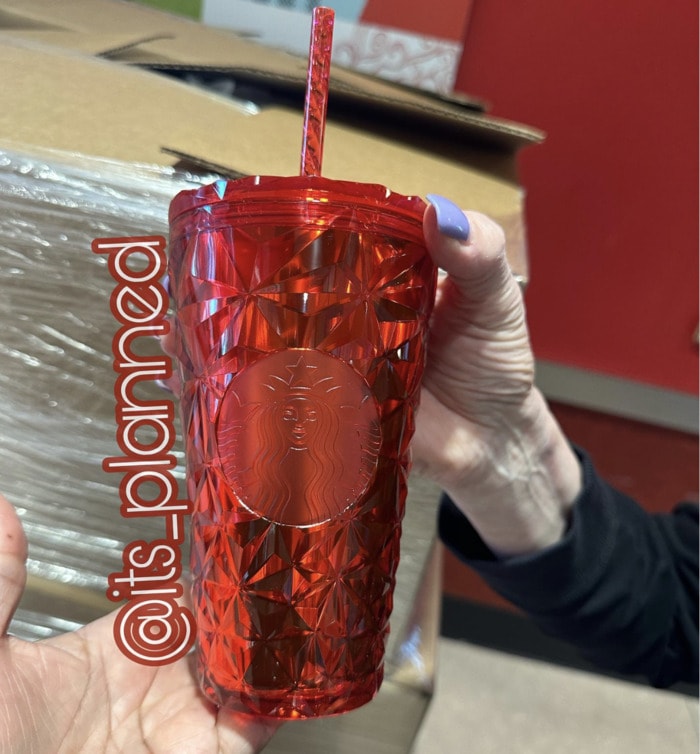 4. Peppermint Pink Prism Mug (12 oz. $18.95)
Checks eyes. Checks screen. Checks knowledge of colors. Does that again.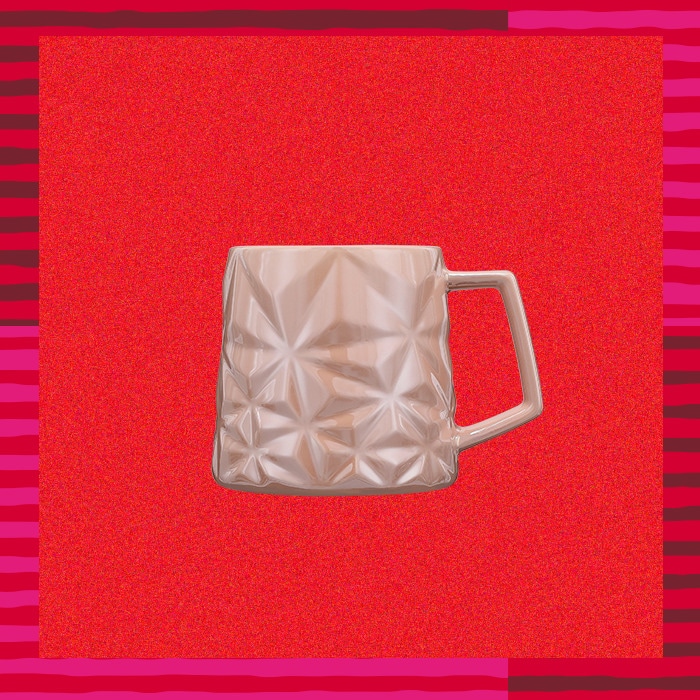 5. Icicle Blue Tumbler (12 oz., $19.95)
Starbucks says this ceramic tumbler will keep us warm all winter long. We're still looking for the button that changes this into a blanket. Anyone got an idea where it might be?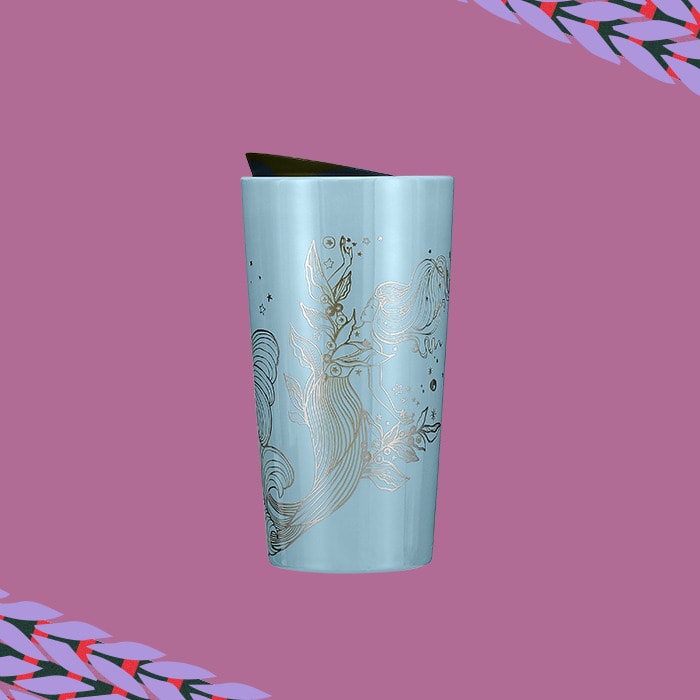 6. Plastic Cold Cup Ornaments with Bow Straw Topper (24 oz.)
This cup has Christmas ornaments on it, and not only that. It's topped with a pretty bow on the straw. Look to it for inspo when you get stuck wrapping packages.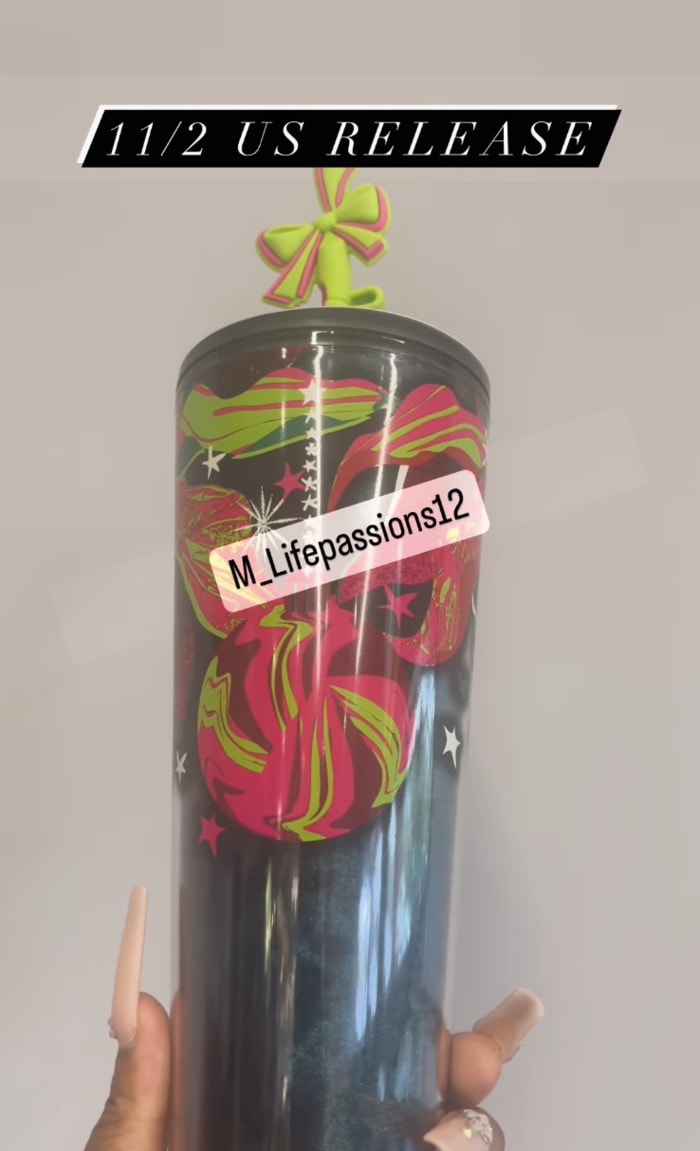 7. Pink Ribbon Tumbler (16oz., $16.95)
It's giving candy cane. It's giving lollipop. It's giving we must have forgotten to eat breakfast because all we can see is food.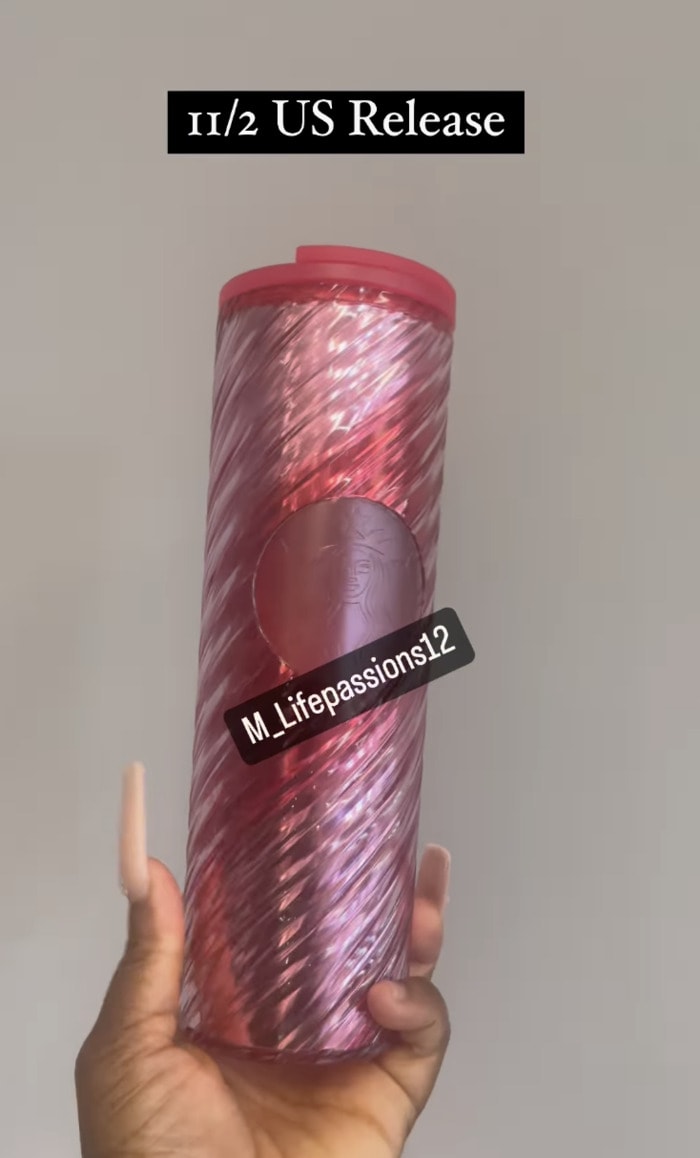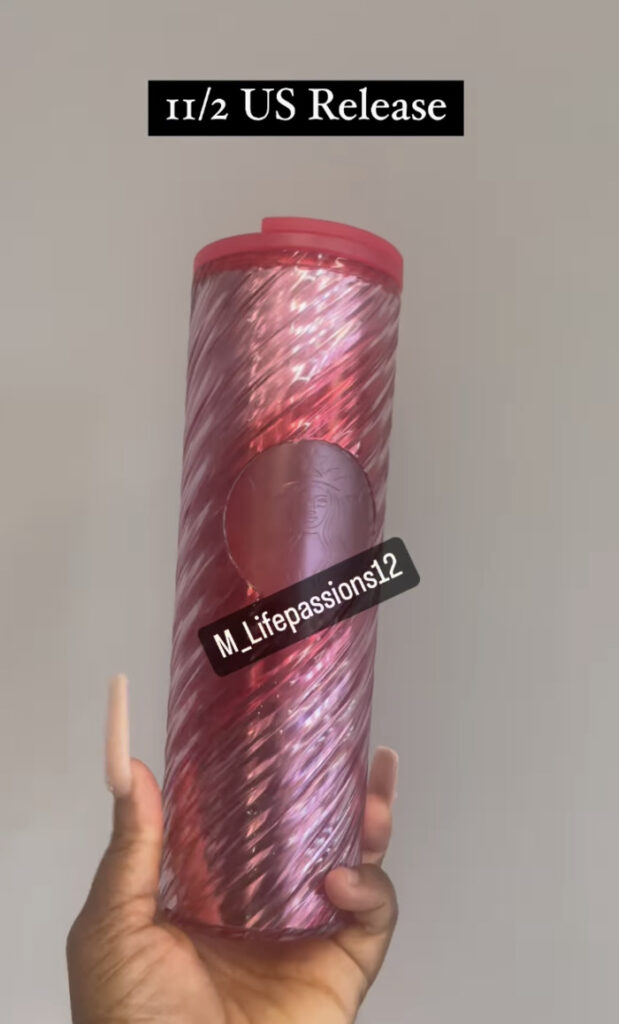 8. Icicle Blue Ribbon Tumbler (16 oz., $16.95)
Roses are red, icicles are blue. So is this tumbler. What else rhymes with blue? Glue? Shoe? This list is getting less appetizing by the minute.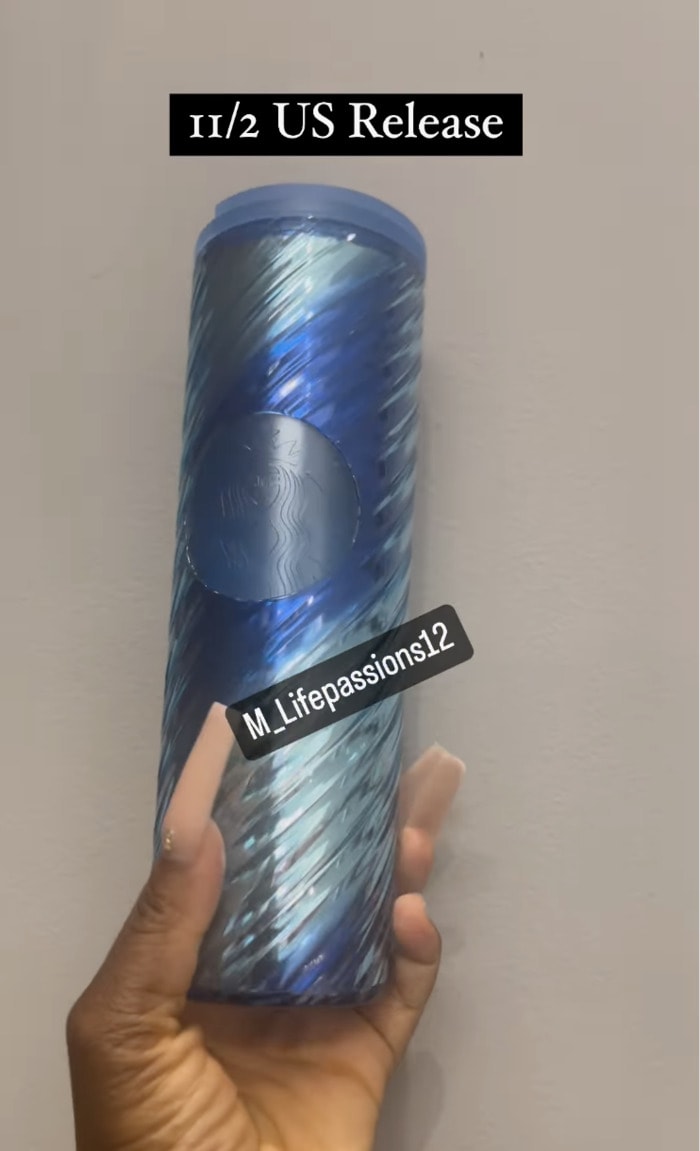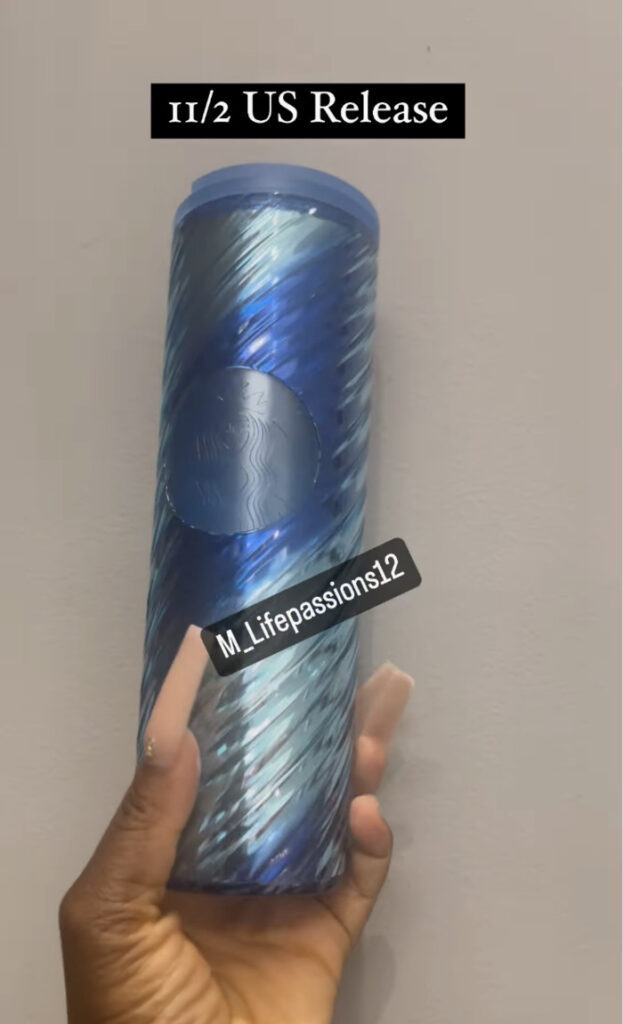 9. Geometric Rainbow Glass Mug (14 oz., $16.95)
This pretty mug to look like the frost on your windows and to remind you of all those times you have to dig your car out of the snow in the dark. Ah, winter.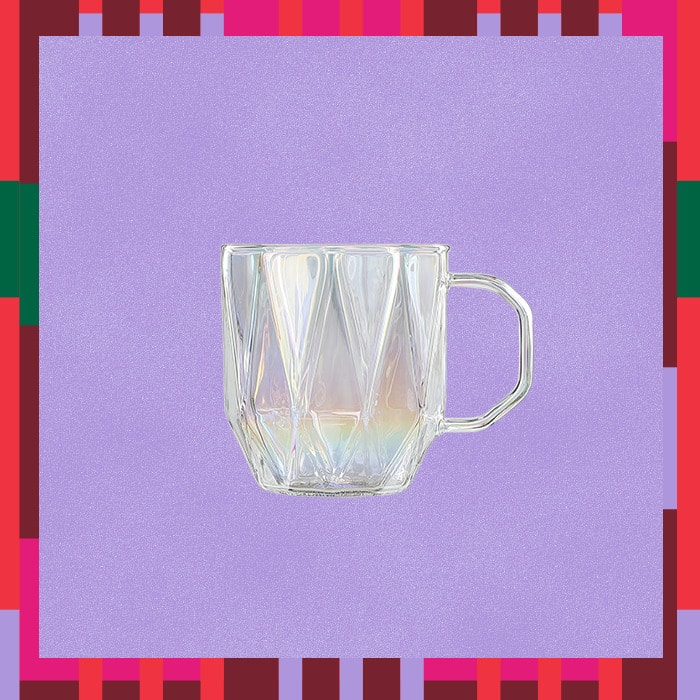 10. Lime Green Ribbon Tumbler (16 oz., $16.95)
This plastic tumbler comes in pink, blue, and green. So if you particularly identify with one of the PowerPuff girls, these are for you. Or, the Grinch.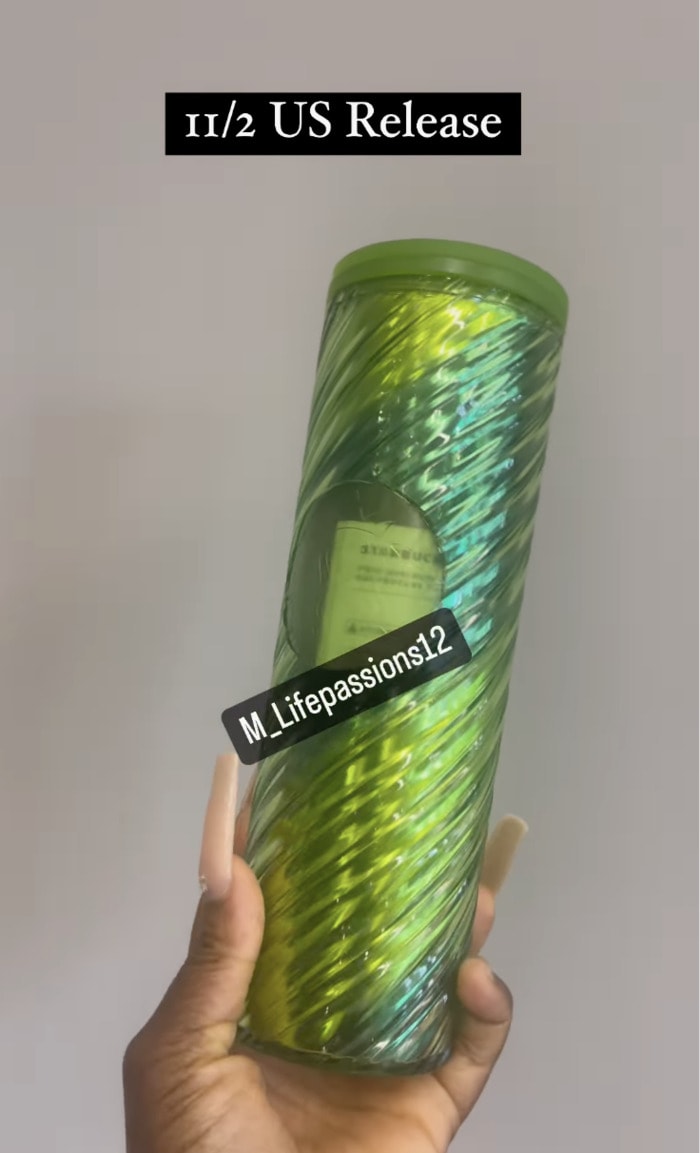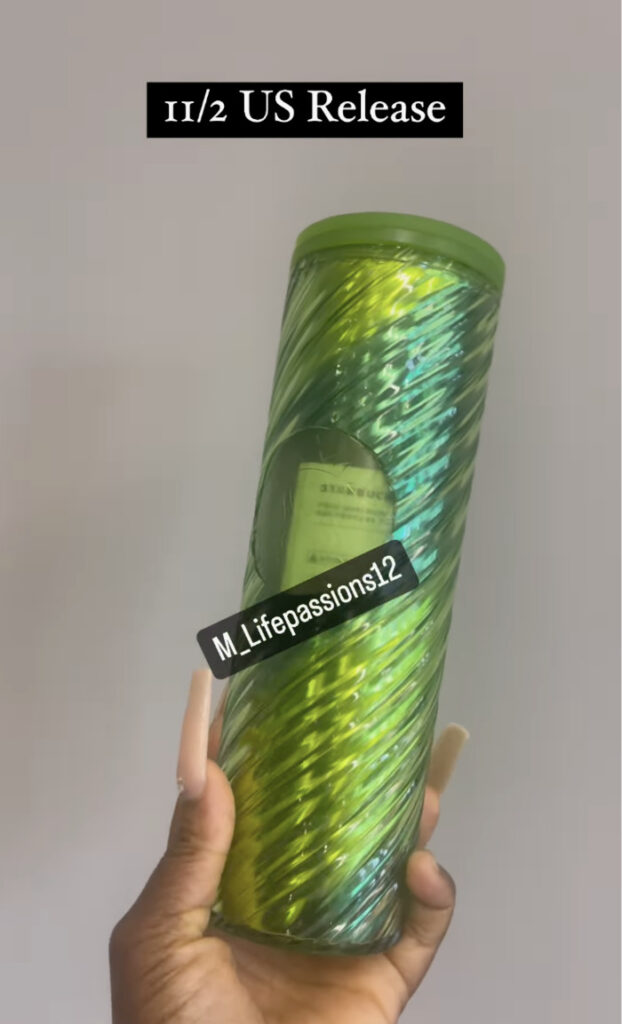 11. Iridescent Winter White Cold Cup (24 oz. for $24.95, 16 oz. for $19.95, ornament for $12.95)
Ever wanted a Starbucks cup that looks like everything is covered in ice? This winter wonderland cup also comes as a 16-ounce cup and as an ornament in some stores. Finally, a cup size perfect for our ant friends.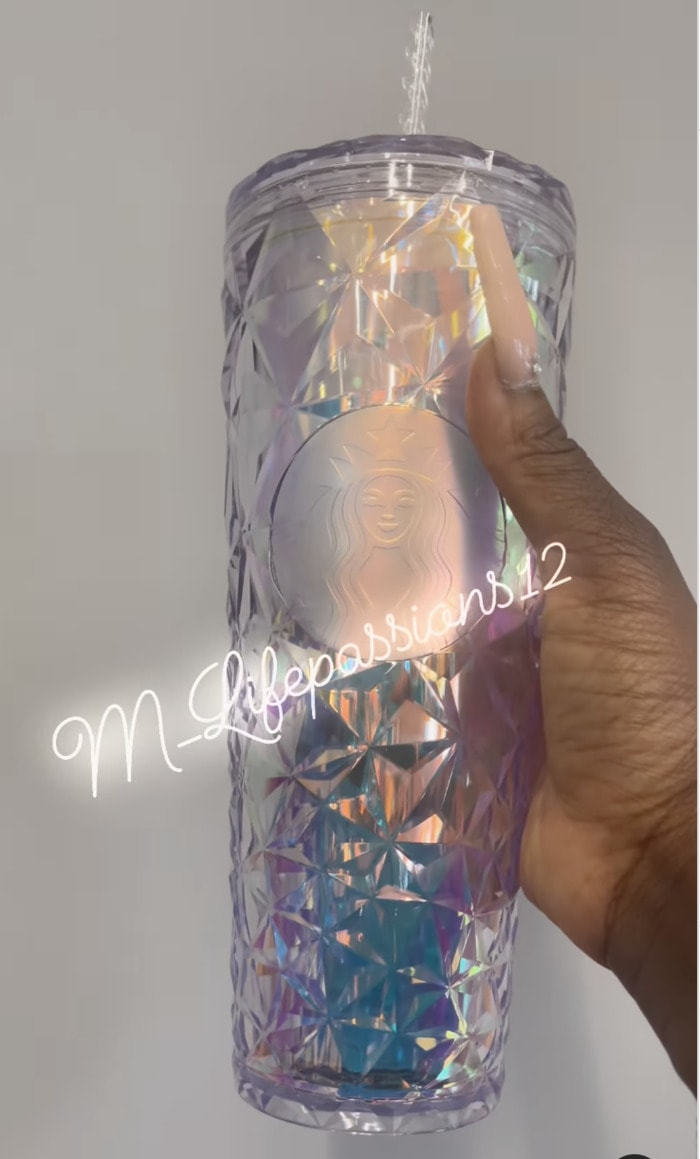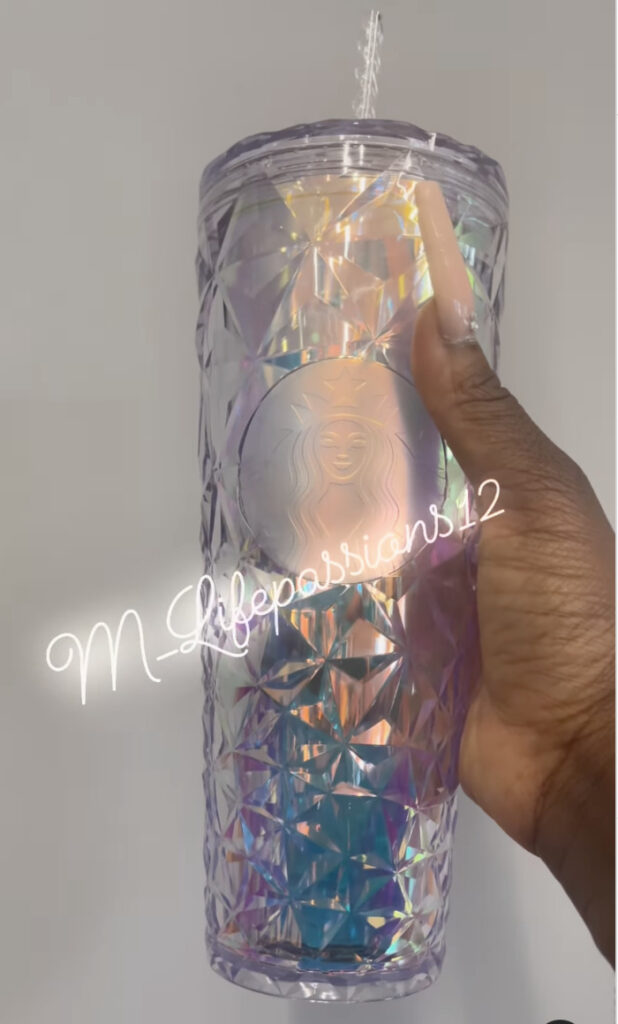 12. Poinsettia Bouquet Ceramic Mug (12 oz.)
It's iridescent, it features poinsettias, and it's purple. What more could you possibly want from a mug? To be able to drink from it? Be reasonable.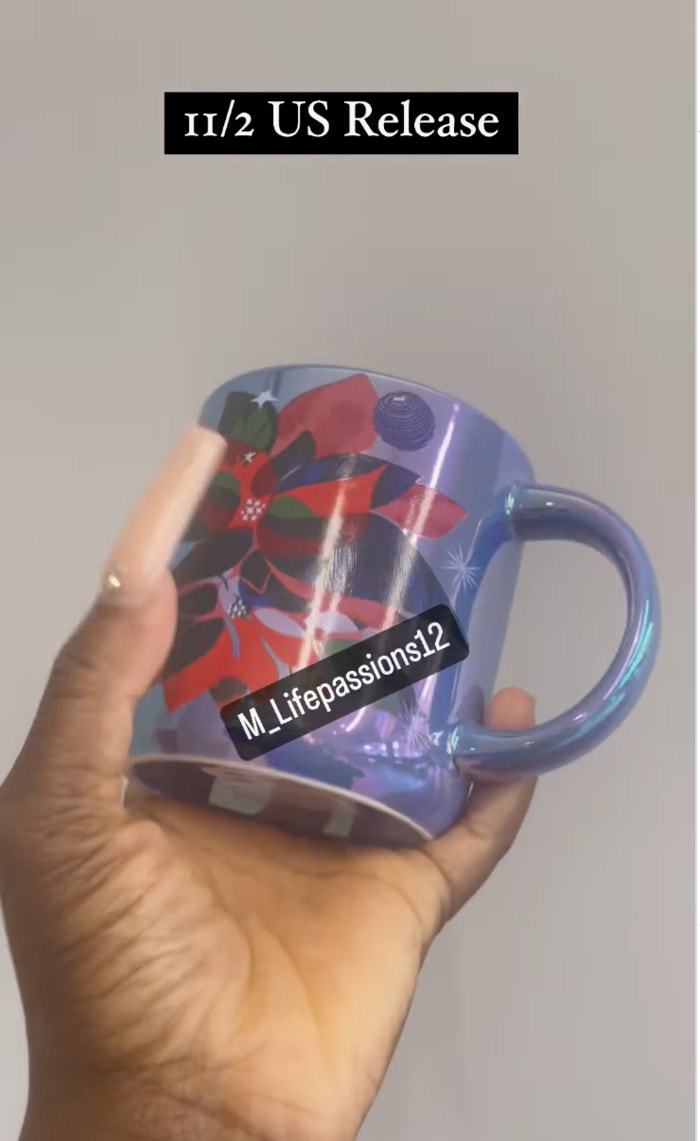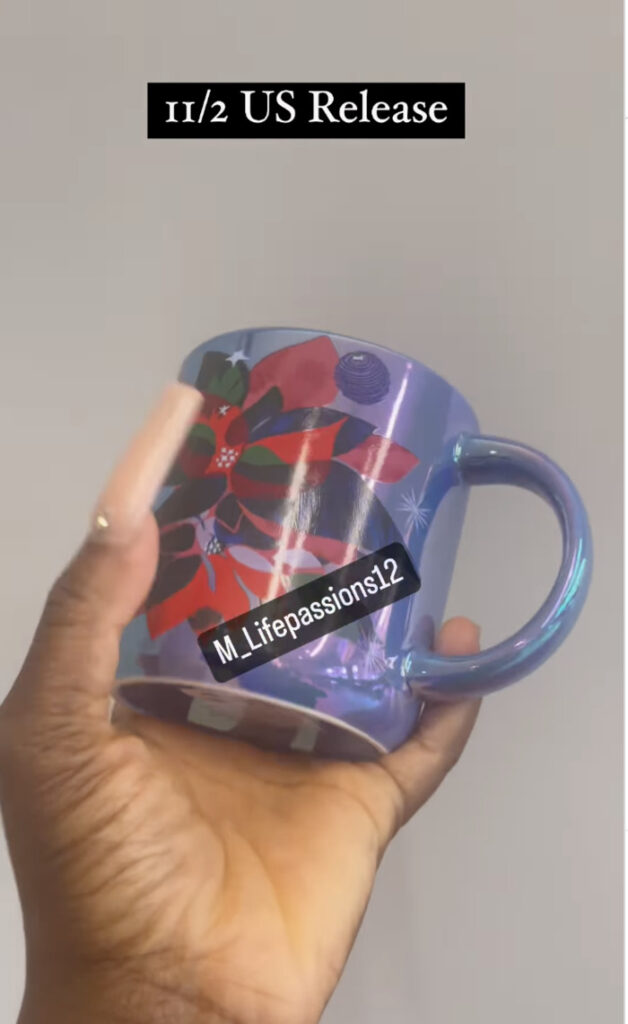 13. Iridescent Siren Cold Cup (24 oz., $19.95)
This cold cup shows a line drawing of the Starbucks siren against an iridescent backdrop. Yes, we just learned she's not a mermaid too. She's a melusine!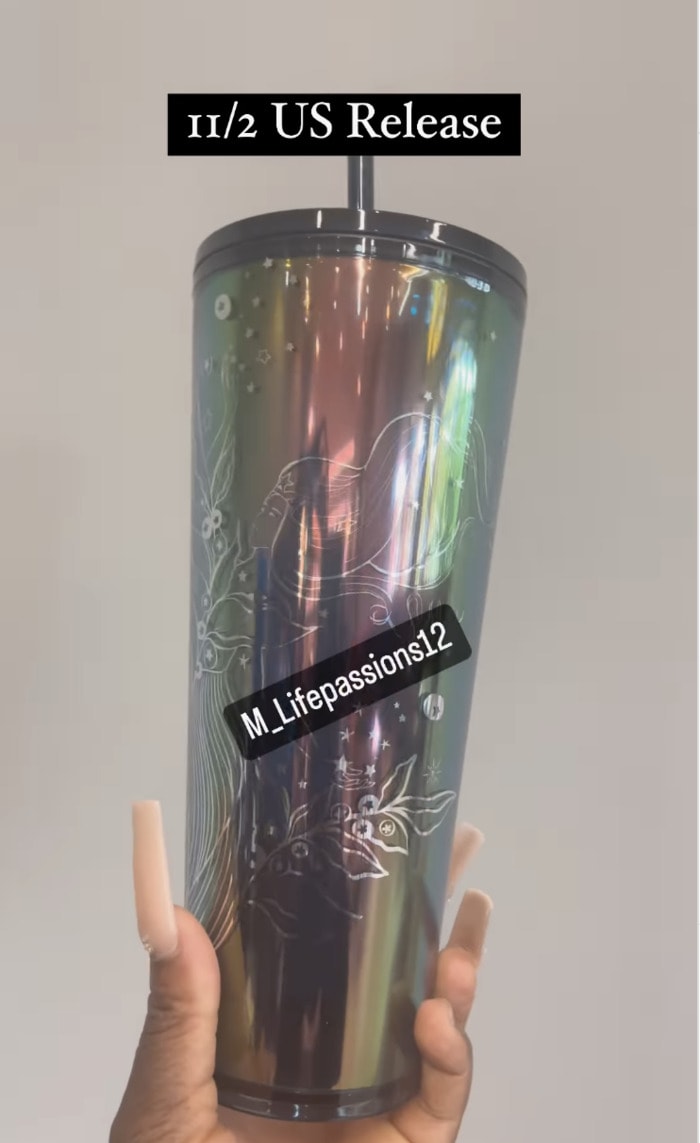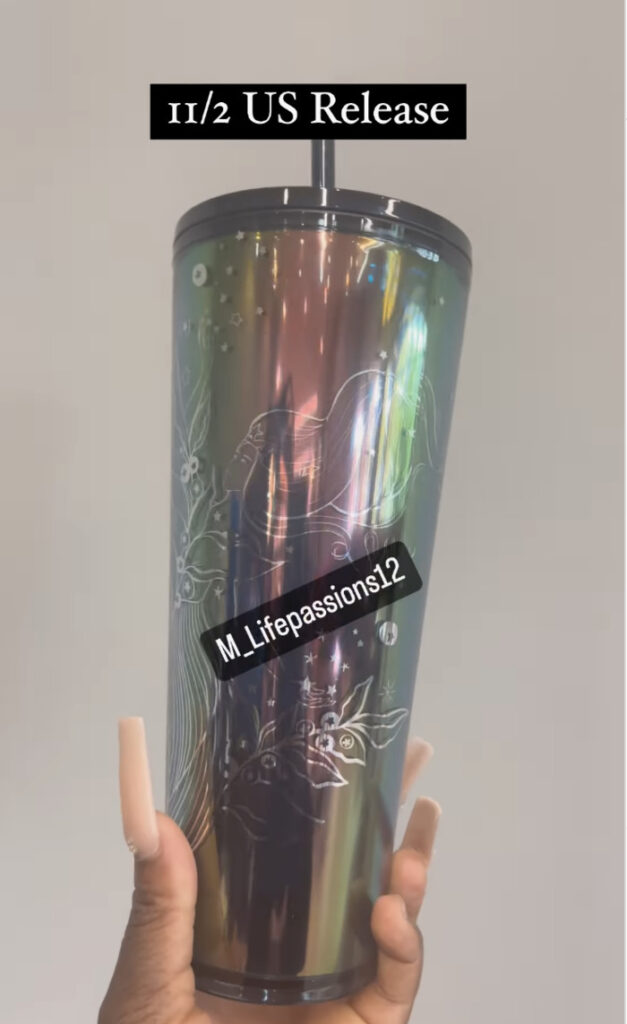 14. Plastic Cold Cup Wreath with Straw Topper (24 oz.)
Who doesn't want a wreath alongside your morning coffee? We're here for it. It says, "when Spring arrives, we'll be ready." Take that, groundhog.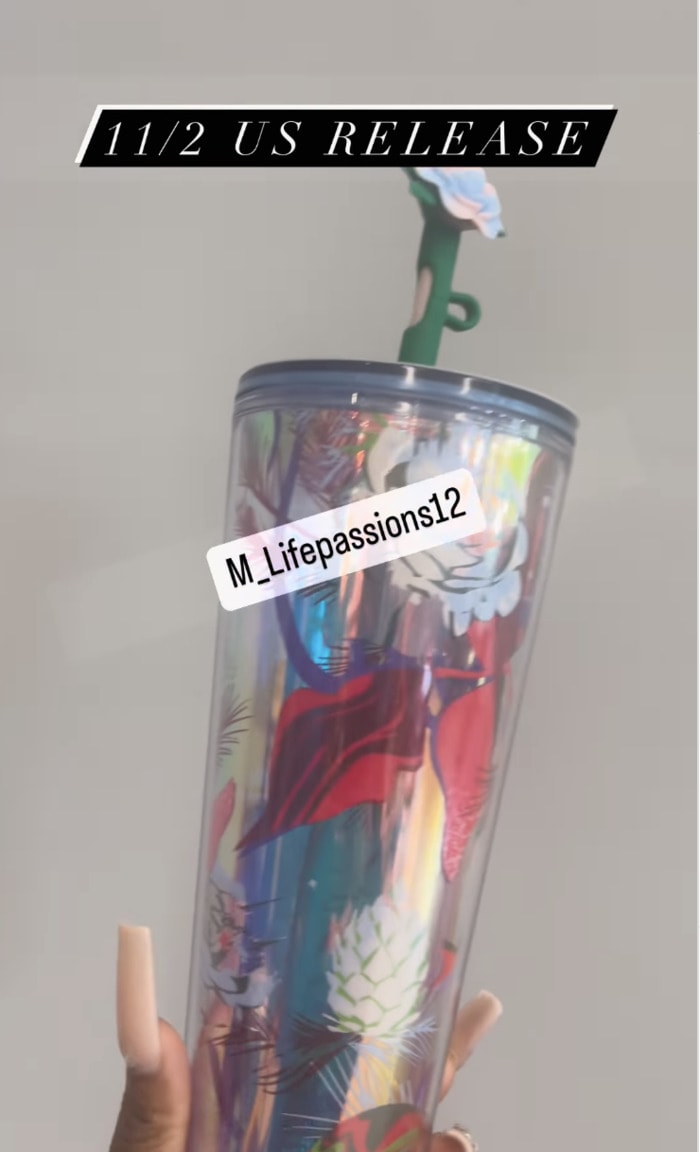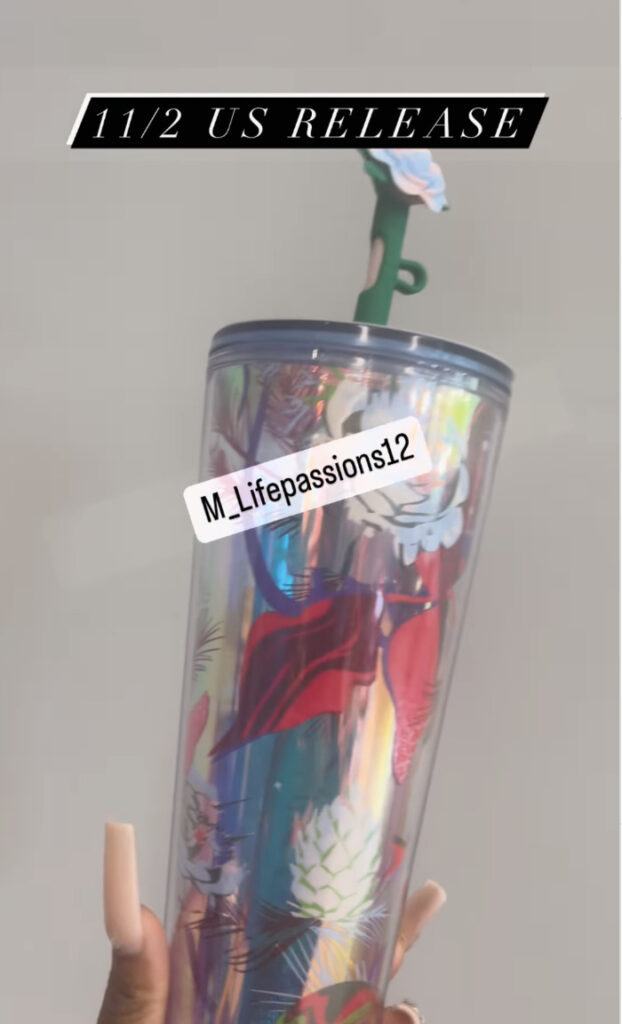 15. Stainless Steel Purple Studded Star Charm
Whoever said the only holiday colors are red, green, and blue was thinking small. This light purple stainless steel tumbler comes complete with its own keychain.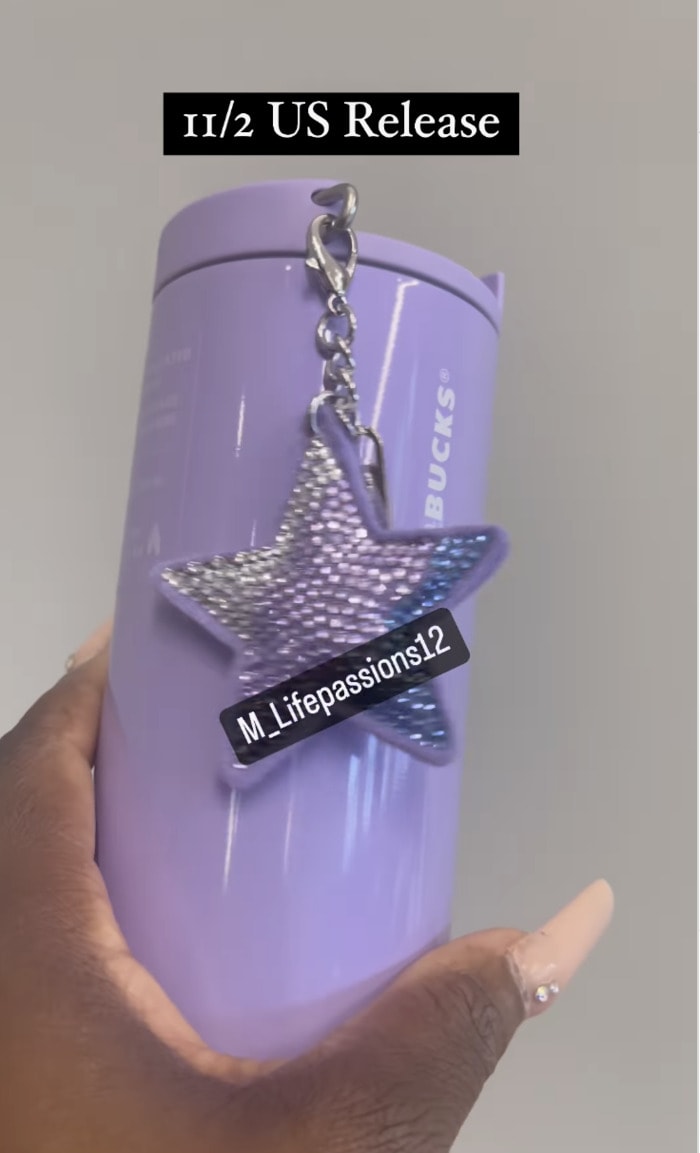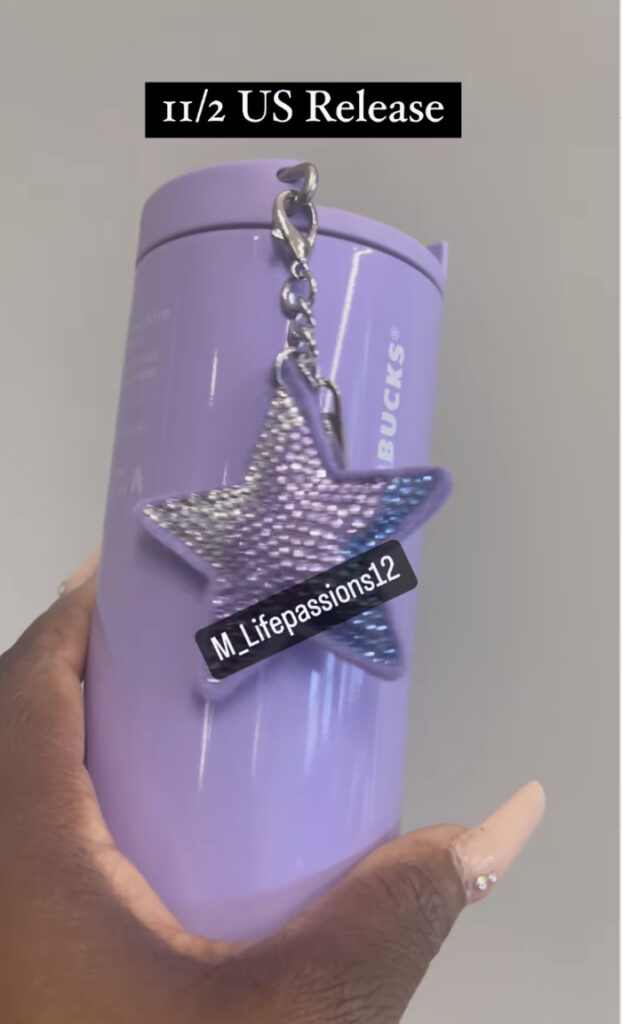 16. Stainless Steel Silver Tumbler with Bow Charm
Charming, isn't it? No, really. It's got a charm attached.
17. Winter Gradient Water Bottle (20 oz., $27.95)
We prefer our water in the form of coffee, but we guess sometimes water water is good too.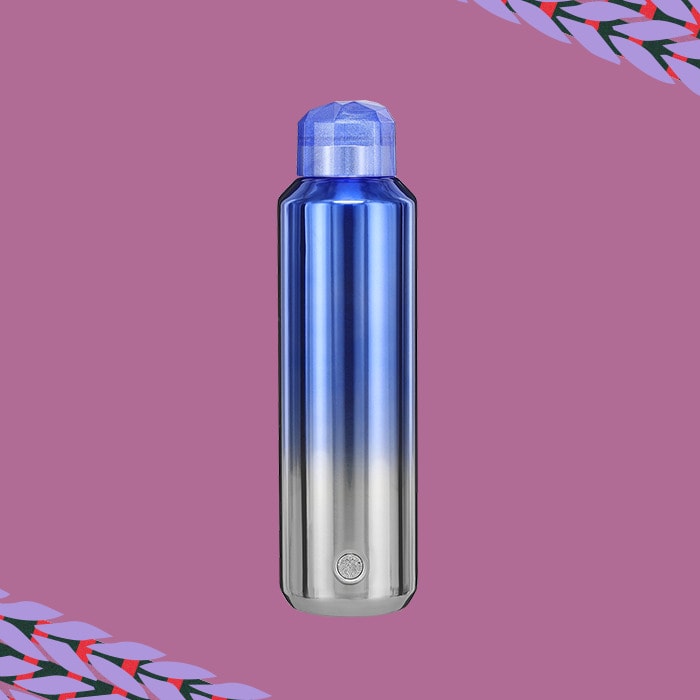 18. Winter Night Tumbler (12 oz., $19.95)
Clearly we're still not over the ending of Game of Thrones because White Walkers were all we could think about when we first read this cup's name.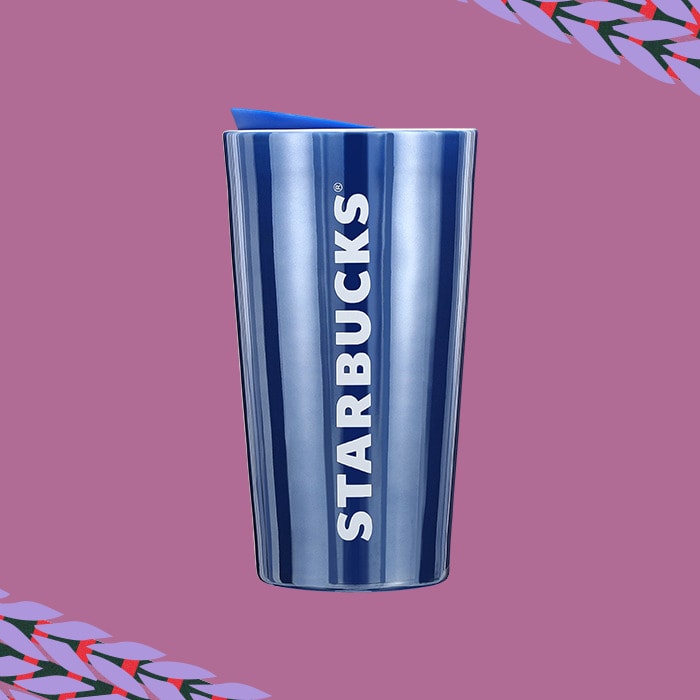 19. Deep Red Pleated Tumbler (16 oz., $27.95)
It's giving the corduroys we want to forget about from middle school. Just in holiday colors!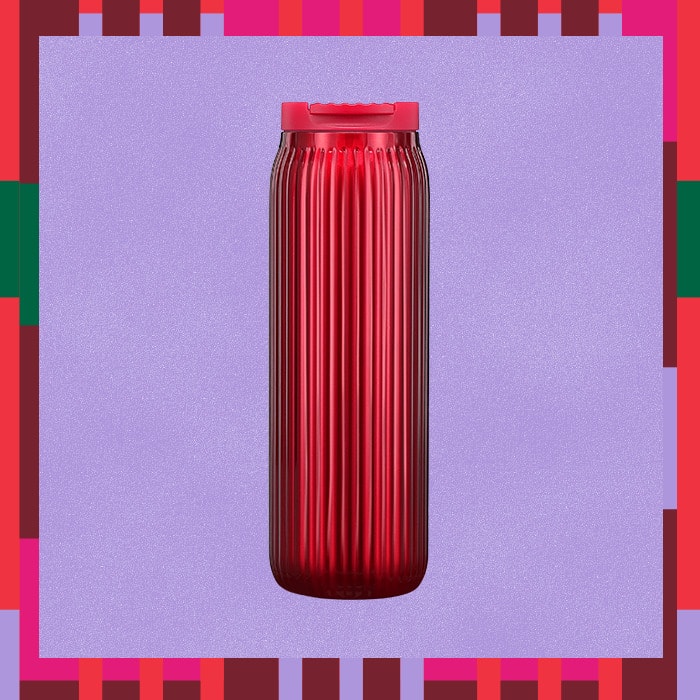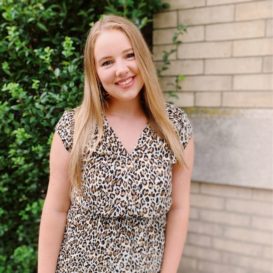 Latest posts by Laura Davis
(see all)