We're now seeing the gears of winter in full swing. Blizzards, ice storms, long nights, and… the red cups from Starbucks featuring five different holiday designs for 2023.
This year's (mostly) red cups showcase reds, greens, and whites for the holiday season, while their cups and tumblers are an array of those shades plus blues and pinks.
Fill them with your favorite Starbucks drink. Like the Gingerbread Latte. Which is finally back, even if it's just slightly off menu.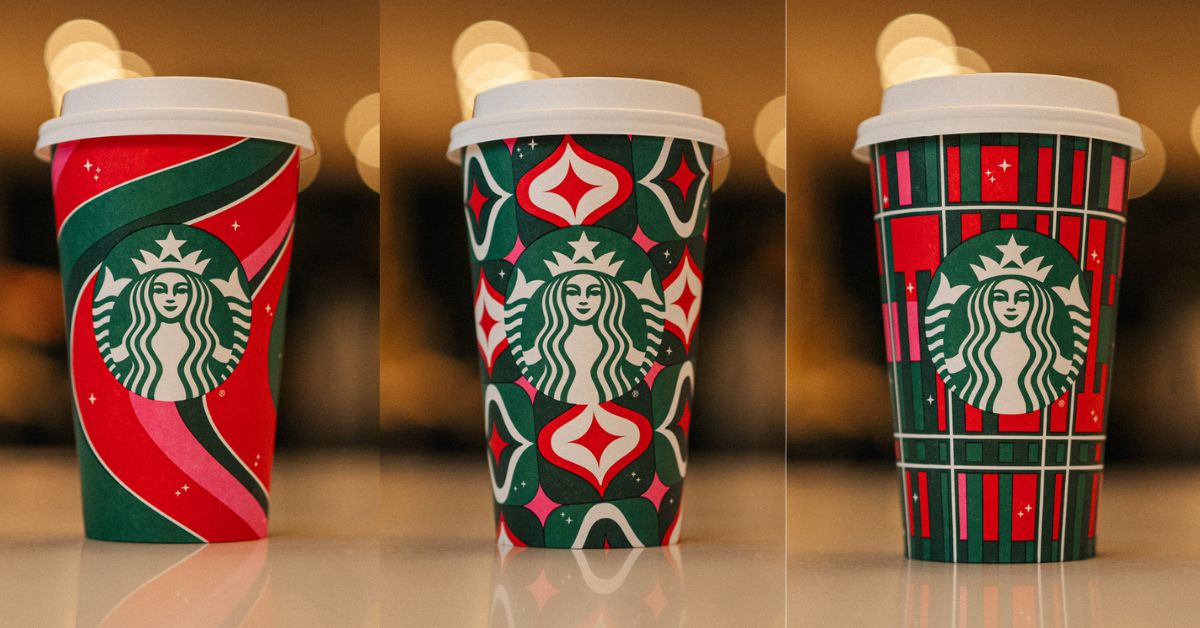 Starbucks Red Cup Designs for 2023
1. Peppermint Swirl
This beautiful minty-fresh design was created with the popular Starbucks flavor, Peppermint Mocha in mind. "I wanted it to feel inviting for customers to pick it up, spin it around and watch the design come to life," said the company's lead art director Bridget Shilling.
Shilling wanted the customer to think of swirling holiday tissue decorations and delicious peppermint candies while drinking from the cup.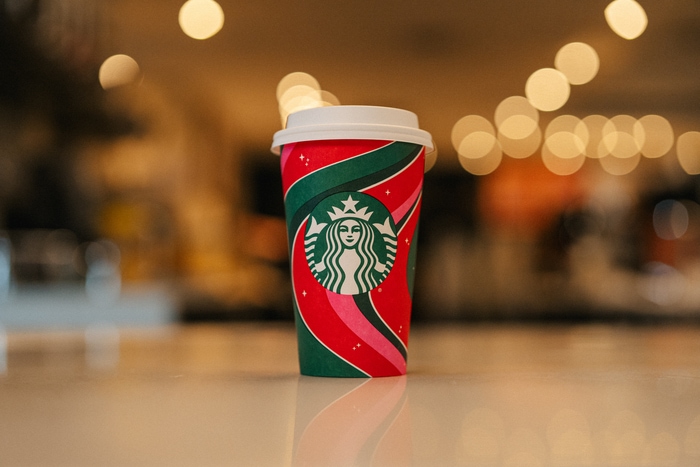 2. Party Plaid
Who doesn't love wearing plaid during the winter? Us and our lumberjack buddies, that's who. Shilling says she was, "thinking about a classic plaid scarf, but I wanted it to feel a bit more modern. So, I played with an unexpected palette and added geometric sensibility for elevated flair."
Suddenly we have visions in our heads of Office Space. We're good with people. Fax machines… not so much.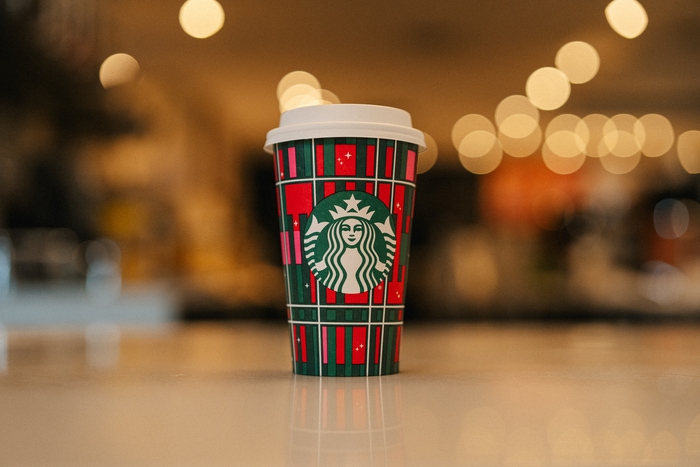 3. Bauble Wrap
Ornaments, we love. Wrapping them, not so much. Regarding this holiday pun-named design, Shilling says, "There's a subtle tilt to the pattern that plays well with our tapered cup shape and brings to mind a uniquely wrapped gift." This cup is her favorite. Wonder how the other cups feel about that.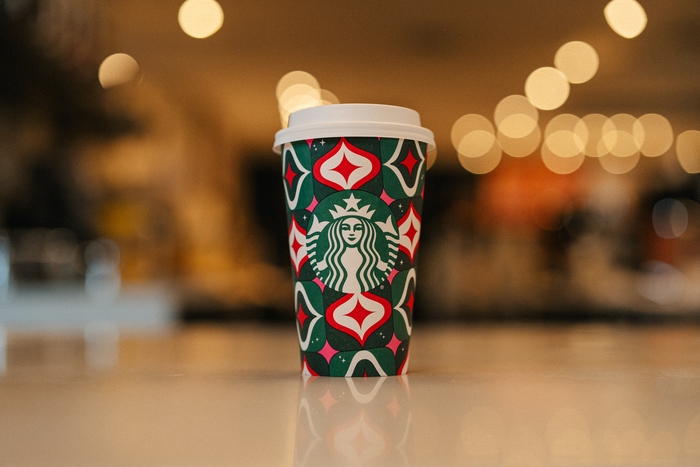 4. Ribbon Spool
Shilling says, "I wanted it to feel joyful and a bit imperfect, similar to how you might store your ribbons for holiday wrapping," said Shilling. We love that ribbon decorations instantly evoke the holidays. It also evokes how bad some of us are at tying ribbons — we won't drop any names. It's us.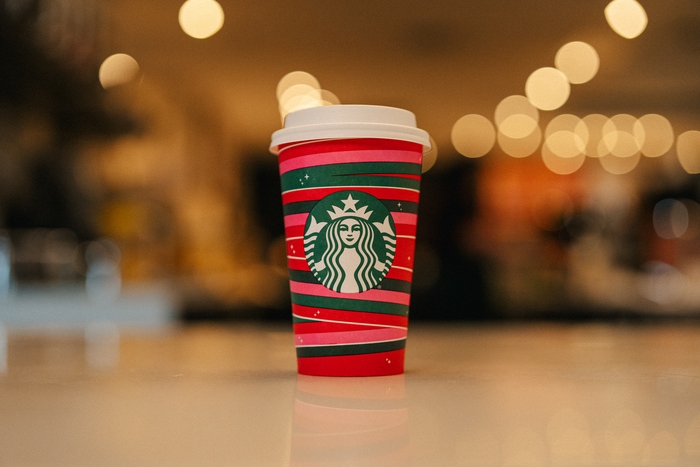 5. Frosted Bauble
This simple design is made exclusively for iced coffees and everyone who refuses to drink hot coffee in the winter. We have a feeling this will be a popular one in offices around the country where it's either a million degrees or two.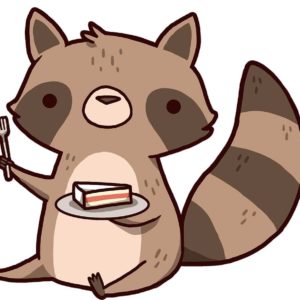 Latest posts by Matthew Dursum
(see all)