While general interest in the seasonal Starbucks cups seems to be waning — perhaps because it feels like there's a new release every six weeks — it's still sky high for collabs, such as with BLACKPINK and Disney. And, the Disney Christmas Starbucks cups for 2023 are a must for any fan of the mouse. Or coffee. Or mice that drink coffee.
So far, we've spotted three different holiday cups, thanks to Neverland Delivery. There's two retro tumblers with a bright early 2000s aesthetic and one blue and white ombre tumbler with a candy cane straw topper.
Fill them with Peppermint Mocha or a Gingerbread Latte this holiday season.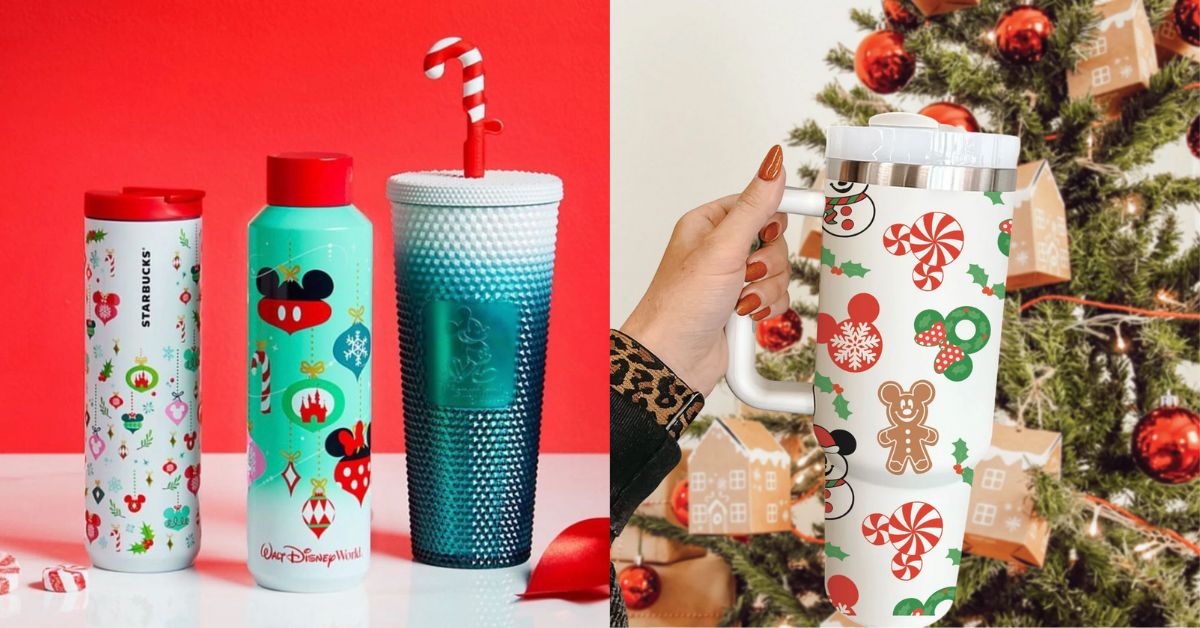 Disney Starbucks Cups for 2023
1. Bling Ombre Tumbler with Candy Cane Straw Topper ($44.99)
This blue-and-white Mickey Mouse Holiday Tumbler has been on again and off the ShopDisney site, kind of like us and caffeine.
It officially launched on November 2nd and you can now get it here. It appears there will also be an ornament version, though it won't have the decorative candy cane.
2. Disney Starbucks Green Ornament Water Bottle
It's important to stay hydrated in the winter, and not just with iced coffee. (We saw you going there.)
This minty green water bottle is decorated with retro-style ornaments, some of which feature the patterns of Mickey Mouse, Minnie, and Magic Kingdom. Which is where we assume we can get more coffee.
Get the water bottle here on ShopDisney.com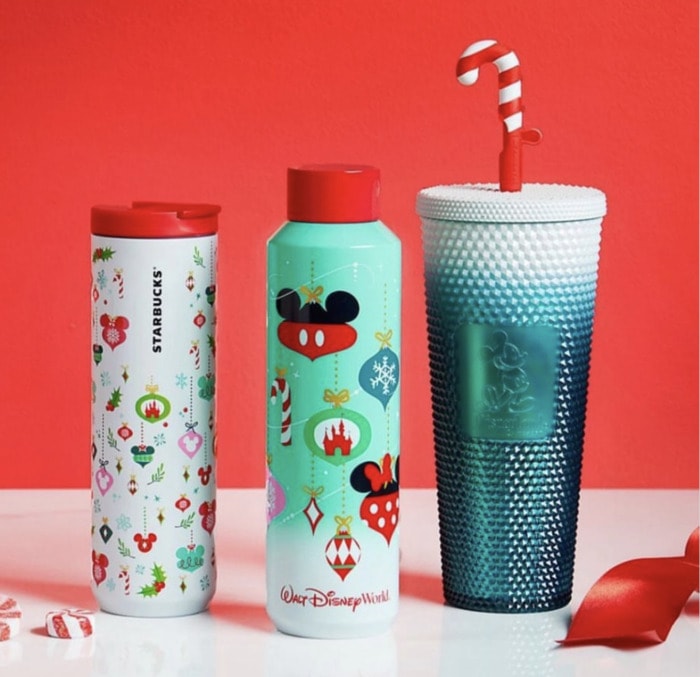 3. Disney Starbucks Ornaments Stainless Steel Tumbler, $34.99
This whimsical travel tumbler is covered in cute retro ornaments, some shaped like Mickey's head. It's also dotted with holly, candy canes, and snowflakes, we presume for him to snack on if he gets hungry.
You can get the travel tumbler here.
When and Where Can I Get The Disney Christmas Starbucks Cups?
The new cups come out on officially on November 2nd on ShopDisney.com. After the Disney Starbucks Halloween release featuring the Nightmare Before Christmas characters, we're hoping the release won't be at 3am and that they'll have more supply. The candy cane cup link popped up starting in late October, and was intermittently allowing people to buy tumblers. (At press time the link was not working.)
However, you can pre-order the bling cup on eBay for about twice the cost here if you want to be sure to get one.

More Disney Christmas Cups
If you can't get your hands on one before they sell out, 0r you don't want to pay the reseller prices, or you don't like those designs, here are other Disney holiday cups and Disney-inspired Starbucks cups we found on ShopDisney and Etsy.
1. Disney Classics Mug and Coaster Set
This mug is covered with classic characters like Mickey, Minnie, Pluto, Pinocchio, and Peter Pan. But all we want to know is why does Chip look so mad?
Get it on ShopDisney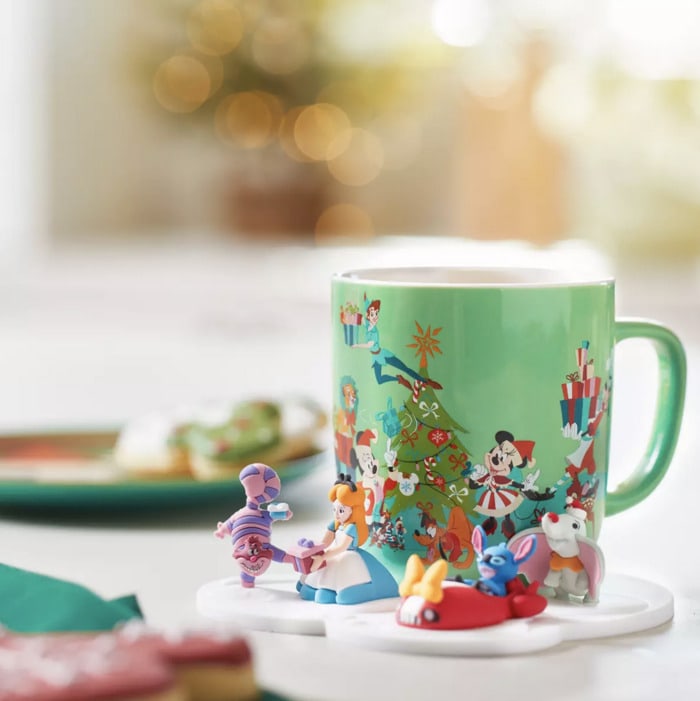 2. Gingerbread Latte Cold Cup
In case it wasn't obvious what your favorite holiday Starbucks drink is, this vaguely Mickey-like gingerbread man should help. Eggnog, it is!
Get it on Etsy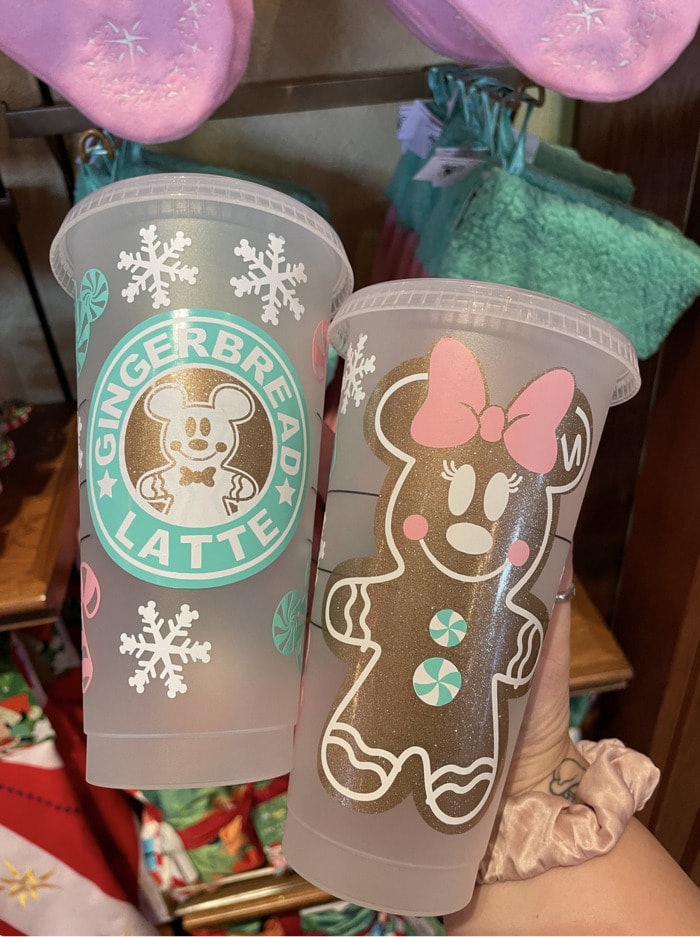 3. Mickey Christmas Stanley Tumbler
Ok, it's not a Starbucks tumbler, but it is a Stanley one and that counts for something. Plus, you can use it at Starbucks. Look, it's cute, alright?
Get it on Etsy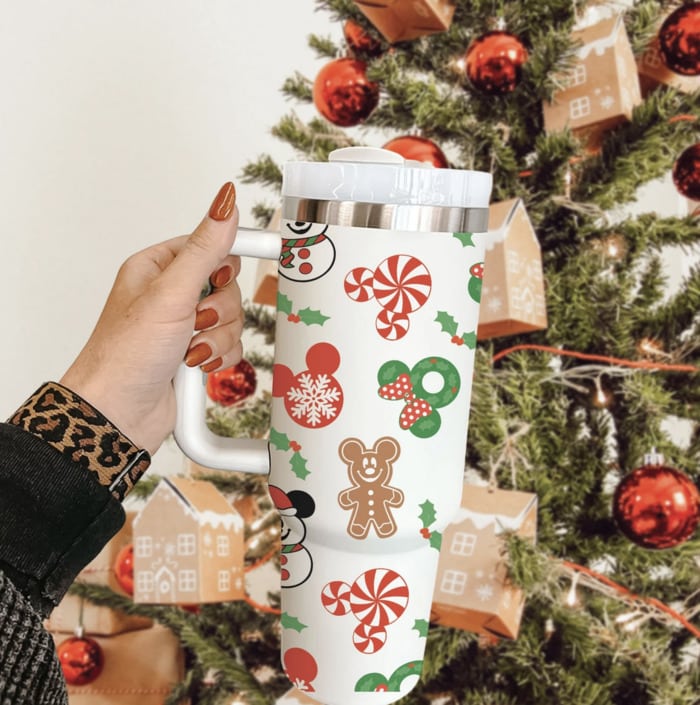 4. Red and Green Ombre Bling Tumbler
Show off your holiday spirit with last year's official Disney Starbucks cup in red and green ombre. Then top it with one of these Christmas straw toppers.
Get it on eBay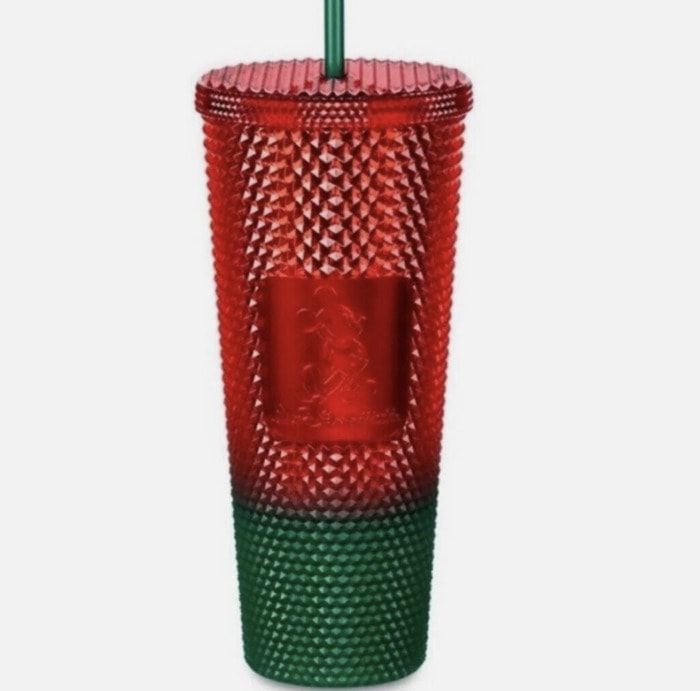 5. Grinchmas Tumbler
This green glittery tumbler looks just like all of us before coffee.
Get it on Etsy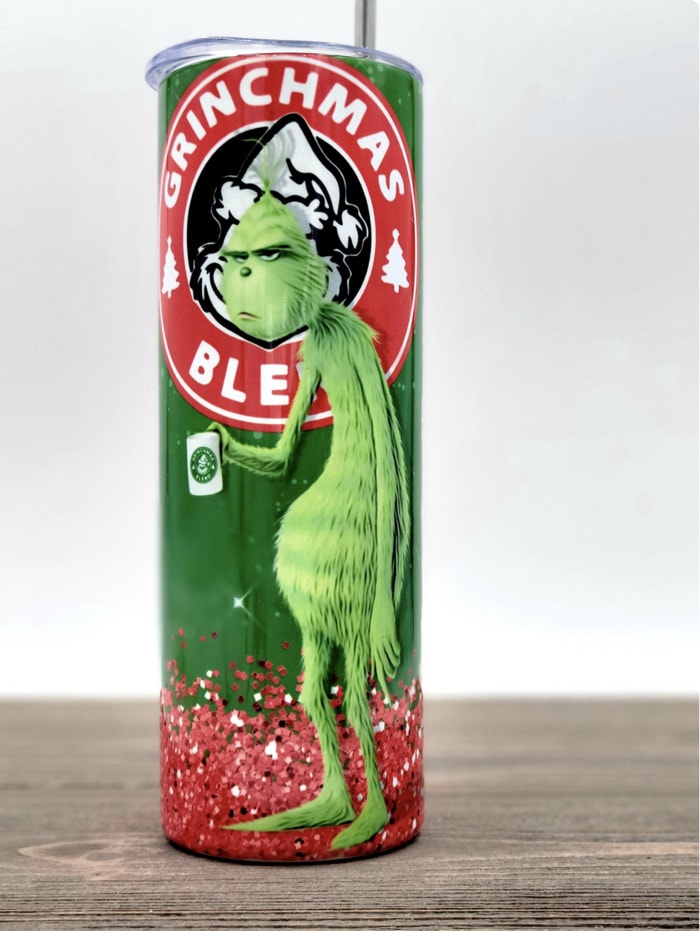 6. The Grinch Rhinestone Tumbler
And, this sparkly one is us after it.
Get it on Etsy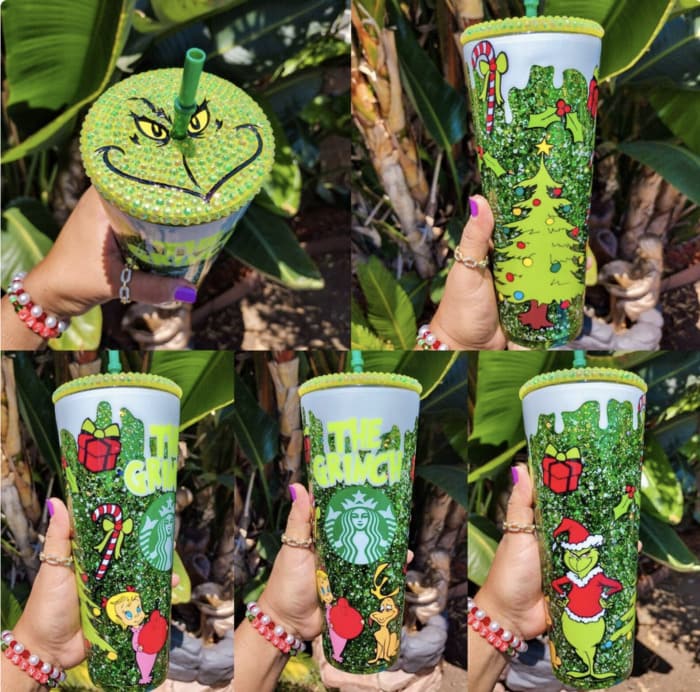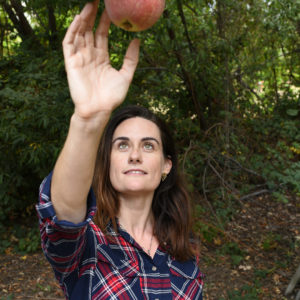 Latest posts by Rebecca Swanner
(see all)