Every year for the holidays, Starbucks rolls out their iconic red cups. But, if you are a tumbler collector or looking for a way to reduce your environmental impact by using a reusable cup for your holiday drinks (we'll carol to that), then take a peek here at Starbucks' holiday cups for 2022.
This year, the coffee giant used a red, dark blue, and wintry mint green color palette for their seasonal collection featuring woodland creatures, poinsettias, and iridescent jeweled designs.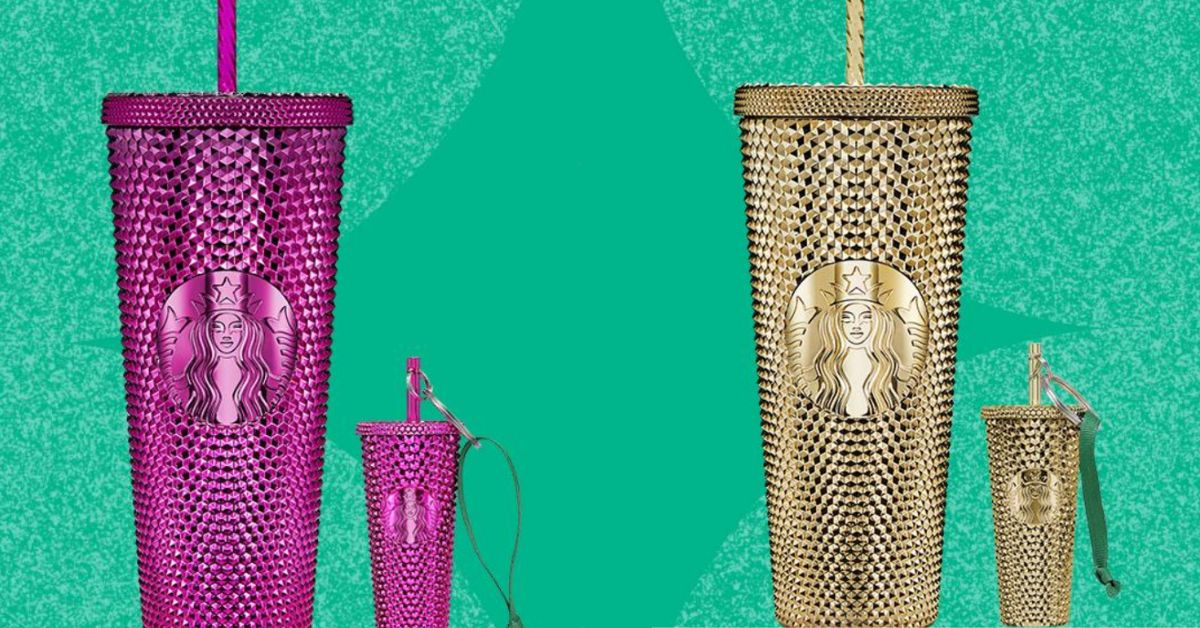 The holiday menu and the first chapter of holiday Starbucks cups arrives in stores on November 3rd and the red cups return a few days later on November 7th. The rest of the collection is said to to hit shelves on November 15th and November 29th.
Starbucks Holiday Cups and Tumblers for 2022
1. Mint Green Fox Cold Cup (24 oz.)
Finally, we get foxes on the stateside Starbucks tumblers. No, of course they're not orange. That would just be silly.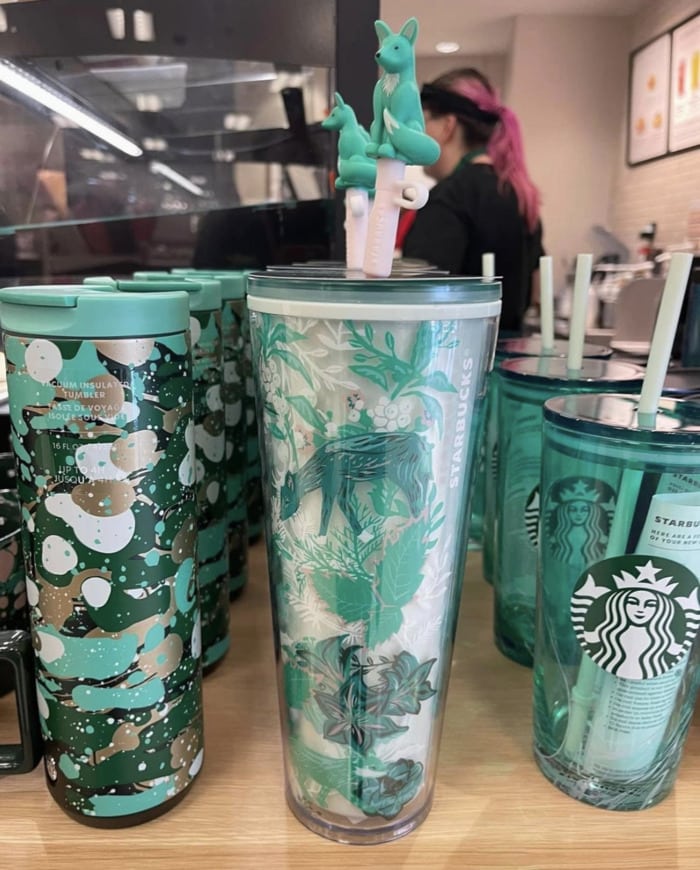 2. Mint Snowstorm Stainless Steel Tumbler (16 oz.)
We are not sure if this tumbler got caught in a snowstorm or got in between Jackson Pollock and a canvas.
3. Gold Bling Cold Cup (24 oz., $29.95)
Probably not made of real gold. :bites tumbler: Yup, not real gold. Anyone got a dentist they like?
4. White Jeweled Cold Cup (24 oz, $22.95)
We already lost ours in the snow.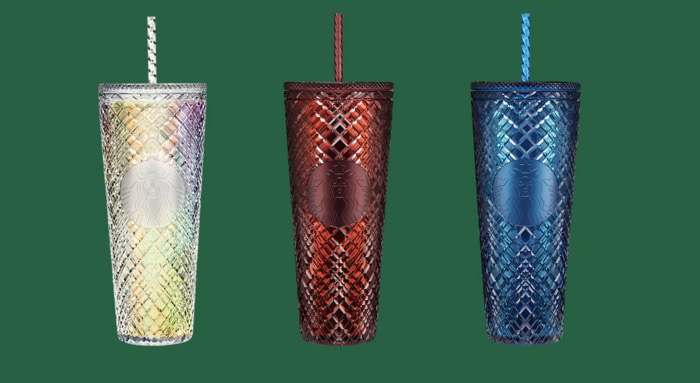 5. Merlot Jeweled Cold Cup (24 oz. $22.95)
The perfect cup to fill with red wine as you wander the neighborhood to look at holiday lights. And by wine we mean hot chocolate. And by hot chocolate we mean wine.
6. Azure Jeweled Cold Cup (24 oz., $22.95)
White, Merlot, and… azure? Well, looks like we've discovered who took our thesaurus.
7. Enchanted Forest Cold Cup (24 oz.)
The mushroom on the straw and the confused fox on this metallic tumbler tells us we're not in Kansas anymore. Well, that and Google Maps.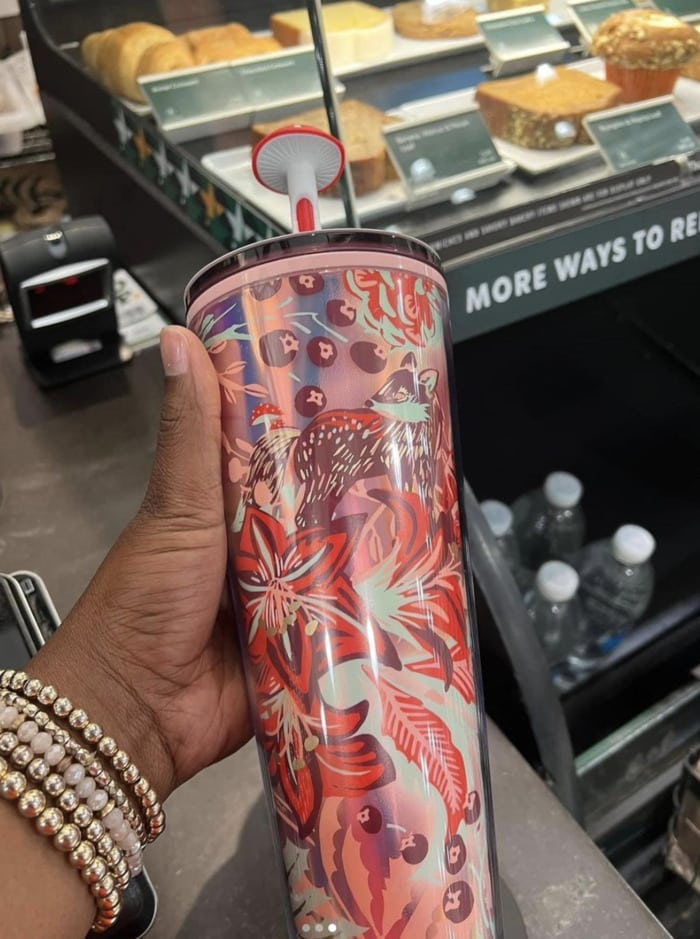 8. Gradient Candy Water Bottle (20 oz., 24.95)
We already looked, there is no actual candy inside. Does this mean we're on the naughty list?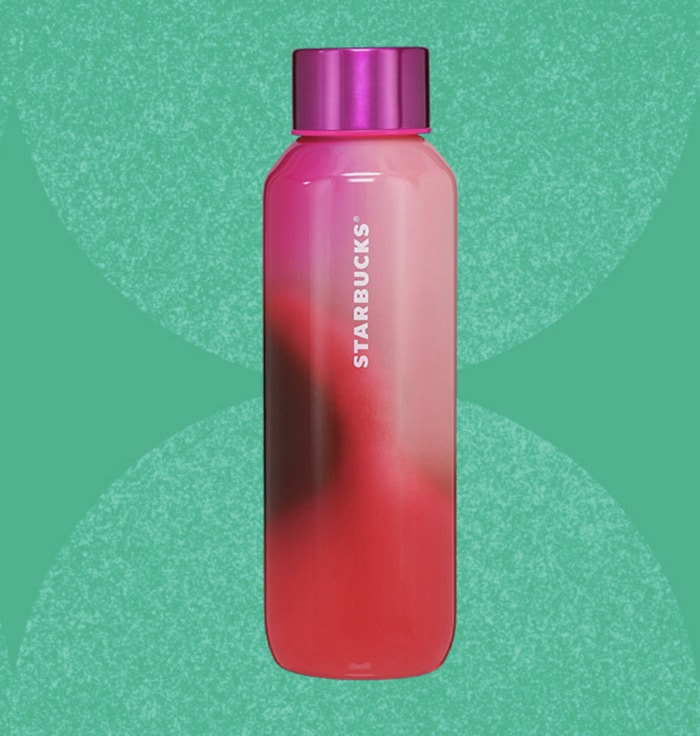 9. Blue Iridescent Tumbler (24 oz.)
Oh look a cup to match your seasonal mood! How festive!
10. Enchanted Forest Cup (24 oz., $27.95)
An enchanted forest cup to keep your caffeine warm as you explain to all the forest creatures how everything in the universe is one. Did we put the wrong kind of mushrooms on our pizza again?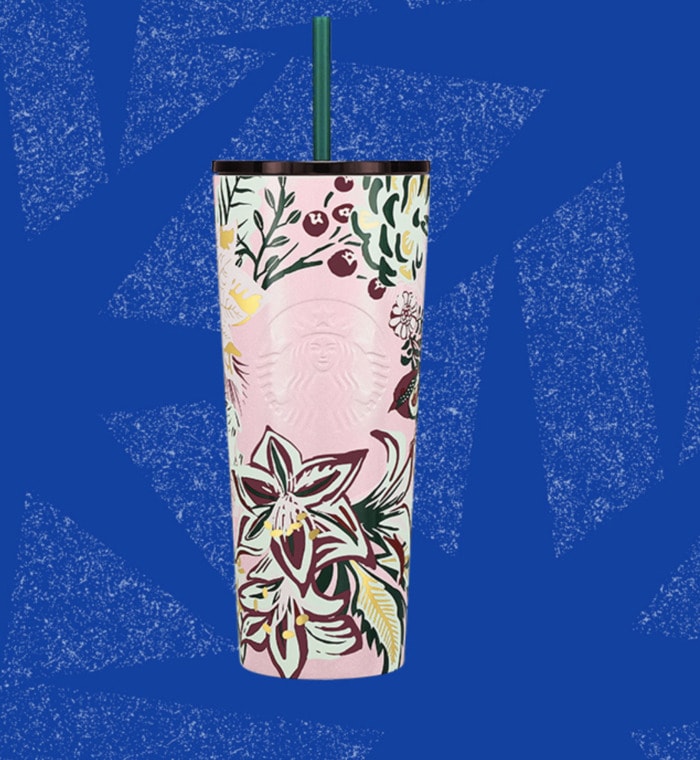 11. Berry Bling Tumbler (24 oz.)
This holiday tumbler will look great with your burgundy manicure and when you stain your fingers with pomegranate juice.
12. Light Pink Lace Cup (24 oz., $22.95)
When you're really excited about Valentine's Day but got assigned to design the holiday line instead.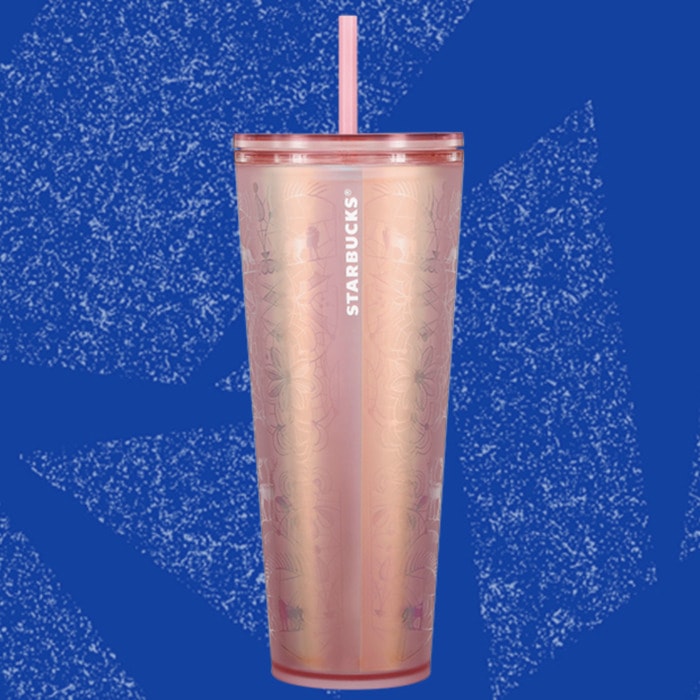 13. Mint Poinsettia Tumbler (12 oz., $19.95)
Don't let your pets eat this. Glass is really bad for the digestive system.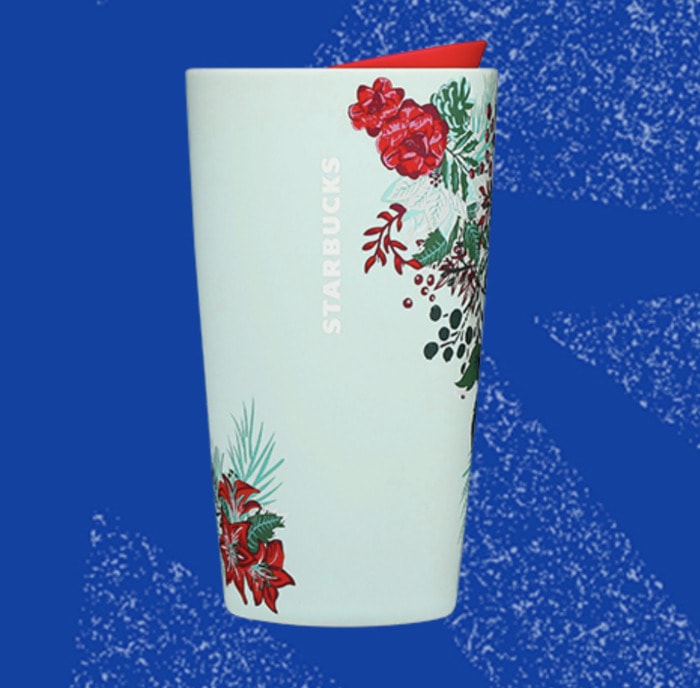 14. Holiday Sangria Tumbler
:double checks Starbucks' menu for sangria:
15. Color-Changing Hot Cups (16 oz., $19.95 for set)
For that super niche "I love the holidays and live somewhere with a pool" audience.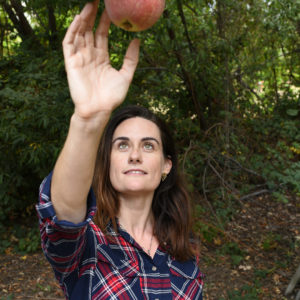 Latest posts by Rebecca Swanner
(see all)