Do you drink so much coffee that you think, "I should really get paid for this!" Well, Starbucks heard your caffeinated cry and brought back the Starbucks Summer Game for 2023.
It's like the Hunger Games, but with coffee instead of terrible competitions. And cool prizes instead of…okay you know what, they're nothing alike. But we bet someone named Katniss will somehow be involved. That name really had a hold on everyone from the mid 2010s.
Anyway, here's what you need to know about this year's Starbucks Summer Game, Adventure Awaits.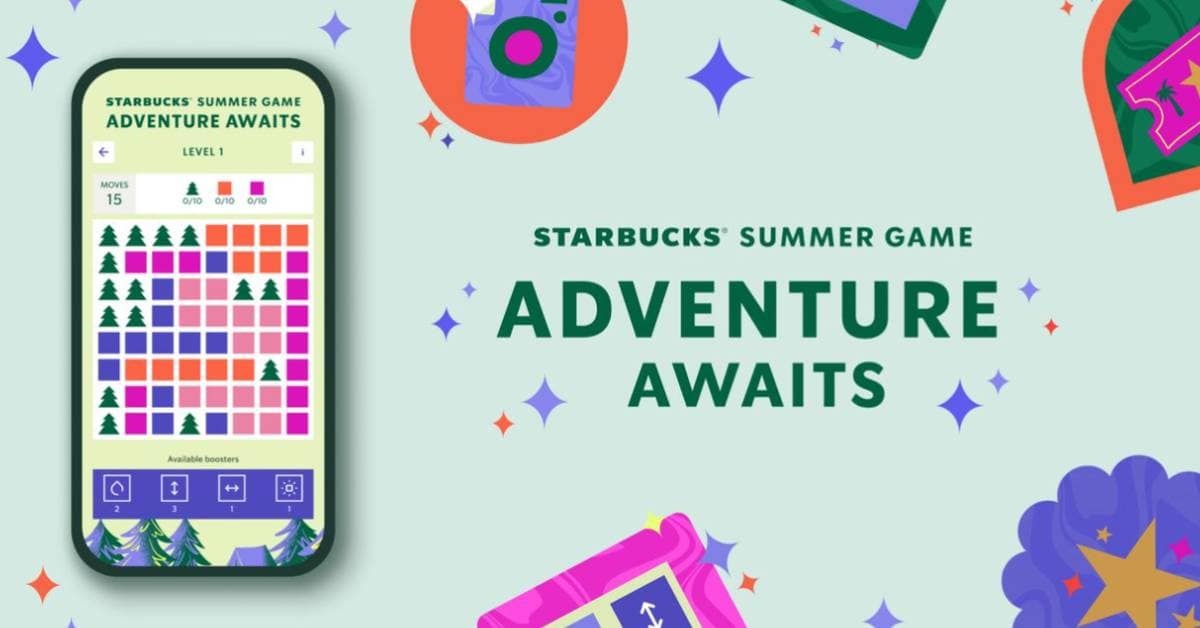 What Is the Starbucks Summer Game 2023?
Back for the eighth year, the Starbucks Summer Game 2023 gives Starbucks Rewards members a chance to win prizes by playing games and making qualifying purchases.
This year's game is called Adventure Awaits. It features a bubble-popping Skills Game puzzle, and a snapshot game. Every week there are new games you can play and new levels of adventure.
Just don't forget to keep up with your Wordle streak, too.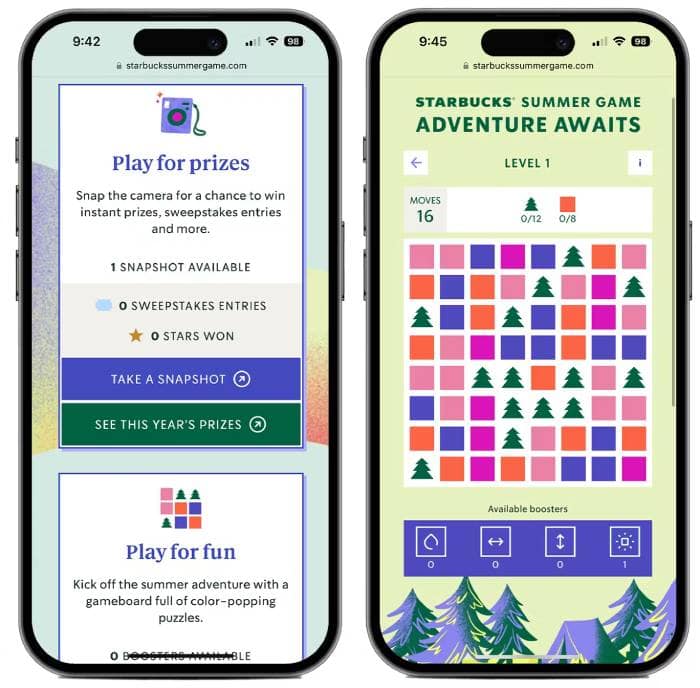 Skills Game
On this grid, you click on different images and blocks to get rid of certain colors and shapes. There are free games you can play each week, and then bonus games you can access by completing certain tasks, like making qualifying purchases
Snapshot Game
With the Snap to Win game, Starbucks Rewards members have a chance to get Instant-Win Prizes. These range from Starbucks merchandise to Stars that you can use to splurge on summer drinks and food, like the new Chocolate Java Mint Frappuccino and White Chocolate Macadamia Cream Cold Brew.
If there's anything we love more than coffee, it's instant gratification. Speaking of, did you not see our new TikTok yet?
And, there are a few ways to gain more snapshot opportunities:
Reload your account with at least $10
Order on the app three times
Order on the app six times
Play the Skill Game five times
Redeem at least 25 Stars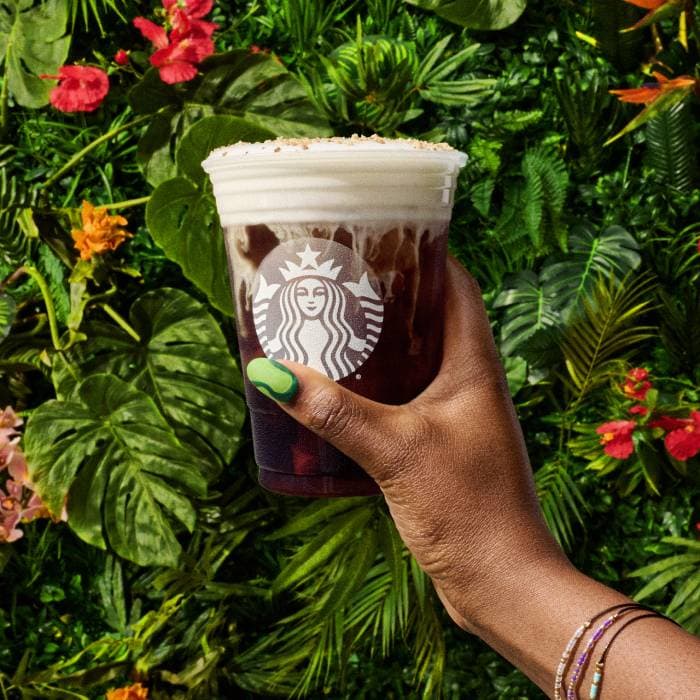 What Are the Prizes for the Starbucks Summer Game?
There are tons of instant prizes that many people have the chance to win. These include:
Starbucks Reserve Hawaii Tote
Starbucks Reserve Hawaii Tumbler
Cranium 25th Edition Board Game
Temporary Tattoos
$25 Starbucks gift card
$10 Starbucks gift card
$5 Starbucks gift card
100 Stars
50 Stars
25 Stars
10 Stars
5 Stars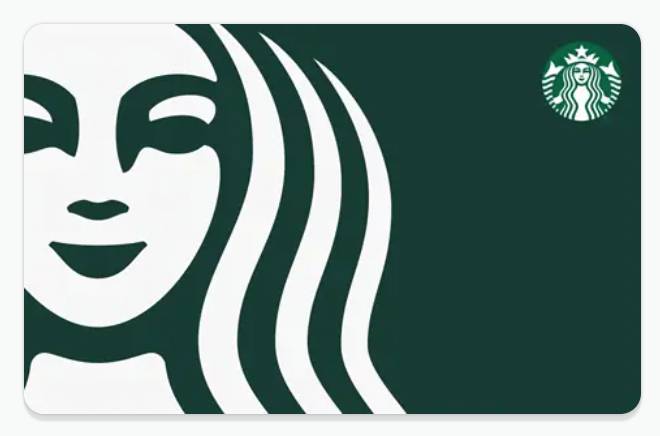 Then, there are the three big prizes in the sweepstakes entry:
1,000 Bonus Stars
a $250 Starbucks Gift Card
the Starbucks Adventure of a Lifetime (grand prize)
The grand prize is a five-night, all-expenses-paid trip for two, to a city that hosts one of the most unique Starbucks stores in the world. Ten lucky Starbucks Rewards members will have the chance to win this prize. So that increases your odds like…a little bit?
Starbucks Rewards members can visit the Starbucks Summer Game website or click the link found in the Starbucks app to start playing today. The game ends on June 18.
And if you're not a Starbucks Rewards member yet, that's okay! You can visit here to sign up and start playing today.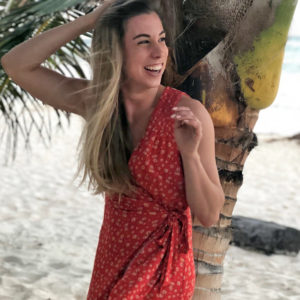 Latest posts by Hannah Rex
(see all)