When it comes to refreshments on St Patty's Day, you may automatically think of Guinness or Jameson. But if you're skipping the alcohol, these St. Patrick's Day secret menu drinks at Starbucks are another way to keep things festive.
We also wouldn't tell a single soul if you did slip some Jameson in there. Except for leprechauns. They terrifies us and we'll tell them everything.
While most of these custom concoctions — including a Shamrock Shake and Tea — are green, we've also sprinkled in some other fun options like a Frappuccino that apparently tastes like the rainbow.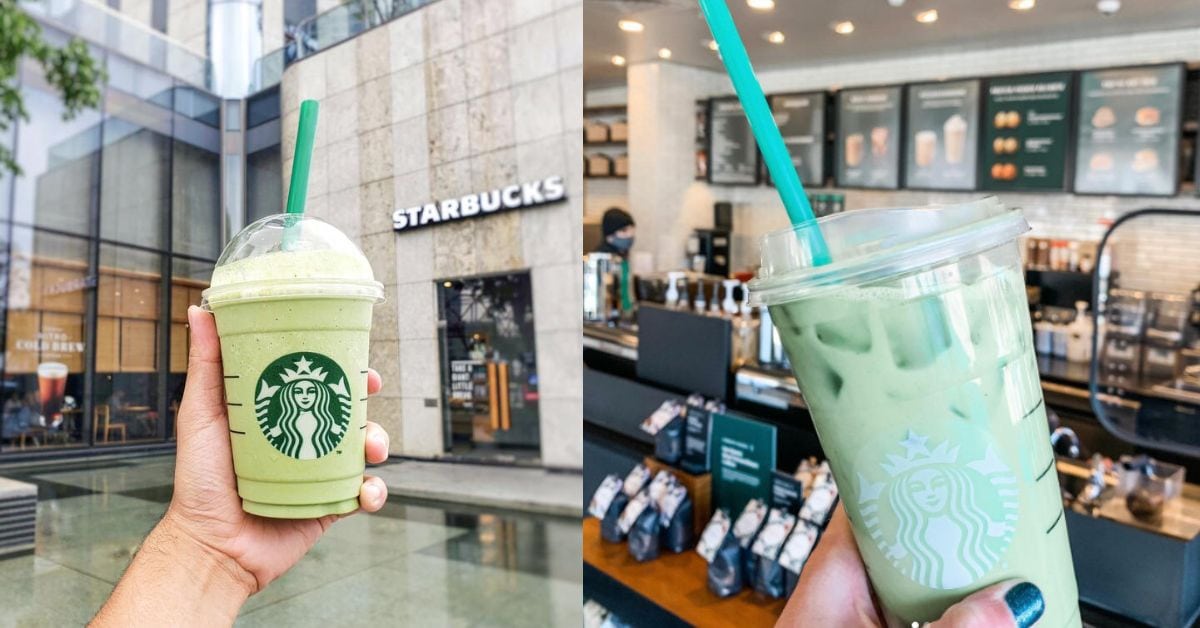 10 Starbucks St. Patrick's Day Secret Menu Drinks
1. Shamrock Tea
Ask for a venti iced Matcha Tea Latte with coconut milk
Ask for a splash of lemonade
Ask for 2 scoops of vanilla bean powder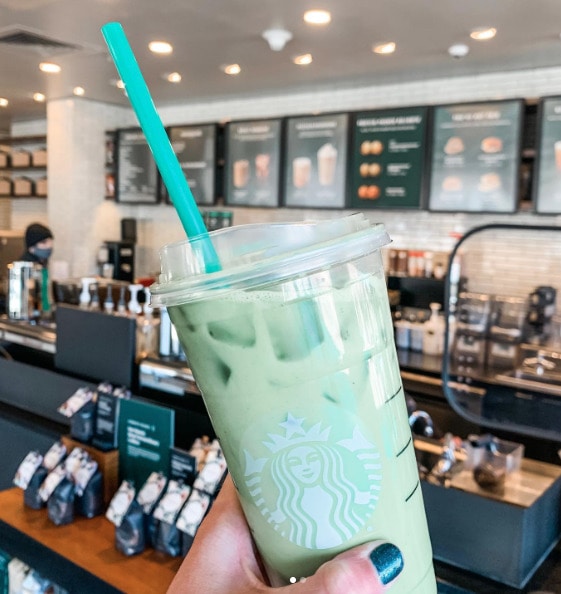 2. Clover Cold Brew
Order a venti Cold Brew
Ask for 4 pumps of white mocha
Ask for 2 pumps of vanilla
Top with Vanilla Sweet Cream Cold Foam with a scoop of matcha blended in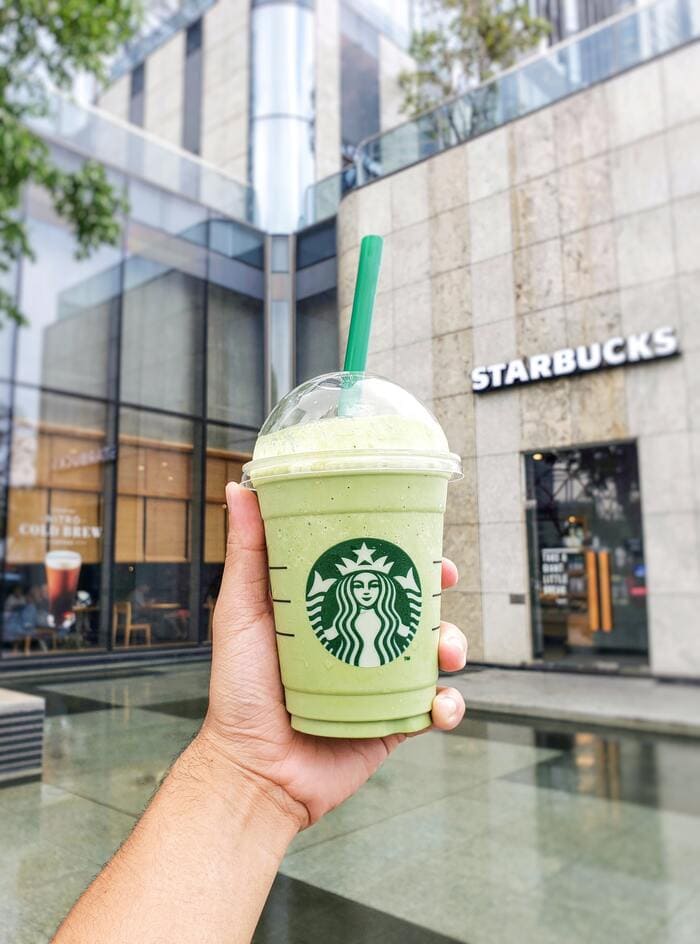 3. Lucky Leprechaun Frappuccino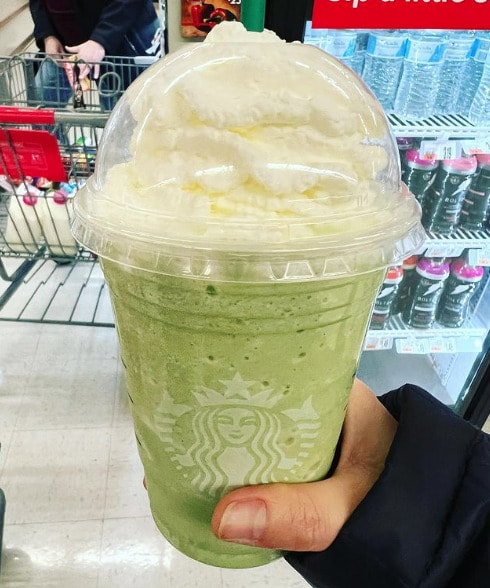 4. Shamrock Frappuccino
Order a Vanilla Bean Crème Frappuccino
Ask for peppermint syrup (1.5 pumps tall, 2 pumps grande, 2.5 pumps venti)
Ask for classic syrup (½ pump tall, 1 pump grande, 1.5 pumps venti)
Ask for matcha powder (2 scoops tall, 2.5 grande, 3 venti)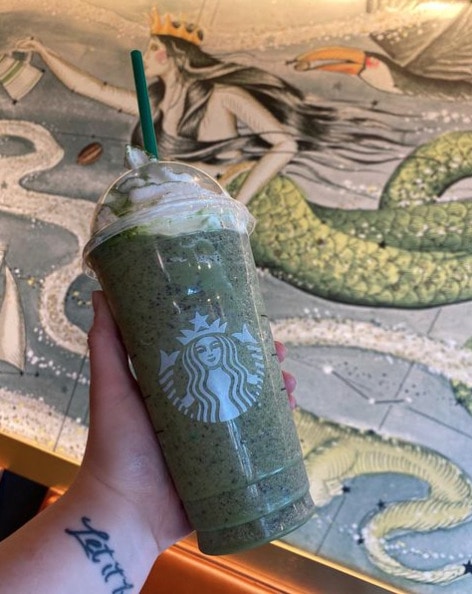 5. Shamrock Shake
Order a grande Matcha Crème Frappuccino
Ask for 2 pumps of vanilla syrup
Ask for 2 pumps of peppermint syrup
Blend in Java chips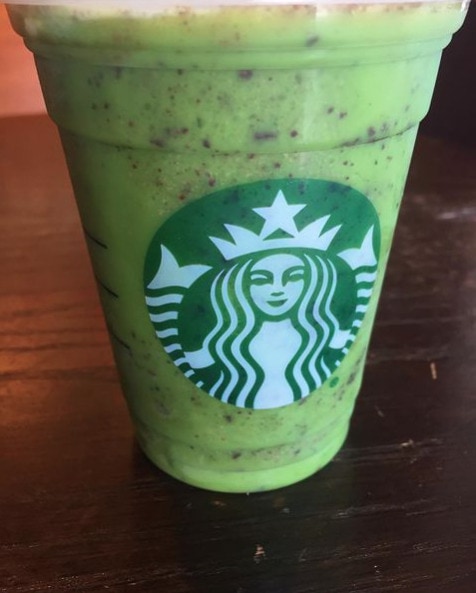 6. Pot of Gold Frappuccino
Order a Frappuccino with ½ cold brew and ½ oat milk
Ask for brown sugar syrup and cinnamon
Top with matcha whipped cream and salted brown butter topping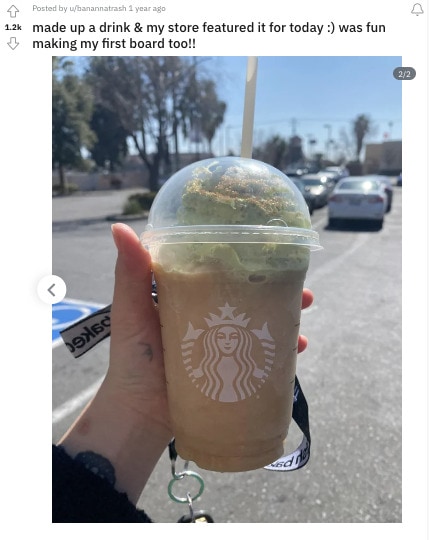 7. Skittles Frappuccino
Order a grande Strawberry Crème Frappuccino
Ask for 3 pumps each of vanilla syrup
Ask for 2 pumps each of raspberry and pineapple ginger syrup
Top with whipped cream and strawberry drizzle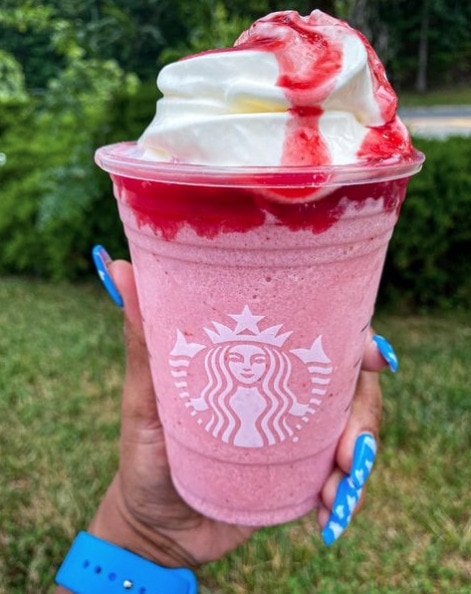 8. Starbucks Green Drink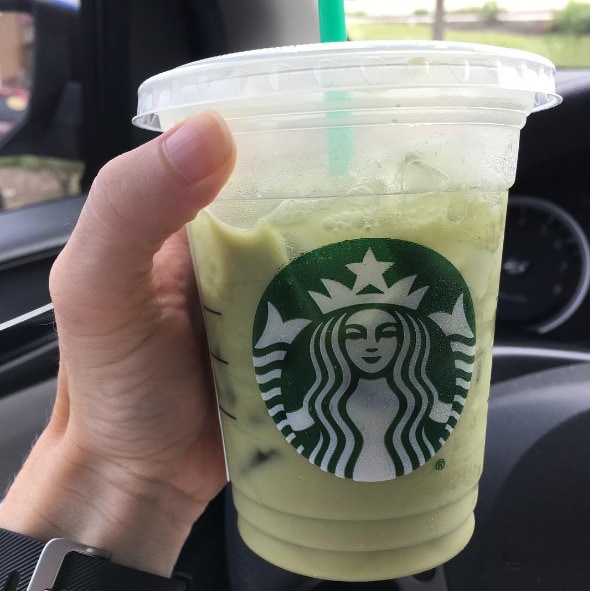 9. Baby Yoda Frappuccino
Order a grande Matcha Crème Frappuccino
Ask for 2 pumps of caramel syrup
Ask for caramel drizzle around the cup and on top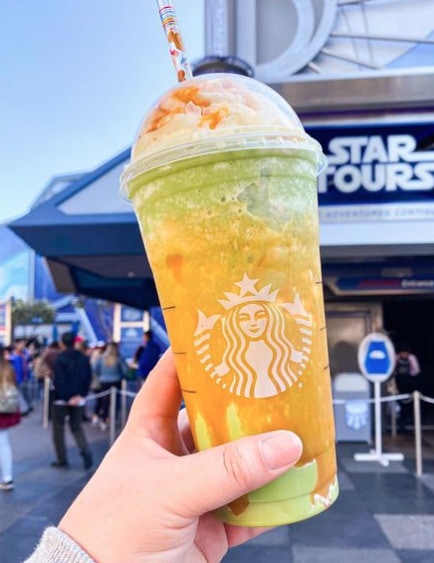 10. Liquid Luck
Order a venti Iced Matcha Lemonade
Ask for 7 pumps of classic syrup
Ask for 7 pumps of honey
Ask for coconut milk
Ask for ice and shake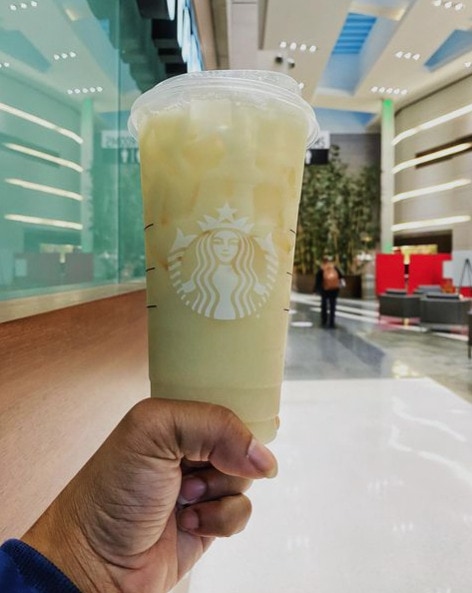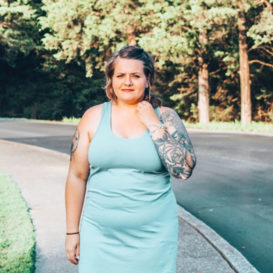 Latest posts by Ashley Hubbard
(see all)