Move over Pink Drink. Because Starbucks just announced that on July 25th, their collaboration with BLACKPINK will hit stores across Asia. The collab includes exclusive tumblers as well as a BLACKPINK Frappuccino and two desserts.
Starbucks has an annoying habit of releasing all their best stuff overseas (:cough: their Halloween collection :cough:) but the good news for all fans of the chart-topping K-Pop group is that it's pretty easy to order your own version of the Strawberry Choco Cream Frappuccino. And, resellers are already listing cups on eBay.
Sure, they might be almost as expensive as a one-way ticket to Korea. But, hey, no jetlag? In the meantime, here's the details on the menu items and how to order the Frapp.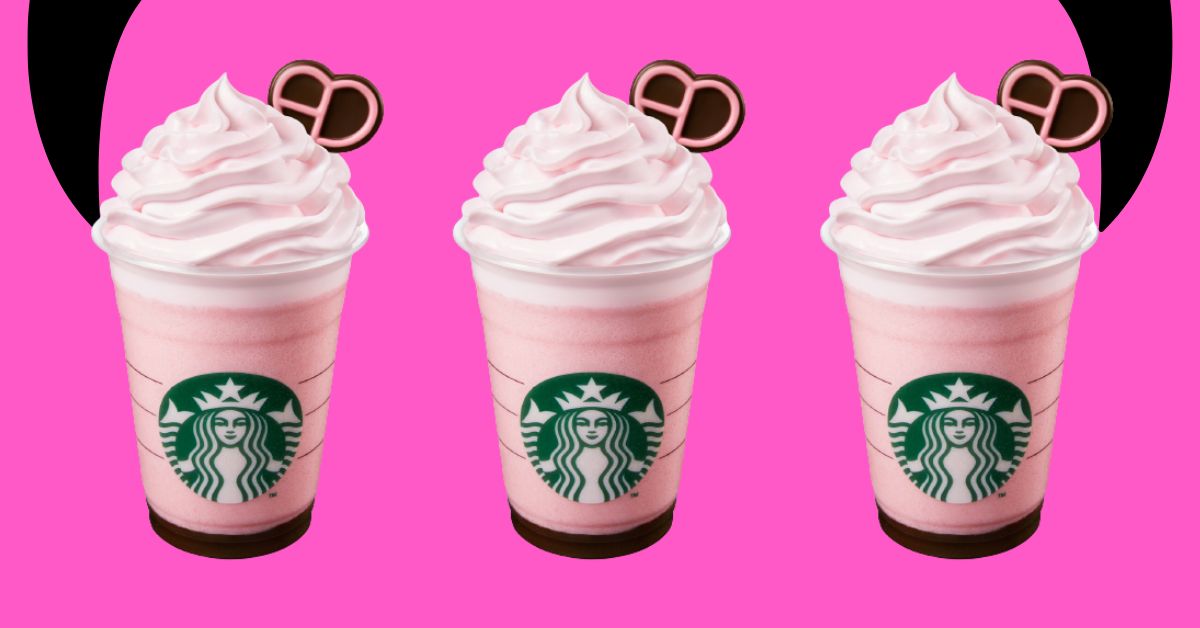 What Is the BLACKPINK Frappuccino?
Starbucks says that the new BLACKPINK Strawberry Choco Cream Frappuccino is "reminiscent of the chic and edgy vibe of the group's latest album Born Pink.
The stunning beverage blends strawberry syrup and dark chocolate sauce with feel-good oat milk and chocolate curls, topped with light pink whipped cream and a heart-shaped chocolate with their logo.
It sounds… well it sounds amazing. Who doesn't want a strawberry chocolate Frappuccino? And, with oat milk to boot?
With its sweet combo of the group's pink and black colors, this limited-time summer drink is like wearing a pink dress and pairing it with black combat boots and a spiked necklace. Or like dressing up as one of the four members of your favorite pop band.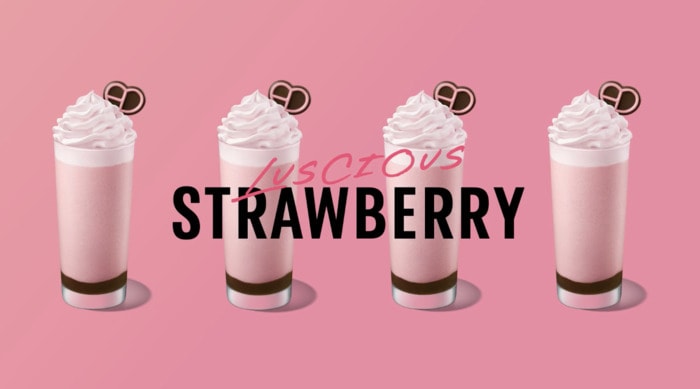 How Do I Order It?
This is a pretty easy Starbucks Frappuccino to create using the customizable options. Technically that would make it a Secret Menu drink, but it's honestly so simple that it's like going to In-N-Out and asking for something protein style.
Ask for this at Starbucks: "I'd like a Grande Strawberry Crème Frappuccino with oat milk, mocha sauce, and whipped cream. Please top with dark chocolate curls."
If the dark chocolate curls are not available, ask for Frappuccino chips.
What about the chocolate heart, though? While you won't be able to get the whipped cream colored pink, you could make similar chocolate hearts using this mold and some pink candy melts.
Tell Me More About Starbucks' BLACKPINK Desserts
The two new bakery items include a BLACKPINK Strawberry Cream Choco Brioche and a BLACKPINK Strawberry Choco Baumkuchen. These you'll have to fly to South Korea to get. Because, even if someone brings them back for you, they'll be stale AF.
The brioche is filled with pink strawberry milk cream and topped with strawberry pieces. The baumkuchen, a German-style ring cake, is chocolate-flavored and has strawberry milk cream piped on top.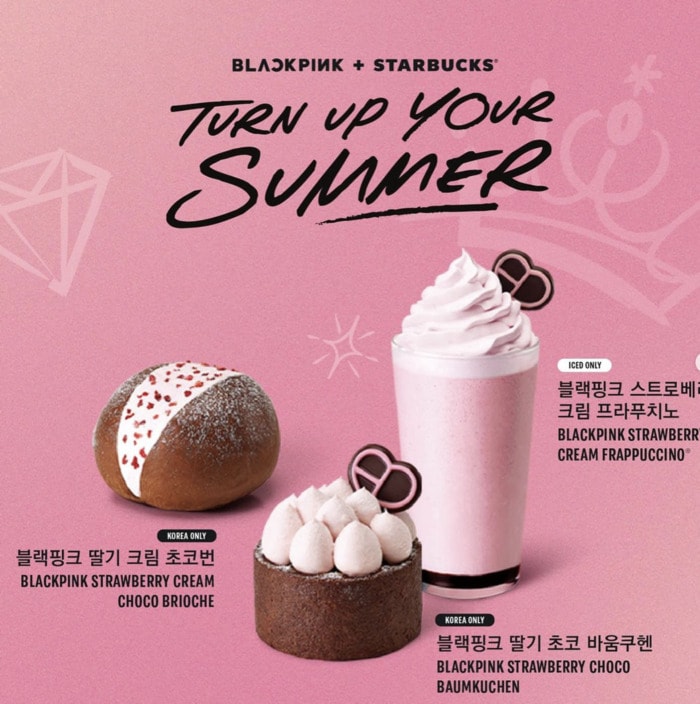 Where Can I Get the Official BLACKPINK Frappuccino?
According to Starbucks, the strawberry and chocolate blended beverage will be available in Hong Kong, Indonesia, Korea, Malaysia, The Philippines, Singapore, Taiwan, Thailand, and Vietnam.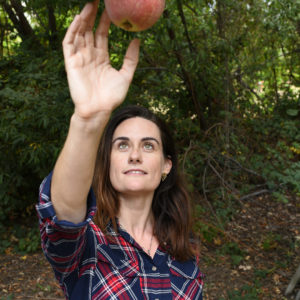 Latest posts by Rebecca Swanner
(see all)