It's the dog days of Summer, when it's too hot to bake anything or drink not iced. It also is the time of year when Dunkin' announces their autumnal menu. And, this year is no different. So, here's your first look at Dunkin's fall menu for 2023.
When will pumpkin spice return to Dunkin'? Well, according to food insider Markie Devo, you'll be able to enjoy a Pumpkin Spice Latte starting on August 16th and until October 31st. When it turns into a pumpkin. Wait, no, something isn't right there.
Along with the Pumpkin Spice Signature Latte, it looks like there will be some returning fall favorites as well. Here's the sneak peek.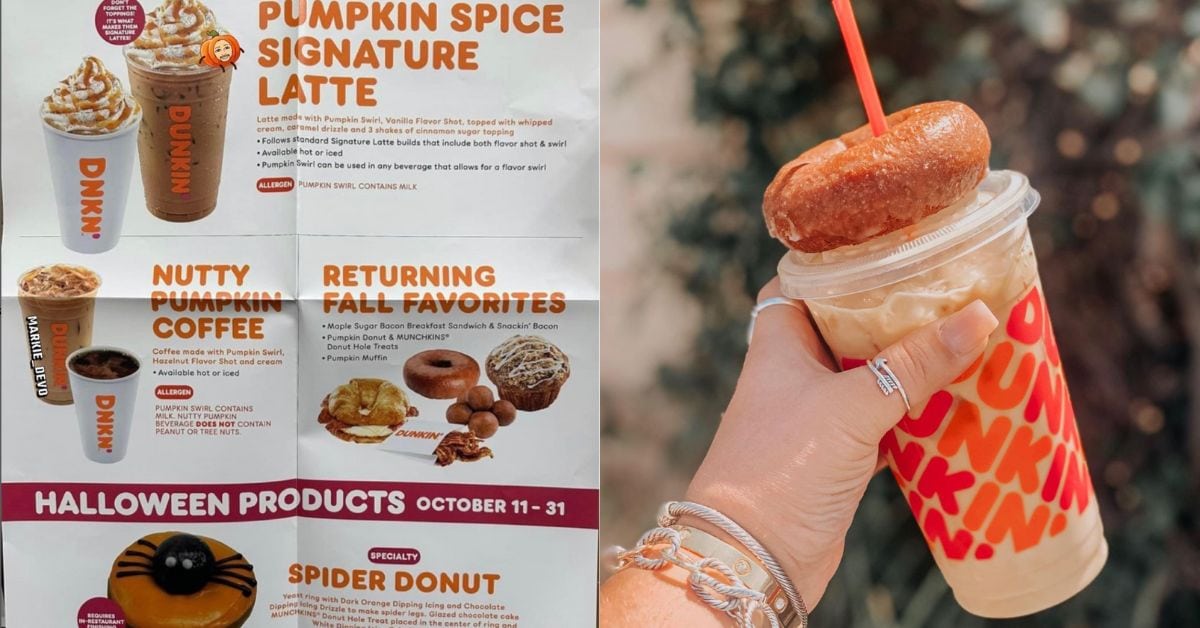 What Will Dunkin's Fall Menu Include?
According to various Internet sources, Dunkin's fall menu for 2023 will launch in stores around the U.S. on August 16th. Last year the menu launched on August 17th, so this time you'll get a whole extra day to take photos with your PSL.
Pumpkin Spice Signature Latte
Nutty Pumpkin Coffee
Maple Sugar Bacon Breakfast Sandwich
Snackin' Bacon
Pumpkin Donut
Pumpkin Munchkins
Pumpkin Muffin
Spider Donut
There are new items, so we're curious what the other coffee chains will be releasing come pumpkin spice season. Your move, Starbucks. You know, s'mores are good in the fall, too. Just sayin'.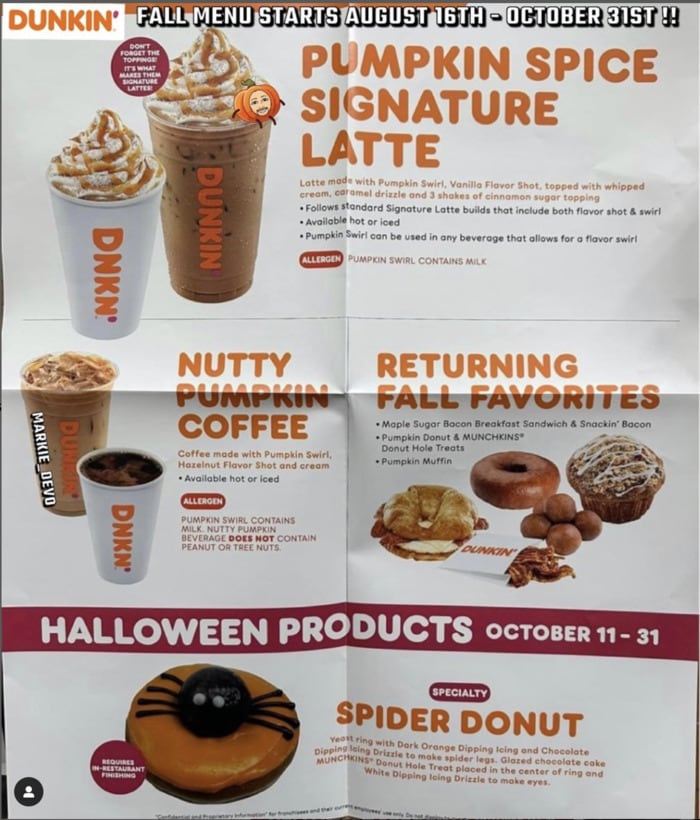 Dunkin' Fall Menu for 2023
1. Pumpkin Spice Signature Latte
Dunkin' has been crafting some delicious-sounding signature lattes like the Boston Creme and Strawberry Cheesecake. Unfortunately, they're all only available across the pond. At least we can enjoy this one in the States.
The Pumpkin Spice Signature Latte is made with Pumpkin Swirl, vanilla syrup, whipped cream, caramel drizzle, and 3 shakes of cinnamon topping. Never four, Chad. Never four. Oh, and coffee.
2. Nutty Pumpkin Coffee
This coffee includes Pumpkin Swirl, a hazelnut shot, and cream. Who needs caffeine when you have sugar? Us, that's who.
3. Maple Sugar Bacon Breakfast Sandwich
As much as we love the Maple Bacon donut at Voodoo Donuts, this does not seem like a healthy way to start the day. Welp, down the hatch!
4. Snackin' Bacon
There was another kind?
5. Pumpkin Donut
This classic donut is as basic as it gets. And for once, we like it like that.
6. Pumpkin Muffin
A little bit of frosting in my life. A little bit of streusel by my side… that's how the song goes, right?
7. Spider Donut
We suddenly have to go. Our friends, er, arachnophobia, is calling. Looks like we'll be waiting to see what Halloween donuts Krispy Kreme comes up with this year.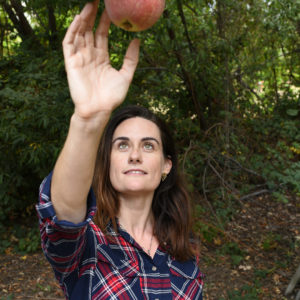 Latest posts by Rebecca Swanner
(see all)