For years, McDonald's has been collaborating with celebs on different menu offerings, but ICYMI, Dunkin' has too. And, while there somehow isn't yet a Ben Affleck-inspired drink, rumor has it that on September 13th, Dunkin' will release an Ice Spice Munchkins Drink.
In case the New York rapper's year wasn't big enough (see: cover of Teen Vogue, four songs in Billboard's Top 100, collaborations with Taylor Swift and others), Dunkin' created a drink for her named for her hit song "Munch."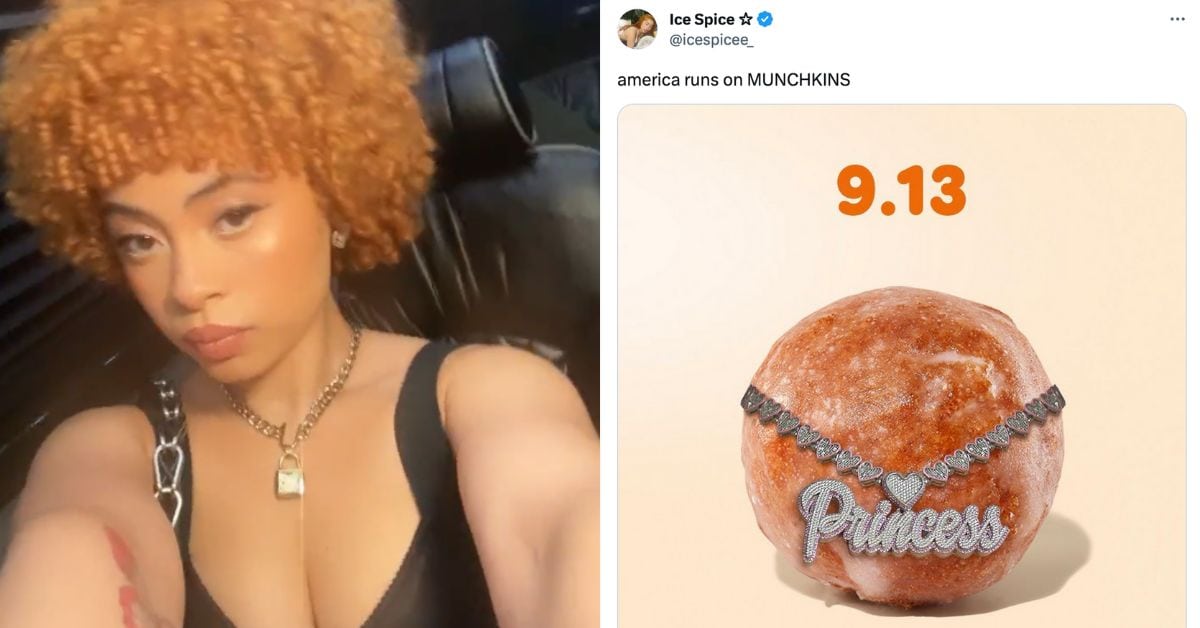 What Is the Ice Spice Munchkins Drink?
According to Markie Devo, for the Ice Spice MUNCHKINS Drink, Dunkin barsitas will blend Frozen Coffee with Pumpkin MUNCHKINS Donut Hole Treats. Then they'll drizzle caramel on the inside of the cup, fill it with the donuty concoction, and top the drink with whipped cream and caramel drizzle.
It sounds to us like it's basically a Caramel Frappuccino, but with a donut blended in. And, for that, we will indeed be running to Dunks to get on.
Dunkin and Ice Spice teased the collab on social with an image of a picture of a donut hole with her diamond "Princess" necklace and the release date of the drink.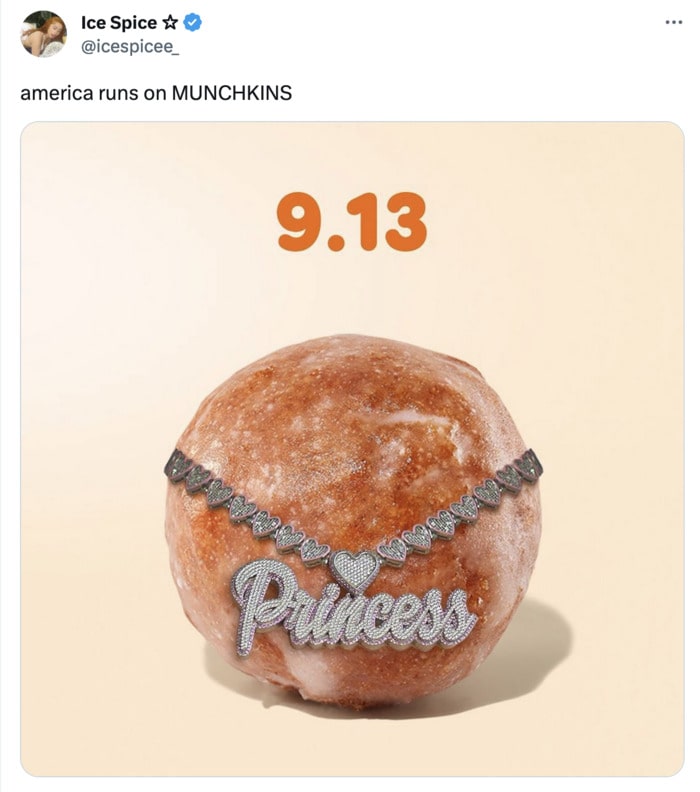 When Can I Get the Ice Spice Drink?
You can pick it up at your nearby Dunkin Donuts as early as Wednesday, September 13th, and it'll be available through October 31st (Halloween). While it's not an official part of their Fall menu for 2023, it's a welcome latecomer.
Kind of like that kid in tenth grade who joined halfway through the year and saved our field hockey team.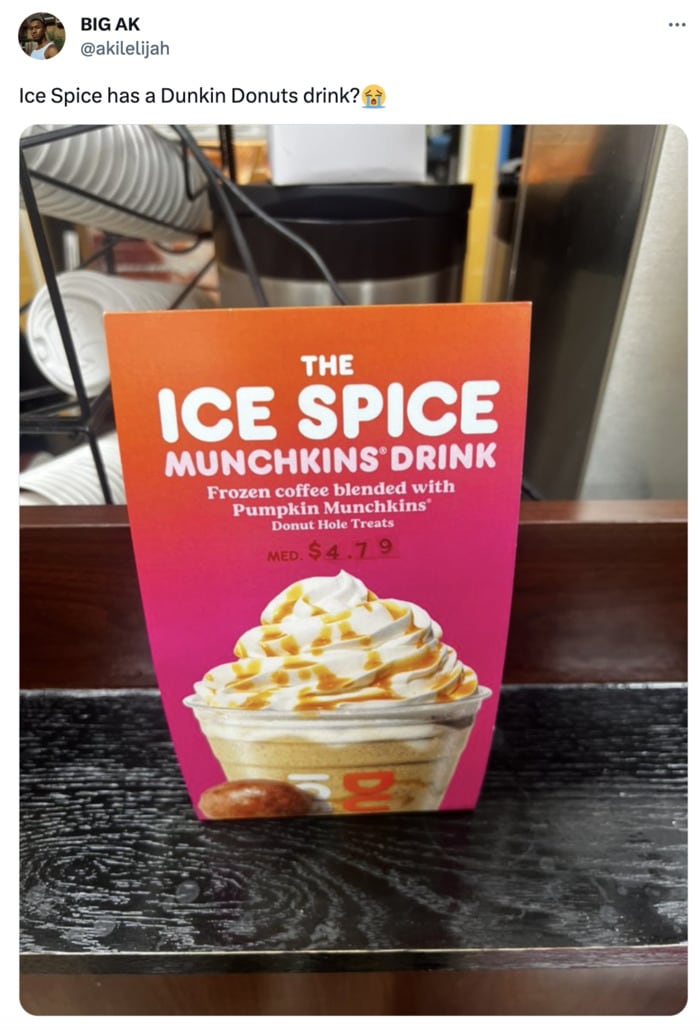 Is This Dunkin's First Celebrity Collaboration?
Nope. Back in 2021, Dunkin' launched the Charli Cold Foam. That drink was a collab with TikTok star Charli D'Amelio and featured Cold Brew with three pumps of caramel plus Sweet Cold Foam and cinnamon sugar on top.
Reportedly, it represented her go-to order. If these keep doing well for Dunks, we'll probably see more of them. Maybe they'll even do one for Jim Jarmusch featuring just black coffee and more black coffee.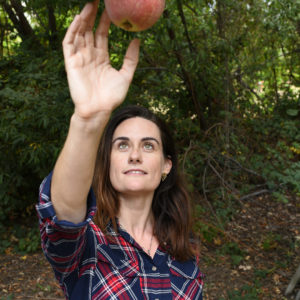 Latest posts by Rebecca Swanner
(see all)