Hot cocoa can cure all things, and the many different variations and hot chocolate flavors can prove it. Bad breakup? Classic hot chocolate with lots of marshmallows. Bought one too many pairs of workout pants during Old Navy's clearance sale? Peppermint hot chocolate with whipped cream.
Your mother-in-law reminding you she exists? Hot chocolate bombs with a shot of whiskey.
And sure, we'd never turn down a classic, no frills cup of the good stuff. But you don't need to limit yourself to boring hot chocolate when there are so many options! There's something for everyone here, including those people who like to drink white hot chocolate.
No judgment. But like…let us know if you need to talk about something.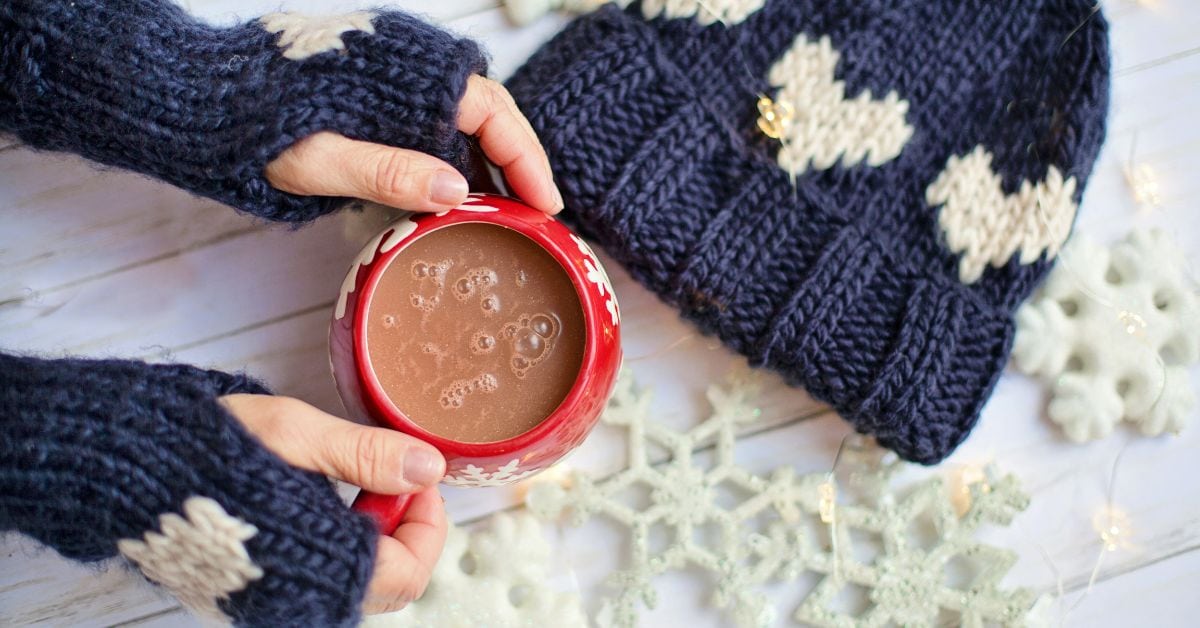 21 Delicious Hot Chocolate Flavors
1. Swiss Miss Lucky Charms
Lucky Charms aren't just for kids, OK? Swiss Miss' Lucky Charms hot cocoa brings that magically delicious feeling into adulthood, which is good, because adulting is hard. And we could all use a break (and some sugar) from time to time.
Available at Target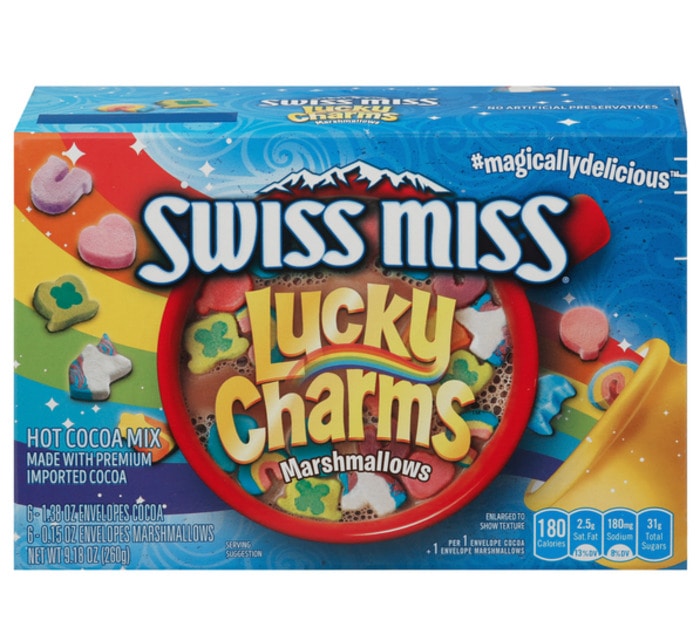 2. Land O Lakes Chocolate Supreme
If "death by chocolate" is the way we're gonna leave this world, we can't even be mad. The Land O Lakes Chocolate Supreme cocoa is chocolate upon chocolate upon chocolate. We have a headache (and a happy belly) just thinking about it.
Available on Amazon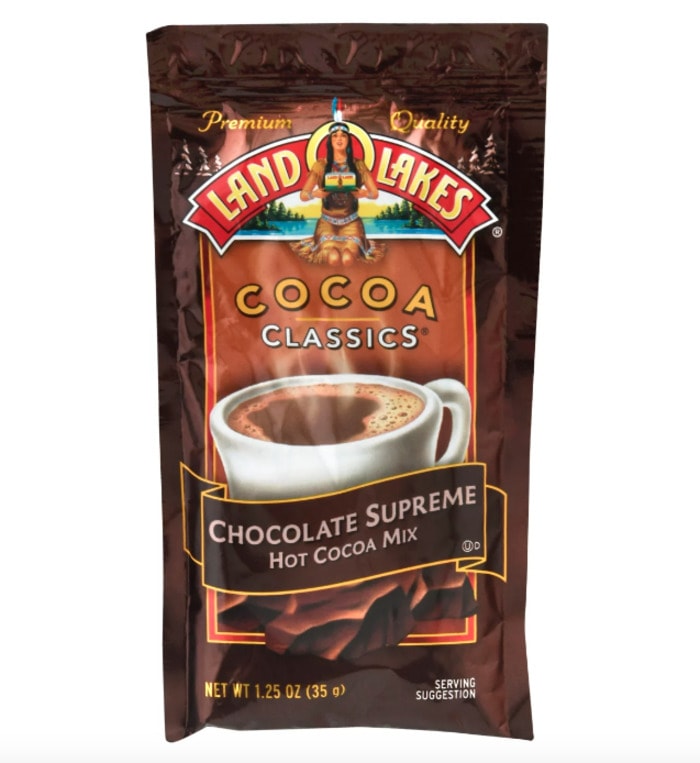 3. Nestle Abuelita Hot Chocolate Mix
Grandmas do everything better (just ask your grandpa). So that's how we know the Nestle Abuelita Hot Chocolate Mix is an absolute banger. This cold-weather drink is super creamy and even richer than the startup bro you hooked up with last year.
Available at Target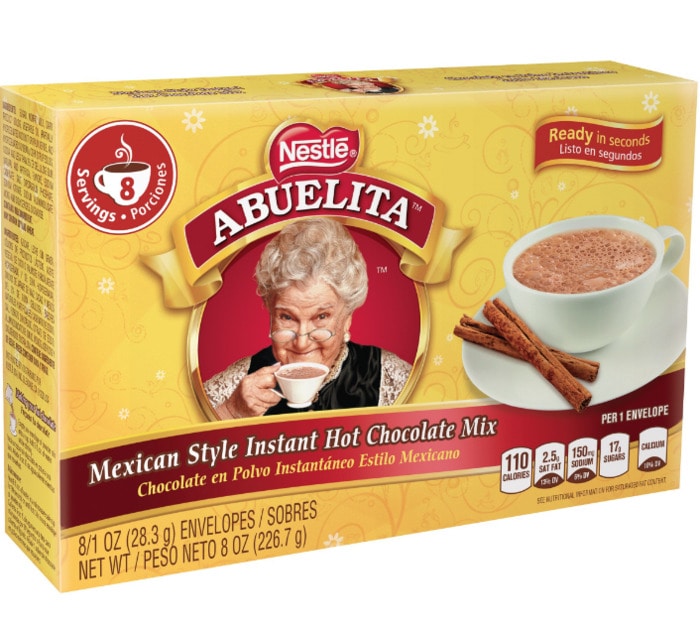 4. Stephen's Chocolate Raspberry
Chocolate and raspberry go together like peanut butter and jelly, like ham and cheese, or like Michael B. Jordan and a 12-pack of abs. The best part about this chocolate raspberry hot cocoa is that you can almost feel like your drink is healthy. Raspberry flavor is just like fresh raspberries…right?
Available on Amazon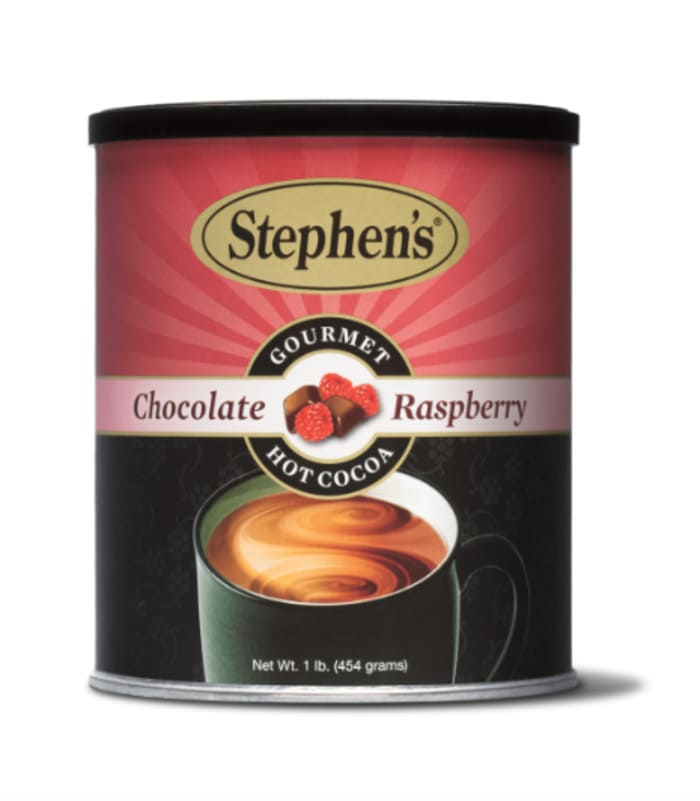 5. Swiss Miss Cinnamon Toast Crunch
Another cereal-inspired hot chocolate flavor, this Cinnamon Toast Crunch variation will give you flashbacks to snow days and Saturday morning cartoons. Add in a few fireball shots and you'll have the best adult time ever.
Available at Target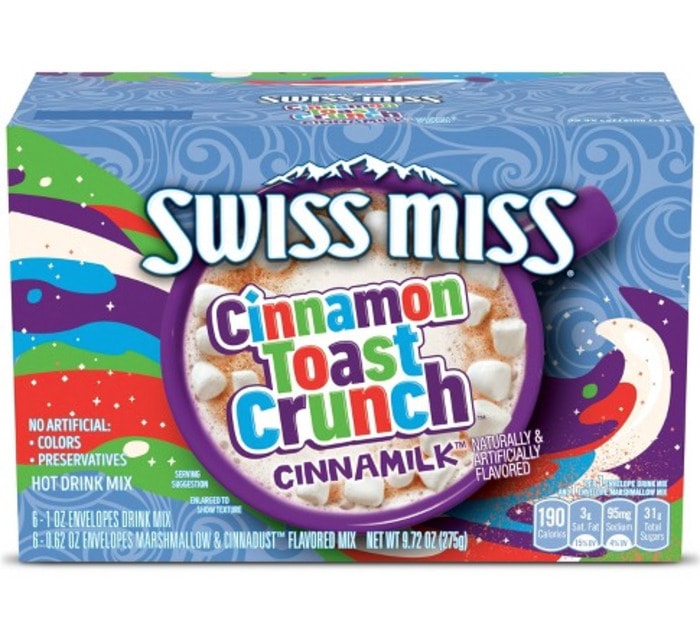 6. Land O Lakes S'mores
There's only one sweet thing we love in this world more than s'mores, and that's Harry Styles' smile. But that won't fit into a mug on a brisk day, so this Land O Lakes S'mores cocoa is the next best thing.
Available on Amazon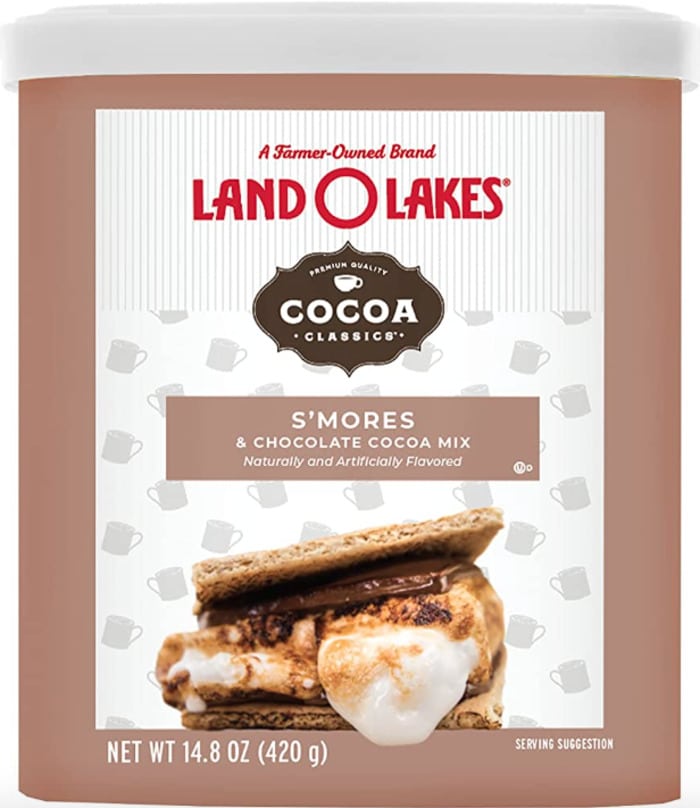 7. Swiss Miss Pumpkin Spice
Pumpkin spice is fall and hot chocolate is winter, and we feel like there's an argument in here about capitalism and trying to take our money for two full seasons. But we're going to ignore all that and enjoy this pumpkin spice hot chocolate flavor all year long. Yes. We said year.
Available on Amazon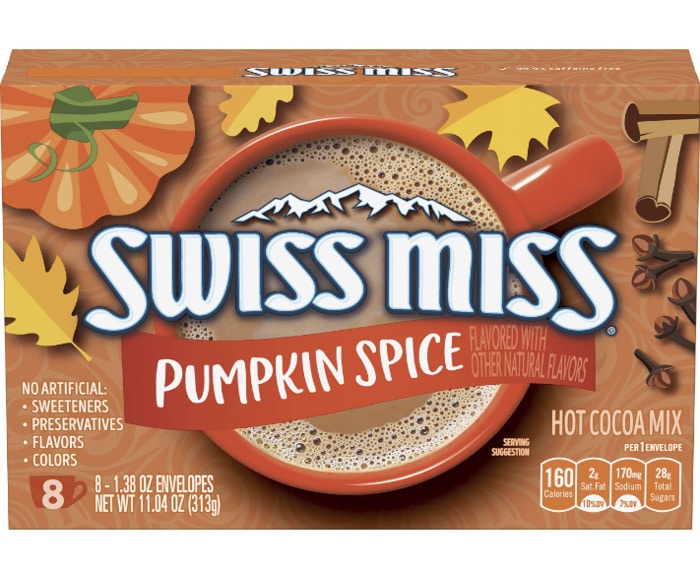 8. Cadbury Original Drinking Chocolate
Just imagine drinking a cup full of Cadbury eggs, and you'll get this rich, delicious hot chocolate. And since Cadbury eggs are probably cheaper than chicken eggs, it's really just like saving money. We love a good deal.
Available on Amazon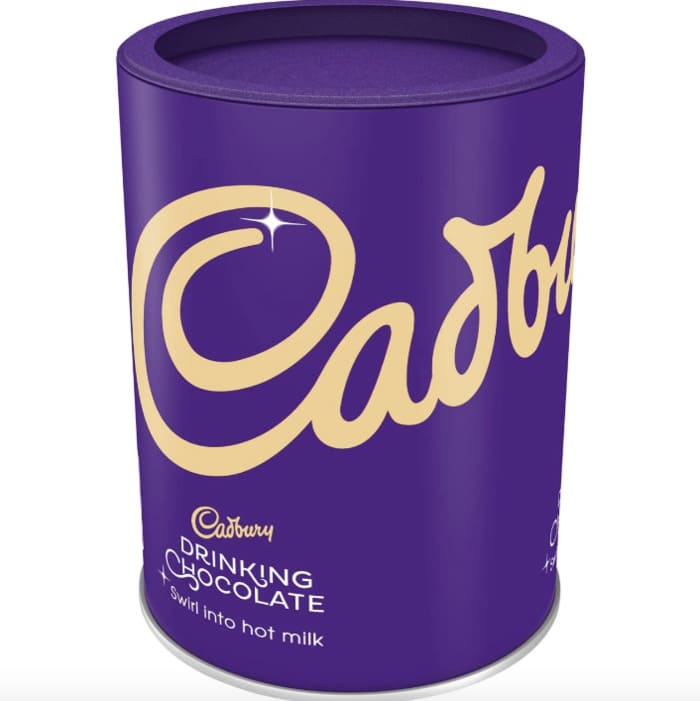 9. Trader Joe's Salted Caramel Hot Cocoa
Trader Joe's hot cocoa is inspired by its Dark Chocolate Sea Salt Caramel candies, and for that, we say thank you. Mr. Joe knows what the people want, and that a fantasy about melting candy into a sippable liquid form is totally normal. Or at least it's more normal than some of your other intrusive thoughts.
Available at Trader Joe's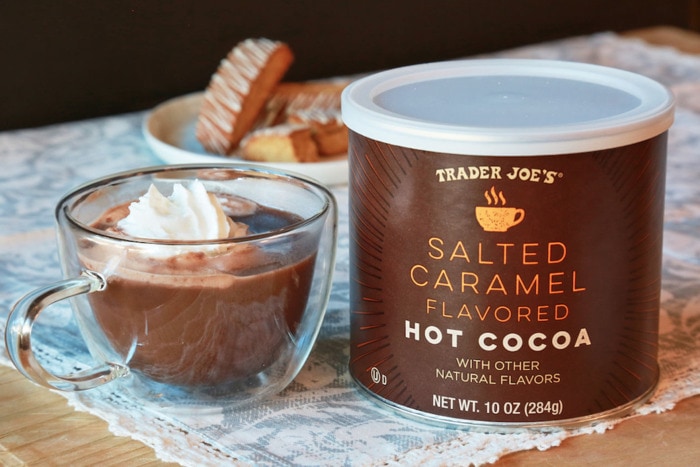 10. Land O Lakes Arctic White
If you're one of those people who somehow believes that white chocolate is edible, then this is for you. The Land O Lakes white chocolate drink is no doubt buttery, but not at all chocolaty, so we'd suggest squirting some chocolate syrup into it. Counterproductive? Maybe. Genius? We'll accept our Nobel prize any day now.
Available on Amazon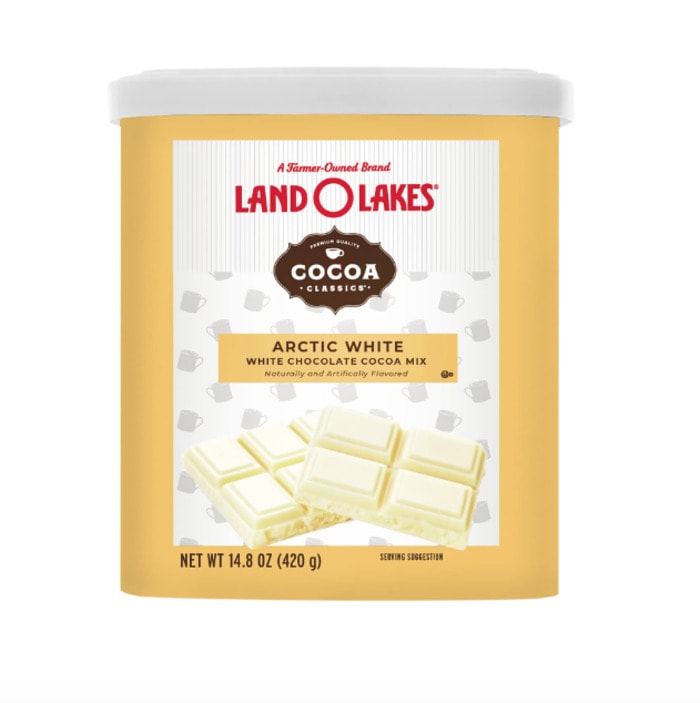 11. Good & Gather Peppermint Hot Chocolate
There's a delicate balance when it comes to a peppermint drink. You want, "refreshing like a cool winter day," and not, "why is there toothpaste in my mug?" Call up the gymnastics team, because Target's peppermint cocoa nails that balance every time.
Available at Target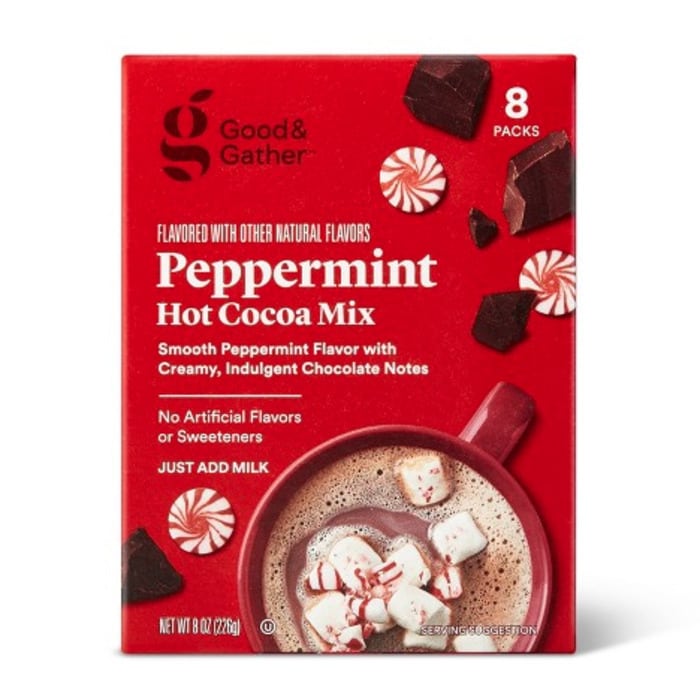 12. NUMI Organic Touch of Chili Drinking Chocolate
Light yourself on fire from the inside out with this hot cocoa that has a touch of chili. It includes cayenne, cinnamon, and orange flavors, for a combo that will warm you up on even the coldest winter day. You know, like 60 degrees for any one who lives south.
Available on Amazon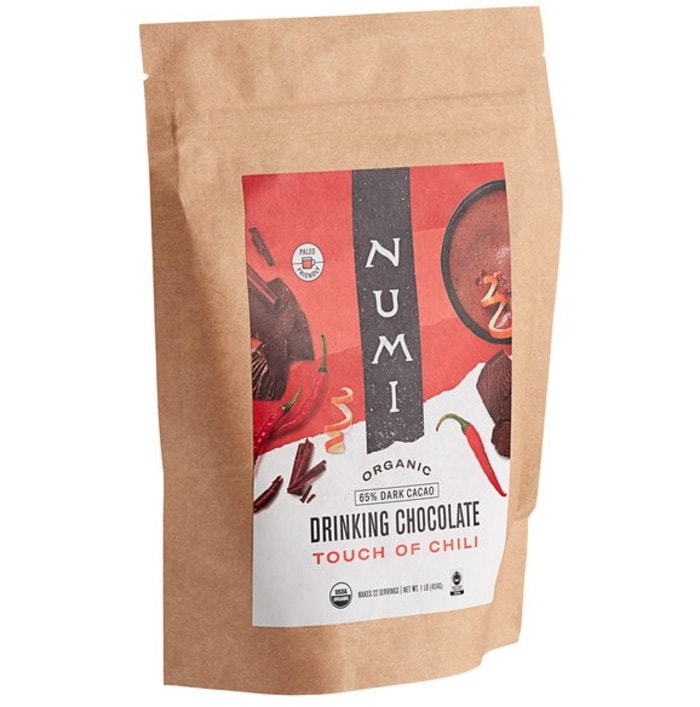 13. Swiss Miss Marshmallow
It doesn't get any more basic than this classic marshmallow hot cocoa, but some days, that's what you need. Put on your Uggs and Lululemon leggings and truly embrace the basic lifestyle. Bonus points if you put your cocoa in a Rae Dunn mug that says, "Blessed."
Available at Target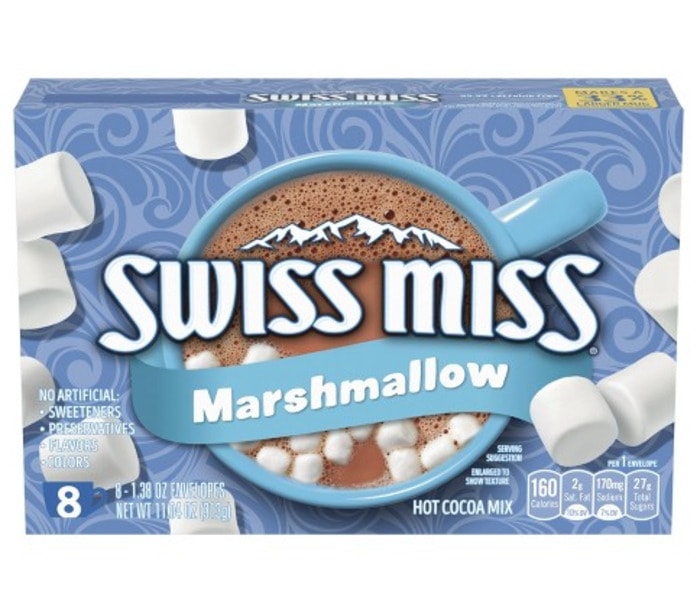 14. Land O Lakes Irish Cream & Chocolate
If there was ever the perfect vessel for a boozy hot chocolate, this is it. Although the mix doesn't actually include Bailey's, it will compliment a shot of it perfectly. Or two shots. You don't want it to be lonely.
Available on Amazon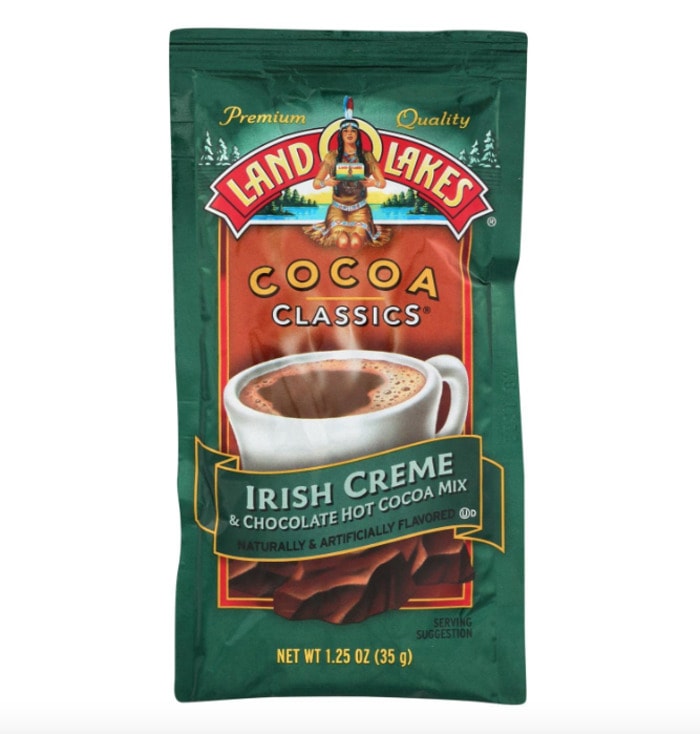 15. Swiss Miss Unicorn Marshmallow
Don't even bother telling us thatunicorn marshmallows are basically the same as regular marshmallows. We already ordered a lifetime supply of this hot chocolate because we're pretty sure it's the answer to all of life's problems. Except for traffic, but that's fine.
Available on Amazon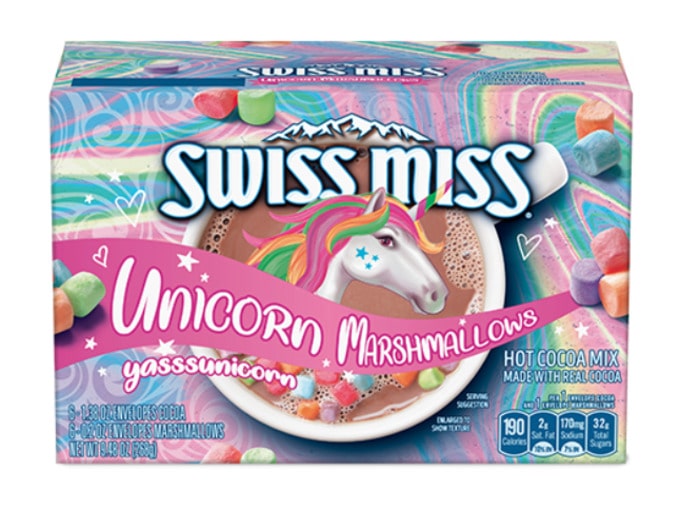 16. Aztec Drinking Chocolate
In need of a super fancy hot chocolate flavor for a winter gala at a mansion on a hill? Grab this flavor that's made with Mexican Vanilla beans, Ceylon cinnamon, ancho and chipotle chili and 62% cacao dark chocolate. We hear it works fine on a regular Tuesday night, too.
Available at Vosges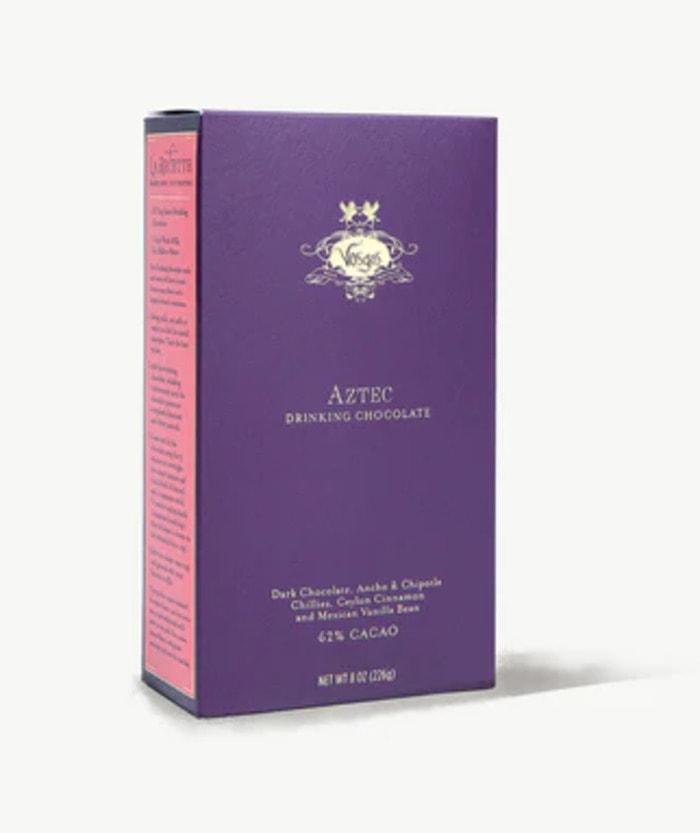 17. Nomad Organic Hot Chocolate
This pick is plant-based, vegan, gluten-free, and GMO-free, and is made with chili, cinnamon, clove, nutmeg, and ginger powder. Word on the street is that it can also do the trapeze. We love the versatility.
Available on Amazon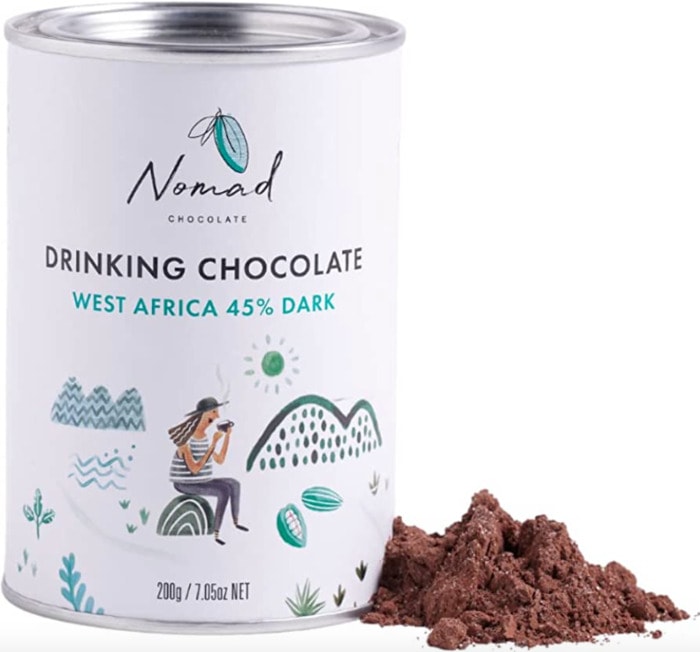 18. Teelixer Mushroom Cacao Latte
"Mushroom cacao latte powder" may sound like a distant relative of hot chocolate, but we say it's more like hot chocolate after a weekend at Coachella. Made with reishi mushroom powder and rose petal powder, it might just be one of the tastiest ways to become an influencer. OK, a micro influencer.
Available on Amazon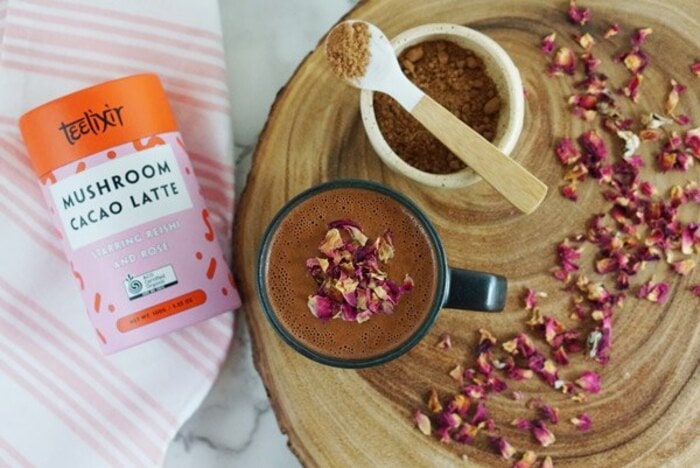 19. BomBombs Hot Chocolate Mix Gift Set
Cute and delicious? Just take our money now. This stunning gift set features a range of hot chocolate flavors, including Rocky Road, Peppermint Swirl, Gingerbread, Salted Caramel Donut, and more. See ya later, Starbucks.
Available on Amazon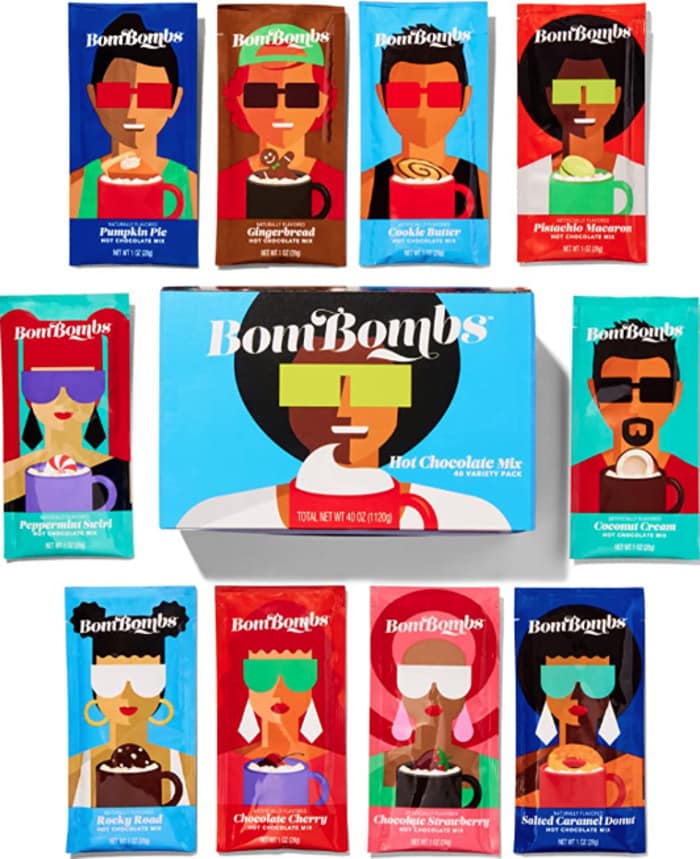 20. Stephen's Gourmet Peanut Butter Cup Hot Cocoa
Remember how we talked about melting candy into a drinkable form? Stephen's took that idea and ran with it full steam ahead, with chocolate peanut butter cups in hand. Finally, you don't have to hoard all the Reese's Cups from Halloween for use in the winter.
Available on Amazon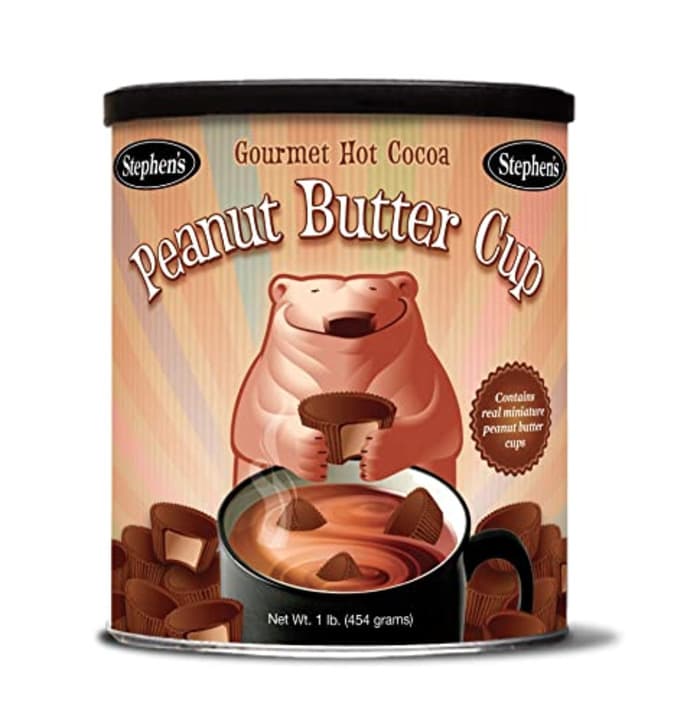 21. Jacques Torres Hot Chocolate Combo
This luxurious combo comes with Jacques Torres' signature Belgian dark bittersweet hot chocolate and their "wicked" spiced hot chocolate. It's perfect for those times when you're feeling naughty and nice. Simple and spicy. Right and wrong. Well, who are we kidding? You're never wrong.
Available on Amazon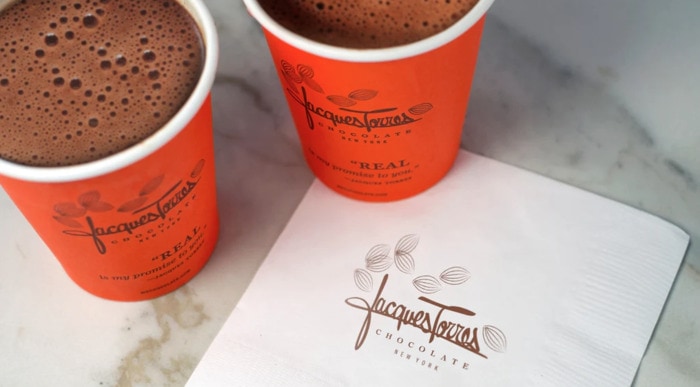 Latest posts by Hedy Phillips
(see all)