As Valentine's Day draws near, it's almost impossible to avoid those Russell Stover's assortments lining the shelves. And while being buried in a chocolate avalanche is a dream of ours, we understand that the choices can be overwhelming for some. So we put together the ultimate Russell Stover's chocolate ranking.
To help you decide on what to get your lover, of course. Definitely not because we wanted an excuse to eat a box of chocolates.
For this ranking, we went with a classic 10 oz. heart-shaped box. Even though some candies were far preferable to others, this was a much more enjoyable taste test than teddy bears and roses. Less fiber, though.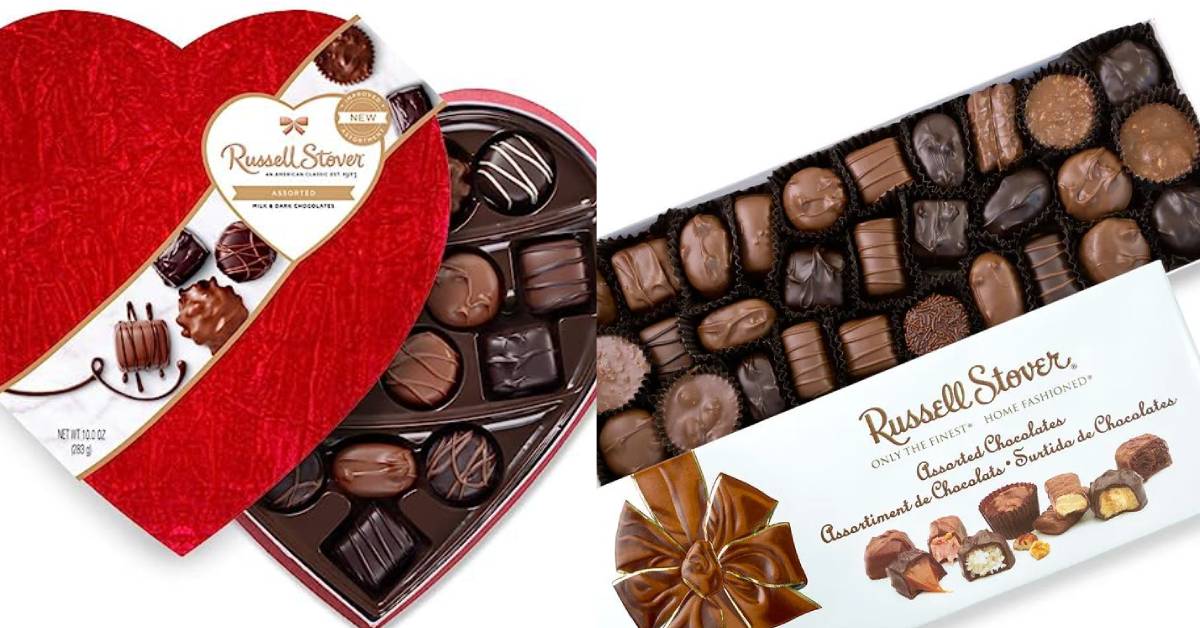 And even before we get into the taste test, we are issuing a point deduction to Russell Stover's for not having a map on the top. There were reference pictures on the back, but we stopped playing Minesweeper for a reason. Please don't make us relive the panic with something as high-stakes as chocolate.
11 Russell Stover's Chocolates Ranked from Best to Worst
1. Milk Chocolate Truffle
We have written in our very professional notes, "heck yeah," "delicious," "smooth," "velvety," and "here for it." If this were three years ago, you might think we were talking about how it feels to put sweats on top of clean shaven legs. But those days are long gone and we much prefer using our incredibly impressive vocabulary to talk about chocolate.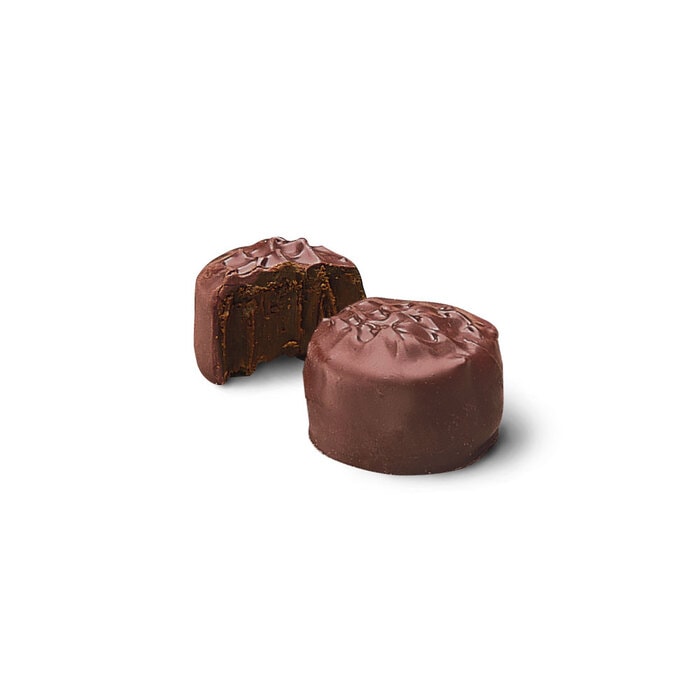 2. Peanut Cluster
These taste like peanut M&Ms that have more chocolate and are less upsetting to Fox News. A win and a loss, respectively.
Still a great piece of candy, near the top of our list because of the stellar job the peanut does to add texture and offset the sweetness of the chocolate. Mr. Peanut would be a proud papa, and George Washington Carver would be pissed that a fictional anthropomorphic legume is getting credit.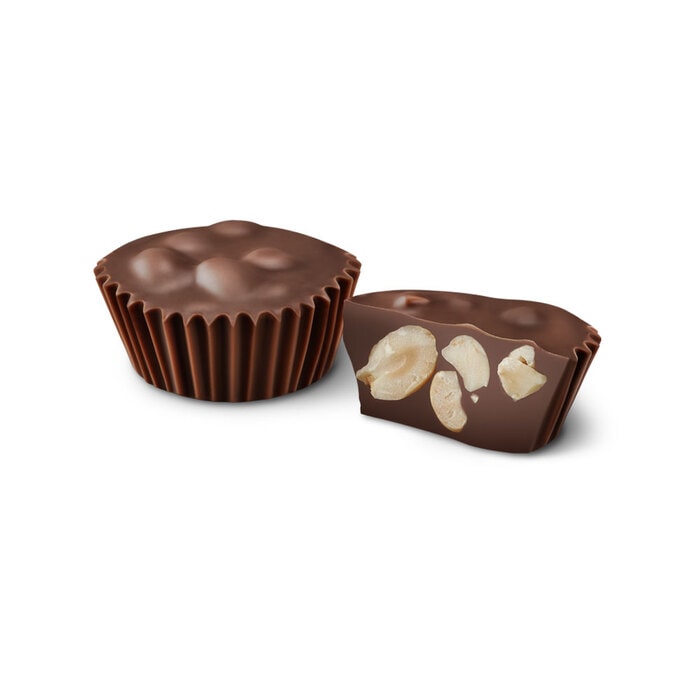 3. Dark Chocolate Truffle
We were expecting to prefer this to the milk chocolate option, thinking that the milk chocolate would be too much. But if there's one thing we learned from all of these tastings, it's to expect the unex…spectator sports are sports categorized by the presence of spectators, or watchers, at its competitions.
Bet you didn't see the end of that sentence coming, did you?!
Anyway, this dark chocolate is a little too dark. It mutes the richness of the truffle instead of hitting that Bruce Wayne balance of dark and rich. Still delicious, though. And the chocolate was tasty, too. (What's up, Christian Bale?)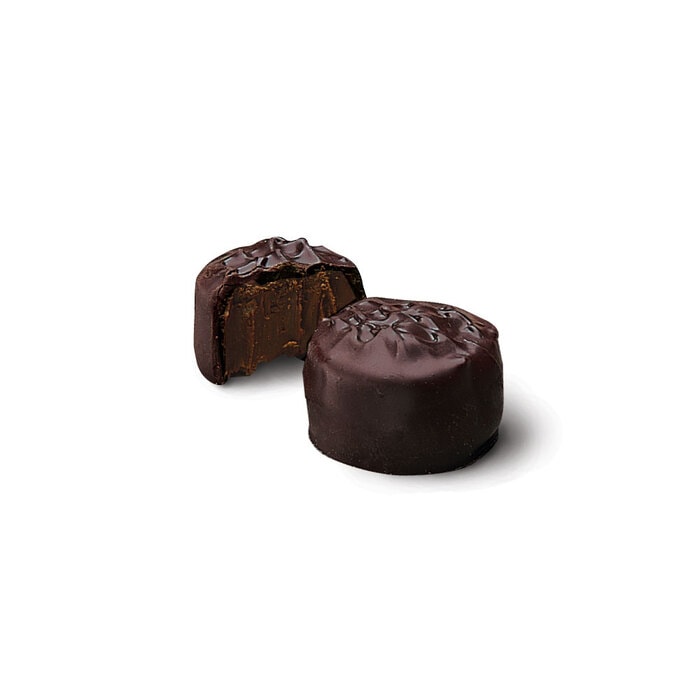 4. Toffee
In the market for strong chocolate flavor? You will be disappointed. Think the world needs more butterscotch? You will also be disappointed, but it's because there's only one of these bad boys in the box.
Chocolate has had its time in the spotlight, so we're okay with this being a wallop of butterscotch. However we don't recommend giving this to a lover as an aphrodisiac since they will immediately think of their grandmother's purse.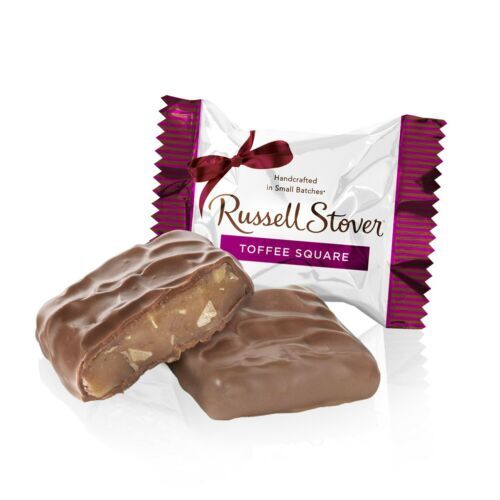 5. Vanilla Crème
The law states that you must eat this one with your pinkie up because it's so fancy that it's "crème," not "cream." It appeals to our inner high-society because of the name, and our inner child because the filling looks like marshmallow fluff.
It's good that the chocolate is on the darker side because the cream is so sweet and this is not far off from a big scoop of vanilla buttercream from one of those Betty Crocker tubs. We checked, just to make sure. And double checked, for science.
All in all, it's not bad, but it does veer on the sickly side.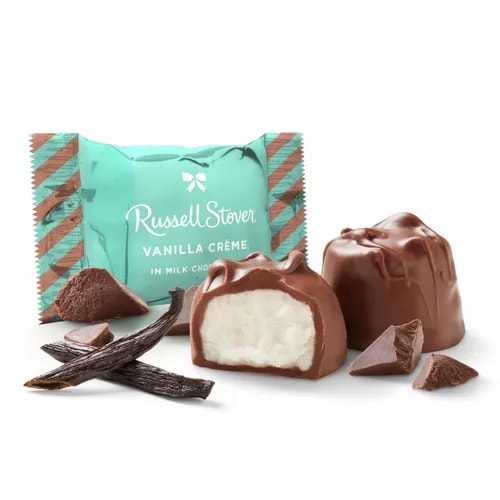 6. Milk Chocolate Buttercream
This one is good. That's our upper limit on praise for this one. We like the soft inside but we'd be more satisfied just buying a 3 Musketeers, which offers a similar chocolate in chocolate but more juxtaposition between the outside and filling. This one just feels like the chocolate couldn't commit to being filled or not, and decided to fudge it. Oooh, fudge…
We also won't ignore that it looks like a poo. Although the others could, too, especially if you're talking wombats. Did you know they poop cubes? Happy Valentine's Day!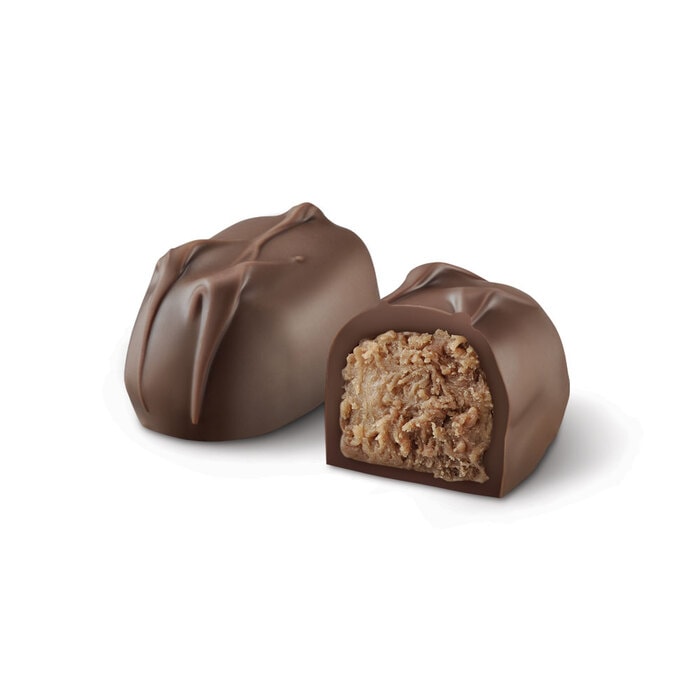 7. Dark Chocolate Caramel
This caramel is no joke. We ranked it considerably higher than the milk chocolate caramel because the overwhelming sweetness and volume of caramel really needed a bossy, dark chocolate. RIP to the milk chocolate.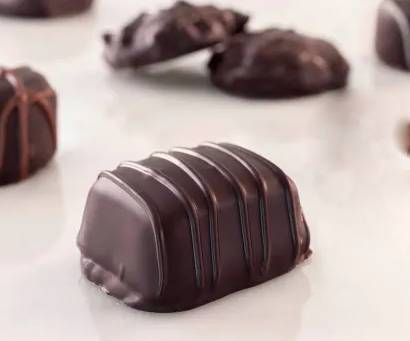 8. Strawberry Crème
If our lives depended on it, we could not close our eyes and tell you that this was supposed to be strawberry. It's startlingly similar to the vanilla crème, so it is just as tasty, but we docked it a couple spots for getting our hopes up and then shoving them into the trash.
We have a little more sympathy for this pink vanilla when we imagine it as the vanilla crème that's just a little shy because it's under review, and so it's blushing. Then we realize that's just the sugar rush talking.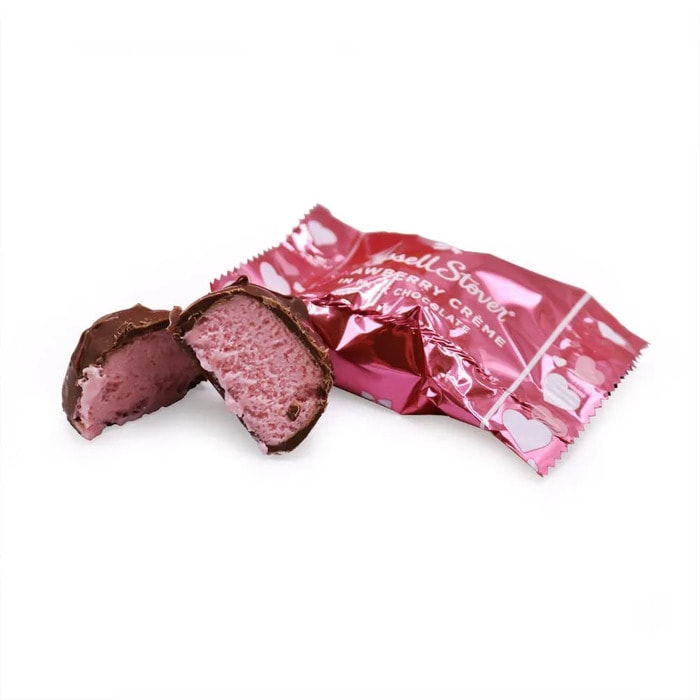 9. Pecan Delight
Pecan Delight? More like Pecan De-light on the nuts. We came into this one with high hopes of lots of pecan action, but found mostly caramel and chocolate, against which the pecans don't really stand much of a chance in terms of taste.
The nuts do offer a nice crunchy texture, but it could just be us convincing ourselves that the pecans are playing a part. We want them to feel love and welcome, but we can only very faintly hear their screams. "Put us in trail mix where we can shine!" Yes, pecans. You deserve better.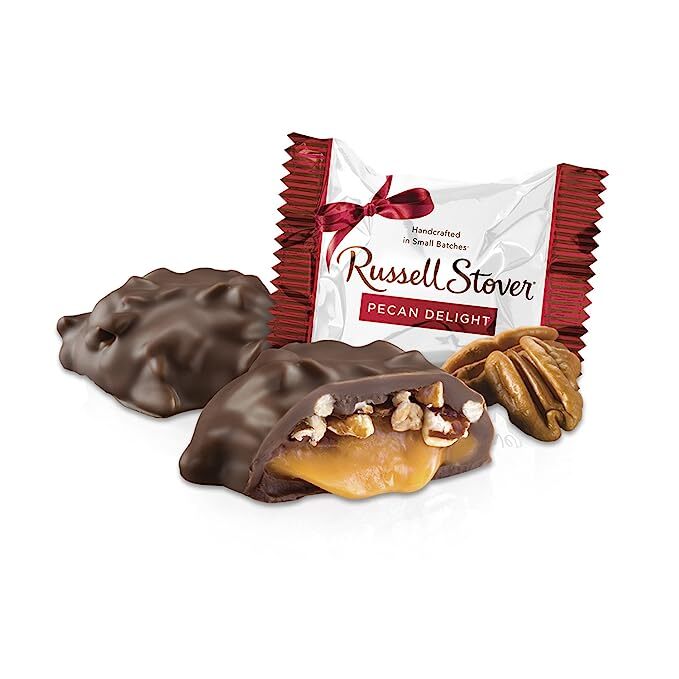 10. Milk Chocolate Caramel
We don't have a lot of time to write this, we're late for our role as mandibular stand-in for the Crimson Chin. Just kidding, we are human beings so we don't have a jaw strong enough for this chocolate.
In reality, we have all the time in the world to write this because we are still chewing. Yes, the chocolate and caramel combination is very sweet and could benefit from some salt, it's not worth fixing until the experience becomes less like a test of grit and muscle endurance.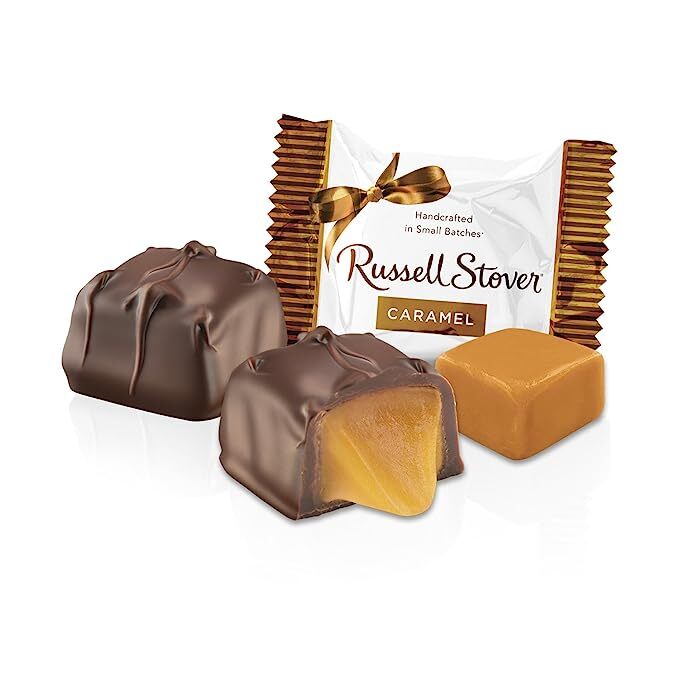 11. Nut Caramel
Russell Stover, what are you doing? We spent the whole time eating this thinking we were eating the dark chocolate caramel because there is nary a nut in sight. Except for the crazy people sitting behind their computers eating an entire box of chocolates and documenting the experience.
At first it thought it was the exhaustion setting in from munching like a cow trying to get through this caramel, but we pulled the whole chocolate apart and found one tiny bit of unidentifiable nut. Shame on you, Russell. Shame, shame, shame.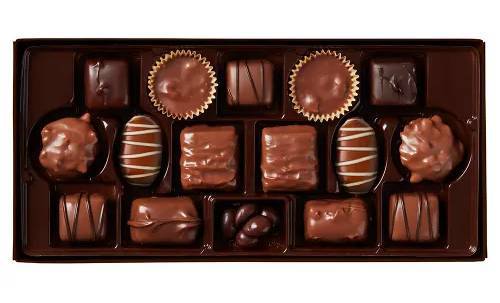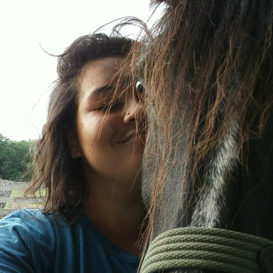 Latest posts by Hebba Gouda
(see all)