Ramen burgers and spaghetti donuts suggest that culinary masterminds have gone rogue. But there are Kit Kat flavors that prove it.
Sure, the new Blueberry Muffin Kit Kats sounds pretty tame. But there are some really out-there options that have us wondering if we're all a part of a reality show. If you've ever wondered what those weird flavors actually taste like, we took it upon ourselves to taste and rank 25 different ones, from the US and Japan.
Some flavors — like Matcha — were slam dunks. Some are why we have trust issues. Very few were what we expected. And, the experience was made more interesting by the flavor names being, in some cases, entirely absent. We love surprises.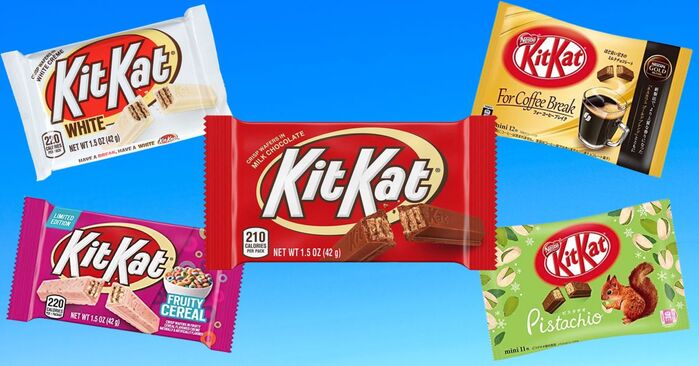 With a pack of palate cleansing saltines, too much time on our hands, and the nutritional angel on our shoulder firmly duct-taped and stowed away, we embarked on a taste test. This should save you the time, strange looks, and sugar crash that was, truthfully, totally worth it.
Below is our personal take on what we sampled, from best to worst. You can order most of them here.
25 Kit Kat Flavors, Ranked Best to Worst
1. Save The Blue Ocean Kit Kat
This was a mystery package without a flavor name. It was midway through the tasting and, after feeling betrayed by some of some of the lowest ranking ones, we half-expected it to taste salty and fishy. A true underdog (underfish?) story, this one came out on top.
We still don't know what it was supposed to be, but it tasted like malted milk and was absolutely delicious. Wish we knew the name so we could find it again. But perhaps it will be our…white whale. Sea what we did there?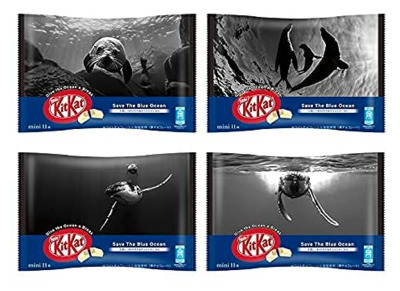 Available on Amazon.
2. Banana Caramel Kit Kat
No trace of caramel, but we loved the banana and chocolate combo. It was a little like a banana Laffy Taffy, but less overtly artificial. Of course it was still a little artificial, but in a nice way. Like using your customer service voice.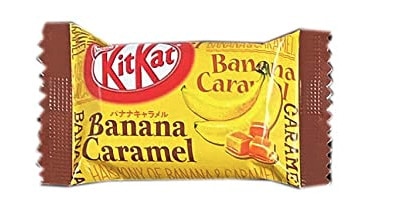 Available on Amazon.
3. Mint and Dark Chocolate Duo Kit Kat
It's mintier than a Thin Mint, but less minty than a Peppermint Patty. Sort of like an Andes Mint, but with a fun wafer crunch and fewer flashbacks to hotel room pillows. We're into it.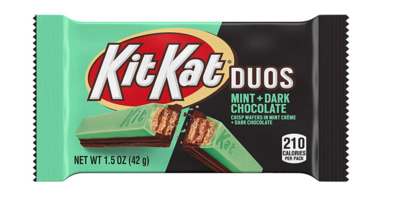 Available on Amazon.
4. Wheat Biscuit Kit Kat
Surprisingly good, considering it sounds like a retirement home snack time favorite. It's nutty in the way that makes you feel sophisticated. A bit like a belVita that doesn't waste any time fooling anyone into thinking it's healthy. Anyone up for a rousing game of pickleball?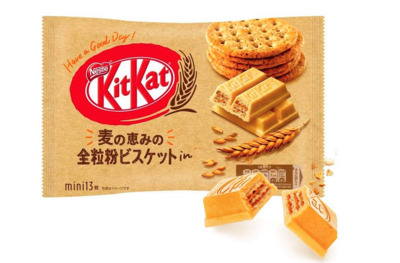 Available on Amazon.
5. Flan Pudding Kit Kat
Straight-up delicious. Tastes exactly like flan, but nowhere near as sticky. Unless you're eating these Kit Kats in the middle of a Nickelodeon awards show. Hope you brought enough to share.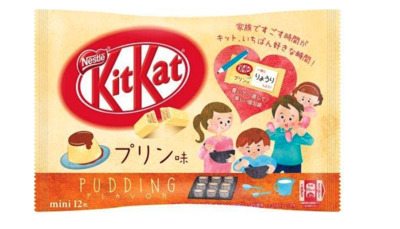 Available on Amazon.
6. Coffee Break Kit Kat
Based on the packaging, this doesn't seem like the flavor name so much as the occasion for which this candy was crafted.
The coffee flavor isn't really pronounced, but that doesn't make it bad. It's chocolaty, and tastes like eating a Kit Kat while sitting next to a cup of coffee. Call it the La Croix of Kit Kats.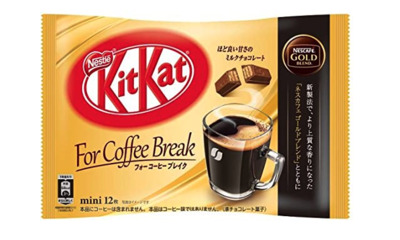 Available on Amazon.
7. Adult Sweetness #1 Kit Kat
Yes, the wrapper really did list it as "Adult Sweetness." We think it's just a dark chocolate, which is apparently what adults transition to as they mature and take small bits of joy out of their lives. Or, it's something dirty.
It'd be solidly middle ranking, but the mysterious name bumps it up a few spots.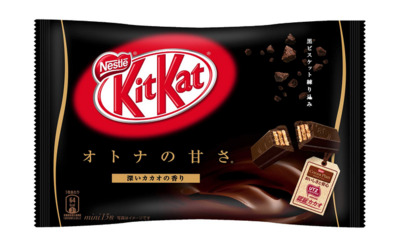 Available on Amazon.
8. Fruity Cereal Kit Kat
We were absolutely floored by how much this tastes like Trix. It may not be the objectively best-tasting flavor, but it could win a Nobel Prize for it's ability to transport us back to childhood. Does this mean we have to take our finals again?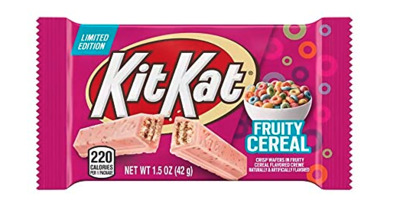 Available on Amazon.
9. Matcha Kit Kat
It tastes like sweet matcha. We like it, because we like the powdered green tea. You will not like it if you do not like matcha. Not much more needs be said.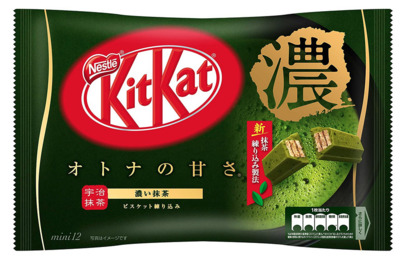 Available on Amazon.
10. Summer Ice Cream Kit Kat
A little bit like vanilla Dunkaroos, a little bit like fake birthday cake ice cream. We'd have another. And then few more.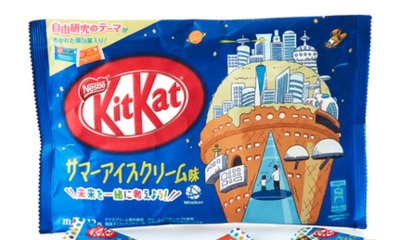 Available on Amazon.
11. Pistachio Kit Kat
Surprisingly chocolatey with surprisingly little pistachio. We expected the flavor to be in the candy coating, as was the case with the rest of the samples. But it was a dark chocolate coated number with pistachio between the layers.
It wasn't bad, but a pistachio lover would feel robbed. That squirrel probably does, too.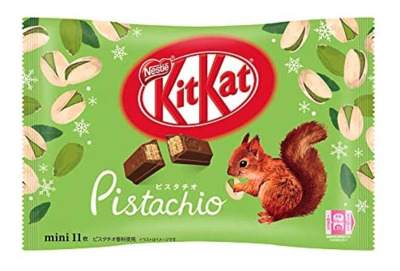 Available on Amazon.
12. Adult Sweetness #2 Kit Kat
Here we go again. But this time, in green! It's pretty safe to assume that this one is matcha. Actually, this candy would probably be offended if it knew we assumed it was only matcha. It's like if the first matcha flavor got really insecure about not being enough, and decided to overcompensate.
It's great if you like more matcha and less sugar. But the texture is a little on the gritty side.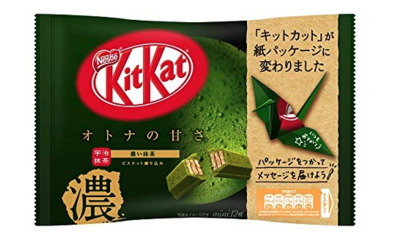 Available on Amazon.
13. Cheesecake Kit Kat
Similar to white chocolate, but just tangy enough to make it something different. The wafer is a nice nod to a graham cracker crust. But it did give us uncomfortable flashbacks to giant food chains with too many menu options.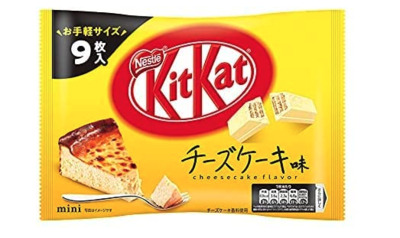 Available on Amazon.
14. Maple Kit Kat
It's definitely…maple. Like, hit-you-over-the-head maple. Like, "Oh, Canada," wearing all denim and playing ice hockey maple.
Somebody that takes pride in their sophisticated palate would be embarrassed to admit that they enjoy these, because they taste pretty artificial. That being said, we'd get sick off of these and not really be mad at it.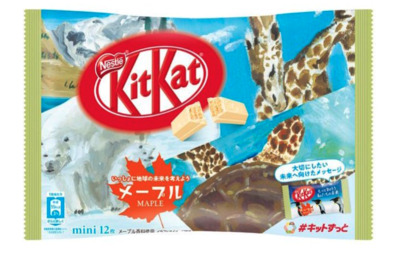 Available on Amazon.
15. Strawberry Kit Kat
This has all the flavor of a pink Starburst without all the chew. If only the strawberry Starbursts didn't live in the shadow of the cherry.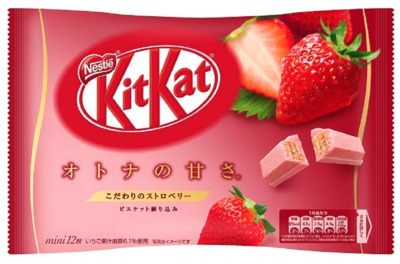 Available on Amazon.
16. Strawberry Milk Kit Kat
Strawberry's ethereal cousin! Still pink, still tangy, but lighter and sweeter. Definitely came from a pink cow.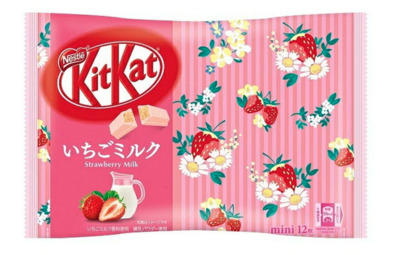 Available on Amazon.
17. Chocolate Orange Kit Kat
This one is a little too bitter and a little too aggressively orange. Kind of like someone Elon Musk might invite back onto Twitter. Uncle Mark, the world has missed you.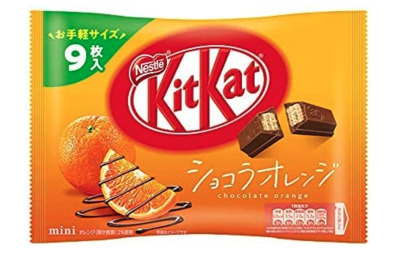 Available on Amazon.
18. White Chocolate Kit Kat
This one tastes like absolutely nothing. Not even white chocolate. It just tastes like sweetness. It's not actively unpleasant, but it's certainly not worth it.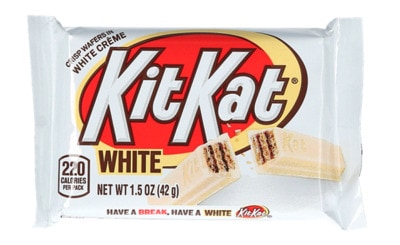 Available on Amazon.
19. Strawberry and Dark Chocolate Kit Kat
This one deserves commendation…for taking the magic out of a surefire combination like chocolate and strawberry. Very sorry to say it's a little medicinal. So, if you really like Robitussin, this one is for you.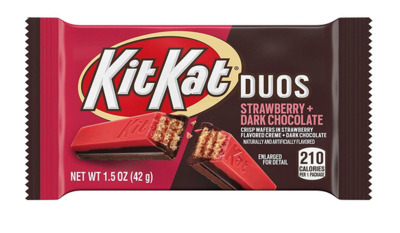 Available on Amazon.
20. Adult Sweetness #3 Kit Kat
It's safe to say that this adult sweetness Kit Kat flavor is solidly strawberry. But it's…fizzy? And mealy? Did an Alka-Seltzer tablet get into the coating mixture? We do not know. We don't want to think about it. Let's move on.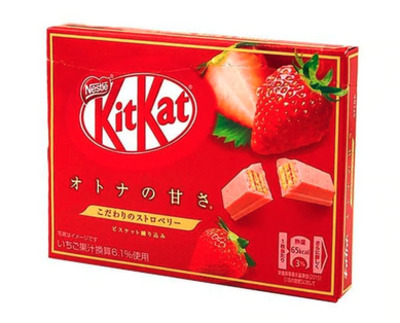 Available on Amazon.
21. Mocha and Chocolate Kit Kat
We really wished this had tasted better, considering how unbelievably long the flavor lingered in our mouth. It tastes a bit like chewing coffee grounds. But, it's not worse than eating durian, so that's a win.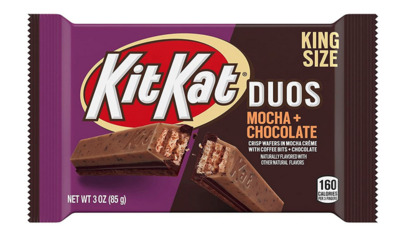 Available on Amazon.
22. Mango Kit Kat
This tastes like how a mango candle smells. Or, a little like a Hi-Chew, if Hi-Chews weren't good.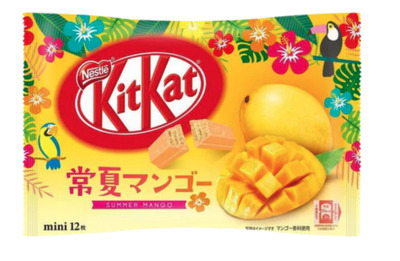 Available on Amazon.
23. Milk Tea Kit Kat
Much like our experience with real tea, we were excited by the concept, only to be disappointed by the taste. It's giving us over-steeped tea that you spilled on the ground and tried to clean up with dish soap.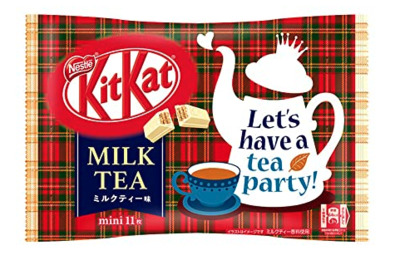 Available on Amazon.
24. Mont Blanc Kit Kat
According to the description, this features marron-flavored chocolate and a slightly-flavored rum cream. (Marron is chestnut if you weren't sure.) And according to our parents, if we don't have anything nice to say, we shouldn't say anything at all.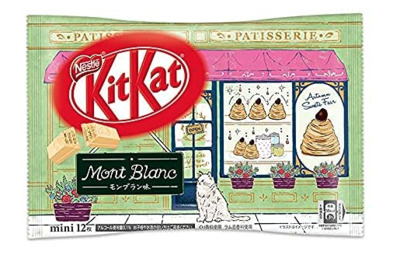 Available on Amazon.
25. Apple Cinnamon Kit Kat
This tastes like Claire's perfume. Not even, "tastes like how Claire's perfume smells." Just straight up tastes like perfume.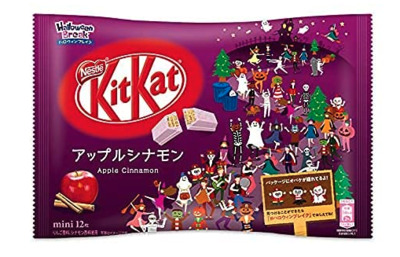 Available on Amazon.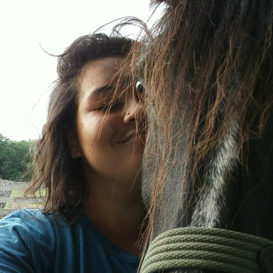 Latest posts by Hebba Gouda
(see all)