Kit Kat is hardly shy when it comes to new flavors. From Wasabi and Cherry Blossom to Blueberry Muffin, there's a whole delightful range of unique flavors to pick from. And, this summer, the Nestlé brand is launching Kit Kat Churro.
The limited-edition flavor officially launches in June. But candy fans have already spotted it in at Costco in variety bags alongside Milk Chocolate and White Creme and other locations.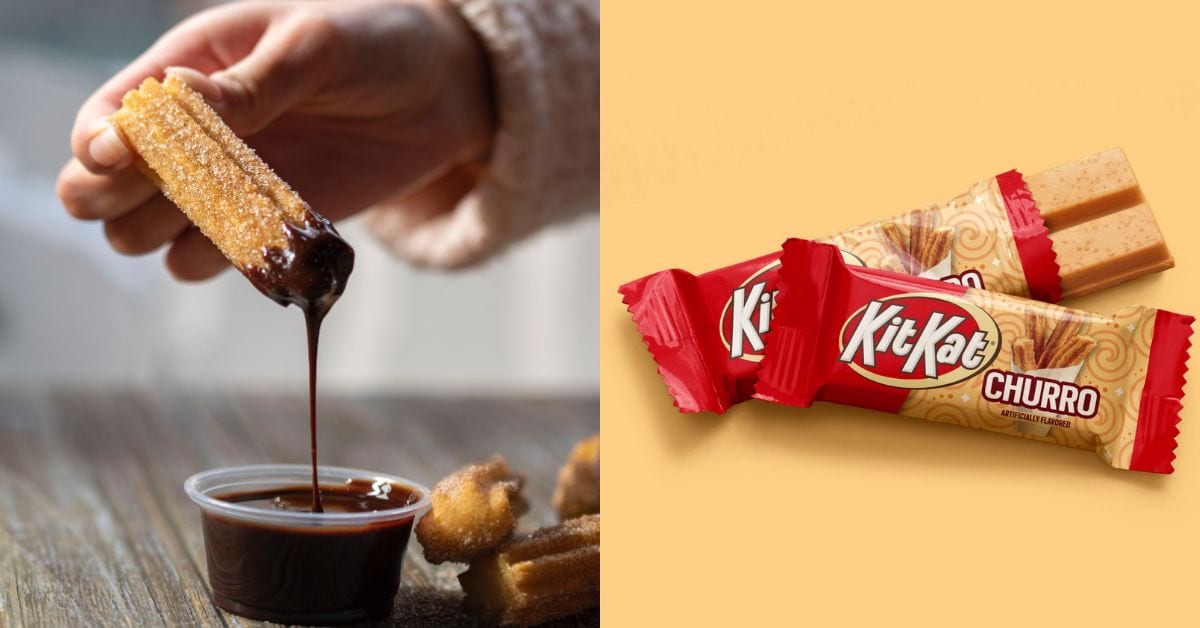 What Will Kit Kat Churro Taste Like?
According to the brand, "Much like the freshly baked, sweet, doughy treat, KIT KAT Churro features buttery churro-flavored creme with sugar mixed between the brand's fan-favorite wafers."
Alex Herzog, Associate Kit Kat Brand Manager says, "We love seeing fan's responses to our limited-edition KIT KAT® flavors – especially one as universally loved as churros."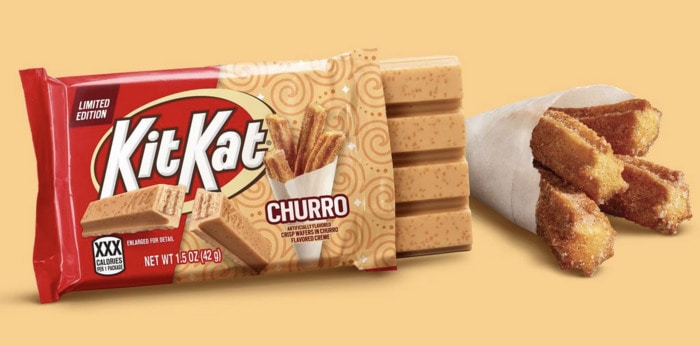 "We hope that every bite of the buttery, churro flavor and familiar crispy crunch of our wafers unlocks memories of the delightful experience of enjoying freshly baked churros from the boardwalk stand, amusement park, or the local fair."
Or walking down the street in Barcelona. No we definitely didn't study abroad there.
Wait, Hold Up. What Is a Churro?
If you haven't yet experienced the taste bomb that is the churro, you're in for a treat. (Literally.)
A churro is a fried, tube-shaped, sugar-dusted pastry that popular in Spain and Portugal… and at Disney. Traditionally, they're dipped in chocolate and enjoyed as a breakfast alongside coffee.
Non-traditionally, purveyors dip or fill them with flavors like Oreo, Hot Cheetos, or S'mores like at The Loop in Orange County.
When Can I Get the New Flavor?
The new limited-edition flavor should hit shelves and online retailers like Amazon by June 6, which is National Churro Day. Which we thought was every day, but apparently our calendars are just stuck on June 6th. What month is it again?
The Kit Kat Churro will be available in snack size, king, and standard.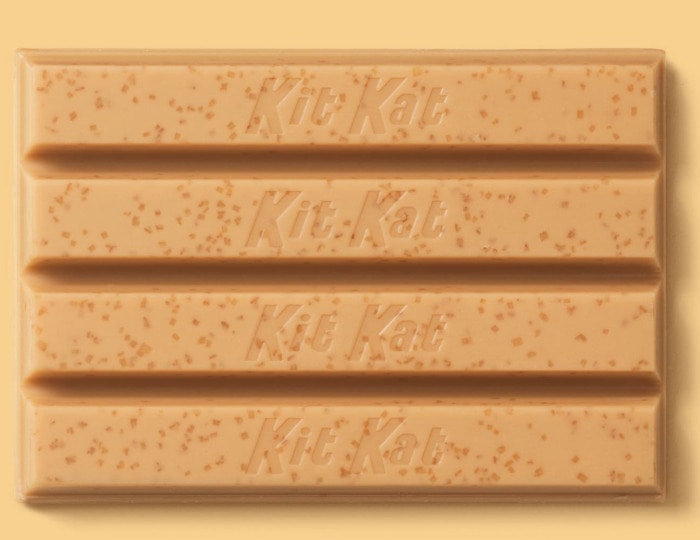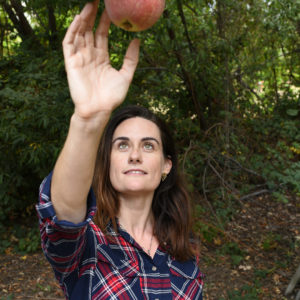 Latest posts by Rebecca Swanner
(see all)