Dessert is nice. And dessert for breakfast is even better. Especially when it's deep fried and loaded with a sweet filling. But we're not talking about donuts here. We're talking about paczki, a Polish doughnut-like treat that's popular during Mardi Gras in the Midwest.
Come with us as we dive into how the Paczki Day tradition came about, and why this should be your new favorite Fat Tuesday delicacy.
Sure, a cannonball works, too.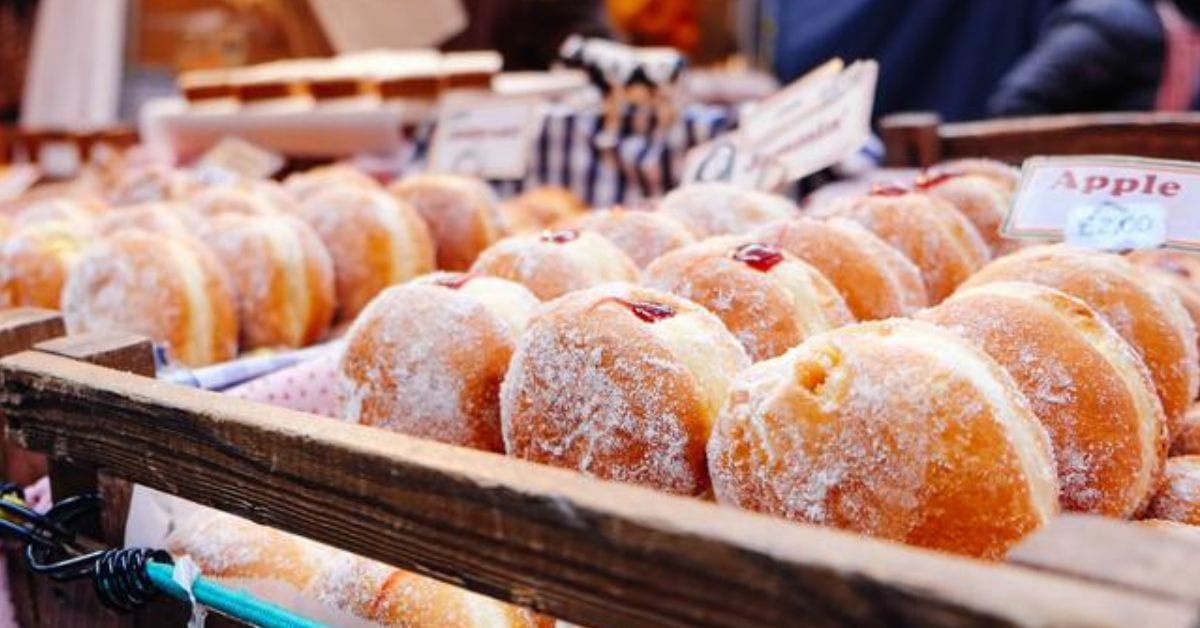 What Are Paczki?
Paczki are Polish donuts made with a sweet filling, like jelly or cream, and dusted with powdered sugar on the top. They're usually enjoyed on Fat Tuesday, which is the last day before Lent begins.
But we won't blame you if you enjoy them on a Wednesday, Thursday, or any other day when you're craving a breakfast dessert. Sometimes that Mueslix just doesn't hit the spot.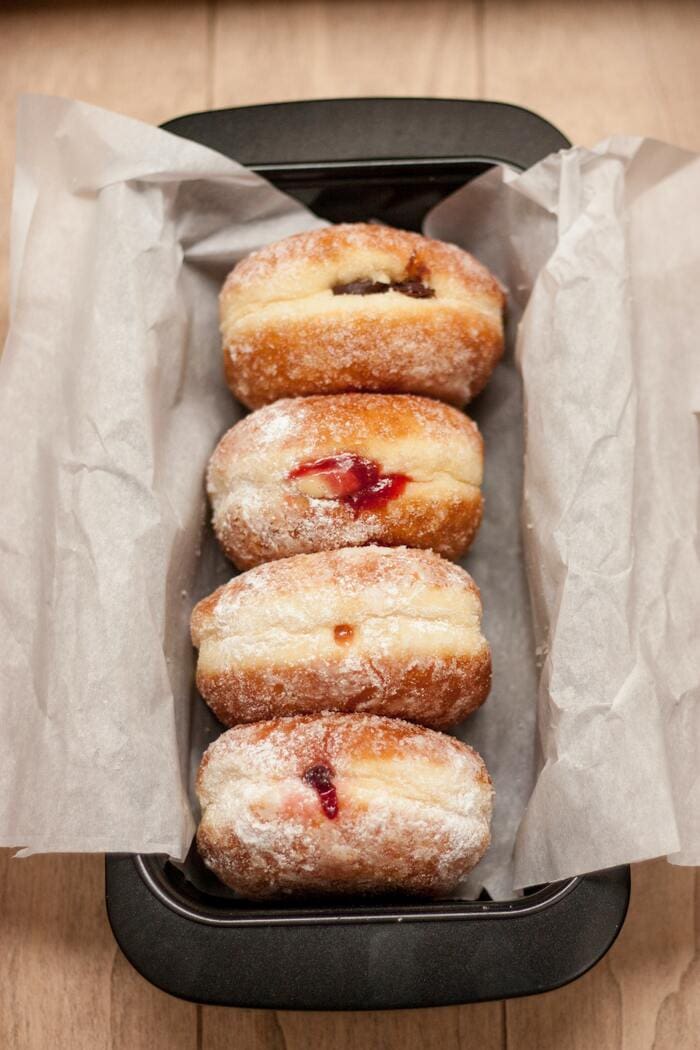 Paczki were originally created as both a way to indulge before Lent and a way to use up ingredients that people typically stopped consuming during this time, like sugar, butter, and milk.
As for their popularity in the Midwest, that's primarily due to the number of Polish immigrants in the area. Chicago has a large Polish population, so it's not surprising they brought their jelly-filled doughnuts with them. They could have left the wind, though.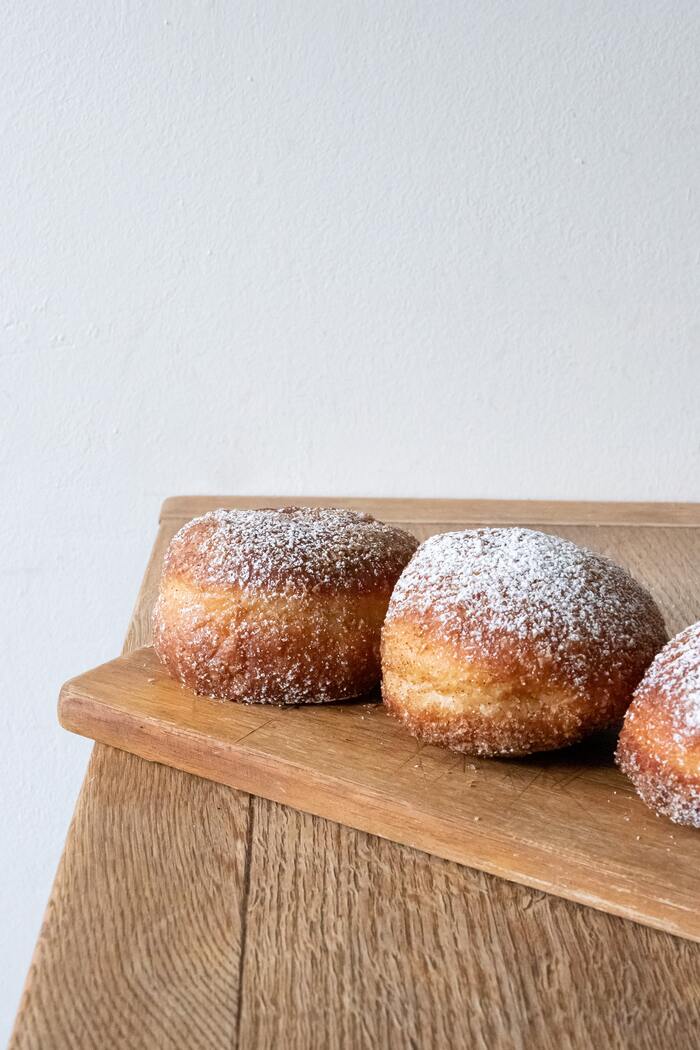 Are They Donuts?
Paczki may look like your average jelly-filled donuts, but they're made with slightly different ingredients. In place of cake or pastry flour used in traditional donuts, paczki use high-gluten flour and grain alcohol.
Now, paczki does use yeast to help it rise, just like, well…yeast donuts. But cake donuts rely on baking soda or baking powder for a leavening agent. But despite these differences, both baked goods still use sugar, butter, eggs, and some magical property that makes everything right in the world for the eight sections it takes us to devour one.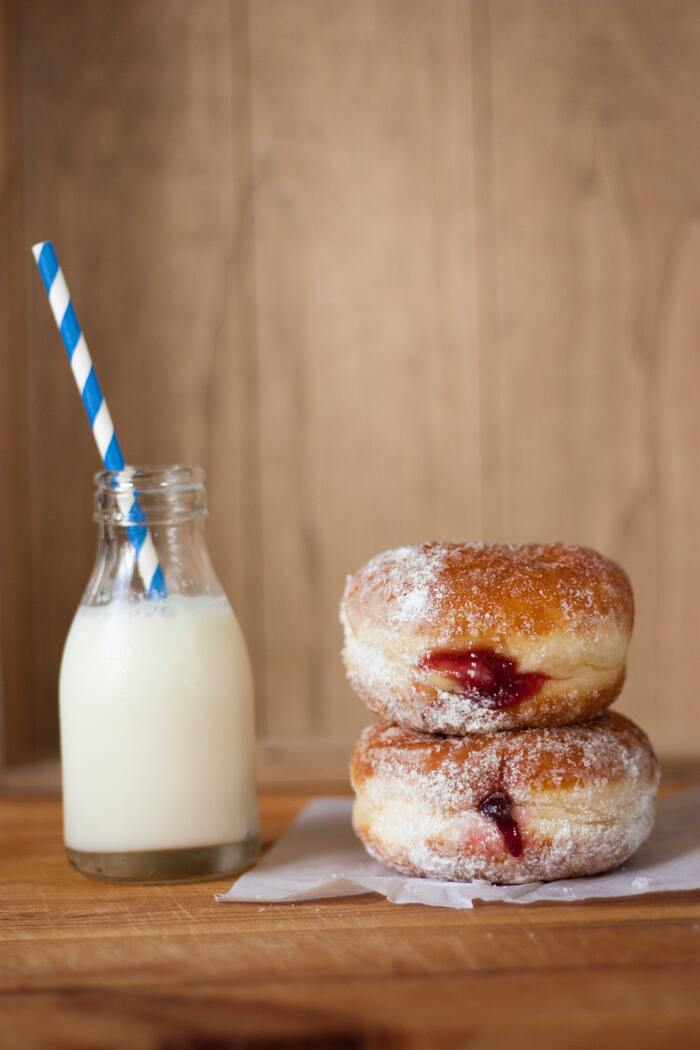 How Do You Pronounce Paczki Properly?
First time? Don't sweat it. Avoid sounding like a newbie when ordering your first paczki by using the proper pronunciation. The Polish treat is pronounced "pohnch-kee." And keep in mind, that is the plural form. The word "paczkis" is not real.
If for some crazy reason, you're only getting one, the word is paczek, pronounced "pohnch-eck." But who are you kidding with that single order? Grab more for your friends. Or…"friends." We won't tell.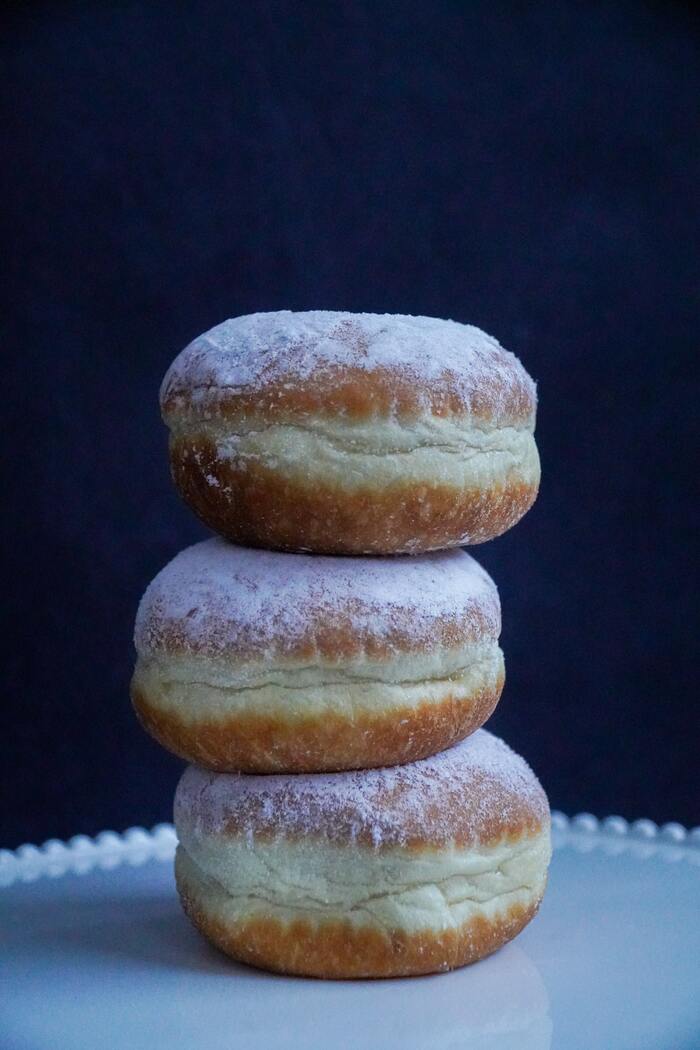 What Is Paczki Day?
In many areas of Michigan or in Chicago, Fat Tuesday is lovingly referred to as Paczki Day. However, if you prefer to go to the paczki source of Poland, there they have Fat Thursday, which is the last Thursday before Lent.
As if you need another day to enjoy paczki, we're a fan of enjoying them both days. We'll let you know how that goes when we come out of our sugar coma on Saturday.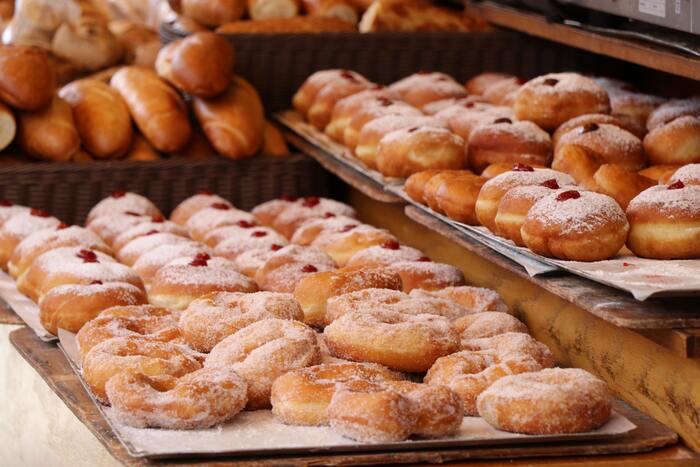 Where Can I Get Paczki?
If you can't make it to Poland, you can find paczki at a Polish bakery outside of the country. Or if you're in the Midwest, many bakeries will serve them around Mardi Gras.
Otherwise, there's always the Internet! We found three incredible bakeries that will ship the goods to you. Amazon, who?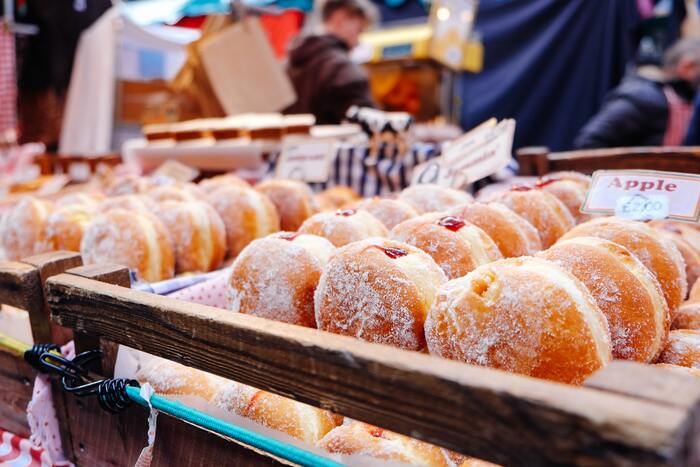 1. Stan's Donuts, Chicago, IL
You can order paczki through Goldbelly and get them shipped directly to you from Stan's Donuts. Try the six-pack that includes traditional cream-filled bundles of joy. The baby stork could never.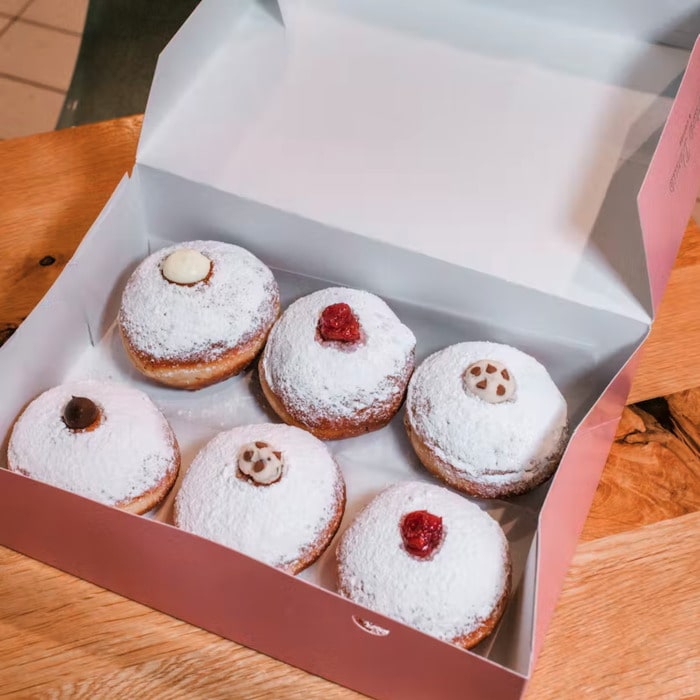 2. Polana Polish Food, Chicago, IL
This place has a bunch of fillings to choose from, including blueberry, plum butter, raspberry, rose hip, strawberry, cherry, apricot, and traditional cream custard. We're still waiting for a snozzberry filling, but there's always next year.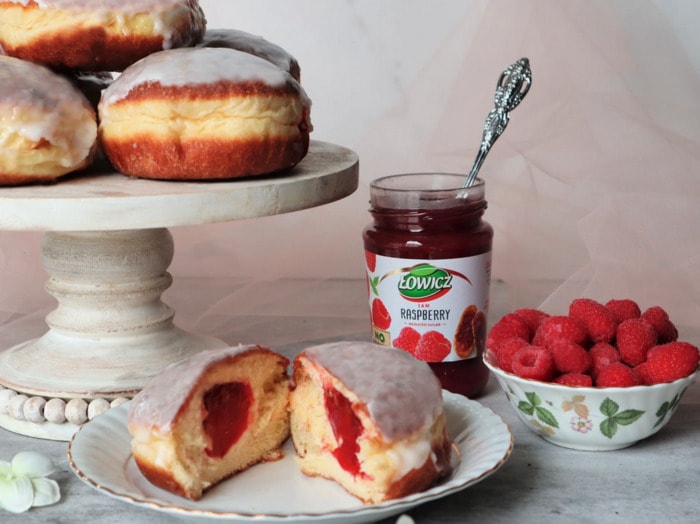 3. O&H Danish Bakery, Racine, WI
If you're looking for an assortment of flavors, check out this nine-pack of apple, cherry, and lemon custard filling. They're also decorated in Mardi Gras colors: gold, green, and purple.
Enjoy them for a tasty, traditional Fat Tuesday and Paczki Day. And don't forget to smile extra big to show off your purple green-stained tongue. Yum!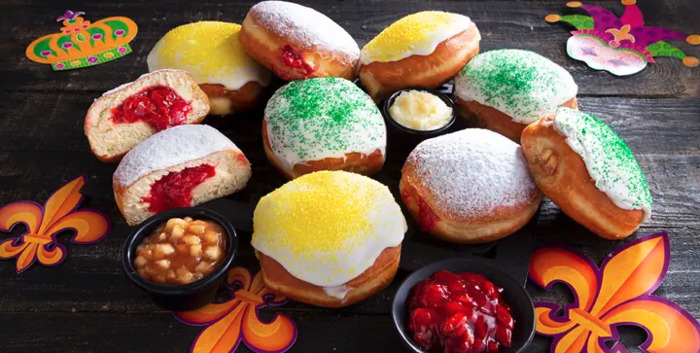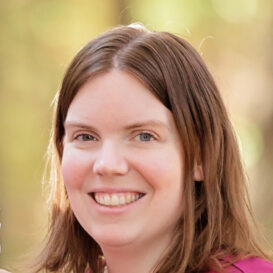 Latest posts by Kristen Winiarski
(see all)