Even though we may not all be able to afford to eat like royalty, we can at least pretend with a King Cake during Mardi Gras. It won't make you a ruler overnight, but the decadent flavors and festive designs will make you feel like shopping for a throne.
But what is a King Cake? And are us commoners and queens allowed to consume one? Also…what's with that baby? He's looking at us weird.
Here's everything you need to know about the King Cake tradition so you don't feel like a total joker this Carnival season.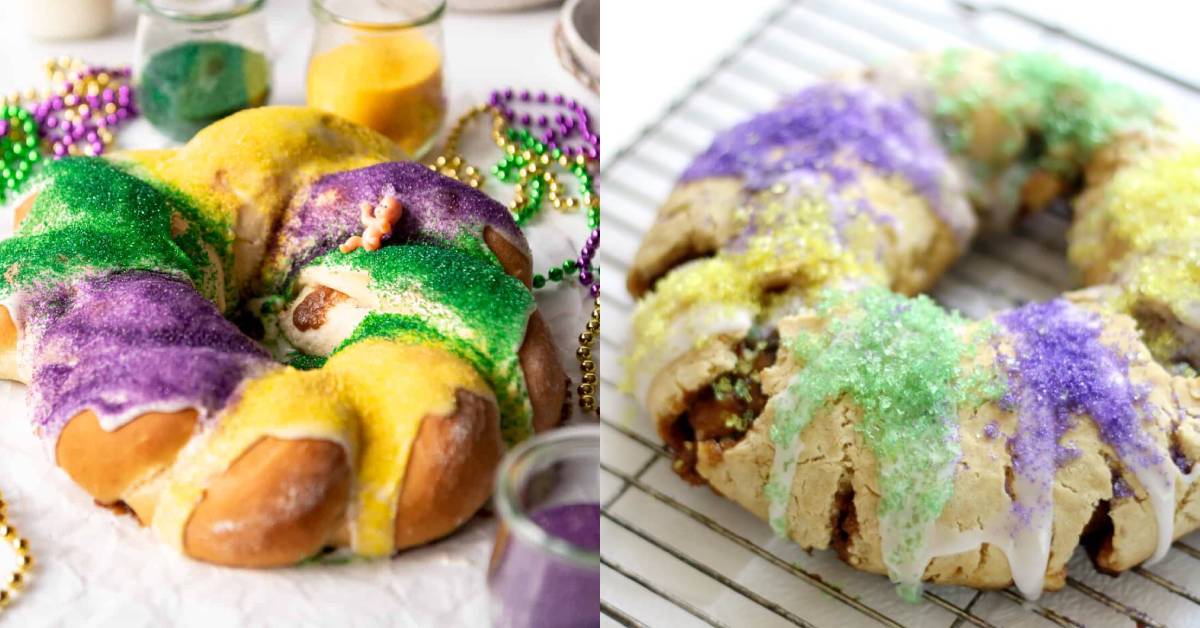 What Is a King Cake?
This sweet, circular flour-based cake is a traditional treat served on Mardi Gras, or Fat Tuesday. You usually make it in a Bundt pan to mimic the shape of a crown, and features a cinnamon or fruit filling. Then, you top it with icing, which is often decorated in the Mardi Gras colors of purple, green, and gold, representing justice, faith, and power.
But wait, there's more! The main attraction of this cake is the fact that you're tempted to try it on like a real crown (you know you were thinking it). There's a prize hidden inside in the form of a plastic baby.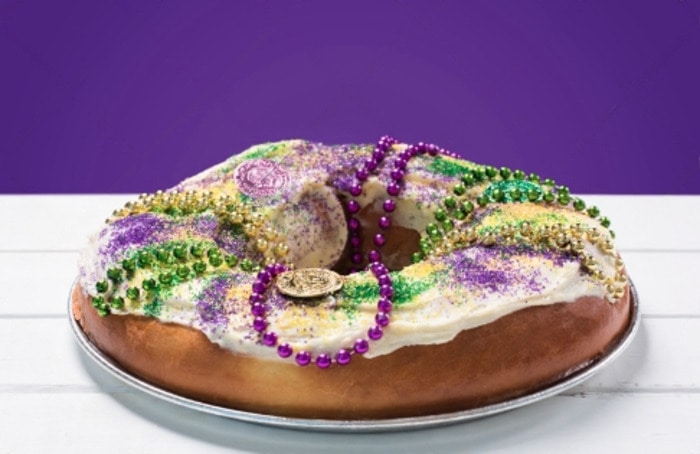 When Do You Eat It?
This dessert is enjoyed throughout the Carnival season which begins on January 6th, 12 days after Christmas. It's also called the Twelfth Night or Epiphany. Christians believe that this is when Jesus first showed himself to the world and the three wise men.
The cake and its colors represent three wise men and their gifts to Jesus. People eat it during the celebrations, which last through Mardi Gras. This is the day before Ash Wednesday and the day that Lent begins.
At this time, Catholics generally give up something for 40 days, such as sweets, alcohol, or caffeine. Wait..are we sure this isn't just a longer version of Whole 30?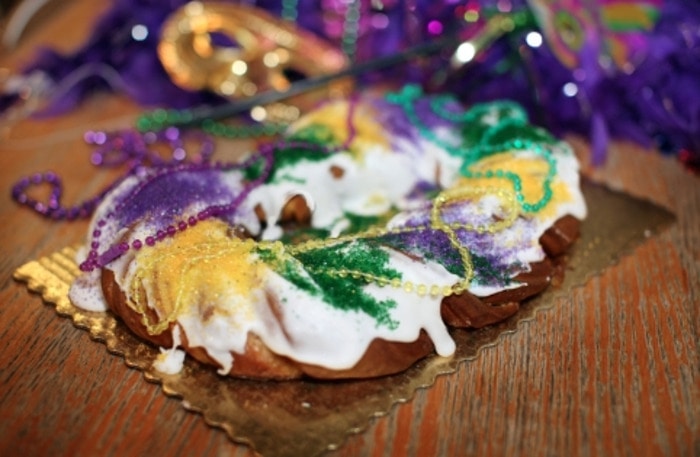 Why Is There a Baby in the King Cake?
There's a tradition of putting a small plastic baby figurine in the cake to represent Jesus and the Epiphany. And if you're worried about the fact that plastic tends to melt in hot temperatures, don't worry – most of these babies are now added into cake after it's baked.
If you get the piece containing the baby, congratulations! That's good luck. Assuming you didn't choke on it.
You get to be king for the day, but it also comes with a job. Next year, you're the one who's in charge of bringing the King Cake to next year's celebrations.

Where Can You Find One?
If you want to enjoy your own King cake, you could go to New Orleans and hit up Dong Phuong Bakery, where you would need to pick it up in person. Or, you could try your luck at Haydel's Bakery, which created the World's Largest King Cake in September 2010.
But assuming you don't live near NOLA and don't feel like taking a road trip, there are some other options to get your hands on this coveted cake.
You can order one from Manny Randazzo in New Orleans, Paul's Pastry Shop in Mississippi, or choose from one of the many shops on Goldbelly.
And if you're in a DIY mood, try making your own! See if your baking is fit for a royal with the recipes below.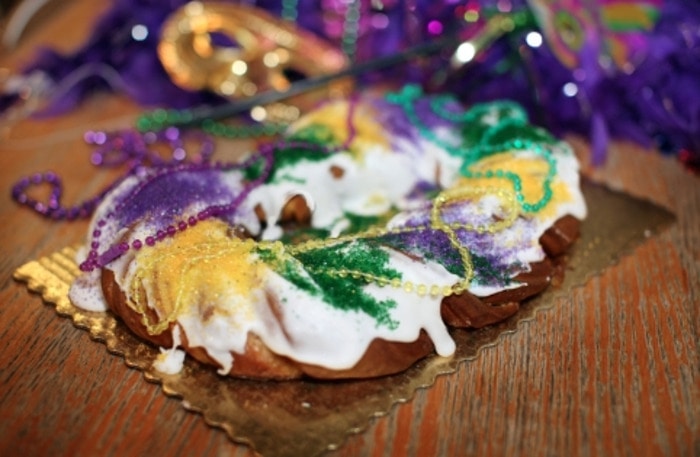 10 King Cake Recipes
1. Easy King Cake
You had us at "easy." This recipe only takes 35 minutes to make, which is perfect, because you were supposed to leave the house five minutes ago.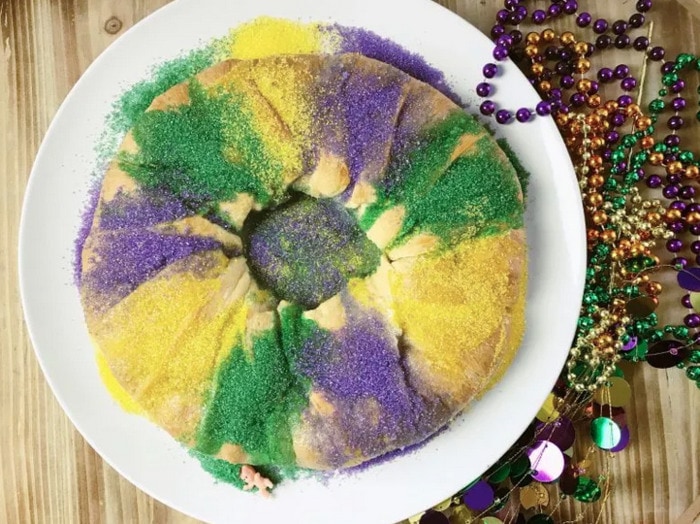 2. Classic King Cake Recipe
Take your pick between a cinnamon filling or cream cheese filling in this recipe. Lactose intolerant friends…please be smart.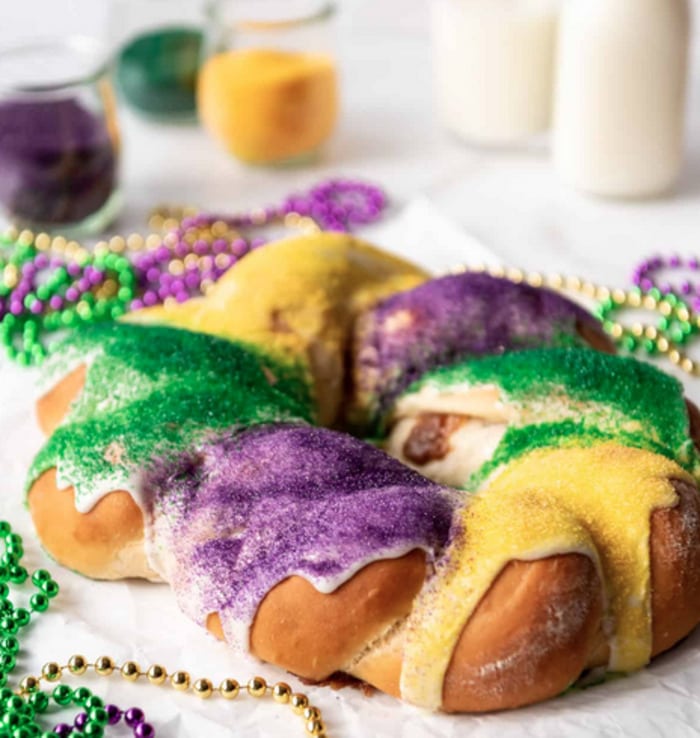 3. Crescent Roll King Cake
Skip that whole "making the dough" step by using cans of crescent rolls. We won't tell anyone if you scream when the tube pops.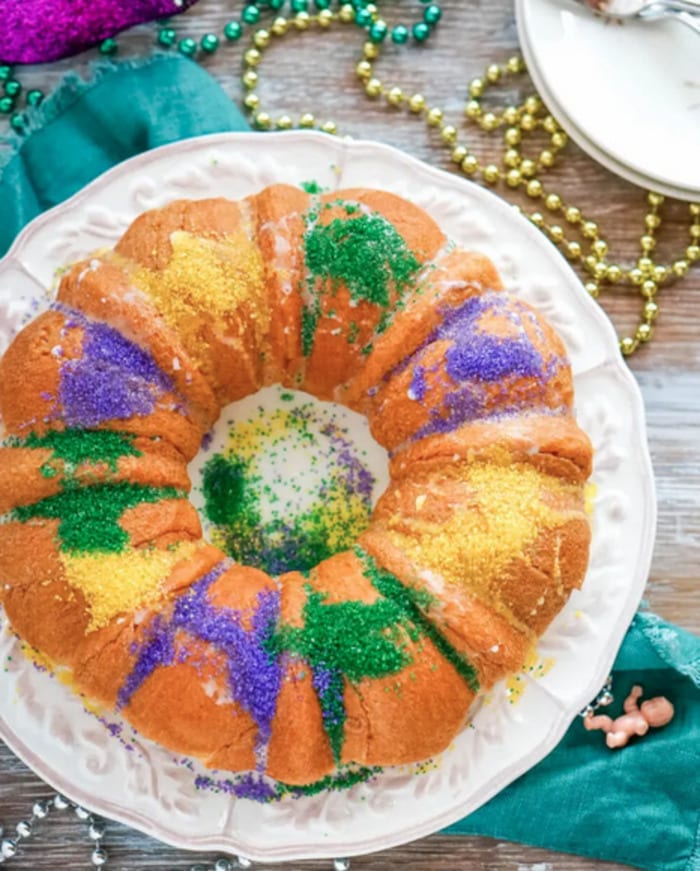 4. Cinnamon Roll King Cake
These cakes often feature a cinnamon filling, so save a step by using cinnamon rolls as the cake itself! Make them your own with this recipe, or ask your trusted friend P. Dough Boy for some help.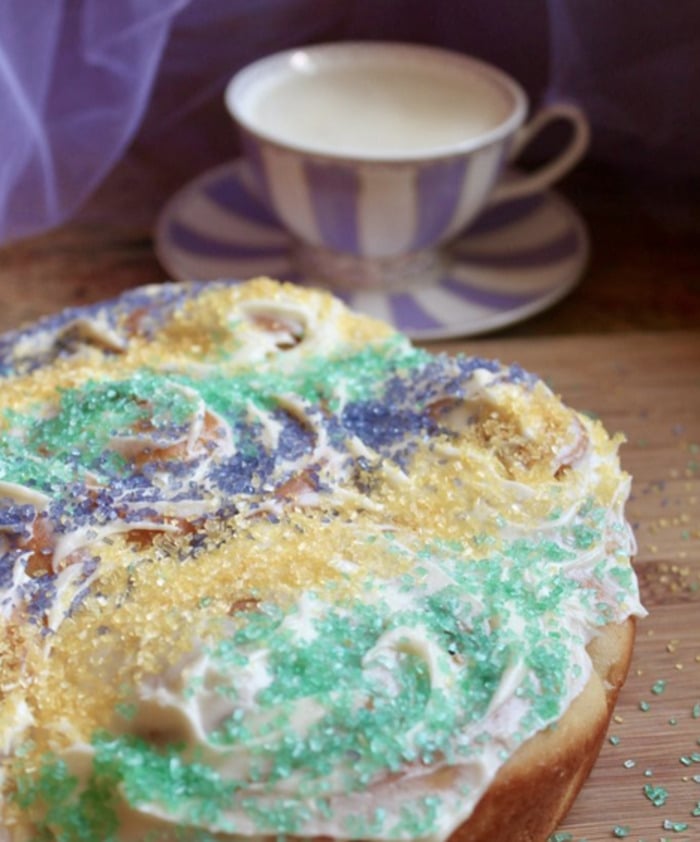 5. Gluten-Free Vegan King Cake
Mardi Gras is all about letting loose and having fun, but that doesn't mean you can't stick to your dietary choices at the same time! This recipe is for all our gluten-free, allergy-free, vegan kings and queens out there. Don't worry, it still has sugar. We're not monsters.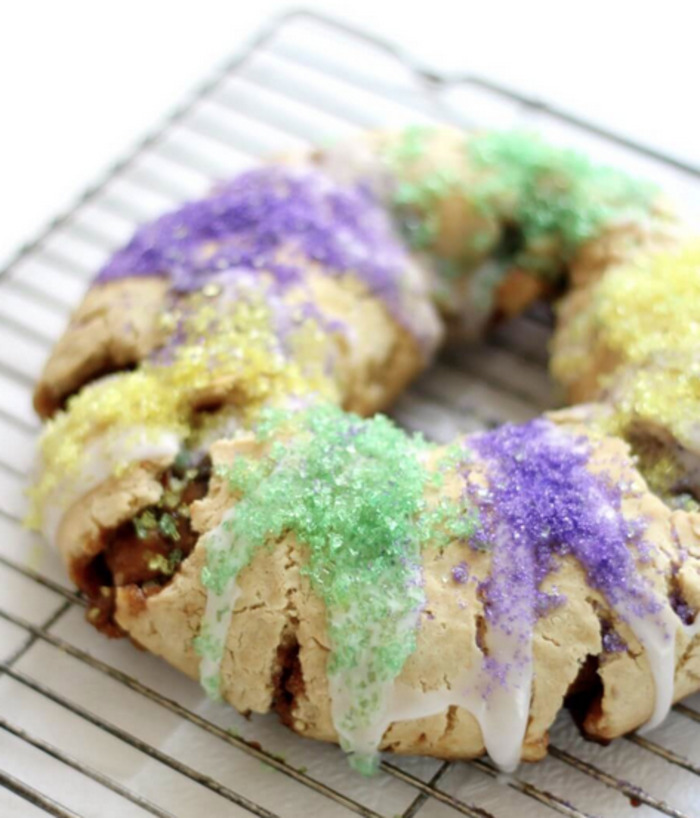 6. Pecan Praline Cake
You get bonus points if you can eat this cake without having the "pee-can" vs "peh-kahn" debate.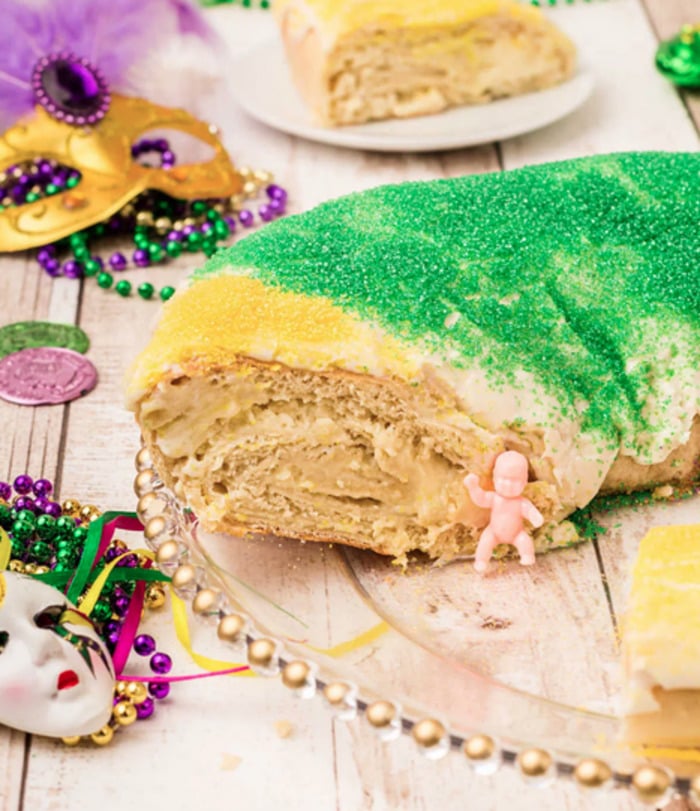 7. Boudin King Cake
This not-so-traditional savory variation is made with boudin sausage, bacon, cheese, cream, and more cheese. We might be stuck on this throne for a while thanks to the meat sweats.
8. King Cake Pops
Back to the sweet side, but still riffing on tradition, these cake pops put Starbucks to shame. It might be harder to hide a plastic baby in them, but it would be easier to play a weird game of chess.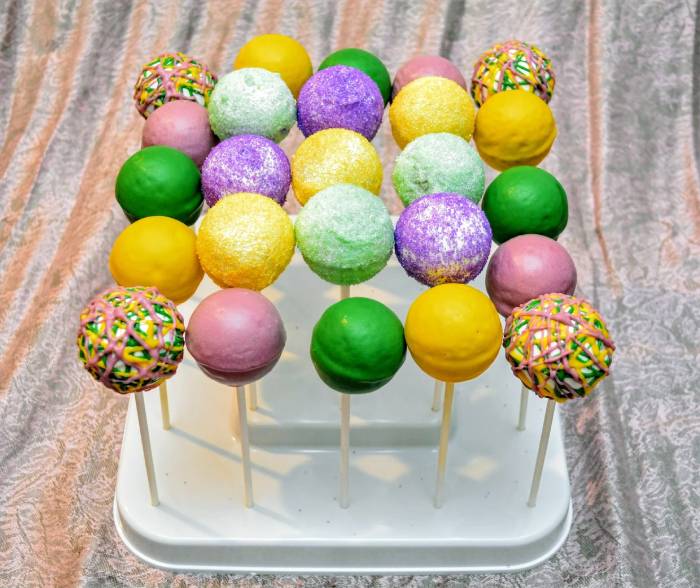 9. Raisin Pecan Cake
Convince yourself that you're eating a well rounded diet with this "fruit" filled cake. Okay, calling raisins a fruit is a stretch. But the cake is round! So we'll call it a win.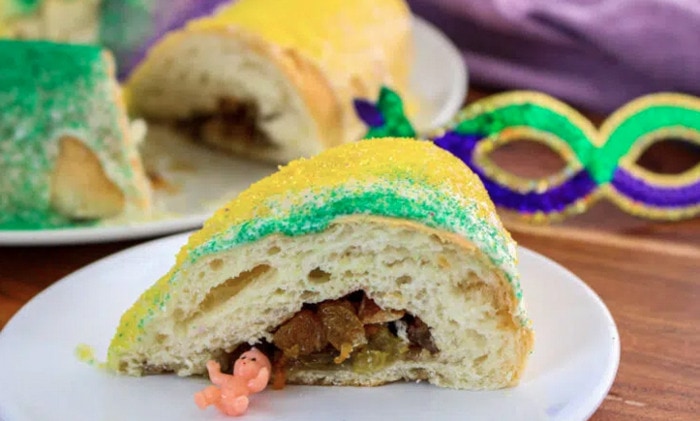 10. Bubble Up King Cake
This version may not be round, but all the other components are there. And now you don't have to ask your weird neighbor if they have a bundt pan you can borrow.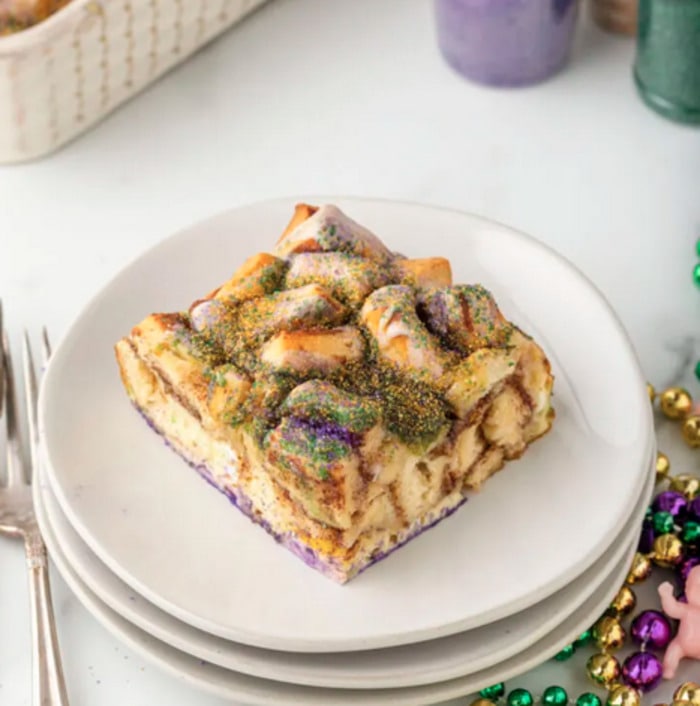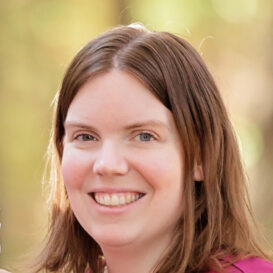 Latest posts by Kristen Winiarski
(see all)