We may not be birthday party experts, but we're pretty sure that the best way to celebrate another trip around the sun is with these Zodiac cake ideas. And extra frosting. And hopefully a really good horoscope.
Because what's a better way to commemorate your birthday than by paying homage to your astrological sign? These cake designs provide a fun, edible centerpiece for your party, and an opportunity for your friends to say things like, "that's such a Leo move."
And honestly, they're totally right. But we're cool with it. And when they take their first bite, they will be, too.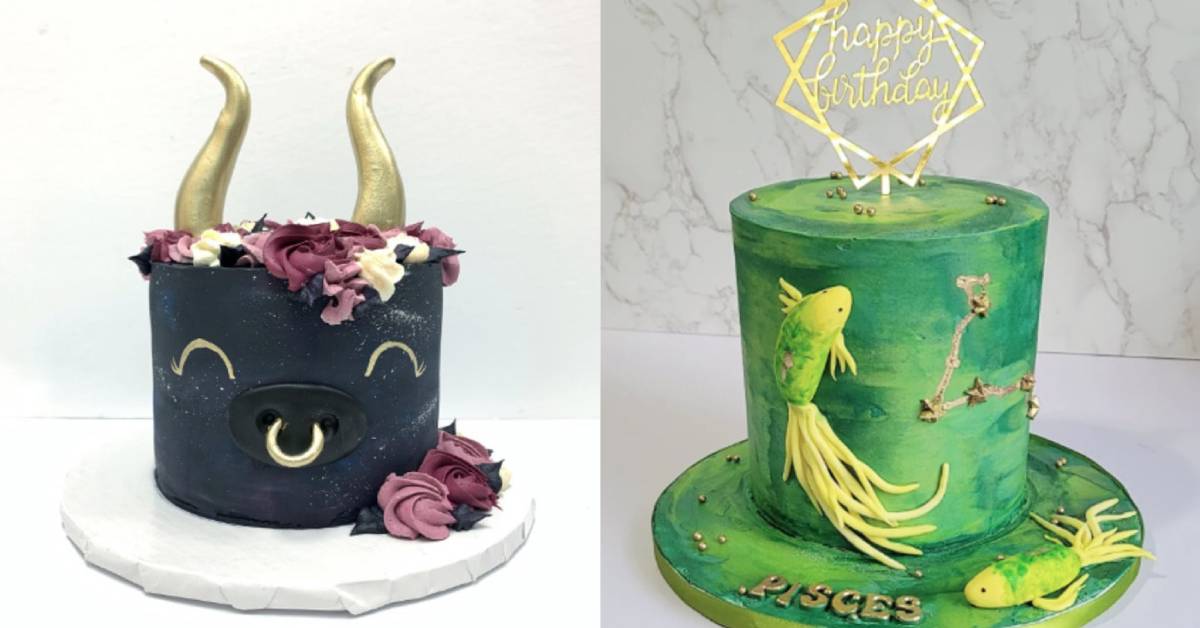 Zodiac Cake Ideas For Every Sign
1. Aries — March 21 to April 19
Rams may not scream glamor, but they do have some pretty awesome horns. This design combines a galaxy feel with those horns to produce a cake that looks so cool, it may as well be ice cream cake. Oh, it is? In that case, we'll take two slices.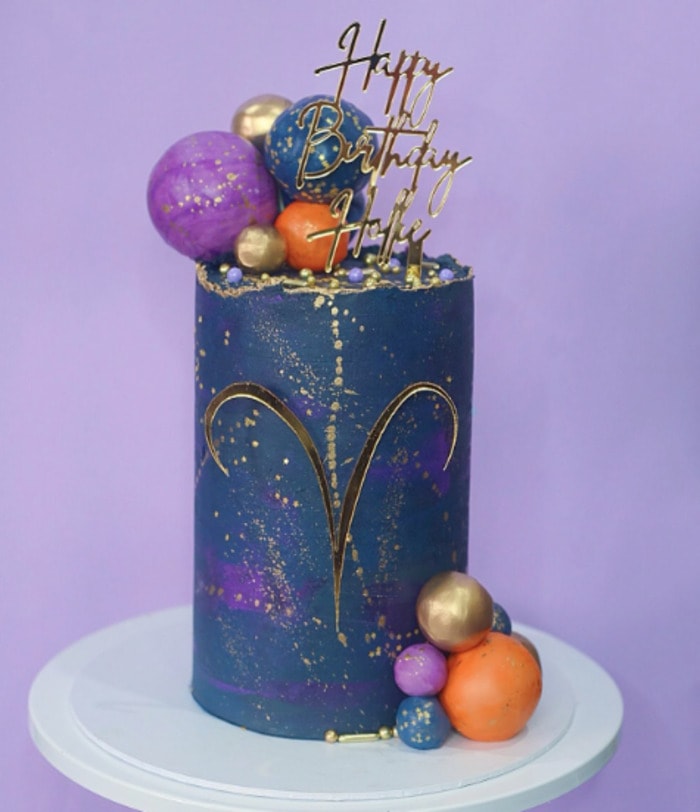 2. Taurus — April 20 to May 20
If you're feeling stubborn like a bull, all you need to do is look at this cute Taurus cake to turn your mood around. Don't look at your Taurus friend, though. They have the whole "stubborn" thing on lock.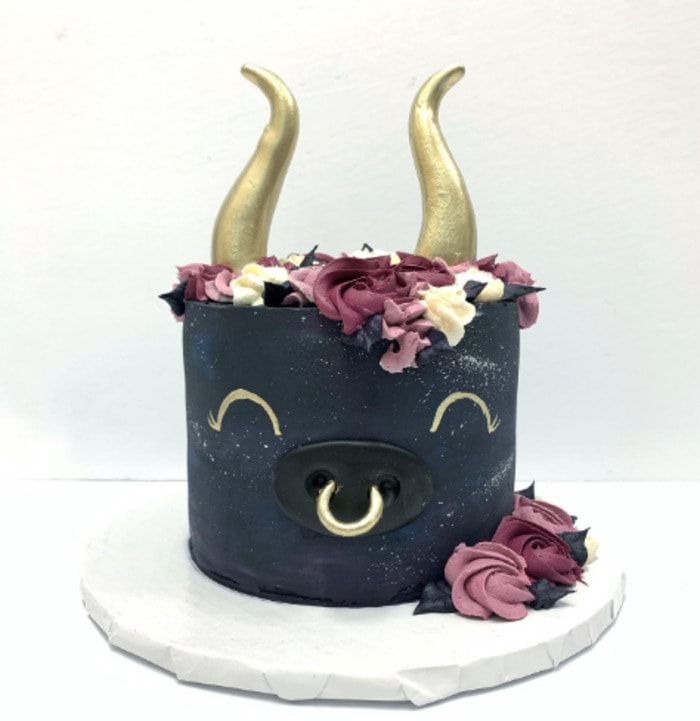 3. Gemini — May 21 to June 20
Both sides of your personality are sure to love this creative Gemini cake. Eat enough of it and all that sugar might even make you start seeing double by the end of the night. It's highly unlikely that all the tequila shots have anything to do with that.
4. Cancer — June 21 to July 22
Feeling crabby? The sensitive and nurturing water sign Cancer will make you feel better, so long as you're not on their bad side. Good thing every side of this Zodiac cake tastes good. That missing chunk from the back must've been the dog.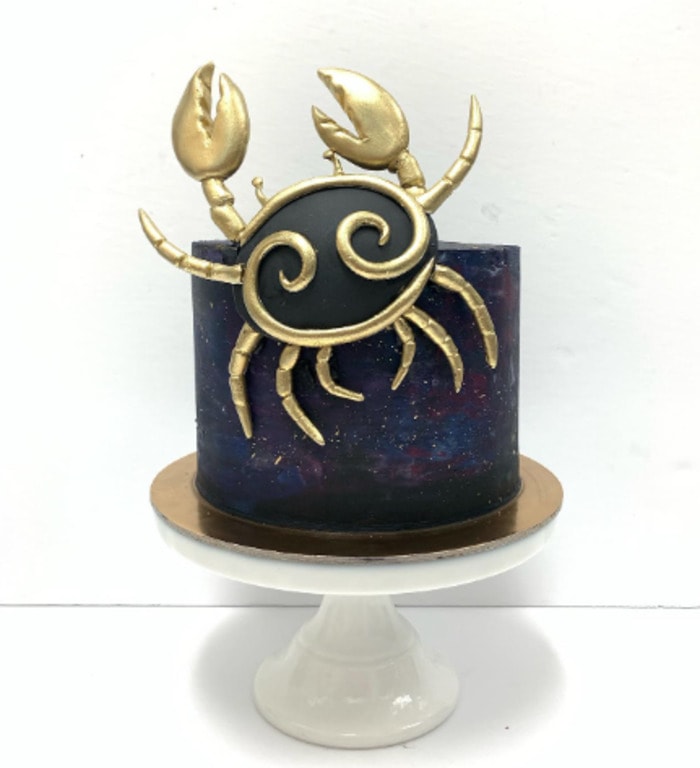 5. Leo — July 23 to August 22
Celebrate your birthday as the true royalty you are with this Leo cake. It's super extra, and there's a bunch of gold, so anyone who falls under this fire sign will love it. Just don't let the candles burn for too long.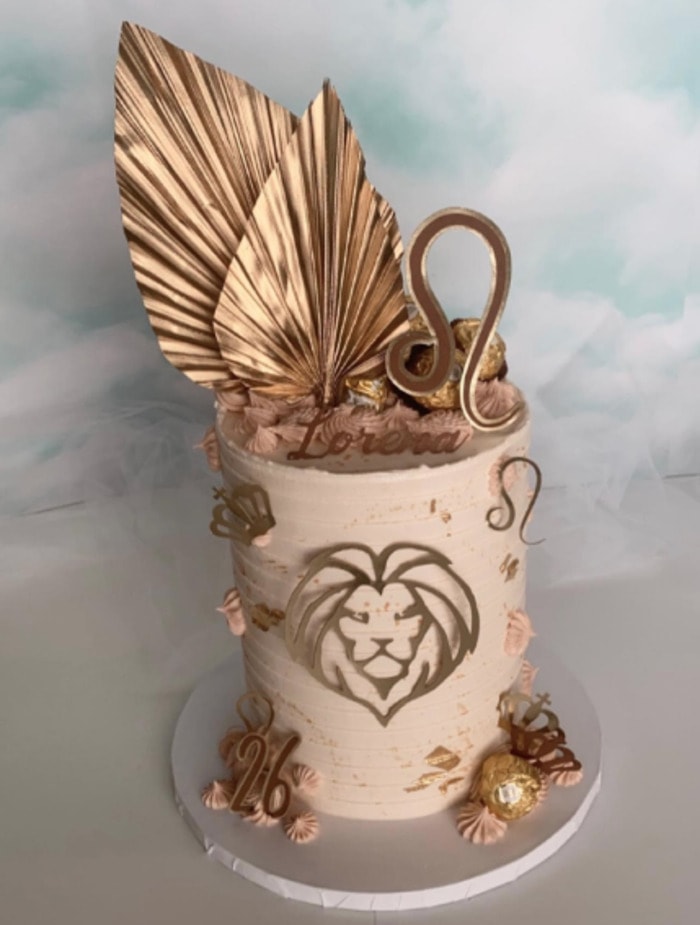 6. Virgo — August 23 to September 22
This pretty cake has the Virgo symbol front and center. We know you ordered it six months in advance, so we hope it came out to your exact specifications. On second thought, maybe you should just bake one yourself?
7. Libra — September 23 to October 22
Libras don't have to choose just one treat for their special day – this cake comes with cookies on top! Save the tough decisions for something else. Like opening the giant purple present with a bow on top before or after the giant green present with the bow on top.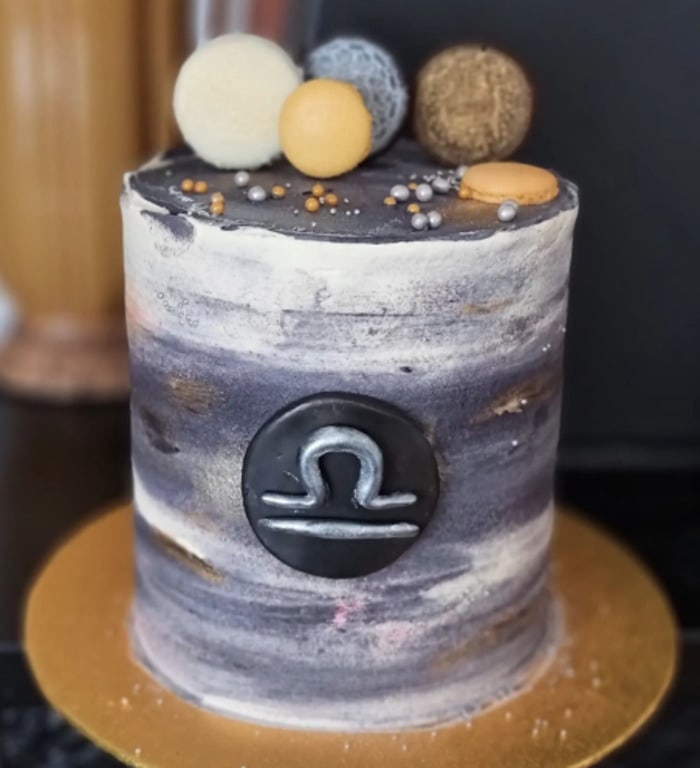 8. Scorpio — October 23 to November 21
For the passionate and intense water sign Scorpio, this cake puts the scorpion center stage. It's a not-so-subtle reminder to your friends that they shouldn't cross you. And a reason to be thankful that you don't live in Arizona.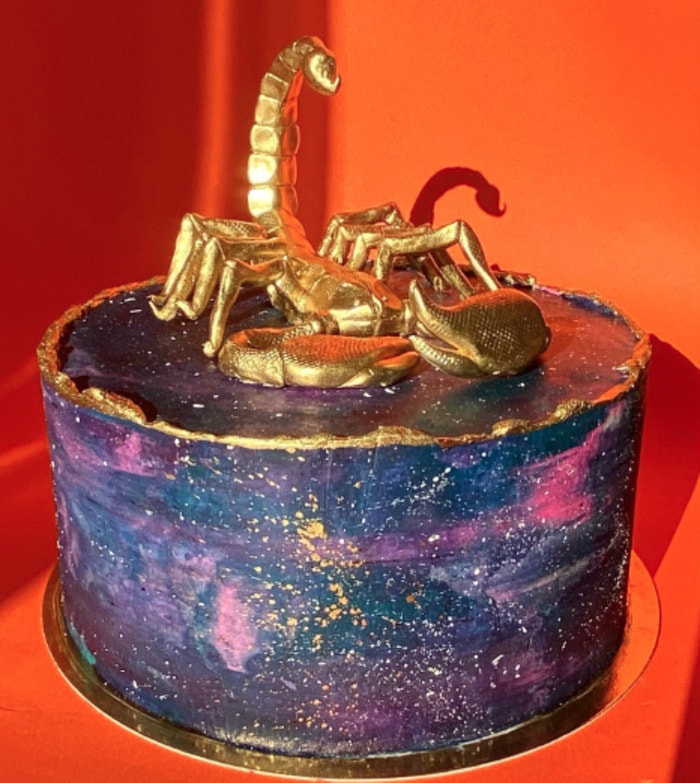 9. Sagittarius — November 22 to December 21
The centaur represents Sagittarius, and this cake pays tribute to the mythological creature. It also comes equipped with a weapon on top in case your guests stay a little too long. We have baths to take, people.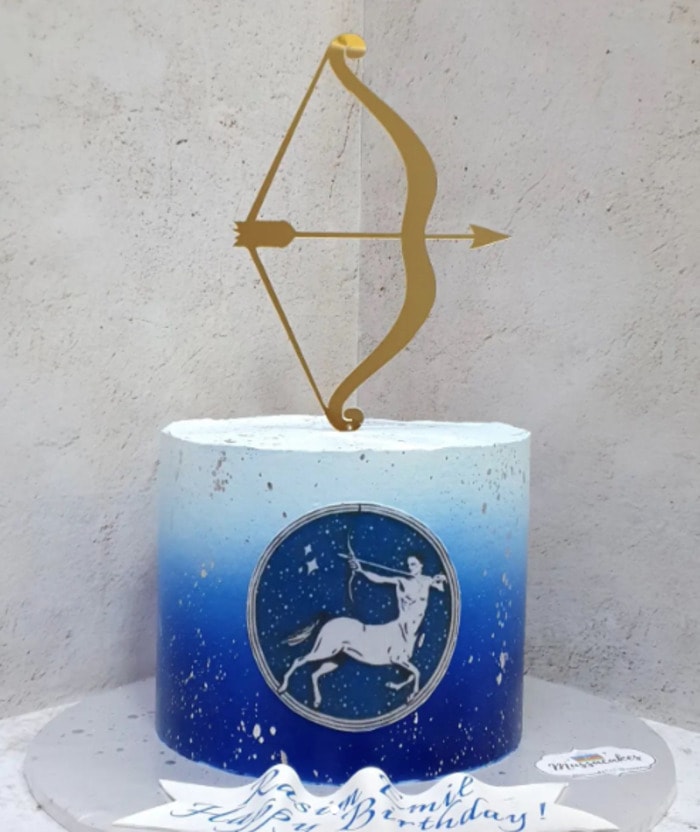 10. Capricorn — December 22 to January 19
You have good reason to be stubborn, Capricorn. You have a winter birthday! But at least the snowflakes are pretty…until they're consuming your car. Maybe take a birthday trip to the tropics this year?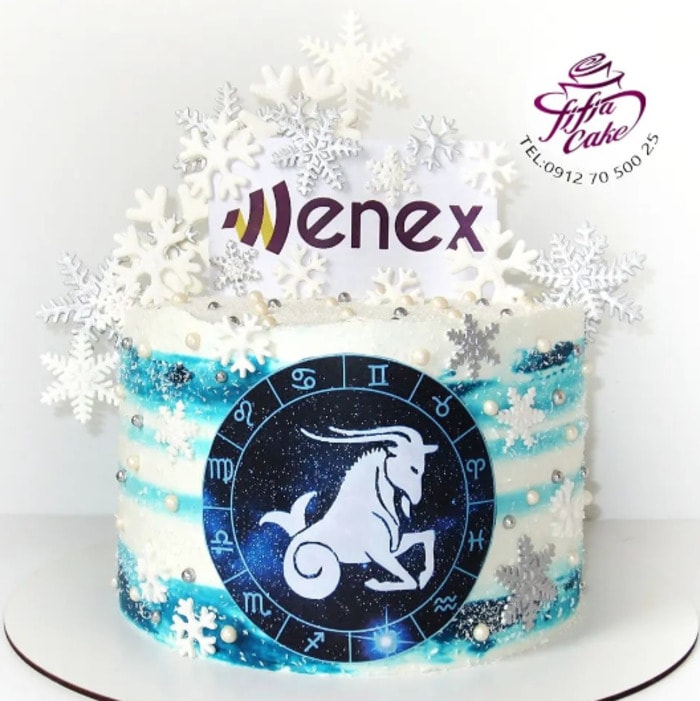 11. Aquarius—Jan 20 to Feb 18
It is the age of Aquarius with this gravity-defying Zodiac cake. The water-bearer is given an epic icing treatment atop this cool cake. We're so grateful to learn that frosting and water are interchangeable. We can't wait to tell our doctor.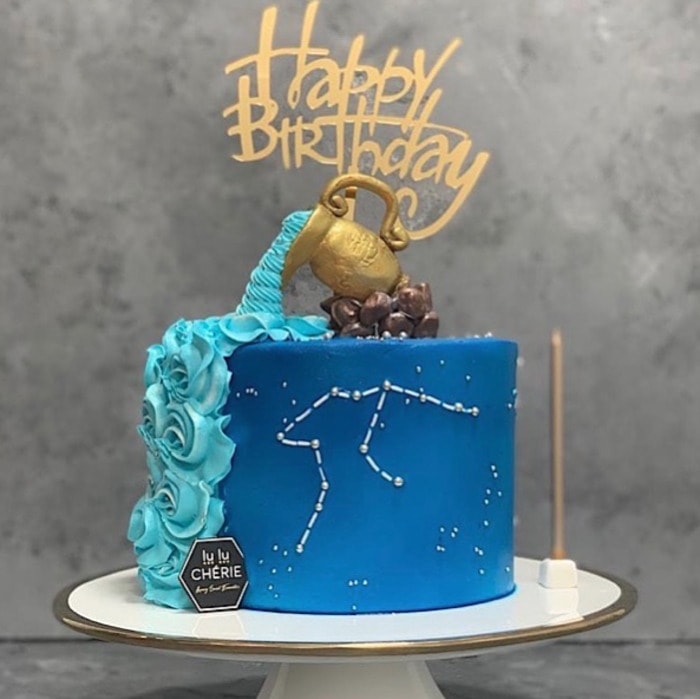 12. Pisces — Feb 19 to March 20
This Pisces cake represents the emotional, intuitive water sign with lots of fish. Icing fish may be slightly disconcerting, but we'll take frosting in any form we can get it. All the better if its beady little eyes are boring into our souls.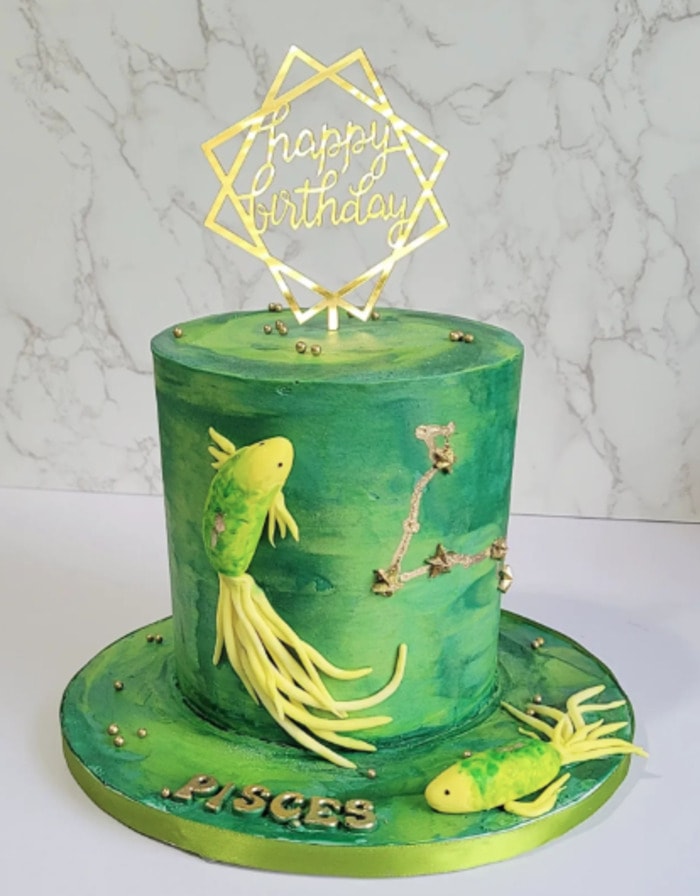 13. Single-Tier Zodiac Cake Idea
Celebrate all your friends at once with this Zodiac cake including all the signs. Just be sure to get your slice before Scorpio and Gemini start fighting again.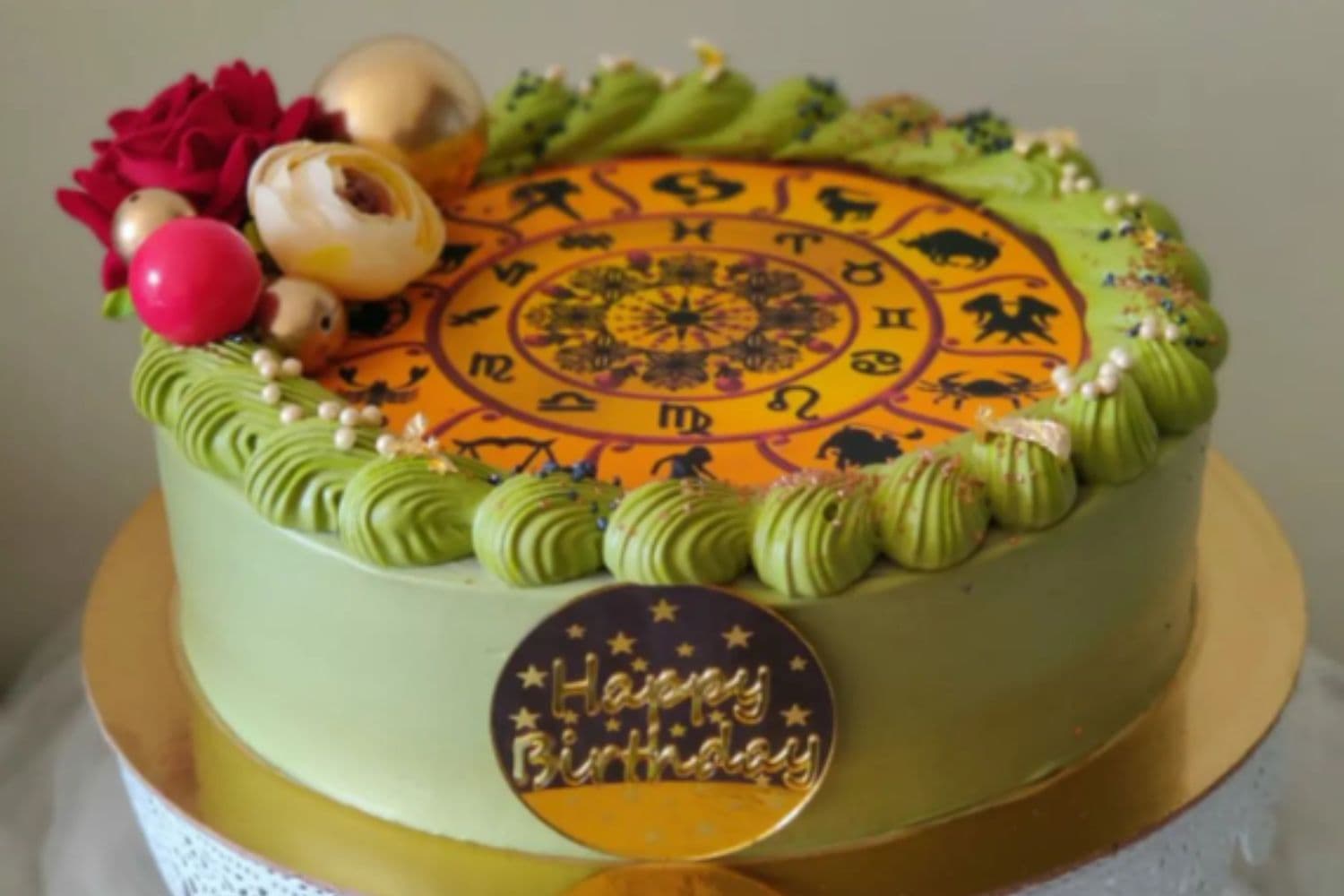 14. Two-Tiered Astrology Cake
You can see all the Zodiac signs represented in the cosmos on this double-decker baked good, so no one gets left out. Count your lucky stars. (There were 36, the last time we checked.)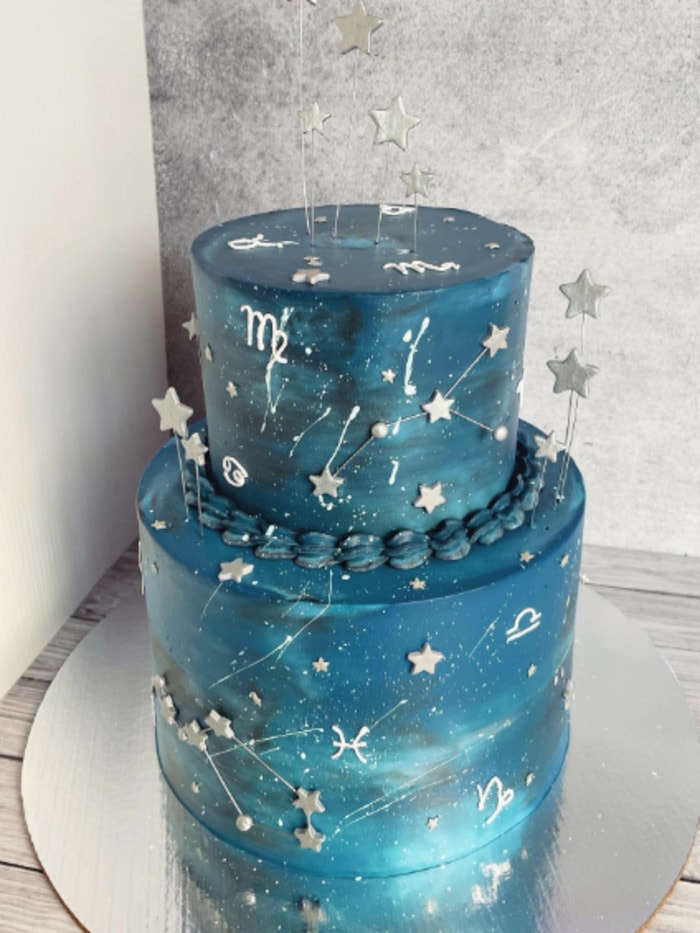 15. Yoga Zodiac Cake Idea
The yogi on top of this cake looks very at peace with the idea of getting a year older. Cut us off a slice of that mellow pie. What do you mean, you only brought cake?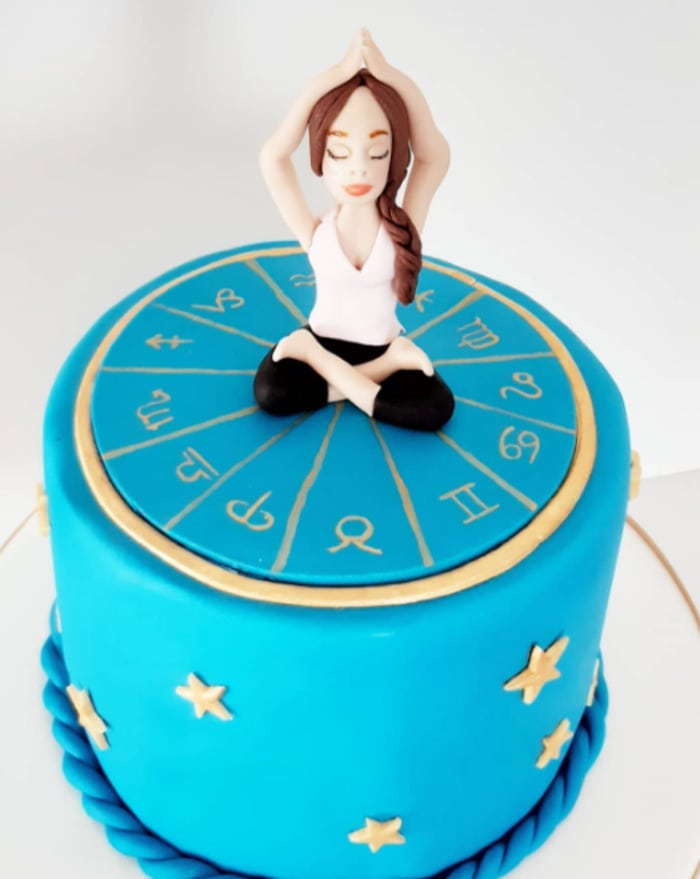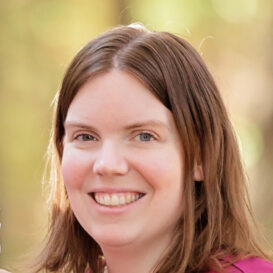 Latest posts by Kristen Winiarski
(see all)