The sun is shining, birds are chirping, and flowers are blooming! Probably. We don't know because we're in our kitchen, eating cupcakes. But we don't feel left out of the springtime festivities because they're wildflower cupcakes, the most delicious way to celebrate spring.
Shockingly, lavender tastes way better in a cupcake than it does when we're licking our Bath and Body Works candles, yearning for the end of winter.
Aside from being beautiful and tasty, we found that wildflower cupcakes have all the life and freshness of spring, without the allergies. We really are living in the future.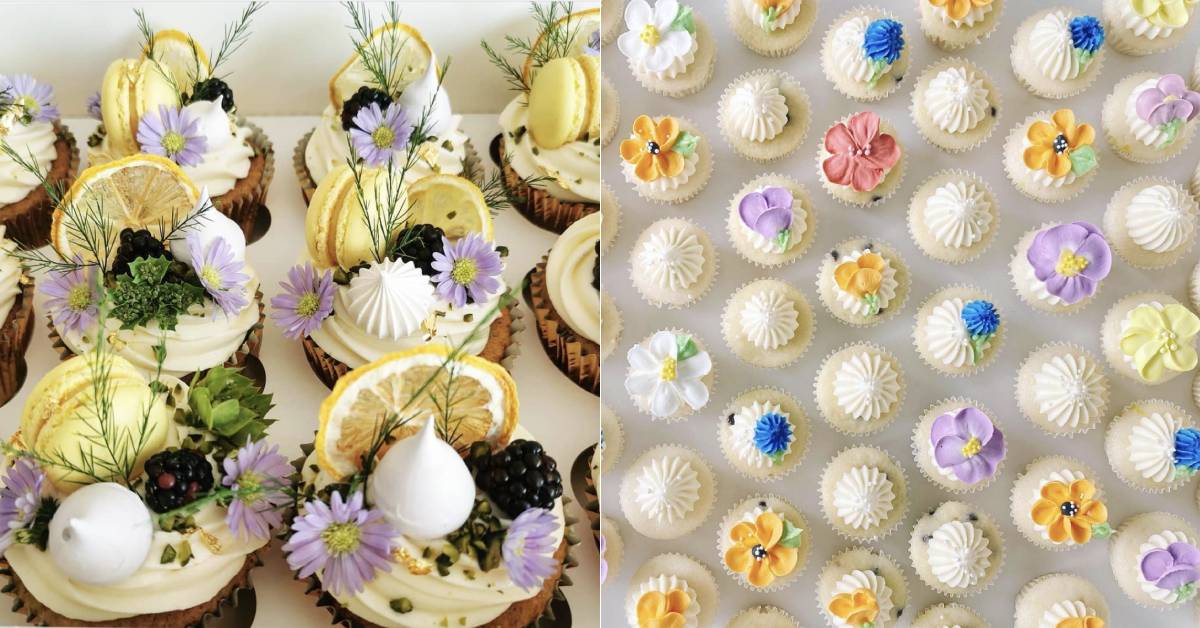 Wildflower Cupcakes To Celebrate Springtime
1. Lemon Lavender Cupcakes
Dollop of Dough walks us through her method of making lemon cupcakes and lavender buttercream, complete with reference pictures as beautiful as they are helpful. We're into this level of detail because we just love being spoon-fed…both information and huge globs of frosting. More, more!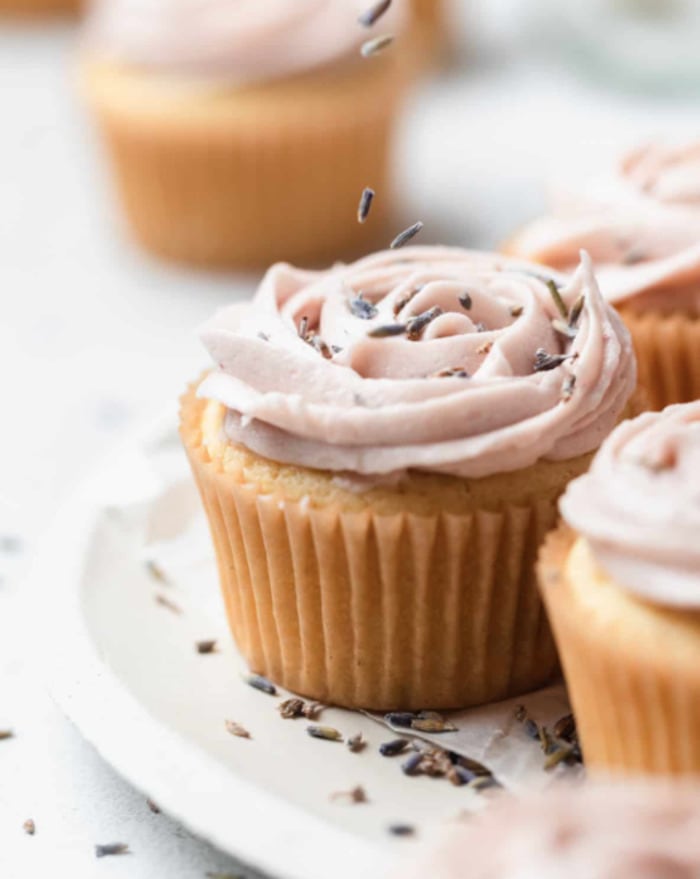 2. Buttercream Succulents
"Desert" and "dessert" are only one letter apart, and we're starting to think that's no coincidence. Buttercream succulents are not only an aesthetic nod to dessert botany, but a great way to eat what is really just a big pile of frosting. Zero complaints.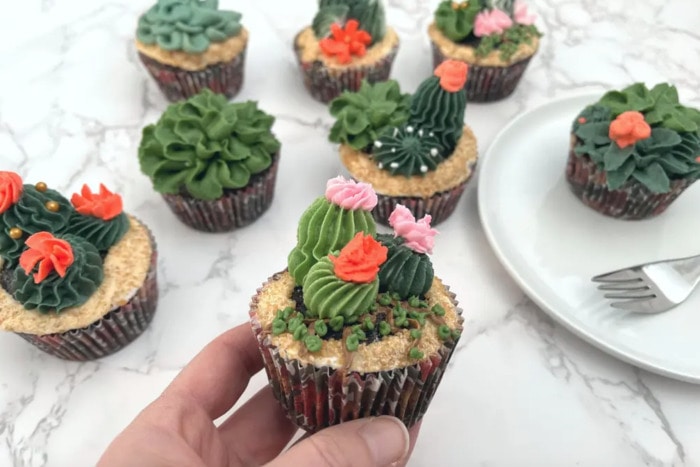 3. Party or Picnic Lemon Lavender Cupcakes
This version of lemon lavender cupcakes starts with burying the lavender in sugar and letting it sit overnight. So it seems we have kind of a lot in common with lavender. We considered ourselves magenta people.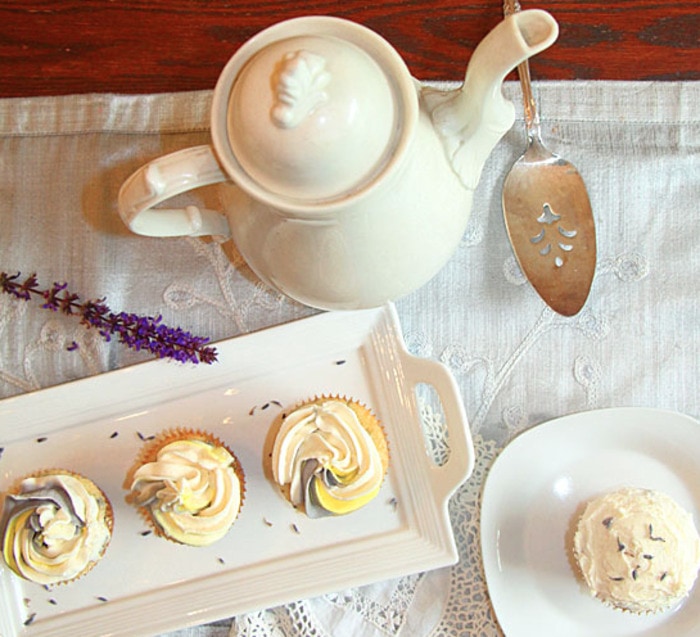 4. Honey and Lavender Cupcakes
This recipe includes lavender honey vanilla cupcakes as well as a honey and lavender buttercream, so the floral notes are thriving through and through. Something about this one screams "Eat me." Our legal battle against Alice is just beginning. The things we do for cupcakes.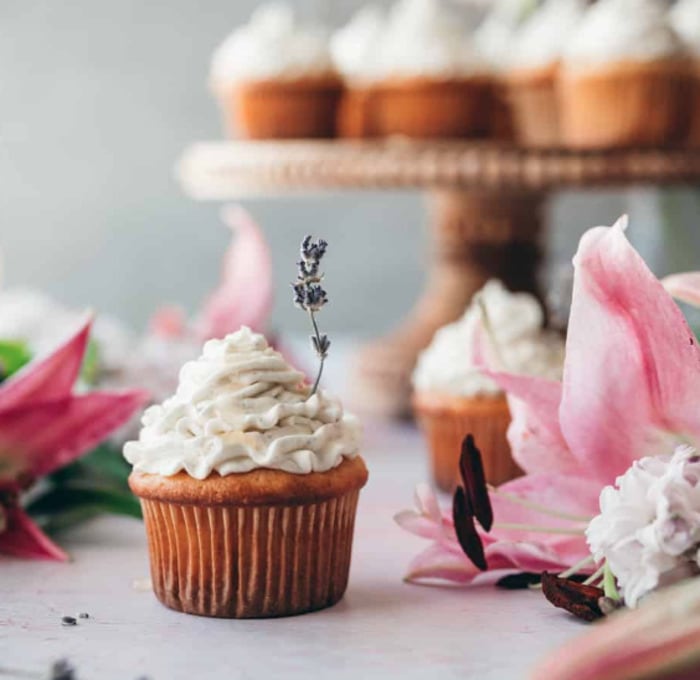 5. Honey Chamomile Tea Cake
Okay so this recipe technically makes a "regular cake," but isn't any cake a cupcake if you have the right attitude?
Leave it to cake to take honey, chamomile, and lemon out of the realm of "flavors that remind me of being sick" back to the land of deliciousness. It must have so many frequent flier miles.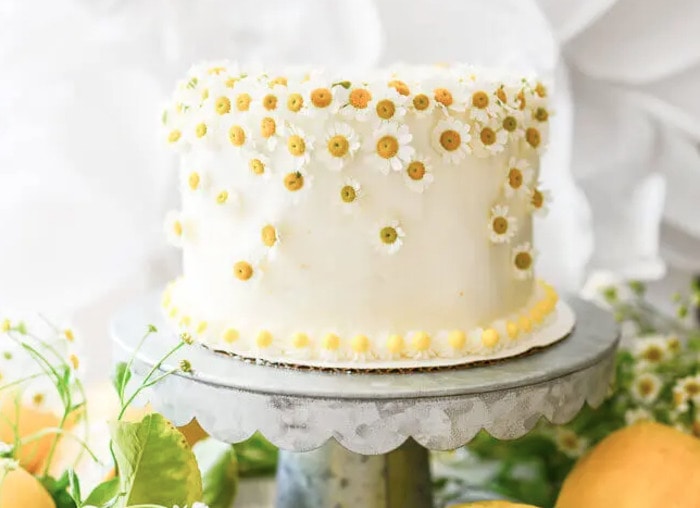 6. Blackberry Lavender
These lavender cupcakes are filled with homemade blackberry jam, topped with lavender buttercream, and finished with fresh blackberries. They may be a labor of love, but isn't all labor? At least that's what our mom won't let us forget.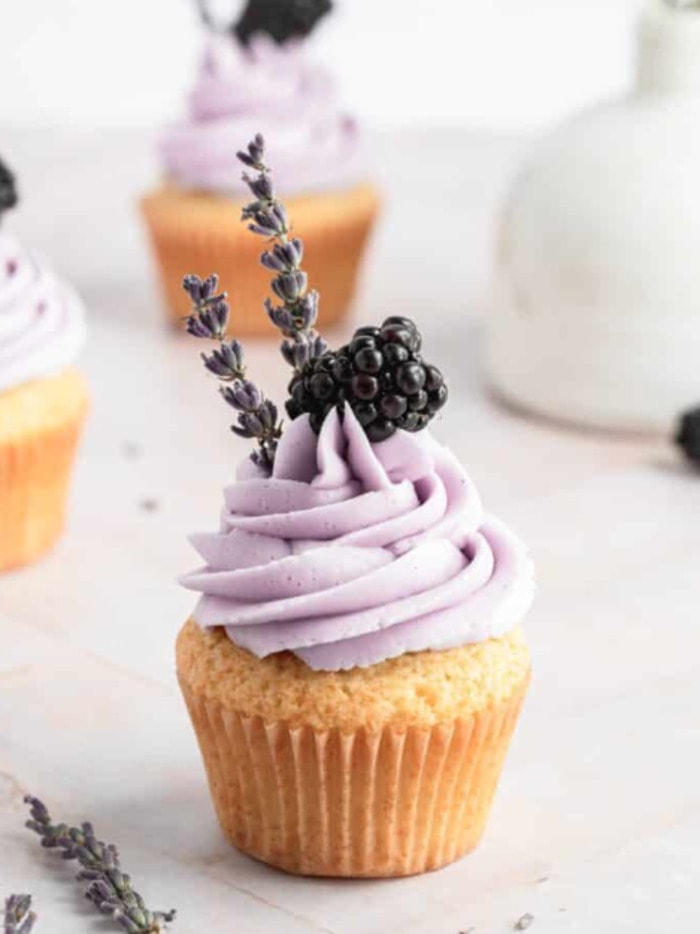 7. Dandelion Cupcakes with Sunflower Seeds
We'll admit. We've never frolicked through a field of dandelions and thought they looked tasty. Okay, we've never frolicked through a field of dandelions. Okay, so we've never frolicked! Give us a break, don't you have some dandelion cupcakes to make?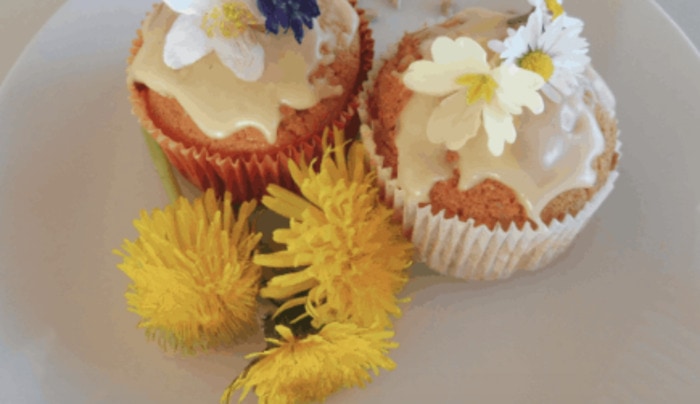 8. Fun(fetti) with Flowers
These may not be flower-flavored, but who's going to complain about funfetti? You? Get off our website.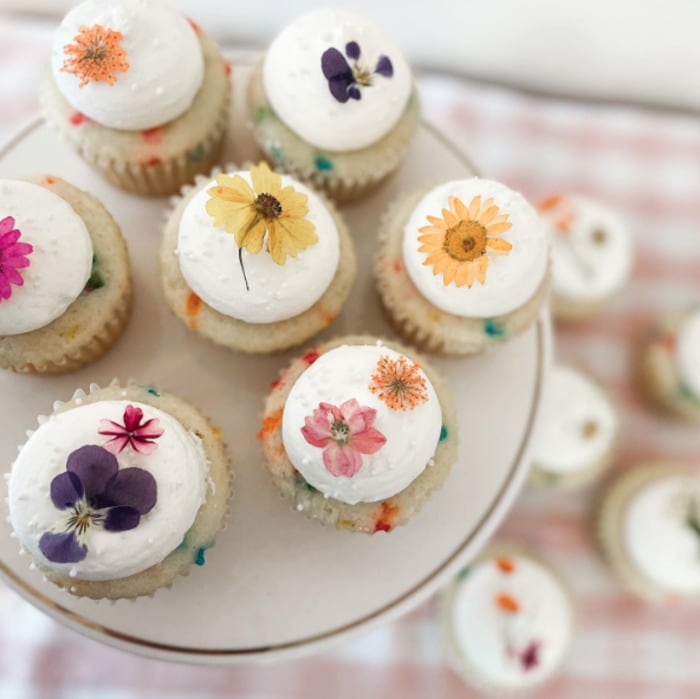 9. Dandelion Cupcakes with Lemon Frosting
These dandelion cupcakes with lemon frosting and edible flower toppings are bright and spring-y from top to bottom. They will be stick-y if you forget the cupcake liners again, though.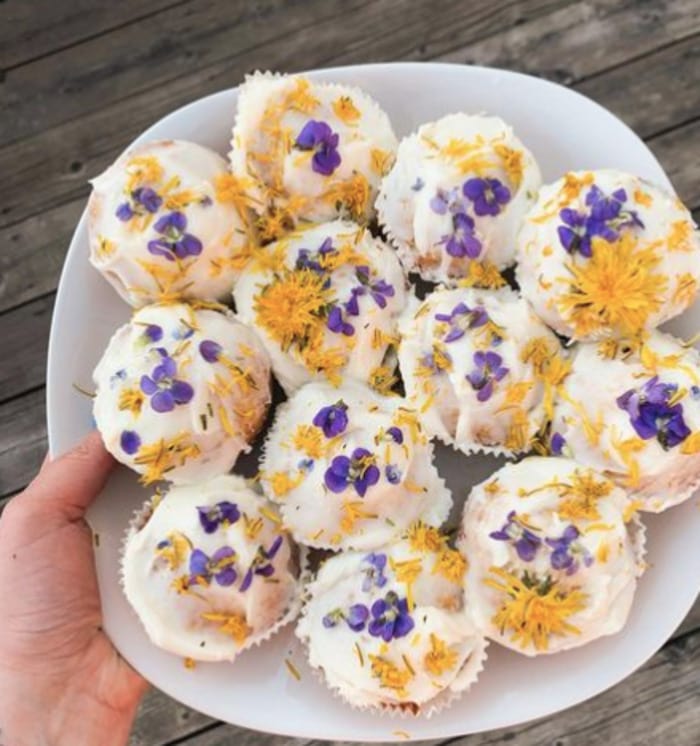 10. Wildflower Cupcake Bouquet
The vibrant colors and masterful piping have these wildflower cupcakes looking almost too good to eat. And almost real enough to make us sneeze. If we sneeze on them, do we get to eat them all?
11. Lemon, Elderflower, and Coconut
Lemon and elderflower cupcakes with coconut lemon curd topping? Can you say "Holy spring?" We can only get to "Ho-" before shoving another cupcake into our mouths.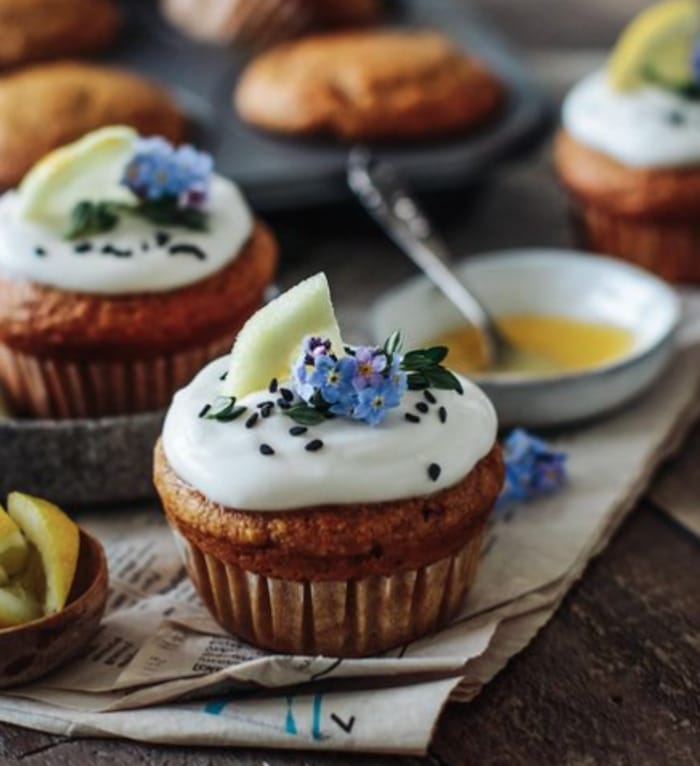 12. Teddy Bear and Wildflowers
Imagine hearing that there is a bear waiting for you, and then this is what you find. You breathe a big sigh of relief before wondering why you were actually ever worried there might be a bear in your house. Are you okay? It's probably low blood sugar. Here, have a cupcake!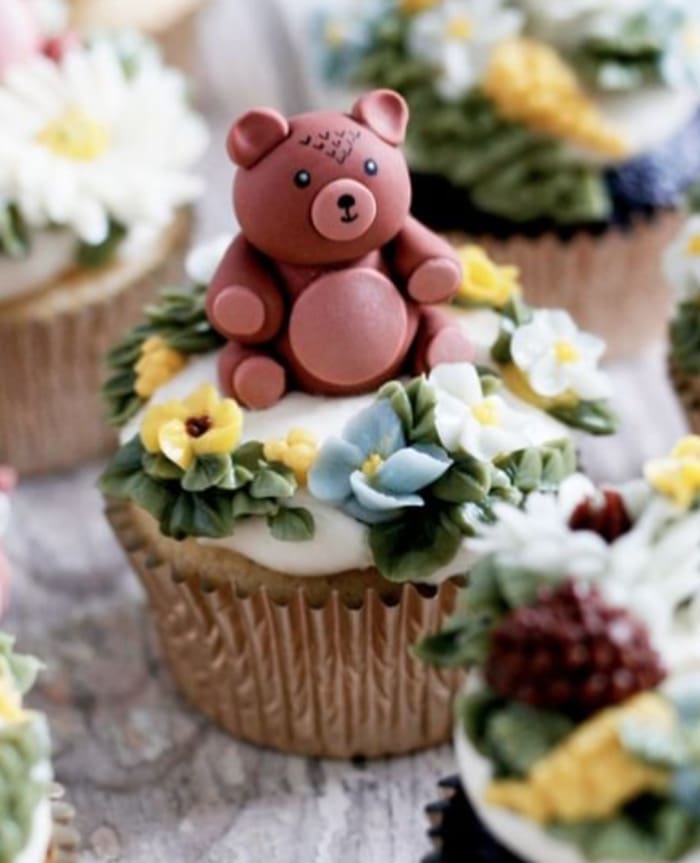 13. Blueberry Earl Grey or Raspberry Rose
These creative but cohesive decorations and flower combinations had us daydreaming about Earl Grey tea bags growing wild in the fields. In the same dream, our ex was also waiting for us in the field. Yes, his name is Earl Grey. How'd you know?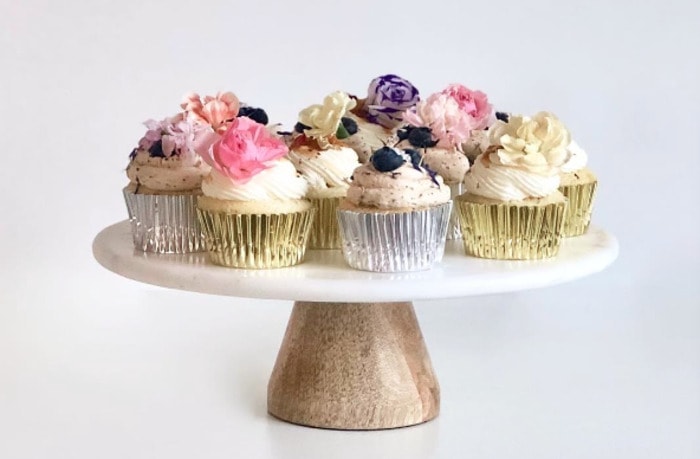 14. Vegan Gluten-Free Lemon and Elderflower Cupcakes
The frosting on these cupcakes mirrors our walking route between the kitchen and bedroom as we go back and forth and back and forth and back and forth to get "just one more cupcake."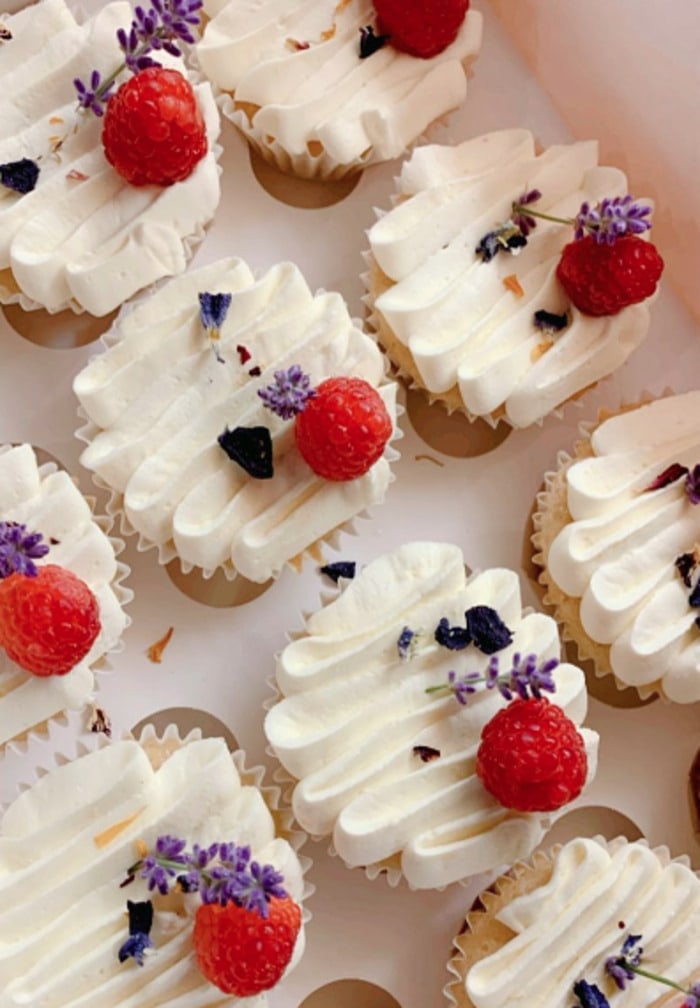 15. Simple Buttercream Wildflower Cupcakes
Thank you to these cupcakes for proving that decorations don't need to be over-the-top to be impressive. This simple, stripped approach has us thinking these cupcakes are like the Tiny Desk Concert of wildflower cupcakes. We'll take our funding now, NPR.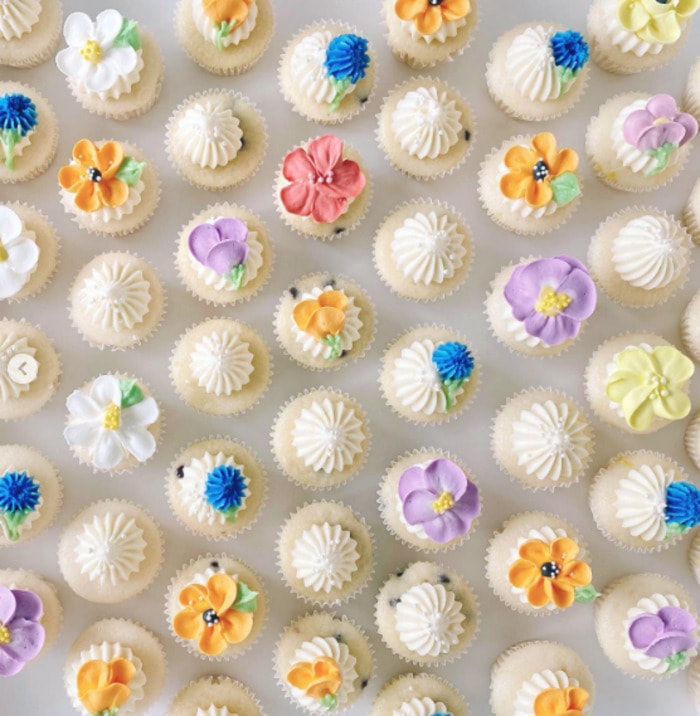 16. Needlepoint Flower Cupcakes
Grandmas everywhere are cowering in intimidation at how great this needlepoint looks. Look Dolores, your pillow is cute. But call us when we can eat it. Without so much indigestion this time.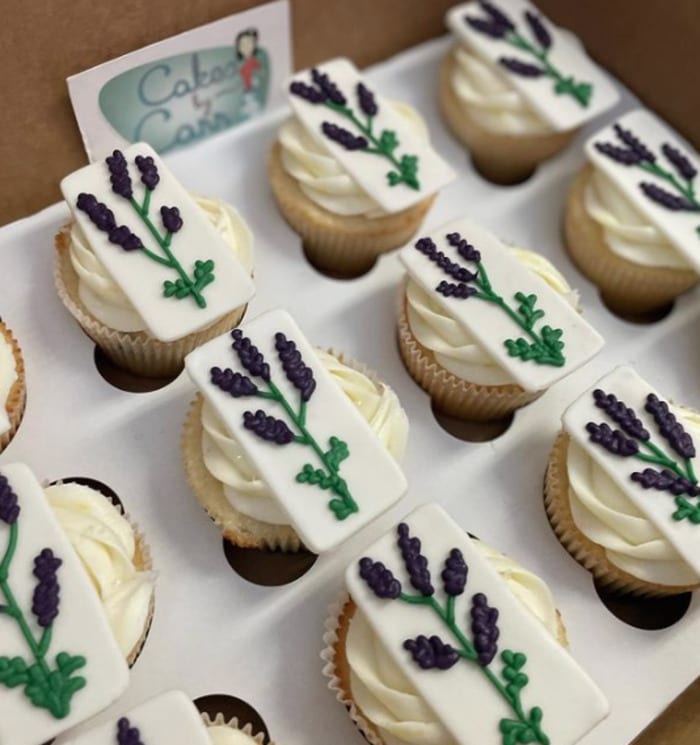 17. Strawberry Cupcake with Flower Accessory
When we do our hair like this, we look like a troll. Maybe what we're missing is a flower in our hair? Or a cupcake. Probably not the cupcake, but we'll take one just to be safe.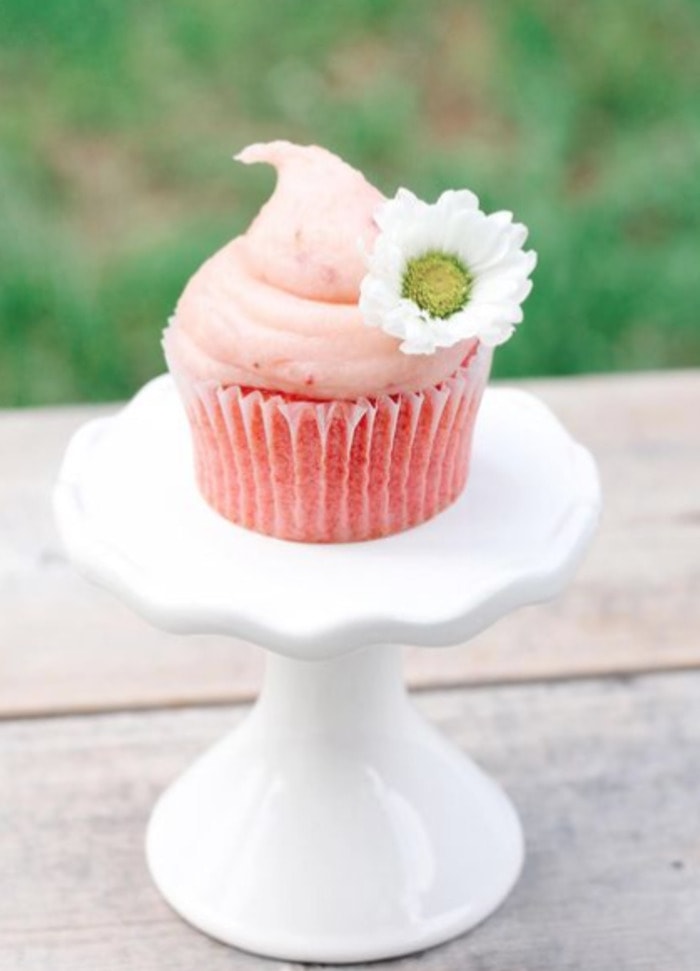 18. Pistachio, Cream Cheese, Lemon-Elderflower with Blackberry Cupcakes
How this baker manages to fit all of these ingredients, plus a macaron, onto one cupcake and make it look like a work of art instead of a compost bin is beyond us. But we won't question it.
We're too busy appreciating it. And drooling. Doing lots of drooling. And sneezing. Is spring over yet?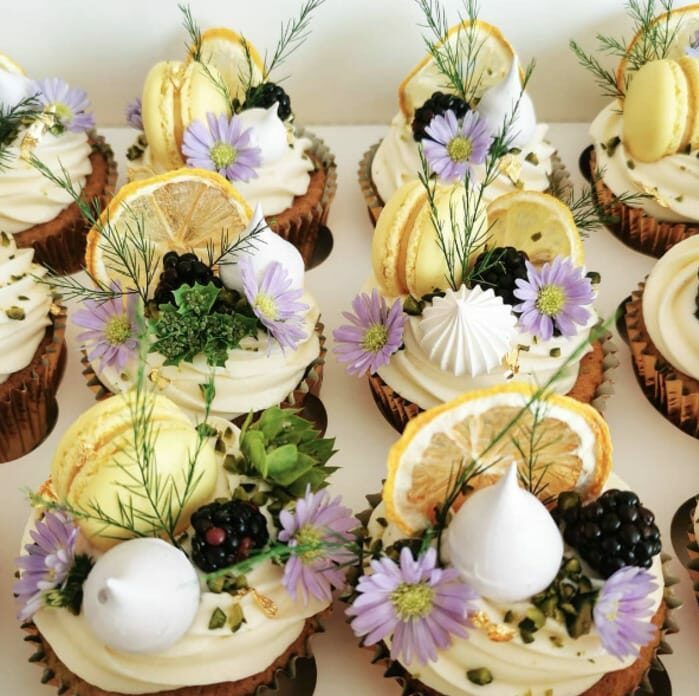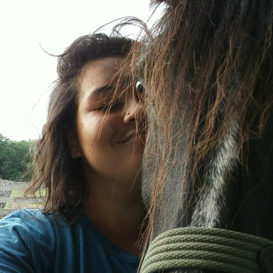 Latest posts by Hebba Gouda
(see all)