Every year, we patiently await the next season of the popular U.K. television show, Great British Bake Off. (Or, if you're in the U.S., the The Great British Baking Show.) And then we want to bake everything they make. If you feel the same way, pick up one of these Great British Baking Show cookbooks that feature recipes from the hosts and contestants.
GBBO gives home bakers the opportunity to show off their skills, and for those of us watching at home to criticize them mercilessly. White chocolate? In the heat of the summer? In the tent?
Many former contestants have expanded their passion for cakes, cookies, and pastries into careers and some have published cookbooks. Some of these are even listed below.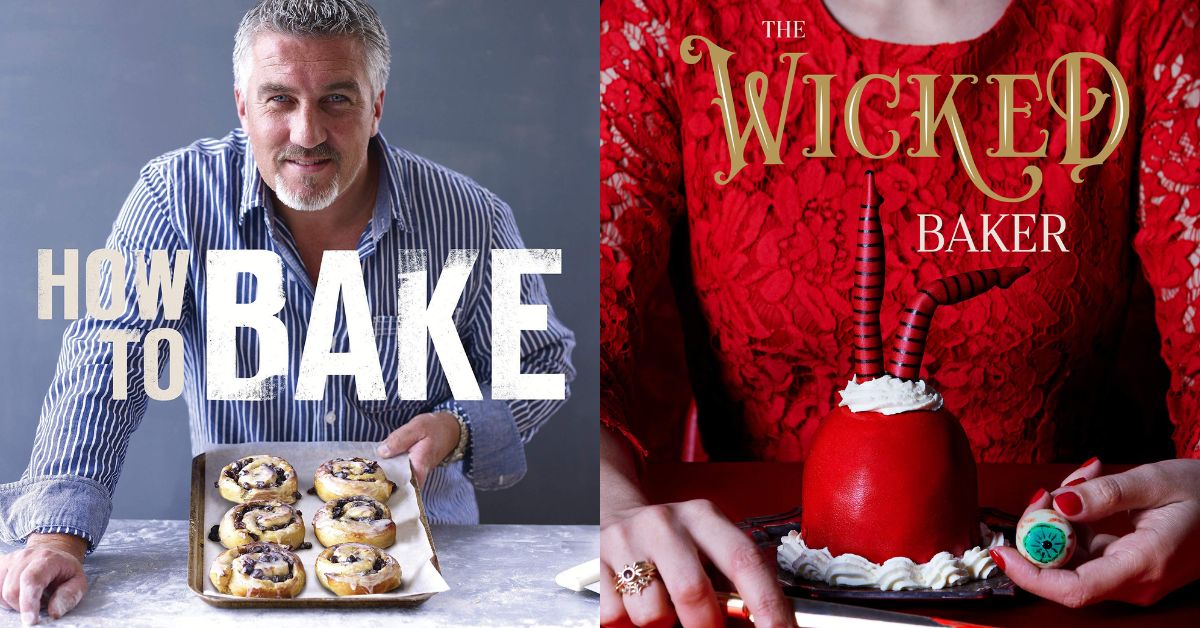 12 Great British Bake Off Cookbooks
1. "Baking with Kim-Joy: Cute and Creative Bakes to Make You Smile" by Kim-Joy (Season 9)
Kim-Joy won over everyone's hearts with adorable bakes, including her ever-so-popular space turtles. Land-locked turtles are so basic.
Her cookbook promises to make you smile with bakes including "Pig-fiterols" and "Passionfruit and Strawberry Tarts with Cat Meringues." We're still waiting on the recipe for a don-quiche.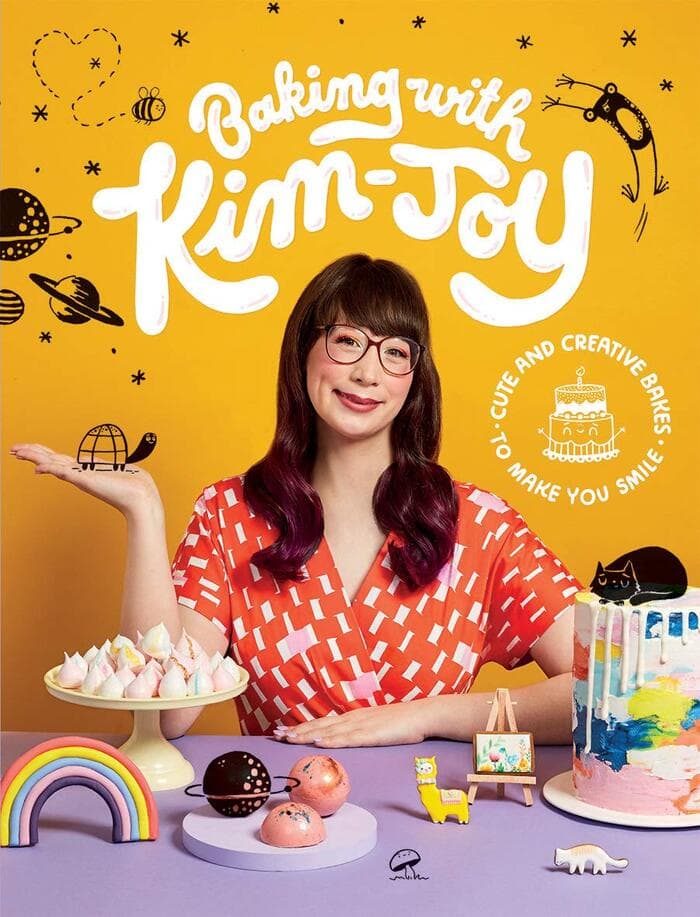 Available on Amazon
2. "Nadiya Bakes: Over 100 Must-Try Recipes for Breads, Cakes, Biscuits, Pies, and More" by Nadiya Hussain (Season 6)
After winning her season, uber-popular Nadiya has starred in a series of shows on BBC. She was even commissioned by Buckingham Palace to make Queen Elizabeth II's 90th birthday cake.
Nadiya Bakes features more than 100 recipes that make baking simpler than comprehending the order of succession. Which corgi is up first?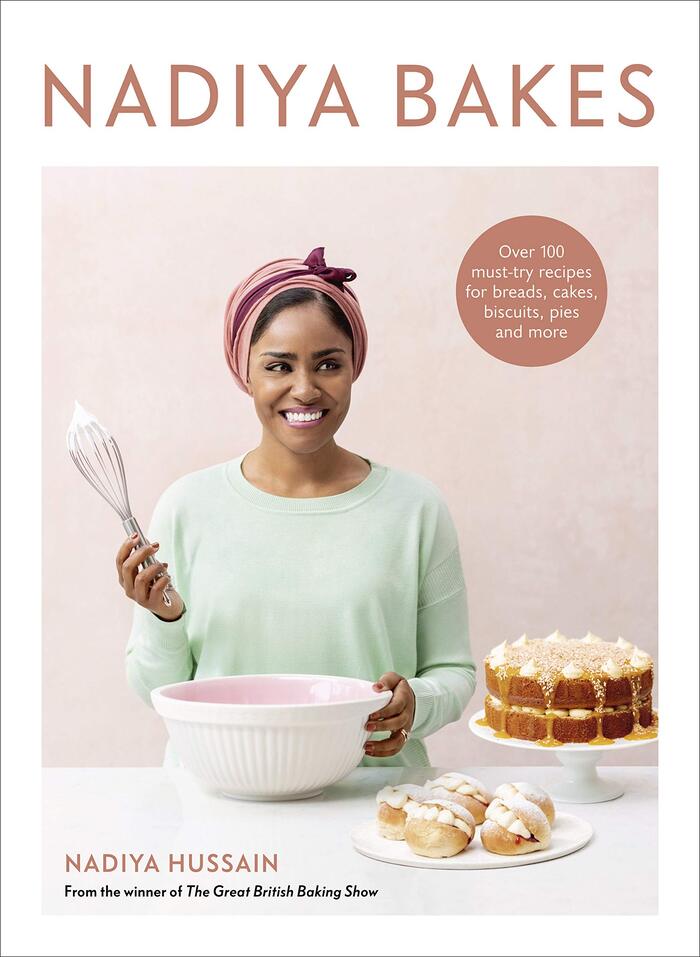 Available on Amazon
3. "Cheeky Treats: 70 Brilliant Bakes and Cakes" by Liam Charles (Season 8)
Liam Charles may have come in fifth place on his season, but he was first in our hearts. His natural charm and joyful personality made him a fan favorite. Later, he co-presented Bake Off: The Professionals, and judged Junior Bake-Off. Which is about kids, not miniature pastries, much to our dismay.
Cheeky Bakes is full of fun twists on classic bakes like falafel scones. Here's hoping those don't come with buttercream hummus.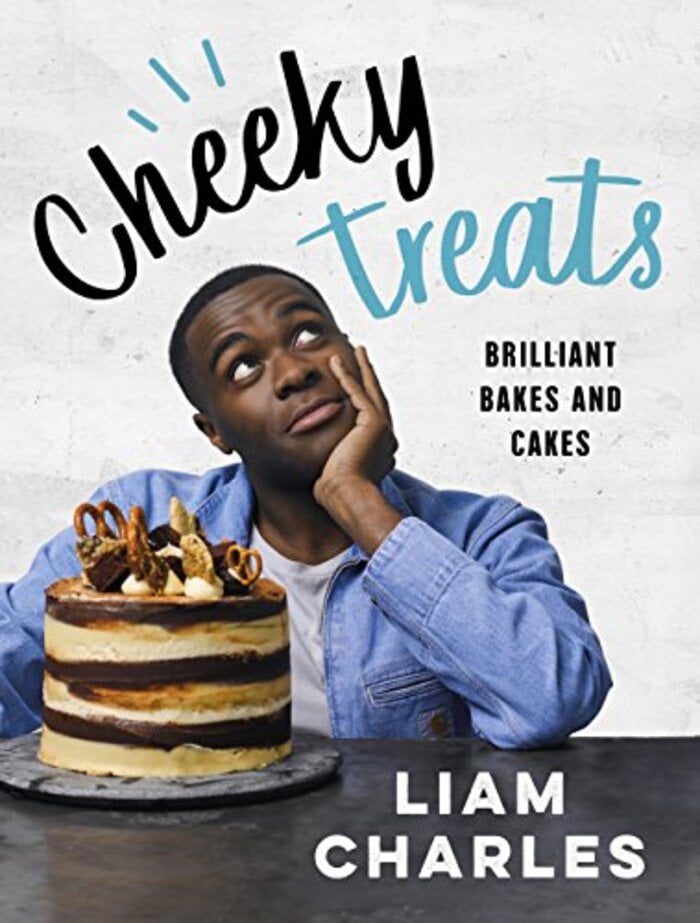 Available on Amazon
4. "The Wicked Baker: Cakes and Treats to Die For" by Helena Garcia (Season 10)
Best known during her season for Halloween-inspired bakes, Helena Garcia is a self-proclaimed "kitchen witch." Which is what we like to think we are when we repeatedly open the fridge door in hopes of making new snacks appear.
Her cookbook The Wicked Baker puts a spooky spin on baking to make it feel like October all year round. Just as long as you remember to chop down all those pesky palm trees and dial the sun down a few notches.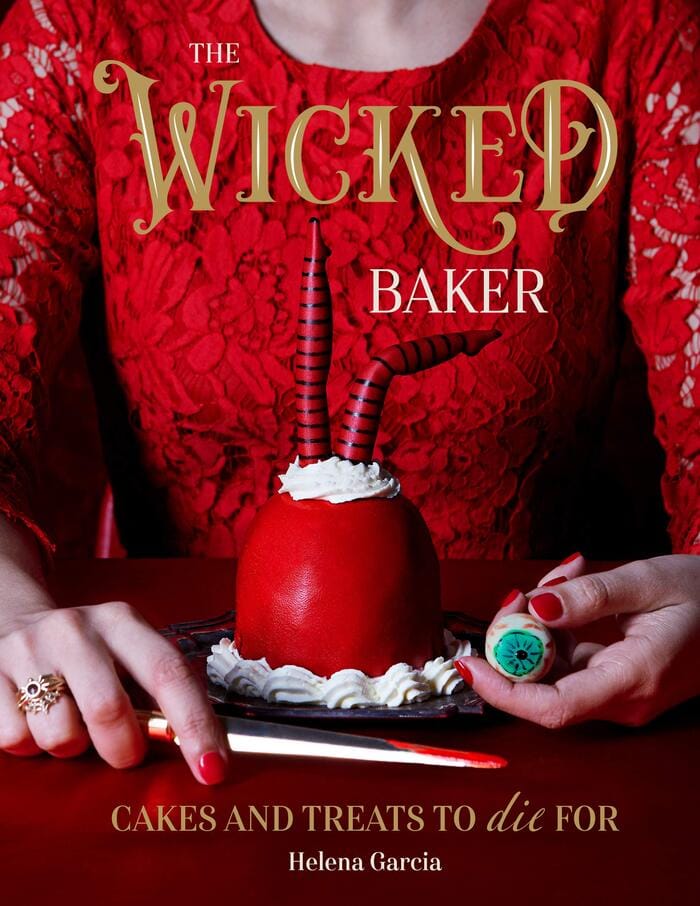 Available on Amazon
5. "Comfort: Delicious Bakes and Family Treats" by Candice Brown (Season 7)
Gym teacher-turned Great British Bake Off winner Candice Brown writes about bakes that are close to her heart in her cookbook.
Having learned to bake with her mother and grandmother, she shares recipes in this cookbook that give you the feeling of home and comfort without having to eat your family scrapbook.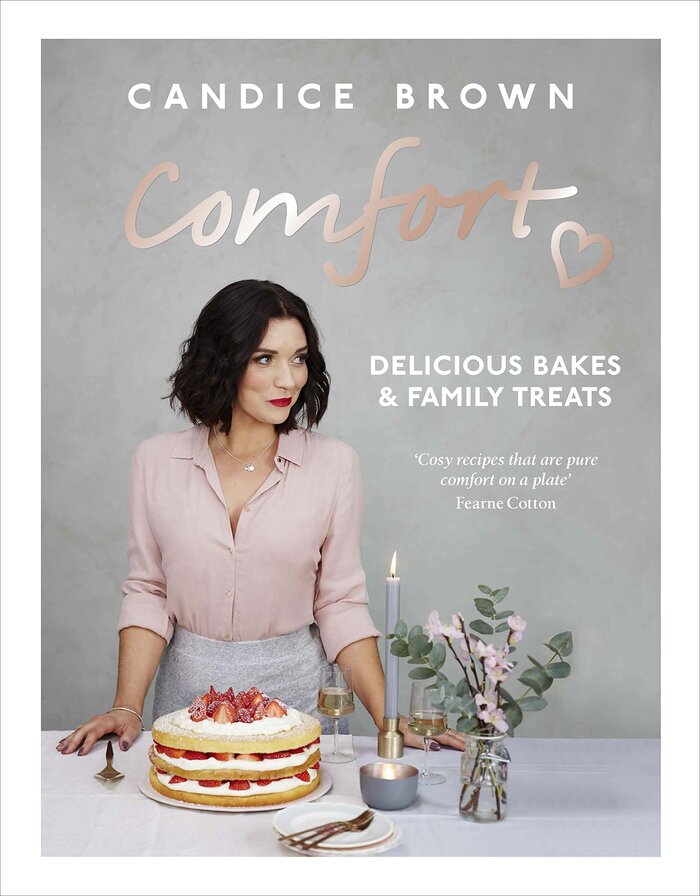 Available on Amazon
6. "Brilliant Bread" by James Morton (Season 3)
James Morton – in spite of having a busy schedule as a medical student – managed to come in as runner-up on season three of GBBO. His relaxed approach and love for bread are expressed in his book. Ours is expressed by consuming the entire bread basket at dinner.
All you need is some flour and patience. Unfortunately our local grocery store just ran out of patience. But look, more baguettes!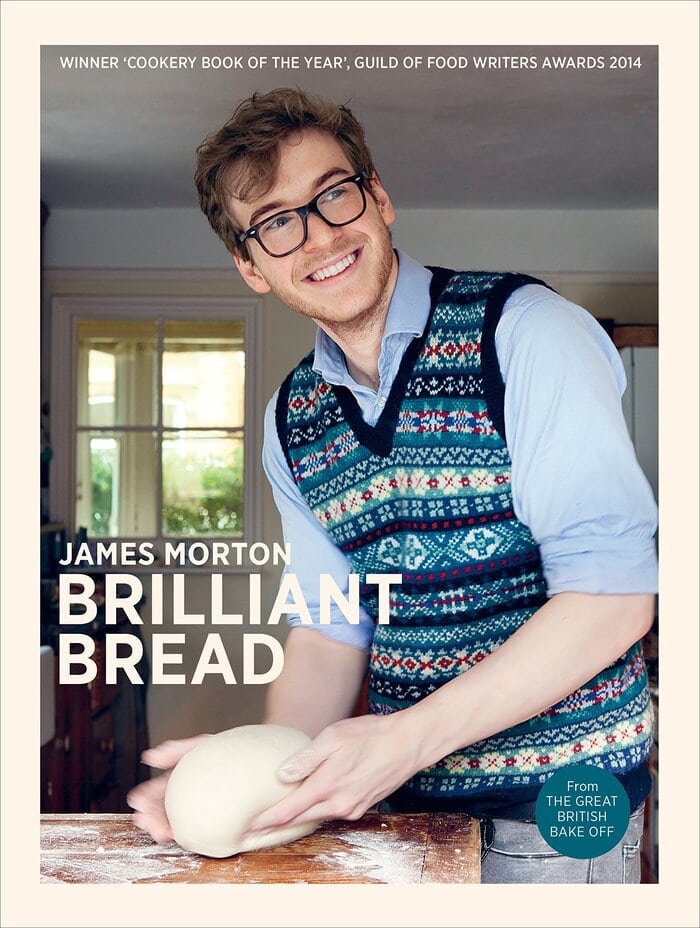 Available on Amazon
7. "The Cardamom Trail: Chetna Bakes with Flavours of the East" by Chetna Makan (Season 5)
After placing fourth in her season, Chetna Makan continued sharing her love of baking through a successful YouTube channel that expands into savory foods.
In this cookbook, Chetna explores traditional bakes from India and celebrates the history of Indian herbs and spices. Cumin finally gets its time to shine. (Better luck next time, marjoram.)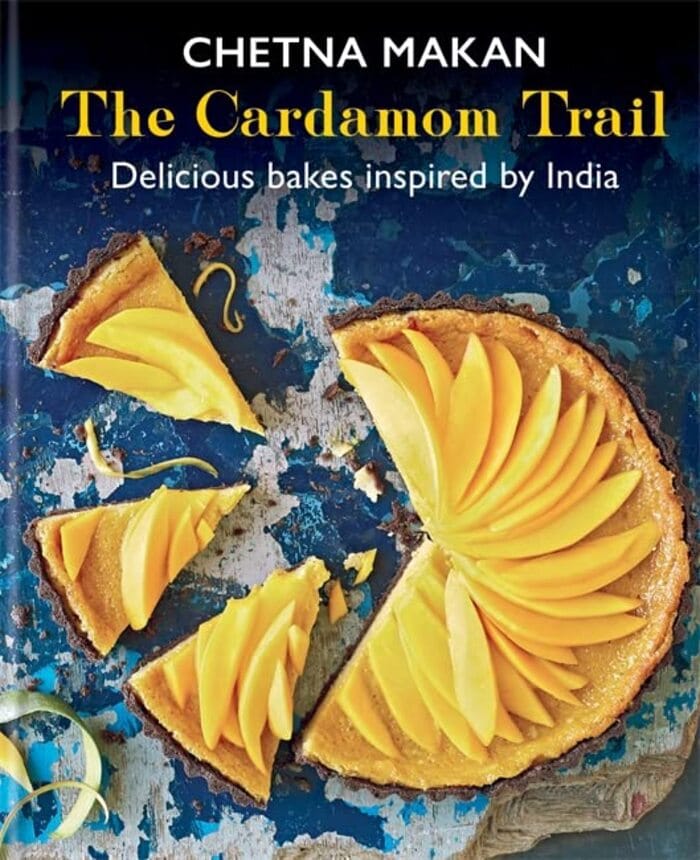 Available on Amazon
8. "Giuseppe's Italian Bakes: 60 Classic Cakes, Desserts and Savoury Bakes" by Giuseppe Dell'Anno (Season 12)
If you build it, you will win. The Italian-born chef swept the competition and won season 12 by using his engineering skills. And if you don't have an engineering background, we hear that it's basically just like Jenga.
Giuseppe is best known for creating bakes that were delicious and precise. Giuseppe's Italian Bakes takes you on a journey through Italy with his recipes, so hopefully you renewed your passport! With a better picture this time.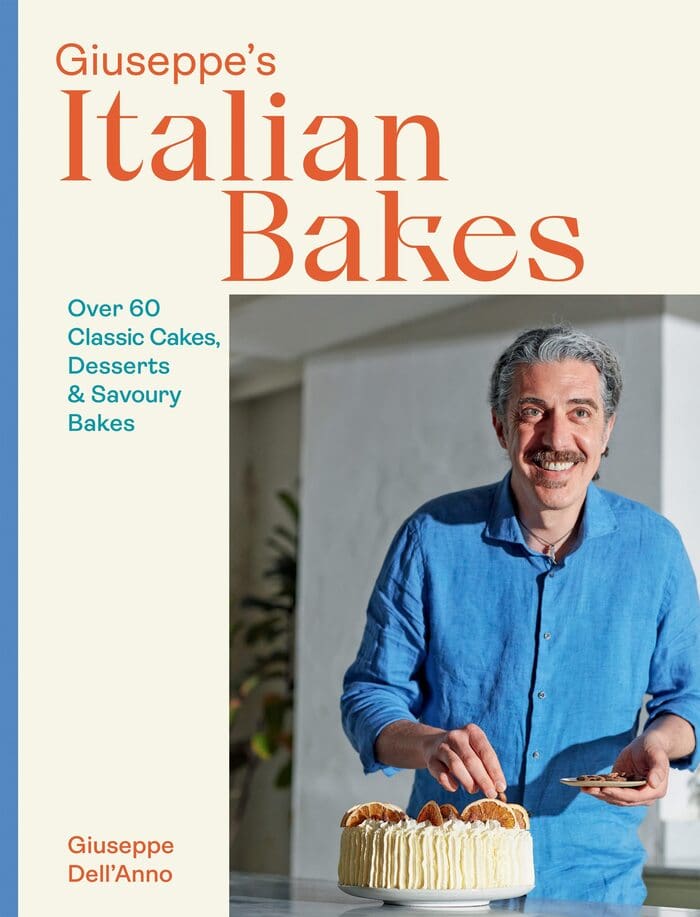 Available on Amazon
9. "How to Bake" by Paul Hollywood
We can't discuss the Great British Bake Off without mentioning this expert baker. In this book, steely-eyed judge Paul Hollywood reveals his best baking secrets, helping to teach anyone how to bake. Well, maybe not your iguana. But anyone else.

Available on Amazon
10. "Showstopping Cakes: Mastering the Art and Science of Baking" by Rahul Mandal (Season 9)
Rahul Mandal, winner of season nine, charmed audiences with shyness and self-deprecating humor that accompanied his incredible bakes. His cookbook demonstrates that baking really is a science. Which leads us to again question why we spent so much time dissecting frogs in biology class instead of making cupcakes.
The troubleshooting element of his cookbook is particularly helpful. Mandal explains why certain recipes commonly go wrong, and teaches you how to fix them. Probably in a more scientific way than "add more buttercream."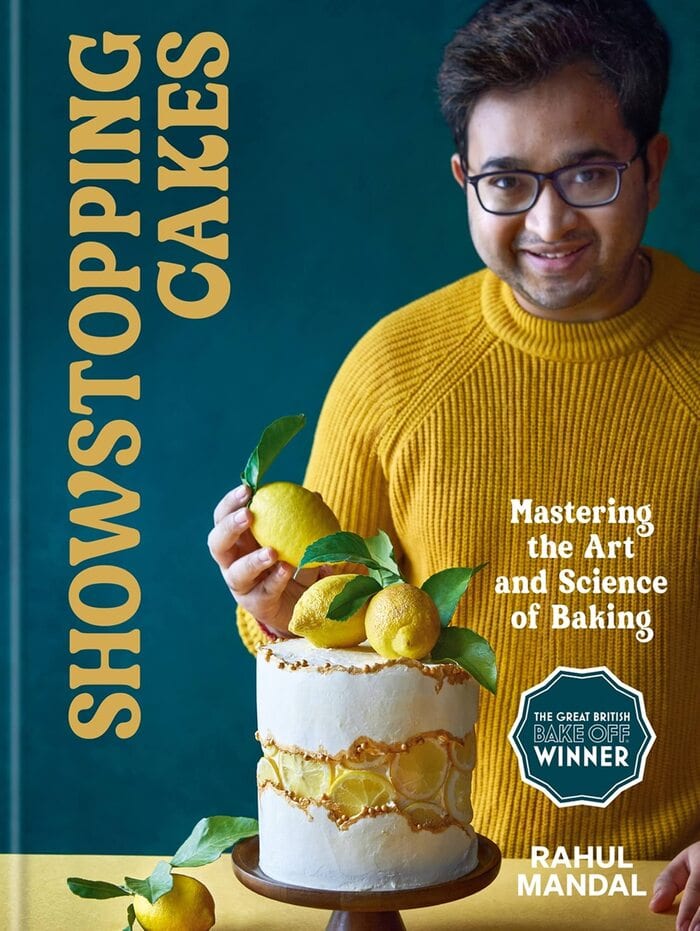 Available on Amazon
11. "A Good Day to Bake: Simple Baking Recipes for Every Mood" by Benjamina Ebuehi (Season 7)
Making it all the way to the quarter-finals in season seven, Benjamina Ebuehi wowed the judges with her modern design style. Now a food stylist and recipe writer, her latest book emphasizes the ritual of baking and how it can be therapeutic. Minus the co-pay.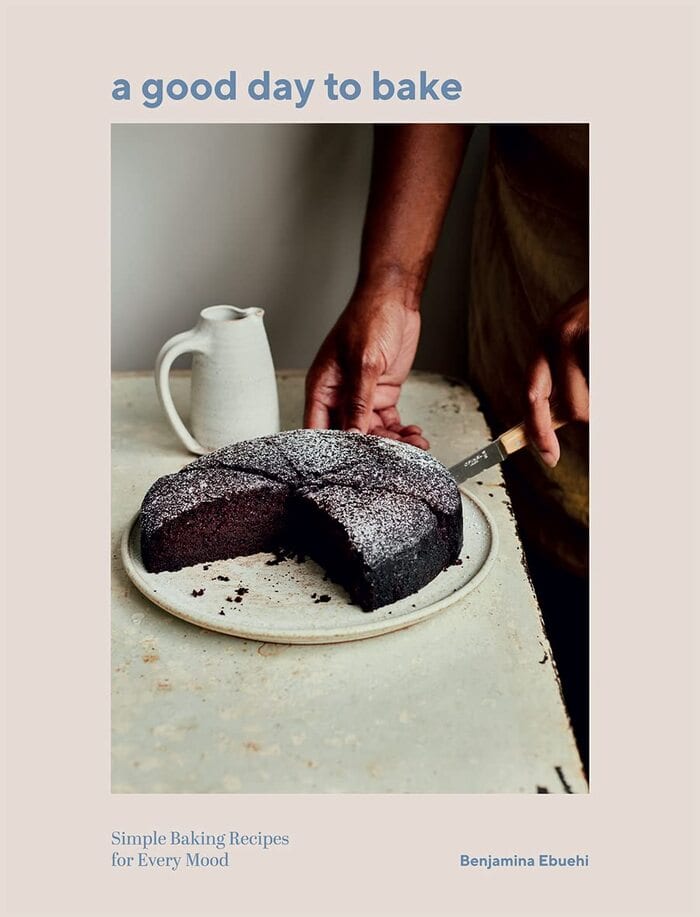 Available on Amazon
12. "Mary Berry's Baking Bible: Over 250 Classic Recipes" by Mary Berry (Season 1-7)
Mary Berry is a national treasure in England, with the title of Dame to prove it. With a name like Mary Berry, you can either become a baker or become very resentful of your parents. Our taste buds are happy with her choice! And that she published this cookbook so we can improve our own skills.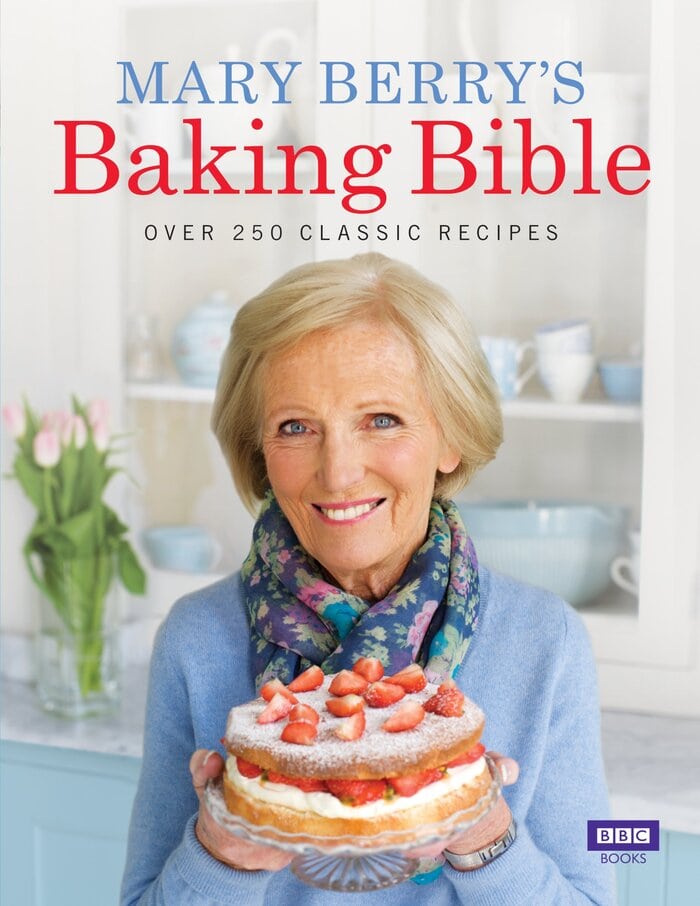 Available on Amazon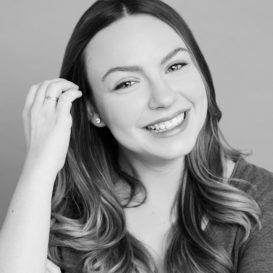 Latest posts by Katie Schindelheim
(see all)