Baking is fun, but you know what's even more fun? Watching other people bake on television, a la The Great British Baking Show. We've had our calendars marked for September 26 for weeks in anticipation of season 14 of the hit Netflix show, and we rounded up these Great British Bake Off memes in preparation.
According to Delish, GBBO is airing in the UK on September 26, while us US viewers may have to wait for it to reach our Netflix screens. But it could be up as soon as September 29. Or you could just fly to London and get your fix early.
While we wait for the new season to drop, we're taking a trip down memory lane via some hilarious memes and tweets. They won't win us Star Baker, but they might win us Snark Queen. And isn't that really the goal?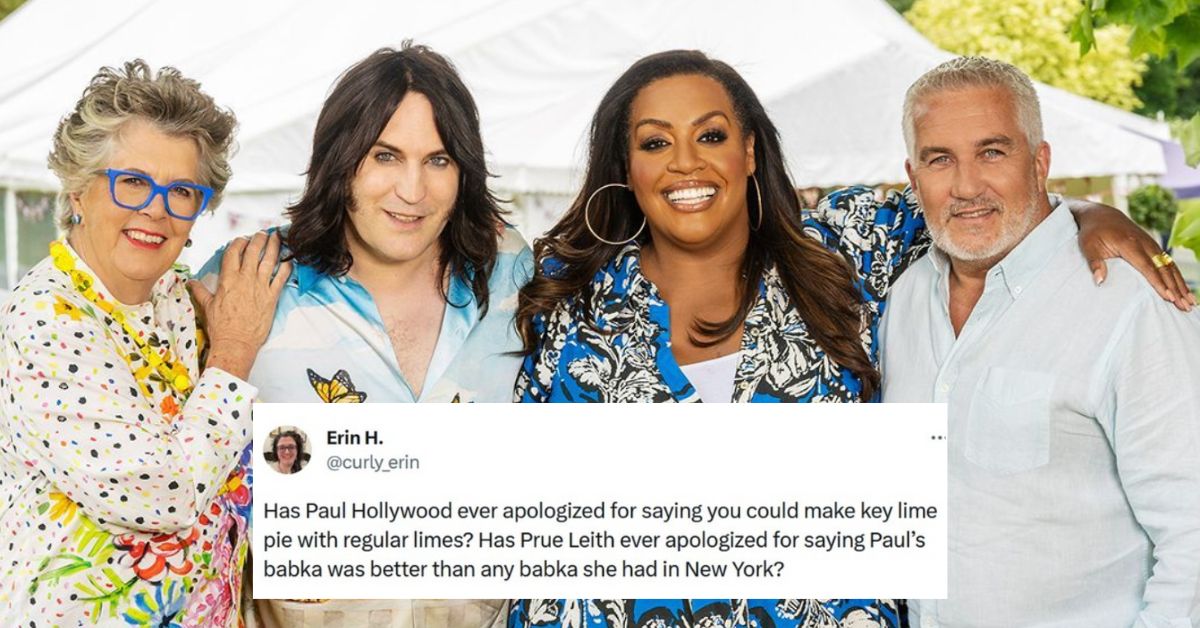 27 Great British Bake Off Memes and Tweets
1. If you can't beat 'em, join 'em. And if you can't bake, criticize.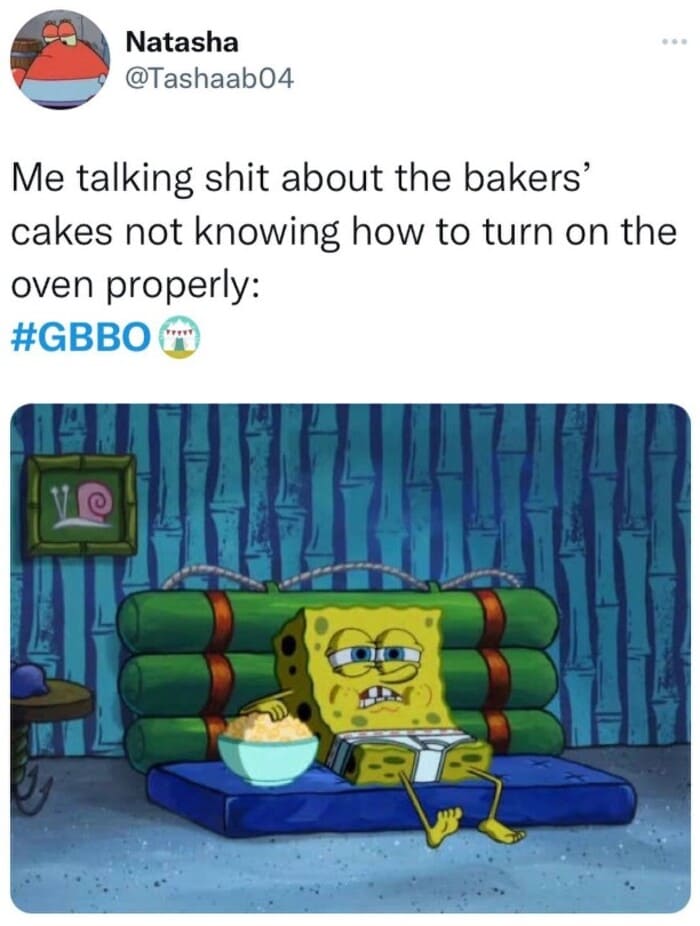 2. Primary colors ftw.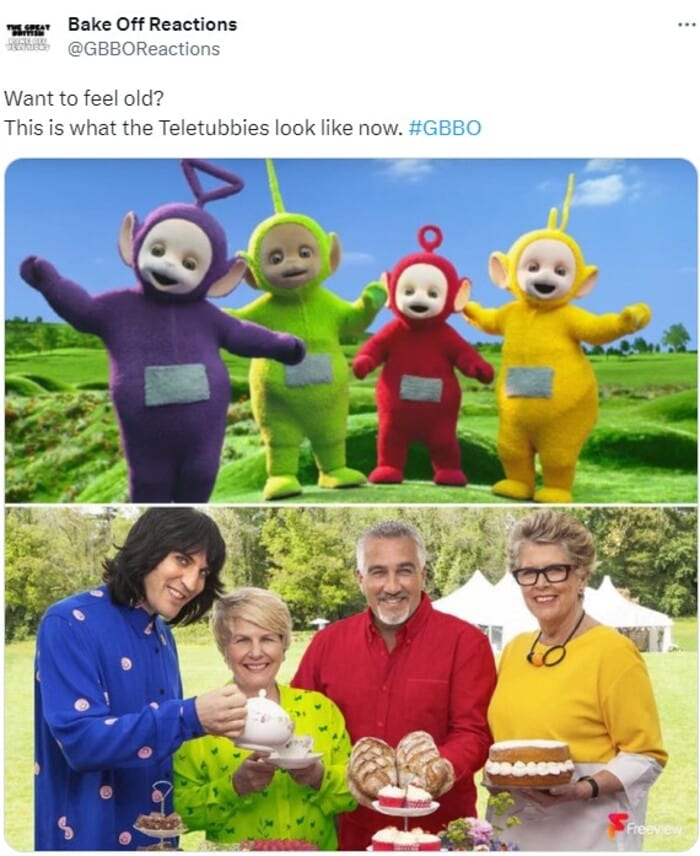 3. Sorry, mate, we have a date with our favorite British television show.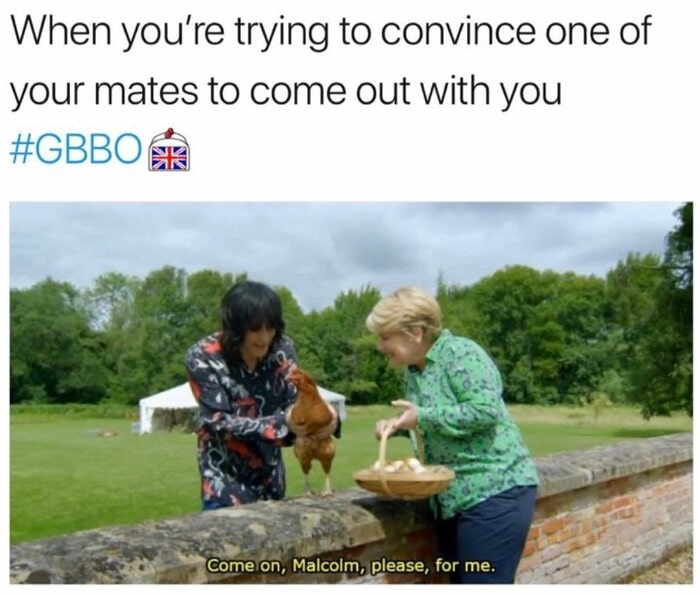 4. But at least you didn't try to work with white chocolate on a 90-degree day.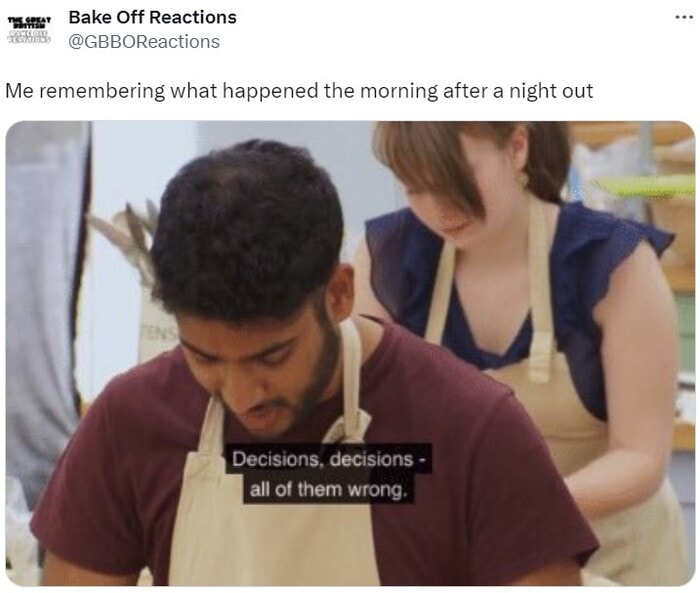 5. Paul Hollywood would give you a handshake for at least one of these. Can you guess which one?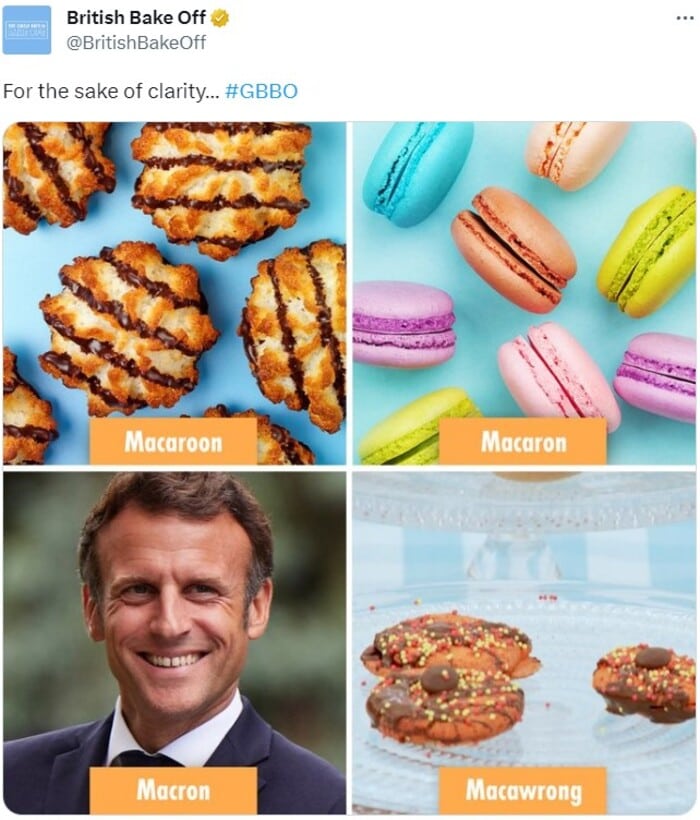 6. Not sure if we totally get the Teletubbies references, but we don't hate it.
7. We have Nick Jonas in ours. He's real, he asked us for our Venmo account.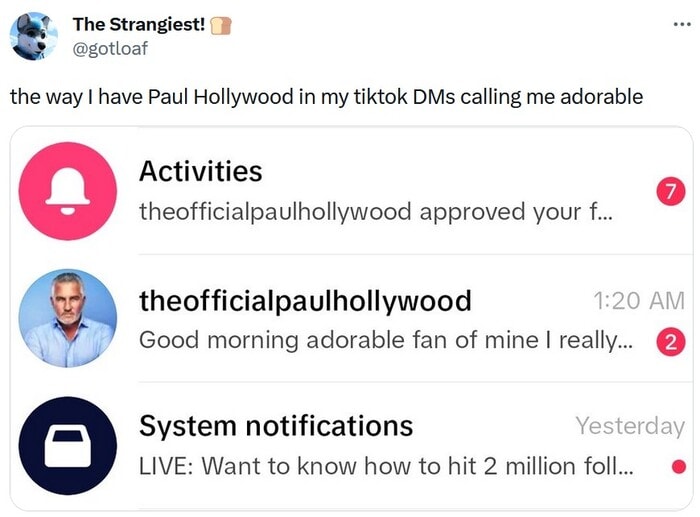 8. Asking the important questions.

9. Because time was called, that's why! Respect the sanctity of the rules.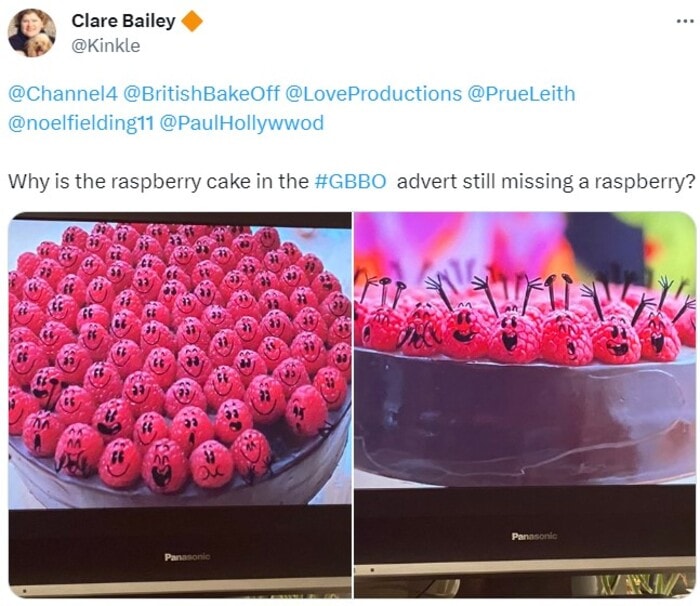 10. New GBBO theme song in the works?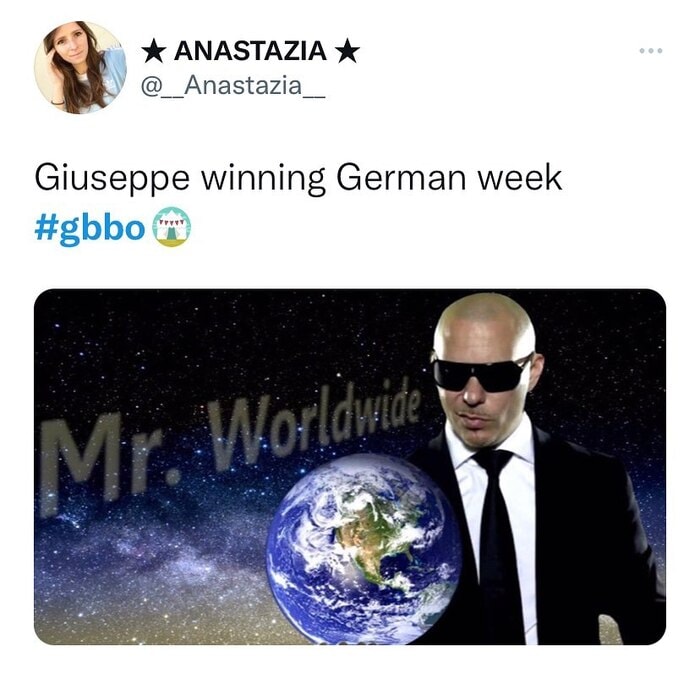 11. When you order something from Wish.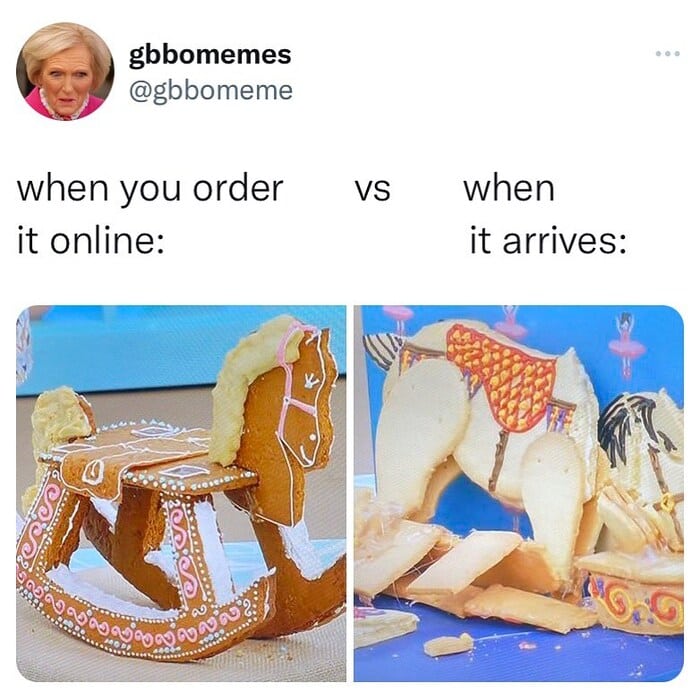 12. Sometimes, that Monday feeling lasts until Sunday.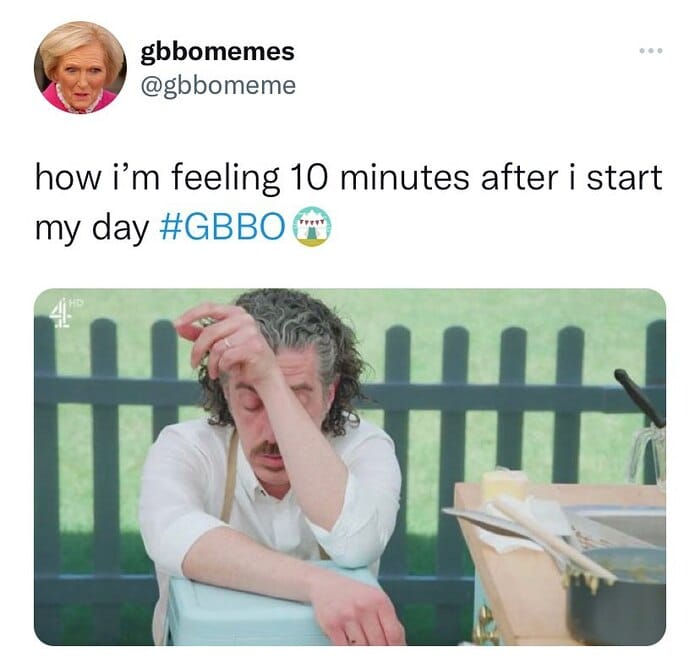 13. Talk to the miniature plastic hand. The real one is eating scones.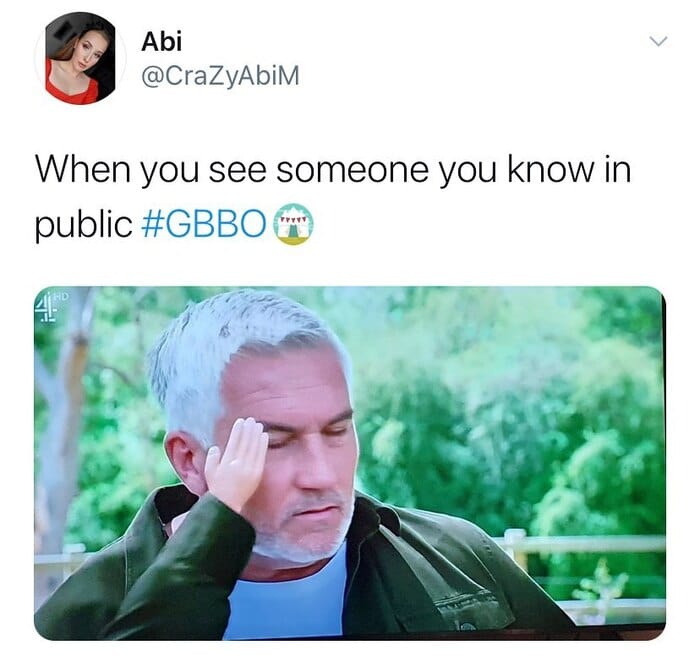 14. Opinions are like bread week – they stress everyone out.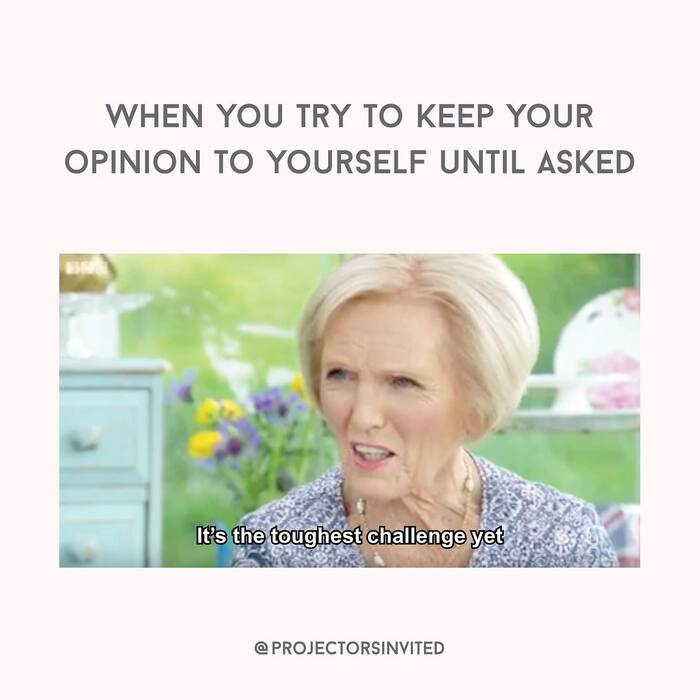 15. 'Nuff said.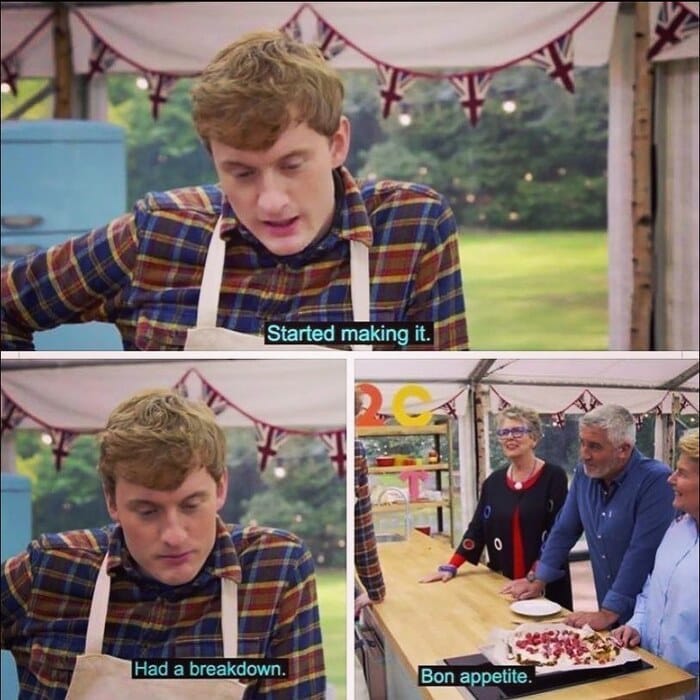 16. But no one can take "watches so much Netflix that she's asked at least three times a day if she's still watching" away from us.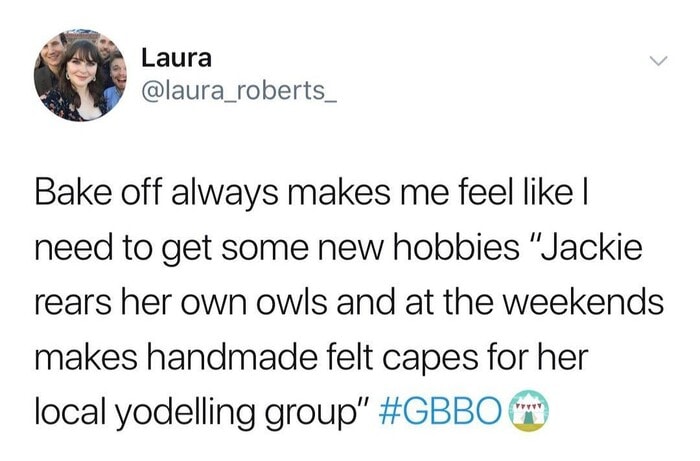 17. Thank you for your service in surfacing this important relic.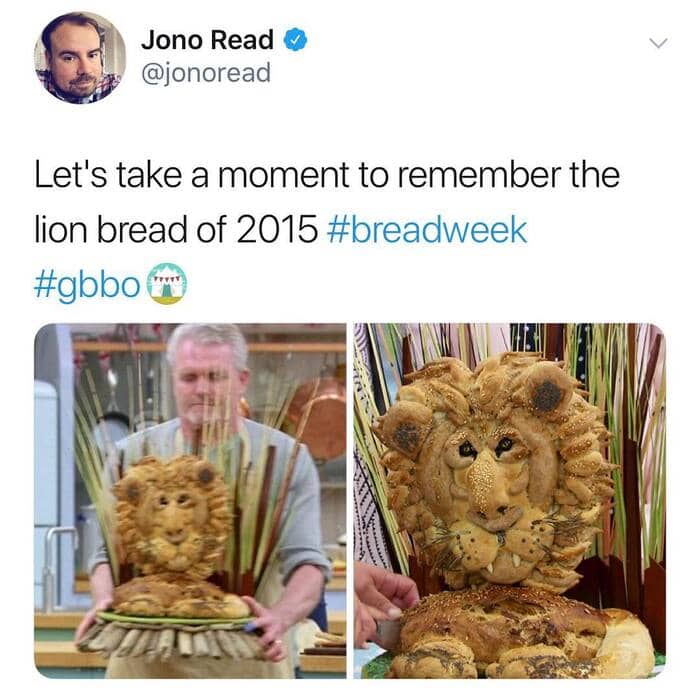 18. Someone has finally cracked the handshake code.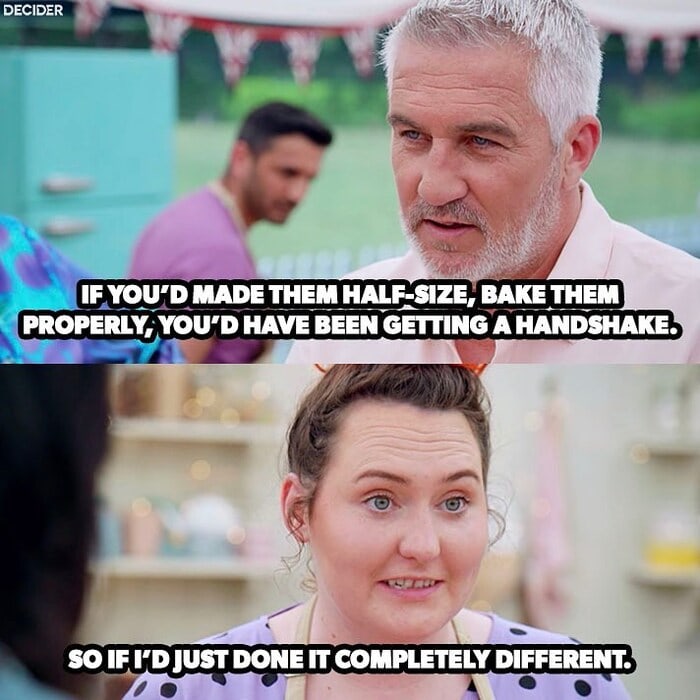 19. You can't watch Bake Off without a pile of sugar, though.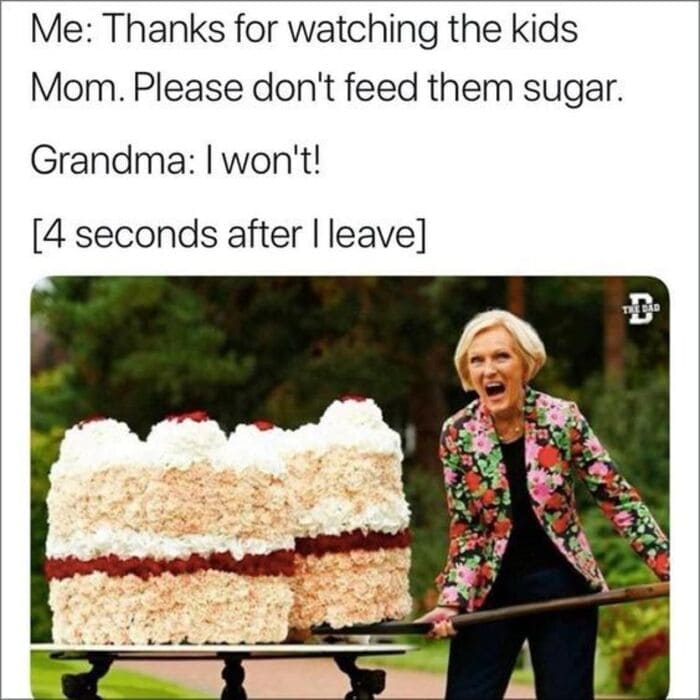 20. The highest compliment, tbh.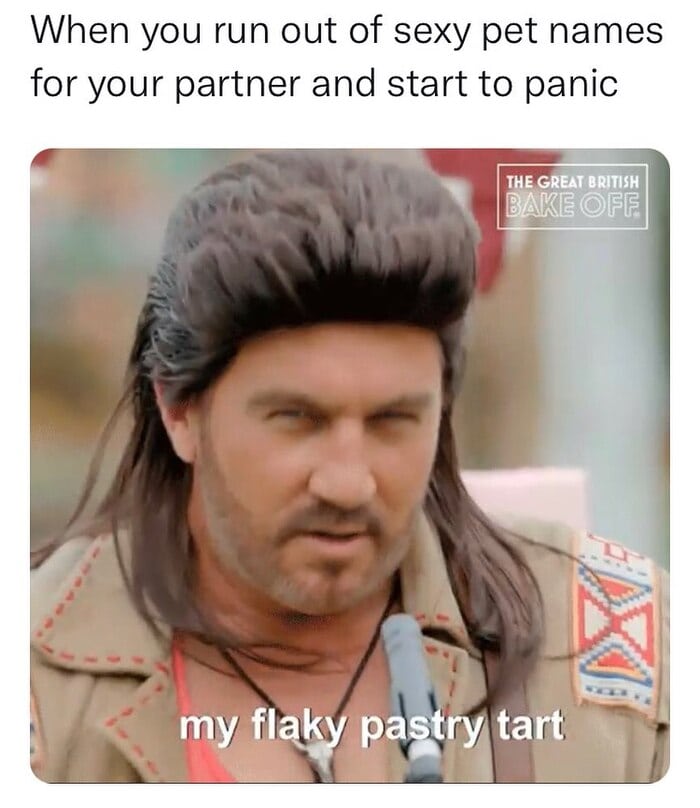 21. Here, you can churn the butter.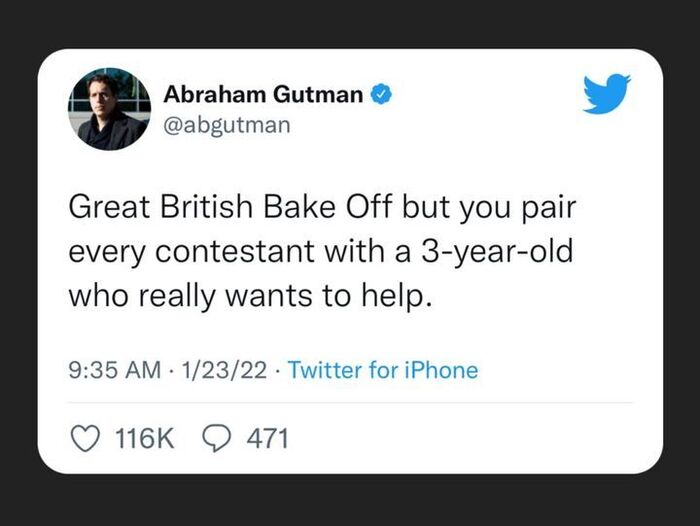 22. Spooky season and Bake Off season? You spoil us.
Noel Fielding every time Bake Off starts filming again: #GBBO pic.twitter.com/nSk62Bpm0U

— gbbomemes (@bakeoffmeme) September 2, 2022
23. Talk about a strong personal brand.
My friend texted me that she finally started #GBBO, and honestly I'm just honored that I'm the person someone wants to tell that to. pic.twitter.com/qP26asMkcF

— GBBO Thoughts (@GBBOthoughts) April 3, 2020
24. But then we have to say goodbye to our favorite coworker, our cat…
When they force you to go in for the 'office culture'. #GBBO pic.twitter.com/niIpiiqQQ8

— British Bake Off (@BritishBakeOff) September 5, 2023
25. A betrayal of this magnitude can never be forgiven.
I was craving cozy TV and to my horror discovered that Netflix removed the good episodes of The Great British Bake Off with Mel/Sue/Mary. 😭 pic.twitter.com/5Sr8Z2Ak3G

— Janie Larson (@RedQueenCoder) September 7, 2023
26. We only have so much strength in us.
Me knowing my boycott of Netflix will have to end when Fall of the House of Usher and a new season of Great British Bake Off come on pic.twitter.com/RkbVMWhUKT

— Libby (@livinlavidalib) September 6, 2023
27. Is it weird if we say we'll take the burnt soup? Watching this show makes us hungry.
I feel a tad hypocritical thinking "what are you doing?!" watching Great British Baking Show when I've screwed up canned soup

— Jock Cartier (@JockCartier) September 11, 2023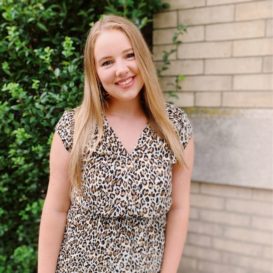 Latest posts by Laura Davis
(see all)