When you're looking for baking inspiration, sometimes you need to go no further than Pinterest. But, other times, you just want to bake a showstopper that outshines whatever your sibling made last and need to bring in the experts.
Enter these: the best baking cookbooks of 2022.
From cakes from Great British Bake Off graduates to vegan baking books featuring recipes like peanut butter pancakes, these make great gifts for your growing library. And plenty of inspiration to finally outdo your sister.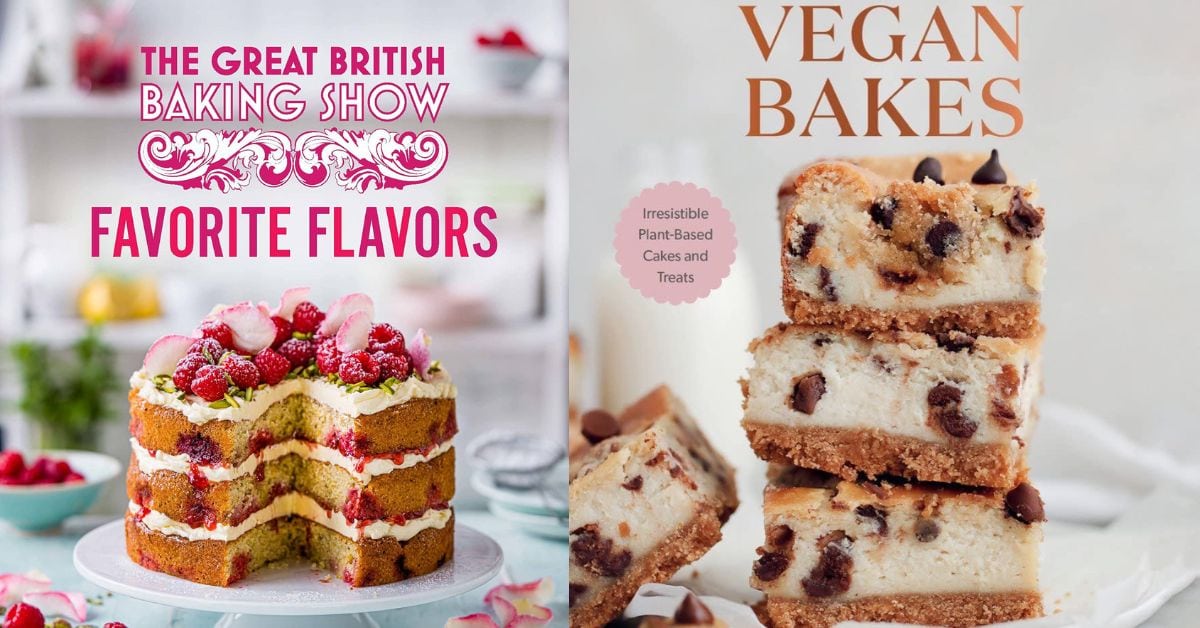 The Best Baking Cookbooks from 2022
1. "Nadiya's Everyday Baking: From Weeknight Dinners to Celebration Cakes, Let Your Oven Do the Work" Nadiya Hussain
The Great British Bake Off is a worldwide obsession. 2015 winner Nadiya Hussain's cookbook Everyday Baking includes bakes like meringue pops and pretzel bites alongside mouthwatering savory dishes like Coconut Fish Noodles.
Available on Amazon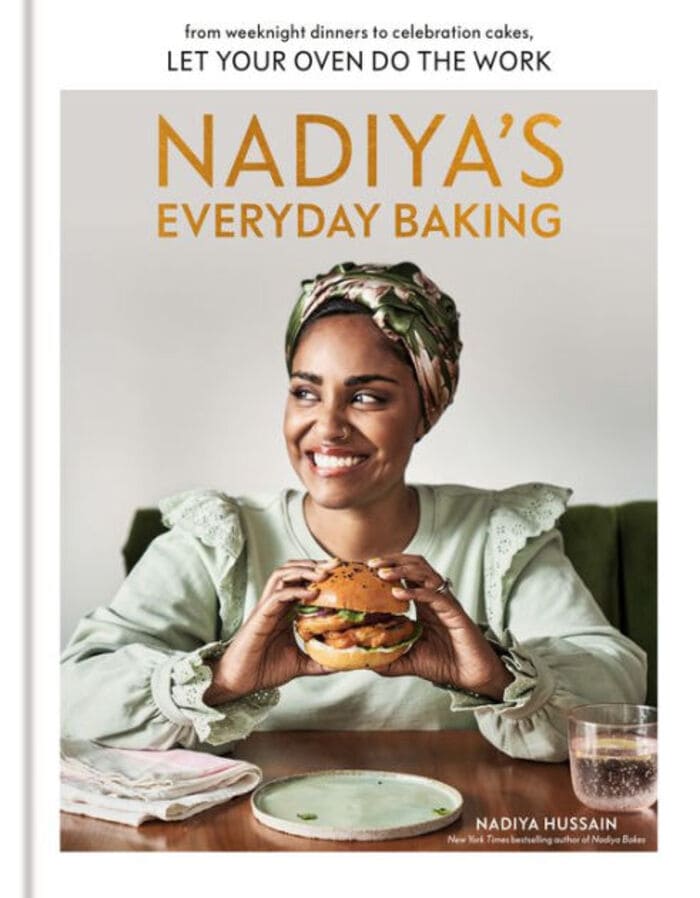 2. "Jane's Patisserie Celebrate! Bake Everyday Special" by Jane Dunn
There's always space for whimsical book like this from Jane Dunn. This baking book is a must-have with recipes like the heavenly Kinder Bueno cheesecake, cute Mini Egg NYC cookies, and orange chocolate cupcakes.
Available on Amazon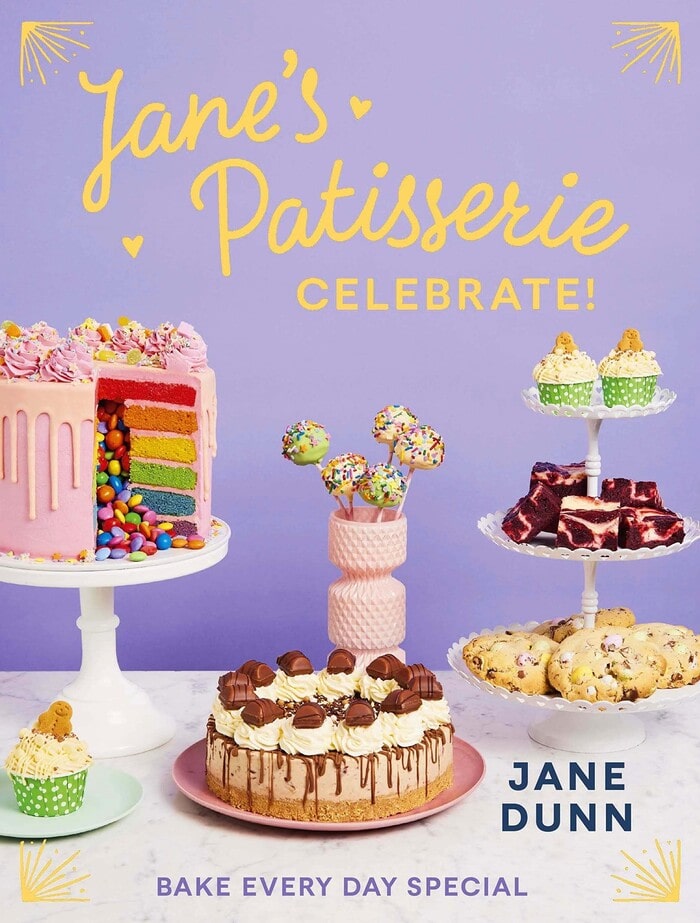 3. "The Essential Book of Vegan Bakes: Irresistible Plant-Based Cakes And Treats" by Holly Jade
If one of your resolutions is to go vegan, then The Essential Book of Vegan Bakes: Irresistible Plant-Based Cakes And Treats by Holly Jade will become your new BFF.
Jade — the mastermind of The Little Blog of Vegan includes Peanut Butter Flapjacks, Honeycomb Doughnuts, Cookies and Cream Cupcakes and more to help you take your vegan baking skills to another level. One of which we hope includes a delivery to our house.
Available on Amazon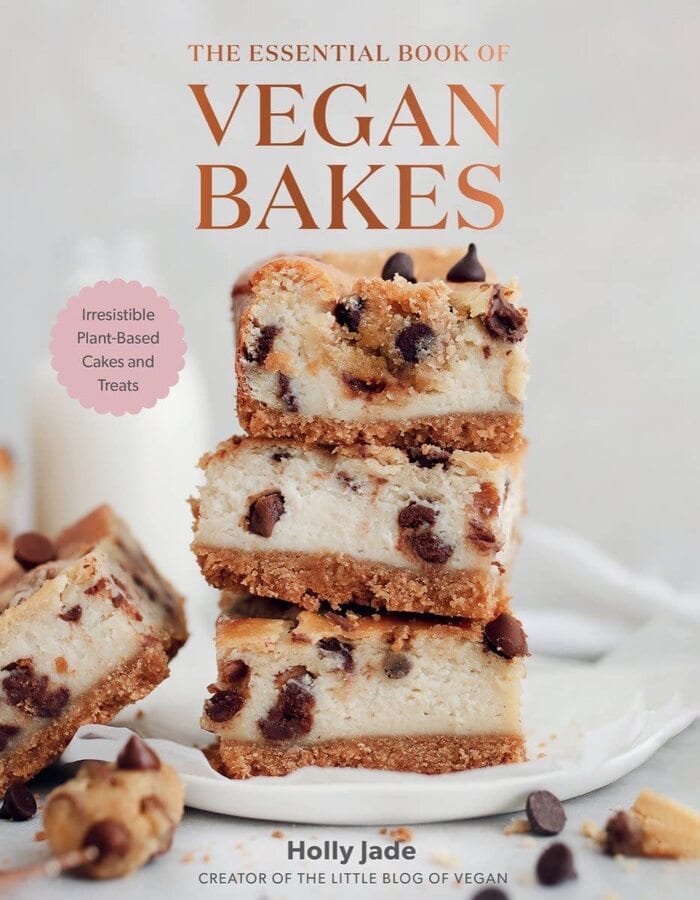 4. "The Perfect Loaf: The Craft and Science of Sourdough Breads, Sweets, and More: A Baking Book" by Maurizio Leo
If despite years of practice, your bread looks and tastes more like a stone, this book will help you get your bread once and for all looking like… bread.
Become a sourdough expert, master the decorative Cranberry and Walnut bread, or learn how to make Roman-Style Pizza. This book is all about carbs. Which is kind of a bummer because we thought it was going to be all about cat loaves.
Available on Amazon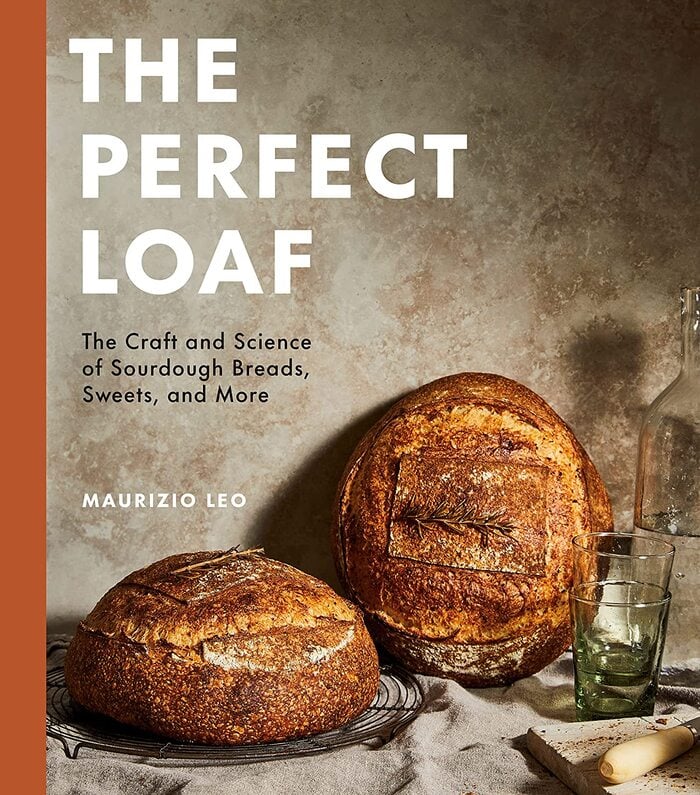 5. "50 Things to Bake Before You Die:" by Allyson Reedy
No pressure. But at least this book features recipes from Milk Bar's Christina Tosi, Flour Bakery's Joanne Chang, and the guy who invented the Cronut, better known as Dominique Ansel. Other recipes include Stuffed Nutella Chocolate Cookies, and Cookies and Cream Macaroons, and Salted Caramel Brownies.
Available on Amazon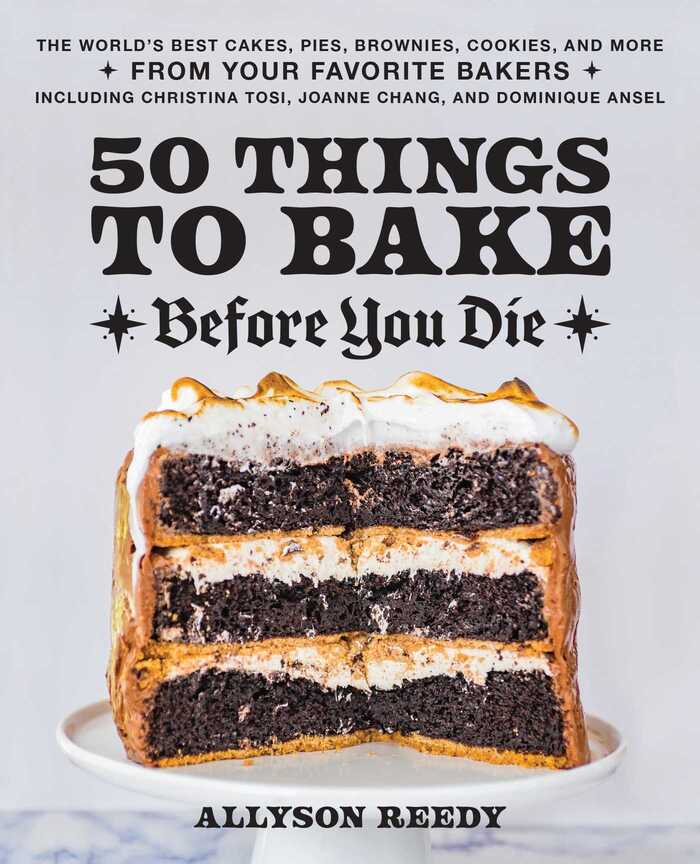 6. "Fitwaffle's Baking It Easy: All My Best 3-Ingredient Recipes and Most-Loved Cakes and Desserts" by Eloise Head
Remember when you just wanted to stuff your face with cakes, and you couldn't? We do, and we know the struggle, but this best-seller got you covered with its 3-ingredient treats.
The 120-recipe baking book is perfect for the chef, the no-so chef and the ones that can't be bothered. Quick, delicious, and cupboard-friendly, this cookbook includes recipes like Chocolate Caramel Fudge, Speculoos Ice Cream or Mug Cinnamon Roll.
Available on Amazon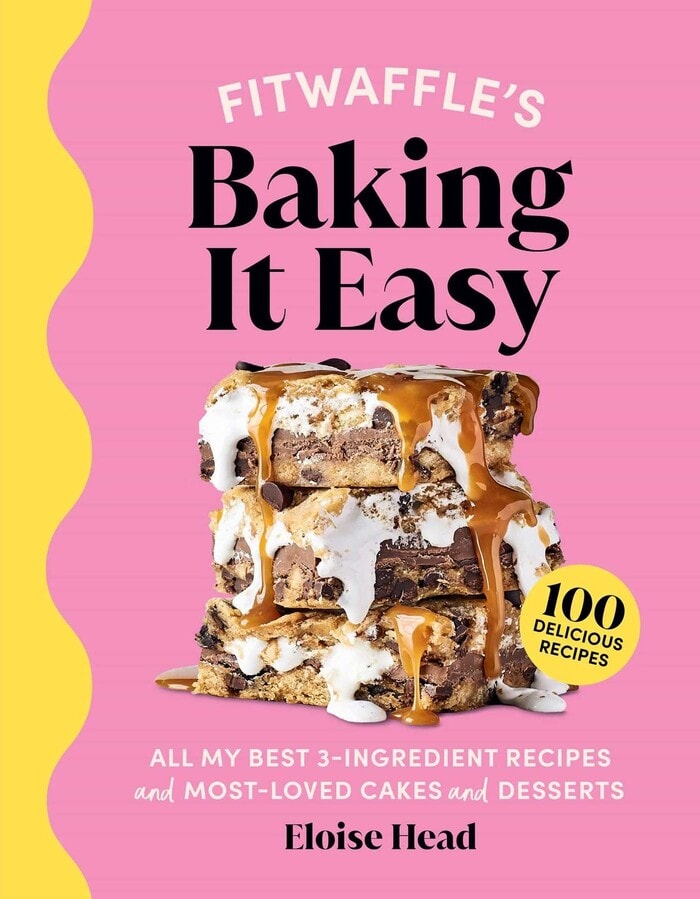 7. "A Good Day to Bake: Simple Baking Recipes for Every Mood" by Benjamina Ebuehi
Great British Baking Show contestant Benjamina Ebuehi brings 70 savory and sweet recipes to the table, from seasonal to the evergreen. Discover her British Scones recipe, Instagrammable Lemon and Matcha Tarts, and fancy Lamb Sausage Rolls.
Available on Amazon

8. "What's for Dessert: Simple Recipes for Dessert People: A Baking Book" by Claire Saffitz
NYT bestselling author and former Bon Appetit staffer, Claire Saffitz is one of the best bakers. Her newest cookbook, What's for Dessert features 100 dessert recipes for all kinds of bakers: the fancy, the home baker, and the comfort-food obsessed.
From Lava Cake to Chestnut Brownies to the S'mores Tart, there's more than plenty to inspire your next bake.
Available on Amazon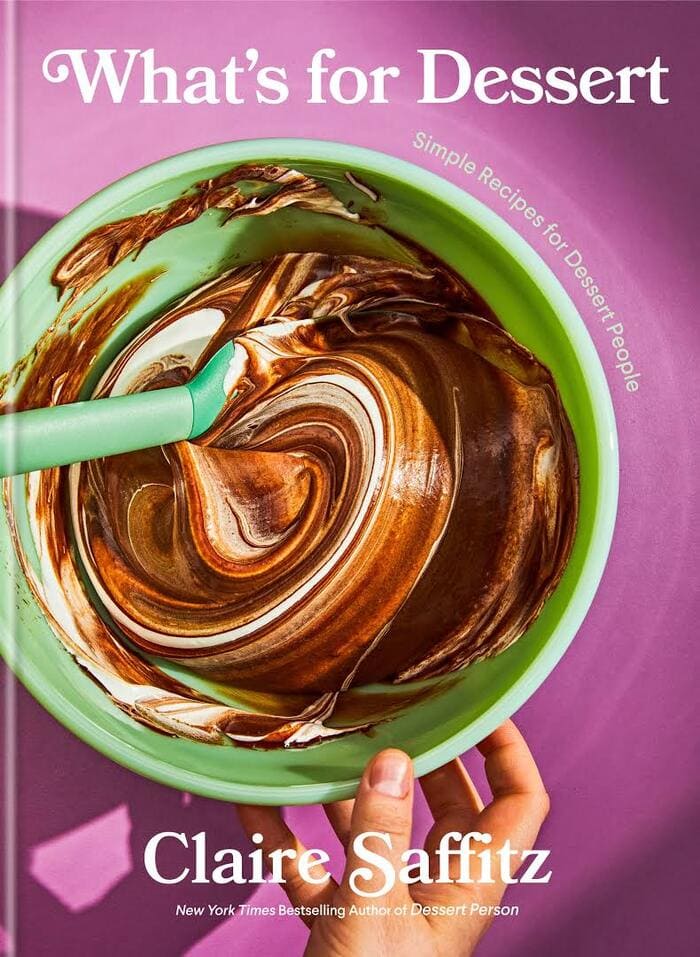 9. "The Great British Bake Off: Favorite Flavors" by The Bake Off Team
If you're a fan of the show but not sure which GBBO book to get, this collection of recipes from steely-eyed Paul Hollywood, fashionable Prue Leith, and various contestants should do the trick. Whether or not your final bake is stodgy, well, that's up to you.
Available on Amazon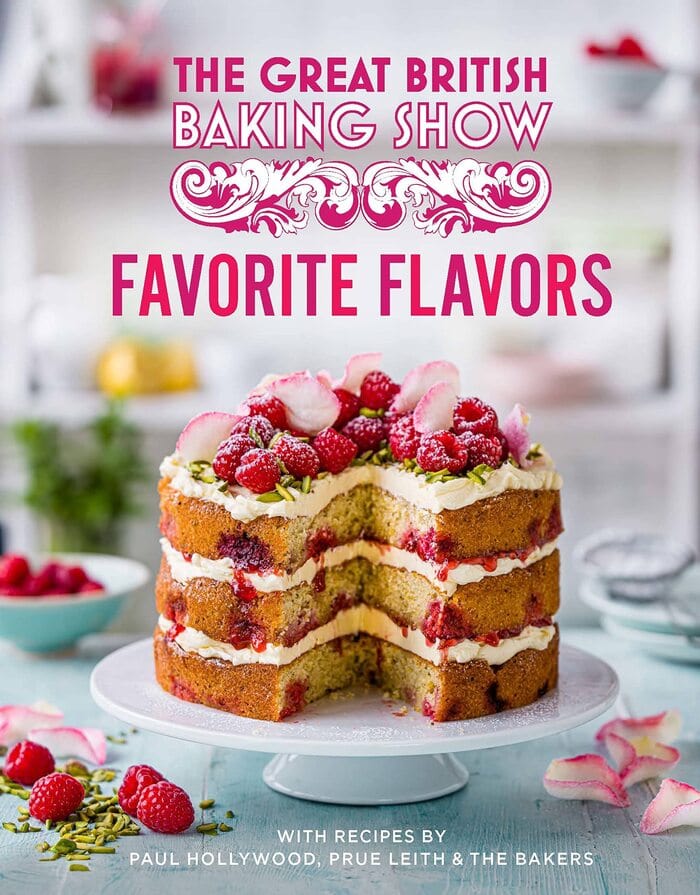 10. "The Sourdough Whisperer: The Secrets to No-Fail Baking with Epic Results" by Elaine Boddy
This cookbook is more than just bread. In this book, Elaine Boddy answers your sourdough questions and shares 40 recipes to get your bread rising. Including recipes for Buttery Jam-Filled Rolls, Crusty Seed-Studded Loaves, and Onion Seed Sandwich Loaf.
Available on Amazon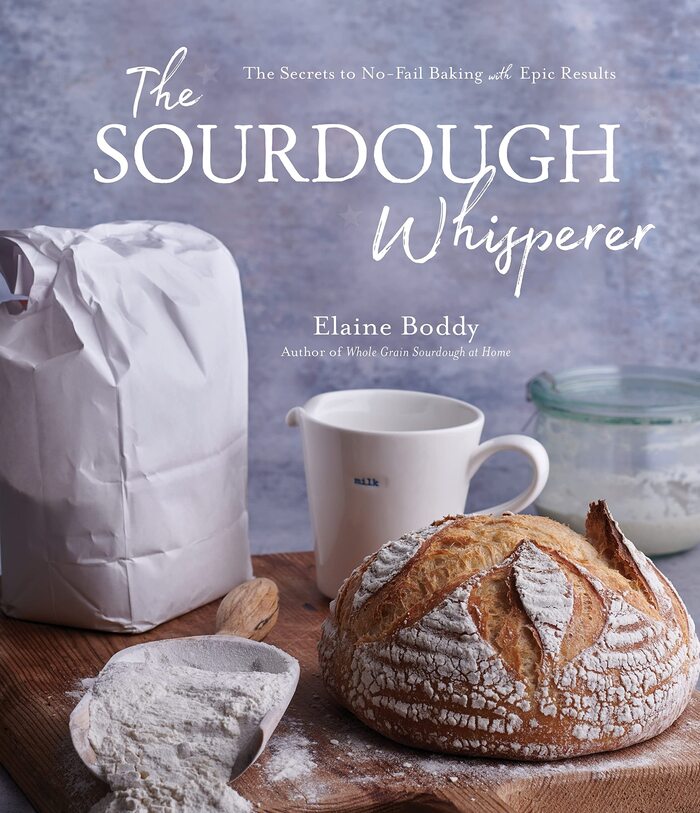 11. "Macaron School: Mastering the World's Most Perfect Cookie with 50 Delicious Recipes" by Camila Hurst
Challenge yourself by learning how to make homemade Fleur de Sel Caramel Macarons, Snickerdoodle Macarons, and other flavors with this baking cookbooks that shows you the ropes on one of the world's trickiest cookies. Just don't skip steps like you do with the Ikea instructions.
Available on Amazon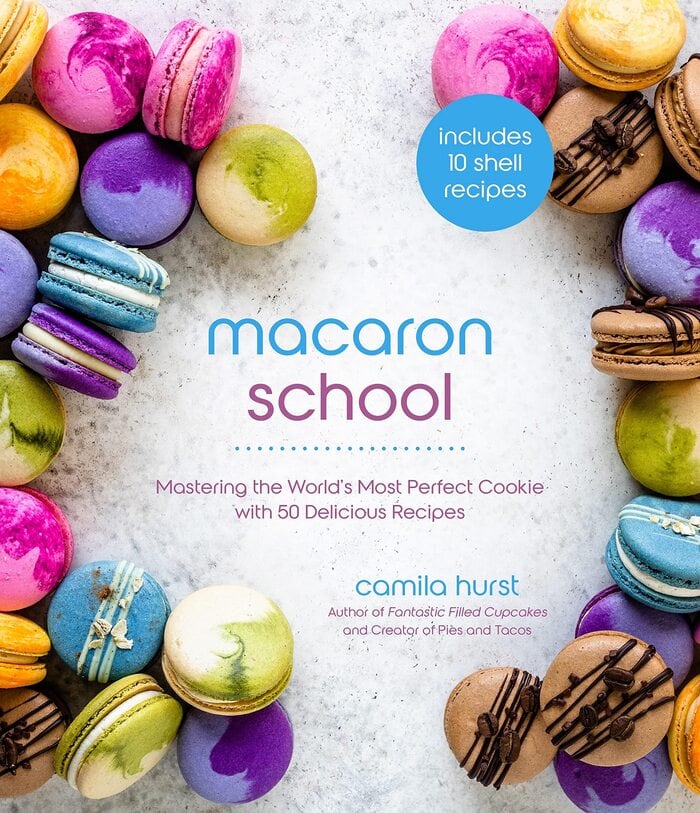 12. "The Vegan Baking Bible" by Karolina Tegelaar
With more than 300 recipes, this vegan baking book will teach you the basics of vegan baking, including how to work with aquafaba, and make everything from meringues and biscuits to cookies and cakes.
Available on Amazon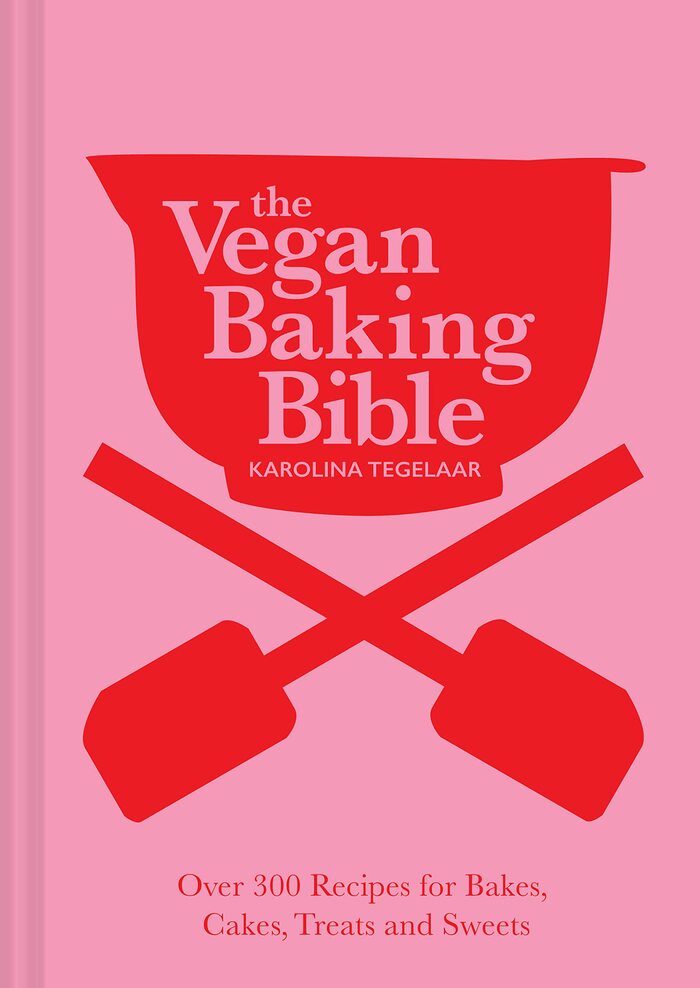 13. "The Cookie Bible" by Rose Levy Beranbaum
Rose levy Beranbaum — author The Baking Bible, Cake Bible, and Bread Bible — is looking to repeat her success with this cookie cookbook. And with more than 400 recipes, we think she might have done it. Inside you'll find Chocolate Chip Cookies, Crisp Peanut Butter, and Coconut Snowball Cookies, and more. (The recipes for them. Not the actual cookies.)
Available on Amazon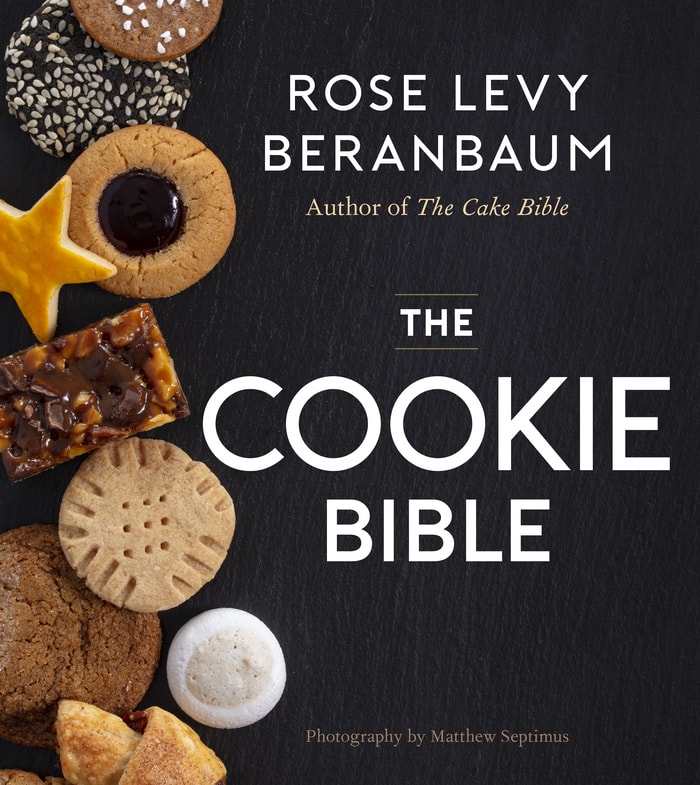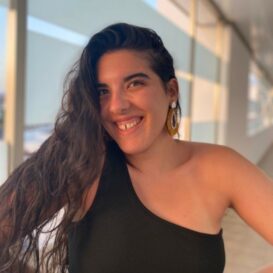 Latest posts by Nora Garcia
(see all)