In the last few years, home baking has ramped up, thanks to the popularity of shows like Great British Bake Off and that thing that impacted the entire globe. Most bakers probably have the must-have tools like measuring cups and rolling pins, so we found more unique baking gifts for the pastry chef in your life.
Plus, a baking gift for them means more baked goods for you. Here is your one-way ticket to sourdough land. We've heard it's lovely this time of year.
From practical presents like a dough riser and pie molds to design-focused gifts like a display case for pretty pastries, there's something on this list for everyone.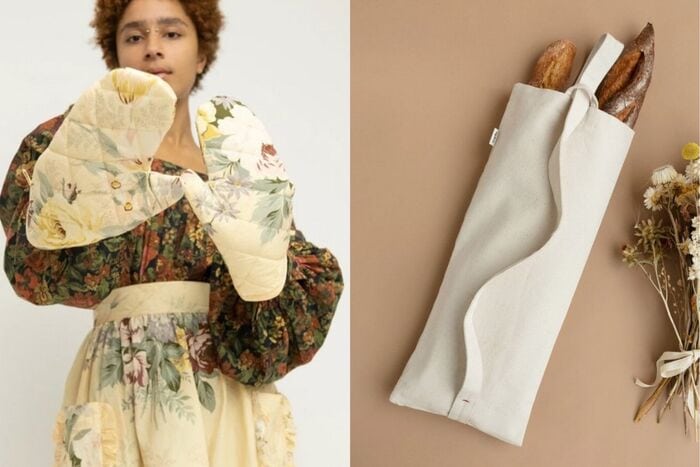 The Best Baking Gifts
1. Williams-Sonoma Classic Mini Hand Pie Molds, $19.95
These miniature petite pie molds come complete with intricate pie designs. They're proof that bigger isn't always better. Although we are going to eat about five of them.
Available at Williams Sonoma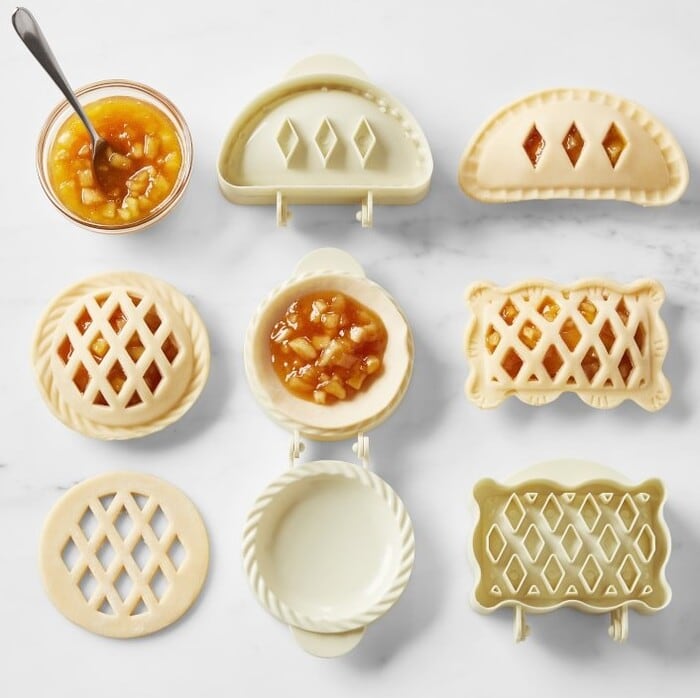 2. Williams-Sonoma Rolling Pie Crust Cutter, $19.95
Rolling pie crust cutters are a reminder to us all that you can have it all. Be a busy career woman and still create up aesthetic pies. Have your pie and eat the crust, too. Insert another butchered platitude here.
Available at Williams-Sonoma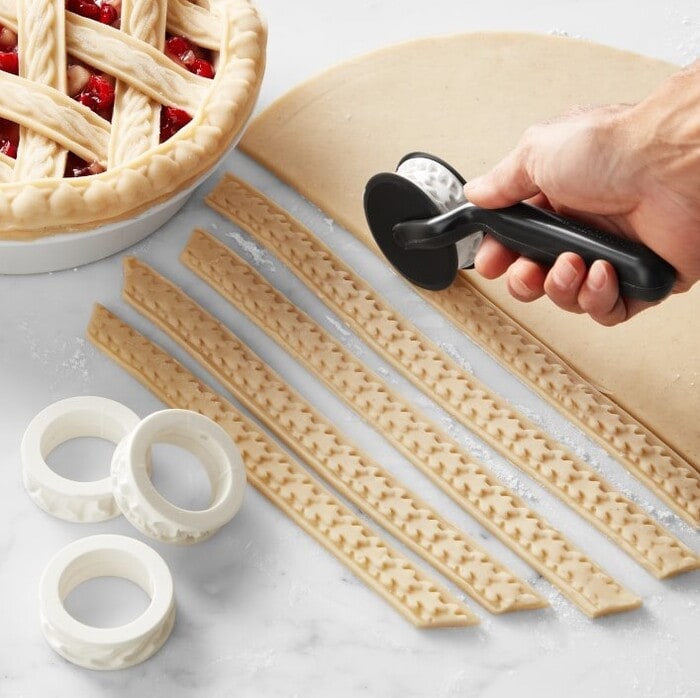 3. Heated Butter Knife
No one wants rock hard, cold butter with their pastries. In comes the butter knife of all butter knives. It's self-heating, so it provides instantly spreadable butter. And Nutella, by the looks of it. Does anyone's hazelnut spread actually make it onto bread before consumption?
Available at Amazon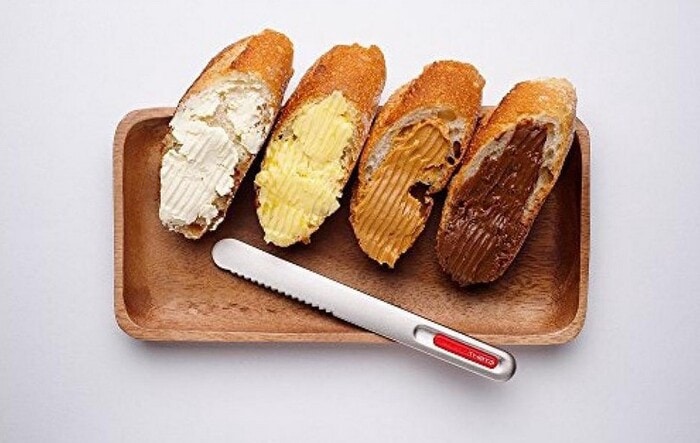 4. Raisenne Dough Riser, $69.95+
A great gift for bakers who will be showcasing their skills around the holidays, the Raisenne Dough Riser uses state-of-the-art technology to provide a perfect rise every time. It will speed up their process, meaning more bread and pizza in less time. All rise for the riser! Okay, back to our regularly scheduled food coma.
Available at Williams-Sonoma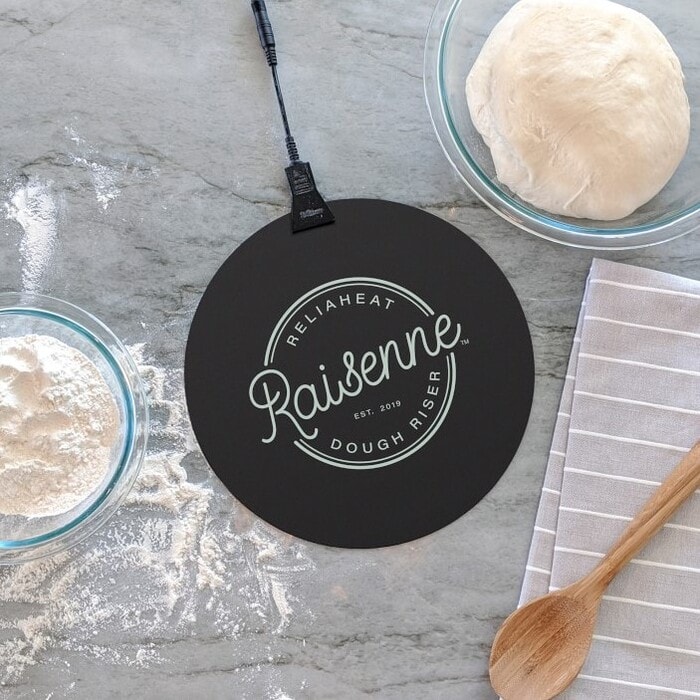 5. Laura Ashley x Batsheva Oven Mitt in Charlbury, $50
If your baker friends are anything like us, they could always use an extra oven mitt. At the end of the day, it's all about decreasing the amount of time between oven and mouth. The tongue burn is so worth it.
Available at Batsheva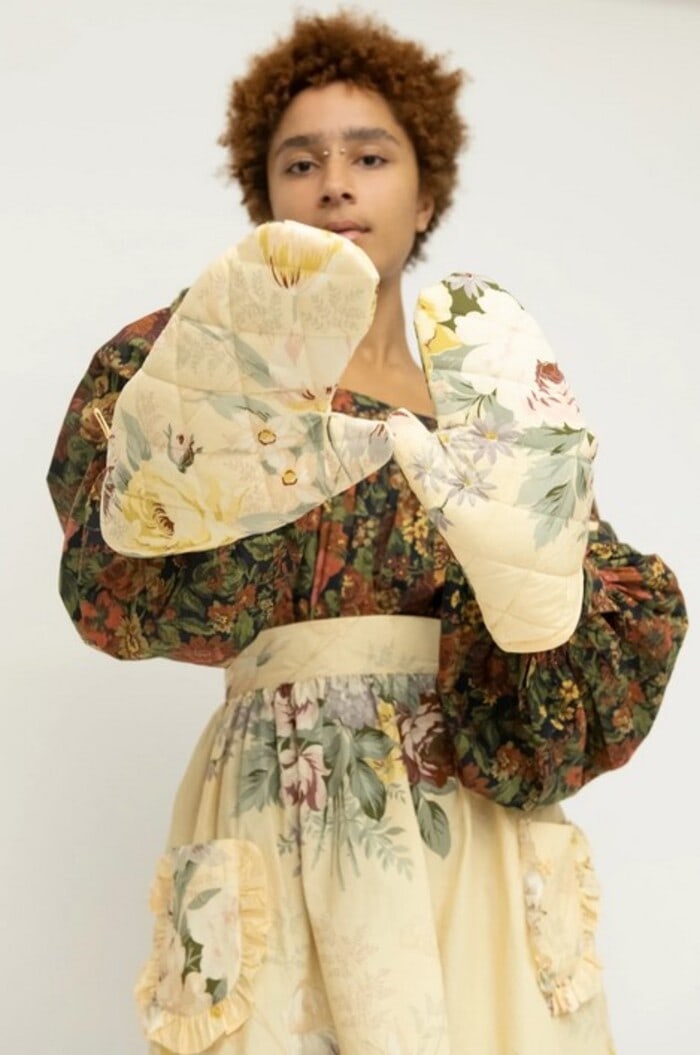 6. Bamboo Bread Box, $45.99
You might know the bread box from credits such as "grandma's kitchen." Beautifully minimal and made of bamboo, this one is the modern upgrade. The Hamilton of bread boxes, if you will.
Available at Homekoko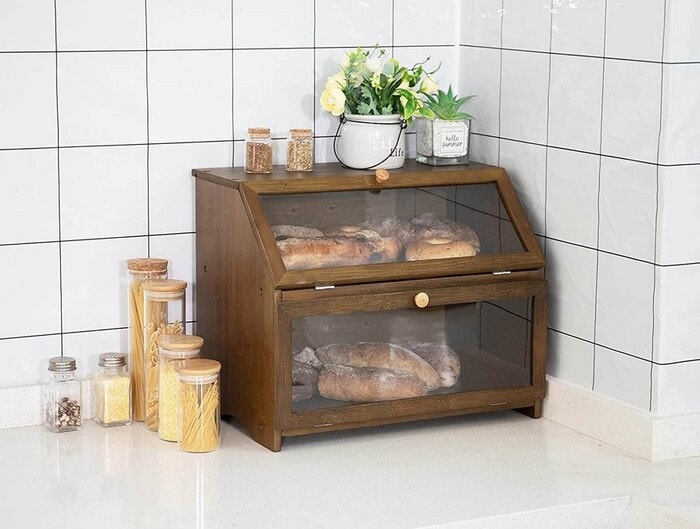 7. Carson Acacia Wood Cake Pedestal, $79.95
A great display storage option that can also come in handy when decorating baked goods, a cake stand is a must-have. This one is both beautiful and hardy, like a great friendship. And like that pile of French fries we need to get back to.
Available at Crate & Barrel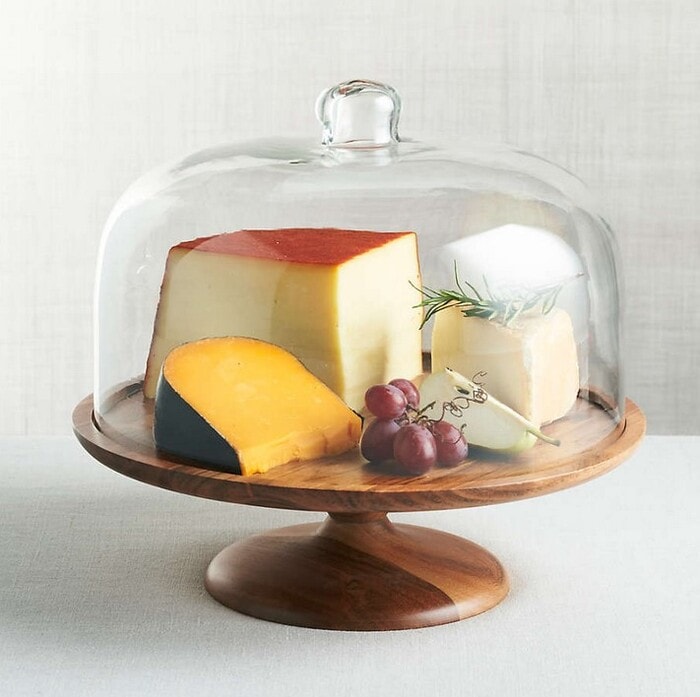 8. Aneyah Wood Standard Baker's Rack with Microwave Compatibility, $292
Bakers love precision, utility, and space in the kitchen. Instead of buying them decorative items, opt for this utilitarian baker's rack. Now make yourself useful and move away from the drawer you're standing in front of.
Available at Wayfair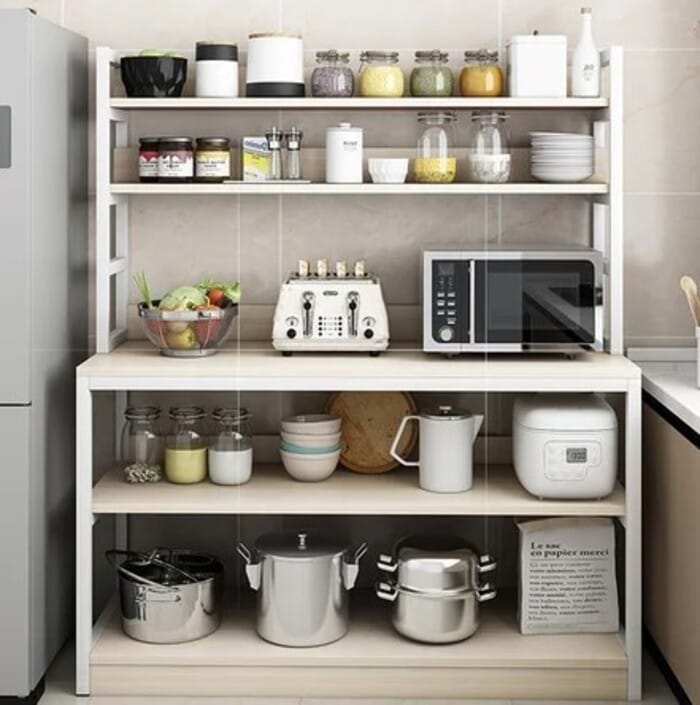 9. Cal-Mil Stainless Steel Display Riser & Stand, $213.50
A great baker wants to show off their goods. What better way than with this display case? It's also helpful for when you want to see how many blueberry muffins are left before making your gracious exit.
Available at Wayfair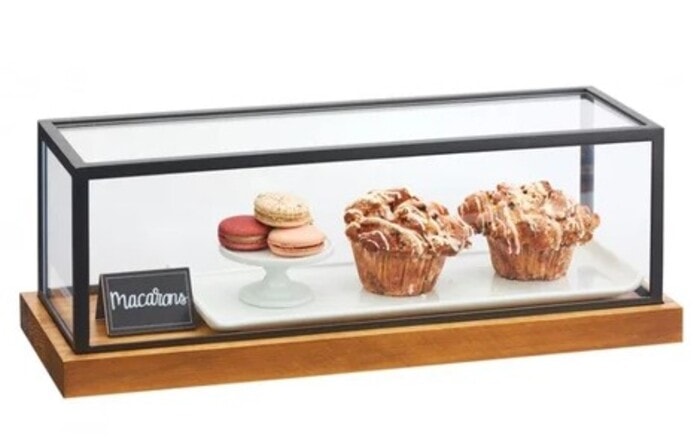 10. Feast for the Eyes: The Story of Food in Photography
Recipe books and food magazine subscription are great, but for a more unique twist, get them a food photography book instead. The photos provide endless inspiration to the Instagram-savvy, which is probably why we're so hungry after scrolling through our feed.
Available on Amazon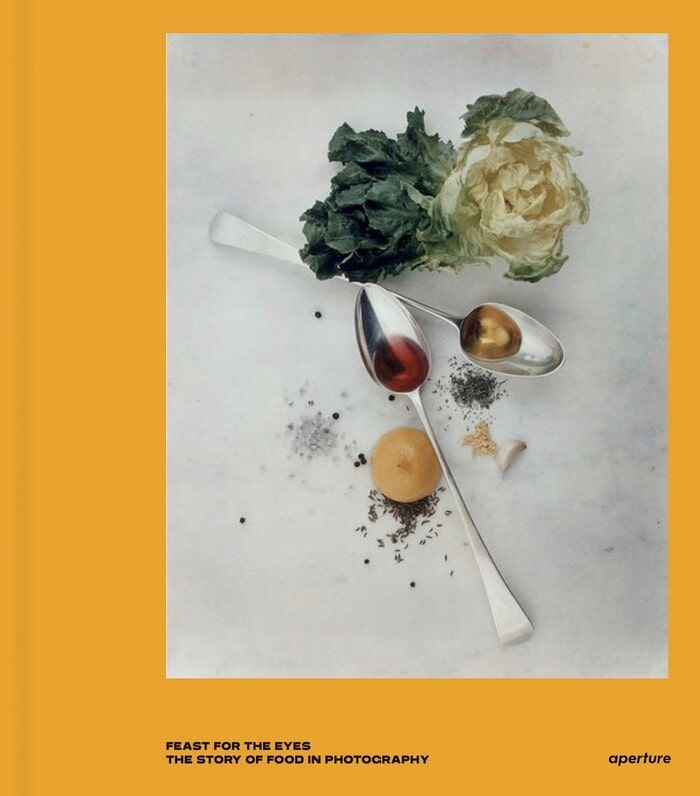 11. The Baker Recipe Journal, $35
Great bakers live and die by precise recipes. For bakers adapting other people's recipes or inventing their own, it's time to graduate to the recipe journal. Today, the croissant. Tomorrow, the world!
Available at Papier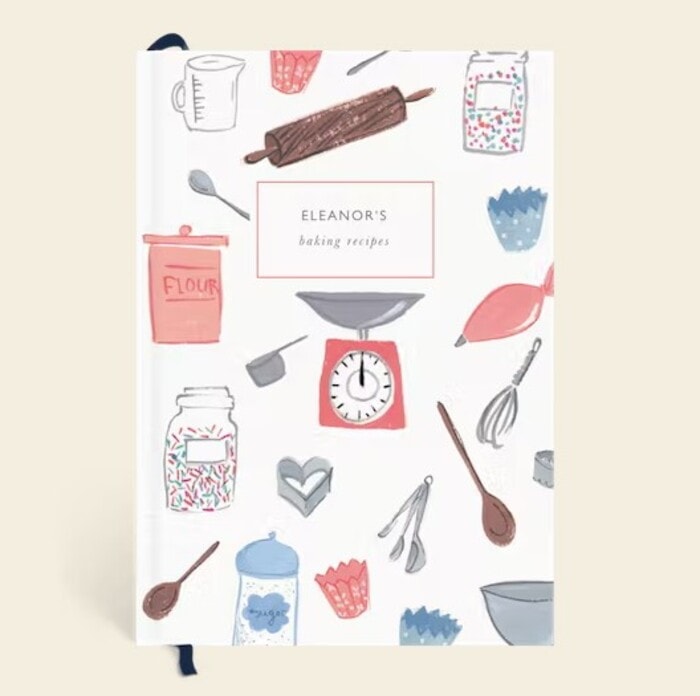 12. Emile Henry Baguette Baker, $145
Baguettes are notoriously difficult to master as a home baker. Thankfully for us Francophiles (and bread lovers), HR Ceramic makes a baguette baker that makes molding dough a breeze. It even comes with a recipe book. You can work on the patience part in therapy.
Available at Emily Henry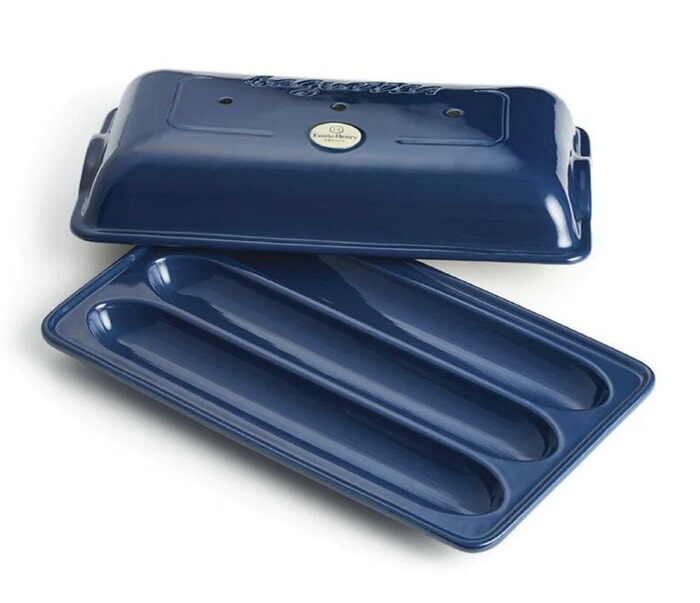 13. The Bread Baker's Seasoning Kit, $40
From zesty Tuscan flavors to pumpkin spice, great pastries need great seasonings. This seasoning kit comes with 15 flavors. We see lots of green tea muffins and dill caraway flatbreads in your future. Our crystal ball is in the shop, so you'll have to take our word on it.
Available on Uncommon Goods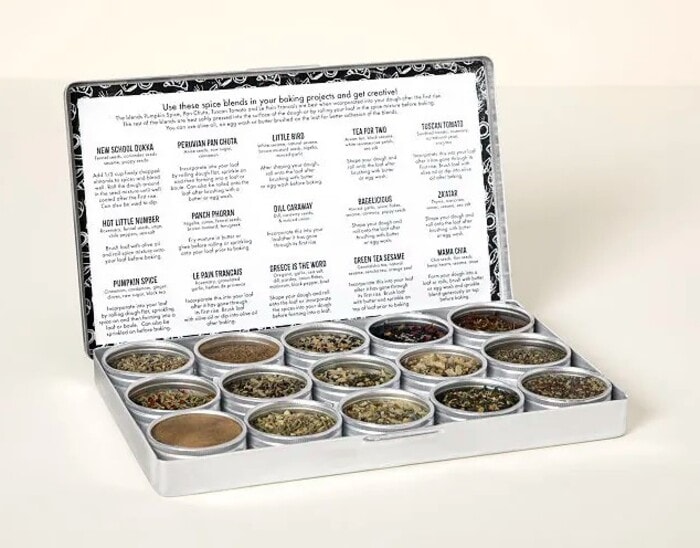 14. Baguette Tote, $60
This tote is crafted with fresh baked bread in mind. The inner coat provides a protective layer as the bread's loose flour coats the canvas. In: baguette totes. Out: Birkin bags.
Available on Aplat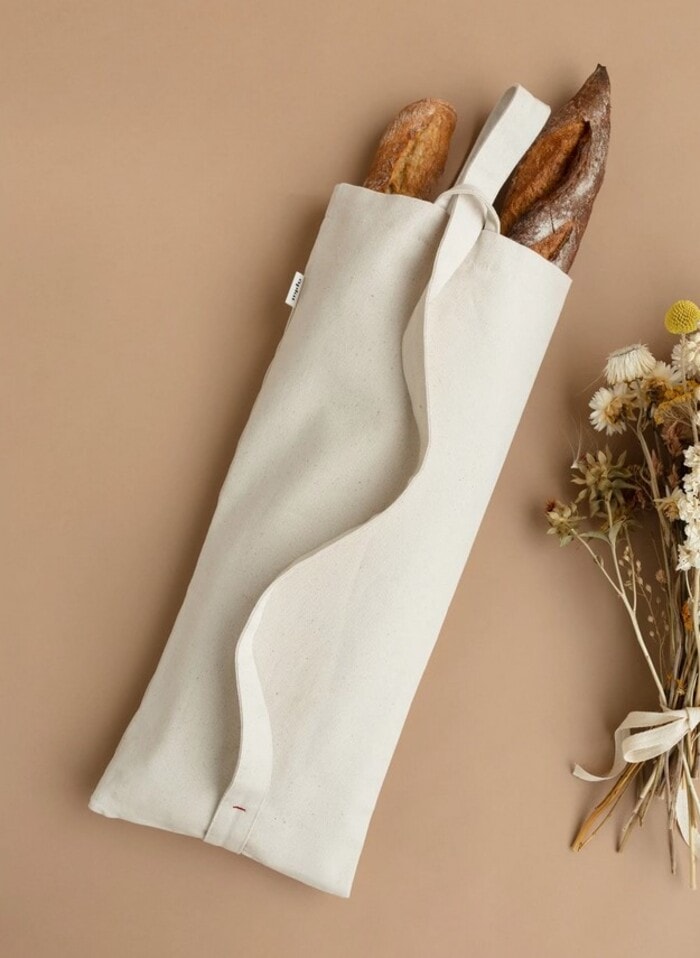 15. Typhoon Farmhouse Kitchen Scale, $40
Precision and accurate measurements are everything to a baker worth their salt. Or sugar. This kitchen scale is ideal for vintage lovers and still gets the job done: the right amount of sugar, spice, and everything nice. Sadly, there aren't measurements for naughty just yet.
Available at Food52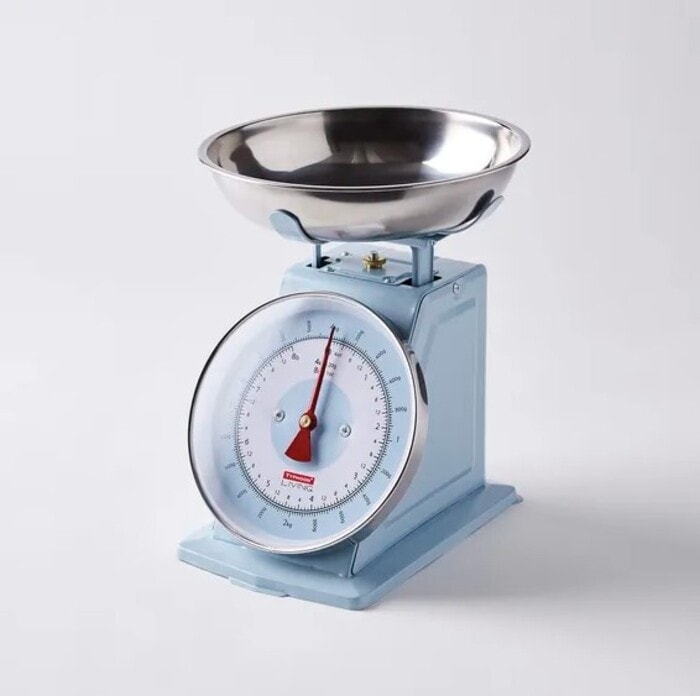 Latest posts by Kate Santos
(see all)