There are some things that are pretty much always at a Thanksgiving dessert table: pumpkin pie, apple pie, us with drool around our mouths and our forks at the ready.
Maybe your sweet staple of choice is a family secret that's been passed down for generations, or a spritz of Reddi-wip straight from the can, but Thanksgiving just wouldn't feel complete without something sweet to bookend the savory delights. Hence, these Thanksgiving dessert ideas.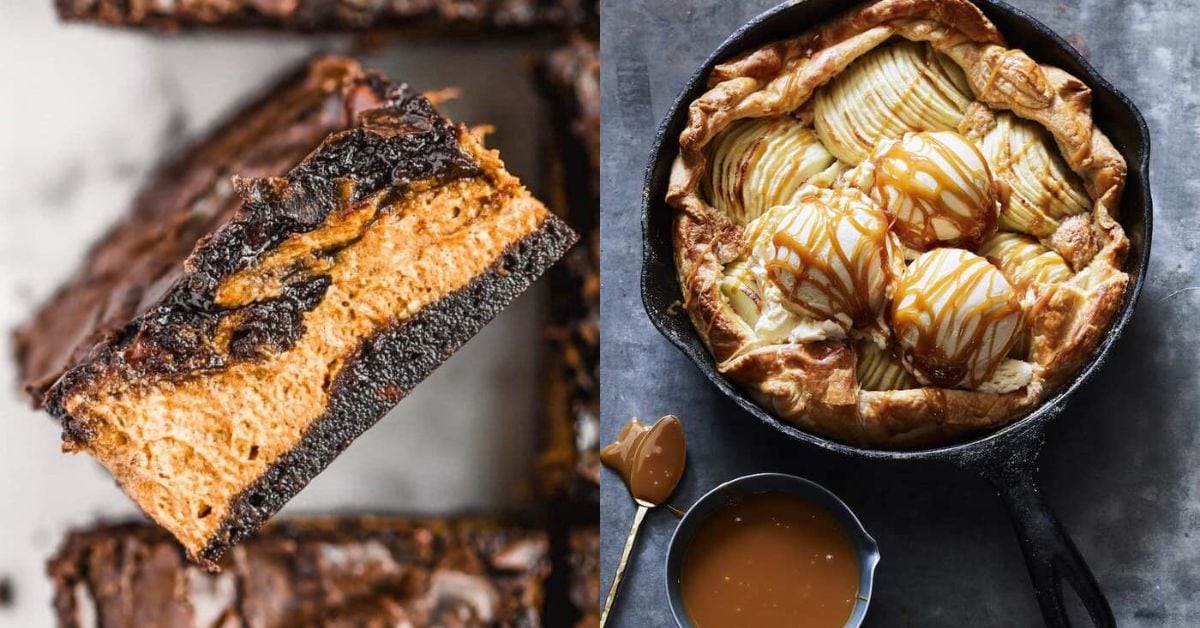 With Christmas around the corner and the looming carton of eggnog and tin of peppermint bark more than ready to bully Thanksgiving food out of the way, you can help prolong the lives of favorite fall flavors.
From pumpkin and cinnamon to maple, brown sugar, apple, and cranberry… the flavor profile of Thanksgiving flavors goes on. Find your new favorite dessert by baking one of the recipe ideas below.
25 Thanksgiving Dessert Ideas to Bake This Year
1. White Chocolate Chai Pumpkin Snickerdoodles
Christmas cookies get a lot of hype, but these sweet, spiced, pumpkin snickerdoodles might have you thinking "woah, maybe there is more to life than a plain snickerdoodle." Now you're shaken to your core and the foundation of your beliefs is crumbling, but hey, you've got great cookies.
2. Cranberry Almond Apple Pie
If a normal apple pie is an A, this pie is…well, this pie deserves to be tested and rated fairly instead of tethered to an adjacent product. It's probably still really good, if not tired of being clumped in with commonplace cousin.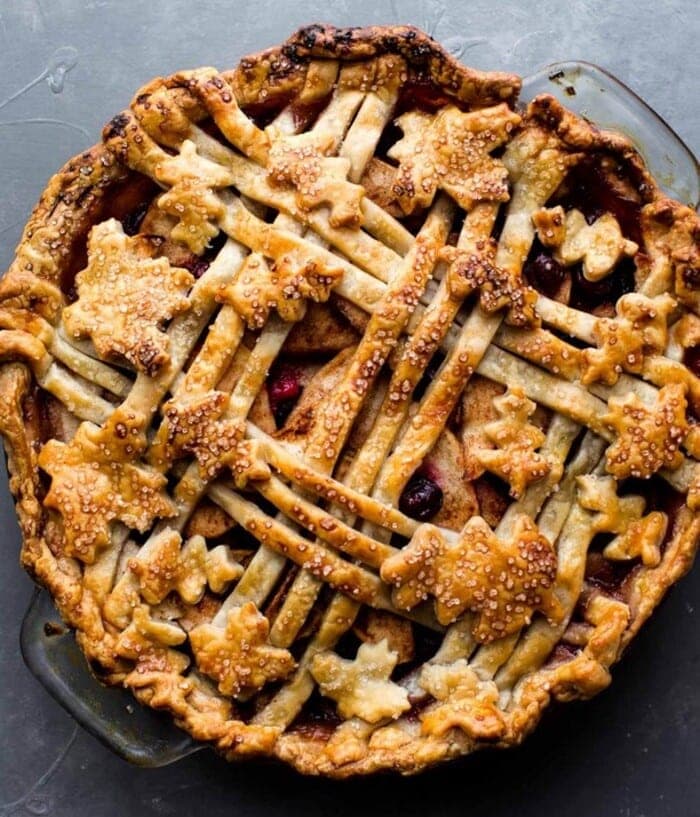 3. Pumpkin Crunch Cake
The crunch on this pumpkin cake comes from the topping of nuts and caramel. Way better than the time you got pumpkin crunch because your aunt Judith didn't scoop all of the seeds out before insisting she could make the pie herself. What are you trying to prove, Judith?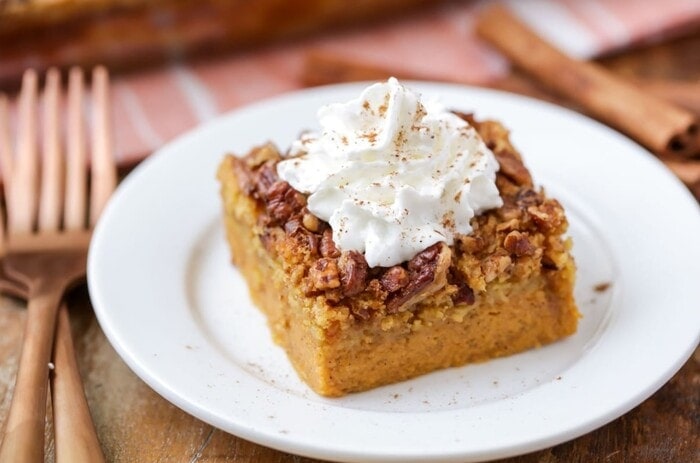 4. Brown Sugar Maple Chocolate Pecan Pie Bars
Brown sugar? Fall. Maple? Fall. Pecan pie? Fall. Chocolate? Sure it's not specifically fall but, what, are you really gonna be mad about chocolate?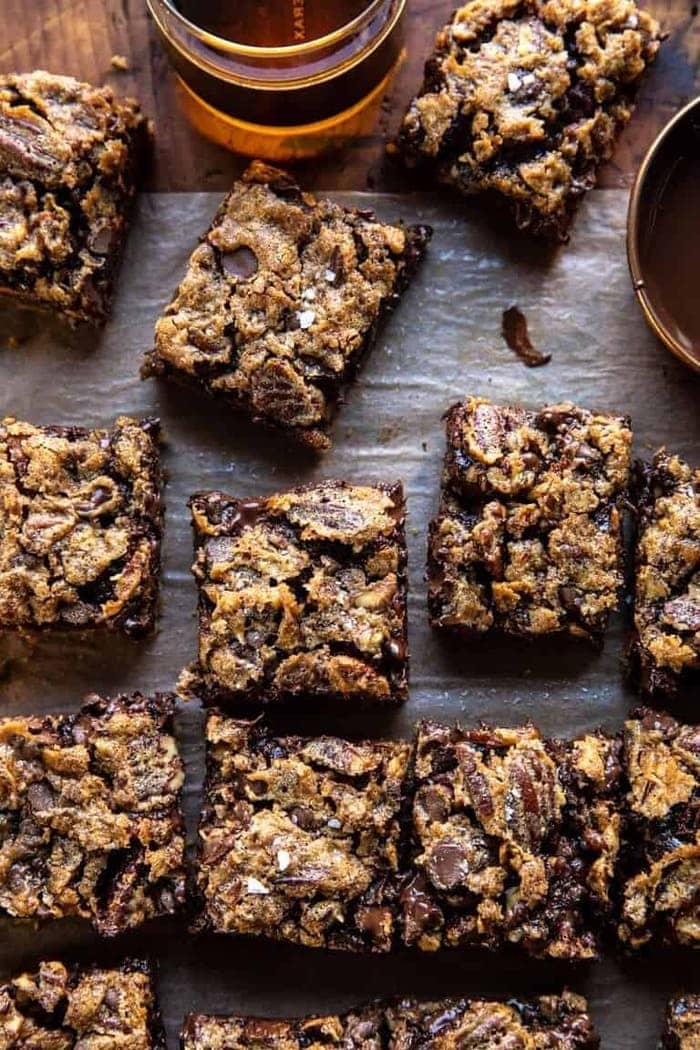 5. Pecan Pie Cheesecake
Smooth cheesecake, gooey pecan pie filling, and toasted, crunchy nuts come together in perfect harmony as the perfect dessert for people who want the best of all worlds. And none of our singing.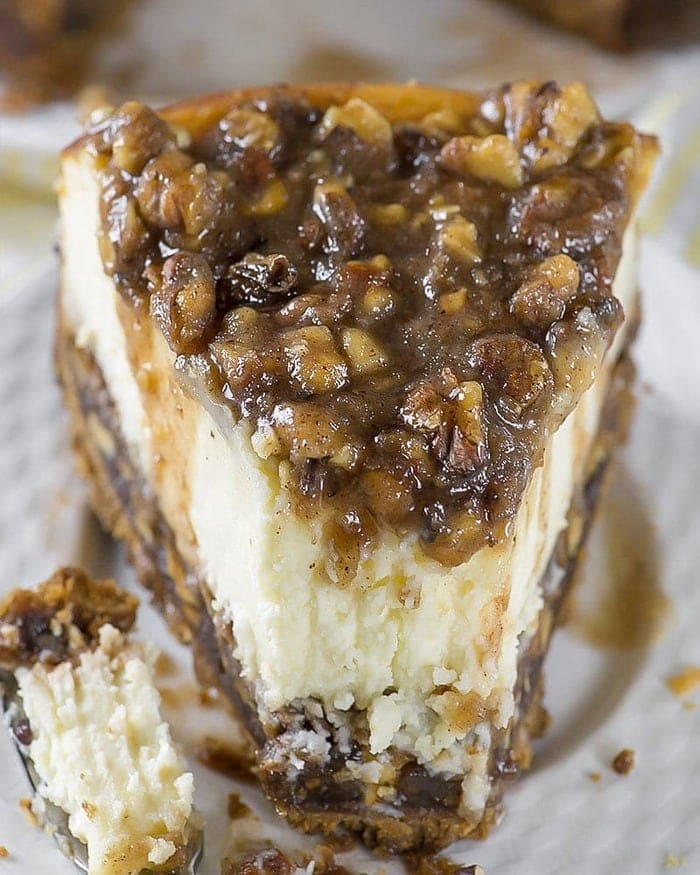 6. Cranberry Orange Cookies
Amidst the warm flavors like brown butter and maple that dominate around the holidays, bright options like tart cranberry and sweet orange are always welcome.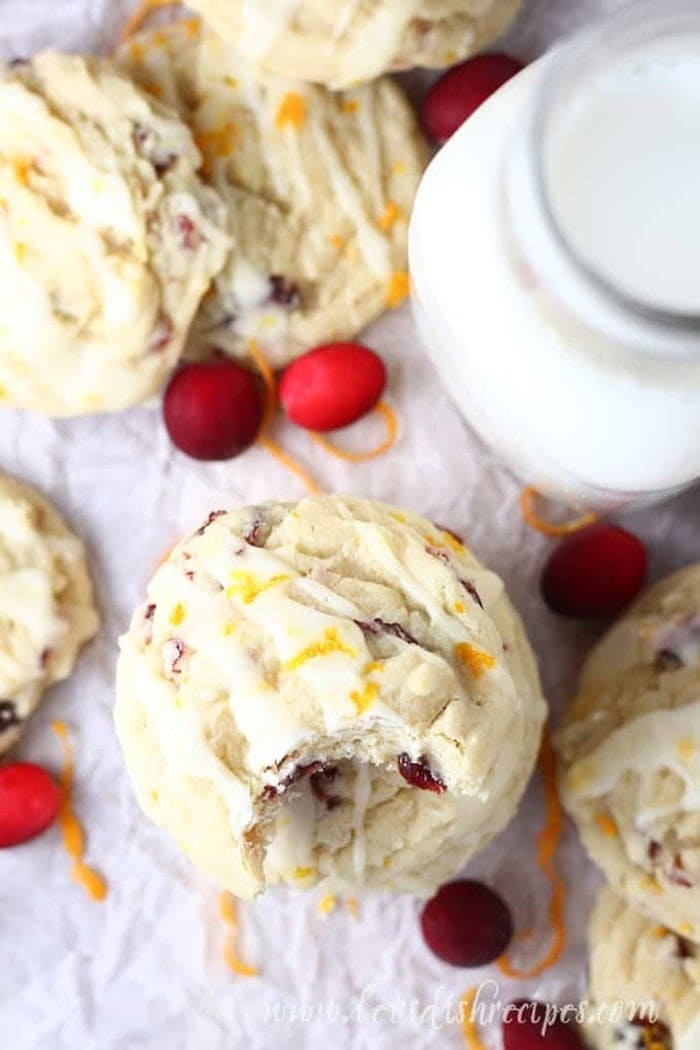 7. Chocolate Bourbon Chai Latte Cupcakes With Butter Pecan Frosting
These chai cupcakes like a lot. They are But if not now, then when?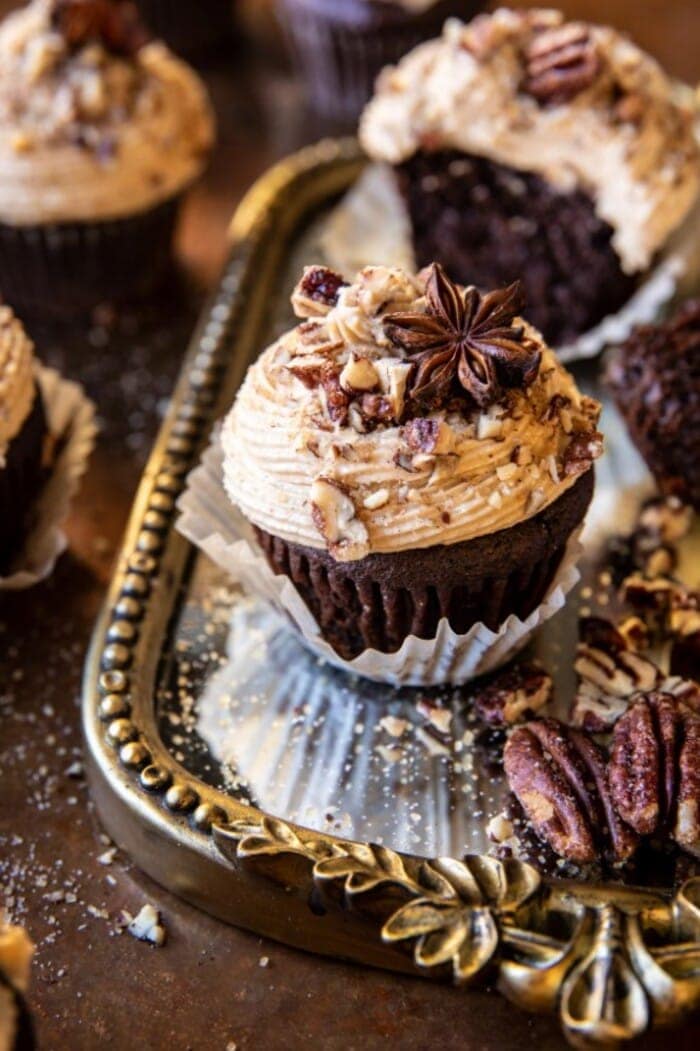 8. Pumpkin Brownies
We're chocoholics and pumpkinholics, and we've wasted precious years of our lives working hard having two separate desserts to satisfy both cravings. Now, the work of combining smooth pumpkin and ample chocolate has been done for us. Think of the time we'll save. Ooooh, look: Tiktok!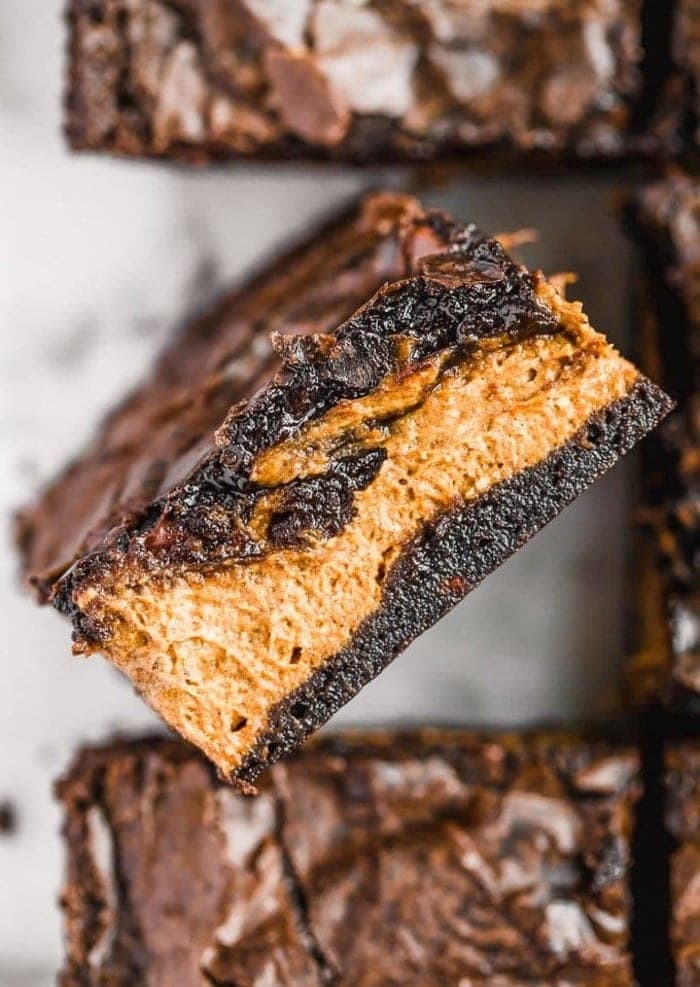 9. Oreo Turkeys
These chocolate dipped Oreos may not be fancy, but they are adorable. Unlike us, who are both fancy and adorable.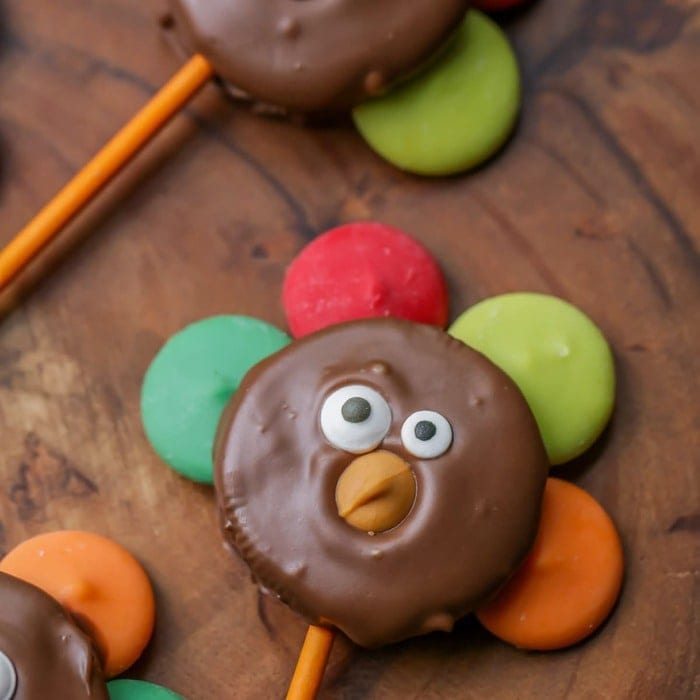 10. Maple Bacon Pancake Cookies
Breakfast for dinner is great. Breakfast for dessert? Next level. Gu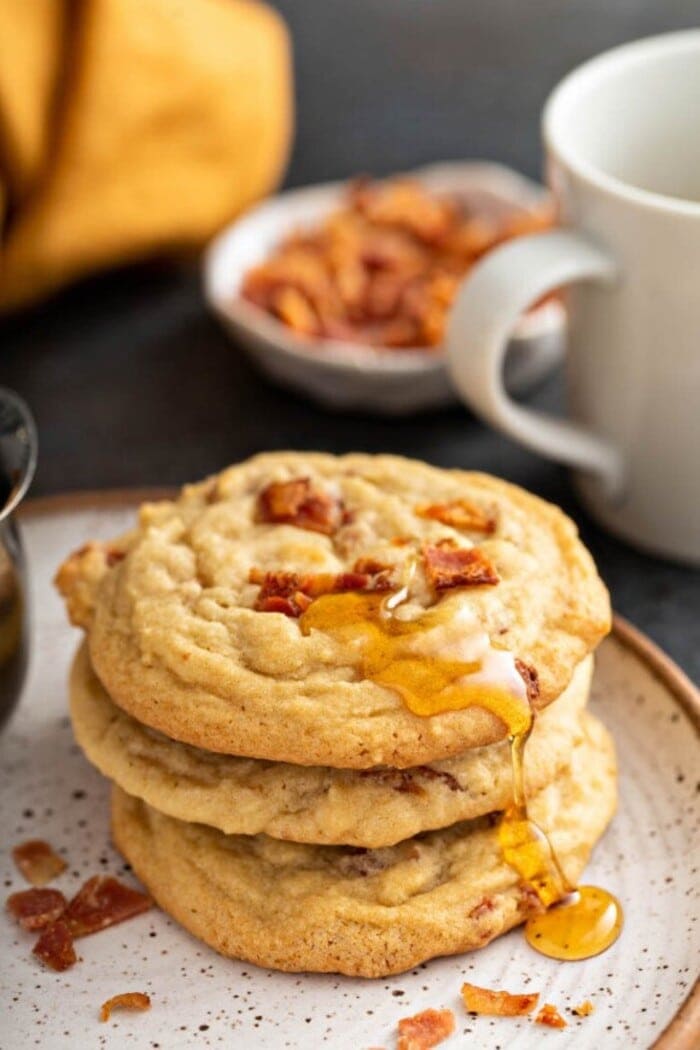 11. Pumpkin Spice Puppy Chow
Depending on your region, you might know Puppy Chow better as Muddy Buddies. Either way, we are eating this stuff by the shovelful. BYO.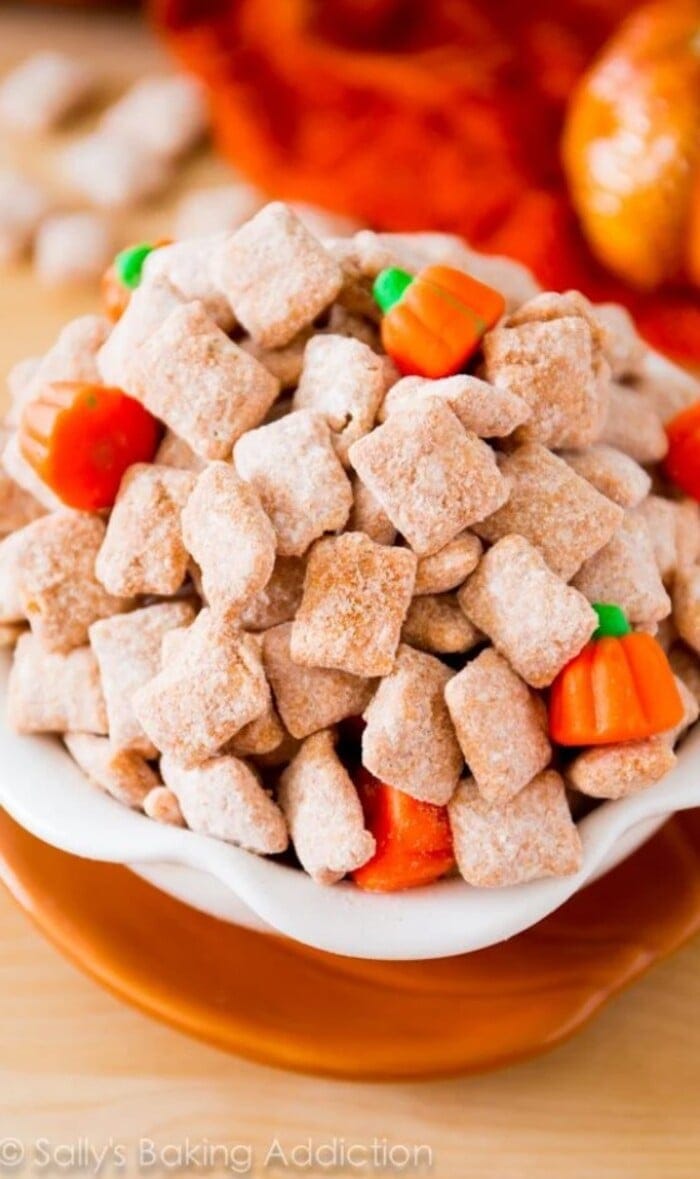 12. Cookie Butter Cream Pie
We like to think of this Cookie Butter dessert as a holiday version of a peanut butter cream pie. Actually, we just like to think about this, whenever we can.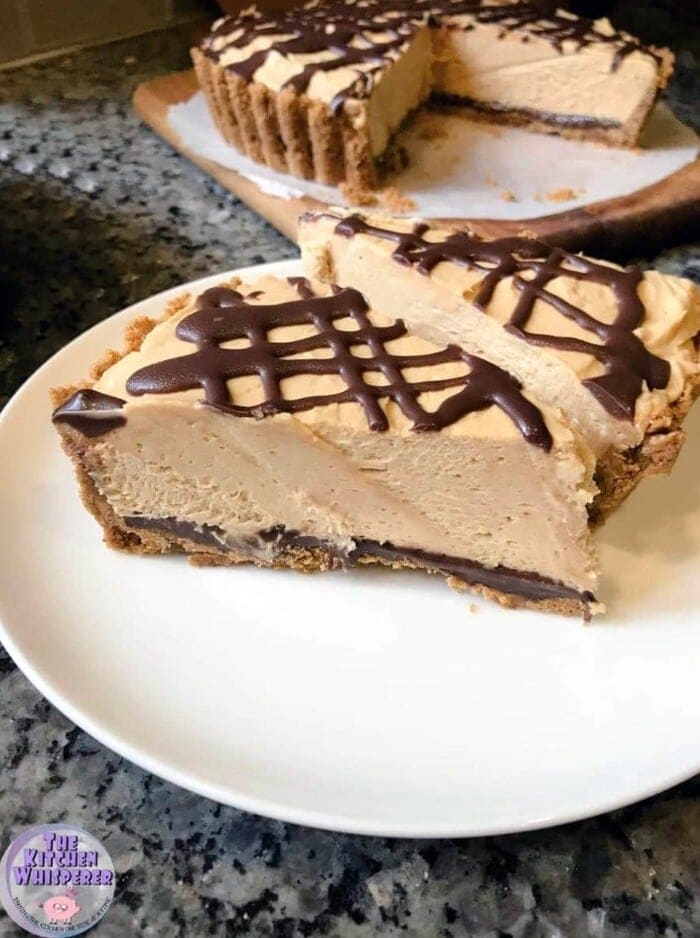 13. Maple Cinnamon Pudding
"Oh man I ate so much my mouth is so tired from all of that chewing." Step aside, problems – pudding to the rescue!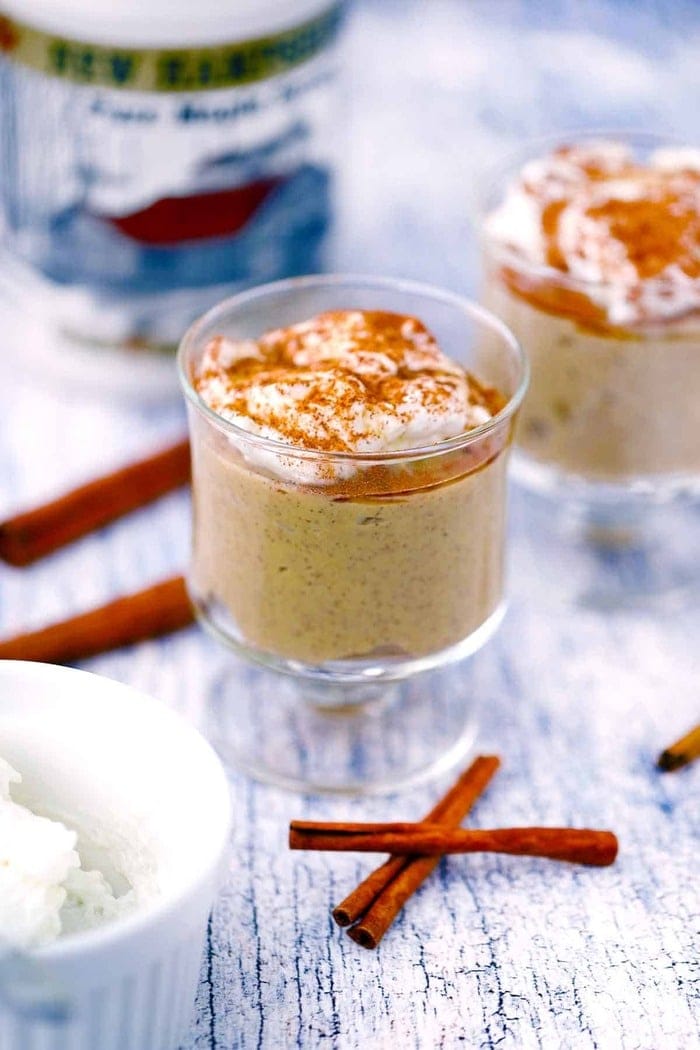 14. Puff Pastry Apple Galette
You wanna take warm cinnamon apples and make them even more fall? Put them in a cast iron skillet. Boom.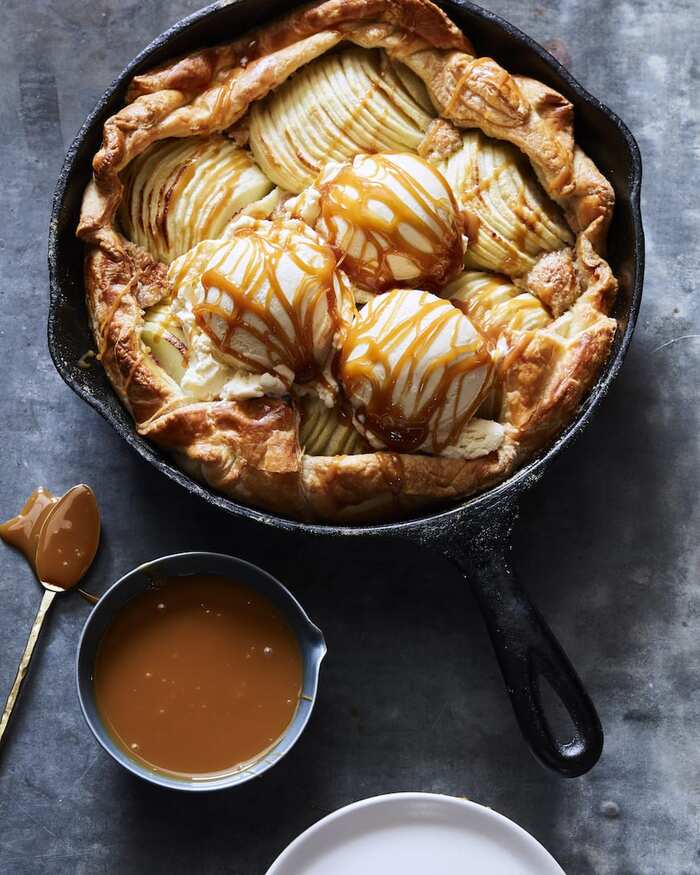 15. Pear, Pomegranate, and Maple Crumble
This crumble is a bit of a wildcard. It happens to be gluten free, vegan, and paleo-friendly, but is somehow not lacking in flavor or texture. Sounds like witchcraft, but who cares? Not our new toady self, that's who.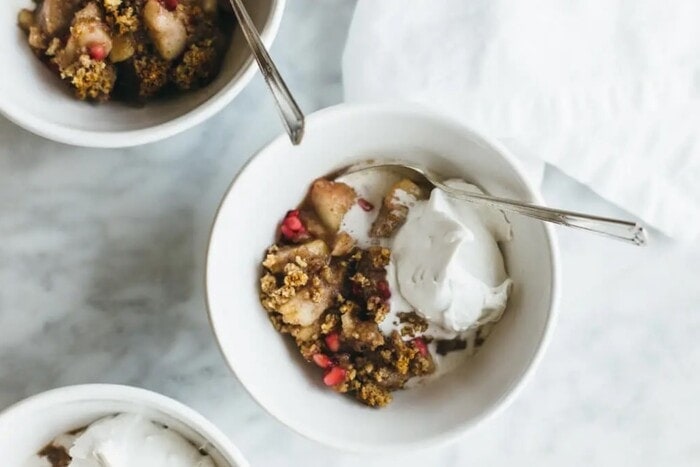 16.Caramel Apple Pie Cookies
If you're like us, you shovel apple pie into your mouths without utensils anyway. But it's slightly easier and way more socially acceptable when your pie is in cookie form!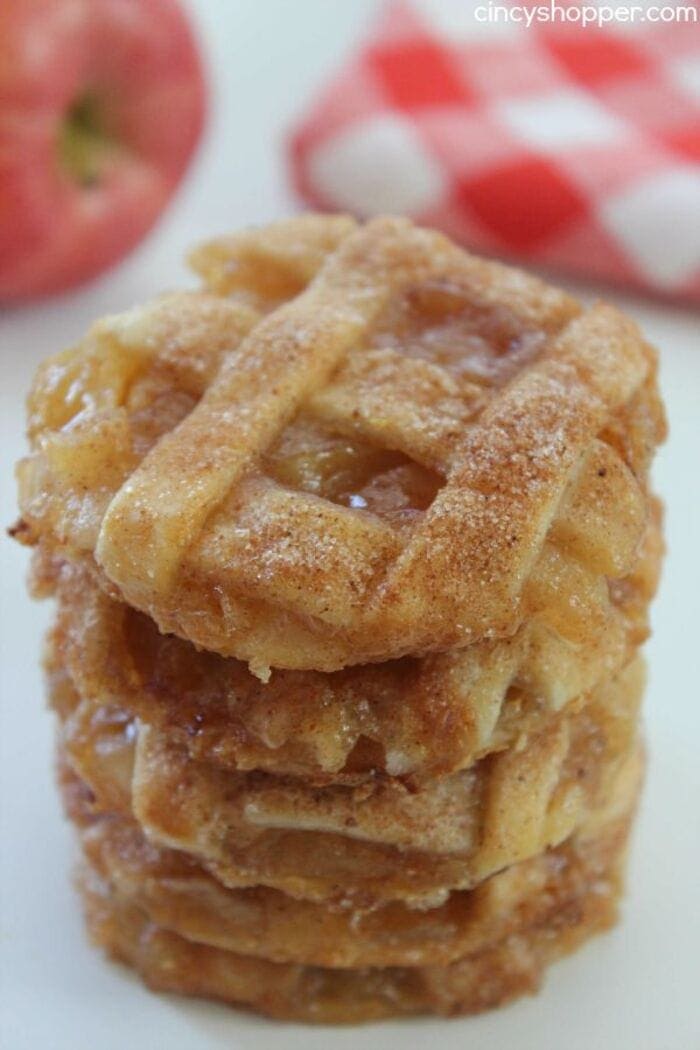 17. Sweet Potato Pie
Marshmallow does not belong on sweet potatoes…if those sweet potatoes are on the dinner table. On the Thanksgiving dessert table, however, that's a different story. On a long winter night, far far away…
18. Pumpkin Rice Krispie Treats
What to do when you want to partake in the festivities of eating pumpkin, but don't really like the taste of pumpkin? We'll tell you what you should not do, is get those god forsaken candy pumpkins that are just candy corn in disguise. Make these pumpkin-shaped rice krispie treats instead.
19. Upside Down Pecan Cake
Pineapple upside down cake? Sure, but it's… November. This sweet dessert combines cake, pecan pie, and is friendly to our fellow klutzes. Drop the cake? Now it's just right-side up! We love a win-win.
20. Butterscotch Pie
Nothing says "Thanksgiving" like family, and nothing says "family" like "this tastes like the bottom of Grandma's purse but no, in a really good way, I swear, she had the best stuff in there."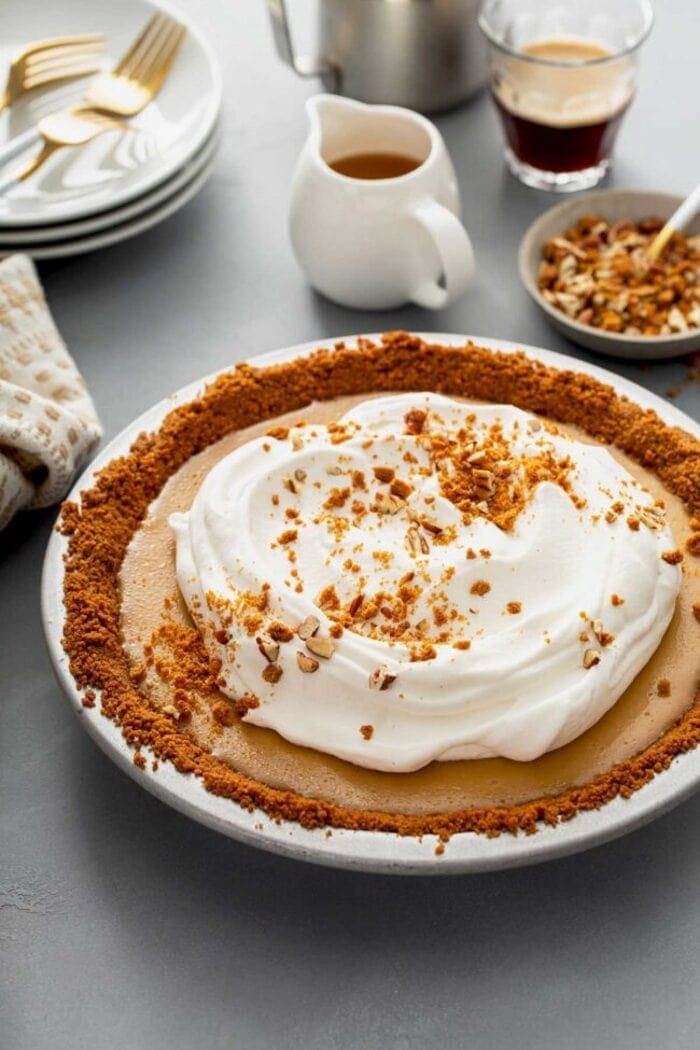 21. Chewy Triple Ginger Cookies
Almost as much ginger as the Weasley family, and way tastier. We assume.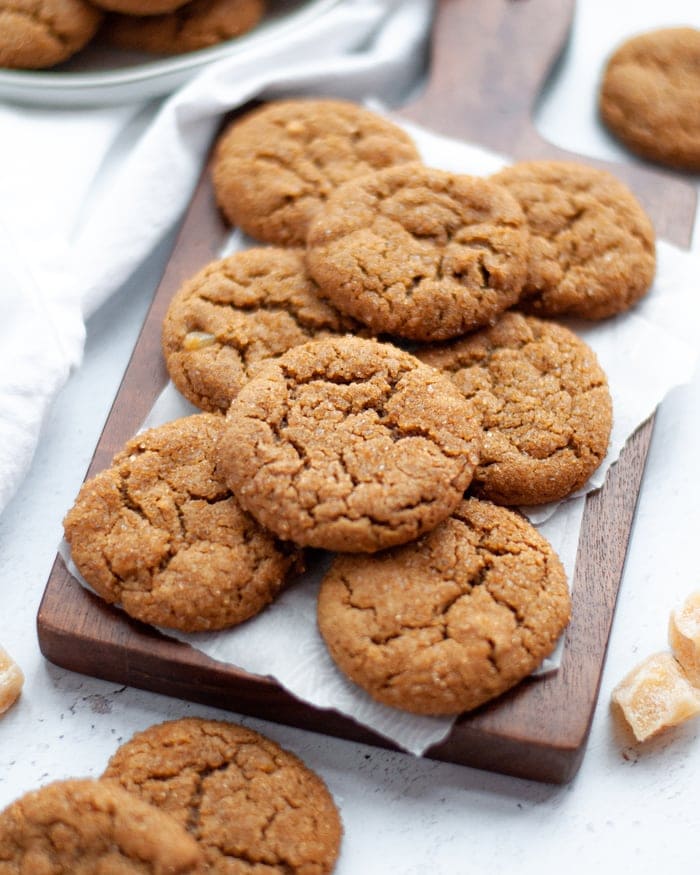 22. Cranberry Mousse
Ah, yes, a dessert that gives cranberries some much overdue time in the spotlight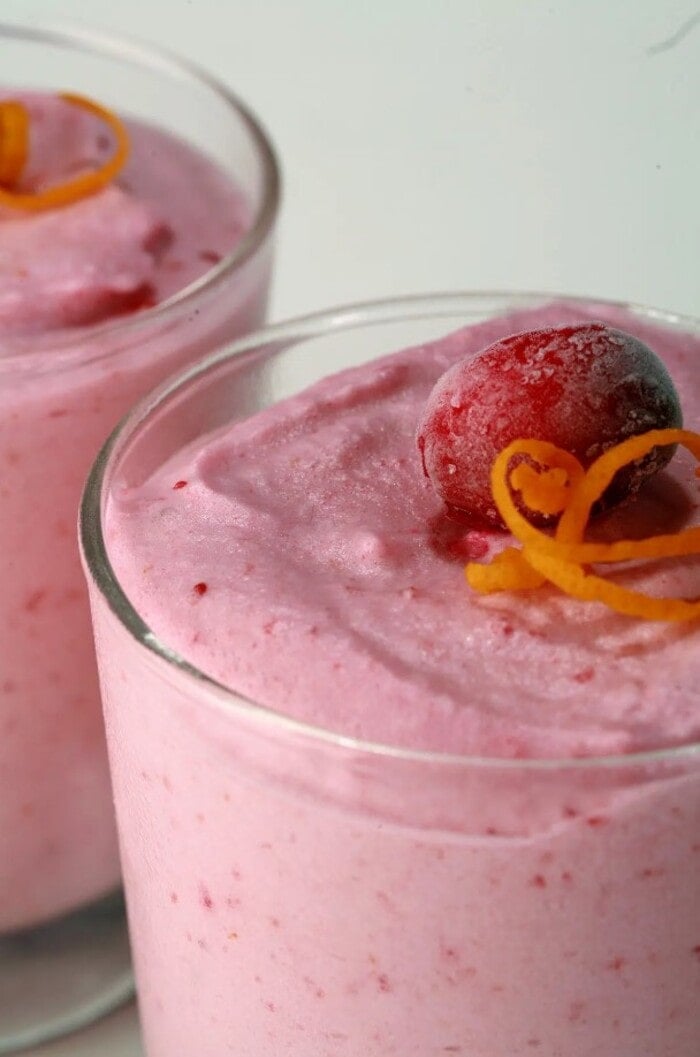 23. Cinnamon Pie With Apple Cider Meringue
If you're ready to blaze a new culinary trail and delight your Thanksgiving guests with a new dessert they have yet to try, we recommend baking this Cinnamon pie with apple cider meringue. Great British Bake Off, here we come! What's your Netflix password again?
24. Spiced Pie Crust Cookies
If you have extra pie crust, you're not making enough pie. But if, for some reason, you are not in the mood for a pie, you can use this recipe to repurpose pie dough. Until you're in the mood for pie again.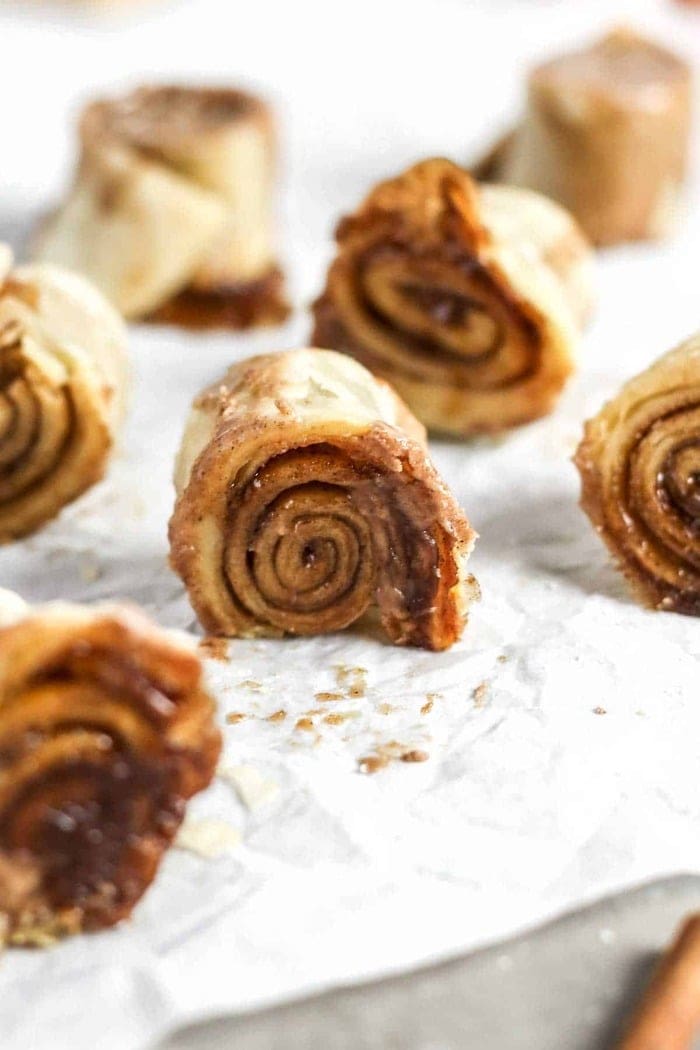 25. Air Fryer Apricot Apple Cinnamon Dumplings
The worst thing about these is that it'll have everyone dropping not-so-subtle hints about how they could really use an airfryer for Christmas…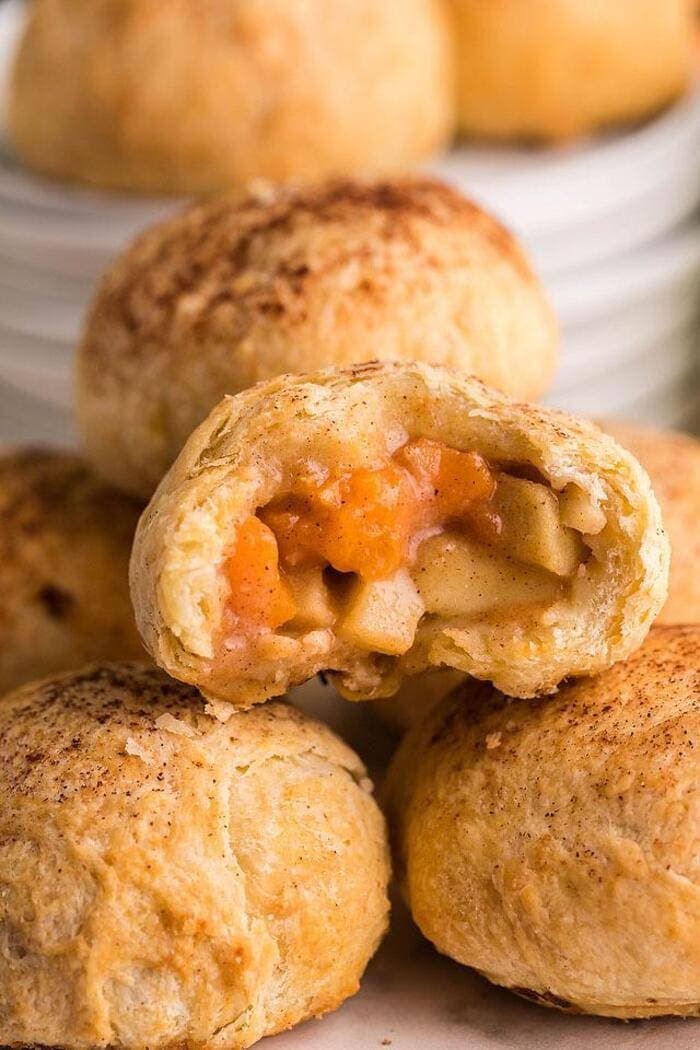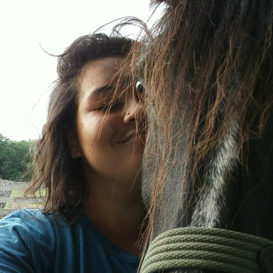 Latest posts by Hebba Gouda
(see all)