No looks forward to Thanksgiving for the turkey. Even though 46 million turkeys are eaten every year for Thanksgiving, it's really all about the sides and the dessert. Enter, these Thanksgiving dessert boards.
And, maybe a different protein for the main course. Might we suggest something plant-based? Mmm…kale.
From pumpkin pie to apple pie bread to pecan bars, the Thanksgiving dessert table is where it's at. Especially since we got booted from sitting with the adults. (Yes, this plastic chair is very comfy, thanks for asking.) So, here's a collection of dessert boards that are pretty sweet. Literally. (If you need a board, we like this one.)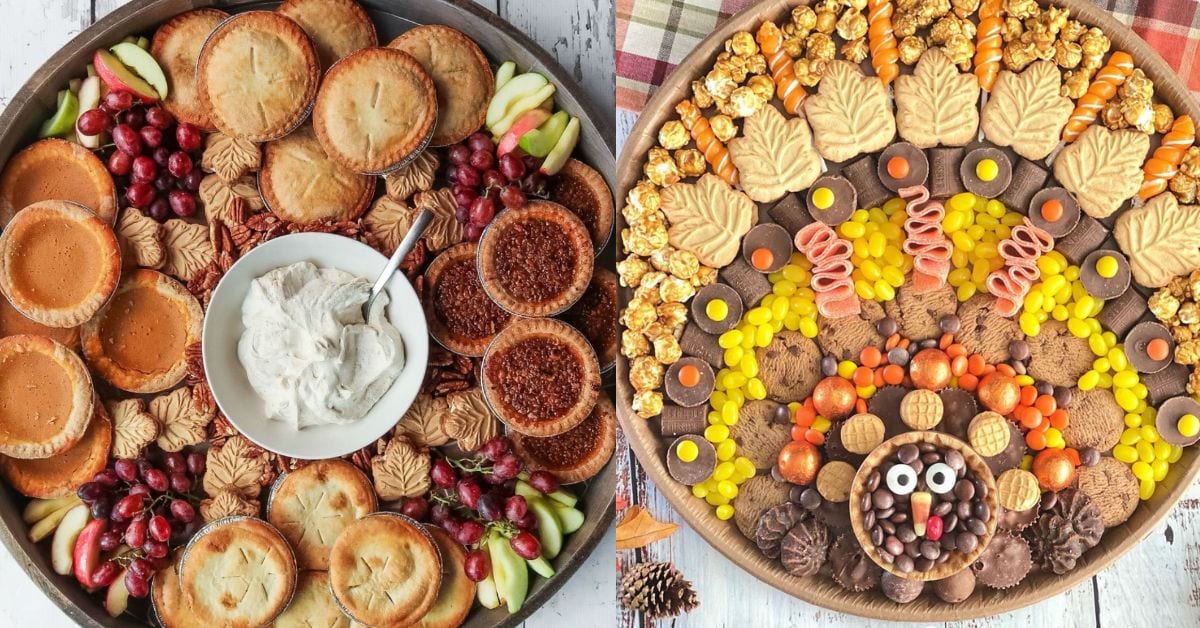 Thanksgiving Dessert Boards
1. Mini Pie Dessert Board
Yes. Just simply yes. Don't like apple pie? Pick a different pie! This Thanksgiving dessert board is filled with mini pies flavored with pumpkin, pecan, apple, and sweet potato. Separately. Though, now we have a terrible terrible idea.
The Reluctant Entertainer shows how to recreate her fall pie board here and she's even got a board cookbook if you need a gift idea for a friend who loves to cook (or eat).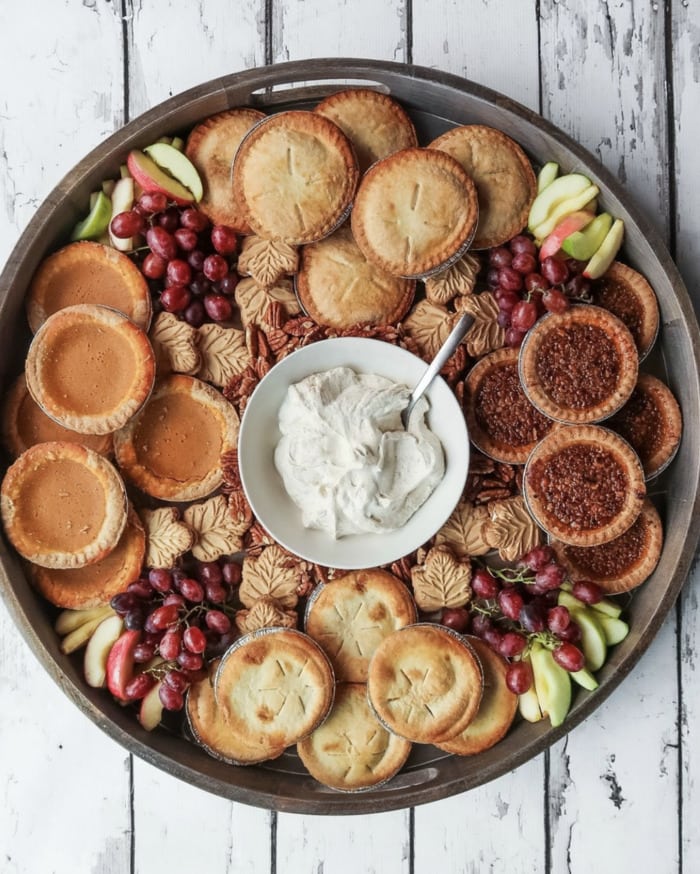 2. Cute Turkey Dessert Board
On Board with Bree's festive board features the please get them out of my house before I eat all of them Maple Cookies from Trader Joe's, sour rope, caramel corn, Reese's Pieces and more. You know what, we'll just skip the pie.
3. Thanksgiving Fruit Board
This so cute we can't possibly eat it Thanksgiving dessert board by Little Lunchbox Diary is made using fruit (the turkey is a pear) and red bell peppers. It's perfect for anyone who says fruit is nature's candy. And for a palate cleanser between bites of pie.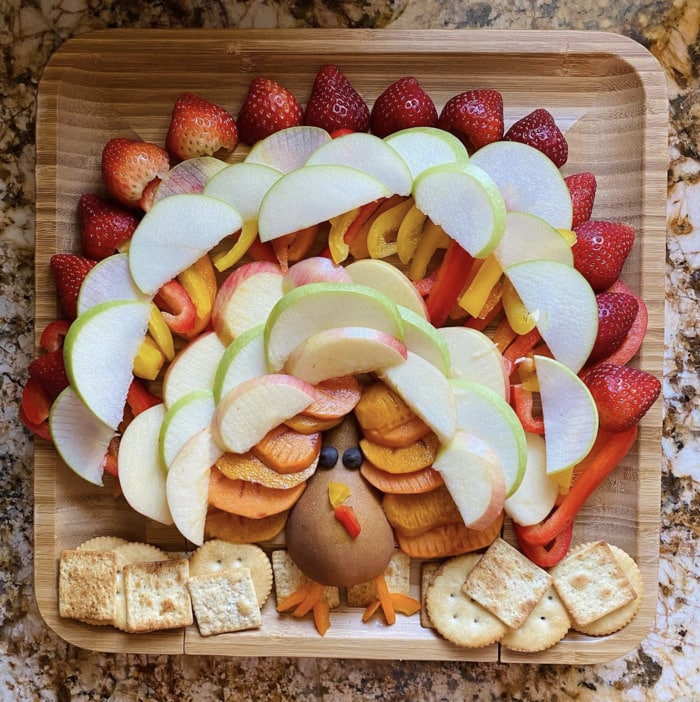 4. Cookie Thanksgiving Dessert Board
If you're like pie is fun, but cookies are where it's at, Earth and Sugar has this Thanksgiving Cookie platter. It's filled with truffles, fall cookies in the shape of maple leaves, pastries, and pumpkin-shaped chocolates and our hand reaching in and grabbing that thing you wanted.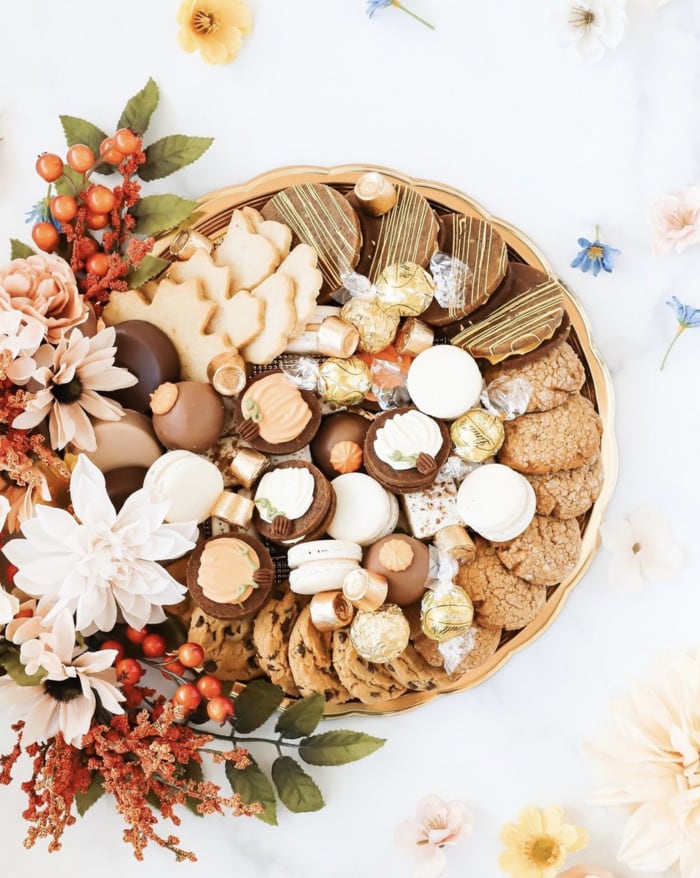 5. Thanksgiving Pie Dessert Board
She's a Tart knows what's up. Use that leftover candy corn like Pizza Hut used to use kale and decorate this pie board filled with Chess Pie, Pumpkin Pie, and Apple Pie. And freshly made whipped cream.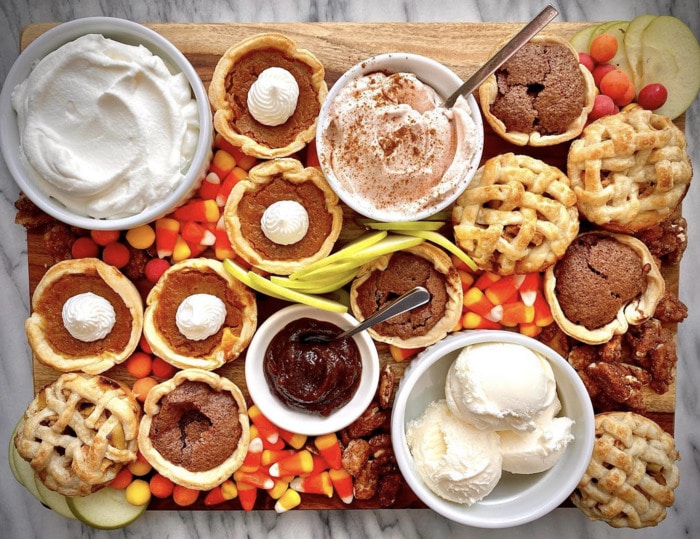 6. Cookies and Cheese Thanksgiving Board
This Thanksgiving charcuterie board by Dream Boards features fall fruits, chocolate acorns, and leaf-shaped cookies, but it isn't strictly desserts. However, since the outlier is cheese, we'll let it slide. (Here's a similar wooden pumpkin platter to build your own.)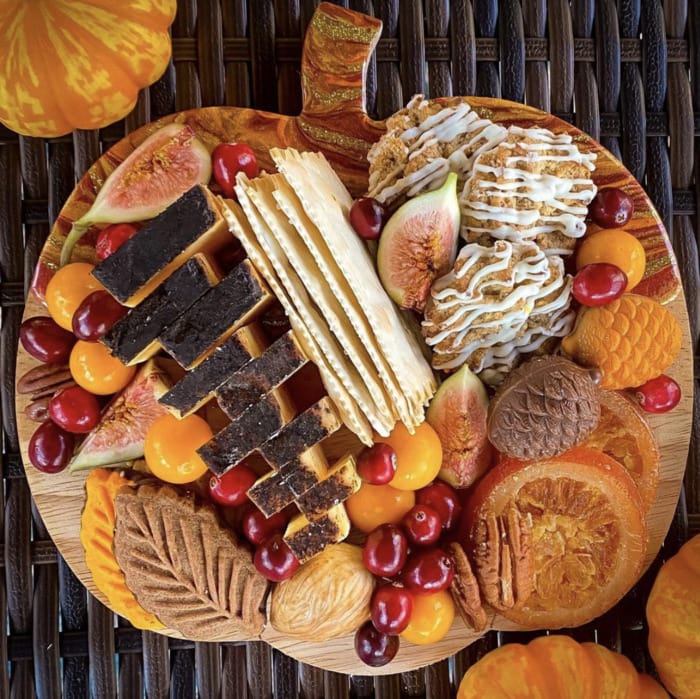 7. Sweet and Salty Thanksgiving Dessert Board
The Board Game has come up with another creative way to dispose of everyone least favorite Halloween candy. Ingenious! No, we're still not eating it. But we are all about those miniature pie bites.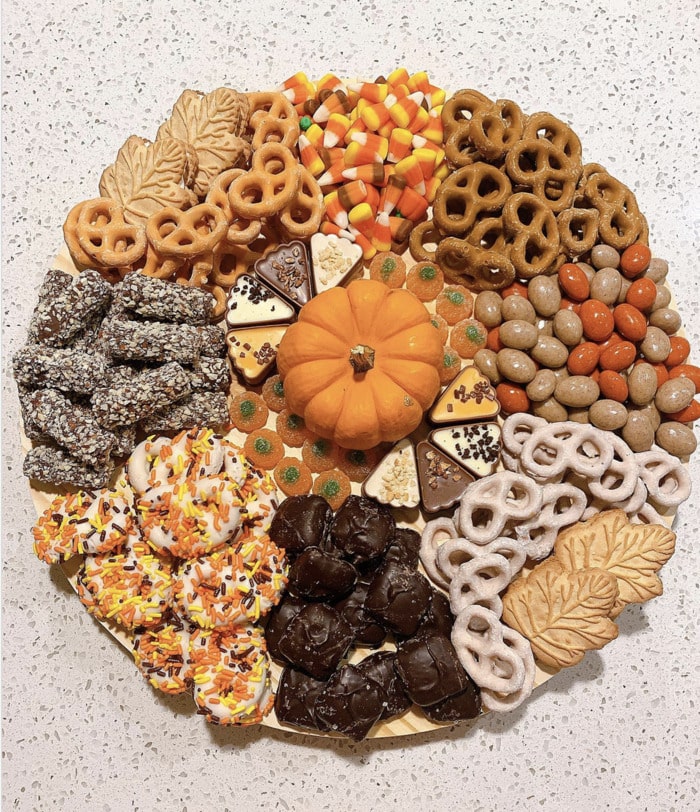 8. Candy and Chocolate Thanksgiving Dessert Board
This autumnal dessert board by Sugar and Charm features all the colors of fall and those chocolates from Trader Joe's that look like vegetables but are actually sugar. Which is a great way to get kids to eat their veggies.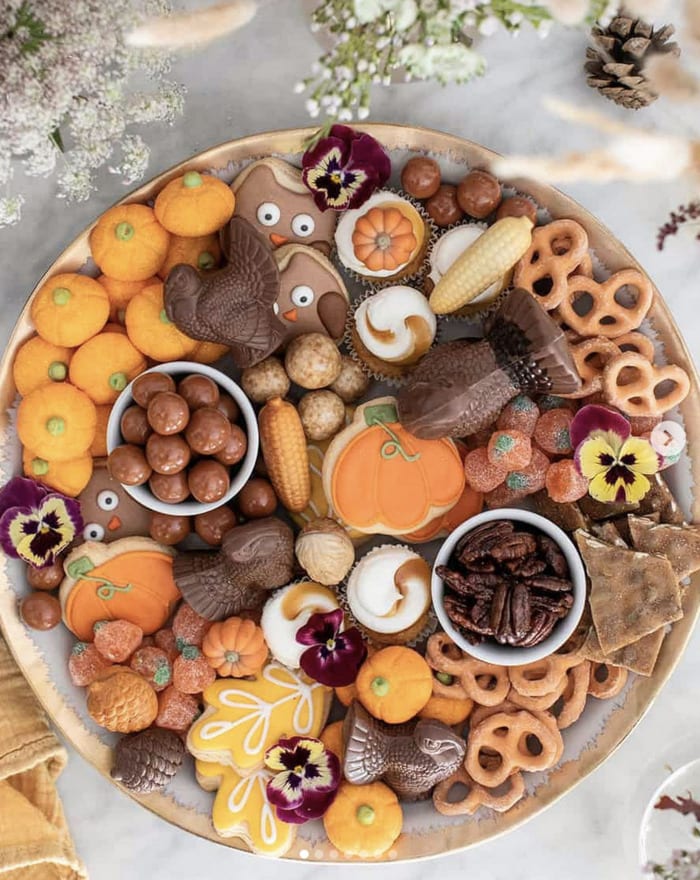 9. Turkey Thanksgiving Board
It has donuts. Do we need to say more? Ok, they're chocolate donuts and they're filling out the turkey feathers in this fall board by My Mini Chefs.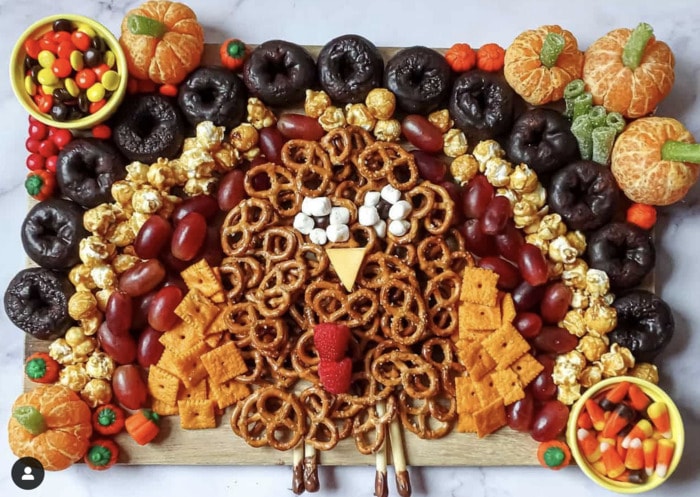 10. Thanksgiving Dessert Cake Board
This sweet board from Heather Baird of Sprinkle Bakes is giving serious Autumnal vibes. And we're giving "we're taking all of that Pumpkin Spice cake, thank you" ones.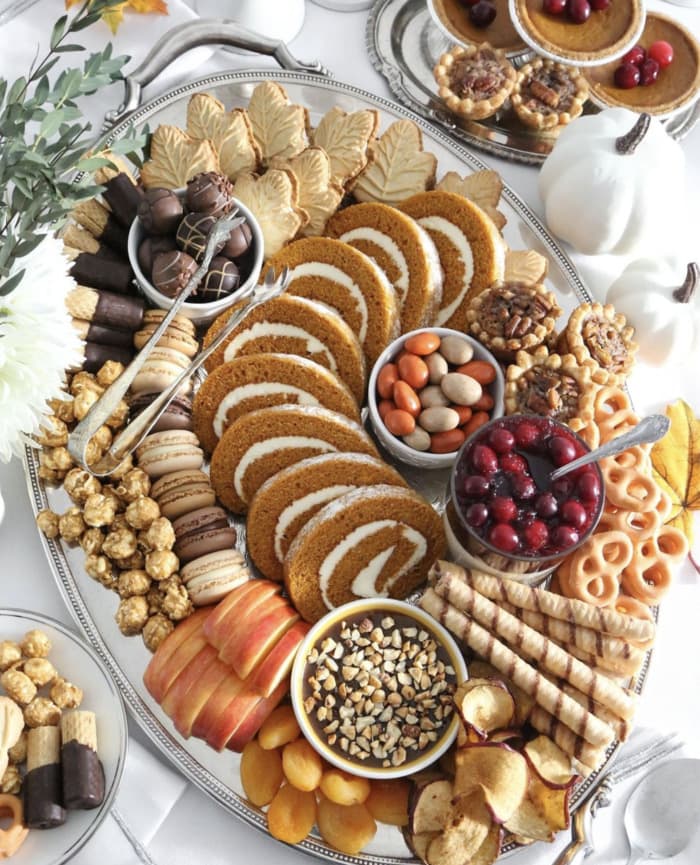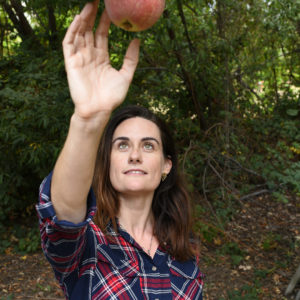 Latest posts by Rebecca Swanner
(see all)