Trader Joe's is known for many things, like their Everything But The Bagel Seasoning, the life-altering Unexpected Cheddar Cheese, and free therapy at the checkout line. They also have a pretty robust collection of Trader Joe's cookies.
Although they don't come in little shaker bottles you can carry around in your purse, it's worth your while to make your way through all of their cookie offerings. To get you started, here's a list of the best Trader Joe's cookies. Pick a box up the next time you head in for your Three Buck Chuck. You've had worse dinner combinations.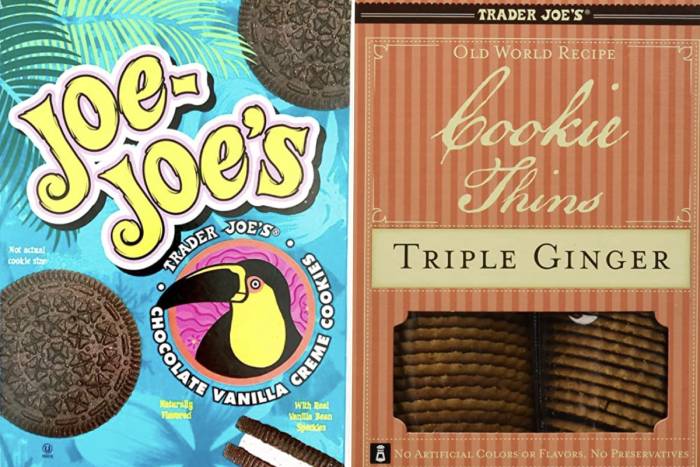 13 Best Trader Joe's Cookies
1. Joe Joe's
Maybe it's the name, butJoe Joe's, the iconic sandwich cookie, are synonyms with Trader Joe's. (It's the name.)
Similar to an Oreo, Joe Joe's are chocolates cookie filled with cream. Trader Joe's has even expanded their flavor selections over the years, including vanilla, chocolate and peanut butter, and a seasonal pumpkin offering. Just like Oreos.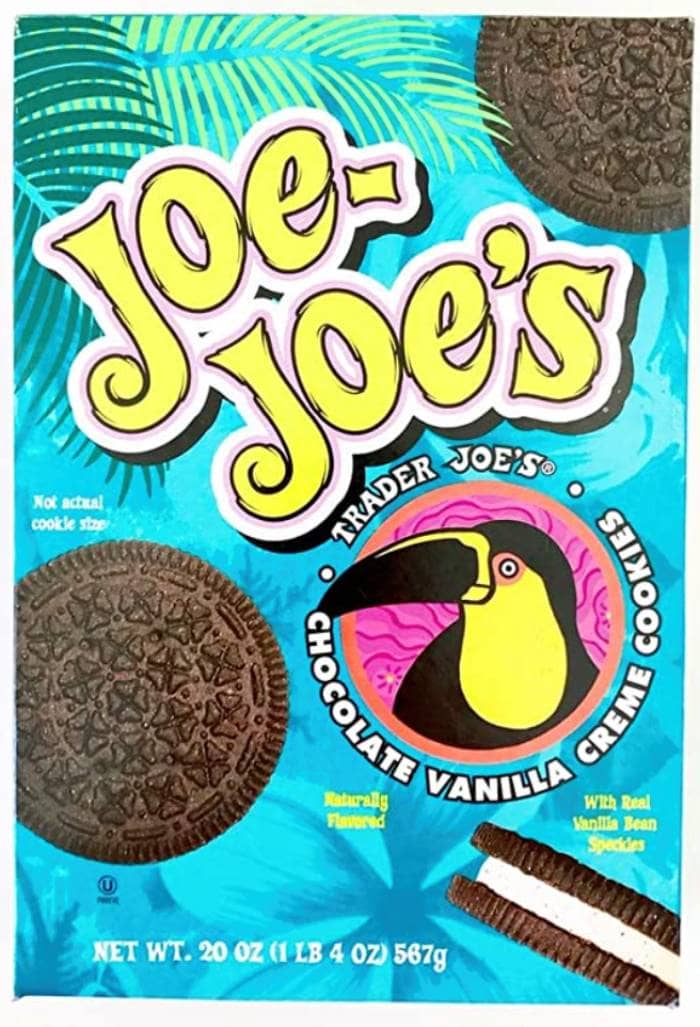 2. Crispy Crunchy Chocolate Chip Cookies
It's not very often that mini foods taste better. But somehow, these mini Crispy Crunchy Chocolate Chip Cookies are massively addicting.

3. Cookie Butter Sandwich
Trader Joe's is well known for their Cookie Butter, made from a cookie called Speculoos from the Netherlands and Belgium. Thanks to this delightful foreign treat, these Cookie Butter Sandwich Cookies are alive with gingerbread, cinnamon, and nutmeg flavors. And depending on the box, the Gingerbread Man from Shrek.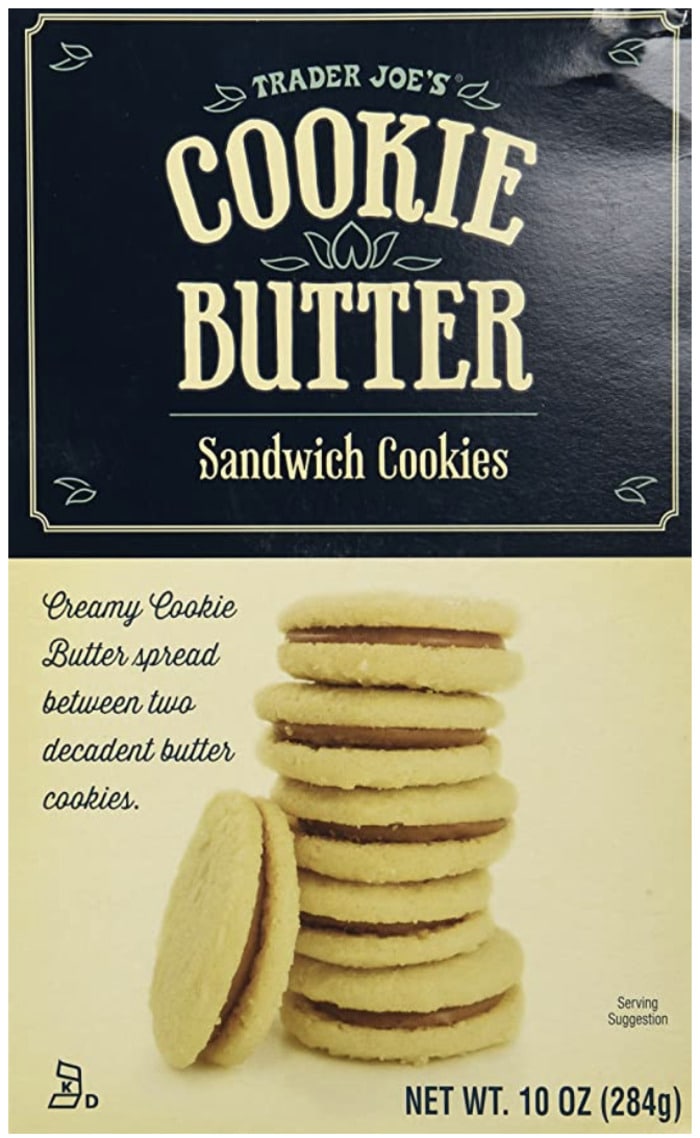 4. Soft Baked Snickerdoodles
TJ's takes this classic cookie and transforms it into 20th century Los Angeles royalty. These Soft Baked Snickerdoodles have all the same cinnamon flavor of your favorite treat, but are also free from eight common allergens, gluten-free, and vegan friendly. Look out for its first appearance on Selling Sunset this month!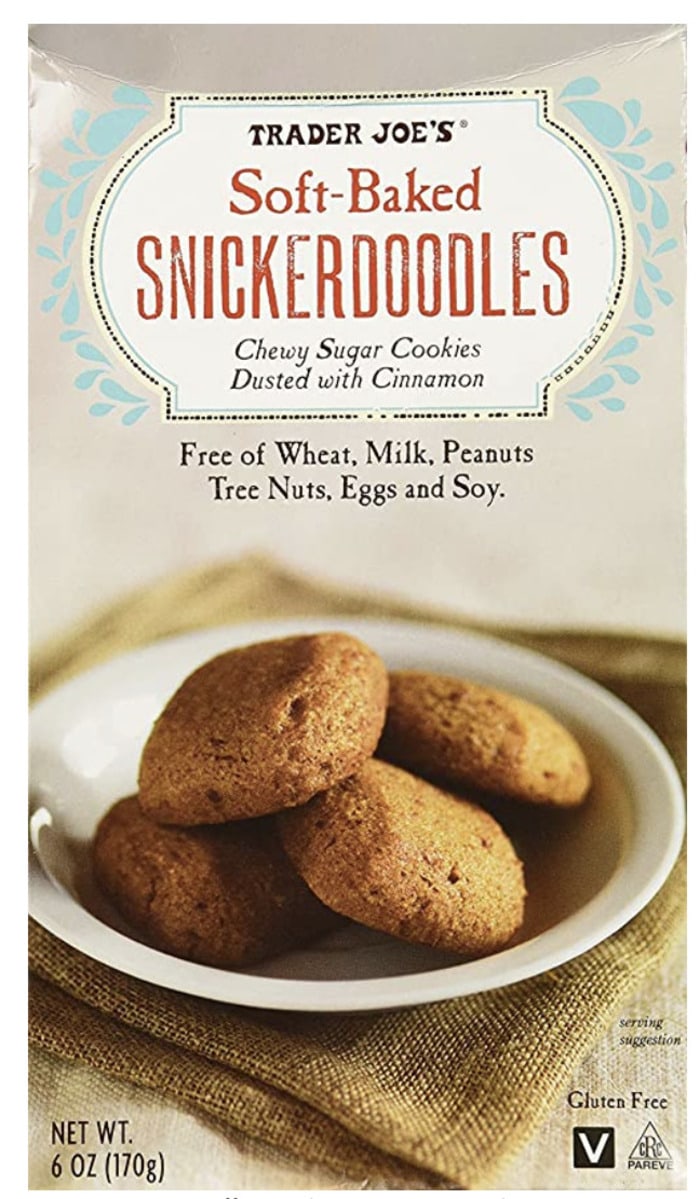 5. Triple Ginger Snaps
Get ready to level up. Three times. These Triple Ginger Snaps are made with fresh, crystalized, and ground ginger, giving you that fall taste you know and love. Unfortunately, they weren't able to get the essence of Ginger Spice herself, because quadruple ginger? That would just be ridiculous.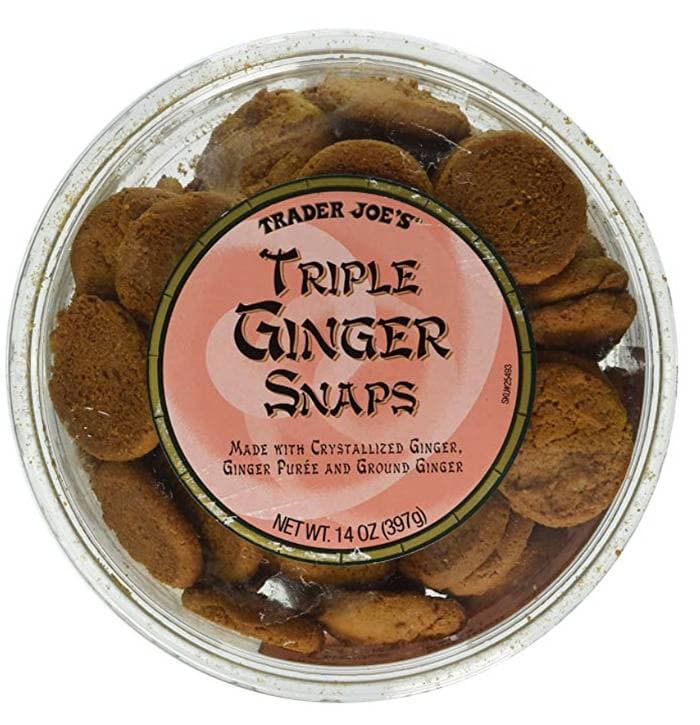 6. Double Chocolate Almond Flour Cookies
Love chocolate, but can't have gluten? Trader Joe's has got you covered. These almond flour feature cocoa and chocolate chips for a chocolate explosion to rival anything that Wonka has created. Except for that flavored wallpaper.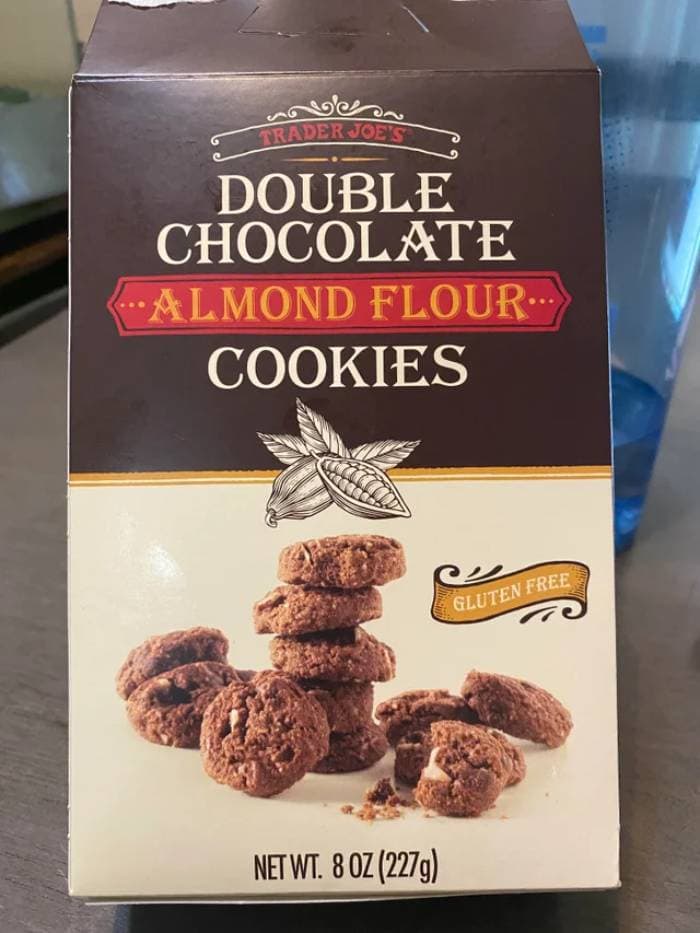 7. Vanilla Flavored Baton Wafer Cookies
An unconventional cookie to say the least, but a yummy one nonetheless. The Vanilla Flavored Baton Wafer Cookies are made from wafer crunch and vanilla cream, and can go with anything from coffee to conducting a band. But make sure you bring a few extra. The clarinet section gets hungry around the fourth song.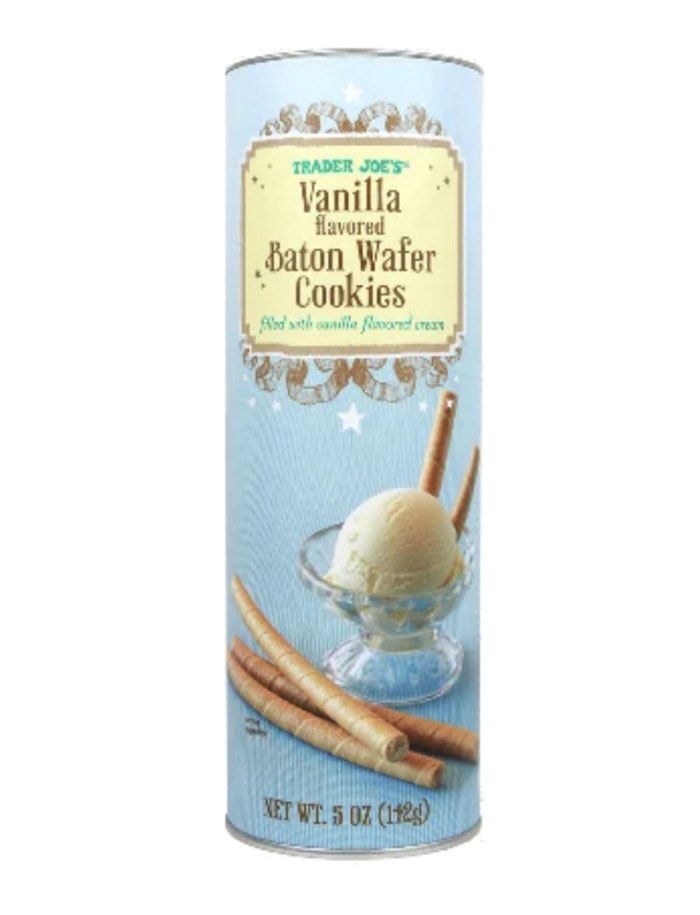 8. Cookie Thins
The Trader Joe's Cookie Thins come in two refreshing flavors: Triple Ginger and Meyer Lemon. Eat enough of these tea time cookies and people will start calling you the Queen. Of what country? We hear Facebook is up for grabs.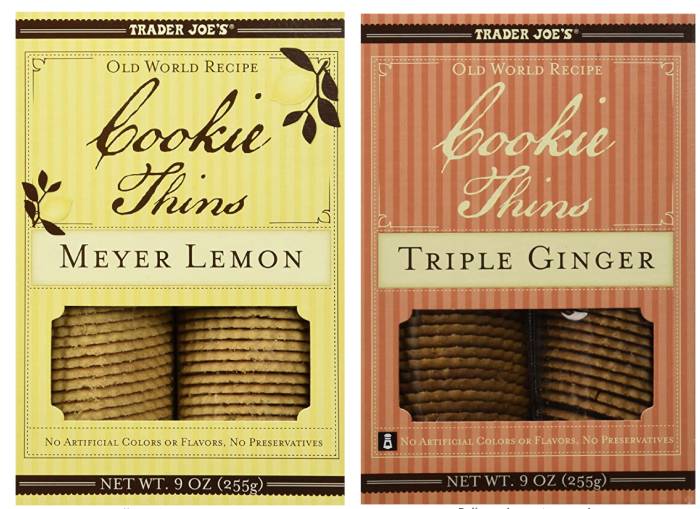 9. Butter Shortbread Cookies
Just like you shouldn't tell anyone who's short that they can't reach the top shelf, you shouldn't tell Trader Joe's that shortbread is boring.
TJ's does offer a classic butter option, and variations with a apricot or raspberry filling, and a chocolate filling. As for your short friend? She can parkour her way up the kitchen faster than Spider-Man.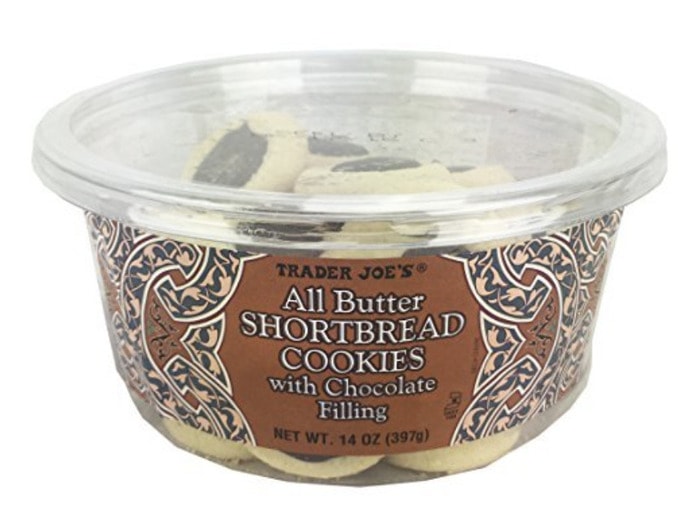 10. Dark Chocolate Almond Laceys
A slightly less traditional cookie, these Dark Chocolate Almond Laceys are worth the adventurous selection. Unlike that $5 fishing boat expedition off shore of Wisconsin in February.
These treats are are thin and crunchy, and dangerously easy to eat all in one sitting. But if you do have self control, make sure you keep them from getting stale by sealing the lid tight. That'll help keep out extra air and hexes from your enemies.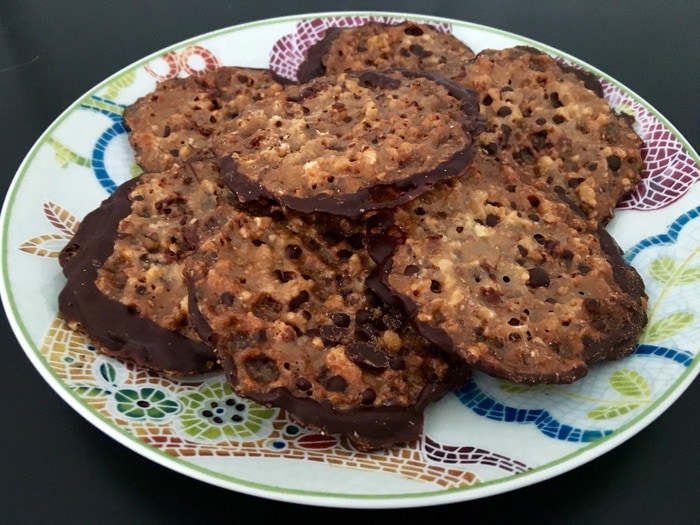 11. Almond Windmill Cookies
Who doesn't love cookies in fun shapes! This selection of Trader Joe's cookies is buttery, topped with chopped almonds and, of course, shaped like windmills. They'll have you dreaming of Amsterdam, tulips, and edibles. On second thought, maybe that dream was actually because of the edibles.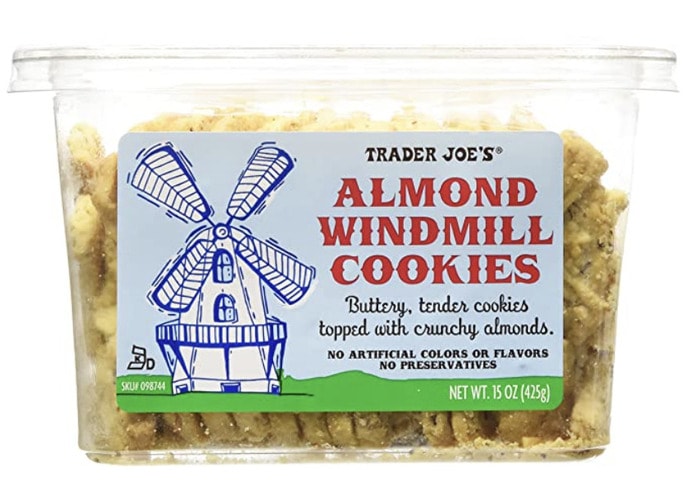 12. Cinnamon Schoolbook Cookies
Not only do these taste fantastic, but the Cinnamon Schoolbook Cookies make snack time more fun thanks to their alphabet shapes. You can eat enough to spell out "CAT," or…better yet, "SUPERCALIFRAGILISTICEXPIALIDOCIOUS." We think that means "stomach ache" in Dothraki.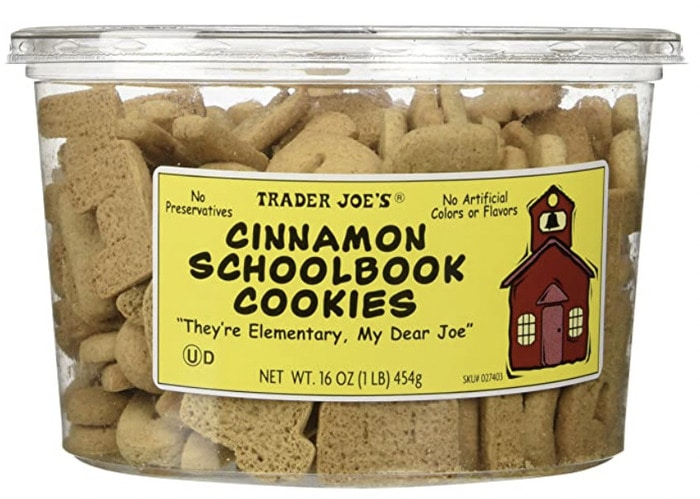 13. Pinks and Whites
These pretty cookies are made from shortbread and dipped in yogurt, and then covered in sprinkles for a fancy finish. They're the ideal floral centerpiece if you have allergies, zero ability to keep plants alive, or are hosting a brunch for the Cookie Monster. Hopefully he takes it easy on the mimosas this time.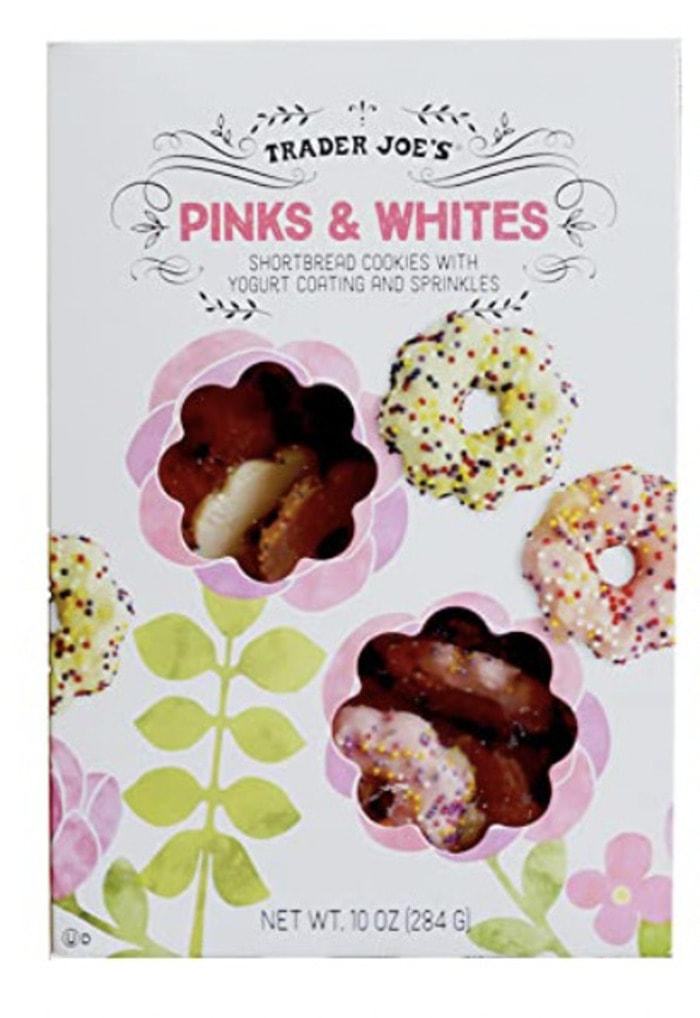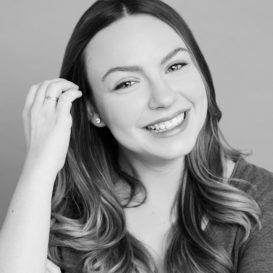 Latest posts by Katie Schindelheim
(see all)