There's no better way to celebrate New Year's Eve than with a nice cocktail. While champagne is typically the star of the party, there are plenty of New Year's drinks beyond the bubbly. From Emma D'Arcy's Negroni Sbagliato to fizzy drinks like Cranberry Prosecco punch, these creative mixes should inspire a good toast or two.
Use that fact as encouragement, a warning, or both. Especially when it comes to that one friend. That's definitely not you!

Whatever you're looking for, we've gathered a list of the best New Year's Eve cocktails to help you start your year off on a high note. Or with a mild buzz. But hopefully not with a raging hangover.
Nothing that a greasy breakfast can't fix.
The Best New Year's Drinks
1. Espresso Martini
The Espresso Martini is one of the most popular cocktails of recent years. Plus, you'll need something to help you stay up past midnight, since bedtime is now 9pm.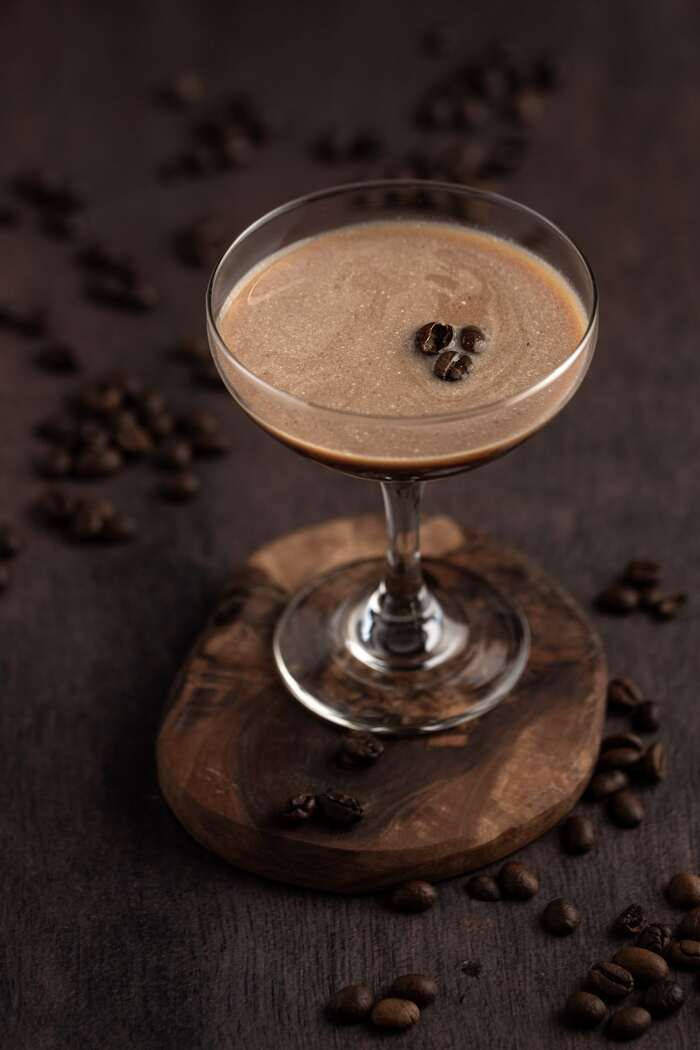 2. Cranberry French 75
This classic French 75 is made with gin, lemon, and simple syrup. This holiday twist on the cocktail adds a bit of tart cranberry syrup. Because whether you like it or not, 'tis the season of the cranberry. We hope you like it. But if you don't, we'll gladly take your glass.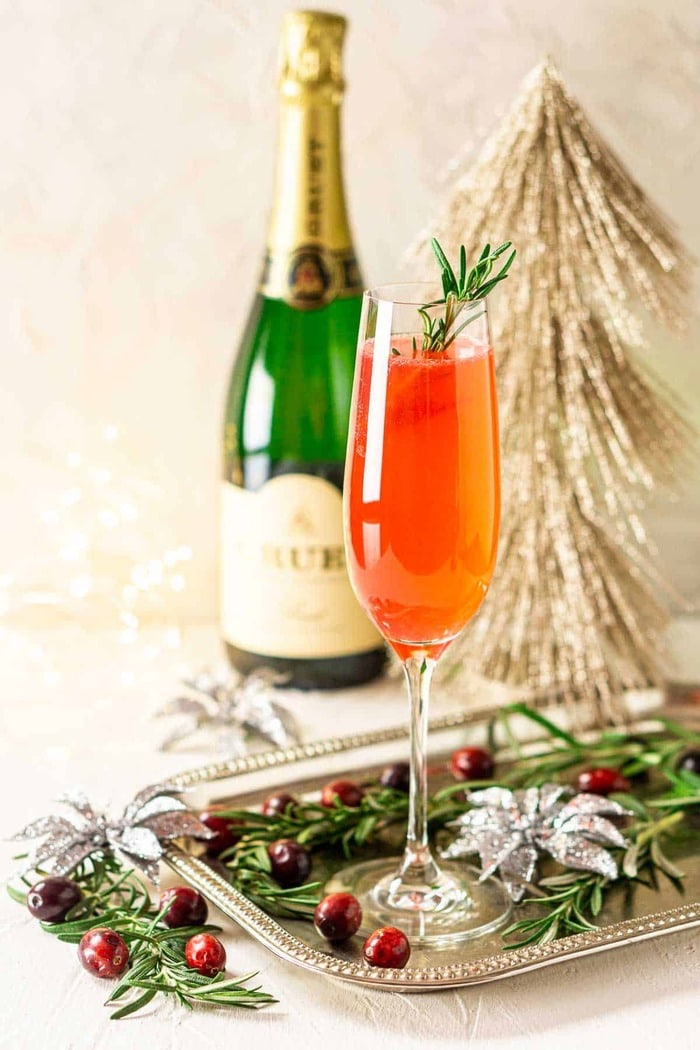 3. Negroni Sbagliato
We know Emma D'Arcy would want you to say cheers with their drink of choice. So kick off your New Year with a stunning "Negroni. Sbagliato. With Prosecco in it." Champagne, who?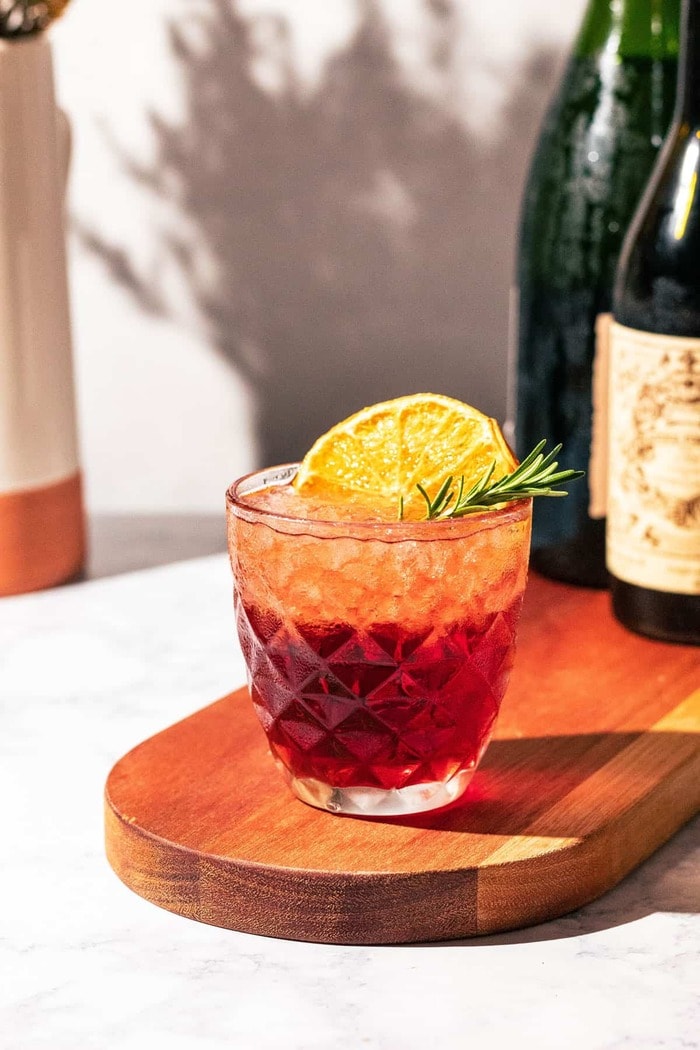 4. Blood Orange Dirty Shirley
Dirty Shirleys are an elevated way to bring out your inner child. This blood orange Dirty Shirley recipe will make you feel young again. And this time, you don't have to break into your parents' liquor cabinet.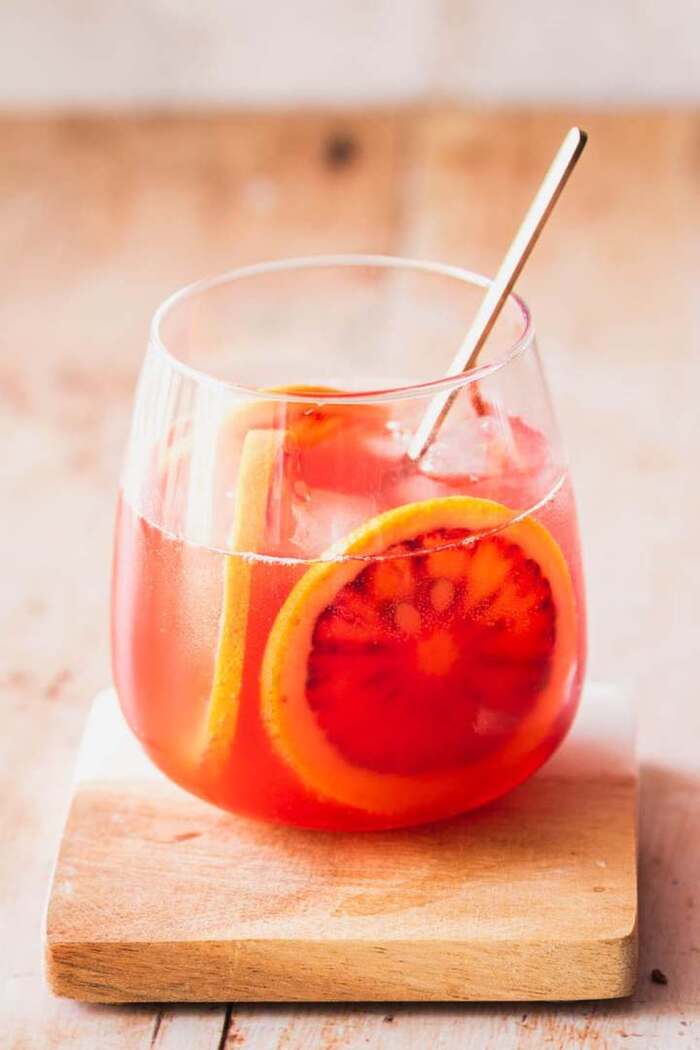 5. Champagne Jell-O Shots
Jell-O shots are arguably the most fun addition to any party. The trick is to lick your finger and rub it around the Jell-O cup, so it slides out easily. If only they had tried that trick with the cargo ship stuck in the Suez Canal.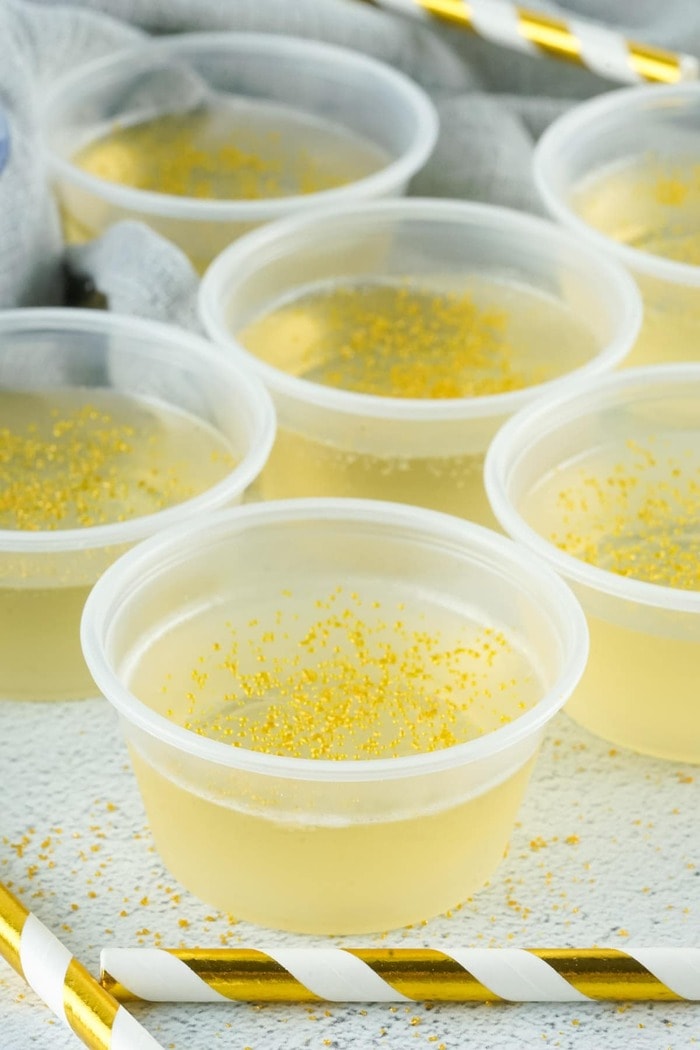 6. Cranberry Prosecco Punch
This Cranberry Prosecco Punch may be the same color as the Jungle Juice from your college frat house basement days, but we promise it's much classier. Whether or not you choose to act classy after a few rounds of it is up to you.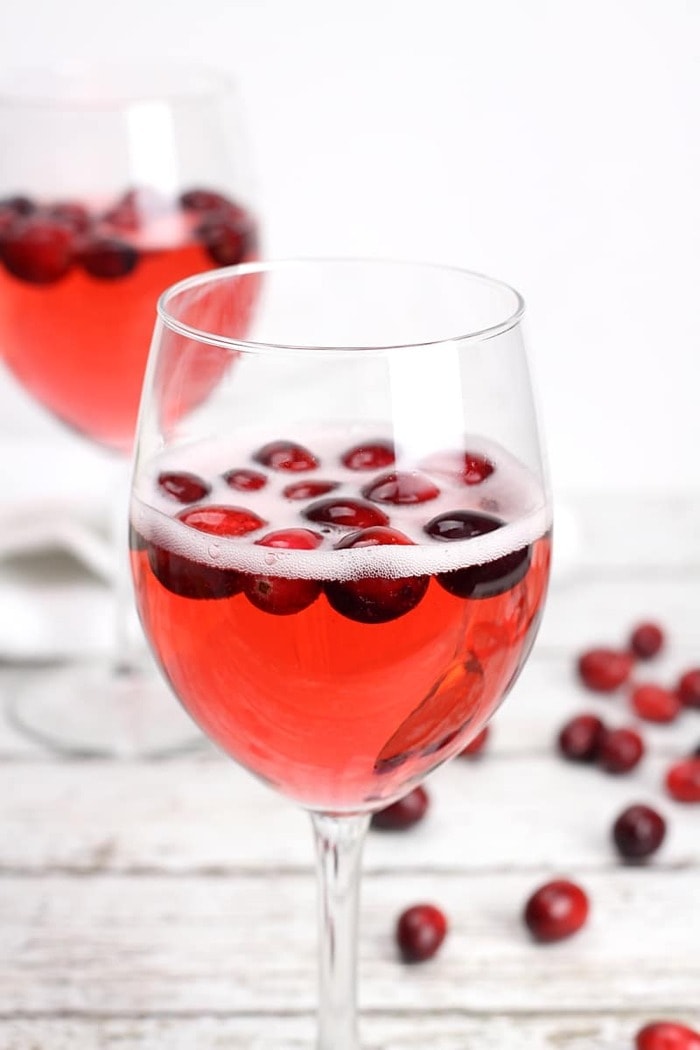 7. White Christmas Mojito
This winter twist on a mojito gets its name thanks to the addition of coconut milk, which gives it that white, snow-like color. If you're a New Yorker, just add in some black food coloring to give it that classic slush color.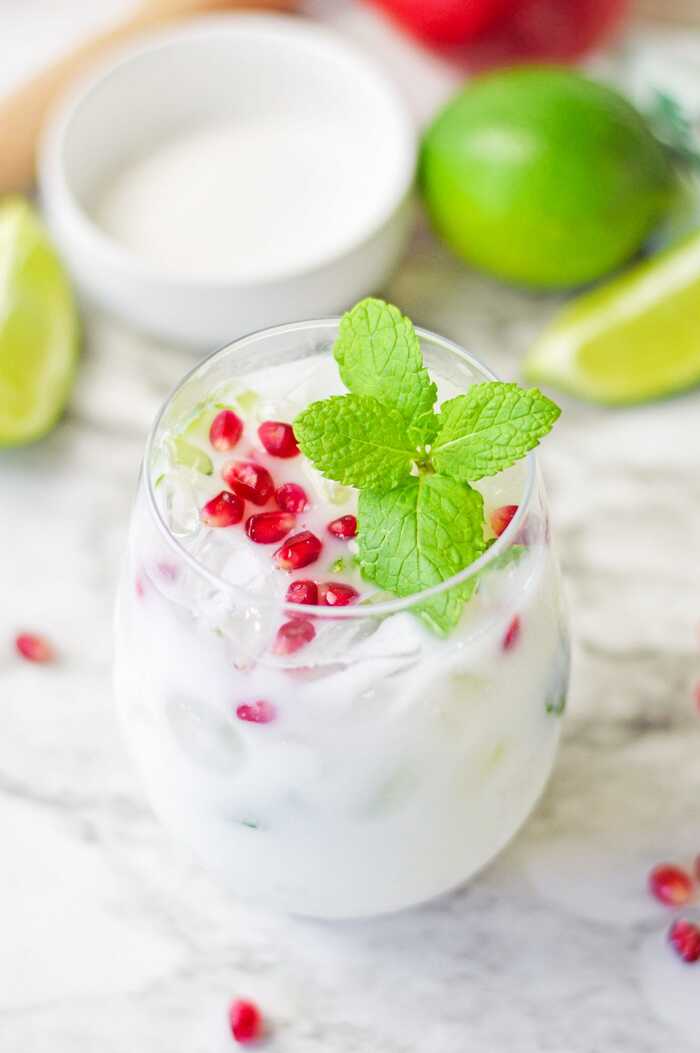 8. Champagne Margarita
If you thought a regular margarita got you going, try adding some champagne to it! This recipe tastes just like your favorite tequila drink, but with bubbles. And perhaps a few more regrets the next morning. Drink carefully.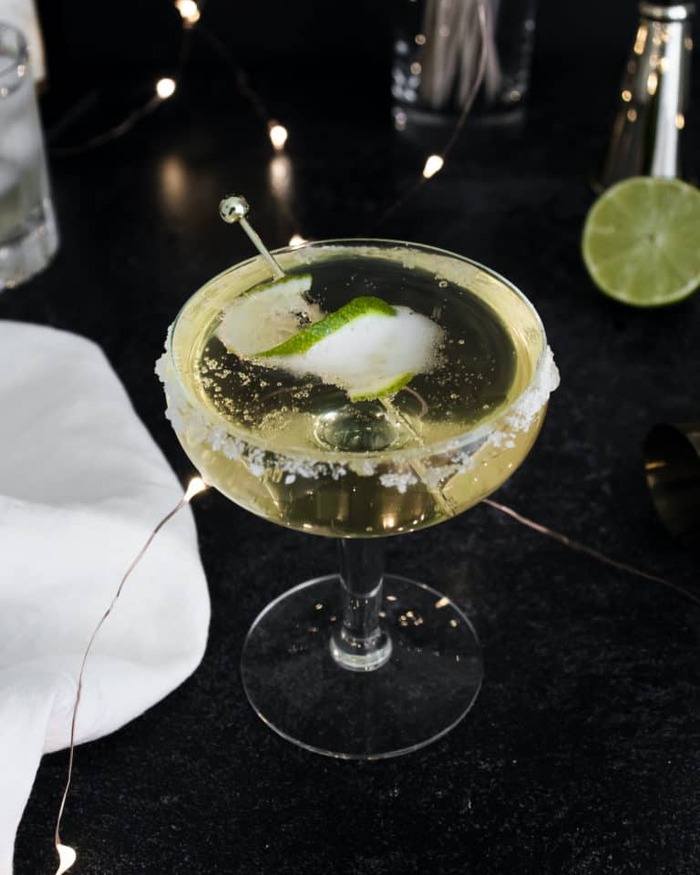 9. Winter Sangria
This red sangria features everyone's favorite winter flavors, like cinnamon, apple, cranberry, and oranges. Make sure you give this recipe time to sit in the fridge before drinking so that the mixture can blend together. If only we knew how to do that when we were doing our make up in 2016.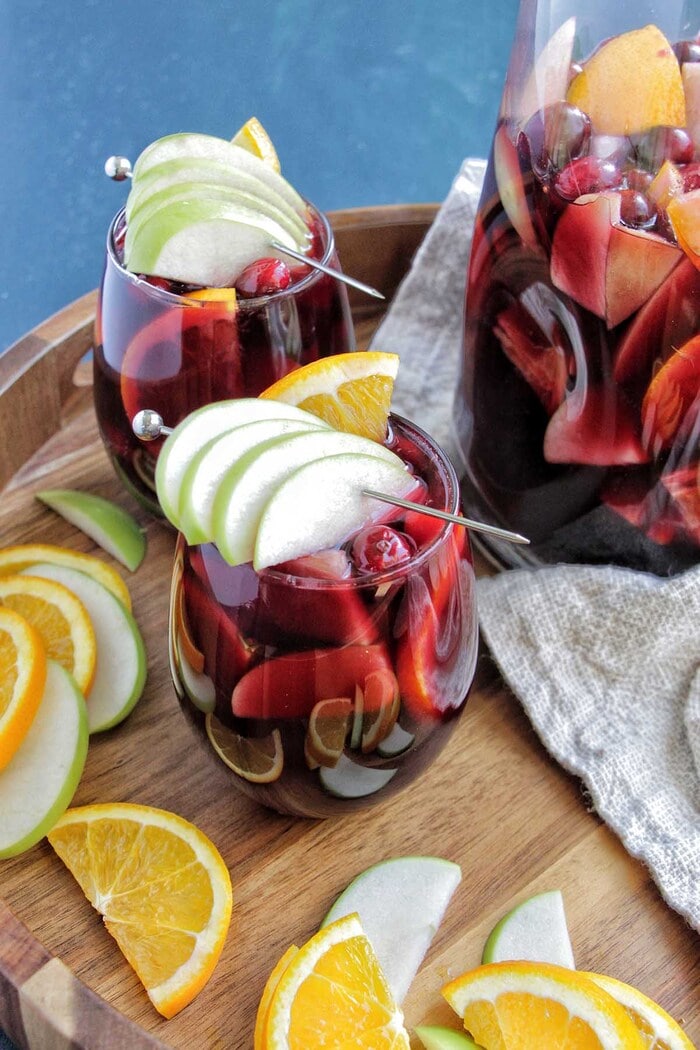 10. Brandy Alexander
A Brandy Alexander basically tastes like a milkshake with alcohol in it. You can use either brandy or cognac.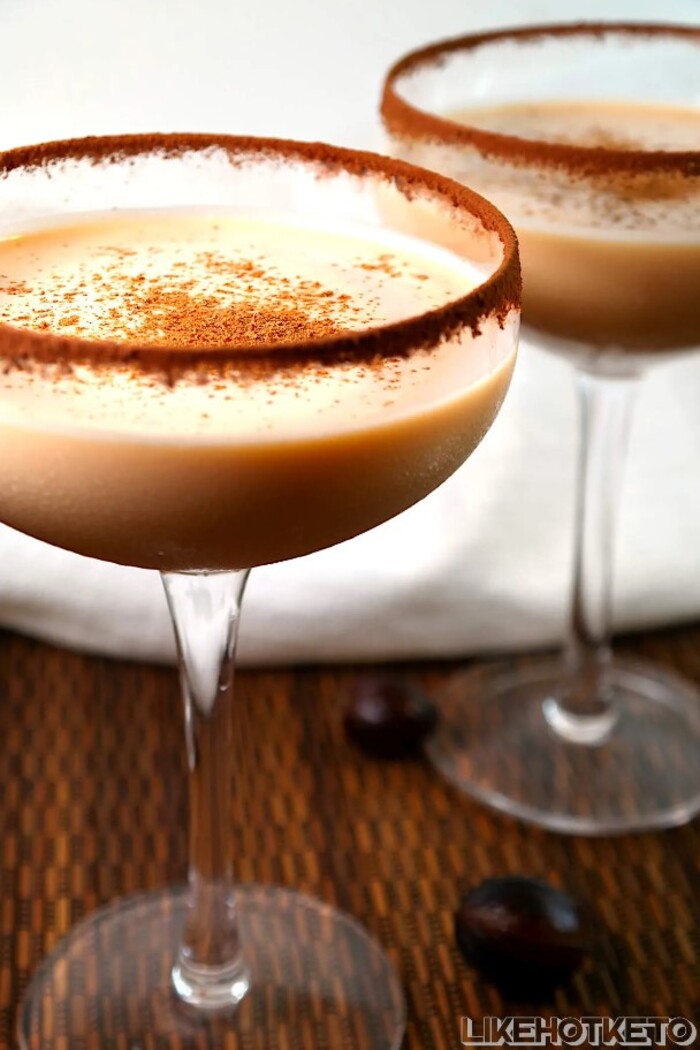 11. Smoked Manhattan with Cinnamon
If you like your drinks strong, then this Smoked Manhattan is for you. Just like its namesake, this New Year's drink is classy, sophisticated, and full of holiday spirit.
You know, because nothing says holiday spirit like elbowing your way through a crowd in Times Square to see a glittery ball fall five feet.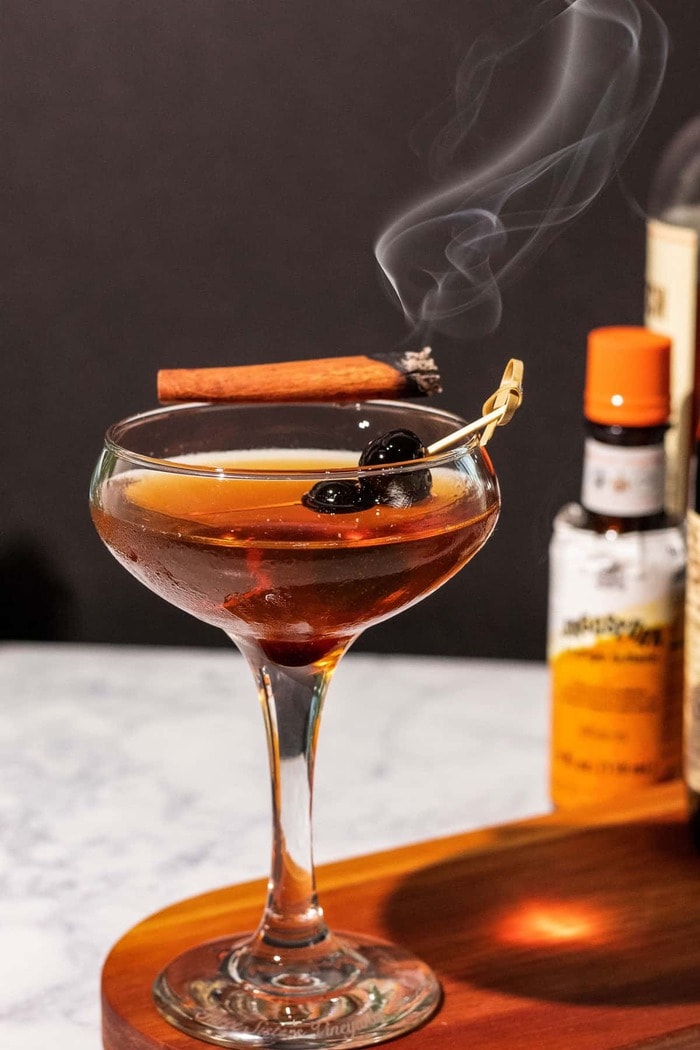 12. Mulled Wine
It isn't a wintertime celebration without some Mulled Wine. Or Mariah Carey. Or that glittery wrapping paper that covers everything for the next month. But this mulled wine is definitely the best.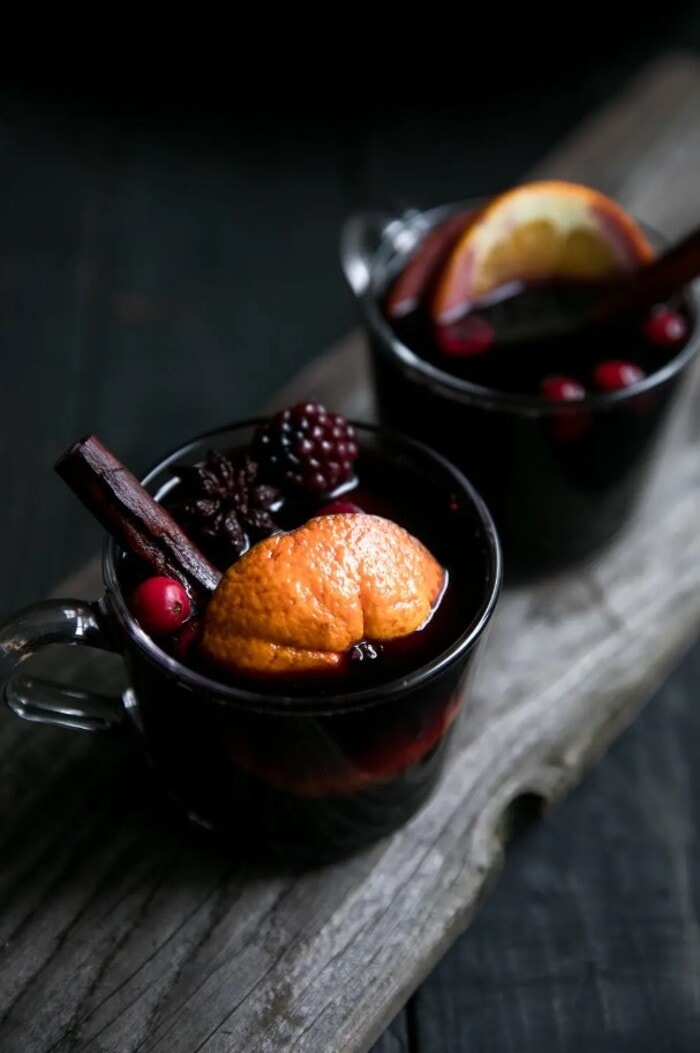 13. French Kiss
Surprisingly, the thing that makes this a French Kiss isn't the tongue. Save that for your crush at midnight. Breath mint?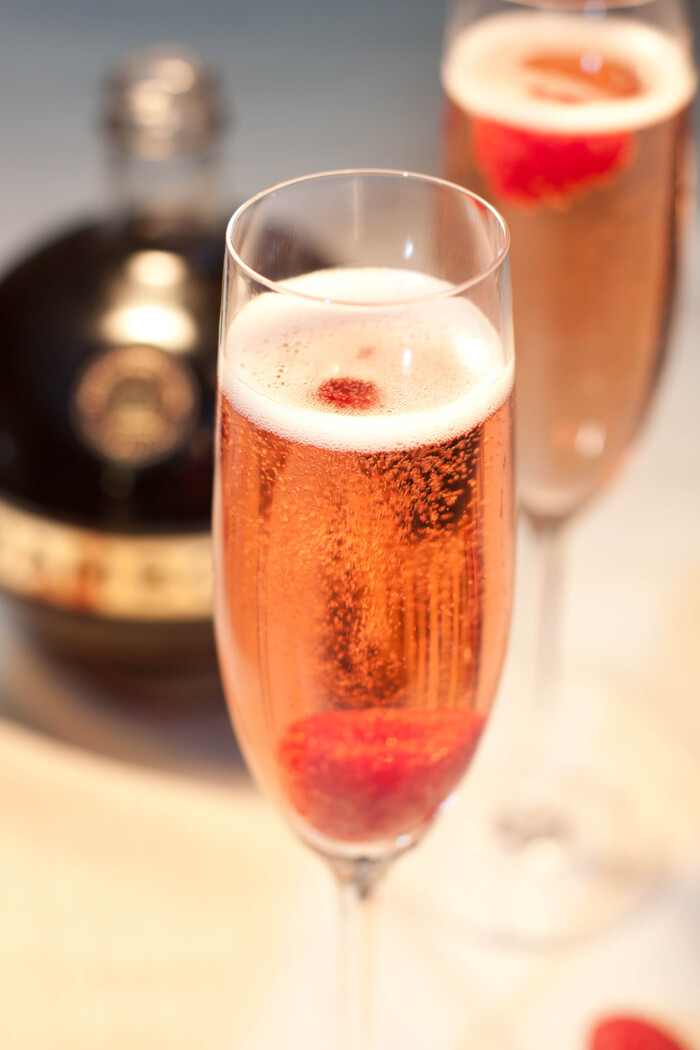 14. Brown Sugar Old Fashioned
This warmer and sweeter version of the beloved classic is so good it'll have you singing. We were hoping you'd go with "Auld Lang Syne." But sure, "Hollaback Girl" works, too.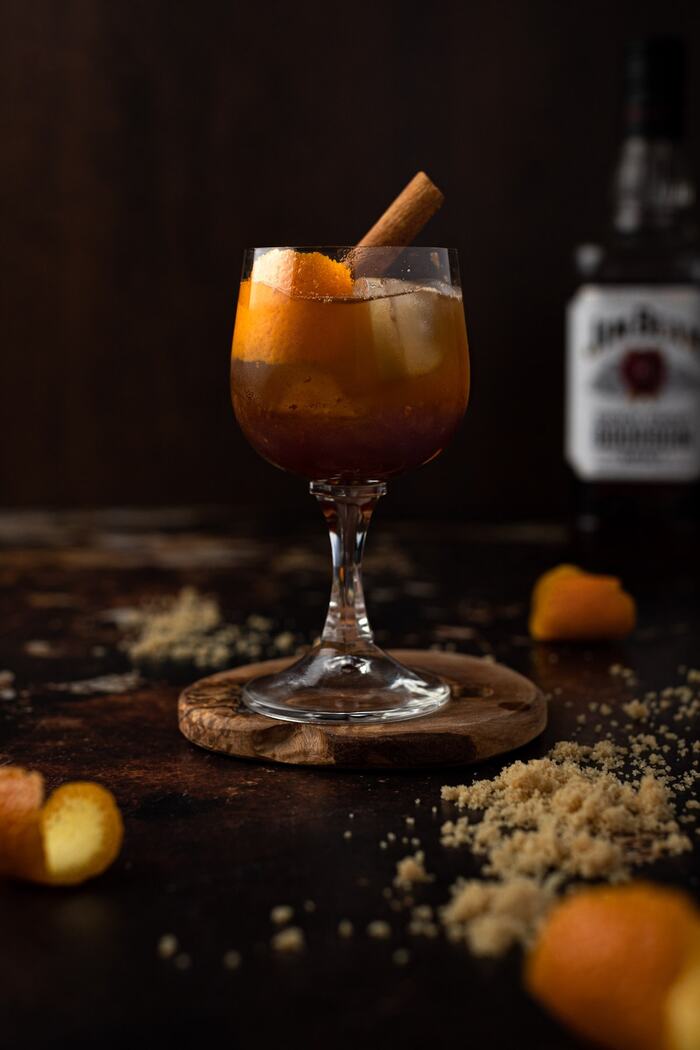 15. Hot Toddy
There is nothing wrong with having a New Year's Eve drink in your pajamas! Get nice and cozy on your couch with a Hot Toddy and watch Andy Cohen get absolutely blasted on CNN.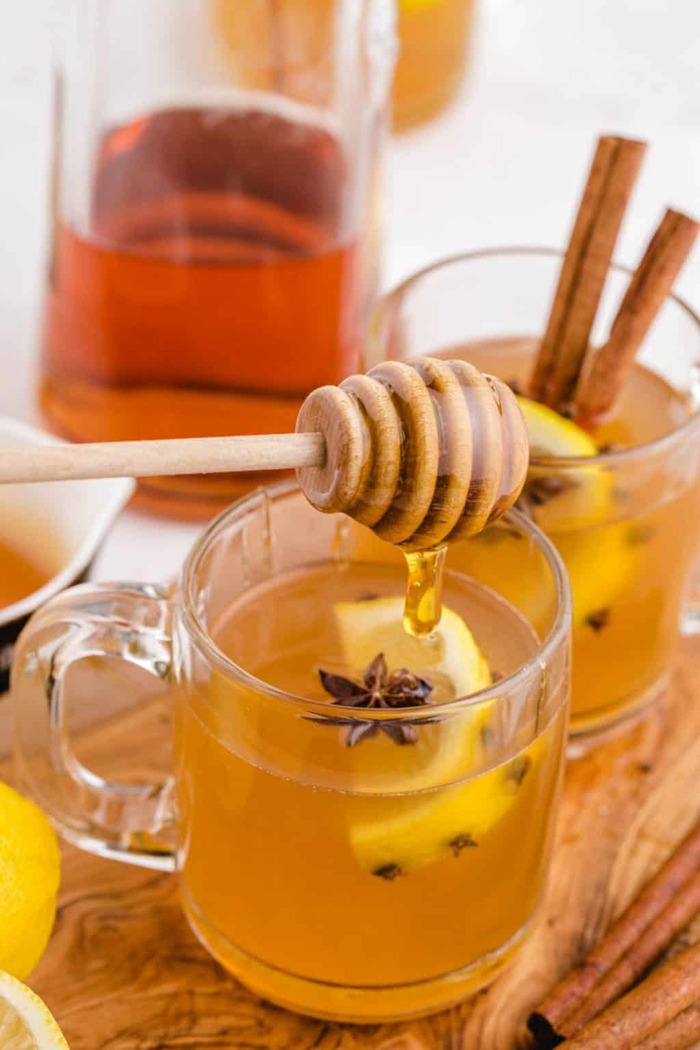 16. Pomegranate Paloma
Smashing pomegranates on the ground on New Year's Eve is said to be good luck in some eastern European countries. So bring yourself some luck with a Pomegranate Paloma. Just don't smash the glass, too. Unless you also happen to be at a Jewish wedding. Then mazel tov and shana tova!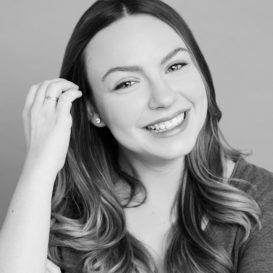 Latest posts by Katie Schindelheim
(see all)