We're certainly looking forward to saying goodbye to 2022. And, there's really no better way to wave goodbye to 2023 than with a drink in hand. Even better? One in each.
To get your wheels of inspiration turning, job-hunting site Zippia gathered some interesting data based on Google Trends, and shared what New Year's Eve drink is the most popular in each state.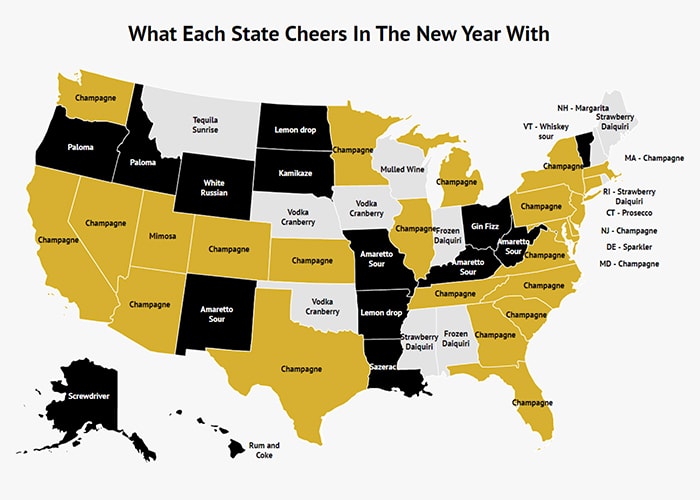 The results were equal parts expected and intriguing. 21 states will be unsurprisingly popping champagne bottles on New Year's Eve. But, the remaining 29 are doing things a bit different. Except for Connecticut, which thinks they're being sly by drinking Prosecco.
Oh, and Delaware, which is trying to make us worry that they're eating fireworks by going with a Sparkler. Turns out that cocktail is made from gin, lemon juice, orange juice, and creme de violette (also found in an Aviation).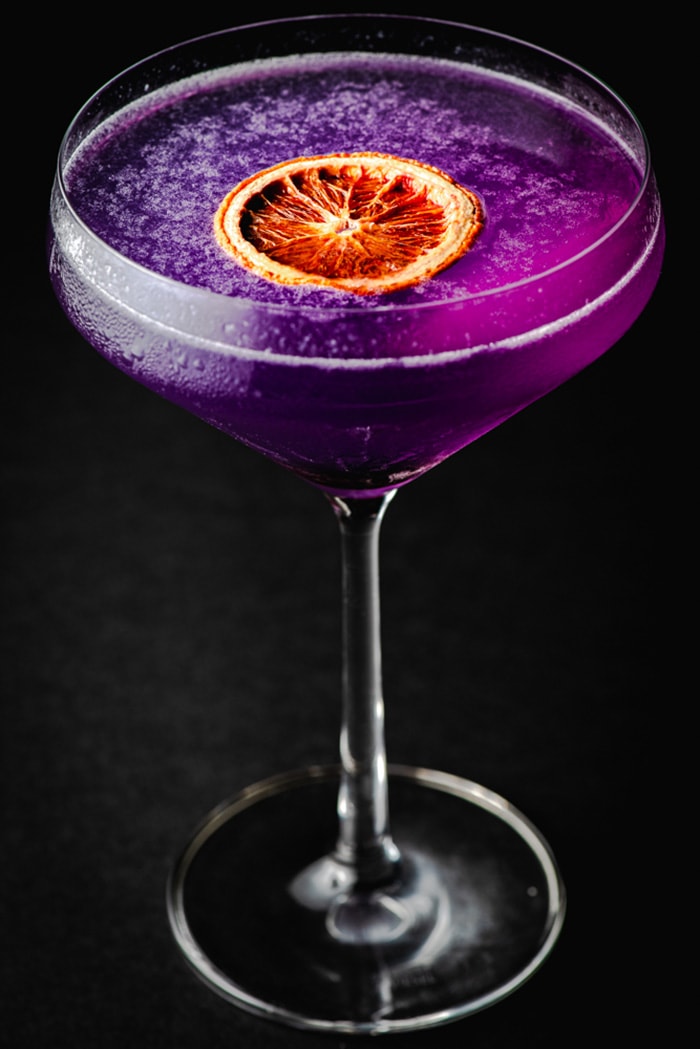 A definite surprise – tropical drinks like the Paloma are popular in states that are cold AF. Sure, citrus is best in the winter, but this seems a stretch.
Does your New Years' Eve drink of choice match the state you call home? Or, is it finally time to pack your bags, find your inner dude, and make that move to Wyoming. After all, it's the only state that's on board with the White Russian.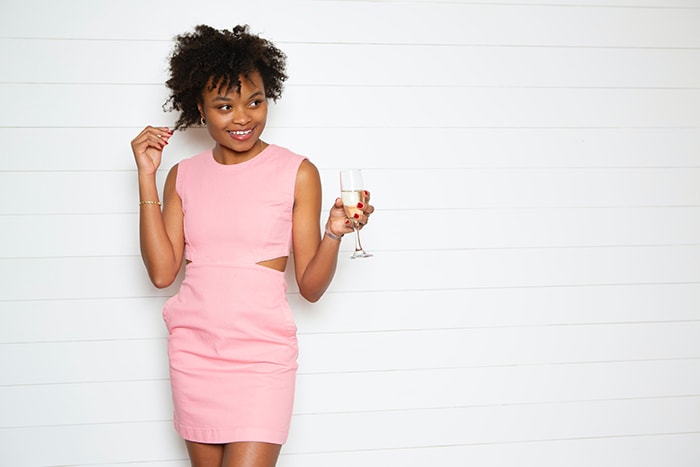 What's Your State Drinking This NYE?
Alabama: Frozen Daiquiri
Alaska: Screwdriver
Arizona: Champagne
Arkansas: Lemon drop
California: Champagne
Colorado: Champagne
Connecticut: Prosecco
Delaware: Sparkler
District of Columbia: Rum and Coke
Florida: Champagne
Georgia: Champagne
Hawaii: Rum and Coke
Idaho: Paloma
Illinois: Champagne
Indiana: Frozen Daiquiri
Iowa: Vodka Cranberry
Kansas: Champagne
Kentucky: Amaretto Sour
Louisiana: Sazerac
Maine: Strawberry Daiquiri
Maryland: Champagne
Massachusetts: Champagne
Michigan: Champagne
Minnesota: Champagne
Mississippi: Strawberry Daiquiri
Missouri: Amaretto Sour
Montana: Tequila Sunrise
Nebraska: Vodka Cranberry
Nevada: Champagne
New Hampshire: Margarita
New Jersey: Champagne
New Mexico: Amaretto Sour
New York: Champagne
North Carolina: Champagne
North Dakota: Lemon drop
Ohio: Gin Fizz
Oklahoma: Vodka Cranberry
Oregon: Paloma
Pennsylvania: Champagne
Rhode Island: Strawberry Daiquiri
South Carolina: Champagne
South Dakota: Kamikaze
Tennessee: Champagne
Texas: Champagne
Utah: Mimosa
Vermont: Whiskey sour
Virginia: Champagne
Washington: Champagne
West Virginia: Amaretto Sour
Wisconsin: Mulled Wine
Wyoming: White Russian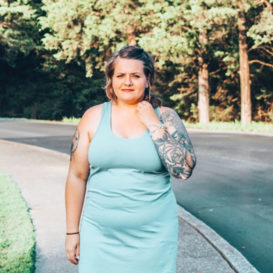 Latest posts by Ashley Hubbard
(see all)