Unless you have a mixology degree, ordering a cocktail at your local bar can be overwhelming. You can remember what's in a gin and tonic, but what about a gimlet or a sidecar? And is a "Brandy Alexander" something you actually want to put in your mouth? We're here to help with this list of the most popular cocktails in the world.
Ok, mostly Drinks International is here to help as they were the ones who compiled a list of the World's Best-Selling Classic Cocktails. We're just sharing with you the details of what's in each of them.
Now, go find your new favorite cocktail below so you can stop ordering Long Island iced teas.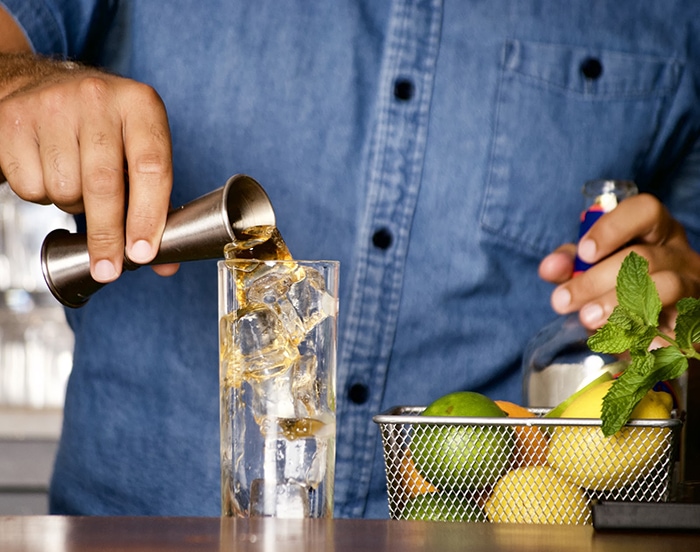 The World's 50 Most Popular Cocktails
Inspired by the 1922 silent bullfighting film of the same name, the Blood and Sand is made with cherry brandy (the blood), orange juice (the sand), scotch, and sweet vermouth. It sounds like something we would've mixed together while raiding our parents' liquor cabinet in high school, but who are we to judge?
The less-popular sibling of the Espresso Martini, the century-old Irish Coffee has long been a staple on cocktail menus. Made with Irish whiskey, coffee, sugar, and heavy cream, it's a perfect drink for any time of day. After all, it's 5 o'clock somewhere! Even when it's 7 a.m. here.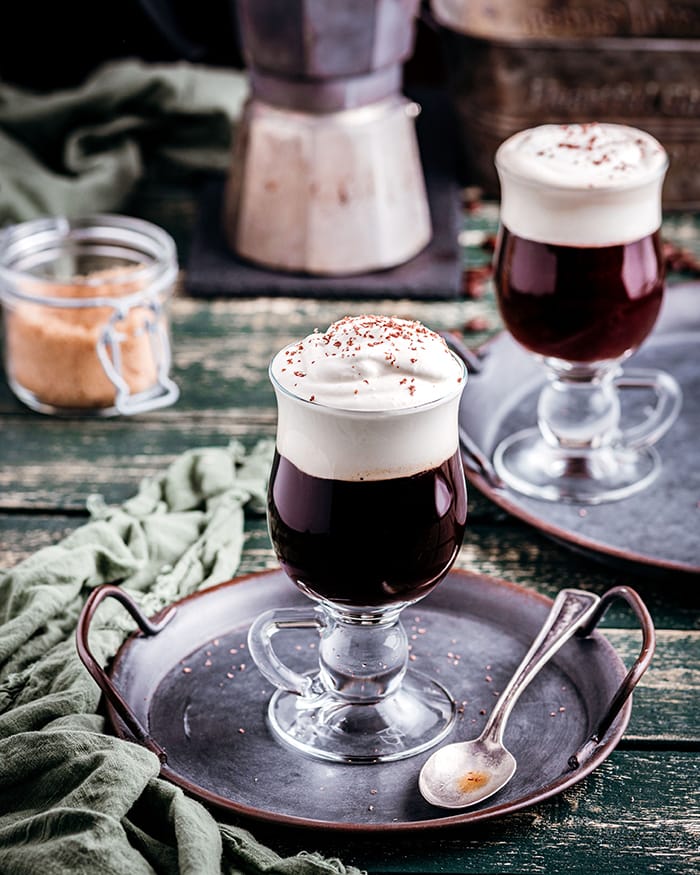 Brandy Alexander
One of the most recognized cocktail names, the Brandy Alexander is a brandy-based variation on the gin-based Alexander. Mixed with crème de cacao and cream, it has a milkshake-like consistency that'll make you forget you're sipping cognac. You'll remember when you wake up in the lobby of your apartment building.
Old Cuban
Located at the intersection of a Mojito and a French 75, the Old Cuban is made with aged rum, lime juice, mint leaves, and Angostura bitters, and topped off with sparkling wine. Audrey Saunders, the founder of New York's Pegu Club, invented this mixed drink in 2001 and it soon became a favorite. It's a yummy balance of sweetness and bitterness, which we can all relate to.
Bamboo
The Bamboo is an elegant cocktail made with equal parts sherry and vermouth and dashes of orange bitters and Angostura bitters. There's a lot of lore around the origins of the Bamboo, but it was most likely created in Japan in the late 1800s. We're also pretty sure it's what a panda would order, and that's good enough for us.
Sidecar
If you are trying to get into brandy drinks, start with the Sidecar. Made with brandy, triple sec, and lemon juice, it's the perfect blend of sweet and sour. This classic alcoholic drink is believed to have Parisian origins, and it'll definitely have you saying "encore, encore" which is French for "encore, encore."
Vodka Martini
To make a vodka martini, you'll need two ingredients: vodka and vermouth. Order yourself a Vodka Martini and impress your fellow bar patrons with your sophisticated taste…or they'll figure out you just finished binge watching Mad Men again. They're onto us!
The Ramos Gin Fizz was created by Henry Charles Ramos in New Orleans and puts the "mixed" in this frothy mixed drink. To craft it, combine gin, orange blossom water, cream, lemon, lime, simple syrup, and egg white, and then ask someone to shake it. It takes a full 12 minutes to get your fizz on, but you can pass the time by staring at the bartender's biceps.
Caipirinha
The next upscale drink on our list is the national drink of Brazil. Made with cachaça, an iconic Brazilian liquor distilled from sugar cane that we drank straight once and immediately regretted, the Caipirinha is refreshing and easy to make.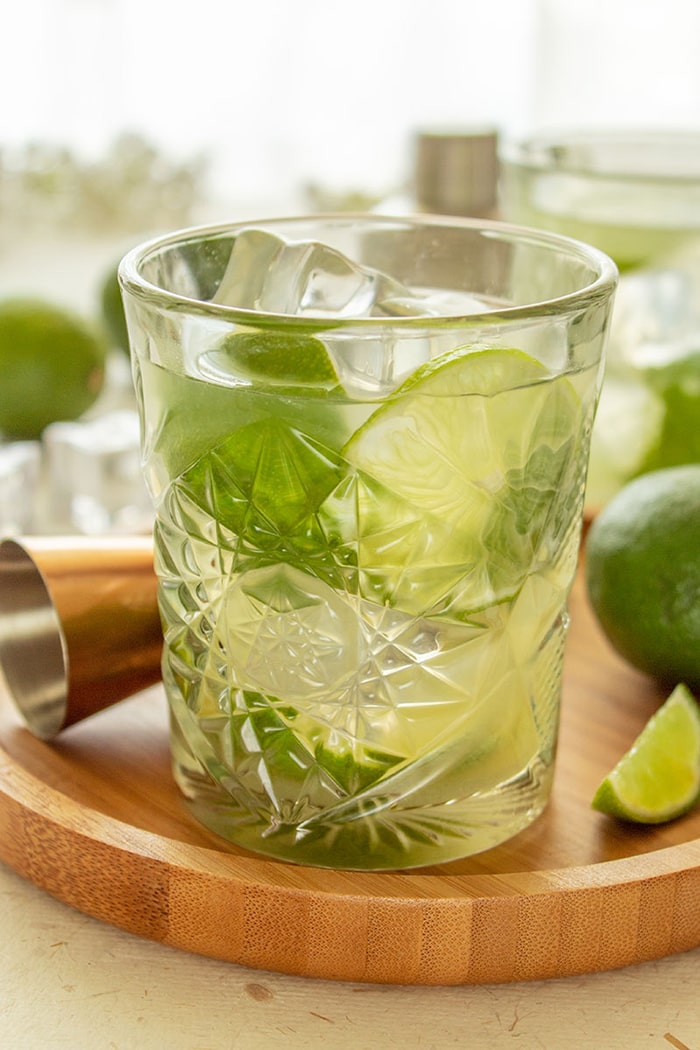 Gin-Gin Mule
Audrey Saunders also created the Gin-Gin Mule. Made with mint, lime, simple syrup, gin, and ginger beer, it's somewhat similar to both the vodka-based Moscow Mule and a drink called the Ginger Rogers. Although we tried dancing backwards in heels after a few of these and it did not go smoothly.
Ian Fleming — yep, the creator of James Bond — also created the Vesper. He named after the character Vesper Lynd in the book Casino Royale. The Vesper is a twist on the classic Martini, made with vodka, gin, a touch of Lillet, and a lemon twist. Obviously, it's best served shaken, not stirred.
Cosmopolitan
Served in a Martini glass, the Cosmopolitan, a.k.a. Cosmo, is made up of vodka, triple sec, cranberry juice and lime juice. During peak Sex and the City fandom, it was pretty much illegal to order anything else. Order one of these when you want to argue with your friends what absurd bedroom tip of Cosmo's is the worst.
White Lady
A close cousin to the Sidecar, the White Lady features gin, orange liqueur, lemon juice, and (sometimes) a dash of egg white. It's rumored to have been created for F. Scott Fitzgerald's wife Zelda. Sounds legit, because as soon as we have this silky cocktail in our hands, we want to make everyone around us listen to our deep thoughts about the meaning of the green light in The Great Gatsby.
Rum Old Fashioned
This is exactly what it sounds like: an Old Fashioned, but with rum. Made with rum, demerara syrup, Angostura bitters, and orange bitters, the Rum Old Fashioned isn't for purists.
Paloma
Little is known about the true history of the Paloma. But some believe the name comes from a popular 1860s folk song called, you guessed it, "La Paloma," a.k.a. "The Dove." Made with tequila, grapefruit juice, agave syrup, lime juice, and topped off with a splash of grapefruit soda, this drink is so good it might end up helping you bring about world peace.
Tom Collins
The Tom Collins cocktail is named after bartender John Collins. Basically an adult lemonade with gin, it's the perfect drink for a hot summer day. Or a chilly fall day. Or the kind of day where you get a cocktail named after you but then everyone gets your name wrong for the rest of time.
Vieux Carré
Named after the French Quarter, the Vieux Carré combines brandy, American whiskey, sweet vermouth, Benedictine, Angostura bitters, and Peychaud's bitters. This fancy drink was invented in the Carousel Bar, a spinning bar at the Monteleone Hotel in New Orleans. Drink a few of these, and your house can be a spinning bar, too!
Pornstar Martini
The Pornstar Martini is as extra as it sounds. Mix vanilla vodka, passion fruit puree, passion fruit liqueur, lime juice, and simple syrup, and serve it with a shot of Prosecco on the side. If the sugar coma doesn't kick in first, you might get tipsy enough to make your own OnlyFans account! Also, now that we know a "side of Prosecco" is a thing, we're going to start implementing that on the regs. Did we chase a mimosa with a shot of whiskey at brunch yesterday? No, the whiskey was just on the side!
The Southside
Rumor has it, the Southside was a mixed drink favored by mobsters in Chicago during prohibition, specifically the notorious Al Capone, whose gang dominated the city's South Side. It's made with gin, lime juice, simple syrup, and mint. Supposedly Capone's gin had a rougher finish so the syrup was added for smoothness, Mary Poppins-style. She would have really loved Zima.
Piña Colada
When you think of piña coladas, you probably think of watered-down slushies at hotel beach bars. Or that terrible song from the '70s. One sip of this tropical cocktail made with rum, coconut cream, and pineapple juice will take you back to your college spring break trip. Go easy this time and maybe you'll remember the rest of the night.
Gin Fizz
The most popular of the "Fizz" drinks, the Gin Fizz is made with gin, lemon juice, sugar, carbonated water, and most importantly egg white. It is usually served in a highball glass with a nice layer of foam at the top. Without the egg white, it's not an authentic Gin Fizz, if you want to be that person. Otherwise, feel free to leave it out for a less foamy, but also less raw-egg-y cocktail.
Last Word
Originating in the Prohibition Era, the Last Word combines gin, Green Chartreuse, maraschino liqueur, and lime juice. Revived in 2004 by Murray Stenson of Zig Zag Café in Seattle, this popular cocktail is known for its balance of sweet, sour, and herbal flavors. Which is a nice way of saying bitter AF.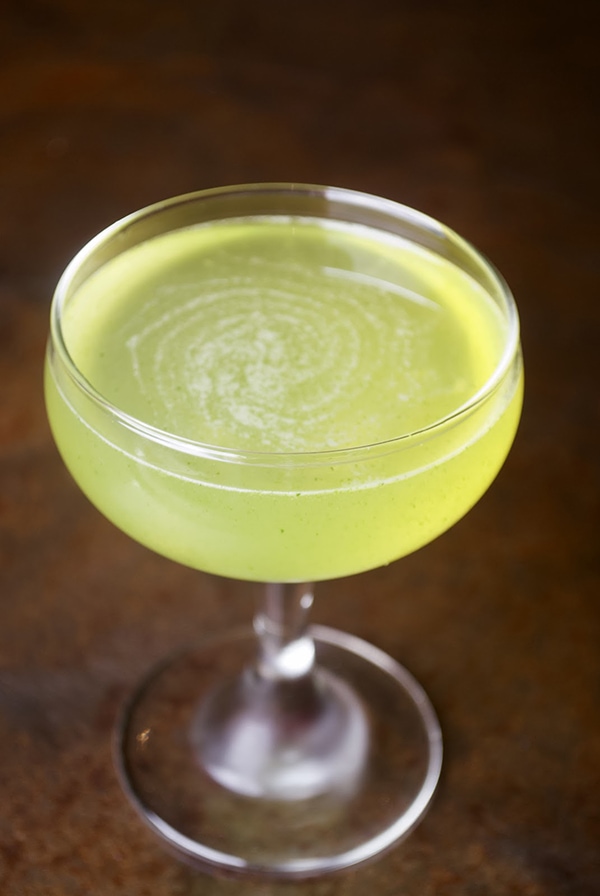 Pisco Sour
Created by ex-pat Victor Morris at his Lima bar, the Pisco Sour features pisco, which is akin to a brandy, with its origins in Peru. The sour in the name comes from lime. Mixed with simple syrup, egg white, and Angostura bitters, you have a drink so delicioso, it will feel like you too have escaped ex patria. Take us with you.
Bee's Knees
Yet another drink that was created during the Prohibition era, the Bee's Knees is traditionally made with "bathtub gin," lemon juice, and honey. It's not Prohibition anymore, so feel free to use regular gin instead, unless you want to spend the rest of the night wondering if bees have kneecaps.
Bramble
Invented in the 1980s in England, the Bramble quickly shot up in popularity, kind of like the Cady Heron of the drink world. The recipe calls for dry gin, lemon juice, crème de mûre, and crushed ice. If crème de mûre is unavailable, many bartenders substitute it with creme de cassis. It's up to you whether you want to pretend you can taste the difference.
Americano
We're officially in the top half of the list. Time to get serious. While the Americano (not the coffee) was not invented by Ian Fleming, it was the first drink to be mentioned in a James Bond novel. The flavor isn't for everyone; it features Campari and soda water, so it's bitterness level is somewhere around "my ex just got engaged." The Americano is considered an aperitif, meaning it's a before dinner drink. Then again, anything can be an aperitif if you eat a burger afterwards.
Corpse Reviver
Brought to life by Harry Craddock, the Corpse Reviver is a popular cocktail with two completely different recipes. Corpse Reviver #1 is made with cognac, calvados, brandy, and vermouth. Corpse Reviver #2 is made with gin, lemon juice, cointreau, Lillet Blanc, and a dash of absinthe. Whatever poison you pick, Craddock recommends drinking the Corpse Reviver before 11 a.m., which will definitely set your day up for…something. Probably a hangover.
Mai Tai
The star of the tiki bar, the Mai Tai was invented by Victor J. Bergeron, better known as Trader Vic. The traditional Mai Tai is made with fresh lime juice, orange curacao, orgeat, rich demerara simple syrup, and rum. The name was supposedly inspired by a Tahitian friend who sampled the new drink and exclaimed, "Maita'i roa a'e," which translates to "very good!"
Amaretto Sour
When the Amaretto Sour was invented in the 1970s, it was simply made with amaretto and sour mix. In recent years, bartenders have upped their game by swapping out the sour mix for fresh lemon juice and simple syrup. It shows us all that drinks really can change for the better. But not Derek, Derek has not changed.
Sazerac
A variation on the Old Fashioned, the Sazerac was crowned the official drink of New Orleans in 2008. Originally made with brandy until the late 1800s, the Sazerac is now made with rye whiskey, simple syrup, Peychaud's bitters, Angostura bitters, lemon peel, and absinthe. You know what they say: Absinthe makes the heart grow fonder!
Aviation
The Aviation cocktail is traditionally made with gin, maraschino cherry liqueur, lemon juice, and creme de violette, a rare spirit that gives the drink its signature lavender hue. Once a staple on just about every hipster bar menu, this cocktail is harder to find these days, but not as hard as it is to find creme de violette at a local liquor store! The good news: You can mimic the purple hue by using Empress 1908 because they've infused butterfly pea flower into the gin.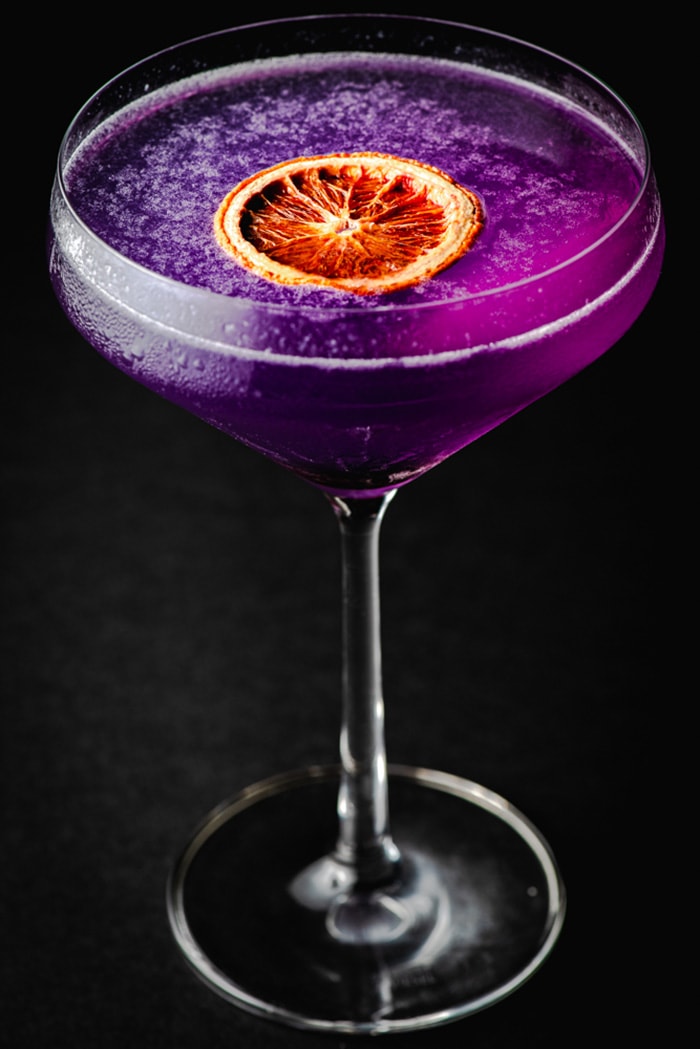 Dark 'N' Stormy
Some cocktails call for a specific alcohol brand, and the Dark 'N' Stormy is one of them. Made with Gosling's Black Seal rum, and only Gosling's, this cocktail is topped with spicy ginger beer and a squeeze of lime. The drink reportedly got its name from a sailor who said the color reminded him of storm clouds. Also, The Dark 'N' Stormy is the unofficial drink of Bermuda, which is known as the world's shipwreck capital and where we'd like to go with Ryan Gosling thank you very much.
Penicillin
The Penicillin was invented in the early 2000s by Sam Ross, formerly of Milk & Honey and current Attaboy owner. This high-class cocktail is made with blended scotch, lemon juice, honey-ginger syrup, and peated scotch, and garnished with candied ginger. And just like the antibiotic it's named for, the Penicillin cocktail is a wonder of the modern world. After all, alcohol is the best medicine! Well, besides actual medicine.
French 75
The French 75 is a drink for champagne lovers everywhere. This combination of gin, sugar, lemon juice, and champagne first appeared by name in 1927 in an article for the New York humor magazine Here's How!. However, Charles Dickens reportedly used to sip a similar gin-and-champagne concoction, but without giving it a fancy name. So now, instead of thinking about Dickens when we sip champagne, we only think of him when ghosts break into our bedroom on Christmas Eve. Seriously, can you guys knock?
Clover Club
Invented in Philadelphia, this pre-prohibition cocktail is made with gin, dry vermouth, raspberry, lemon juice, and egg white. The concoction has been revived by Julie Reiner's Brooklyn bar, Clover Club, which was named after the drink, which was named after a men's club in Philly in the late 1800s. Confused yet? Don't worry, there won't be a quiz. But if you need an excuse to go to Brooklyn, this is it. This, and the Wonder Wheel.
Boulevardier
Similar to a Negroni, the Boulevardier is made with American whiskey instead of gin, and it hinges on the perfect balance of its base spirit and the vermouth. Add in some Campari, and the Boulevardier becomes a lovely combination of bitter and sweet, just like your mom when she asks if you've met anyone nice recently.
Bloody Mary
This quintessential brunch drink is made with vodka, tomato juice, and spices. The Bloody Mary is an imperfect science, so feel free to adjust the spices and garnish with anything your heart desires, whether that's bacon or a pizza roll. And if you order three of them, an evil spirit will appear in your bathroom mirror and try to steal your soul. Win win!
Tommy's Margarita
Take Taco Tuesday to the next level with this twist on the classic margarita. Created by Julio Bermejo at Tommy's Mexican Restaurant in San Francisco, the Tommy's Margarita calls for blanco tequila, and replaces the orange liqueur and simple syrup with agave nectar. Don't let anyone ruin it with Skinny Margarita.
Gimlet
The lime green Gimlet was first created as a treatment for scurvy for British sailors in the 19th century. Rear-Admiral Sir Thomas Desmond Gimlette served his sailors a 50-50 mix of lime juice (for the vitamin C) and gin (to mask the sourness). The modern-day version is typically with two parts gin, one part lime, and simple syrup, because we don't have to worry so much about scurvy anymore. Although there's still time to scratch "scurvy makes a comeback" off our 2020 Bingo card!
Moscow Mule
Served in an iconic copper mug, the Moscow Mule is an icy and simple drink for someone who wants to make an easy decision at the bar. Arguably the most famous Mule drink, the Moscow Mule is made with vodka, ginger, lime, and soda. Swap the vodka for any other liquor, and the name will change: Ask for tequila and you'll get a Mexican Mule. Ask for bourbon and you'll get a Kentucky Mule. Ask for wine and you'll get a weird look from your bartender.
Aperol Spritz
Maybe you don't spend your summers on the Amalfi Coast, but you can still drink like someone who does, and that's what counts. Made with aperol, prosecco, and soda, the Aperol Spritz is a staple in Italy, and apparently everywhere else in the world, too. Order it from your local bar and sip it with the confidence of an influencer who just bought 5,000 new followers. #cheers!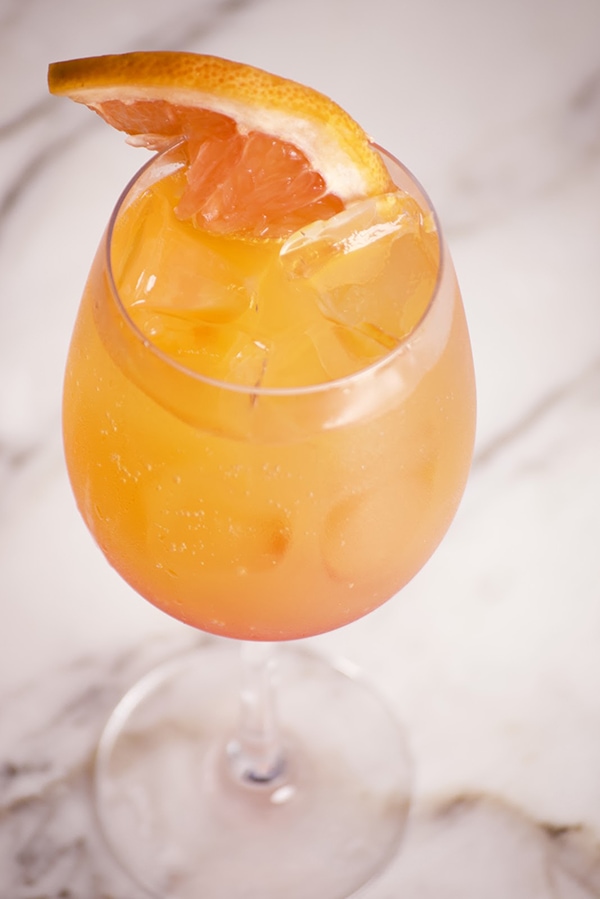 Mojito
Probably the most well-known Cuban drink, the Mojito deserves its spot in the top 10. Made with white rum, mint, lime juice, cane sugar, and soda water, the Mojito is a simple and sweet classic that packs a strong punch. Plus, with all the muddled mint you're drinking, you won't need to brush your teeth for weeks. (Just kidding. Please brush your teeth.)
Manhattan
Another classic cocktail on this list, the Manhattan dates back to the 1880s when it was first introduced at New York's Manhattan Club. The recipe hasn't changed much since: It calls for rye whiskey, sweet vermouth, Angostura bitters, and orange bitters. Stir until it's cold and blended, then garnish with a brandied cherry.
Margarita
The best known tequila cocktail on the market, by far, is the Margarita. Classically made with tequila, triple sec, and lime juice, a Margarita can be made blended or on the rocks. Don't forget the salt on the rim. By the 1960s, the Margarita had made its way to almost every Mexican restaurant across the U.S., but it wasn't until 1977 when Jimmy Buffet released his hit "Margaritaville" that the popularity of this tart and delicious drink truly skyrocketed. So…thanks for that, Jimmy Buffet! Totally got the memo! No need to ever hear that song again!
Espresso Martini
If you want to get drunk and super-energized, the Espresso Martini is the cocktail for you. This Redbull precursor was created by bartender Dick Brandesell at the request of a woman who wanted a drink that would "wake her up and [eff] her up." Made with vodka, simple syrup, coffee liqueur, espresso, and garnished with coffee beans, the espresso martini definitely checks those boxes. And your insomnia.
Whiskey Sour
Scurvy! It's the gift that keeps on giving… cocktails. When an English naval officer mixed water and lime into the rum supply to help stave off scurvy and keep his sailors from getting too intoxicated, the citrusy Whiskey Sour was born. Now the Whiskey Sour is typically made with bourbon, lemon juice, simple syrup, and garnished with orange and a maraschino cherry.
Dry Martini
The first written recipes for the Dry Martini appeared in 1904. As decades passed, the Dry Martini became progressively dryer and dryer until it finally evolved into the drink we all know and love today. Make this classic cocktail with gin, dry vermouth, and a dash of orange bitters, then garnish it with either a lemon peel or an olive depending on whether you're feeling sour or salty that day.
Daiquiri
The daiquiri is most popular rum drink on this list. And, you'd be hard-pressed to find a beach bar without some frozen, fruity variation on this simple cocktail. But the basic Daiquiri recipe consists of white rum, lime juice, and simple syrup. Legend has it the cocktail was created by Jennings Stockton Cox, an American engineer living in the Cuban village of Daiquiri, when he ran out of gin and didn't want to serve his guests dry rum.
Negroni
Talk about a holy trinity! (No, the Jesus variety.) The Negroni is made of equal parts gin, campari, and sweet vermouth, creating a perfectly balanced trifecta. This cocktail is said to have been created in Florence in 1919 by an Italian count named Negroni who demanded a bartender replace the soda in his Americano with gin.
Old Fashioned
Despite its name, the Old Fashioned is anything but. It is a timeless favorite that can be found in bars everywhere. The recipe calls for a whiskey, a sugar cube, Angostura bitters, club soda, and a very, very large ice cube. We say size isn't everything. We also lie.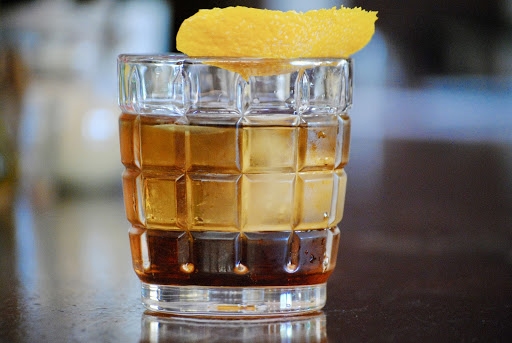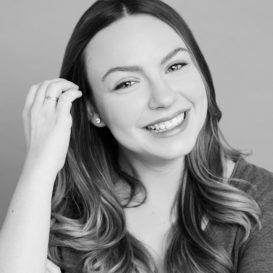 Latest posts by Katie Schindelheim
(see all)