The Blood and Sand is a scotch-based cocktail that was invented in the 1920s.
The divisive drink is known for the reddish color it gets from Heering cherry liqueur — which we're guessing is the "blood." The "sand" is orange juice, which is all to say: things were pretty weird in the 1920's.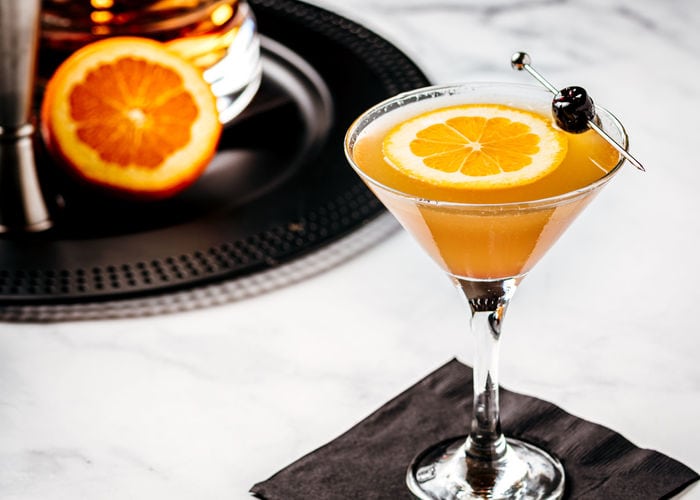 The drink is gets its name from the 1922 silent bullfighter movie Blood and Sand. The film stars Rudolph Valentino, the sultry romantic leading man of his day. Think Ryan Reynolds, but silent.
Fans of the cocktail say if you mix it correctly using the original cherry Heering, the ruby-toned cocktail is a fine blend of smoky and sweet. Haters say it's a waste of single malt Scotch whiskey! The original recipe first appeared in the 1930 Savoy Cocktail Book. And now it's also below so you can decide for yourself!

Blood and Sand Ingredients
¾ ounce of scotch
¾ ounce of sweet vermouth
¾ ounce of Heering or comparable cherry liqueur
¾ ounce of freshly squeezed orange juice
Garnish of orange peel

How to Make the Blood and Sand
Pour the scotch, sweet vermouth, Heering, and orange juice into a shaker filled with ice. If you don't have a shaker, use something with a tight lid, like an empty peanut butter jar.
Shake well. Like very, very well. Keep shaking.
Strain into a chilled glass. We prefer using a pasta strainer to our fingers, and an actual cocktail strainer to both of these.
Garnish with an orange peel.
Blood and Sand Variations You Could Try
You'll either love it or hate this cocktail. Some say the Blood and Sand tastes too much like a screwdriver, blaming the equal parts everything in the drink and their college flashbacks. If you're one of these people, drink something else or try one of the following variations:
Add more scotch and sweet vermouth and reduce the amount of orange juice or leave it out altogether
Replace the OJ with something less likely to bring to mind a certain former football player, like:

Blood orange juice
Grapefruit juice
Red wine
Pureed beet juice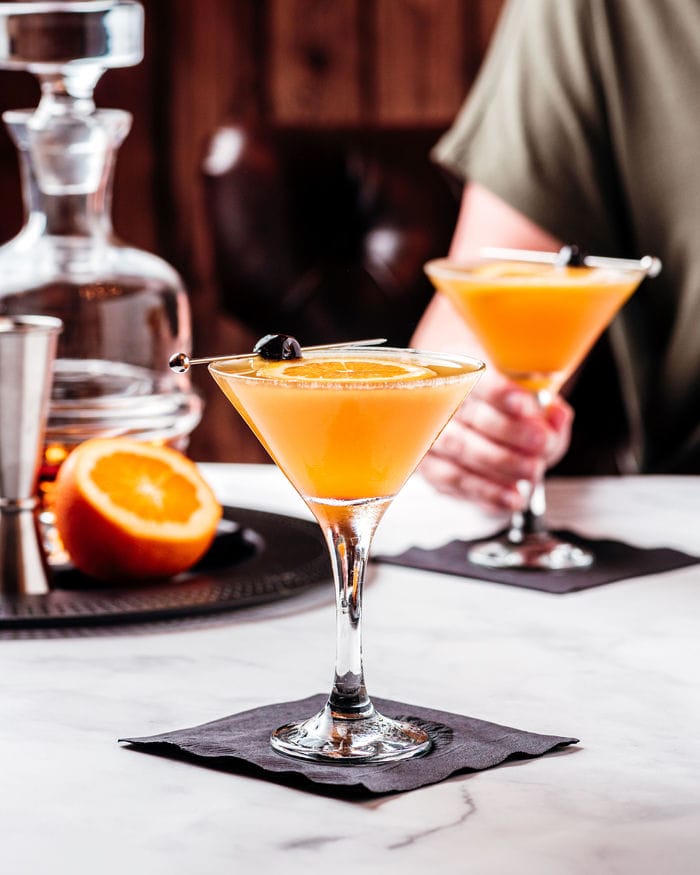 Just How Strong Is This Cocktail?
This drinks isn't super strong, at least compared to other cocktails. Regardless of which substitute you use for the orange juice, according to this calculator, your Blood and Sand should come out to only about a shot and a half or 20% alcohol by volume (32 proof), which is about the same as a whiskey sour. That's because while it has 2.25 ounces of alcohol, vermouth and cherry liqueur are relatively low in alcohol content.
How Long Should I Be Shaking This Thing?
The longer you shake, the better your Blood and Sand will taste. Shake it like your mama gave ya, or like a Polaroid picture, or like you're waking the Valentino from the dead.
Blood and Sand
Print Recipe
The Blood and Sand is a scotch-based cocktail that was invented in the 1920s. It's known for the reddish color it gets from Heering cherry liqueur.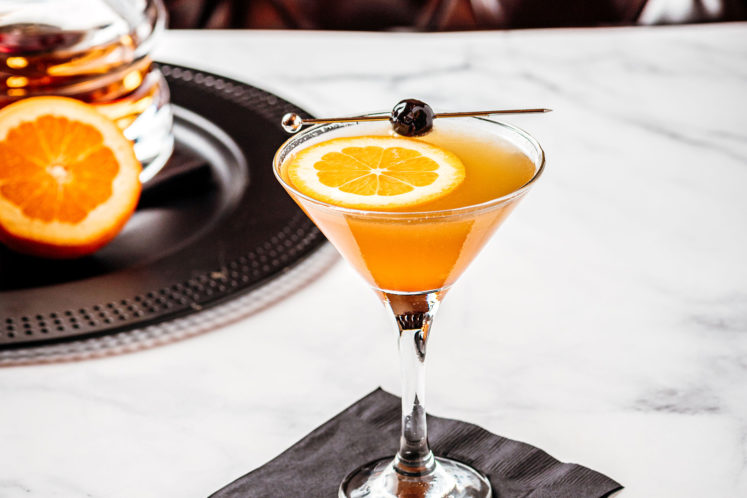 Servings: 1 cocktail
Ingredients
¾ oz. scotch
¾ oz. sweet vermouth
¾ oz. Heering (or another cherry liqueur)
¾ oz. orange juice (freshly squeezed)
orange peel (for garnish (optional))
Instructions
Pour scotch, sweet vermouth, cherry liqueur, and orange juice into a cocktail shaker filled with ice.

Shake very well and strain into chilled glass.

Garnish with orange peel.
Nutrition Facts
Blood and Sand
Amount Per Serving (1 cocktail)
Calories 162
* Percent Daily Values are based on a 2000 calorie diet.
Did you make this recipe?
Leave a review below, then take a photo and tag @letseatcakeblog on Instagram so we can see it!
Cocktail images by Angela Persicke of Cooking with Wine.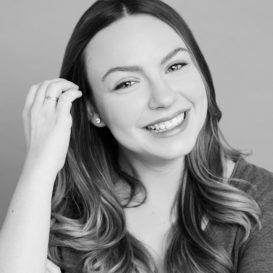 Latest posts by Katie Schindelheim
(see all)