Tequila has been around for thousands of years, but when it comes to tequila cocktails, the one everyone tends to order is the margarita. The agave-based spirit cultivated by the Aztecs has become one of America's most popular spirits.
From modern variations on the classic margarita to unique concoctions invented by the world's top mixologists, here is a list of tequila drinks guaranteed to provide you with a good time. And hopefully, a not-too-terrible hangover.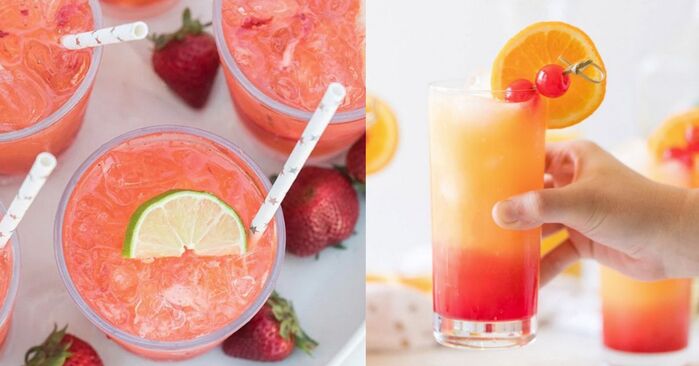 1. Tequila and Lime
Few things in life go together as well as straight tequila and fresh lime. This Tequila and Lime recipe calls for just a few simple ingredients and doesn't require much prep work.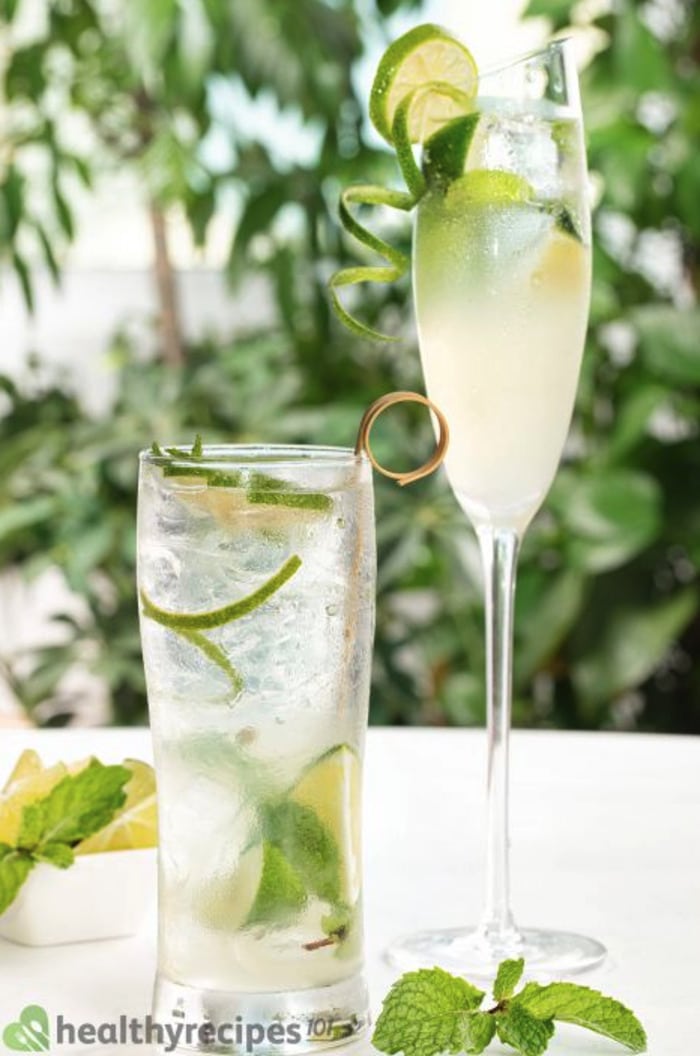 2. Tequila and Grapefruit
Grapefruit is rich in antioxidants, rich in flavor, and if you drink enough of these sweet and sour Tequila and Grapefruit cocktails, you'll forget your aren't standing on a yacht.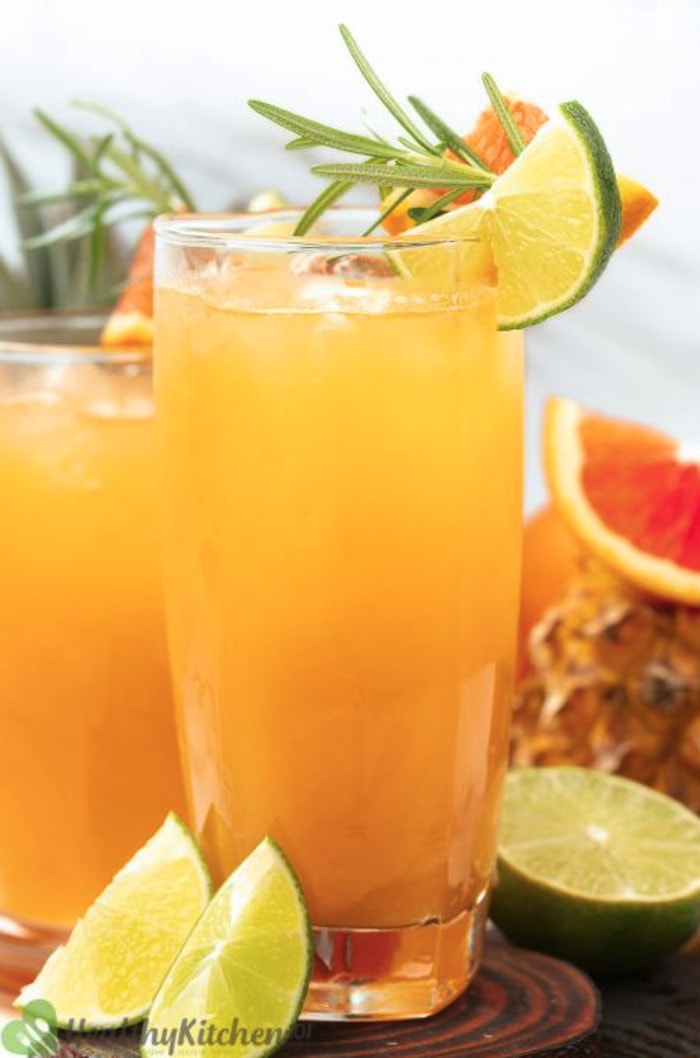 3. Mexican Mule
The Moscow Mule was reportedly invented out of necessity when the bartenders at a hotel bar in New York City needed to rid themselves of ginger beer. Unable to get guests to order the ginger beer on its own, the bartender poured it with a shot of vodka and added a lime and lo and behold, they invented the Mule!
The Mexican Mule is a tequila-based variation of that drink. It substitutes vodka for tequila, but it's still served in a cute copper mug for a chilly good time.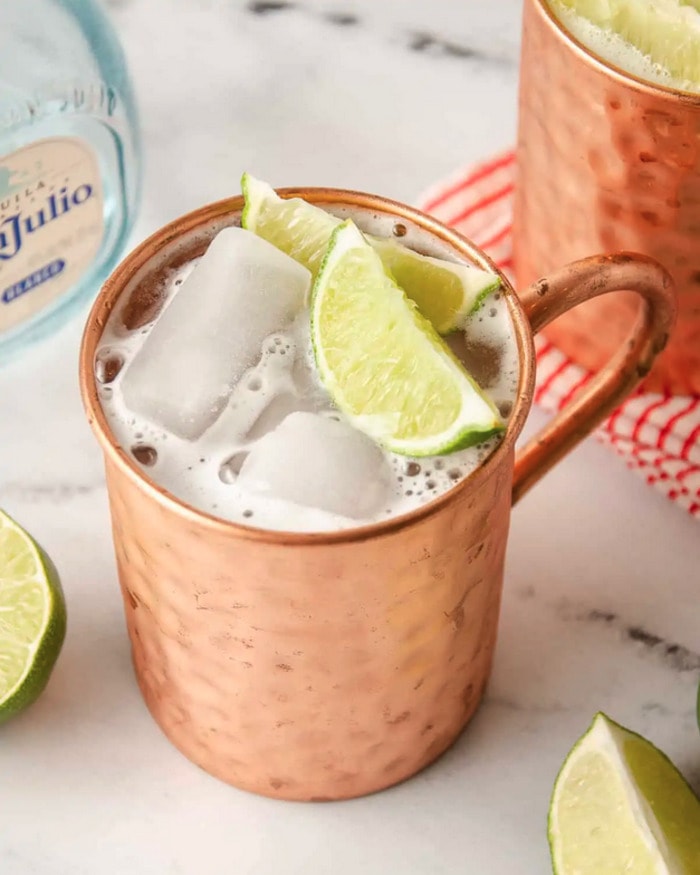 4. Tequila Sunrise
In the 1970s, decades before the mixology boom in the United States, people were obsessed with one cocktail in particular: the Tequila Sunrise.
The drink is served in a highball glass and made with tequila, orange juice, and grenadine syrup to give it an ombre look that pairs well with flared jeans and going to bed at 10pm.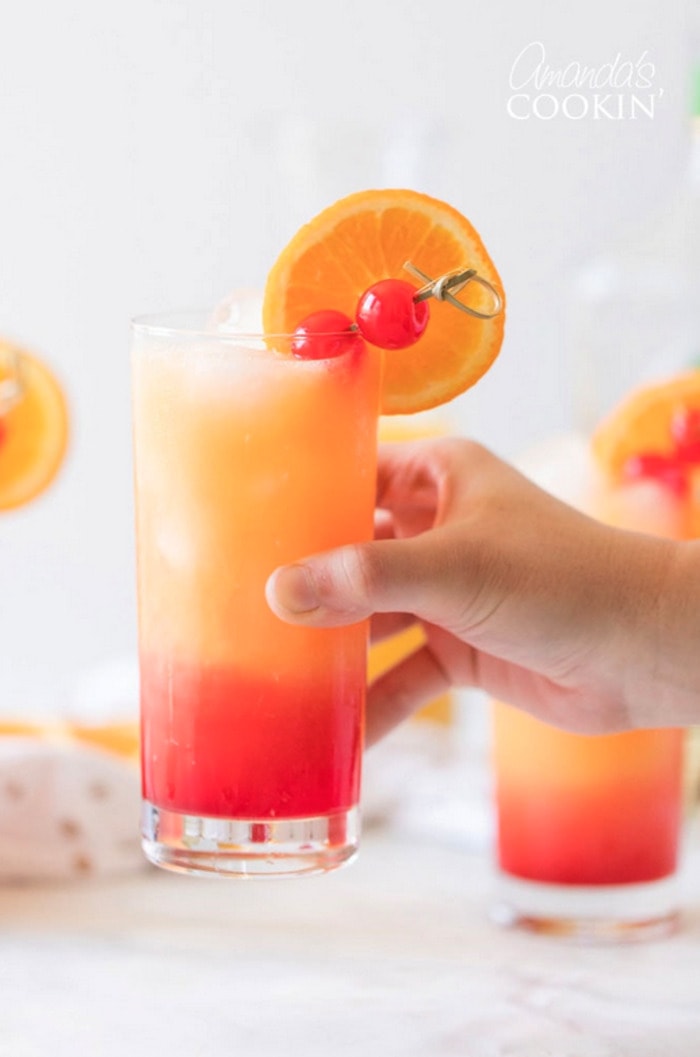 5. Matador
The Matador is tequila cocktail that blends tequila, simple syrup, pineapple juice, and ice. The drink, served up and named for Spanish bullfighters, is shaken to create a frothy beverage worthy of a chilled martini glass… and Instagram.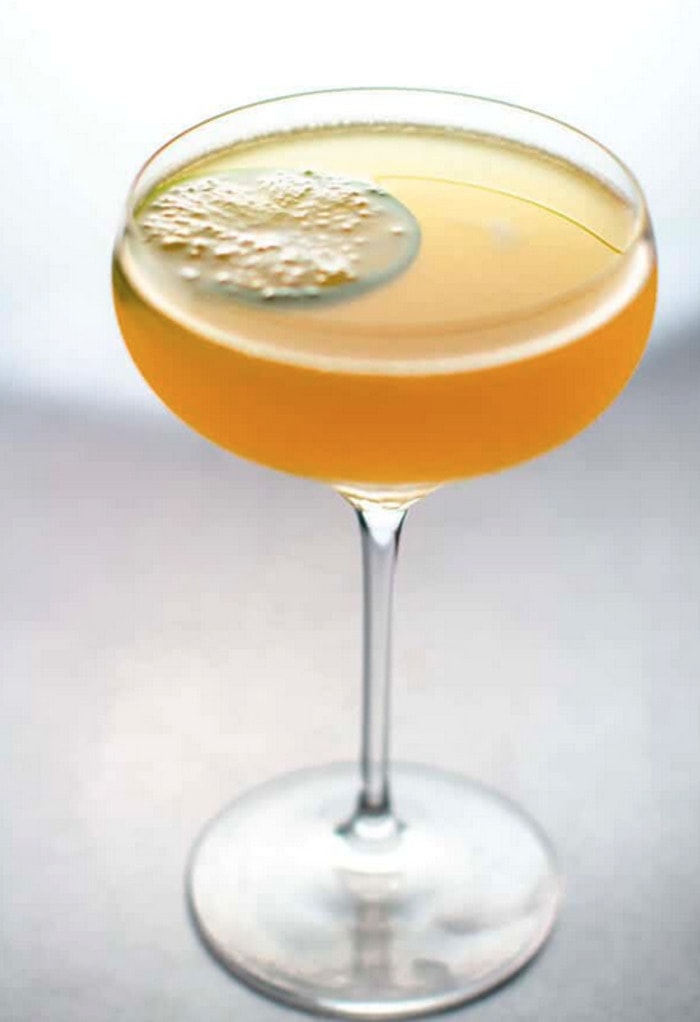 6. Ranch Water
Ranch Water is a west Texas classic made with tequila, fresh-squeezed lime juice, and Topo Chico Mineral Water. In the spirit of Texas, where everything is bigger, you may as well make this with a heavy hand in a Mason jar. If that isn't a country lyric, it is now.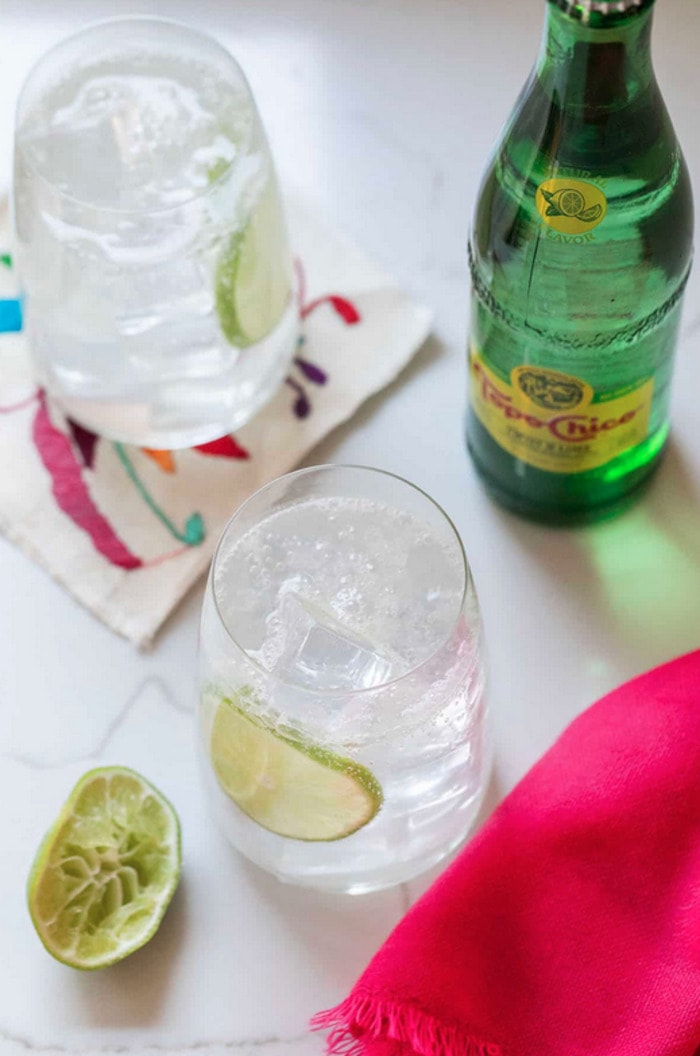 7. Strawberry Tequila Soda
Nothing says summertime in the country like a strawberry cocktail. Or mosquitos.
With just four ingredients — fresh strawberries, tonic, tequila, and lime juice – this light drink is a simple way to keep the heat at bay. At least better than that hat which is doing absolutely nothing.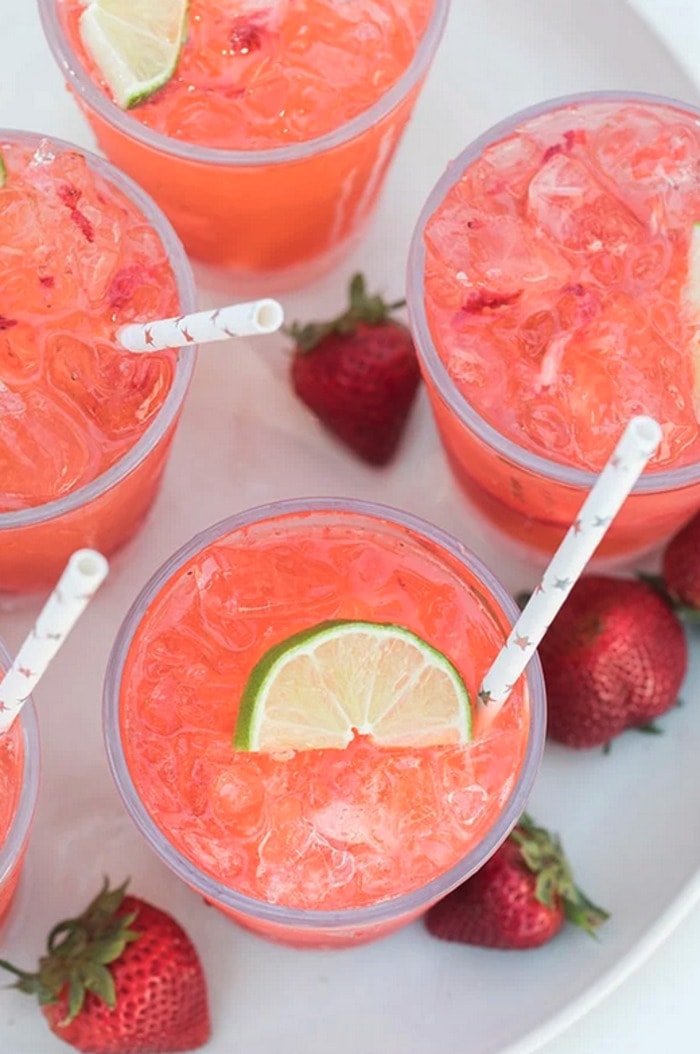 8. Spicy Paloma
Spicy flavors and tequila are a marriage made in cocktail heaven. This Spicy Paloma cocktail is the perfect blend of jalapeno flavor, citrusy tones brought on from the grapefruit juice, and the ideal amount of tequila to balance it all out.
If one drink was our guardian angel, it's got to be this variation on the Paloma. Beam us up, Jesus!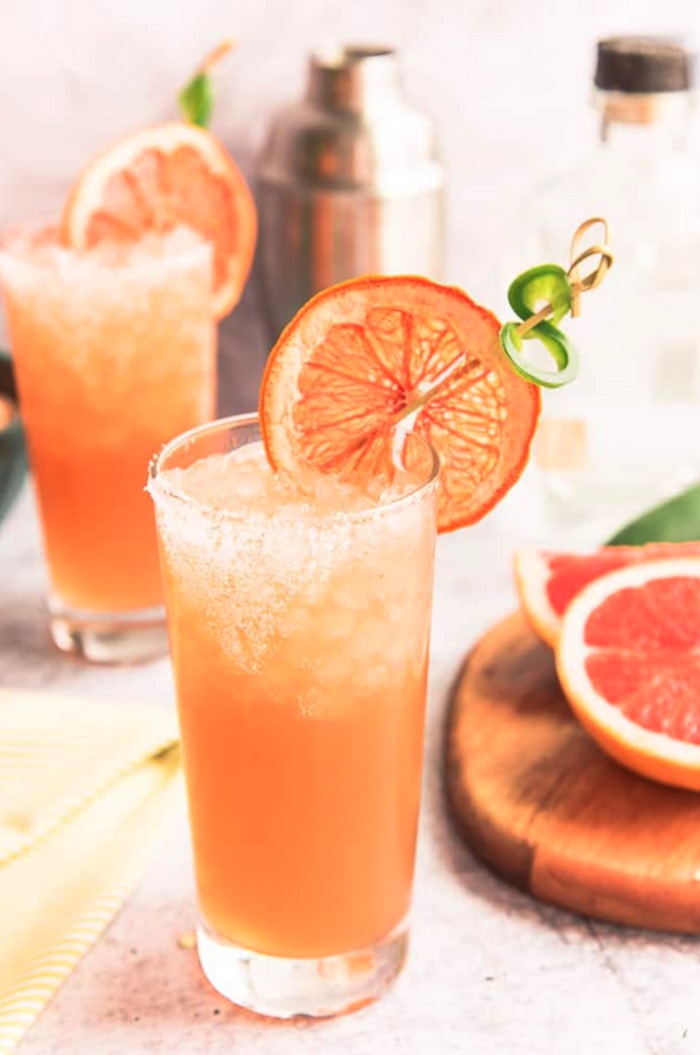 9. Paloma
Speaking of Jesus, the holy trinity of tequila cocktails are: Margaritas, Tequila Sodas, and Palomas. We think Palomas strike the ideal balance of all of these aspects by using grapefruit, lime, tequila, mineral water, sugar, and salt. Just don't ask us which of the three is the Holy Spirit.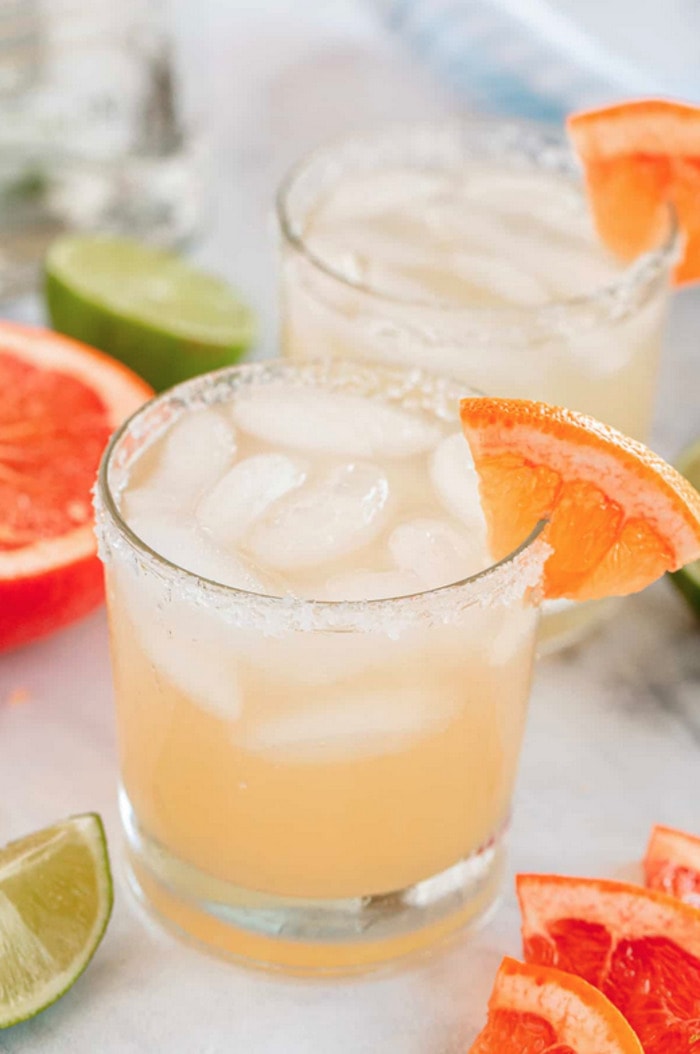 10. Watermelon Paloma
This Watermelon Paloma from features fresh watermelon, orange juice, tequila, lime juice and sparkling water. For a punch, add a salt rim. Or invite Mike Tyson.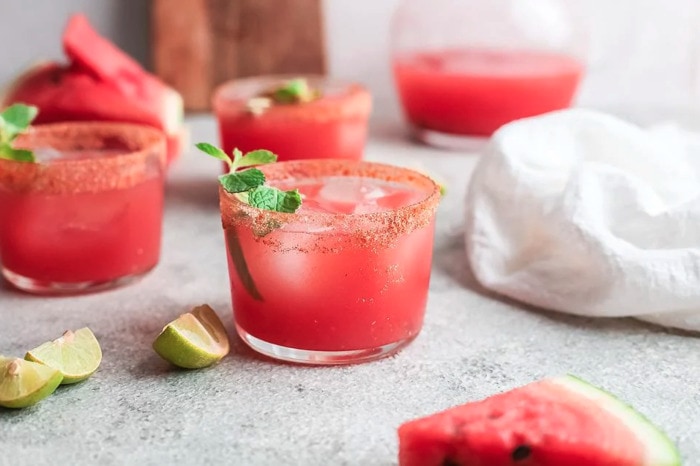 11. Tequila Sunrise Mimosa
This Tequila Sunrise Mimosa, take the classic drink and adds champagne. So it's kind of like our Tuesday meetings.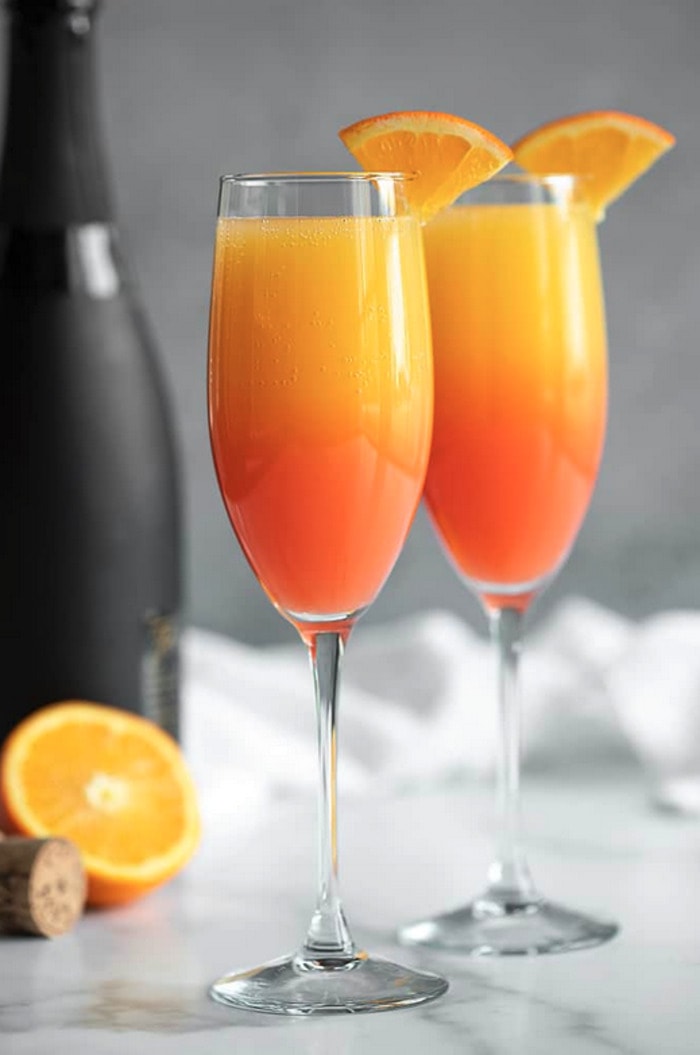 12. Grapefruit Paloma
Ginger, fresh grapefruit, and Reposado tequila, and ripe Cara Cara oranges make this Justine Celina-tested Grapefruit Paloma cocktail one of the most delicious out there. Because, like with Pokémon, we're trying to catch them all.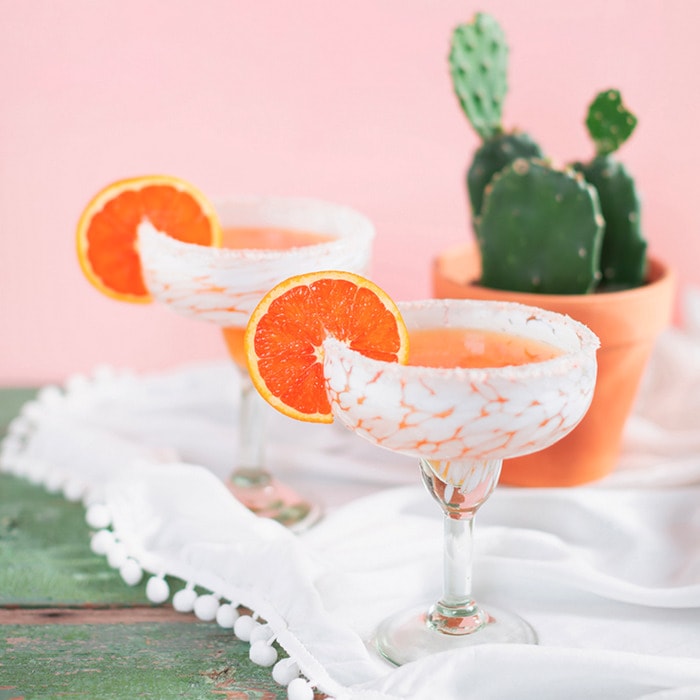 13. Anejo Manhattan
A Manhattan is a strong whiskey cocktail served in a martini glass. An Anejo Manhattan is similar, but made with aged tequila, bitters, and sweet vermouth.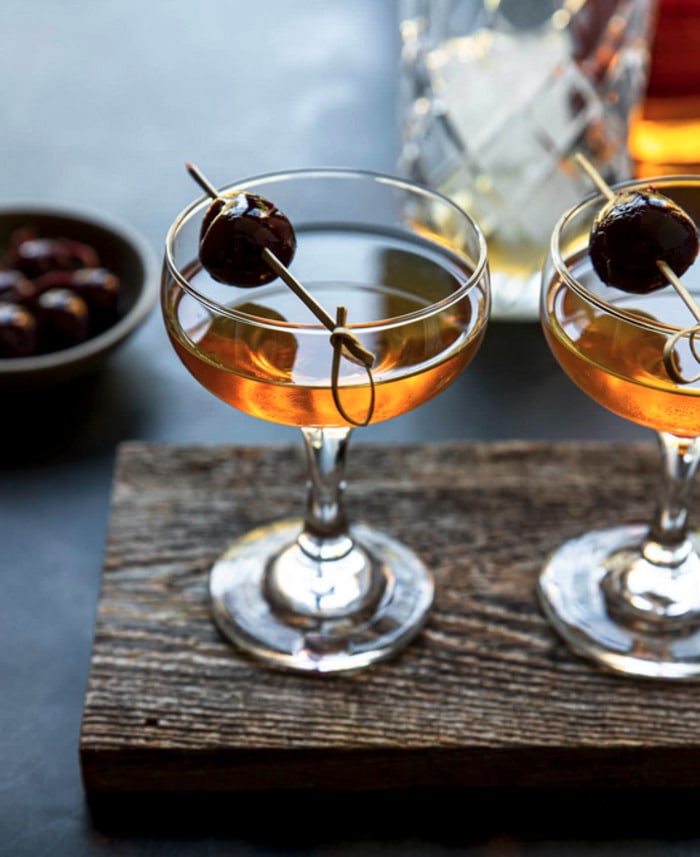 14. Campari Orange Blossom Cocktail
Campari meets tequila and orange blossom syrup in this tart concoction known as the Campari Orange Blossom Cocktail.
We suggest pairing these with plenty of sunlight and an empty schedule. They're ideal for sipping by the pool and then falling asleep by the pool.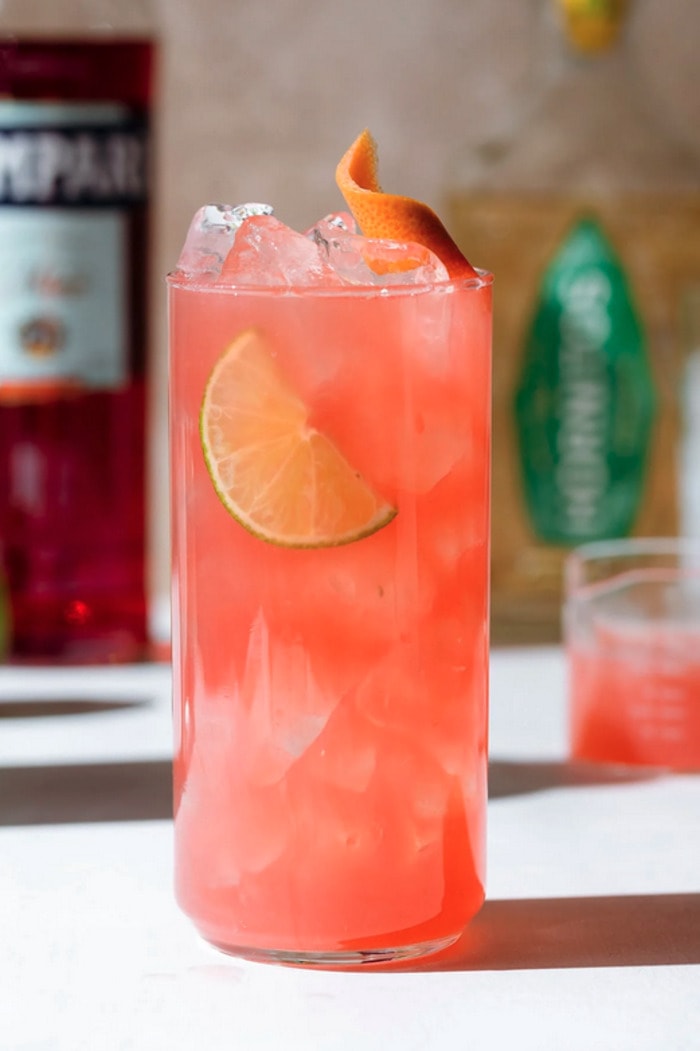 15. Tequila Sour
Any great sour recipe worth its salt rim will require you to shake the daylights out of some egg whites to obtain the ideal frothy consistency. This Tequila Sour doesn't disappoint. It may take a few rounds of practice but pretty soon, you'll be pitching only home runs and calling your doctor about a new repetitive motion inury.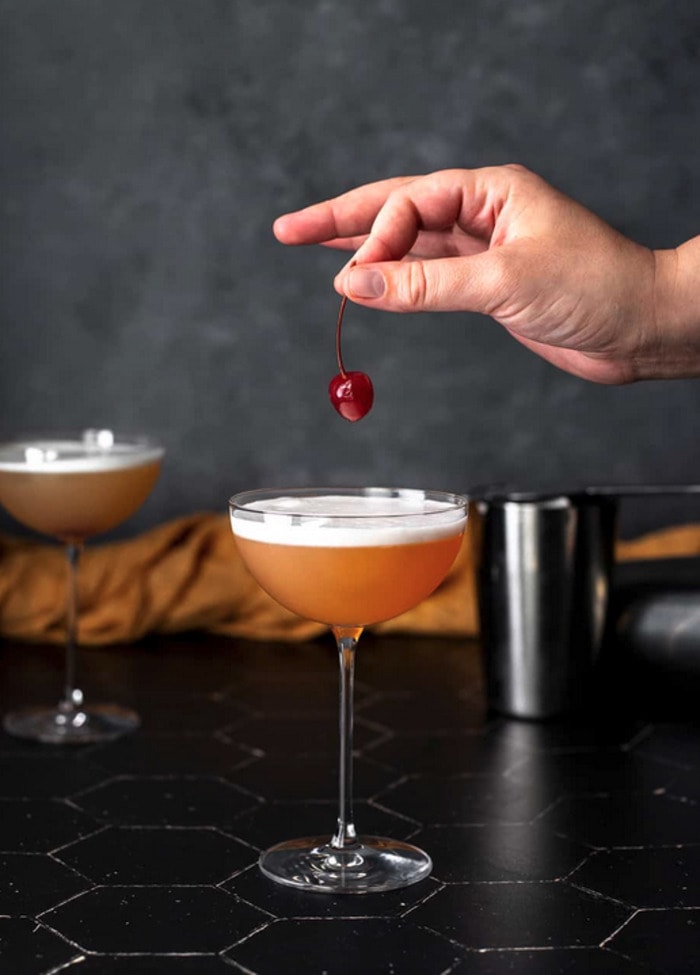 16. Skinny Margarita
A Skinny Margarita is just another name for a freshly-made margarita made without Triple Sec (or Margarita mix). This version substitutes the sweet orange-flavored liqueur with fresh-squeezed orange juice.
This tequila cocktail is practically fresh juice minus the tequila which (if you really think about it), is just another type of plant juice anyway. Please don't pour it on your cereal.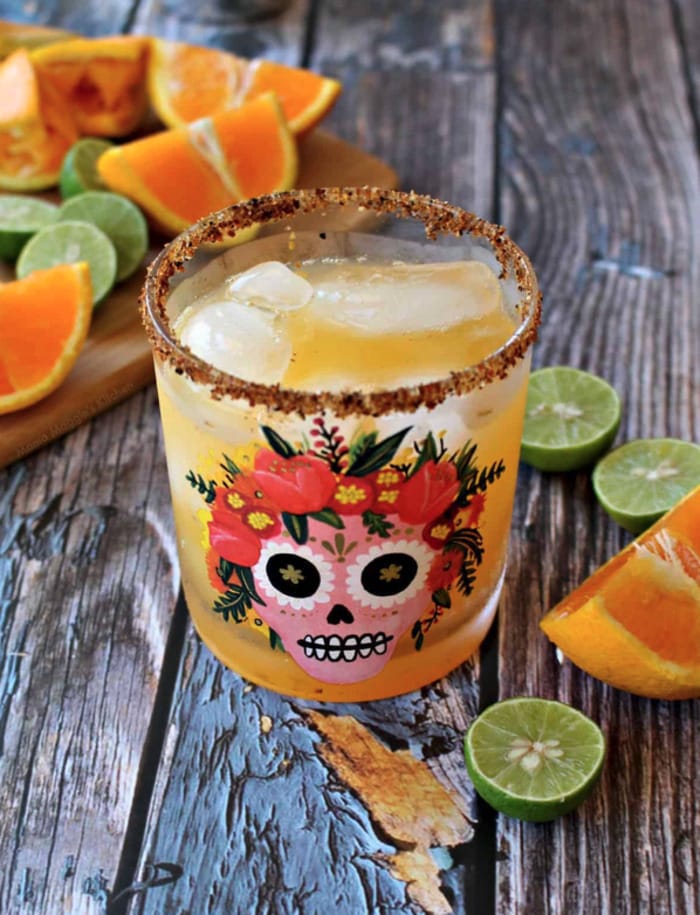 17. Spiked Agua de Pepino
Any recipe that immediately suggests batching an entire pitcher of cocktails at once has our vote. This Spiked Agua de Pepino recipe does just that by starting with a pitcher of blended ingredients. We're on our way over as we speak. Er, type.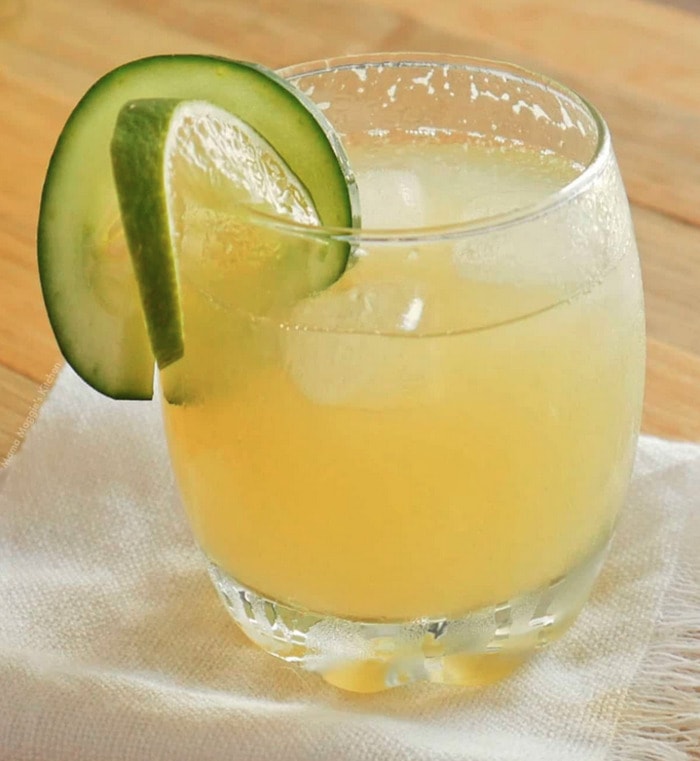 18. Juan Collins
Tipsy Bartender's Juan Collins is the tequila answer to an American mainstay, the delicious Tom Collins. No we don't know what the question was. Who do we look like, Alex Trebek?
The Juan Collins is made with agave, tequila, soda water and lime. It's a cocktail that requires no shaking, salt rims, blenders, or even egg whites, making it the perfect lazy day cocktail that still gets the job done.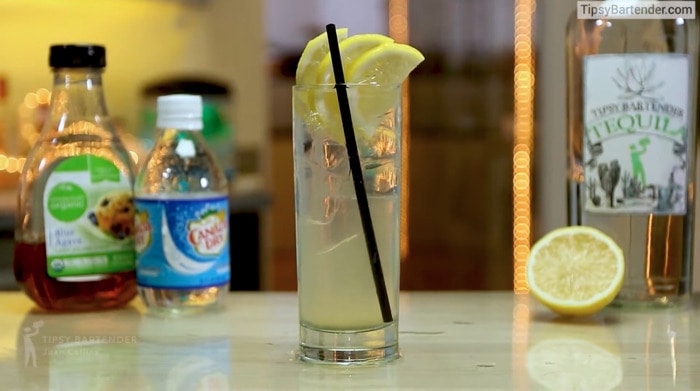 19. Bloody Maria
The Bloody Mary is a brunch mainstay but the tomato drink's tequila-filled cousin, the Bloody Maria, has yet to get the recognition she deserves.
Made with tomato juice, tequila, Worcestershire, Tabasco, citrus, and spices, the drink can also function as a breakfast if you get creative enough with the garnishes. Butter croissant? Don't mind if we do!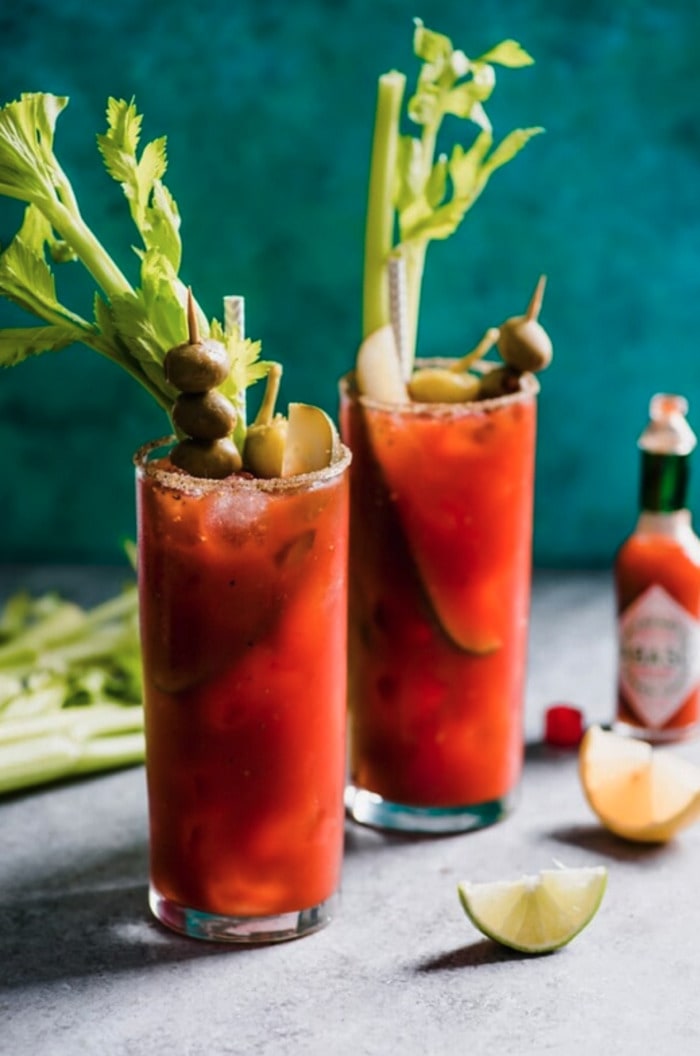 20. Mexican Martini
Look, there's no beating around the bush: the martini is, and will always be, the king of cocktails. But for those looking to add a bit of spice in their cocktail routine, the Mexican Martini, made with dry vermouth, Cointreau, tequila, and lime juice, is a funky but delicious alternative.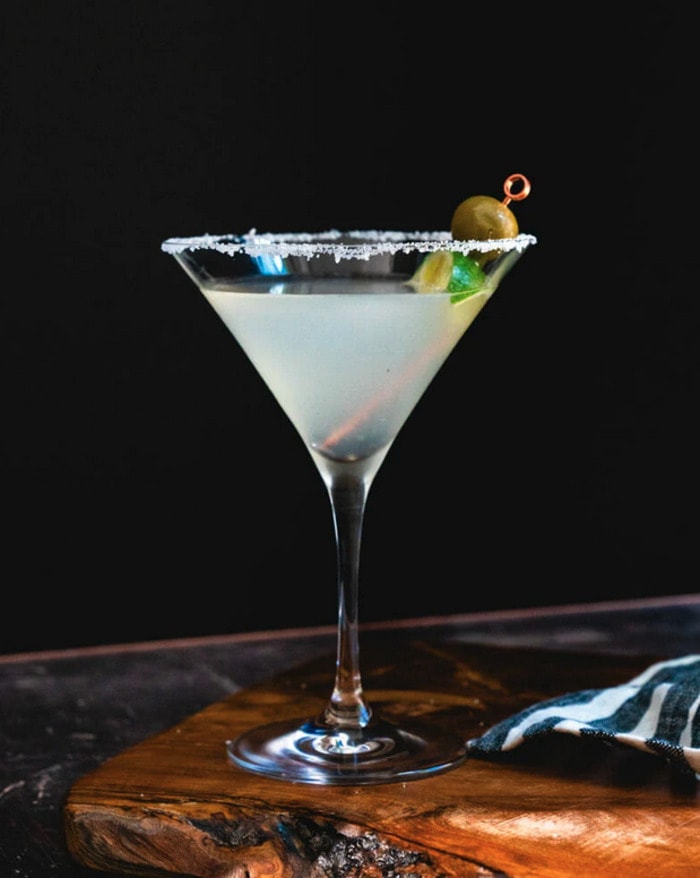 For fun, salt the rim and add an olive for garnish. This drink is a fun one to make when it's time to shake things up (literally).
21. El Diablo
The El Diablo — like this one by A Couple Cooks — is a tart and spicy cocktail that was first invented by Trader Vics, one of the godfathers of tiki drinks, in the 1940s. It's made with tequila, Crème de cassis liqueur, lime juice, and ginger beer. It's a great mix of blackcurrant sweetness and zesty citrus.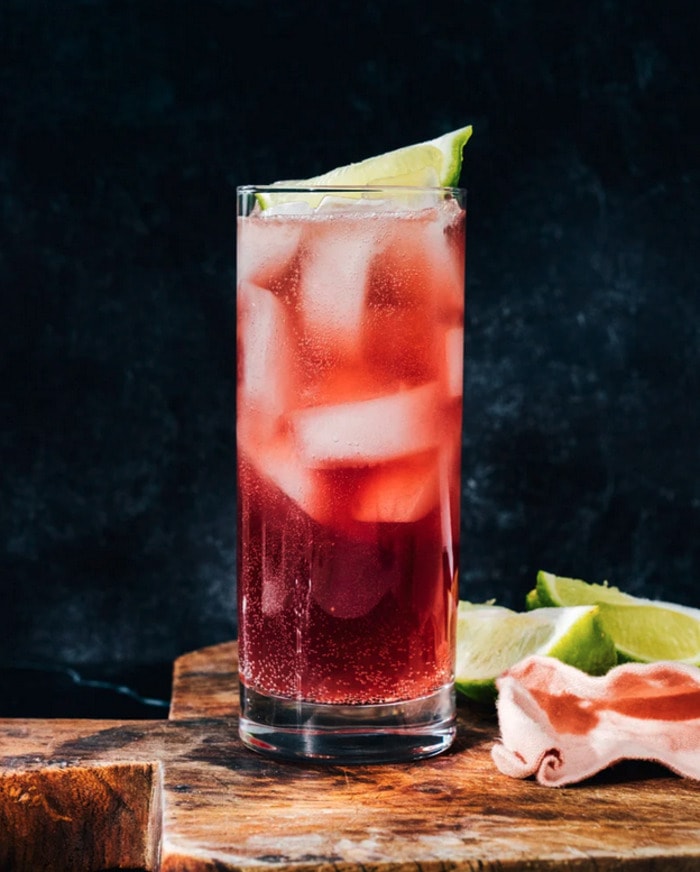 Although the drink is traditionally made in a highball glass, a tiki mug would also work.
22. Tequila Blackbird
A fantastic marriage of flavors, the Tequila Blackbird created by Sally May mixes coffee-infused Campari, tequila, pineapple, lime, walnut bitters and vanilla syrup for a drink that's at once sweet, salty, fruity, and nutty. We can't relate at all.
The coffee Campari adds a caffeinated touch so feel free "te-quil-a few dance moves" after drinking a few of these.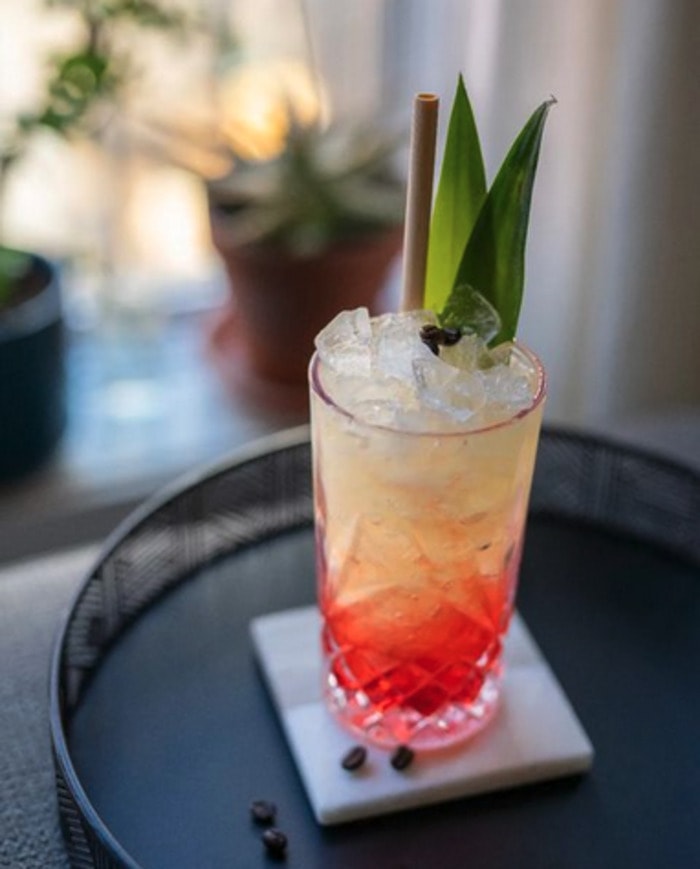 23. Passion for Life
For those who live life on the passionate side, there's a cocktail for that: the Passion for Life invented by Helen of She Shed Cocktails. A mix of vanilla-infused tequila, aperol, passionfruit syrup, lime juice, and kombucha, this highball cocktail is at one complex and refreshing.
Although the recipe calls for an egg white for additional flavor and a creamy consistency, a vegan alternative could also be used. You know what they say, "tequila is the spice of life" and this vanilla-infused spirit-based cocktail is just the passion we needed.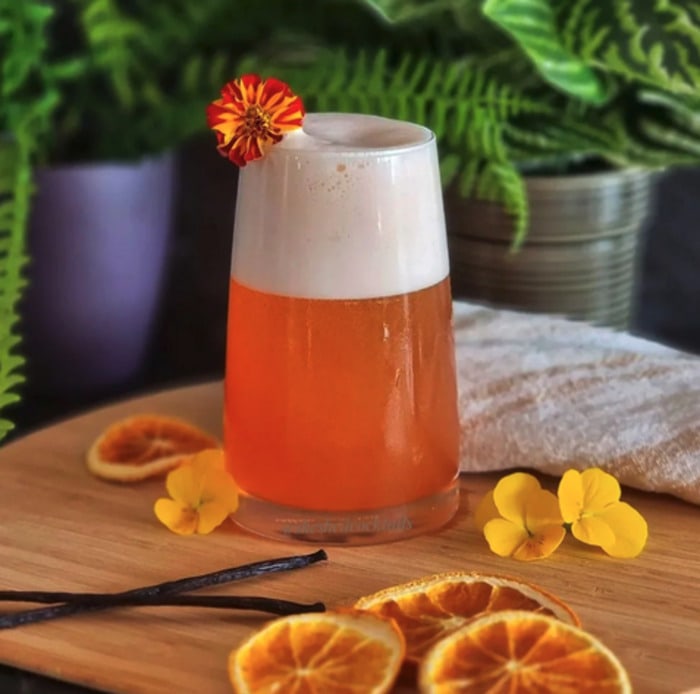 24. Agave Have One
A mix of tequila, lime juice, kiwi puree, cucumbers, and a dash of salt, the Agave Have One invented by The Bitter Gringo is an emerald green masterpiece.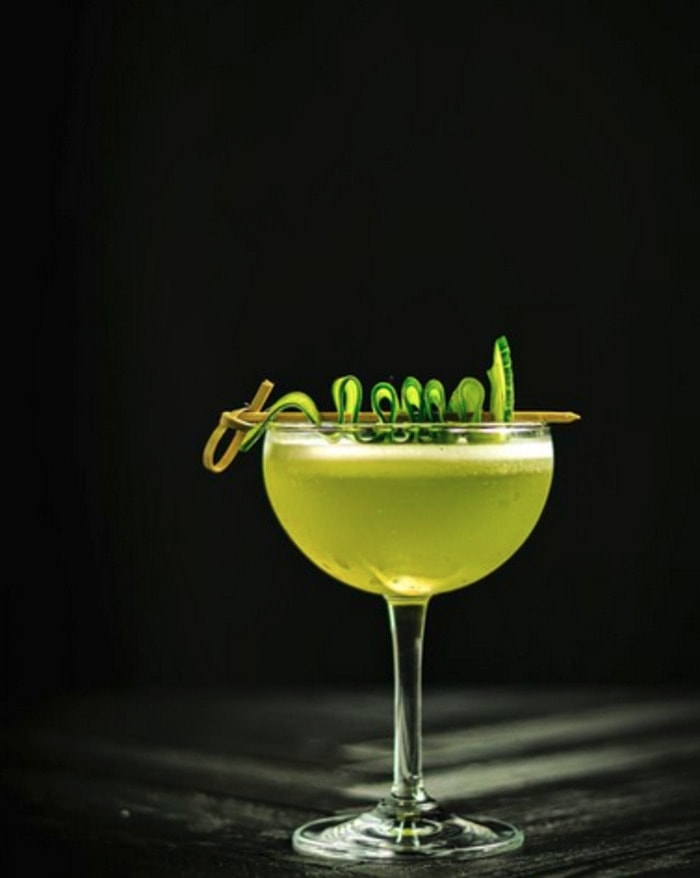 25. Strawberry Rhubarb Margarita
The Strawberry Rhubarb Margarita includes all the main Margarita staples, like tequila and lime juice, but has a twist that includes homemade rhubarb simple syrup, club soda, and sparkling wine. It's like having your Margarita and eating it too. (We put ours in the freezer.)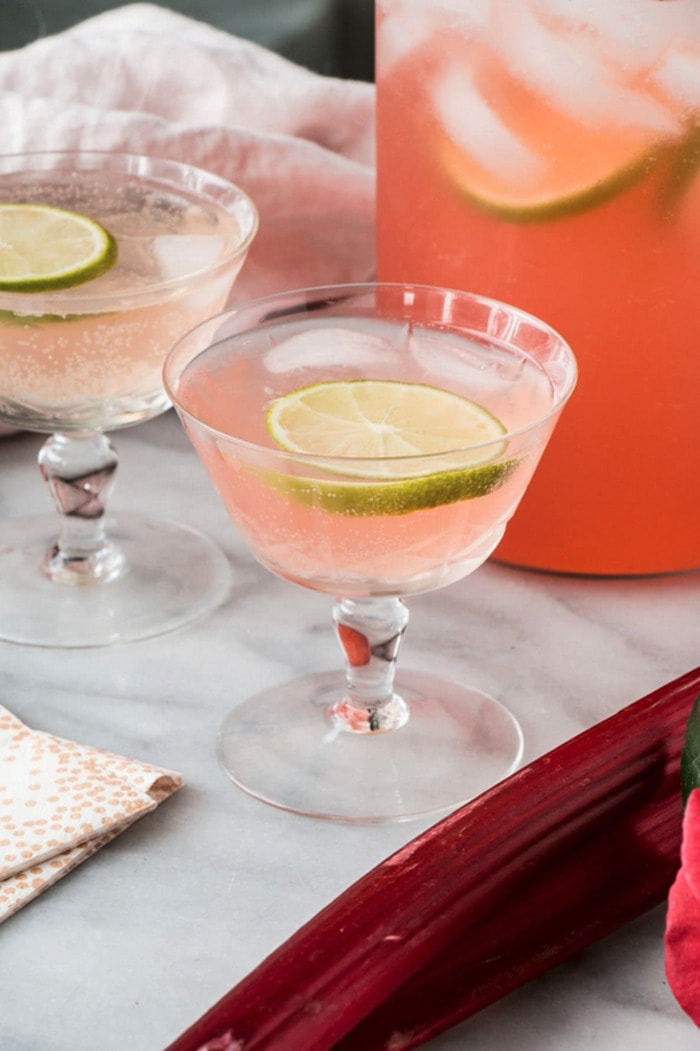 26. Rosemary Margarita
The inspiration for this Rosemary Margarita was born from an elixir the blog writer's mother used to make. This cocktail is much more than a beachside drink. It's a beachside drink with medicinal elements. Like, tequila.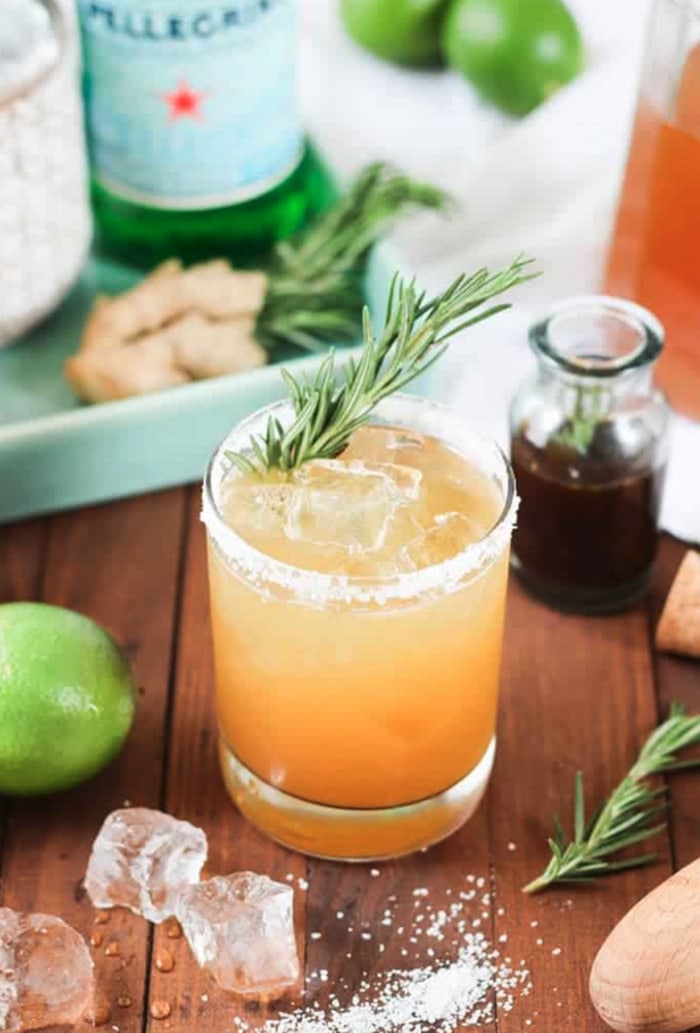 27. Golden Margarita
In their quest for a great top-shelf version of the classic cocktail, look no further than this Golden Margarita. For the best result, use top-shelf tequila, Grand Marnier liqueur, simple syrup (or agave nectar), lime juice, and kosher salt.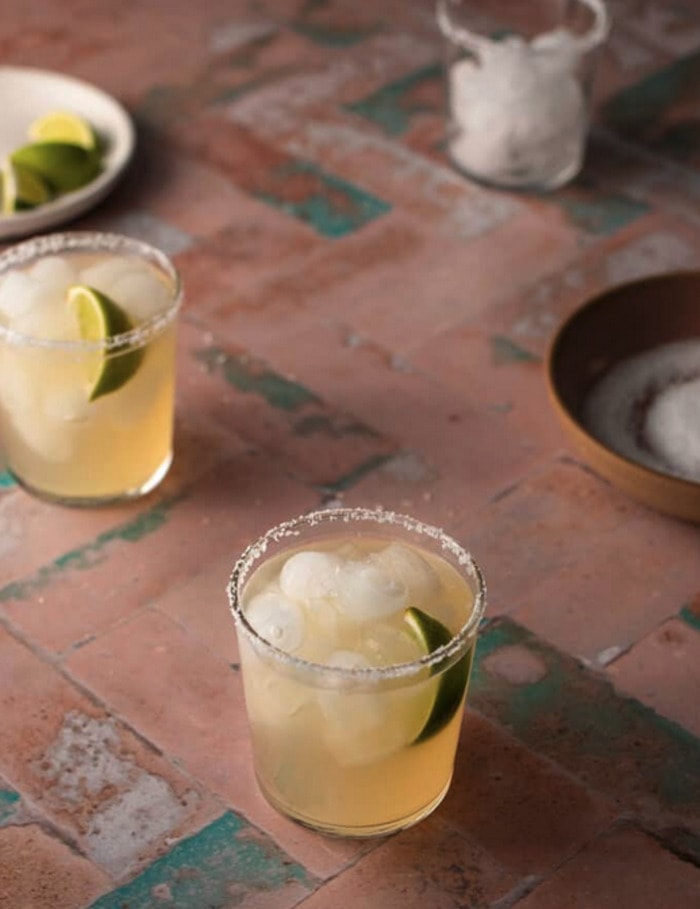 28. Pineapple Jalapeno Margarita
Look, there wasn't a chance we weren't going to include a spicy margarita. This spicy Pineapple Jalapeno variation is the best one we've found. It consists of fresh jalapenos, canned pineapple juice, sugar, water, and – of course – tequila.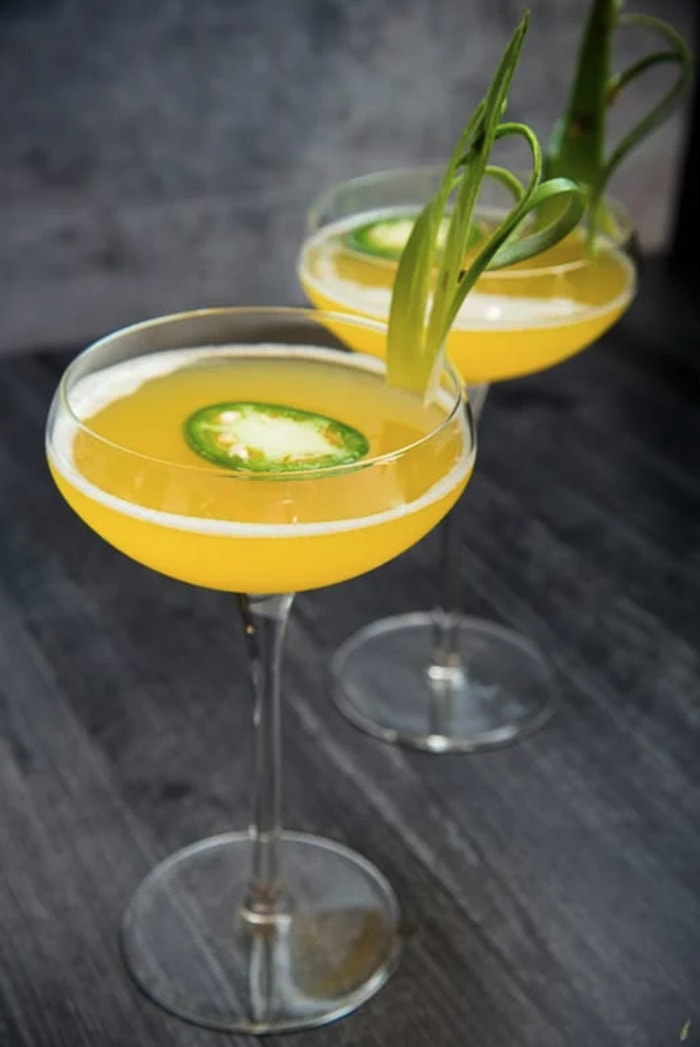 Latest posts by Kate Santos
(see all)