If you've hung around Let's Eat Cake for long enough, there's two things you know we love: Halloween and tequila. (And whiskey, rum, gin, and plenty of other spirits, but let's just try and stay focused for once.)
Come fall, breweries and distilleries release their seasonal creations, some of which are imbued with the flavors of autumn. Which, to surprise everyone, goes beyond pumpkin spice.
Others take the opportunity to design labels or bottles celebrating the season. This year's must have? This spooky ghost tequila bottle. It pairs perfectly with the ghost rug, especially when you need a soft spot to snooze at the end of King's Cup.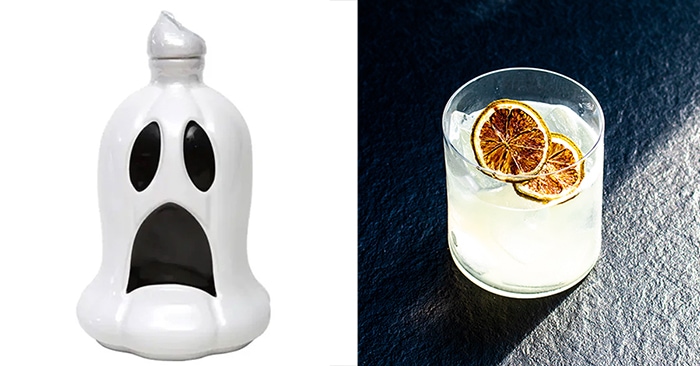 The expressive bottle features a pale white ghost who looks simply horrified. Whether that's at how many shots you've just taken or why you thought doing the milk crate challenge was a good idea, it's hard to tell.
What we do know is that the Jalisco distillery Gran Agave makes the reposado tequila. For a tequila to be classified as a reposado, it must be aged in wood casks between two months and a year.
Gran Agave split the difference and aged the Gran Agave Ghost Edition Reposado for six months in American Oak barrels. Just what we need – a haunted spirit that only got to its teenage years.
How Does It Taste?
So far, the reviews don't look great. It's got a whopping one star on Drizly, which is four and a half less than Popov and that's saying a lot. (Maybe just about Drizly.)
The ghost tequila does has four stars on Total Wine, but that's still giving us pause, since the only real review says, "I wanted it to be good, it is barely drinkable. Too expensive to buy for a mixer." And the other two mostly focus on the bottle design. At least their marketing team will get a bonus this quarter?
But don't let those stop you if you need a themed tequila for your next Halloween party. Just make sure to throw it in your margarita mixture instead of tossing it back straight. Unless you're still drinking Popov, in which case, this will be an upgrade.
Where Can I Get the Gran Agave Ghost Tequila?
You can find the ghost tequila bottle for about $50 at Total Wine, online at Drizly, or at your local liquor store if everyone who spotted it on TikTok hasn't bought them all up yet.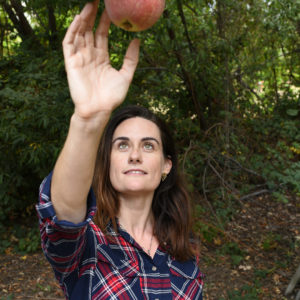 Latest posts by Rebecca Swanner
(see all)