Fall weather is on its way and so is the delicious deluge of pumpkin-flavored everything. And, while pumpkin beers might seem new, we like to think of them as the older, cooler, elder Millennial cousin to the Pumpkin Spice Latte.
Because, while the PSL became the "it" drink in 2003, these seasonal ales have been around since Buffalo Bill's Brewery's — America's first brewpub — made this one in 1986. So, grab a bottle of America's Original Pumpkin Ale and read about 12 more pumpkin beers for you to try this year.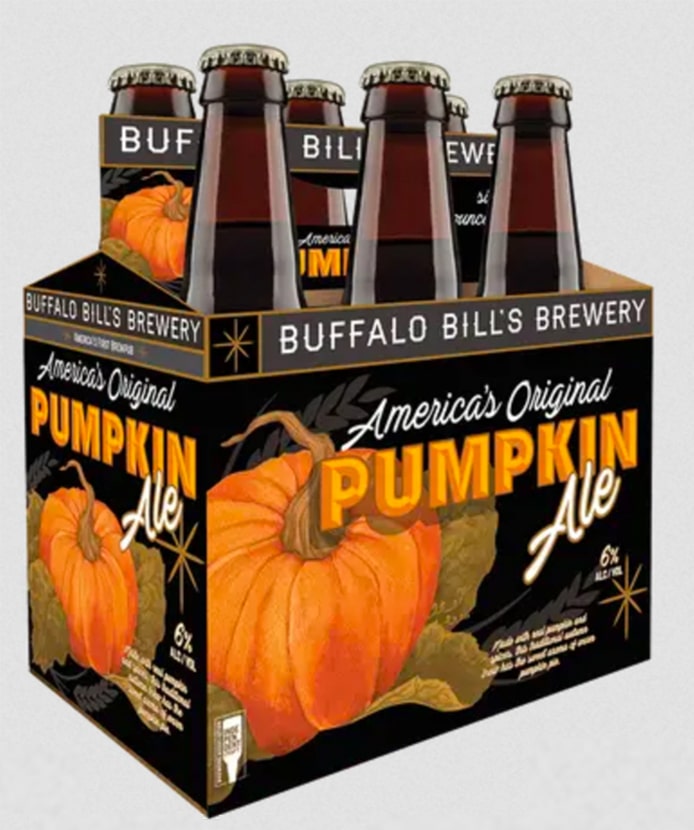 Pumpkin Beers for Your Basic Bs, Adventurous Drinkers, and Everyone In-Between
1. Ghoulschip (8.6)
Allagash Brewing Company, Portland (Maine)
We know it's early in the list, but Allagash wins the prize for the best-named pumpkin beer. Ghoulschip is brewed using freshly grated local pumpkin, pumpkin seeds, and molasses. Then, on Halloween night, they deliver it to the Coolship. There, this dry ale will absorb wild microflora in a process known as spontaneous fermentation. (Think of it as a tastier, wilder version of spontaneous combustion.) Finally, it'll sit in oak barrels for three years before you get to drink it in 10 minutes while asking your friend for the 5th time why Jordan didn't text you back. It's only available at the brewery, so stop by if you get the chance.
2. Fluffy Pumpkin (6%)
Odyssey Beerwerks, Colorado
Crack open one of these bad boys when you want to go camping. Fluffy Pumpkin is like a bonfire in a can with sweet notes of toasted marshmallows and cozy cinnamon. And hopefully, this time, no bears. Available here.
3. Hey! Pumpkin Harvest Ale (5.4%)
Denver Beer Co., Colorado
This beer has that classic pumpkin pie taste that'll remind you of Thanksgiving, without the arguing. Saigon cinnamon and nutmeg make this beer taste like it belongs on the dessert table so if your friends aren't sure they like beer, hand them a bottle of this. Available here.
4. La Parcela (5.9%)
Jolly Pumpkin, Michigan
You'd think that since this entire brewing company went all in and named themselves after the vegetable of the season, they'd have a lot of pumpkin beers, but La Parcela is actually their first. "The Patch" is made with three malts, perle and vanguard hops, and a touch of chocolate. In addition to pumpkin and pumpkin spice, which you probably assumed already. This time, correctly! Available here.


5. Pumpkin Beer (5.6%)
O'Fallon Brewery, Missouri
This pumpkin beer comes fresh from the patch. It's worth your weight in pumpkin. And we mean that literally. (Not in the way the OED means literally… don't get us started.) The Midwestern brewers fill each batch with 136 pounds of the gourd, three types of barley, and cloves. Not that we're counting. Available here.
6. Vanilla Pumpkin Beer (5.5%)
O'Fallon Brewery, Missouri
If this brewery was a person, it'd drink a PSL the first day they're available. O'Fallon doesn't have just one pumpkin beer in their rotation — they've got six. They've infused this one Madagascar Bourbon Vanilla beans, which don't actually have anything to do with the liquor! Confusing! We know! Available here.
7. Punkin Ale (7%)
Dogfish Head, Delaware
Punkin Ale isn't just a snack; it's the whole darn meal. This sweet-and-savory easy drinking ale tastes like baked pumpkins and brown sugar. We mean that in a good way. Available here.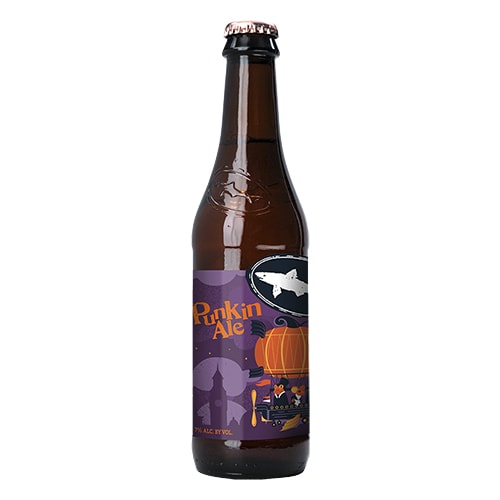 8. Voodoo Ranger Atomic Pumpkin (6.4%)
New Belgium Brewing Company, Colorado
This isn't your grandma's pumpkin beer, unless your grandma's thingis pumpkin beer. This malty brew is packed with spicy habanero peppers to give it the extra kick you didn't know you needed to bob for apples. Available here.

9. Pumpkinator (10.5%)
Saint Arnold Brewing Company, Texas
This stout is tall, dark, and handsome. With the midnight-dark drink, you may be surprised when you taste the pumpkin. But Saint Arnold married bourbon barrels, yams, pumpkins, and pie spices into a yummy treat. It's a fall festival in a bottle, so look out for all the Instagrammers heading your way. Available here.
10. Mother Pumpkin Ale (5.5%)
Blue Point Brewing Company, New York
This ale has a golden orange hue that reminds us of autumn leaves. But, 10 out of 10 beer drinkers actually prefer this roasty ale. So even though this pumpkin beer looks pure, liquefied fall foliage, it actually contains alcohol! Available here.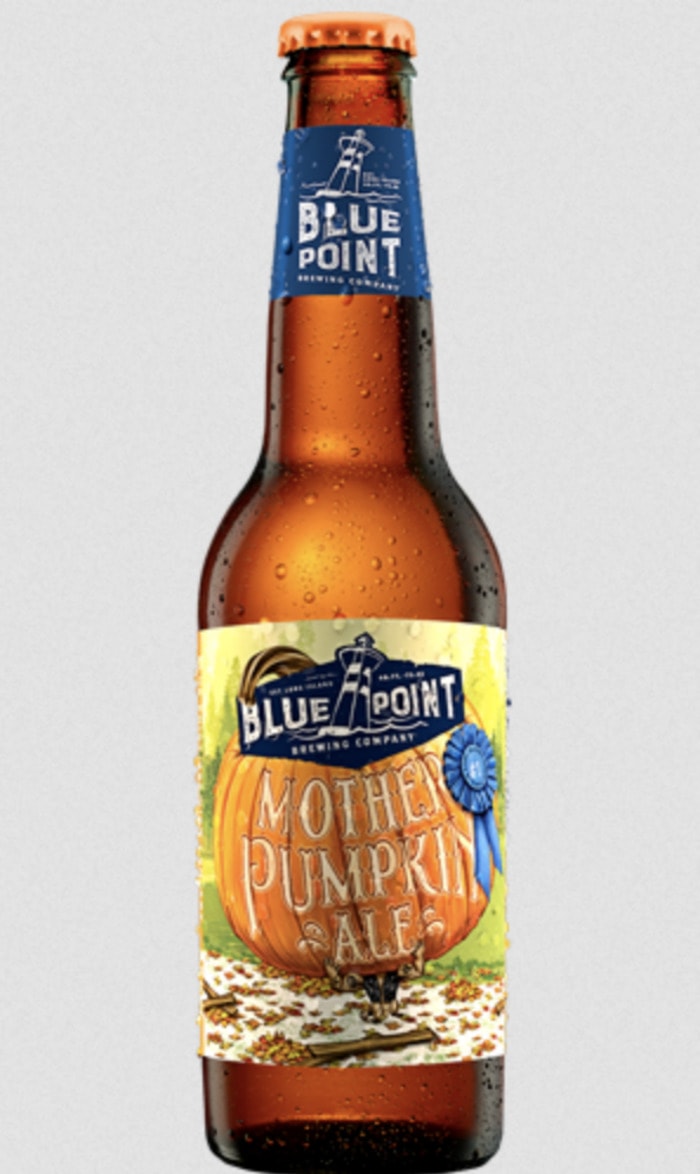 11. The Great Pumpkin (8.4%)
Elysian Brewing Company, Washington
Everyone loves Elysian's Stumptown coffee-infused Punkuccino, but we get why Linus believed in the Great Pumpkin. This imperial pumpkin ale delivers a strong pumpkin spice flavor. The drink reminds us of the best bread pudding ever: bready, sugary, cinnamony, and savory. For something with sweeter and maltier, try their new Dark Knife. Available here.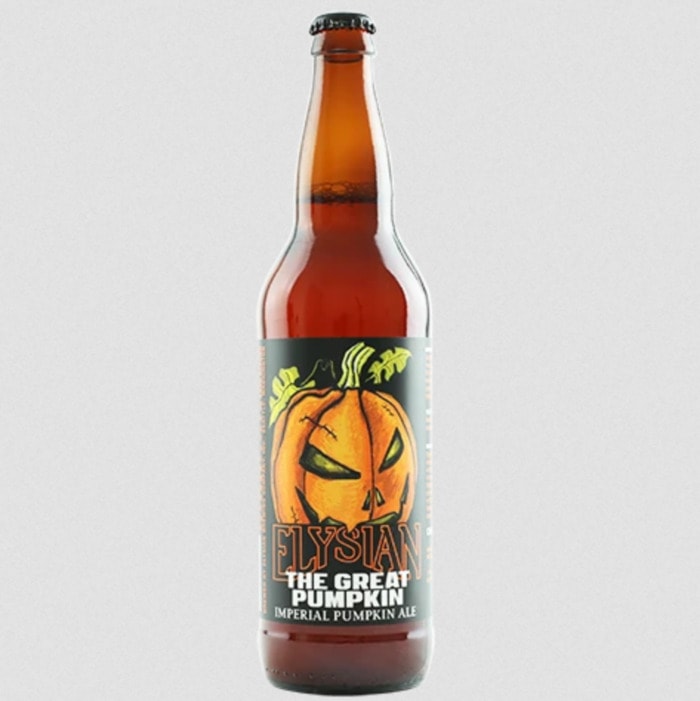 12. Pumpkin Wheat (5.2%)
Shock Top, Missouri
Pumpkin Wheat is the perfect beer to convert the pumpkin haters in your life. They'll be shocked when they like this Shock Top pumpkin wheat beer. This beer doesn't have your standard, is-there-any pumpkin-in-here-or-is-this-just-sugar flavor. Even though bottle does smell like the autumn-scented candles that decorate every inch of our home. We hope that's not a fire hazard! Available here.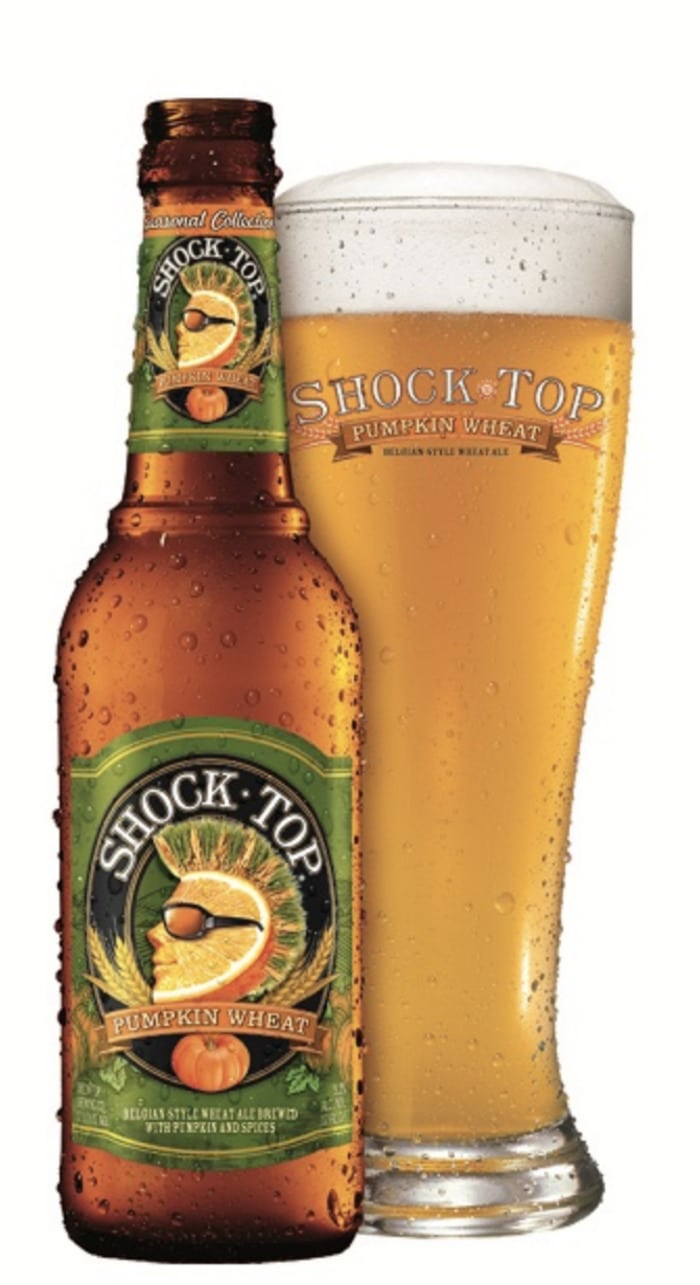 13. Pumpkinhead (4.5%)
Shipyard Brewing, Portland (Maine)
Pumpkinhead rolls in at lucky number 13. This wheat ale is chock full of pumpkin-forward flavor that and is so popular that Shipyard sells the logo on t-shirts, bottle openers, and cinnamon rimming sugar. Nothing says, "I'm a serious beer drinker" more than a sugar-encrusted pint glass! Available here in September.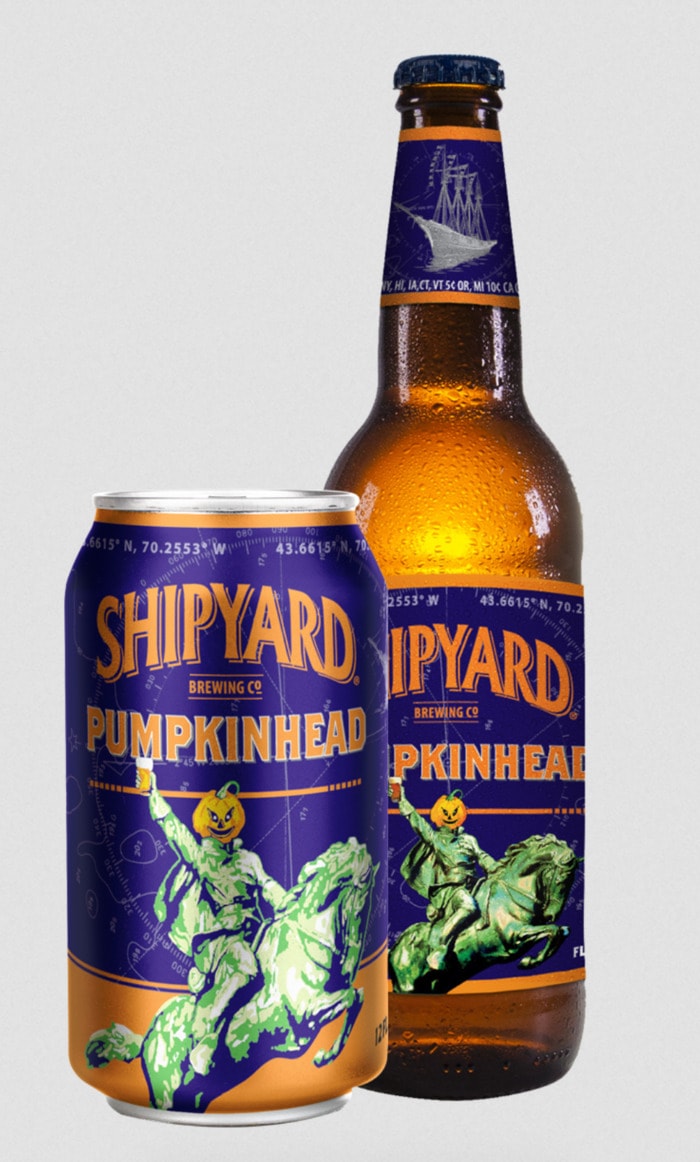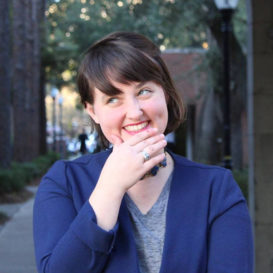 Latest posts by Laken Brooks
(see all)