Ian Fleming, the writer who created James Bond, also introduced the world to the Vesper Martini. And generations of people annoying bartenders with their request to have their martini shaken, not stirred.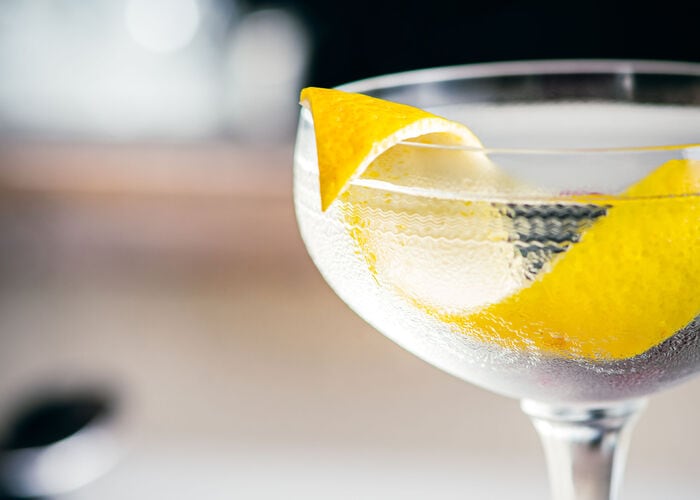 What Is the Vesper Cocktail?
The Vesper is a cocktail made with gin, vodka, and Lillet.
It first appears in Fleming's 1953 book Casino Royale, during a scene where Bond is meeting with his friend Felix Leiter.
Bond first requests a dry martini then quickly adjusts his order to, "Three measures of Gordon's, one of vodka, half a measure of Kina Lillet. Shake it very well until it's ice-cold, then add a large thin slice of lemon-peel. Got it?"
After Leiter laughs at his friend's ability to day drink (just wait until he hears about Sterling Archer), Bond responds, saying "When I'm…er…concentrating, I never have more than one drink before dinner. But I do like that one to be large and very strong and very cold and very well-made. I hate small portions of anything, particularly when they taste bad. This drink's my own invention. I'm going to patent it when I can think of a good name."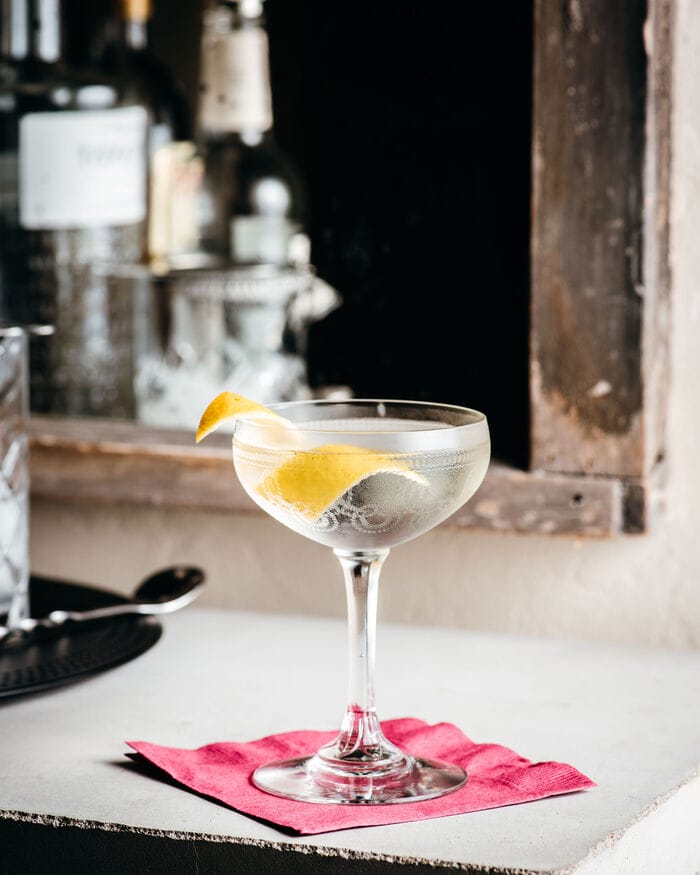 He ends up naming the cocktail after it after the woman he meets in the next chapter and later falls in love with: Vesper Lynd.
Apparently, naming a drink after someone is about as wise as getting your partner's name tattooed on you. Because, not only does Lynd she turn out to be a Russian spy, she also dies. Whoops.
How Do You Make a Vesper?
Just like the actors who have played 007 (we're still holding out for Idris Elba), the Vesper recipe has changed over the years. Gin and vodka have become lower in alcohol content and the French Lillet used by Bond was discontinued.
1. Lillet
The original recipe called for Kina Lillet (pronounced Lee-lay). Kina was discontinued in 1986, however, Tempus Fugit Spirits — a beverage company that recreates rare and defunct liqueurs — created Kina L'Aéro d'Or, a Lillet that also features quinine.
If you're not a stickler for perfection, Lillet Blanc is a suitable substitute. Or, you can switch up the flavor even more by using the wine apertif Cocchi Americano.
2. Gin
Gordon's Gin has also evolved over time. During the time when Fleming wrote Casino Royale, Gordon's gin was 94.4 proof. It's now 75 proof. Monkey 47 Dry Gin, would be the most similar in terms of alcohol content.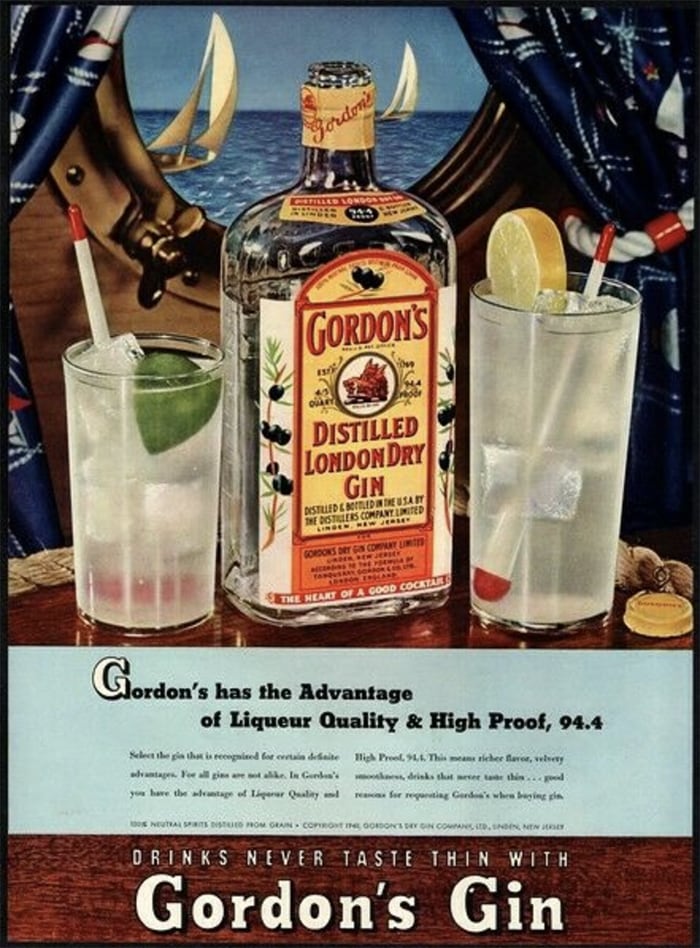 3. Vodka
Even though you might not think so after drinking too many White Claws and vodkas, vodka has also become less strong over time. This 100 proof potato vodka should do the trick, though it does have aromas of "magic marker." That's a good thing?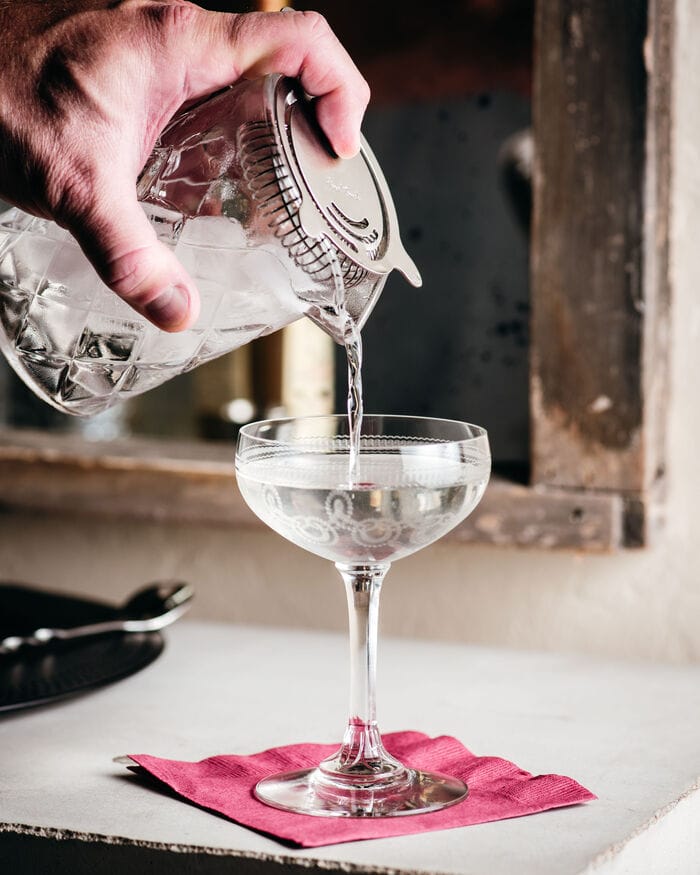 Ingredients
3 ounces gin
1 ounce vodka
½ ounce Lillet
Lemon peel garnish
Directions
Fill a glass with ice.
Pour in the gin, vodka, and Lillet.
Stir until combined and cold.
Strain into a chilled cocktail glass.
Garnish with lemon twist.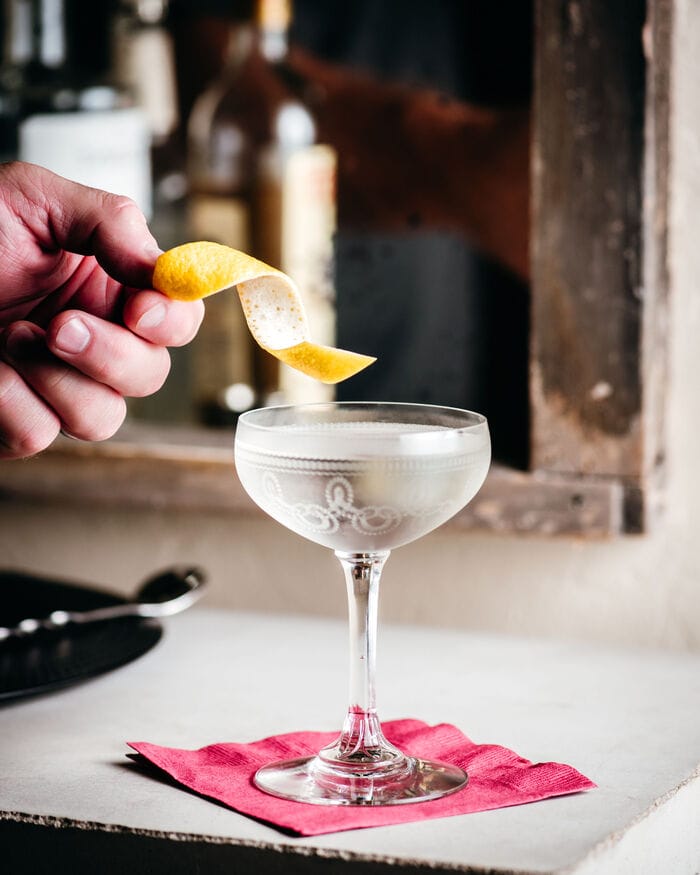 Should the Vesper Be Shaken or Stirred?
There have been many arguments about whether the Vesper Martini should be as James Bond prefers it: shaken not stirred.
Some purists argue that it must be stirred like other martinis such as the regular vodka or gin martini. Shaking a cocktail is said to dilute it and make it a little rougher around the edges. Stirring keeps the drink smooth. But, when you're Bond, you could trip over a carpet and still be voted the smoothest guy at the party.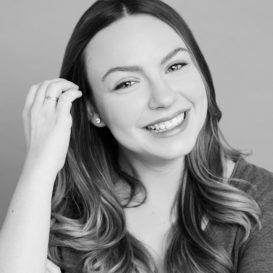 Latest posts by Katie Schindelheim
(see all)