Need something refreshing to sip this summer while you're poolside? Here's how to make a classic version of Brazil's national drink, the Caipirinha.
Here's the thing about the Caipirinha recipe: it's not hard to make, but it's easy to mess up. Brazil's national drink is made with cachaça and is one of the most popular cocktails throughout South America.
You could kind of consider the Caipirinha the Daiquiri's cousin, but unlike that tropical drink, there's no rum to be found. Mostly because we put it in a really logical place and forgot where that was.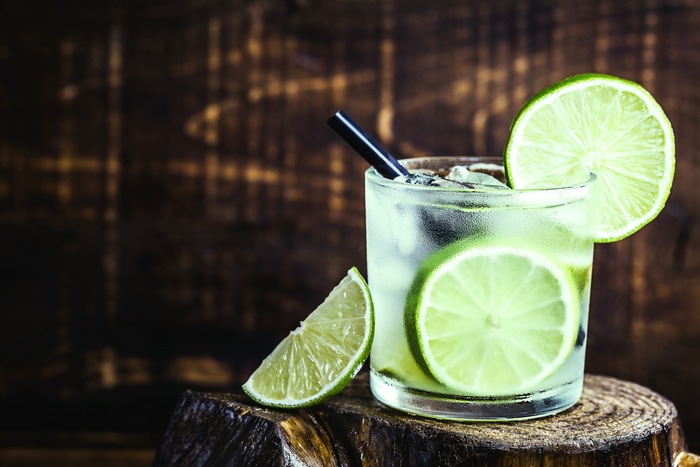 What is a Caipirinha?
A Caipirinha is a cocktail made with cachaça, lime, and sugar. That's it. So even that friend who calls themselves a mixologist and only knows how to make a gin and tonic can probably make this.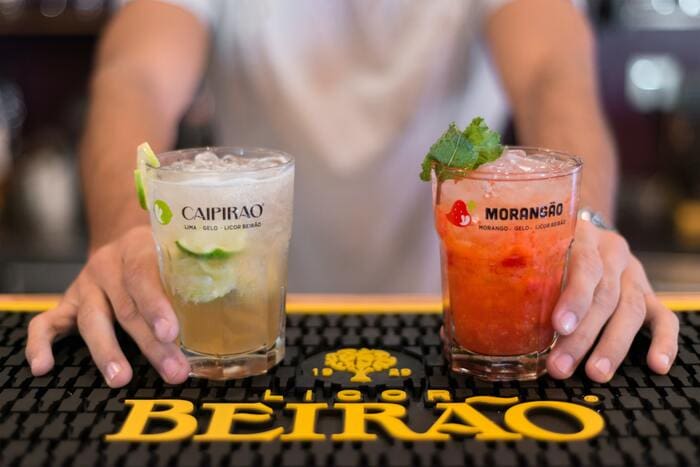 Caipirinha Ingredients
1 lime, cut into wedges
2 tsp. sugar
2 oz. cachaça
ice
How to Make the Caipirinha
Place the sugar and ¾ of the lime into an old-fashioned glass and muddle them.
Fill the glass with ice.
Pour the cachaça over your mixture. Stir.
Garnish with remaining lime wedges.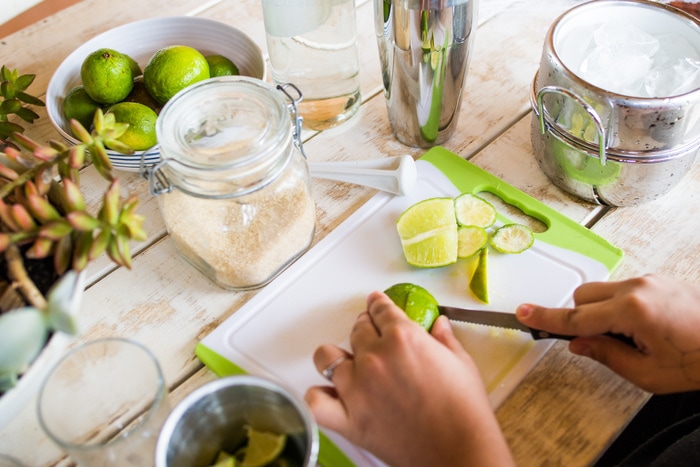 What's the History of the Caipirinha?
Like many other drinks, the origins of the Caipirinha (pronounced "kai-pee-ree-nyah") are a little nebulous. But its most common origin story claims it was used as a medicinal drink, like the Hot Toddy.
During an outbreak of the Spanish flu, it became common to drink a mixture of cachaça, honey, lime, and garlic. Did it work? Probably not. Were you so drunk on cachaça that you didn't notice you were sick? Probably yes.
Another origin story claims that when sailors arrived in Brazil, they stopped mixing rum with citrus juice to fight scurvy and adopted cachaça instead. A caipirinha a day keeps terrifying old-timey doctors away!
Caipirinha Variations
The classic Caipirinha recipe only calls for three ingredients: lime wedges, sugar, and cachaça. But, if you see one on a menu, you may see a Caipirinha, Caipirinha Especial, or Caipirinha Luxo.
Which one should you order? That depends on how bougie you are.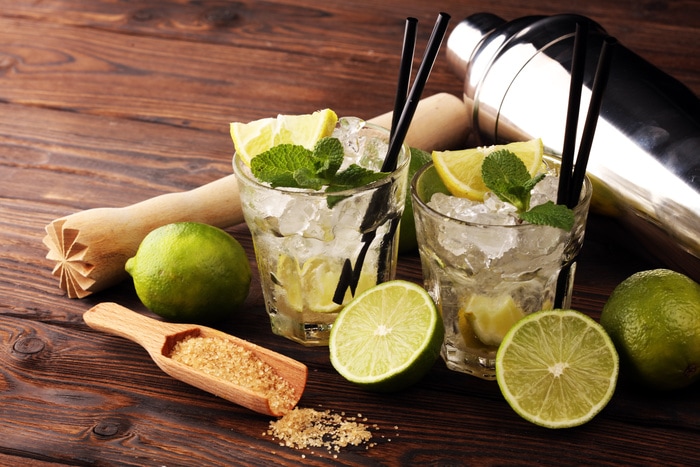 Although cachaça is generally inexpensive — even most of the highest-rated single barrels top out around $50 — an Especial uses mid-range cachaça, which is a little more expensive and the Luxo uses premium cachaça.
Although the OG caipirinha is a traditional cocktail in Brazil, vodka has become a common variation.
This emergence led to the creation of the Caipiroska, aka caipirinha with vodka instead of cachaça. Does vodka have the same "medicinal" effects as cachaça? Asking for a friend.
Caipirinha Recipe
Print Recipe
Here's how to make a classic version of Brazil's national drink, the Caipirinha.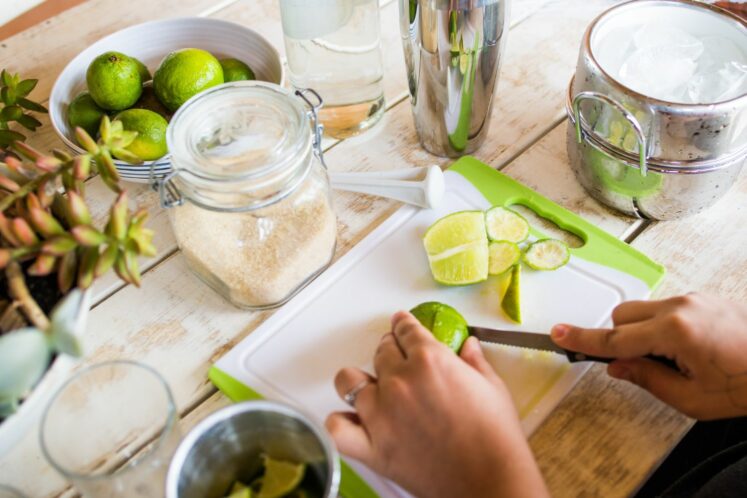 Servings: 1 person
Ingredients
1 lime (cut into wedges)
2 tsp. sugar
2 oz. cachaça
ice
Instructions
Add the sugar and most of the limes to a highball glass. Muddle.

Add ice.

Pour cachaça into the glass. Stir to combine.

Add remaining lime for garnish.
Nutrition Facts
Caipirinha Recipe
Amount Per Serving (1 drink)
Calories 177
* Percent Daily Values are based on a 2000 calorie diet.
Did you make this recipe?
Leave a review below, then take a photo and tag @letseatcakeblog on Instagram so we can see it!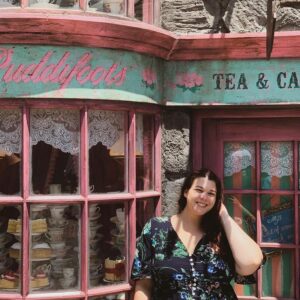 Latest posts by Jacqueline Gualtieri
(see all)