It seems nowadays that every time you do anything, a celeb gets their wings…er, paychecks. And that include alcohol too. You probably already known George Clooney is a co-owner of Casamigos Tequila, but these days it seems every A-list celebrity has their own alcohol brand.
From The Rock and 50 Cent to Ryan Reynolds and Diane Keaton, it seems everyone is in on the game. In fact, it's so out of control, there's dedicated website, called Grapestars, devoted to cataloging these bourbons, gins, and vodkas. Over the top? Maybe. Will we pour ourselves another shot? Yes.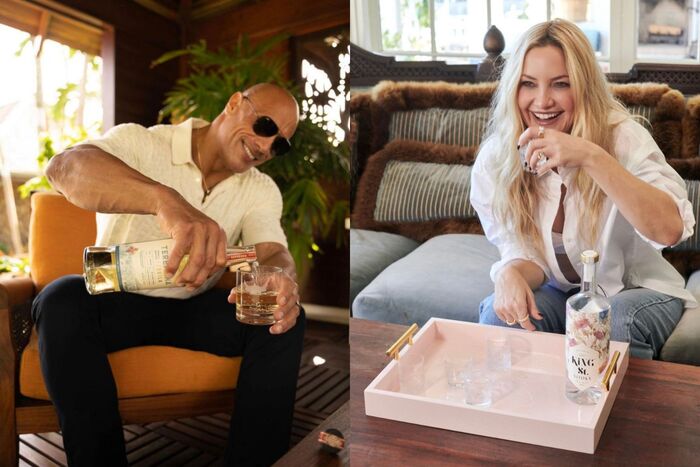 10 Celebrity Alcohol Brands To Try (Or… Not)
1. Aviation Gin by Ryan Reynolds
No one quite does anything like Deadpool. In 2018, Ryan Reynolds, the actor who plays acquired a chunk of Portland's Aviation Gin, an already-established brand, shot a few hilarious commercials, and then sold the brand to Diageo for a reported $610 million dollars.
He's still an active spokesperson for Aviation Gin which is distilled in Portland, Oregon. Given the success and his still very active role in the company, he gets to be included in this list.
2. MF Libations by Jeffrey Dean Morgan and Hilarie Burton
First off, MF Libations doesn't stand for motherf***ing libations. Or medium format for all you camera nerds. It stands for Mischief Farm, the upstate New York farm Jeffrey Dean Morgan (Supernatural) and Hilarie Burton (One Tree Hill) own. Duh.
Anyway, they make Bonfire Rye and Blackberry Gin and we would to sip these on said farm. Preferably, while hugging a llama.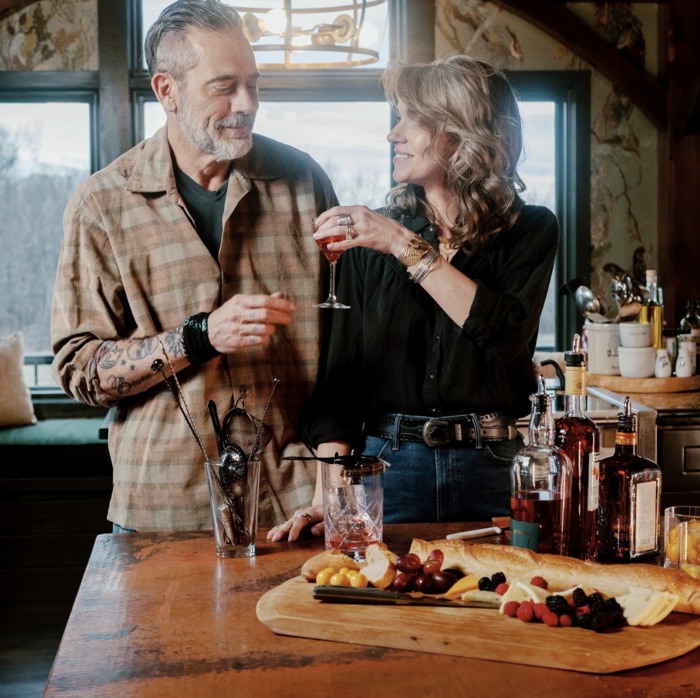 3. Mansinthe by Marilyn Manson
Mansinthe is absinthe traditionally made and Swiss-distilled commissioned and co-created by Marilyn Manson.
Manson has since claimed he hates the taste of absinthe, has quit drinking, and is also at the forefront of several alleged sexual abuse lawsuits. The green fairy recommends you stay away from this one.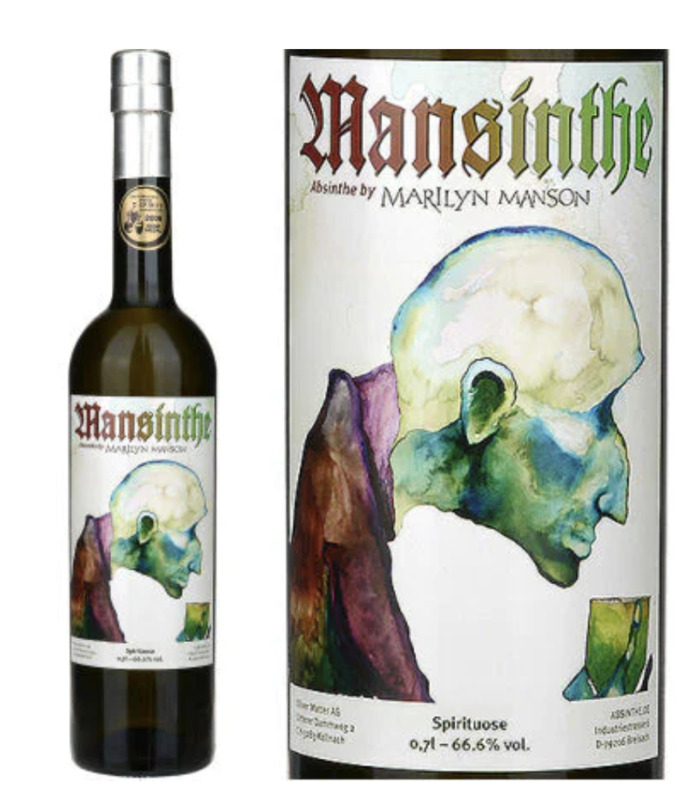 4. 818 Tequila by Kendall Jenner
Kendall is certainly not the first celebrity to launch a tequila brand, but she got a lot of criticism for it. Concerns from Mexican and Latinx people called attention to cultural appropriation, worker exploitation, not to mention the fact that she even butchered the name of the type of tequila. As tequila expert Lucas Assis told InStyle, ""It's not 'blanco tequila…it's 'tequila blanco.'"
5. Maison No. 9 Rosé by Post Malone
Maison No. 9 was named after the nine of swords, Post's favorite tarot card. Which has us asking, you ok, bro? The nine of swords typically represents anxiety, stress, and sleepless nights. Regardless, this wine bottle will make a pretty dust trap on top of your refrigerator.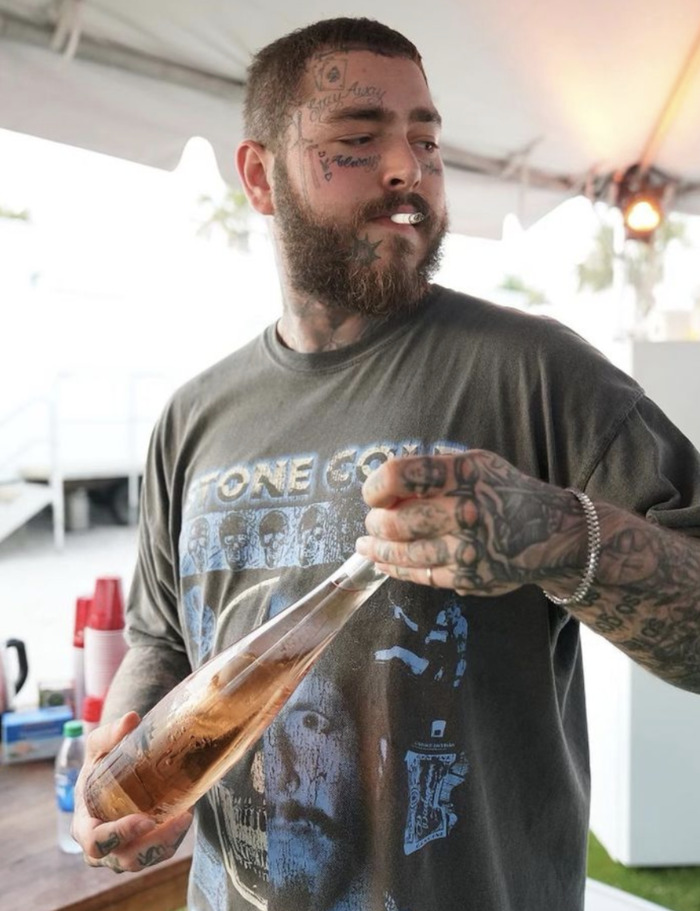 6. Crystal Head Vodka by Dan Aykroyd and John Alexander
Crystal Head Vodka is distilled four times and filtered seven times through layers of crystals, three of which are semi-precious crystals known as Herkimer diamonds. It's also made with pure Newfoundland water and locally grown Canadian corn.
Then, it's all bottled in a skull-shaped bottle designed by Dan Akyroyd and John Alexander. Drink enough of it and you'll forget that there's an Indiana Jones 4.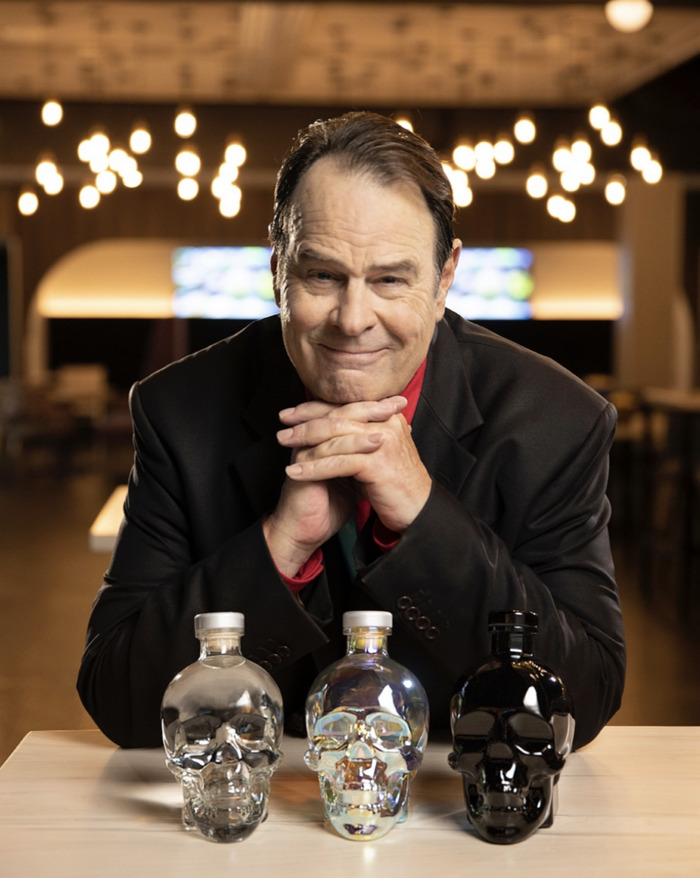 7. Teremana Tequila by Dwayne "The Rock" Johnson
The Rock has relentlessly promoted his new Teremana tequila. While we highly doubt the star of the Fast and the Furious is getting lit all the time, he does seem to genuinely like the stuff.
To create the tequila, Johnson worked with a Mexican family-owned distillery in the highlands of Jalisco. The brand is responsibly sourced and crafted in small batches, by hand. Not Dwayne's hands though. Gotta keep those pretty.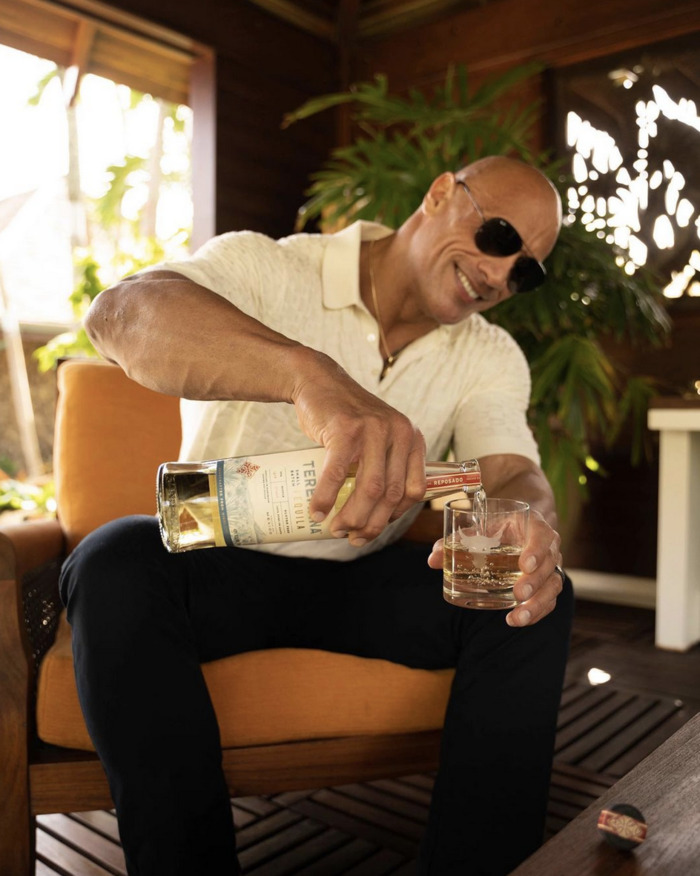 8. The Sassenach Scotch Whiskey by Sam Heughan
If you love Outlander or Jamie Fraser, this one's for you. The Sassenach may cost a little bit more than we'd prefer, but if it comes with a time-traveling sexy Scotsman, we're in.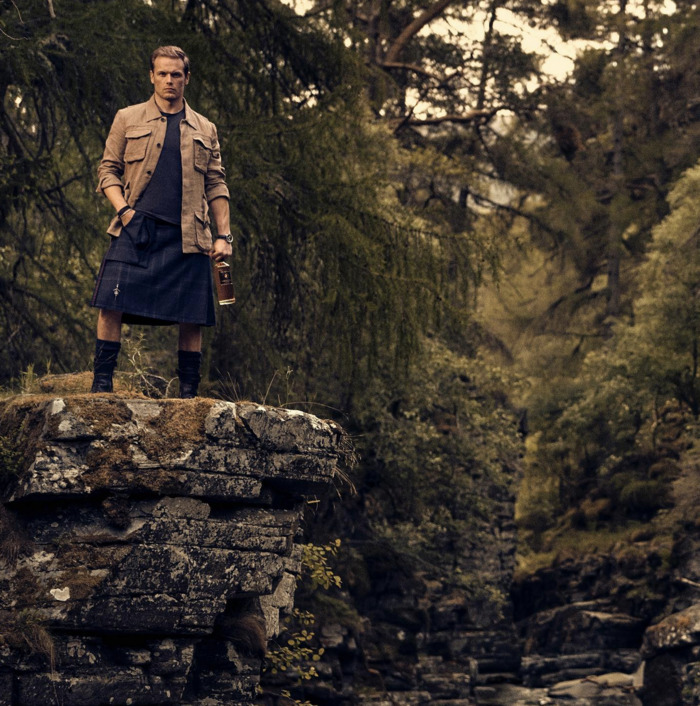 9. King St. Vodka by Kate Hudson
You may think the vodka industry is saturated, and you'd be right. But Kate Hudson saw a gap for female-owned vodka brands and launched King St. Vodka.
Named after her New York City home, Kate's vodka is distilled seven times. We thought about naming a brand after our house, But Apartment 405 doesn't seem to have the same ring to it.

Available on Drizly.
10. Indoggo Gin by Snoop Dogg
Indoggo Gin mixes seven botanicals and all-natural strawberry flavor, is distilled five times, and bottled into a beautiful indigo colored glass bottle. Not that you're going to notice any of this as you pour it into your juice.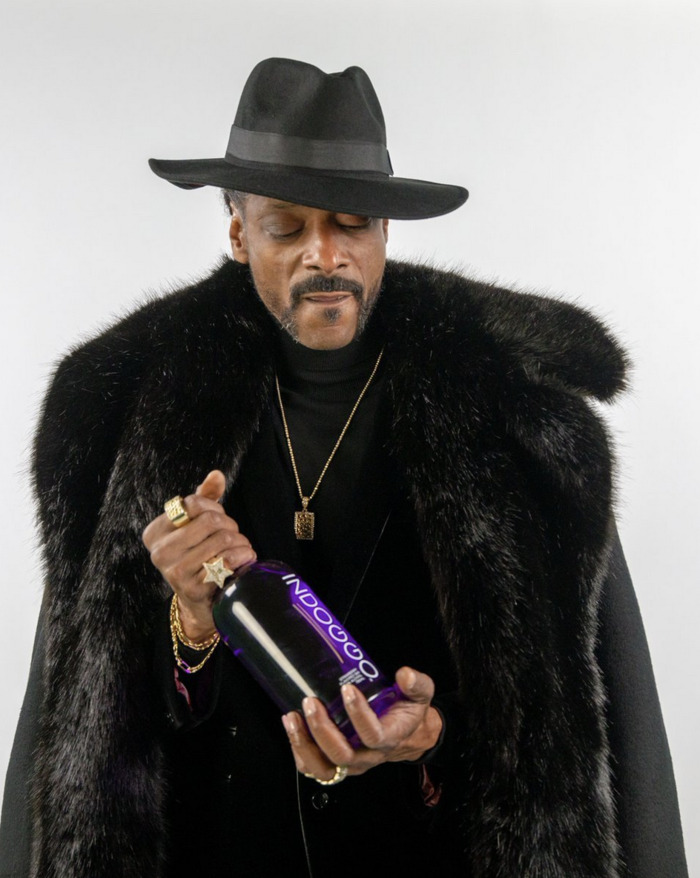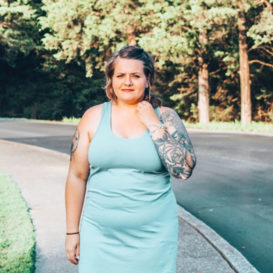 Latest posts by Ashley Hubbard
(see all)