When it comes to Old Bay seasoning we think of one thing and one thing only: Maryland-style blue crabs. But, apparently, the makers of Old Bay had some other ideas. Because they've partnered with the makers of everything from vodka to chocolate.
While Baltimoreans (and the rest of us) are out here shaking their heads, McCormick is out there making money hand over claw. So, here's a look at some of the strangest Old Bay products we've stumbled across in case you want to seriously confuse your taste buds.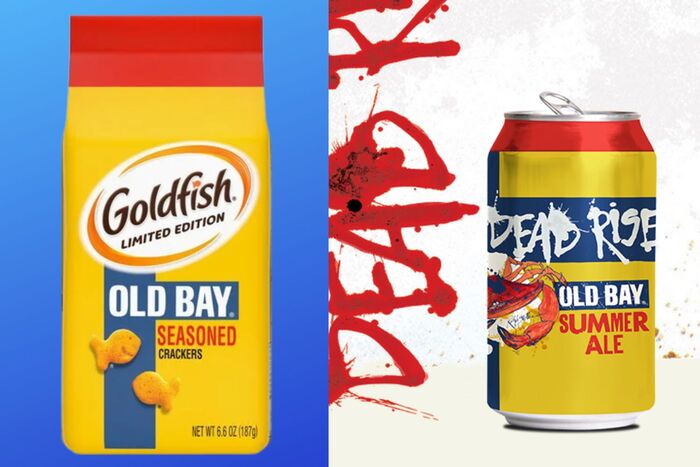 16 Of The Weirdest Old Bay Flavored Products (So Far)
1. Old Bay Caramel Corn
For those who enjoy spicy desserts, this sweet and spicy caramel popcorn is an opportunity to dip your toe in. Into the Chesapeake Bay, if you will. (Make sure to wash it thoroughly afterwards.)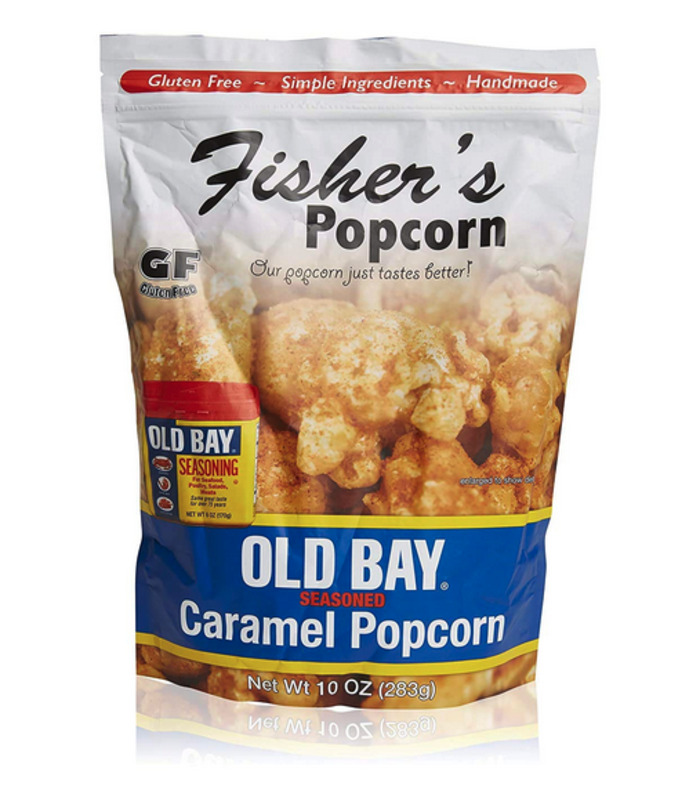 Available on Amazon.
2. Old Bay Dark Chocolate Bars
We love an adventurous chocolate bar. This one blends dark chocolate with the Old Bay flavors of celery salt, dry mustard, paprika, and other spices. Yum?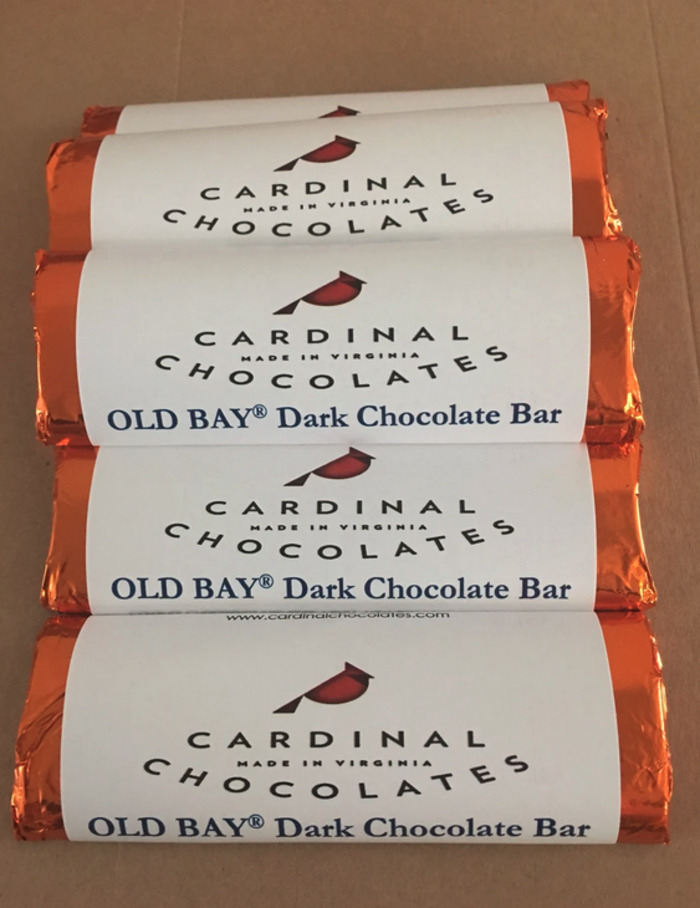 Available on Etsy.
3. Old Bay Goldfish
Finally, a way to enjoy Old Bay on fish. Hmm? What's that?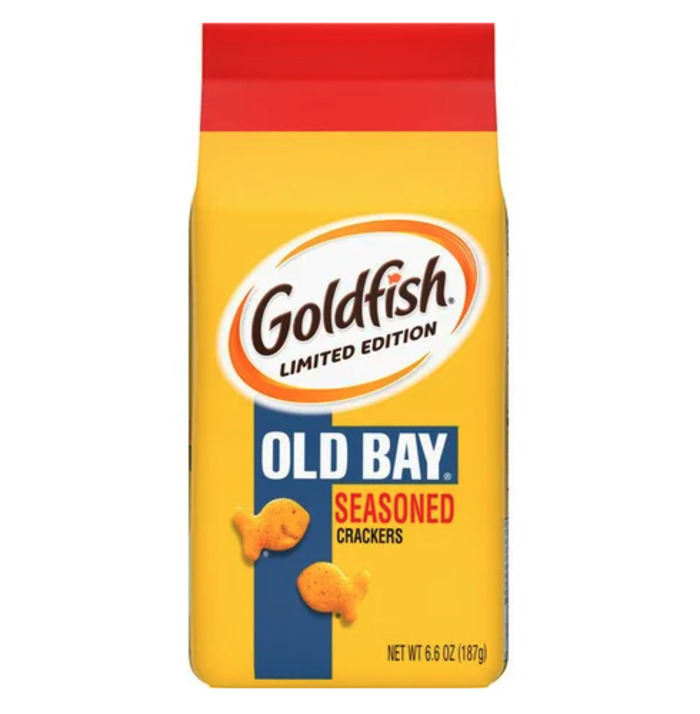 Available at Amazon.
4. Old Bay Sunflower Seeds
All the better to suck all the flavor off of and then spit out onto the floor, my dear.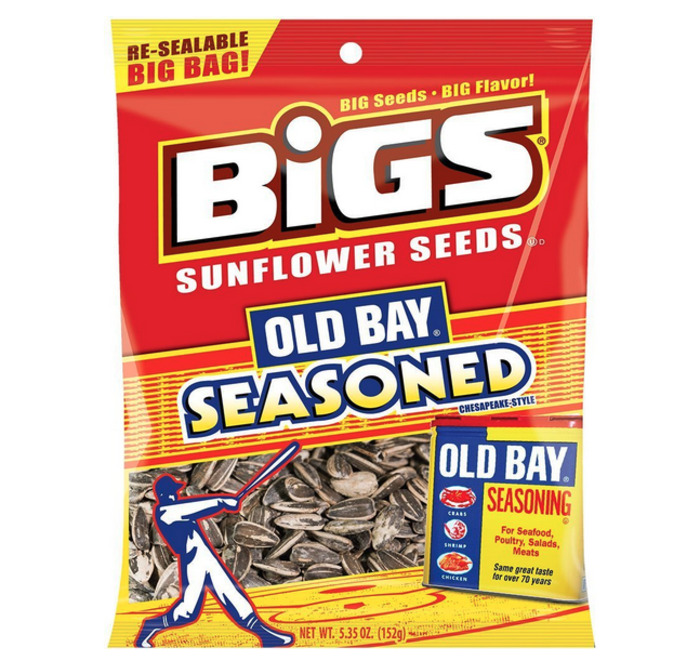 Available on Amazon.
5. Old Bay Vodka
It's a little jarring to think about how they put all the flavor of that vibrant red spice into such a clear liquid. Good thing there's vodka in here to make us not think too much about it.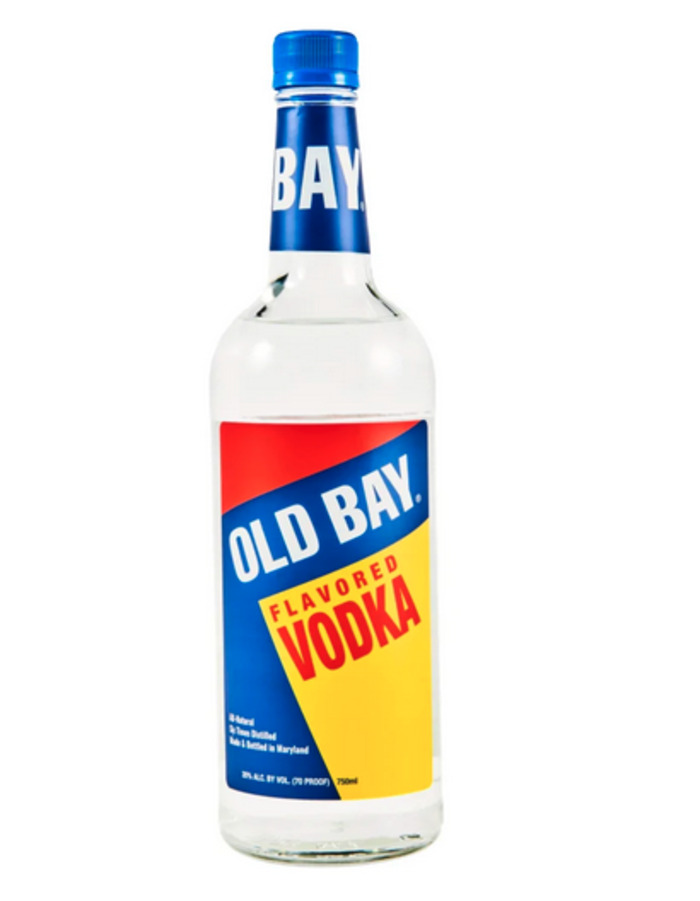 Available at Reserve Bar.
6. Old Bay Potato Chips
Tons of brands have made Old Bay-flavored potato chips, but they all have one thing in common: they're all delicious. And they all have Old Bay. And they're all from potatoes. But, that's it! Oh, and they're all in bags. Ok, now that's it.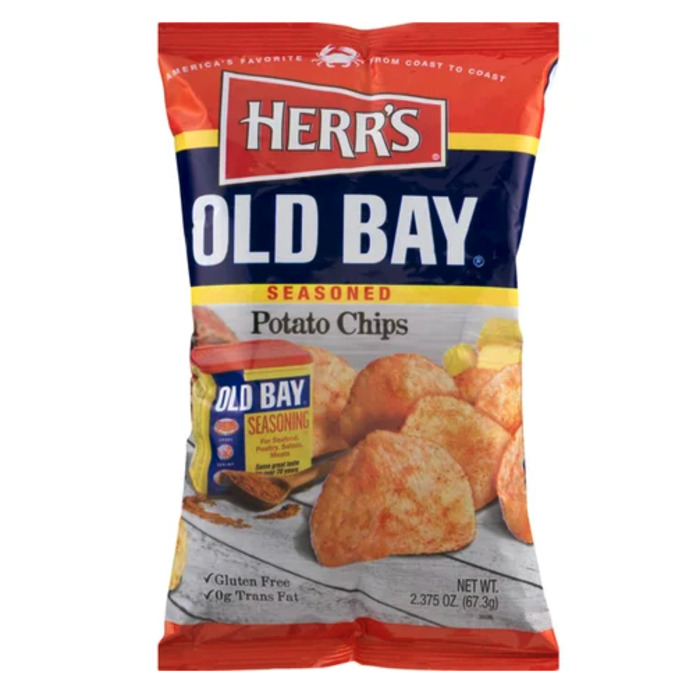 Available at Amazon.
7. Old Bay Snack Mix
This snack mix contains peanuts, salted cashews, garlic cheddar sesame sticks, roasted pepitas, and salted almonds. An unlikely mix that could end up being a chaotic mess? So was The Breakfast Club.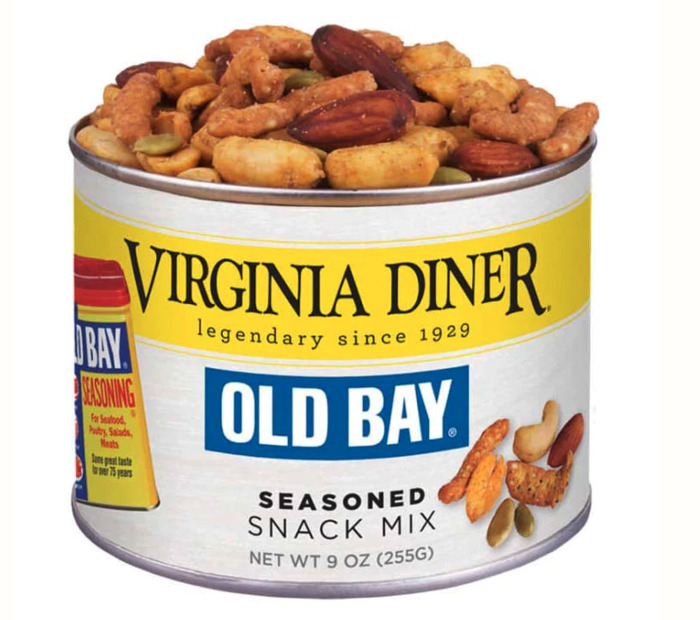 Available at Amazon.
8. Old Bay Cheese Curls
We all have a soft spot in our hearts for flavored-packing peanuts. The kick of Old Bay is just an added bonus when it comes to this beloved classic.
The back of this bag has a small blurb about Old Bay with the header "The Older the Better." We'd normally find this off-putting in a food setting, but all is forgiven by the "freshness guaranteed" stamp. And the fact that we read it after we finished them.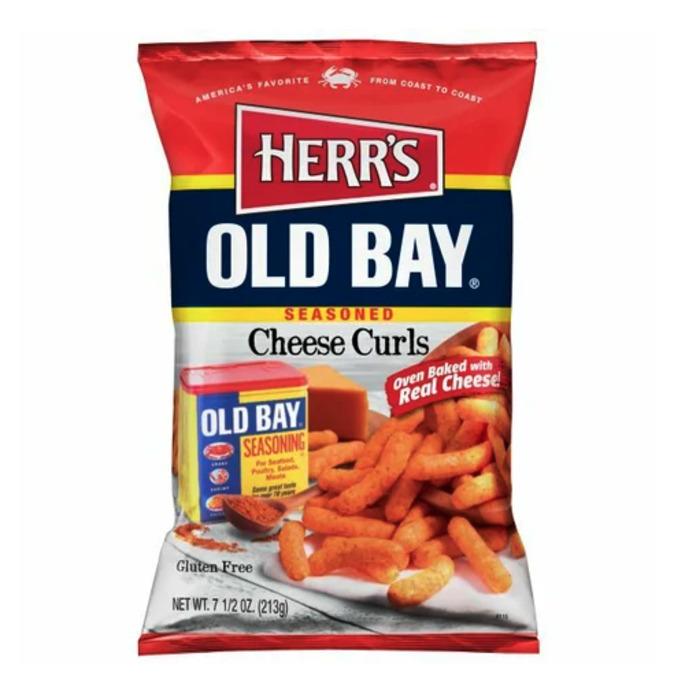 Available at Amazon.
9. Chesapeake Style Popcorn
It's marketed as "Chesapeake style," but we know it. You know it. They know it. They know we know it. We know they know we know it. What's important is that you can have fistful after fistful of popcorn seasoned with definitely not Old Bay.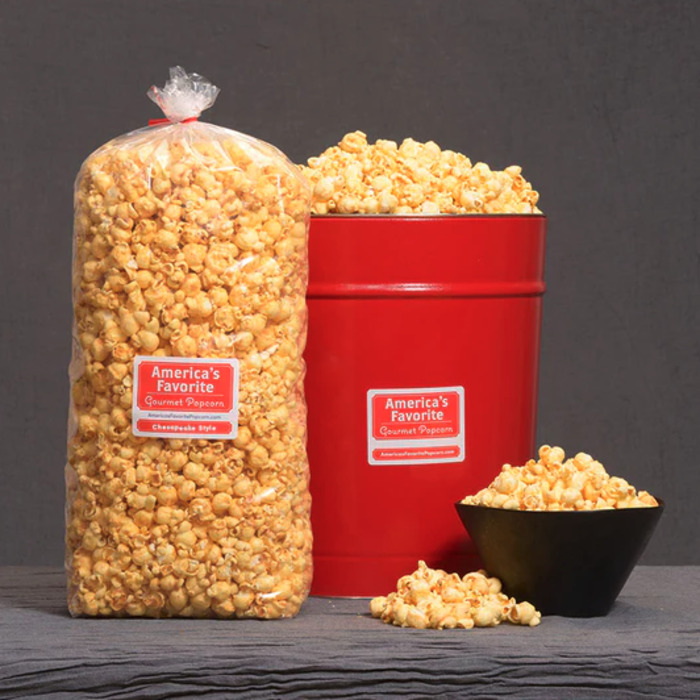 Available at America's Favorite Gourmet Popcorn.
10. Old Bay Bloody Mary Mix
The trendy bars these days are putting the kitchen sink into their Bloody Marys, but you can bring a little funk into what's becoming the boozy freak-shake of our time simply by buying a mix with the built-in flavor party of Old Bay!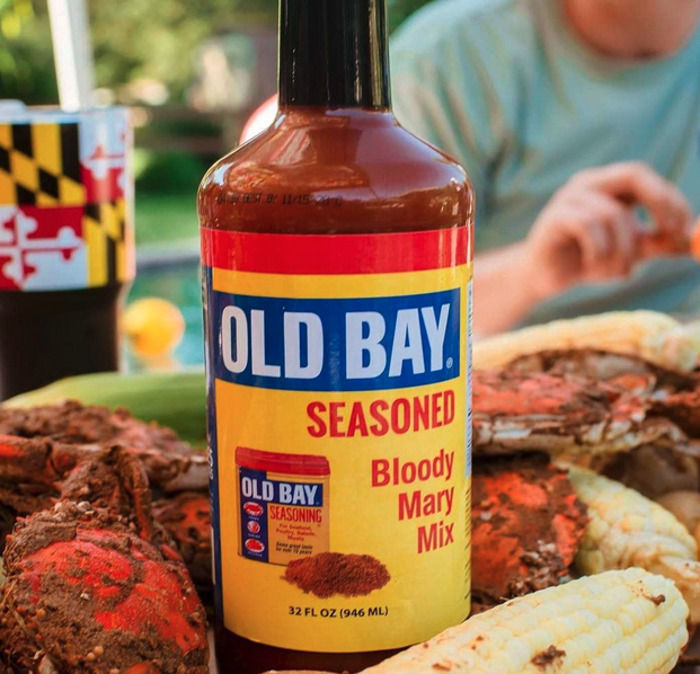 Available on Amazon.
11. Flying Dog Old Bay Summer Ale
If you thought alternating between eating your crab and drinking your beer was too much work, here you go. How do you feel about TV/VCR combos?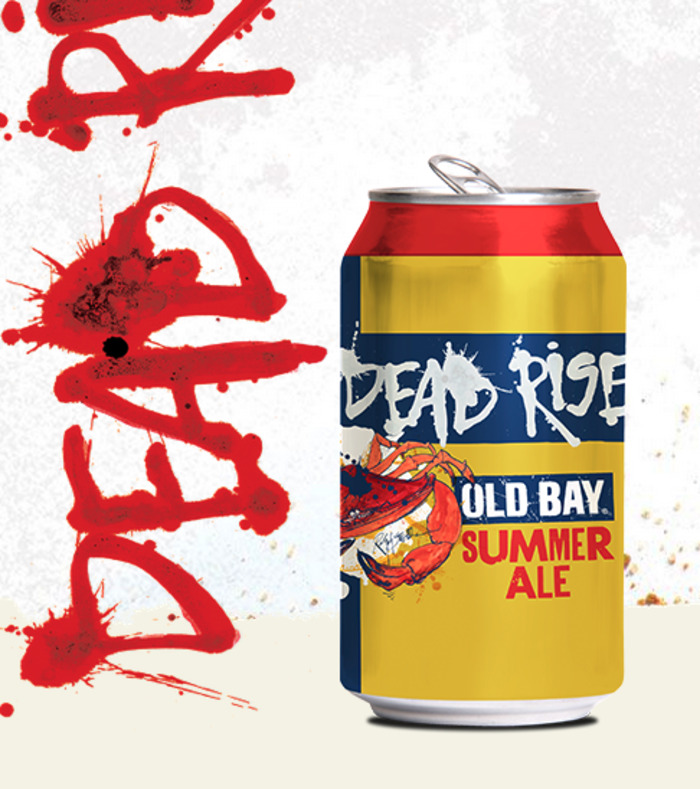 Available at Drizly.
12. Old Bay Onesie
Alright, this one's not really edible (unless you try really hard) but you'll look like a snack. And it's important to be cozy while munching on the other snacks.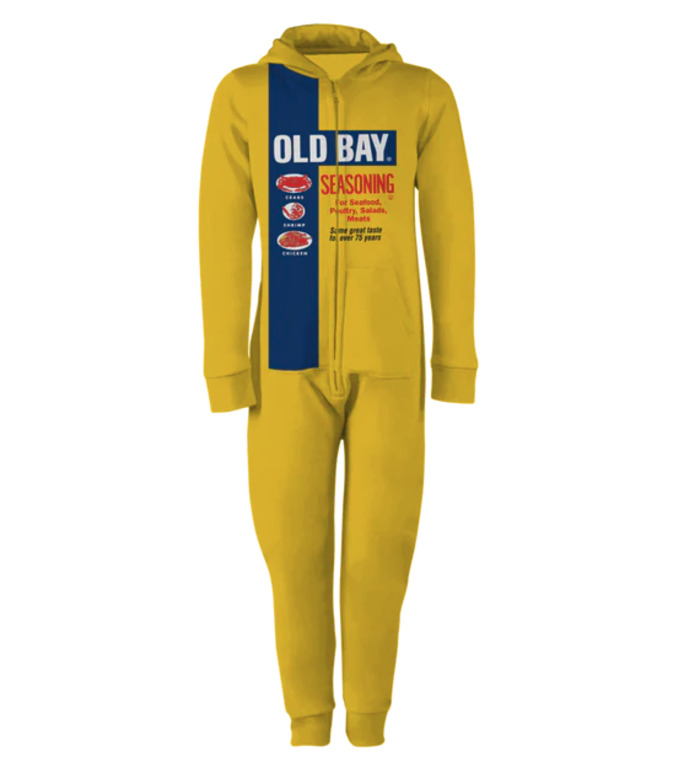 Available at Route One Apparel.
13. Old Bay Cookies
These cookies claim to be a savory treat, but we're a little skeptical. Does it seem like someone that was aggressively proud of their Maryland roots would eat just to prove their love? Yes. Would we eat them if they were put in front of us? Also yes.


Available on Etsy.
14. Old Bay Virginia Peanuts
Chesapeake Bay seasoning meets Virginia peanuts. America truly is a cultural melting pot. As long as the only thing we need to accept about one another is food and not, like, values or autonomy.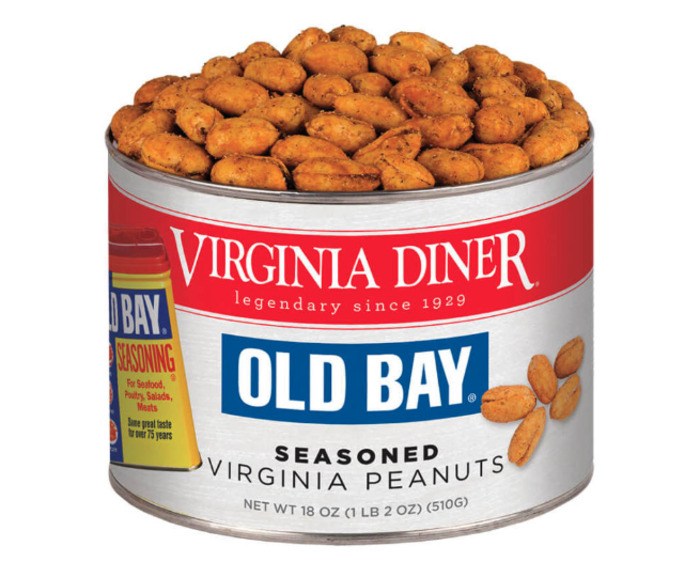 Available at Virginia Diner.
15. Old Bay Hot Sauce
If you thought our Virginia Peanuts caption was spicy, you should try this hot sauce. Frank's, you might have to make some room.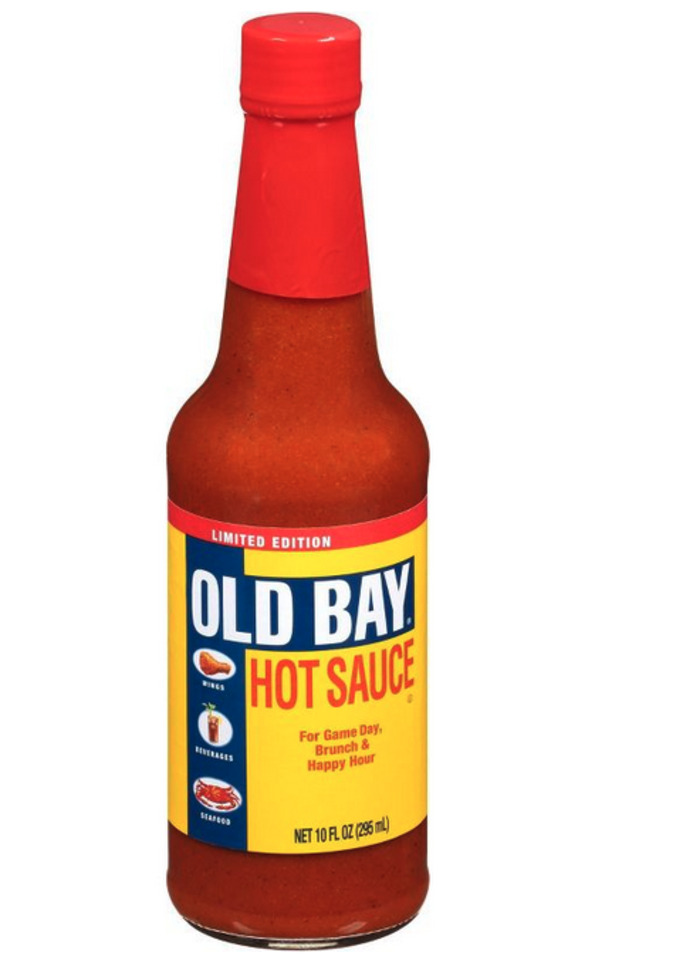 Available at Target.
16. Old Bay Marshmallows
This is for the hardcore Old Bay fans. And here? Here, there's no chocolate to hide behind. Go big or go home. Or prank your friends by offering them a s'more.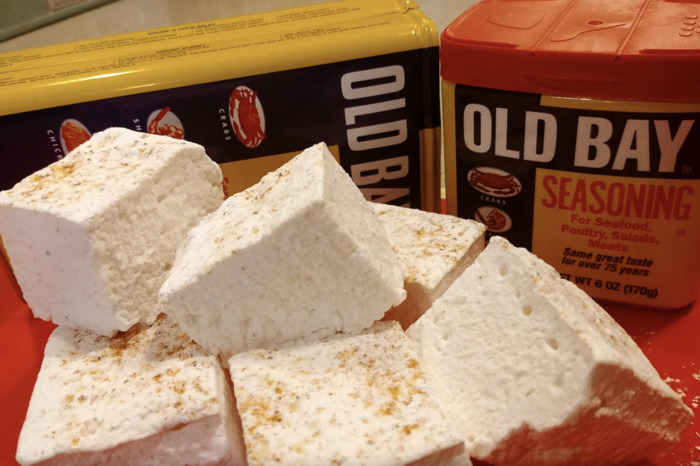 Available on Etsy.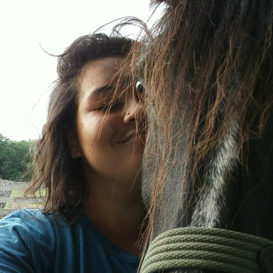 Latest posts by Hebba Gouda
(see all)