If you're anything like us, summer is defined by copious amounts of ice cream. We'll eat it in all forms and flavors, but the masterminds behind Van Leeuwen are really pushing our limits with their new release of Grey Poupon ice cream.
Yeah. Like the mustard.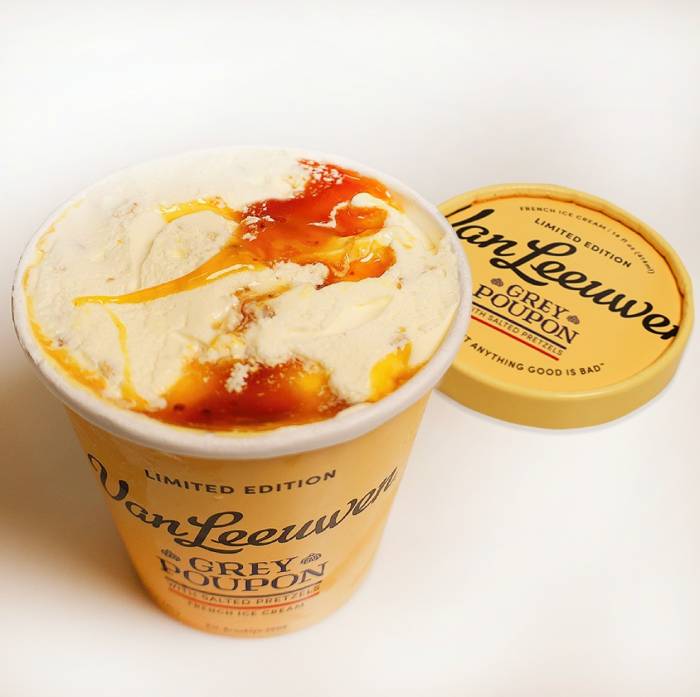 We're not sure if a time machine took us back to April 1st, or if our palates have have only been operating at 75 percent until now. But this combo is making us question more things than the coupling of Pete and Kim.
So come with us as we dive into the details of the new Van Leeuwen Grey Poupon ice cream. Double points for a cannonball!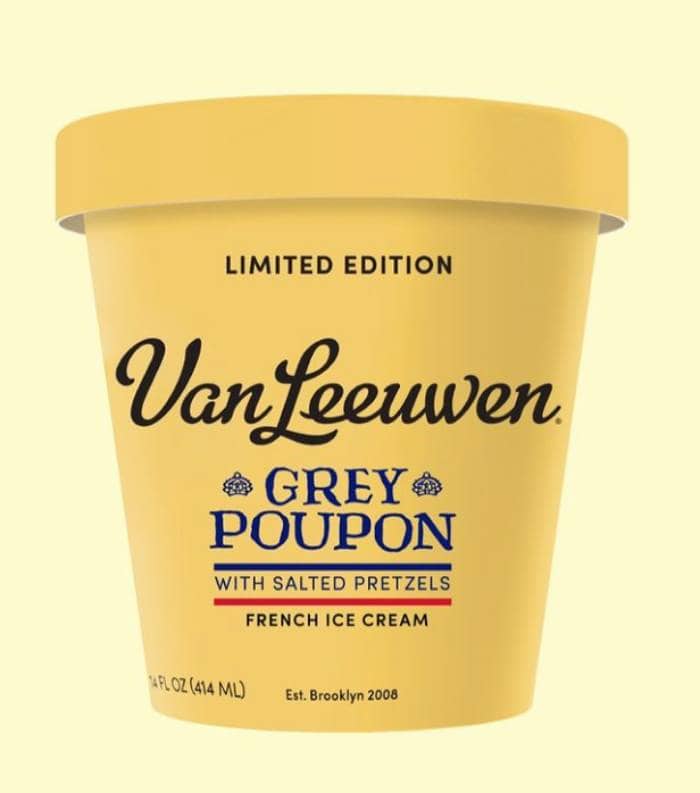 Mustard For Dessert: The Van Leeuwen Grey Poupon Ice Cream
This Frankensteinien frozen treat starts with a base of French ice cream, and then it swirls in honey-dijon mustard and salted pretzels. It's giving us sweet and savory vibes that we love to see, with an added bit of je ne sais quoi.
That's French for, "you sure about this, bro?"
Van Leeuwen writes, "Grey Poupon elevates any meal to something worth savoring, so why not ice cream, especially French Ice Cream?" Ok, we hear you, we see you, but also…it's pretty good on sandwiches.
This surprising combination isn't Van Leeuwen's first foray into odd flavor combinations. In the summer of 2021 they released a Kraft Mac and Cheese ice cream, and it was received with shocking enthusiasm.
And Grey Poupon doesn't get any points for following normal food status quo either! Back in October 2021 they released a white wine infused with Grey Poupon mustard seeds called La Moutarde Vin. And to their credit, after all of this, we definitely need a drink.
Either everyone has just given up and will try absolutely anything to feel something, or both of their R&D teams knows something we don't. We hear their offices are based suspiciously close to Area 51…
Other Van Leeuwen Summer Flavors
If you don't want to venture into the world of mustard mixed with milk and sugar, Van Leeuwen is releasing some new summer flavors for the plebeian palate, as well. This line-up includes Campfire S'mores, Summer Peach Crisp, Honey Cornbread with Strawberry Jam, and Espresso Fior di Latte Chip.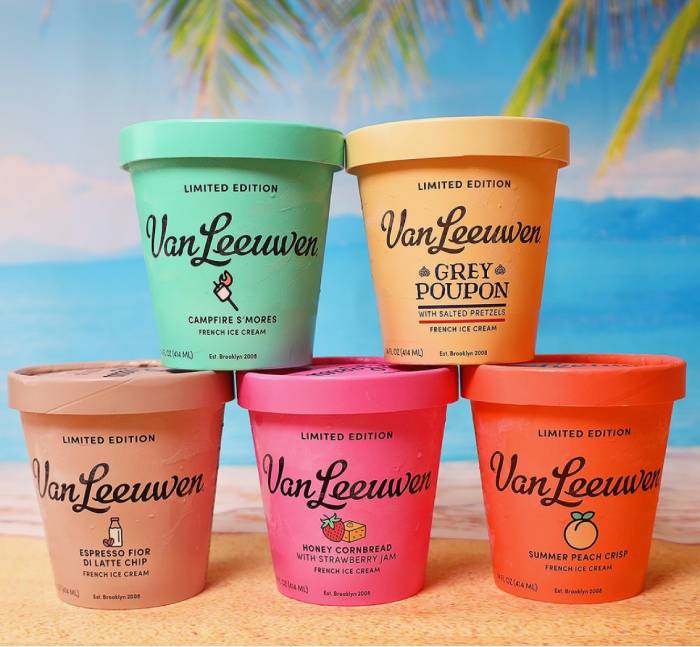 These flavors are fancy enough that they got an invite to a summer Hamptons party. But still basic enough to get a little too excited about the lobster dinner. Apparently, you're supposed to eat them. Not use them for a puppet show.
Starting June 1st, the new flavors will be available in 3,500 Walmart locations for a 10-week period. Bon appetit! (That's French for, "good luck trying to get your toddler to try this.")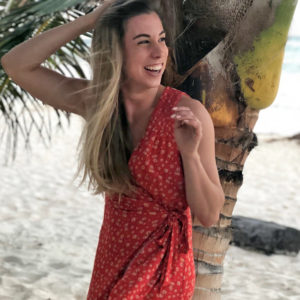 Latest posts by Hannah Rex
(see all)