Well, McDonald's is back at it again. No, not with the broken ice cream machine (they swear they're looking into that though) or the underpayment of workers (that, no so much). Nope, this time McDonald's Sprite is trending, so here are the best memes we could find.
What's the deal with their Sprite? Apparently, it's not like other Sprites. Or soft drinks… though, Four Loko might have something to say about that.


Reportedly, the McDonald's version tastes "more intense" than the version of the lemon-lime soda that you can get in stores. Kevin Abstract kicked off the Sprite meme in 2017 with his "it tastes different" tweet, and Twitter has been returning to it every few months ever since.
The Best Sprite Memes We Could Find Before Coffee
1. Well, we're awake now.
That first sip of McDonald's Sprite be like! pic.twitter.com/YzVx63LSdQ

— Cara (@rara_whats_good) January 8, 2022
2. They're still going to knock your glass off the counter, though.

3. The CDC says it's ok.

4. See, this is why we don't go to McDonald's.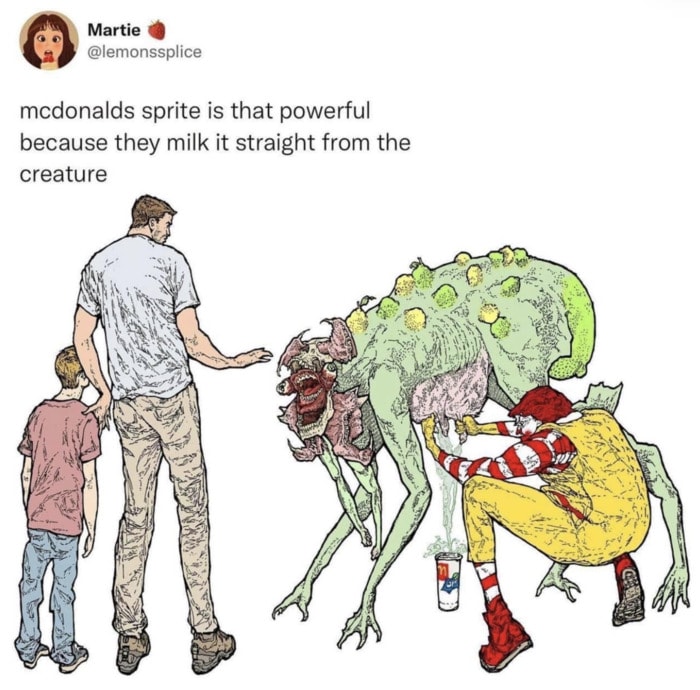 5. If you forgot to order the Men in Black model.

6. Whether that is a good superpower is to be determined.
drinking my McDonald's sprite in 20 degree weather.
surely I will have a super power after this pic.twitter.com/4URsppqObm

— diddy (@sihyeonbonk) January 5, 2022
7. When you want to need to reach Samara but you can't find a CRT TV anywhere… Sprite!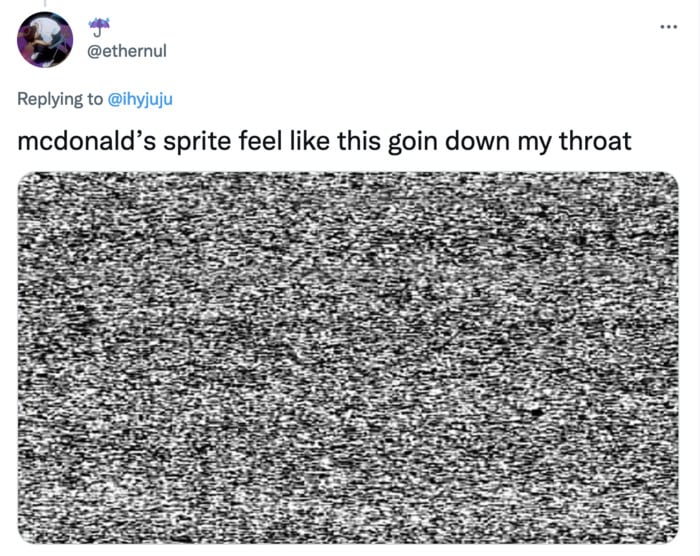 8. Hey…Geek Squad?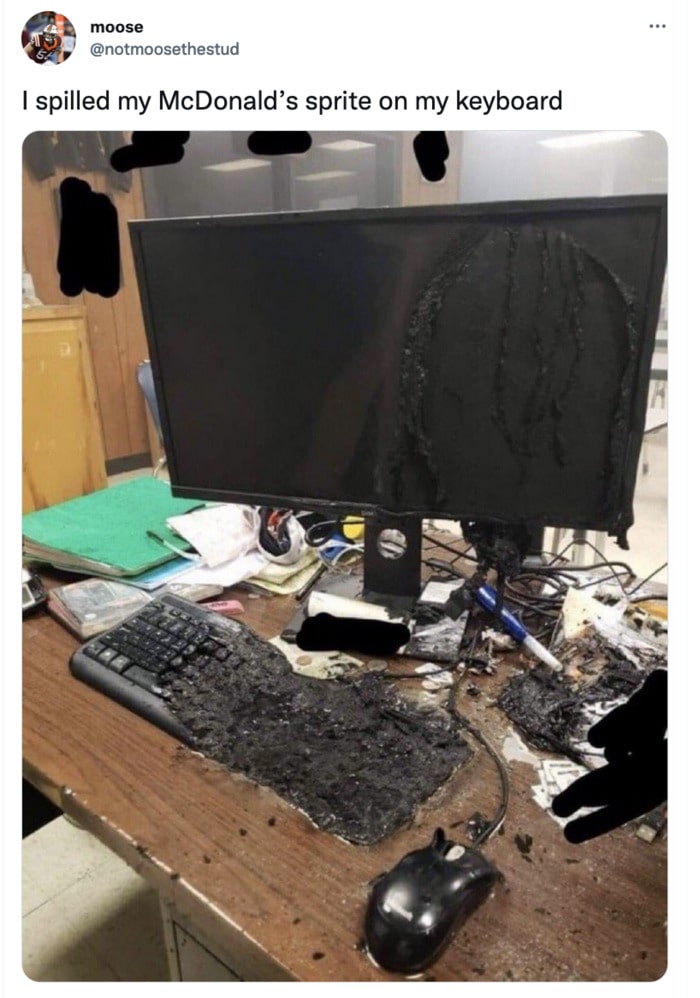 9. Is that what was in Marsellus Wallace's briefcase?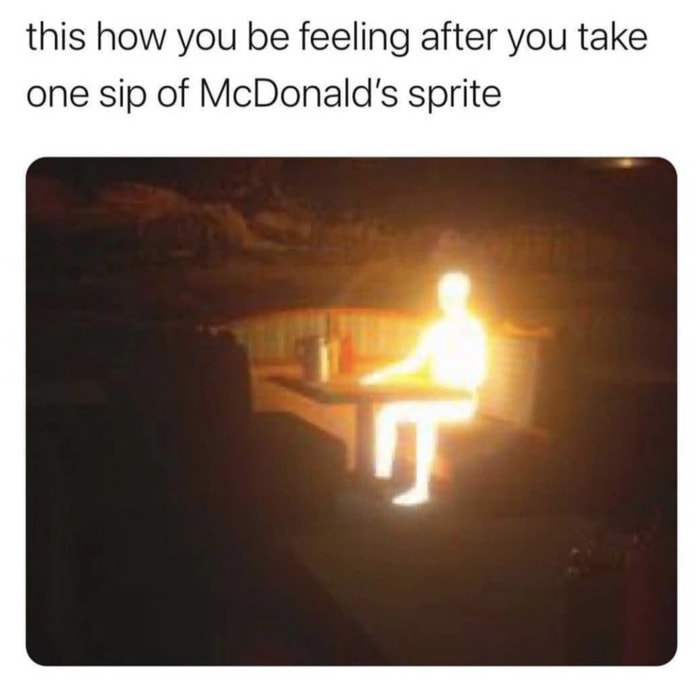 10. Spicy.
Trying to survive that first sip of McDonald's Sprite is something else. pic.twitter.com/KwfP1QZ725

— Jermaine (@JermaineWatkins) January 8, 2022
11. Pete Davidson really is everywhere these days.
12. Spoiler alert.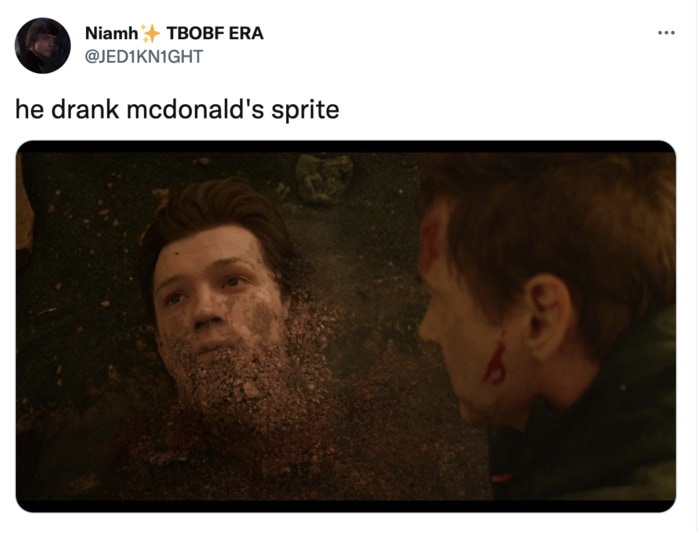 13. Nope, just our taste buds.

14. We've got the Ouija Board and a McDonald's Sprite. Anything else we need?
15. We can still taste colors.
I had McDonald's sprite last nite pic.twitter.com/kR6z9TB0Fc

— Cheria (ReRe) (@mzrere2u) January 8, 2022
16. Pep Boys approved.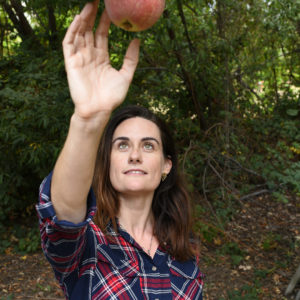 Latest posts by Rebecca Swanner
(see all)