We always love a good fall cocktail. Whether it's on a rooftop bar or in a dimly lit speakeasy somewhere only the cool kids know about. And, while summer is our favorite time to enjoy an outdoor drink, once fall's cool breezes set in, we're more than happy to cozy up with a blanket and a hot toddy.
Or an apple cider. Or…ok, seriously, could you just turn the heat up in here? Here's a collection of delicious fall cocktails that feature all the autumnal flavors of the season from apple to pumpkin.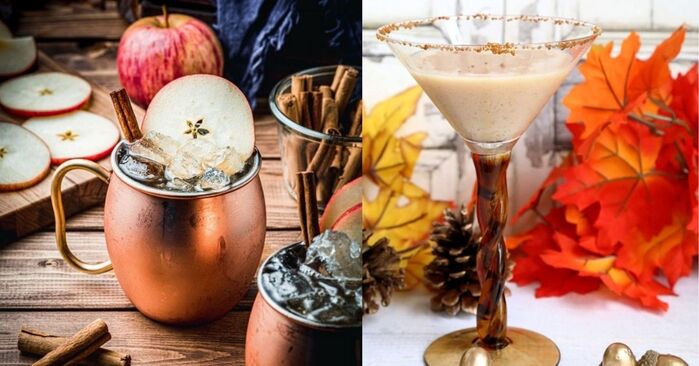 Fall Cocktails to Try This Season
1. White Pumpkin Cocktail
This fall cocktail combines honey, vanilla, and rum with pumpkin pie spice to create the best spiked PSL yet.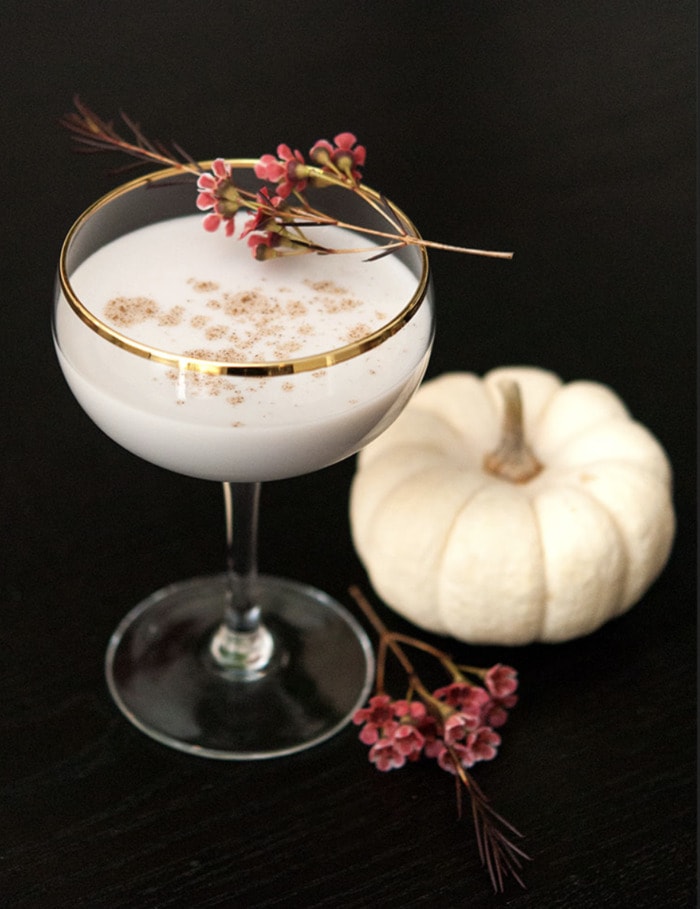 2. Apple Cider Mule
Not sure what to do with all that leftover apple cider in that fridge? Shake up this twist on the classic Moscow Mule cocktail topped with apple slices. It uses the fall flavor of ginger beer but swaps bourbon for rum.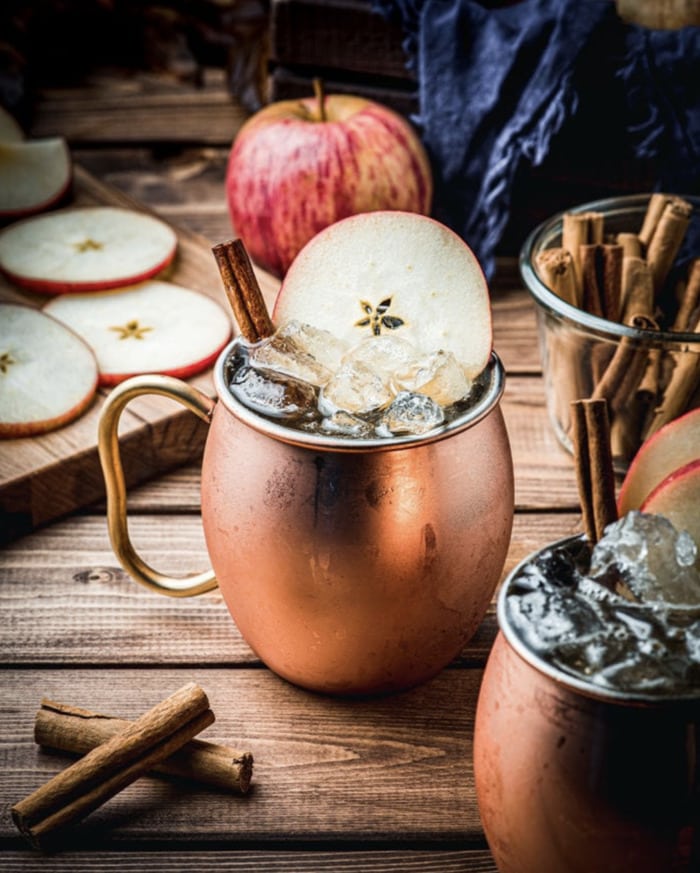 3. Blood Orange Margarita
Take the idea that margaritas are only for summer and throw it in the trash right next to that wilted spring mix. Then make this blood orange margarita. With salt.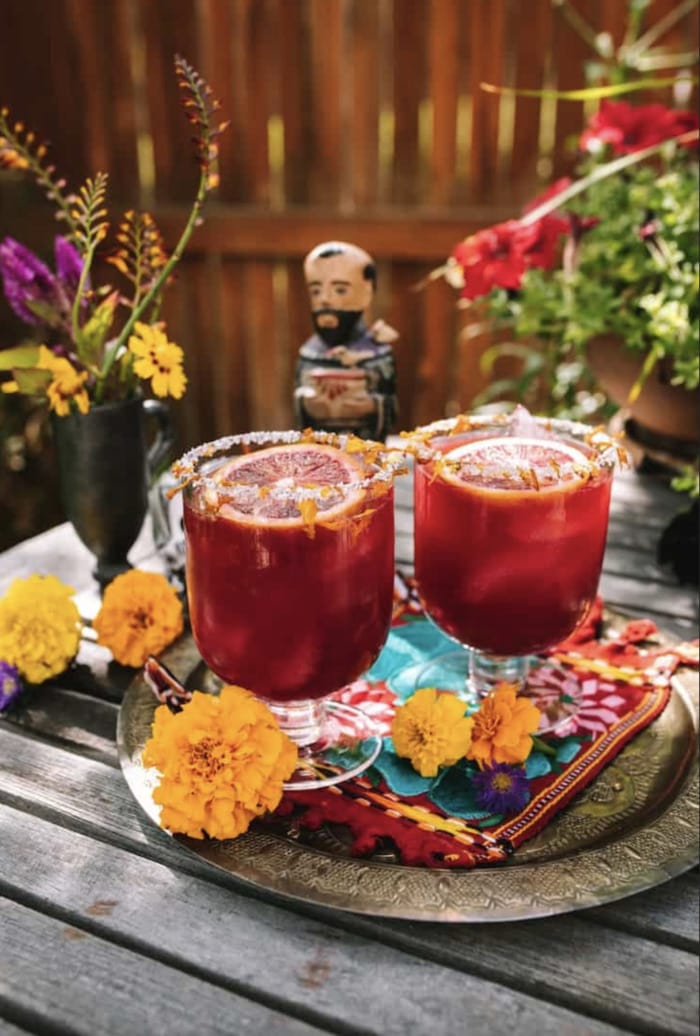 4. Butterbeer Shots
Skip the trip to Diagon Alley and make your own Harry Potter-themed Butterbeer cocktail at home by combining vanilla vodka and butterscotch schnapps. Drink enough of them and you might start to see owls.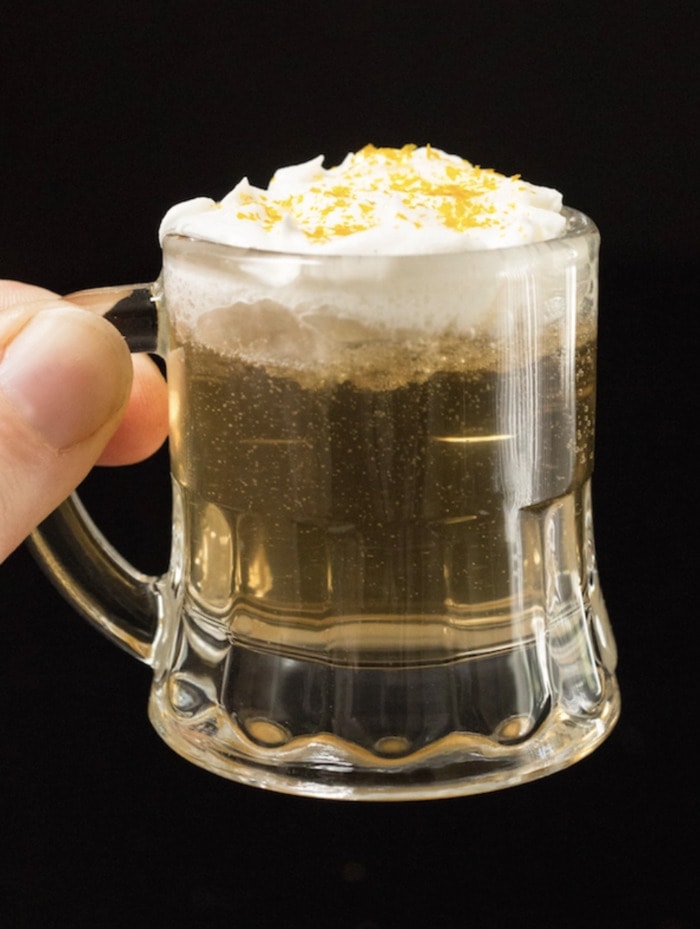 5. Cherry Pomegranate Champagne Cocktail
Unlike Persephone, you probably won't be stuck in the underworld if you drink one of these champagne cocktails made with sparkling wine. No promises, though.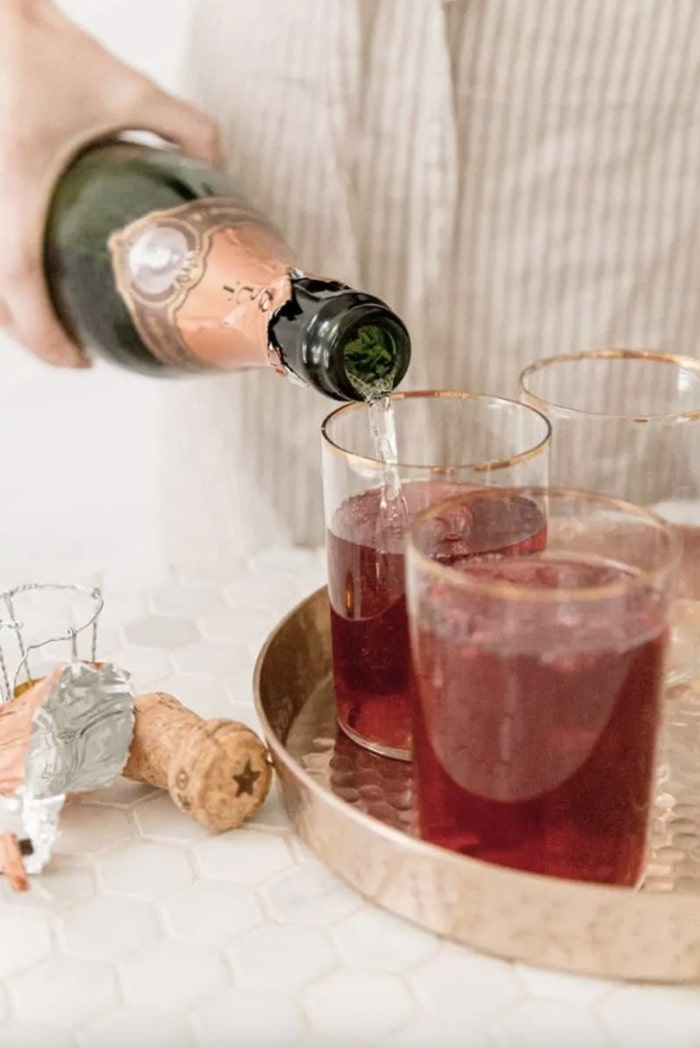 6. Pumpkin Coquito
A coquito is Puerto Rico's version of eggnog. Which means this is a pumpkin spice version of eggnog. One more level and we're gonna have to ask Christopher Nolan for the rights to this fall drink.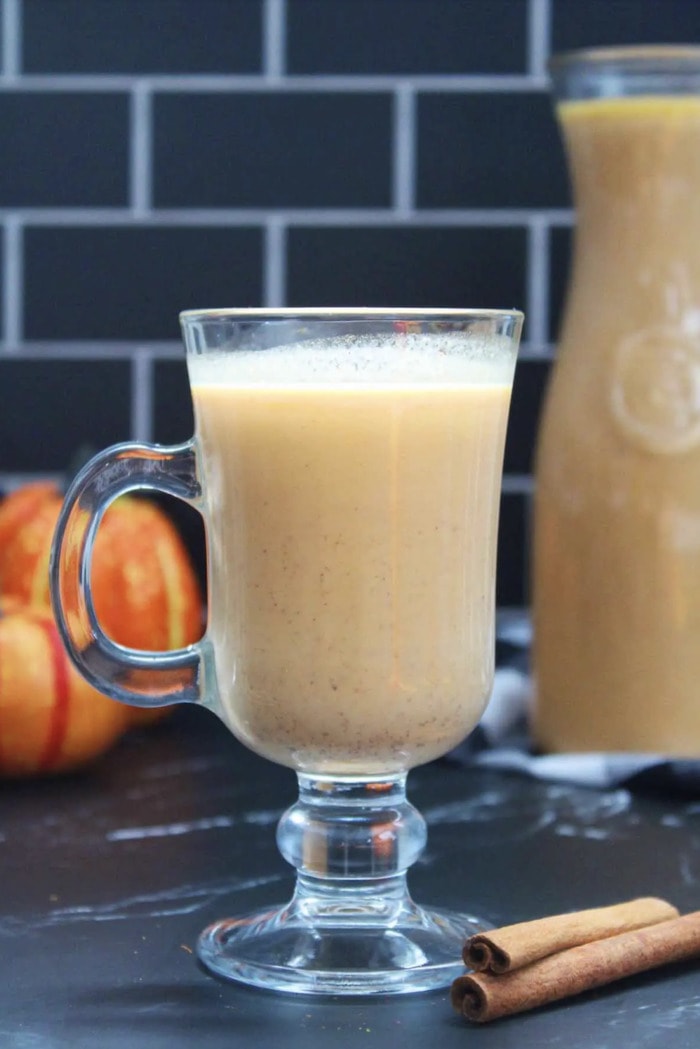 7. Blackberry Sage Margarita
This margarita made with blackberries, lemon juice, and maple syrup is great for cleansing the mind after a long day of Zoom meetings. Add extra tequila as necessary. Or forget the other ingredients and only use tequila.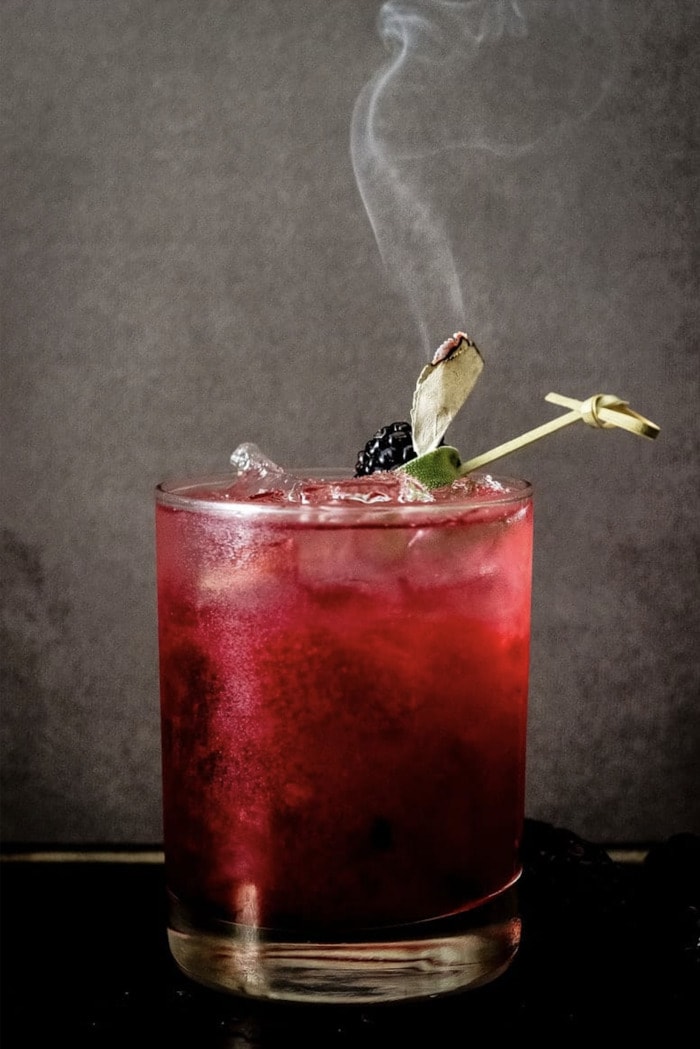 8. Pumpkin Pie Martini
This sweet martini is what Bond drinks when no one is looking.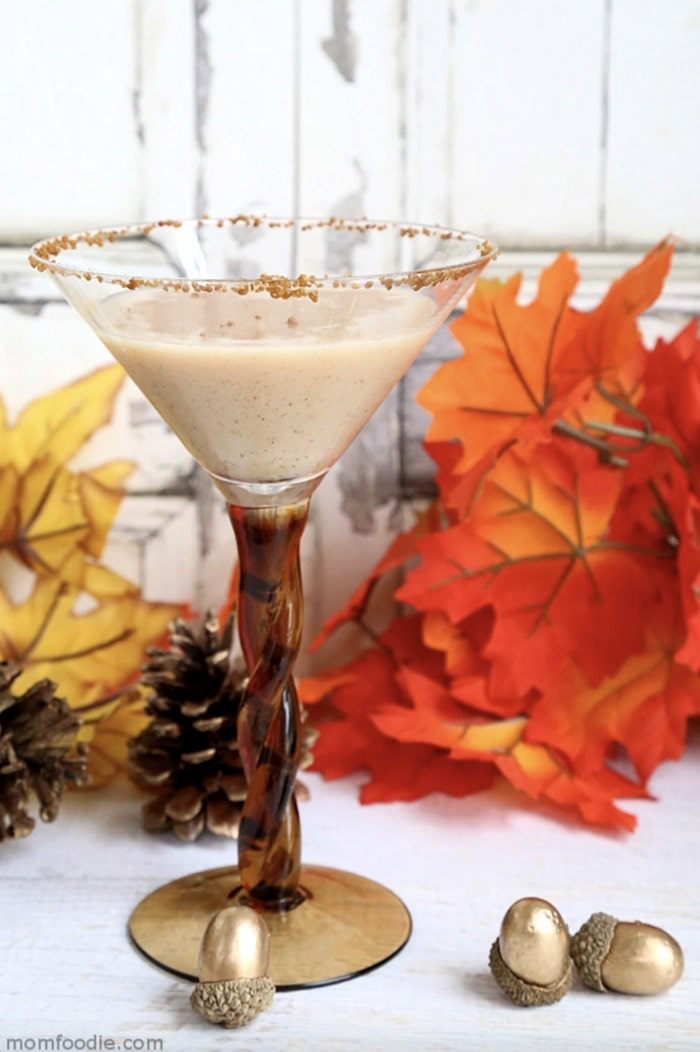 9. Spiced Blood Orange Dark and Stormy
A classic Dark and Stormy blends ginger beer and rum together for a spicy and sweet cocktail. This citrus-forward take on the drink uses seasonal blood orange juice to give it a brighter flavor.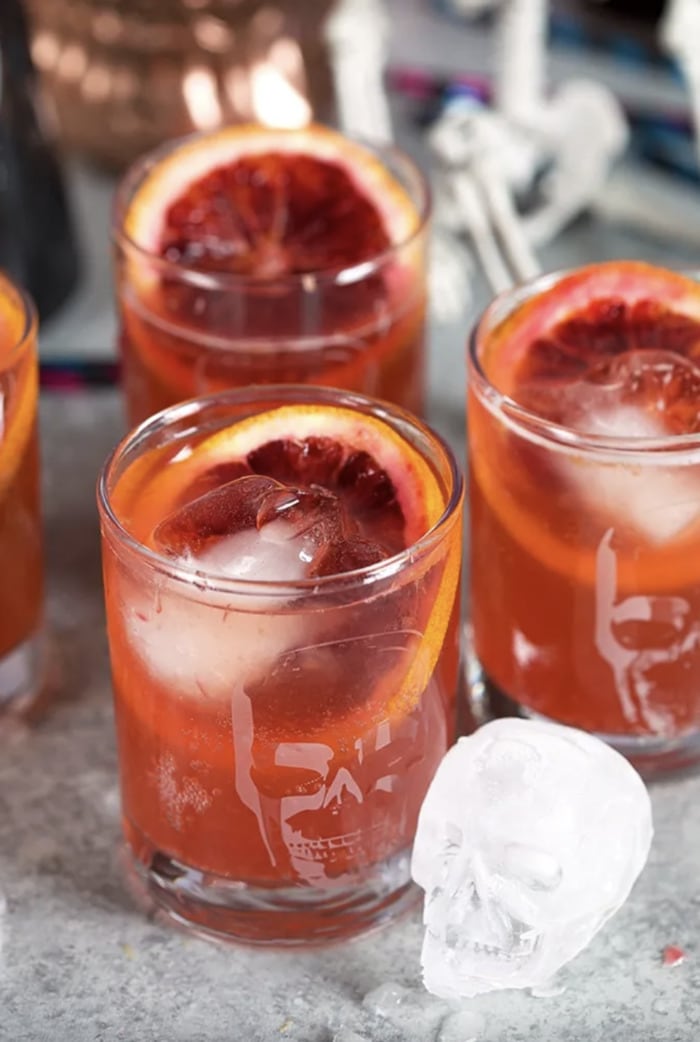 10. Cinnamon Maple White Russian
The Dude would approve of this White Russian made with vanilla vodka, cinnamon, and maple syrup. A pitcher of these would really tie the room together.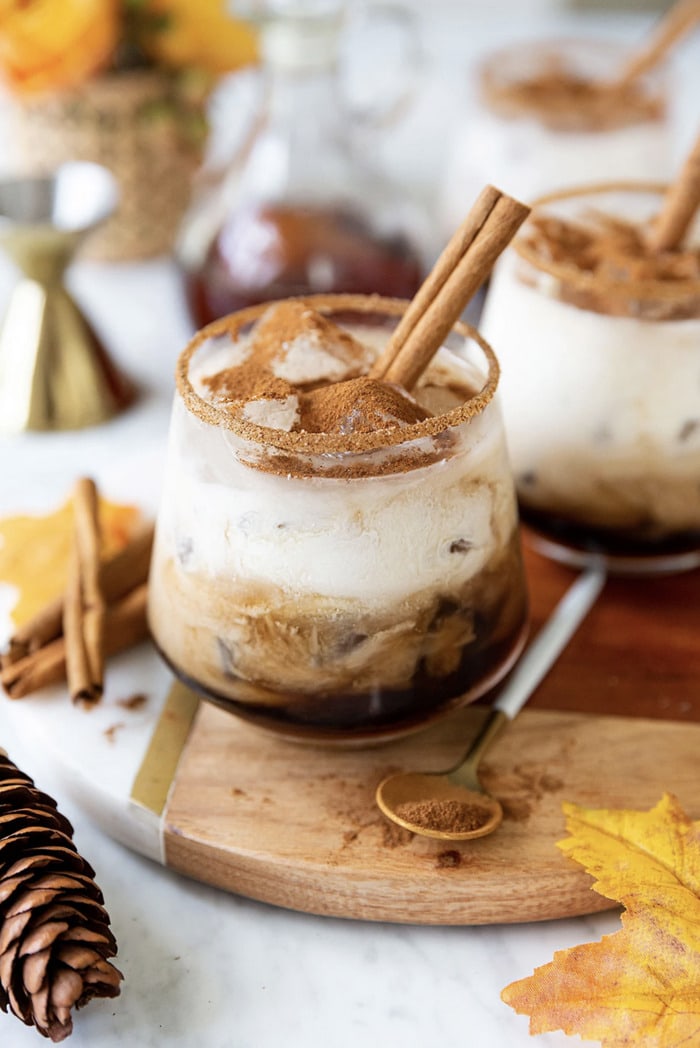 11. Pomegranate and Ginger Mocktail
Elderflower and pomegranate juice come together with a touch of fresh ginger in this seasonal mocktail that could also work around the holidays. This tree isn't going to decorate itself, you know. (It's non-alcoholic, but you could swap in St. Germain if you want to make it boozy.)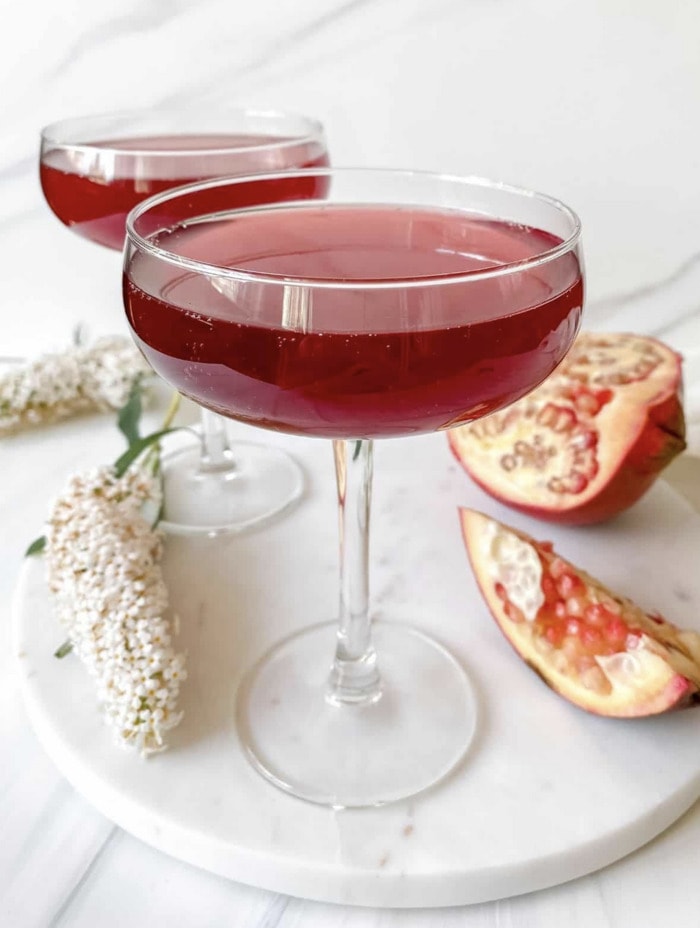 12. Black Walnut Old Fashioned
When it comes to winter warmers, it's hard not to include the old fashioned. (And, gloves.) This version combines the flavors of chocolate, orange, black walnut, and, well, whiskey, to create a fall cocktail you won't want to share.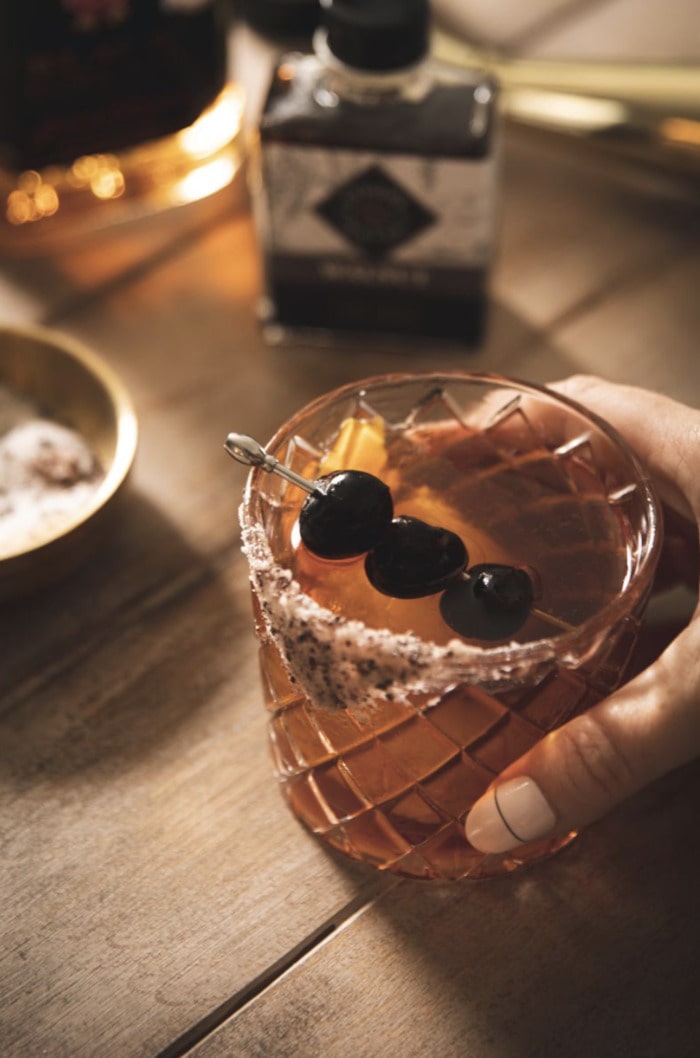 13. Toffee Apple Cider Fireball Hot Toddy
Say that three times fast. Then try again after having one of these fall cocktails. Spice meets sweet butterscotch meets apple cider in this drink that is probably going to give us a hangover but we're going to have three of anyway.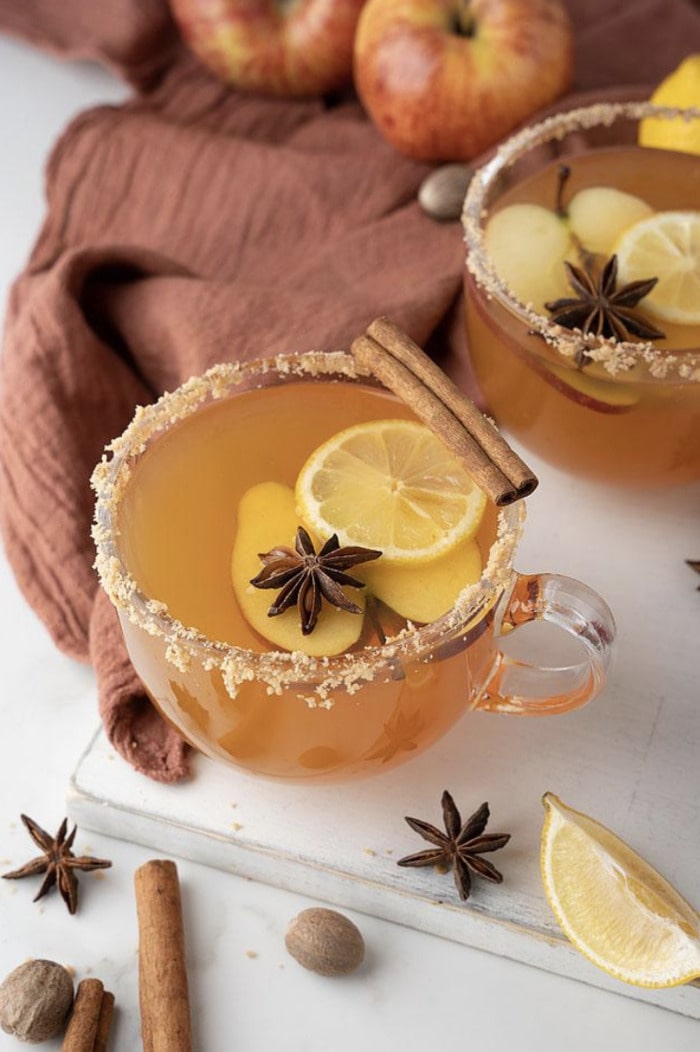 14. Cinnamon Cider Bouldevardier
On its own, the Bouldevardier — a combination of bourbon, vermouth, and Campari — is one of the best classic cocktails. Blend those ingredients with apple cider and cinnamon simple syrup (recipe included) and you've probably upset a bunch of mixology snobs. Which just means more for us.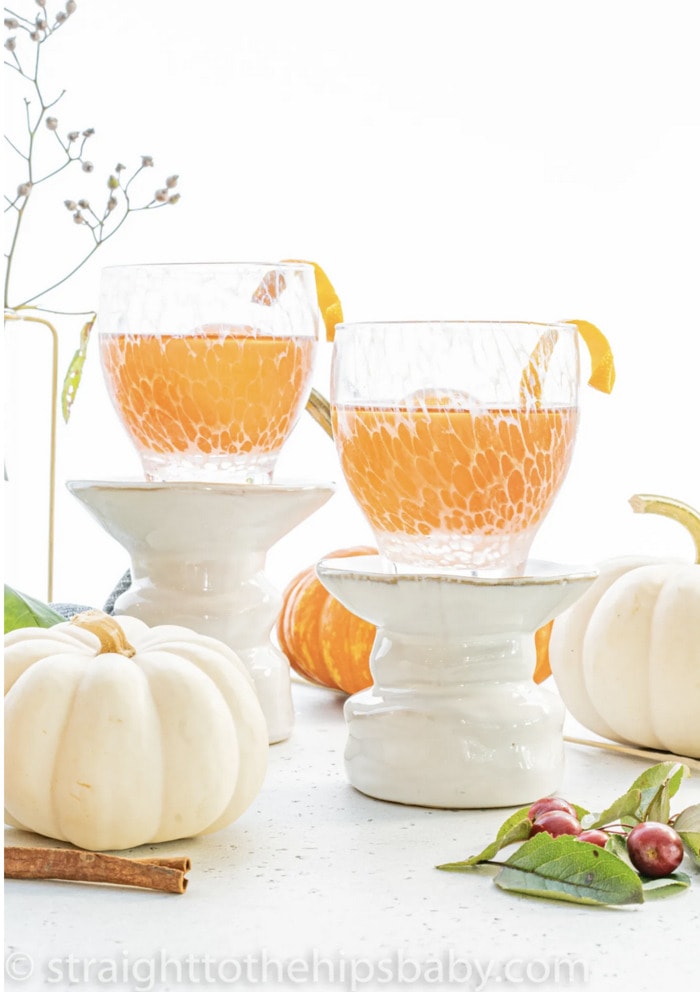 15. Espresso Martini
The espresso martini isn't necessarily a fall cocktail. But it's also not not one. Do with that information what you will.

16. Pumpkin Spice White Russian
If Starbucks had a speakeasy, this Pumpkin Spice White Russian would be on the menu. Along with that Gingerbread latte that seems to have gotten lost on its way back to the bar.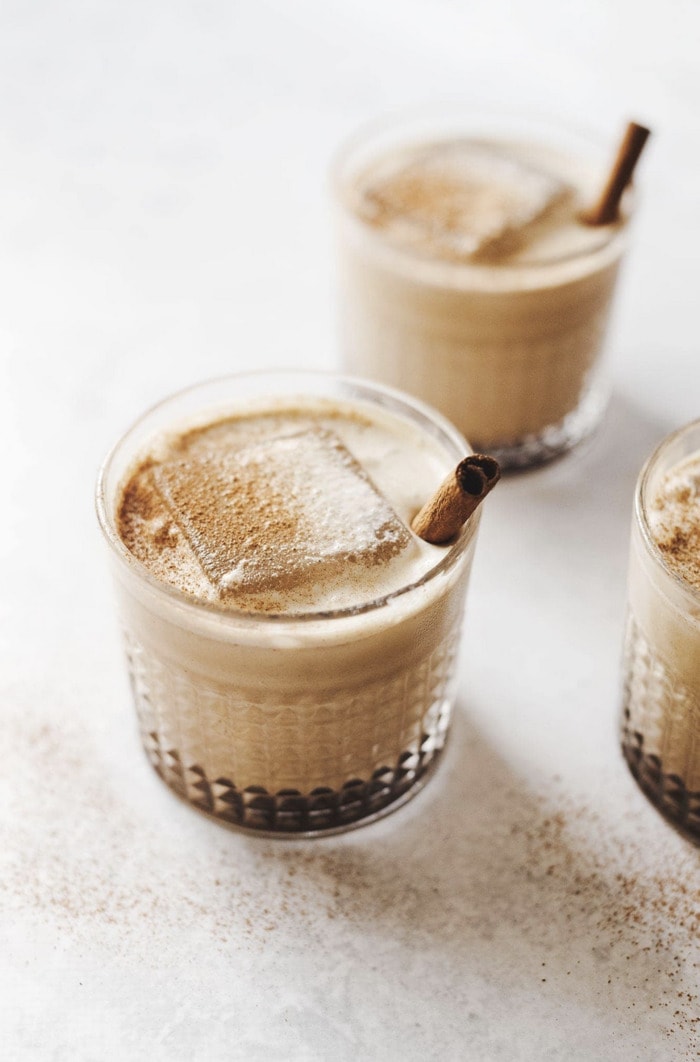 17. Autumn Sparkler Cocktail
If apple cider isn't quite sweet enough for you, we recommend checking your DNA to see if you're part hummingbird. Then enjoying a few of these apple cider meets champagne cocktails.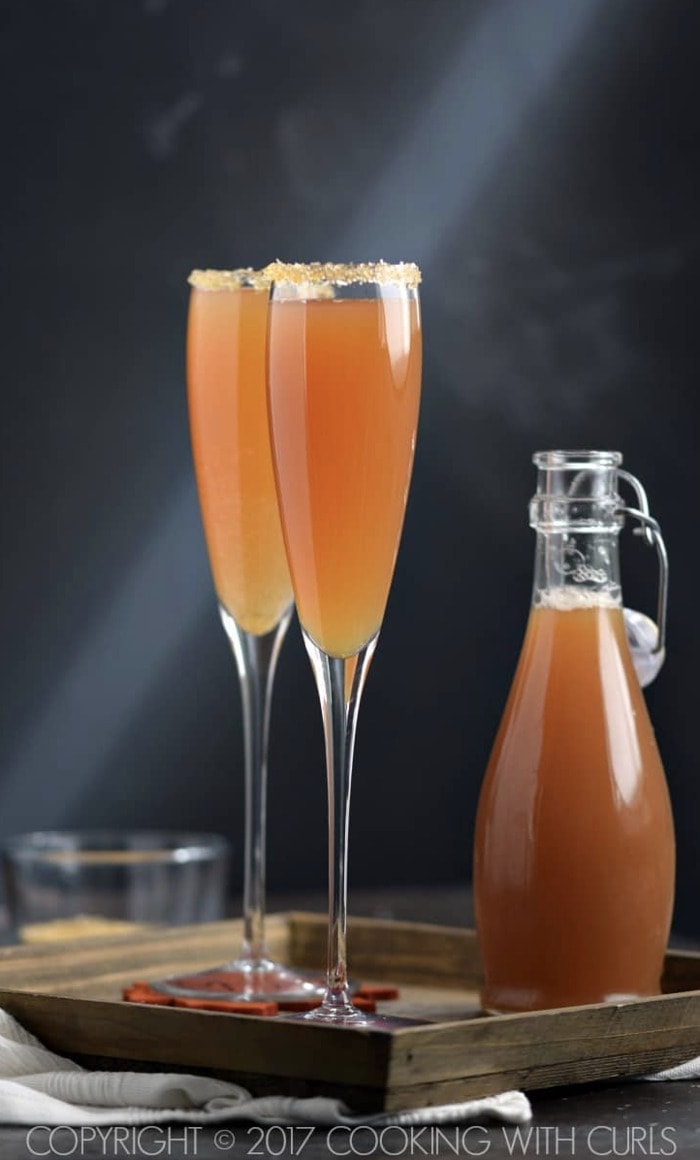 18. Reanimated Pirate Cocktail
If only coffee actually kept us awake at night. For everyone else, this creamy rum cocktail will help you keep the sea shanties going all night long. That's not a euphemism. Probably.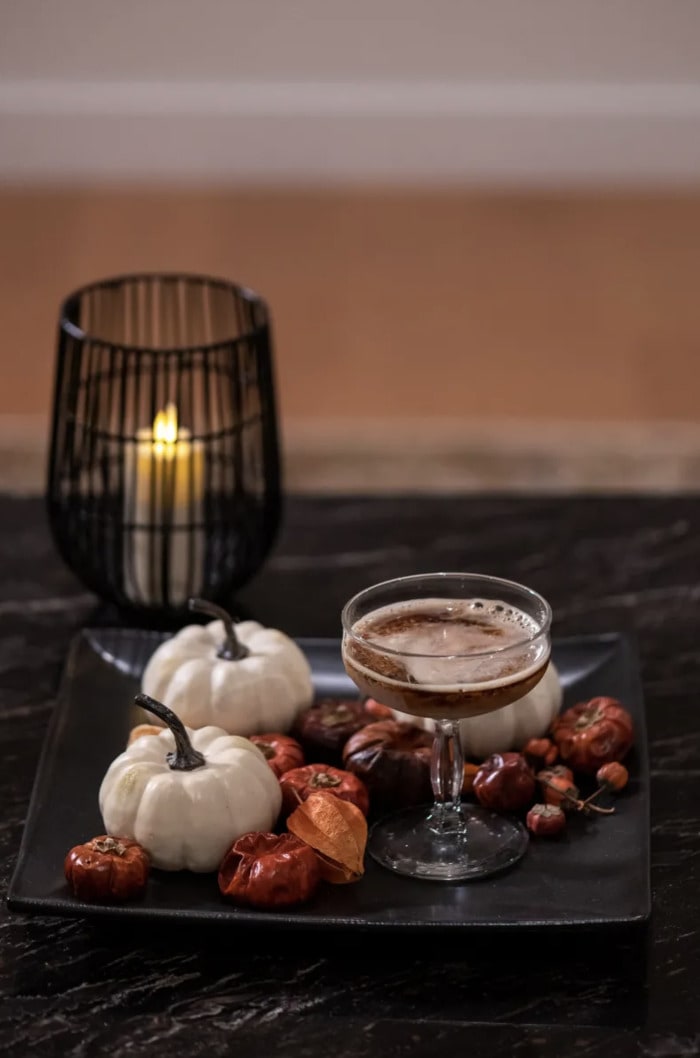 19. Caramel Apple Sangria
If you live in a warm climate — or just want to pretend you do — this fall take on a classic sangria is the perfect thing to sip all autumn long.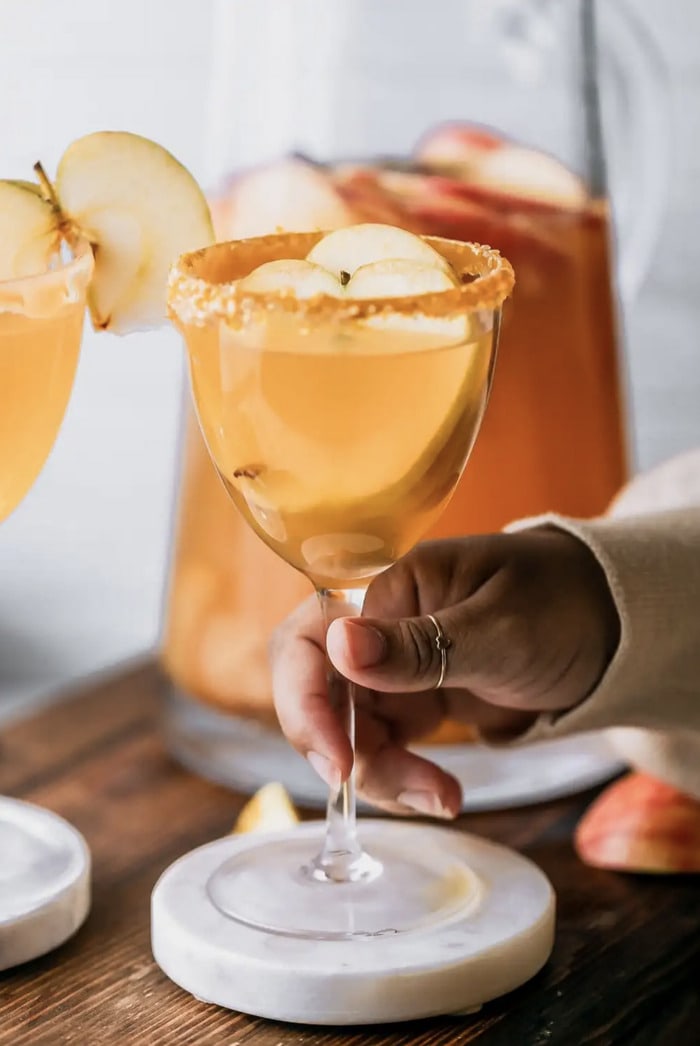 20. Maple Old Fashioned Cocktail
Maple meets bourbon in this Old Fashioned that we're making right now. :turns off camera on Zoom: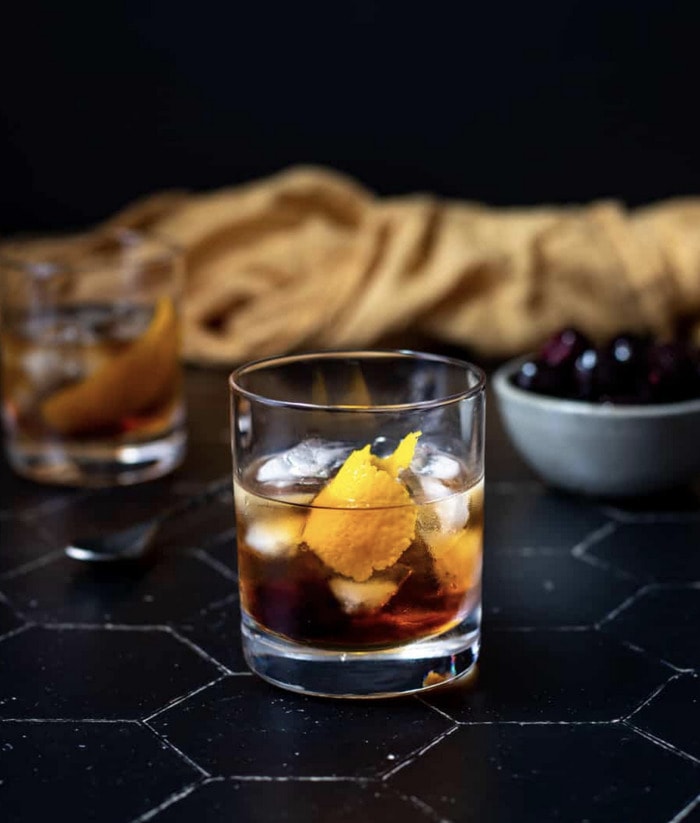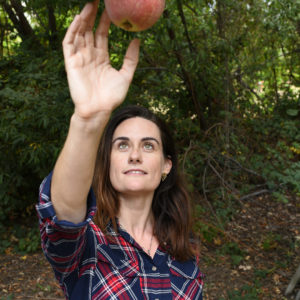 Latest posts by Rebecca Swanner
(see all)